Why Come Here? Made-to-order ice cream that's the best I've ever eaten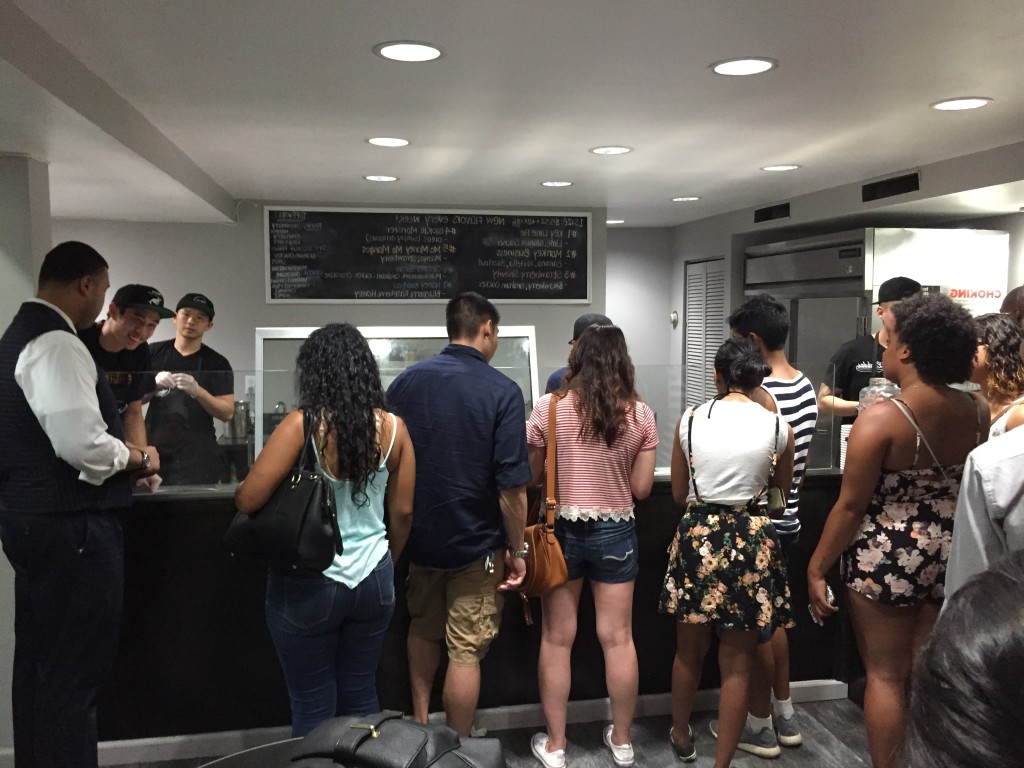 I'm not a big sweets guy. In fact, this is my first post about a place focusing on sugary treats. And if I were to choose one, ice cream wouldn't even be that high on my list (mmm pie…) So why the decision to write about new ice cream-only shop 10Below?
First, the concept is really cool. They begin by placing the ingredients on a thermal plate that's below -10 degrees Fahrenheit. The liquid cream is then poured on and it's all vigorously chopped while freezing right in front of you. The whole thing takes about three minutes and given all the pounding and scraping I imagine the staff will have some pretty impressive triceps by the time Fall rolls around. Check out my video below to see the whole thing go down.
The result is rolled up into what's basically the freshest ice cream possible and placed in a cup to your enjoyment. Naturally, there's no need for preservatives or artificial flavoring. The only downside to the process is with three stations taking about three minutes each the waits get pretty long. Bring a friend or good book and allow 45 minutes to an hour.
The second reason to come is the ice cream is just really good. 10Below offers seven flavor combinations with names like Strawberry Shawty (strawberries, graham crackers), Mo Money Mo Mangoes (mango, strawberry, coconut) and S'More Galore (Chocolate, Graham Cracker, Marshmallow). Prices aren't cheap at six bucks a cup but considering the manual labor you witness after ordering, you're in no position to complain. Plus it includes all the toppings you want. I went with the Honey Boo Boo (blueberries, raspberries, honey)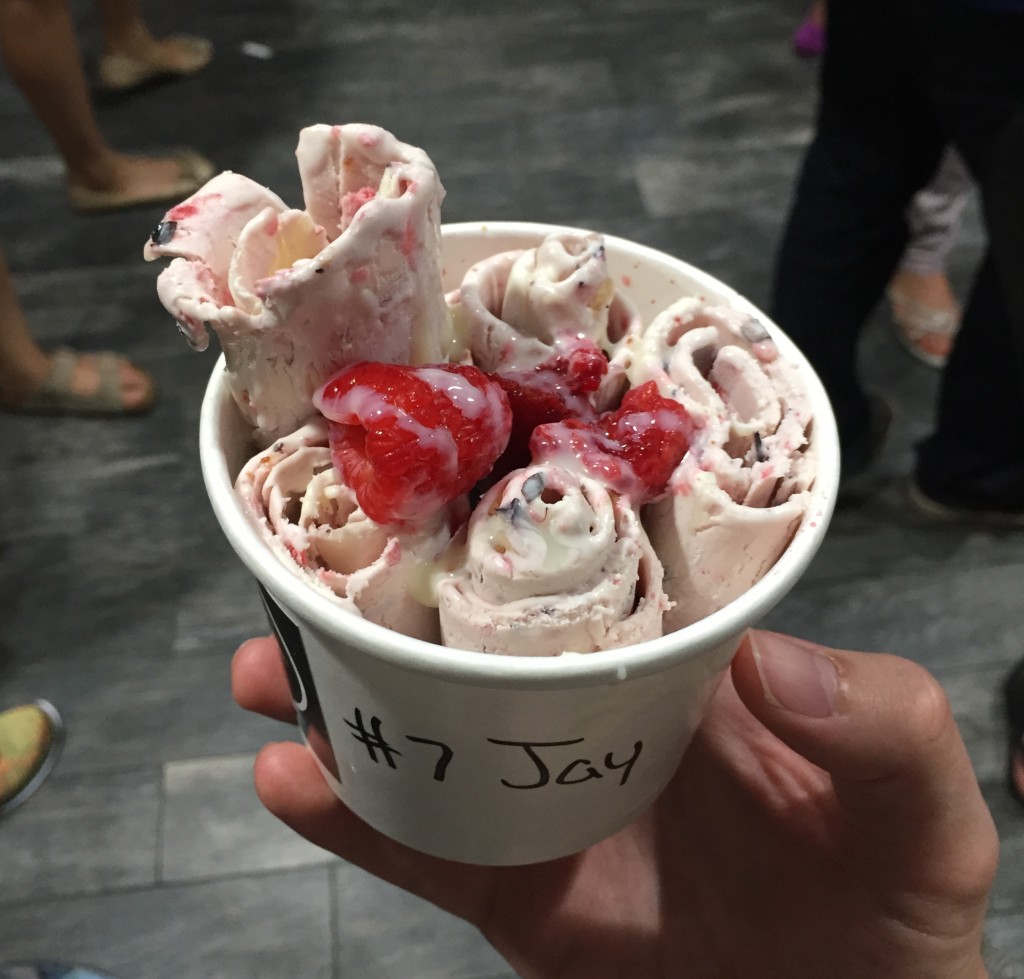 Honey Boo Boo

 Like I said, I'm not normally a big ice cream guy. But I couldn't help but devour this thing. Somehow the rolls of ice cream make it even more fun to eat than the normal stuff. And it had a great fresh fruit taste, probably from the fresh fruit they just chopped inside of it. I topped mine off with extra berries, honey and condensed milk. I wouldn't advise doing it any differently.
10Below Ice Cream
10 Mott Street (Bowery & Pell Sts.)
New York, NY