Note: I was invited as a guest of the establishment and received a complimentary meal. This was not in exchange for a positive review and opinions expressed are my own.
Why Come Here? Excellent renditions of French classics, intimate and affordable SoHo bistro
French cooking, once viewed as the pinnacle of high-end cuisine, has fallen somewhat out of favor in New York. Whether it's trendiness or a desire to eat lighter, when is the last time your friend told you she wanted to go to a French bistro? And to be fair, many places in New York aren't doing a great job with it. Because of this I think many of us have forgotten why the French are considered Kings of cuisine. Do yourself a favor and visit La Sirene for a reminder.
La Sirene is the flagship of Didier Pawlicki, who also owns next door fondue spot Taureau and healthified French eatery Le Village. Didier – who hails from the South of France and owned a restaurant in Paris for 13 years before coming to New York – somehow manages to serve as owner, executive chef and pastry chef at all three. I doubt he has a moment to think about anything other than serving you incredible French cuisine. But the effort definitely pays off.
La Sirene has the intimate feel of a traditional bistro with wooden tables, wrought iron panels and framed French artwork. The dishes are of the classic French decadence. Items like escargot, coq au vin and cassoulet often have corners cut in NYC or are only available certain nights of the week due to their complexity. But at La Sirene the hard work and traditional methods are used and it's apparent as soon as they hit your mouth. Another nice touch are the vegetable sides. All entrees come with a rotating selection of 4 different veggies, which allows you focus on ordering the richest, meatiest things you can.
After years of being BYOB, La Sirene recently got its liquor license and now offers a full bar. The wine list is small and mostly French with many affordable bottles, but you can also still bring your own for a reasonable $10 corkage fee. French food is required to be paired with wine after all.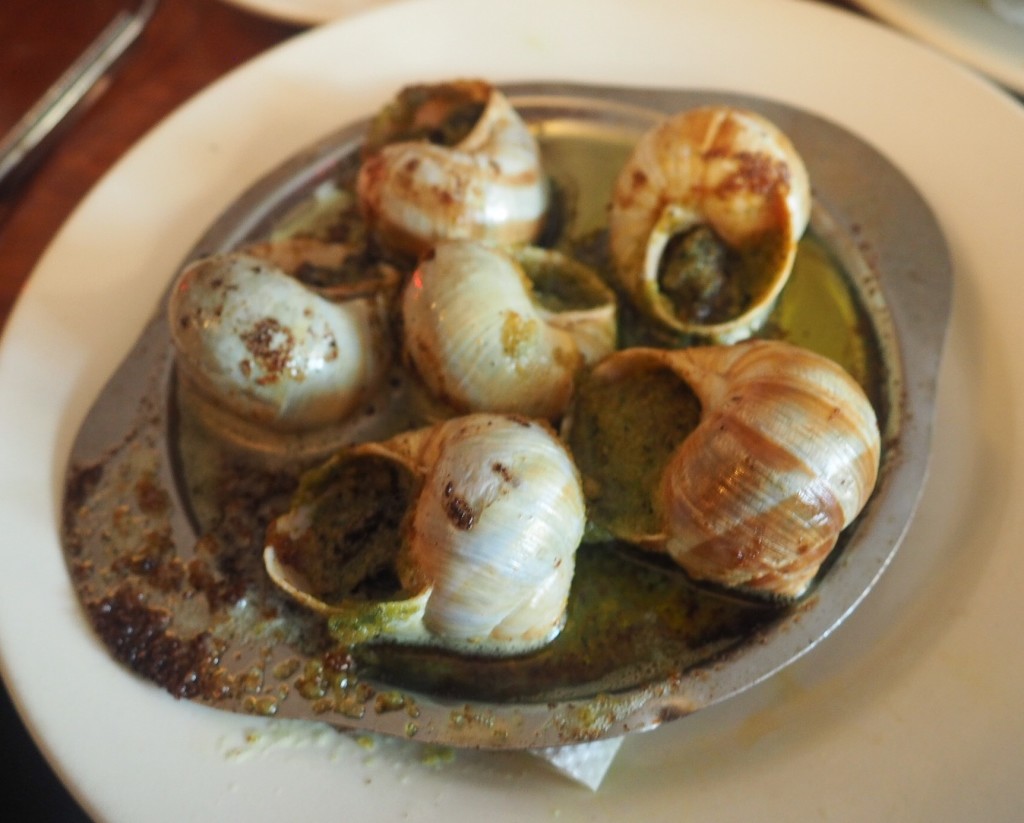 Escargot

These little guys are often so drowned in butter, garlic and breadcrumbs you're not sure what you just ate. While the garlic is certainly potent here, it enhances without overpowering. It's also great for dipping your bread in afterwards.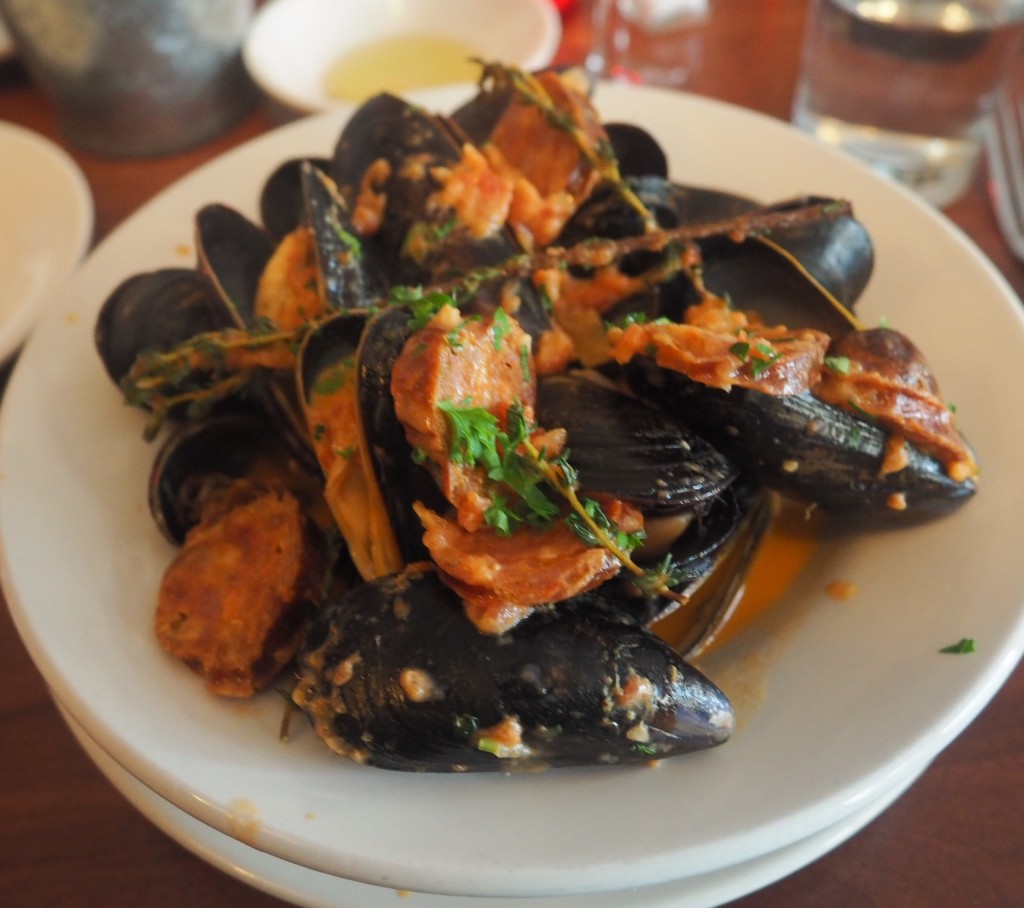 Creole Mussels
The creole mussels come in a tomato herb cream sauce that's actually lighter than it sounds and is another one you want to soak up with bread once the shellfish are gone. The generous hunks of spicy chorizo certainly don't hurt either.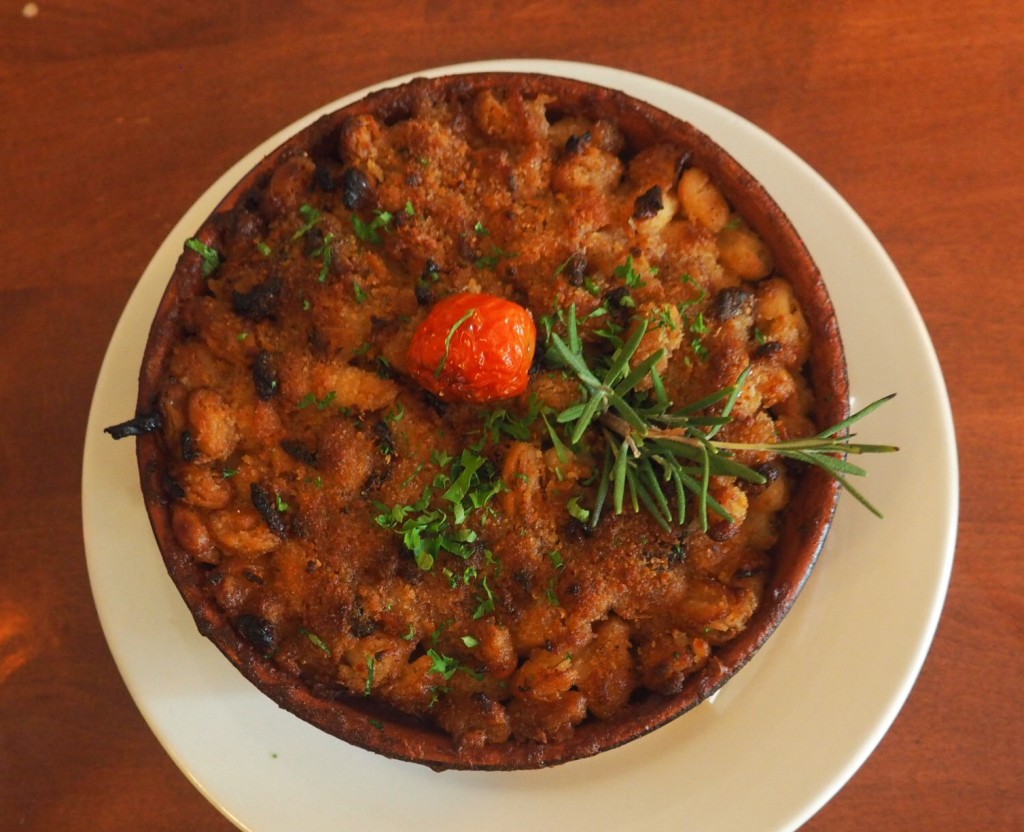 Cassoulet

The list of ingredients in this dish is practically a who's who of deliciousness: Cannellini Beans, Carrots, Tomato, Garlic Duck Confit, Slab Bacon and Pork Sausage all Braised with Noble Duck fat, White Stock and Foie Gras Jus. Sadly I only got to try a few bites of someone else's.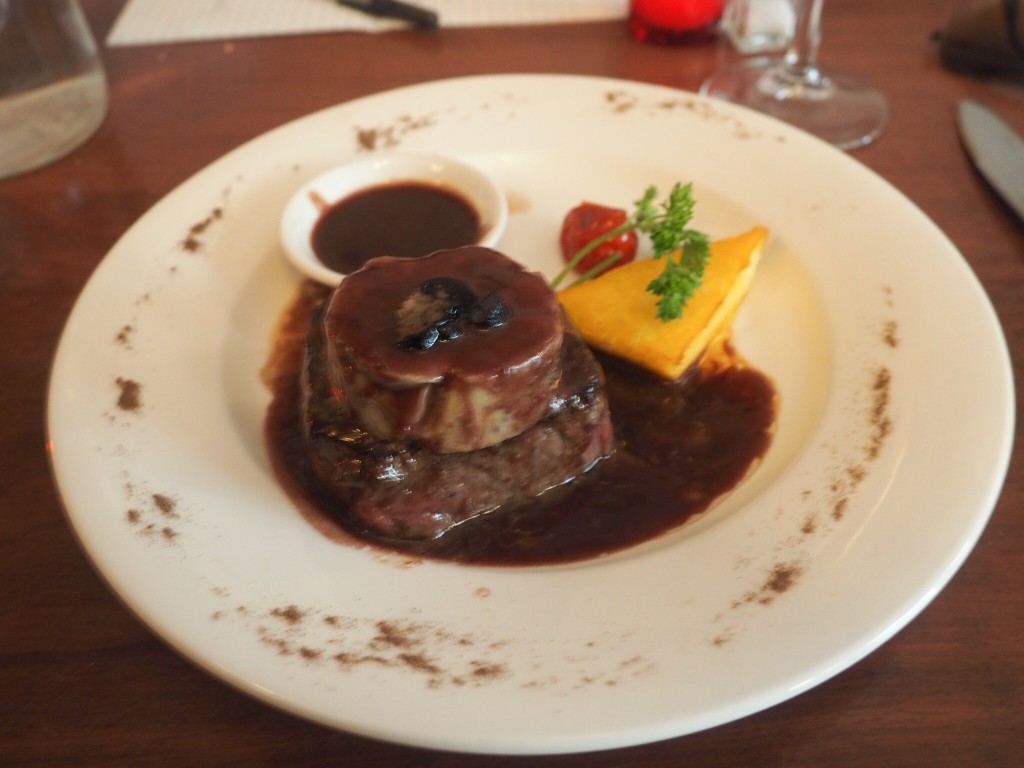 Filet Mignon Foie Gras

Another dish of nearly outlandish decadence – a filet topped with foie gras topped with black truffles in a port and red wine truffles sauce. The filet was melts in your mouth and the foie makes the perfect creamy compliment. I'm pretty sure King Louis eating this every day was the cause of the French Revolution.
Profiteroles

Think of this as the French ice cream sandwich. It's topped with melted dark chocolate and homemade whipped cream. Yes, it's as good as it looks. (And yes Johnny Prime, I did steal this photo from you.)
Chocolate Lave Cake
Chocolate-heavy desserts aren't normally my thing so I just tried a bite of another diner's. I have to say this is some seriously good chocolate.
Right Amount for 2? An appetizer, 2 entrees, 1 dessert
La Sirene
558 Broome Street (Varick & 6th Ave)
New York, NY