Why Come Here? Interesting, casual New American with friends, parents or a date; cool but not overly so vibe
In today's dining scene where every new restaurant is required to serve at least some seasonal and local ingredients, you could pretty much call any one of them a "market table." But when Market Table opened in 2007 this sort of practice was something of a novelty. Maybe that's why it seems to be somewhat forgotten by the food community these days. But Market Table deserves to be remembered. The ever changing seasonal menu has allowed Market Table to "keep it fresh" both literally & figuratively. Maybe it's not quite as cool as it once was, but sometimes you need something a little more chill especially in the West Village. It remains a great spot for that comfortable meal with friends or a date when you want something suitable to all pallets with a few surprises.
Market Table is from the same owners as The Little Owl and basically looks like a slightly bigger version with an open kitchen. It's got a great corner space in the West Village at Carmine and Bedford. The interior is cozy and rustic. And when we said we wanted to split everything, they even did it in the kitchen and served it on separate plates. Did you know places still do that?
The menu is loaded with vegetable options but will keep those looking for meat or seafood happy as well. The current summer edition is light and perfect for beating this heat. Here's what we had: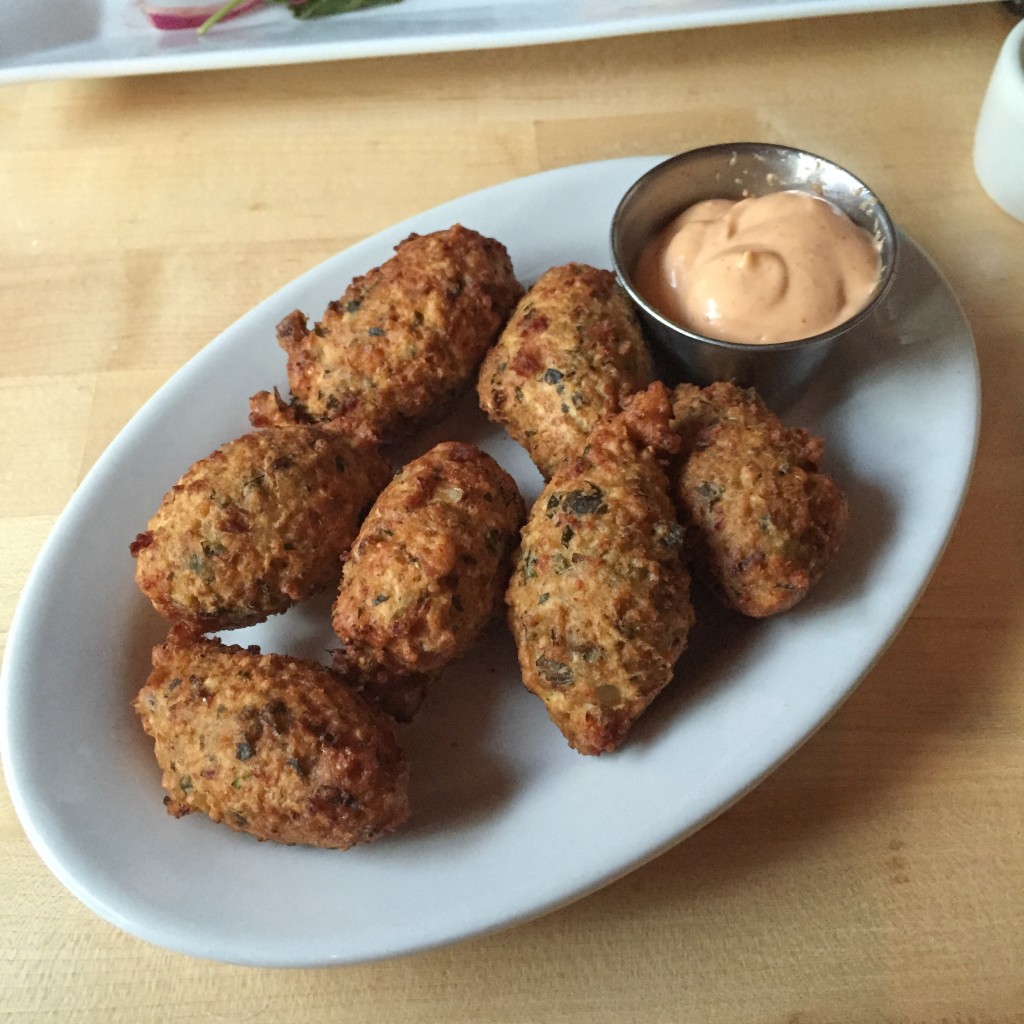 Quinoa Hush Puppies (special)
If you've spent time in the south, you've probably engorged in the sweet, fried deliciousness that are cornmeal based hush pupies. Here's your hipster version made with quinoa and a chiptole mayo. They were gobbled up without haste.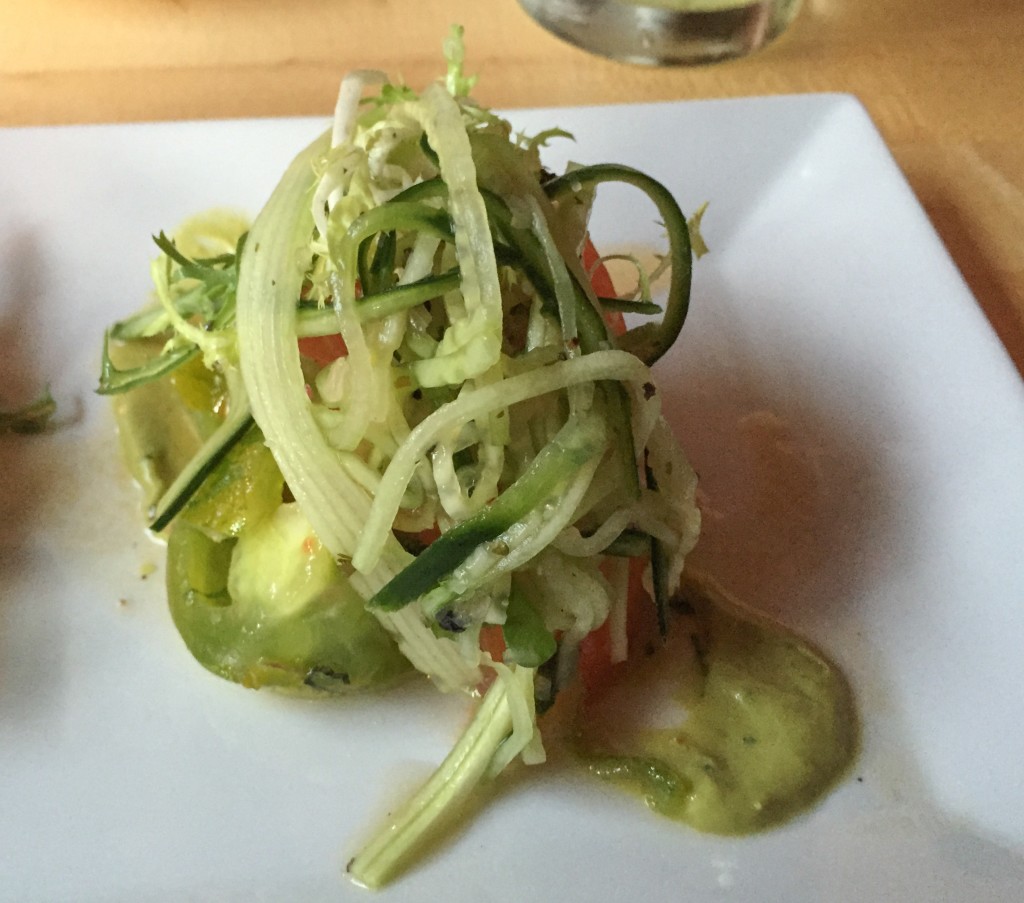 Heirloom Tomatoes
Tomato season is upon us and you are required to take advantage. These are pretty simply prepared in a light avocado crema with some basil. Which is all they need.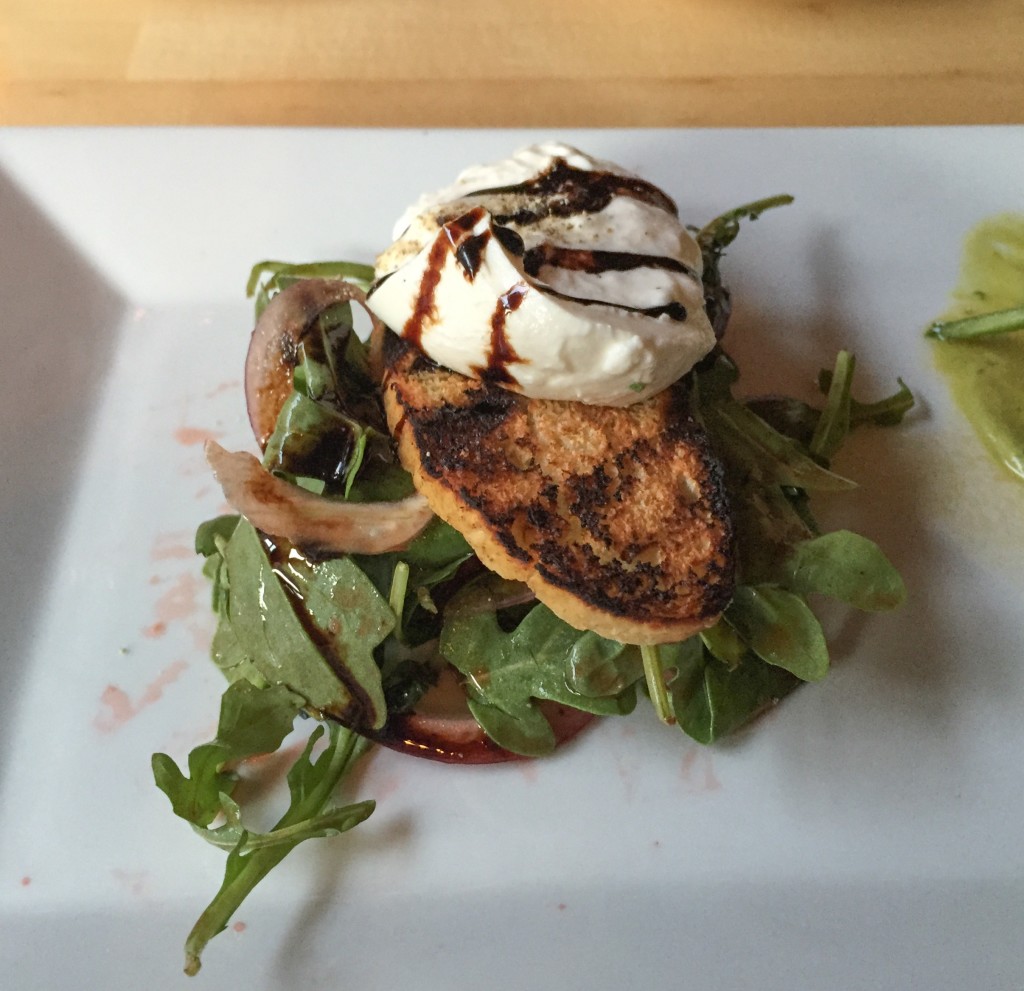 Brooklyn Burata

Creamy burrata is always a winner, but what really got me on this one was the strawberries. Sweet, delicious and exactly what you need on a summer's day.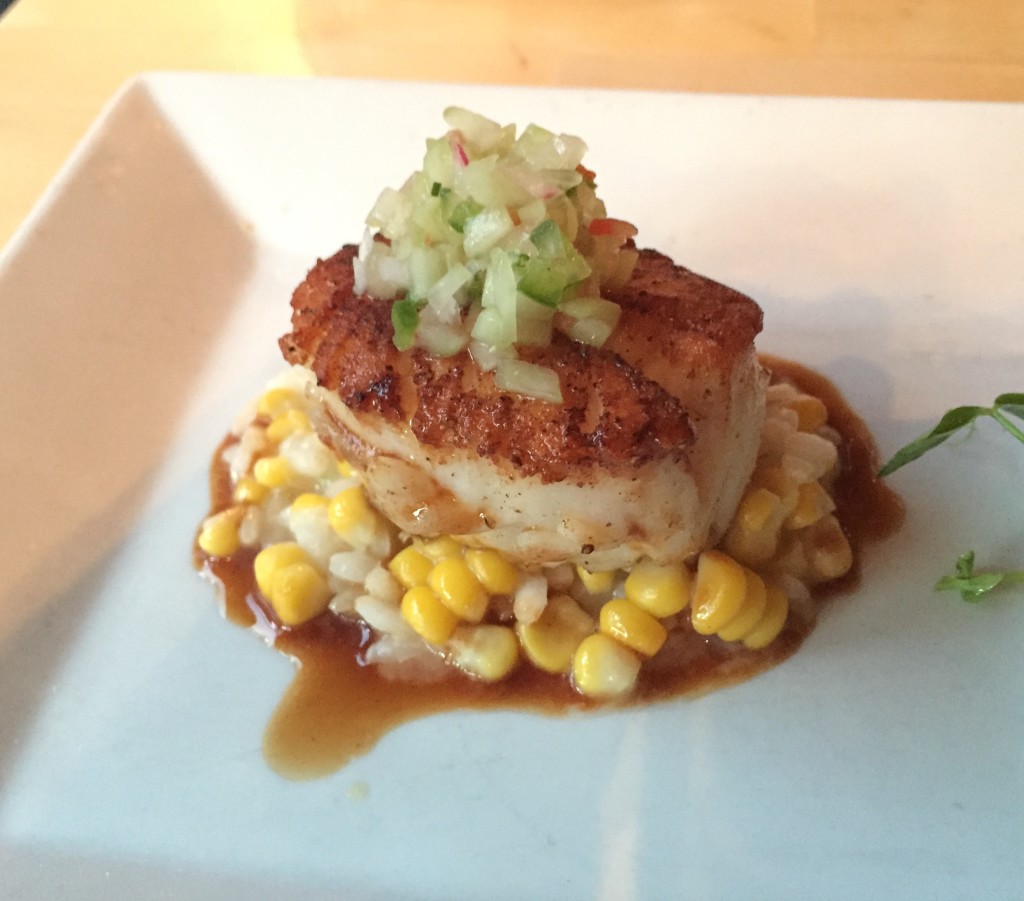 Sea Scallops

Scallops are one of those high-floor, low-ceiling foods as long so they're fresh and cooked well. These are and the corn riostto and refreshing cucumber salsa make a pleasant addition. You won't go wrong with this one.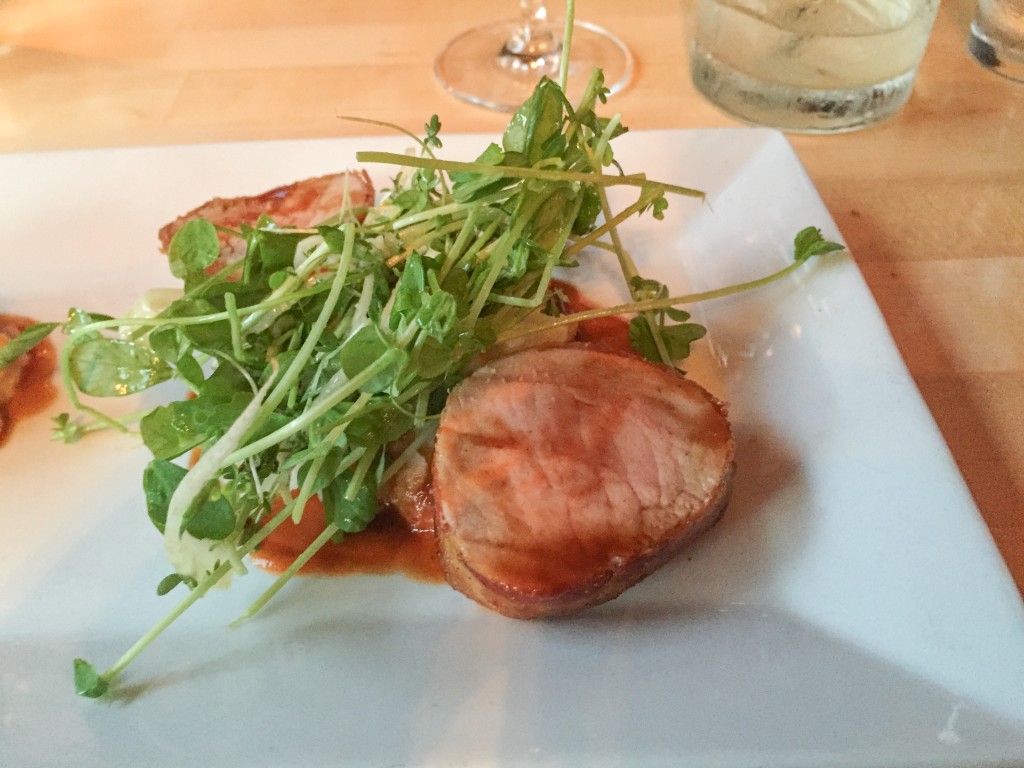 Pancetta Wrapped Pork Tender
If you're given the option to double-down on pork, you take it. The crispy pancetta wrapper plays the perfect companion to the tender meat inside. The tangy pea greens and fennel salad keep it light and fresh.
Right Amount for 2? 1-2 apps & 2 entrees
Market Table
54 Carmine Street (@ Bedford St.)
New York, NY