Pizza may be the most quintessential of New York's many foods. Yet it generally is considered an Italian food, originating several hundred years ago in Naples. But order a pie in the Big Boot and you'll quickly realize something is wrong. First, the thing is way too small. Then they give you a knife and fork to eat it with like some sort of civilized European. Italy may have invented the pizza, but they certainly didn't perfect it.
Like with with many things, that's where New York came in. Lombardi's – the first pizzeria in America – opened here in 1905 so we've had over a century to perfect the craft. Wander to almost any street corner in Manhattan and you'll find a better slice than in most cities in the World. But this section is called the "Best of the Best." So I present my favorite pizzerias in New York.
NY Style Pizza
New York style is distinct from the "Neapolitan" style of Italian fame and, of course, the "Deep Dish" monstrosity served in another American city who shall remain nameless. Here's what you need to know about our pizza:
The crust is large and hand-tossed. The texture thin, yet chewy.
It's sturdy enough to be eaten folded in your hands. If you can't eat it with your hands, please place it in the nearest trash bin (or compost in Brooklyn)
The sauce is tangy, yet slightly sweet.
Acceptable toppings are pepperoni, sausage, mushrooms, peppers, onions, fresh basil. Please save your Hawaiian pizza for when you go home and order Domino's.
The best places require that you sit down and get a full pie. They do this as a favor to you, because you're going to want a lot of it. Below are my favorites. My free iOS app DishEnvy (where you can filter by NY Style) gives you many more.
Sit Down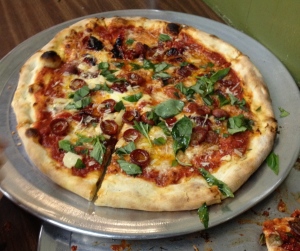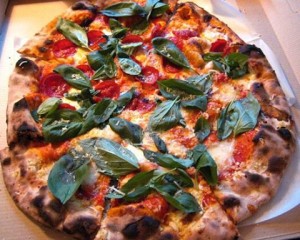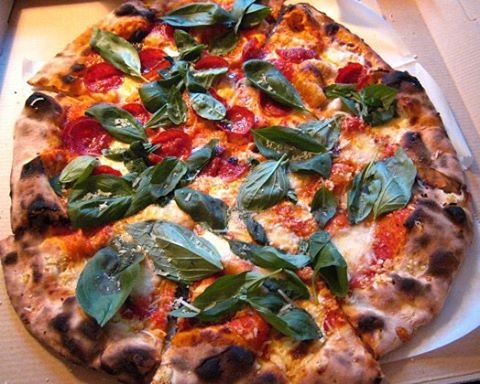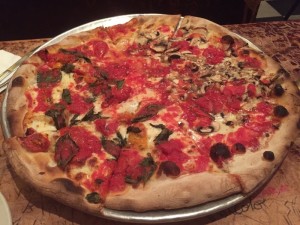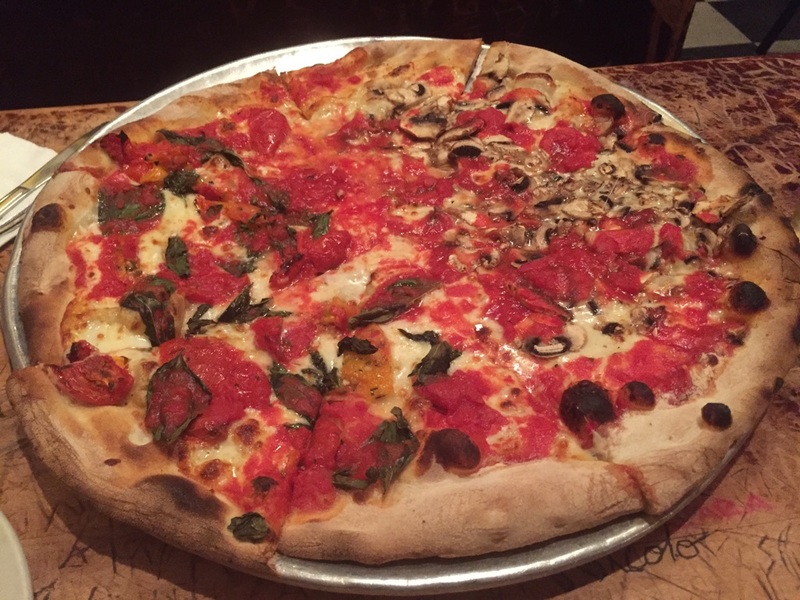 Slice Joints
New York is famous for it's slice joints and most are delicious. So grabbing one is more a matter of convenience than planning. But if there is one slice worth seeking out to find slice perfection, it's Joe's Pizza.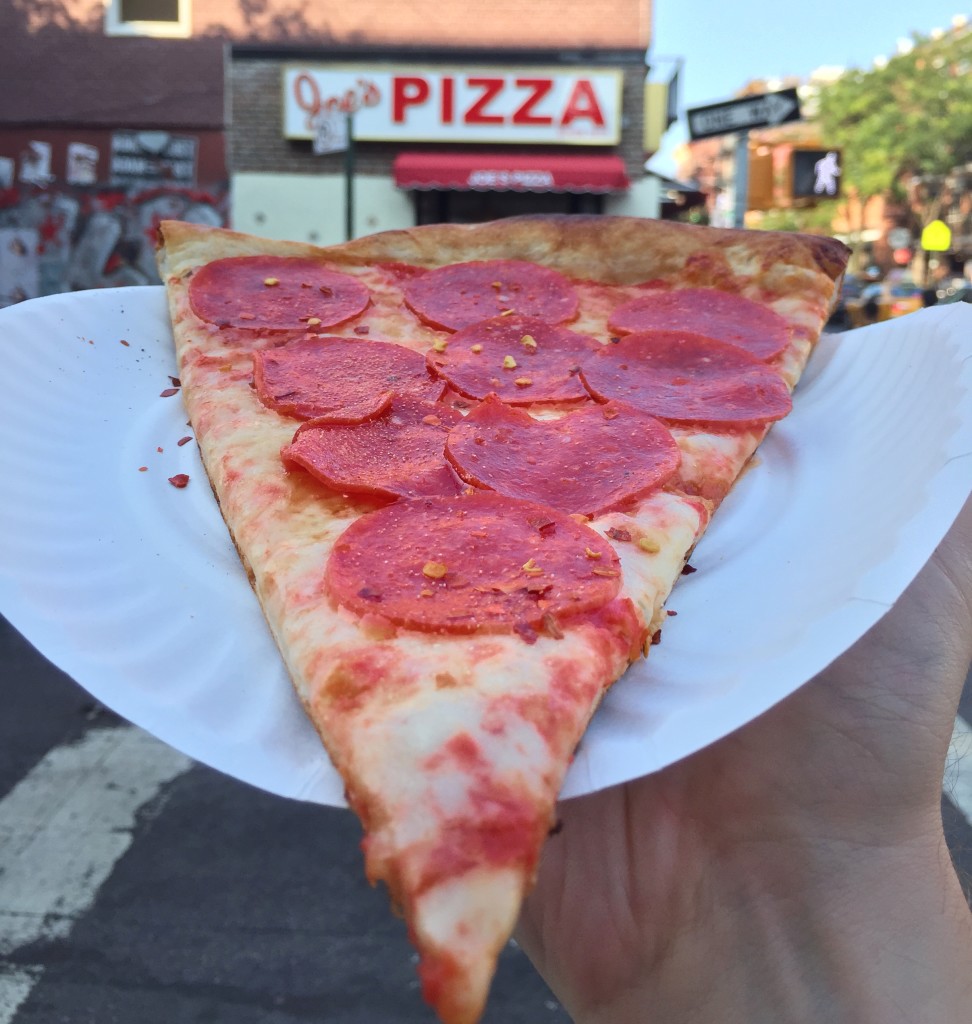 Neapolitan Style Pizza
This is what they eat in Italy but we've been playing around with it here the past few years because there's nothing New York can't do awesomely. These pies are smaller and have a thin, heavily charred crust. There's also more focus on interesting toppings. Sometimes they skip the sauce and call it a "white pie." Some are actually delicious. These are my favorites:
Top Tier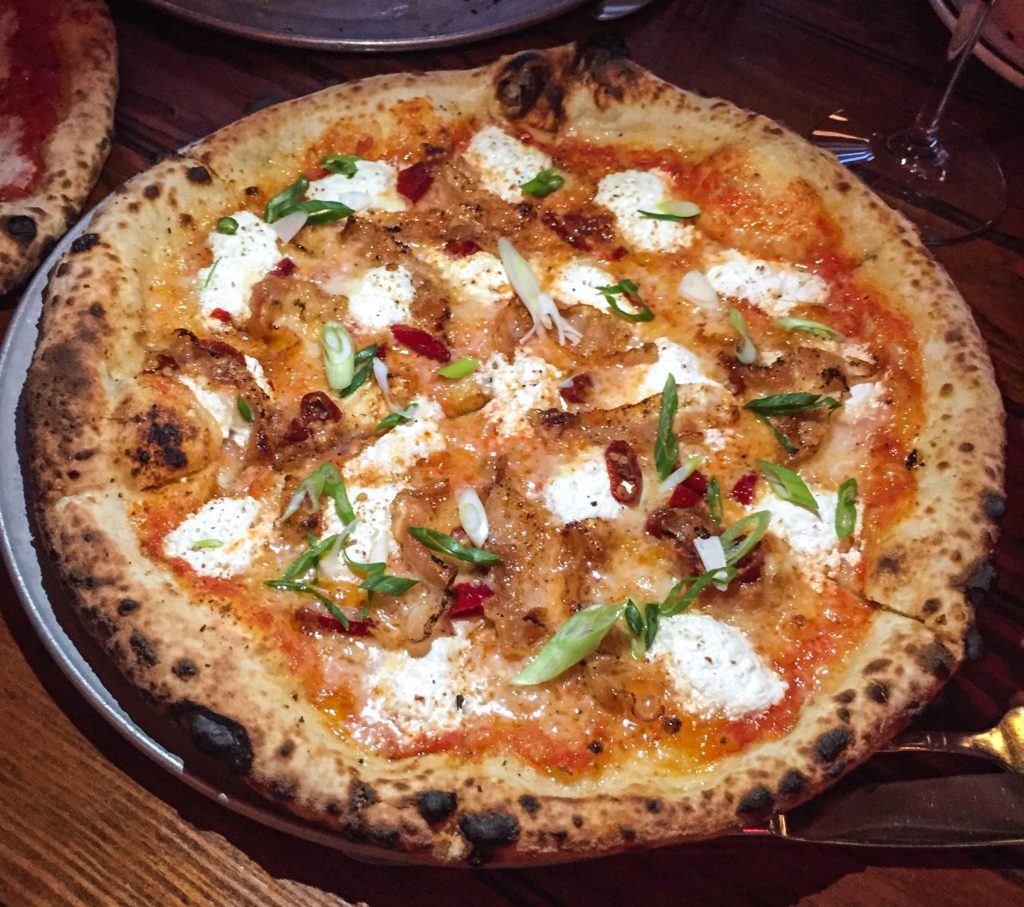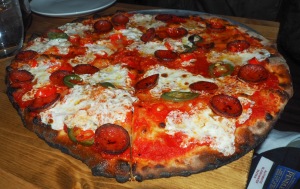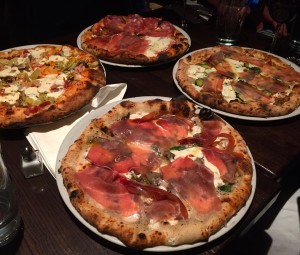 Noteworthy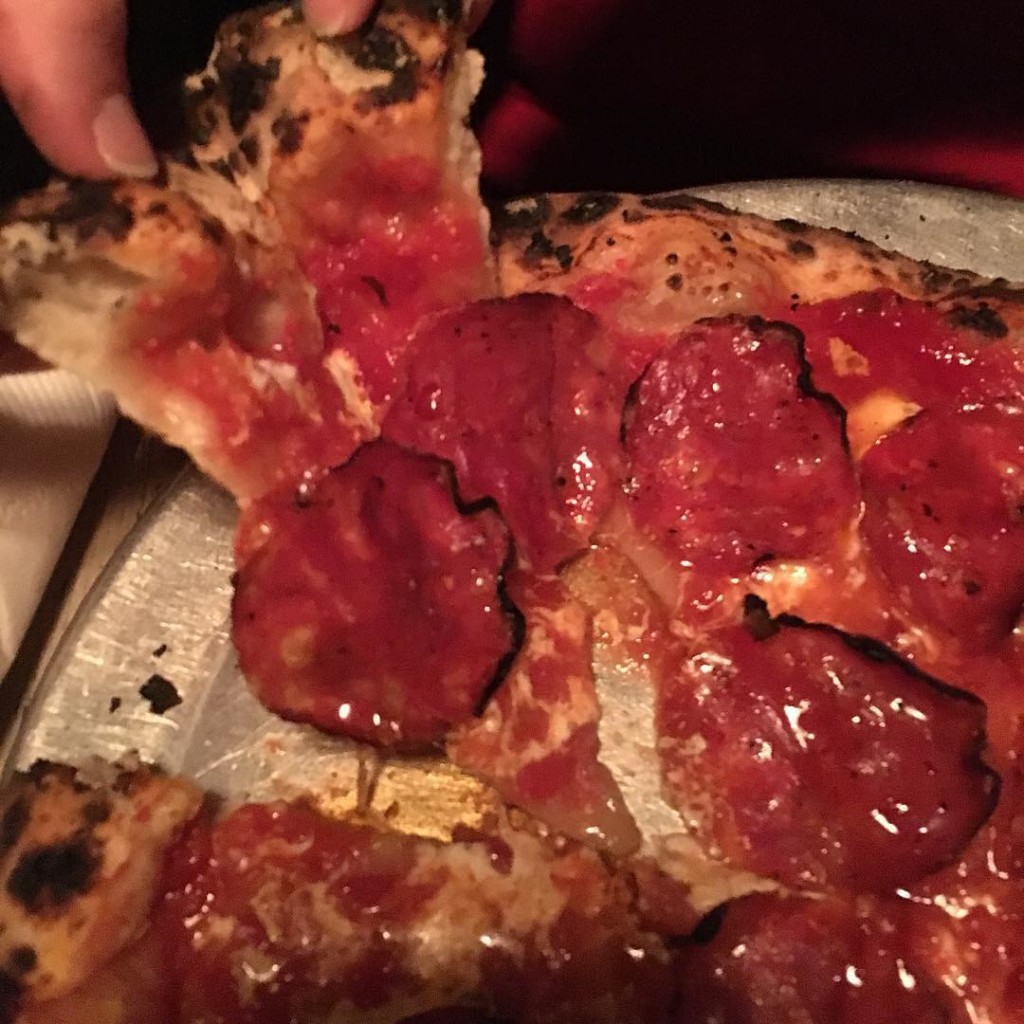 Paulie Gees (mrswingngoodtime/instagram)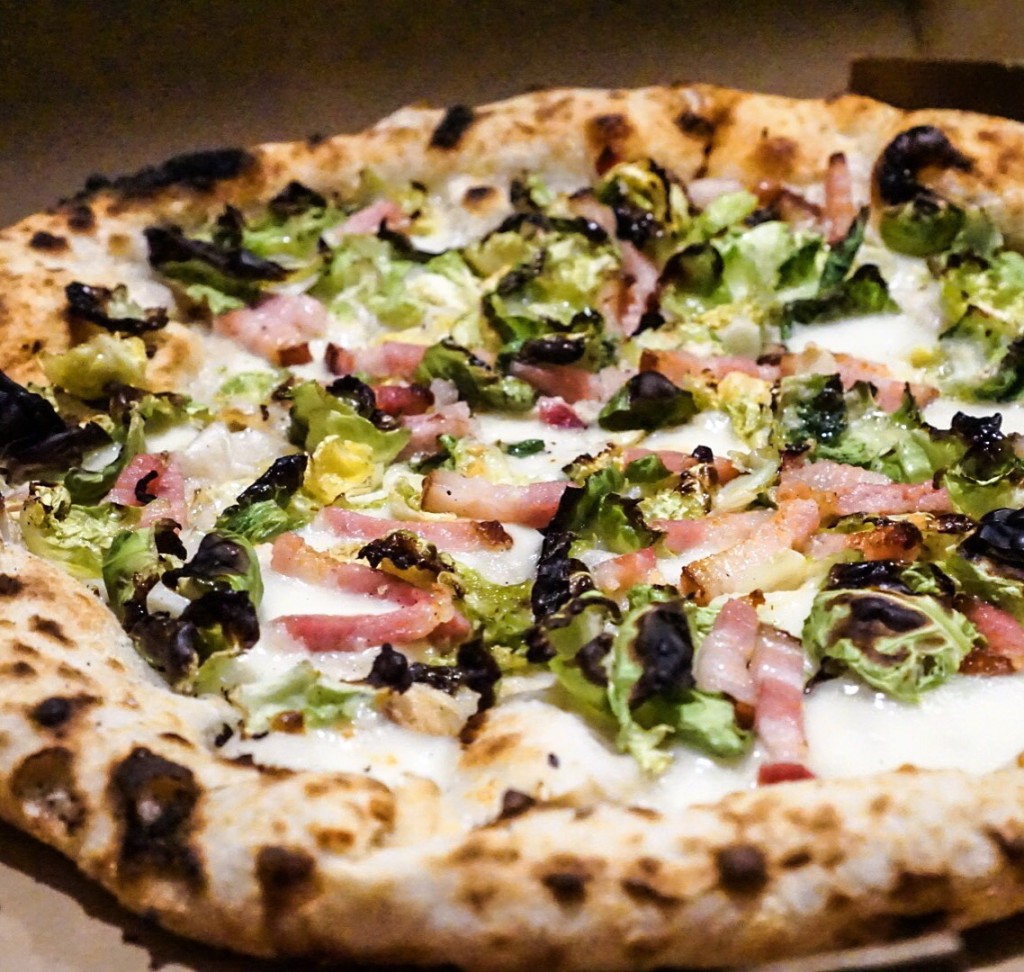 Motorino