As has become tradition, I end 2017 by drafting a Fantasy Tasting Menu of my favorite New York dishes of the year. It's not necessarily the twelve best dishes or most innovative dishes of the year. There are enough of those lists by people who eat out even more than I do. Instead, it's a fantasy twelve-course meal in the order I envision it being served. The only rule is I only allow one dish per restaurant.
Fine dining continued it's decline this year which led to modernized Asian Food and big hunks of meat featuring heavily on this year's menu. As always, please feel free to share any dishes worth investigating for 2018. Without further ado, here is my 2018 Tasting Menu: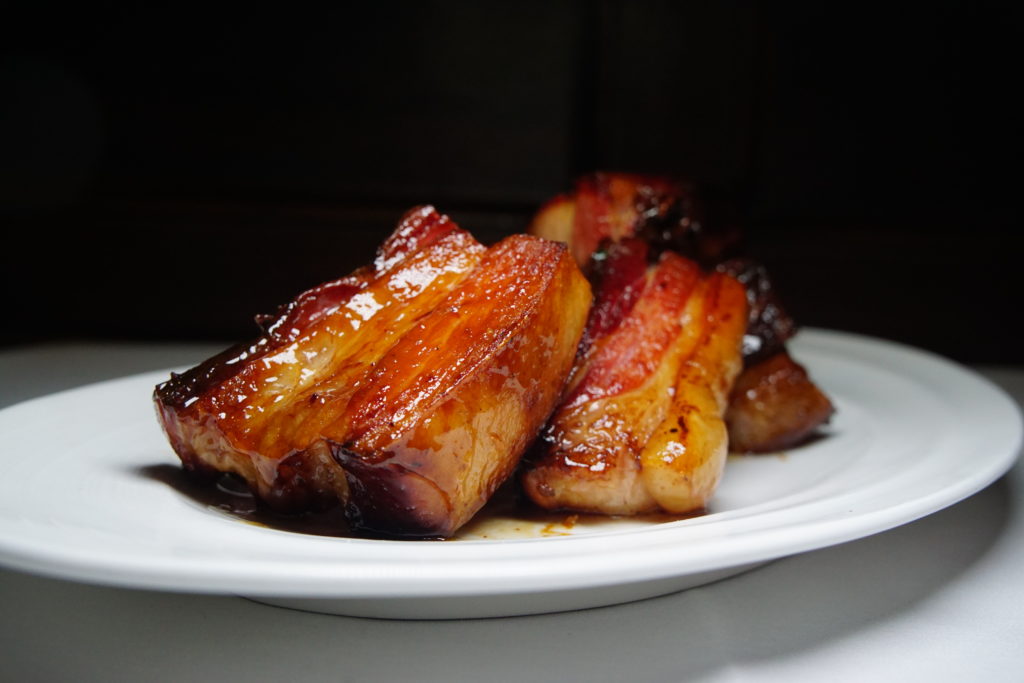 Bacon @ Delmonico's "The best meals begin with bacon." I want that on my tombstone. Although to compare Chef Billy's pork belly glazed in Bourbon Barrel Aged Maple Syrup is somewhat of an insult. Whatever you call it, it's the best in the city.
Ghost Chicken @ Little Tong 2017 was the year of the Chinese rice noodle. While Little Tong makes some great ones, it's this ghost chicken salad I must have on my menu. Served cold with a bit of a kick, it's the perfect palate cleanser after the rich bacon.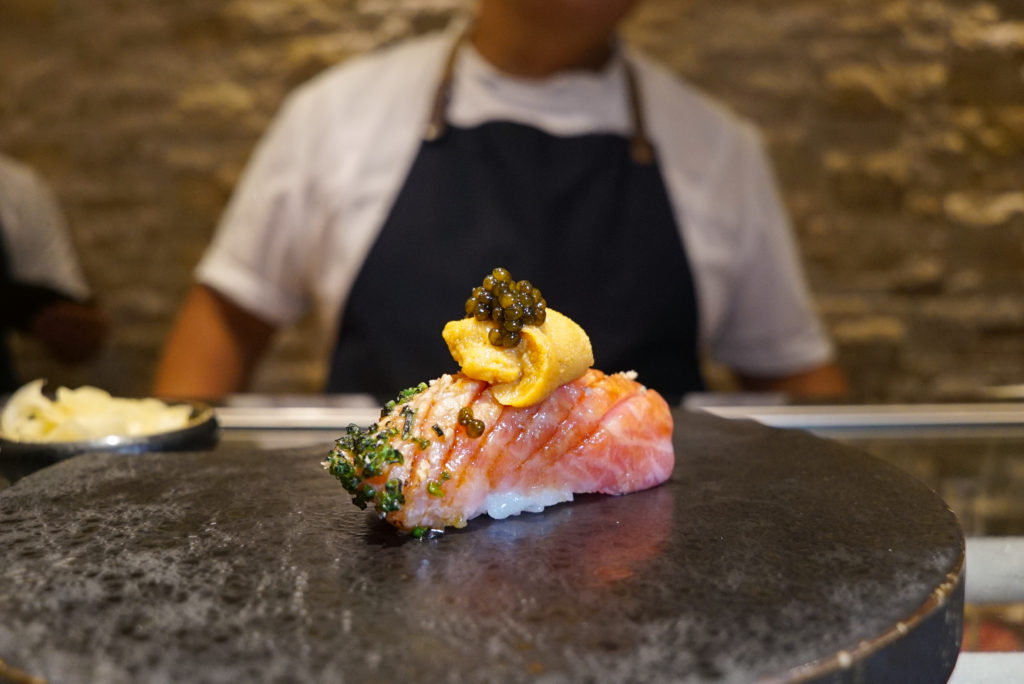 Otoro with Uni, Caviar and Chives @ Gaijin The best bite from my favorite new omakase of 2017. In fact if I had to settle for choosing an actual tasting menu (instead of a fantasy one) this would be it. It's also surprisingly inexpensive and located in Astoria.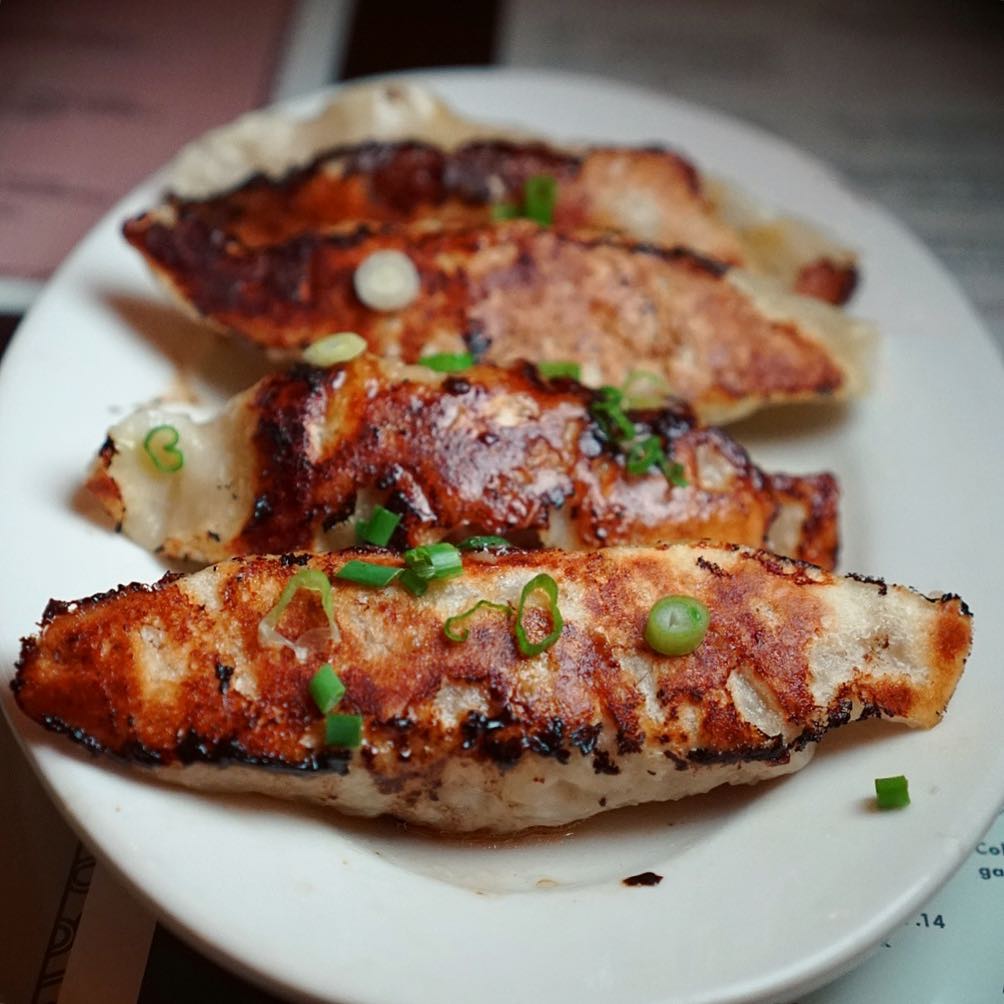 Wok Seared Long Dumpling @ Kings County Imperial Any meal worth fantasizing about needs to include some dumplings. And since this is my fantasy menu, I'm going big. The long dumpling is easily twice the size of a regular dumpling, but Kings Co. nails it with a perfect sear, berkshire pork and their own black vinegar sauce.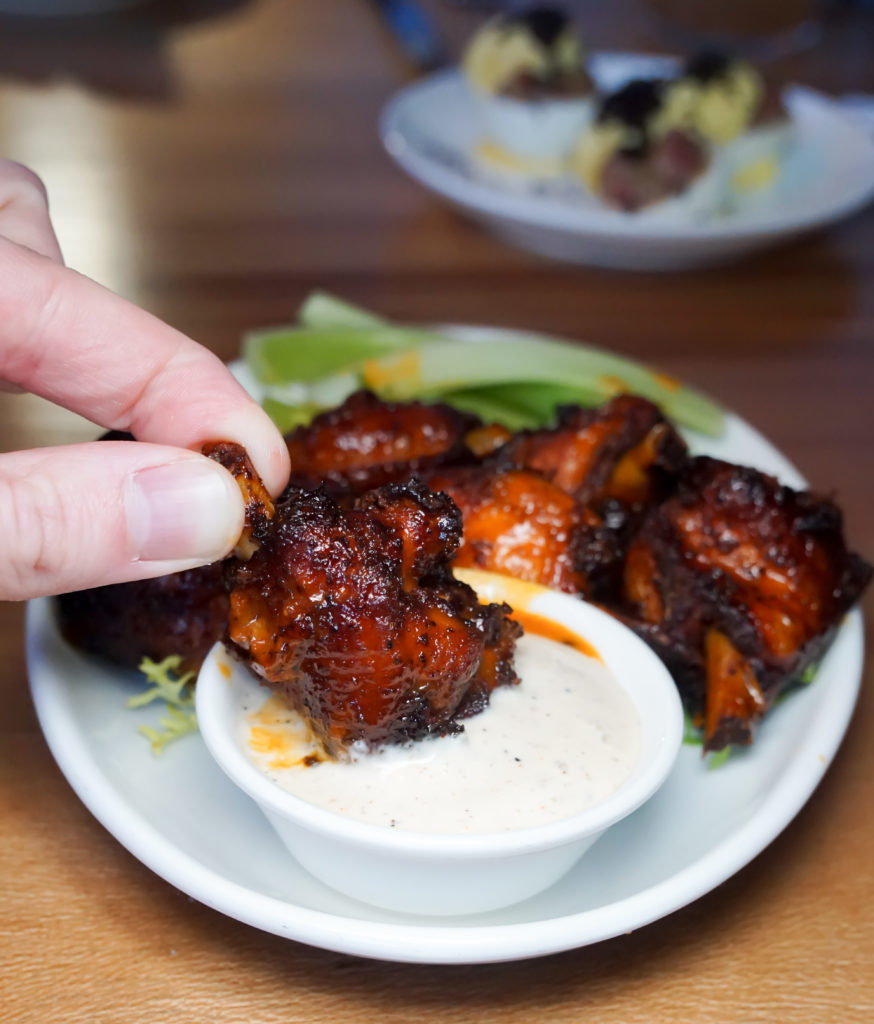 BBQ Chicken Lollipops with Hatch Vinegar & Alabama White Sauce @ Pig Bleecker  Pig Bleecker does a lot of amazing things with animals that are worthy of this menu. But the perfect fry, tangy vinegar and spice blend with Chef Matt Adoos white sauce make these something special. Consider chicken lollipops the new wings.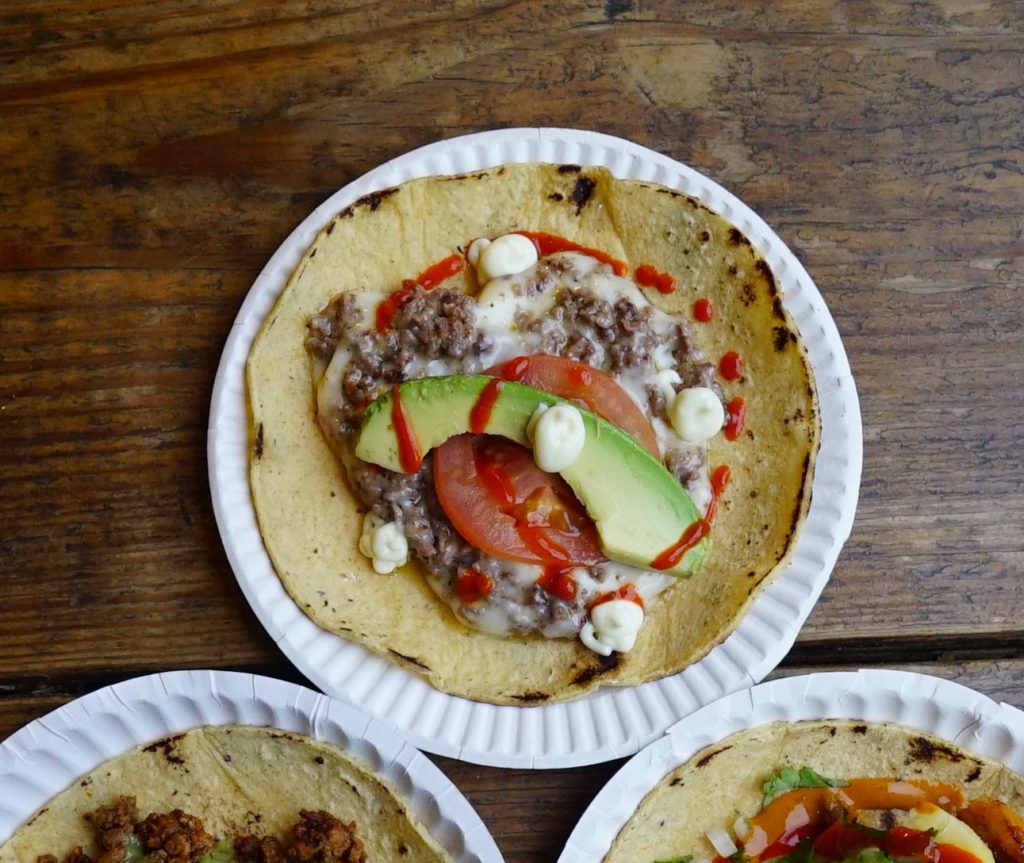 Cheeseburger Taco @ Empellon al Pastor How can you turn down something that's both a cheeseburger and a taco? You can't. While it sounds gimmicky, the addition of avocado and salsa and Alex Stupak's magic touch makes it more like a really good cheesey taco.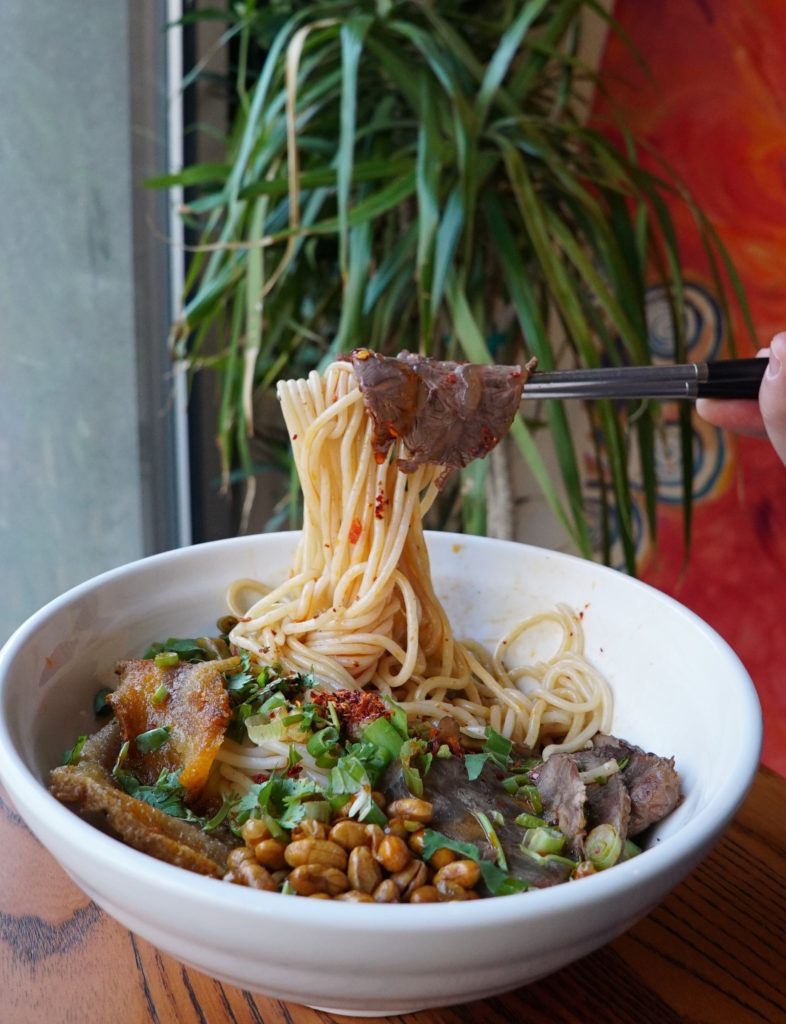 Guilin Mei Fen @ Yuan Sometimes the old recipes are the best. This signature Mei Fun is a rice noodle bowl based on a 2,200-year-old recipe from owner Jacob Ding's hometown of Guilin. They incorporate over 15 spices to give the bowl its distinctive taste. And unlike the paltry meat at most Chinese restaurants, this one comes loaded with big hunks of beef shank and pork jowl.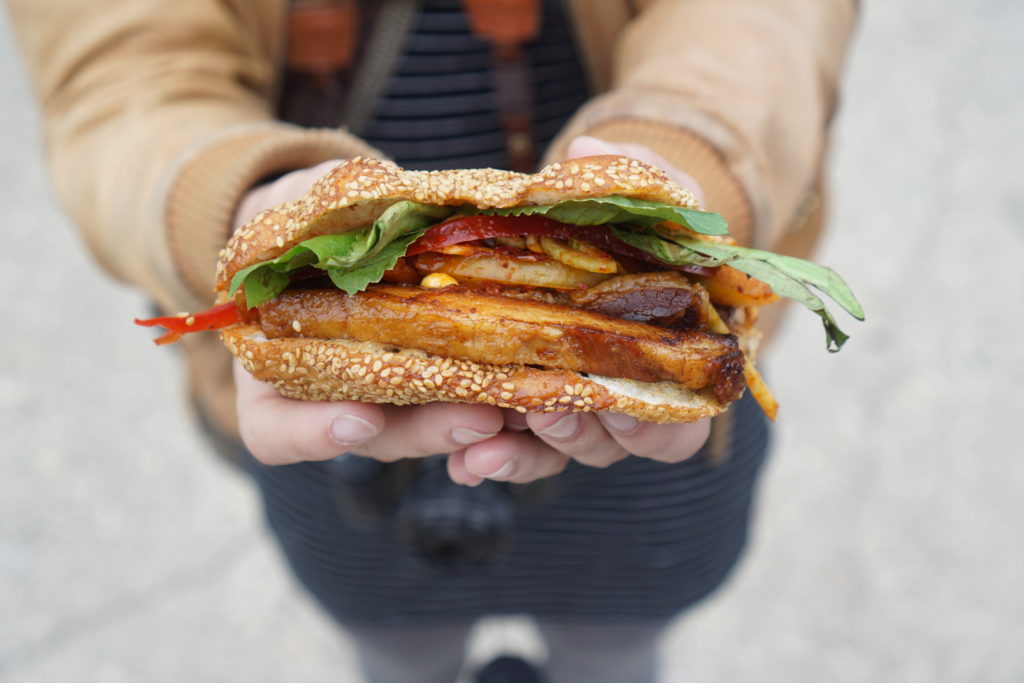 Kung Pao Pork Belly @ Strange Flavor (Smoragsburg) After switching to pork jowl for a course, it's time for more pork belly. My favorite new vendor from Smorgasburg this year offered this fat hunk in a spicy kung pao sauce and I'm not happy I have to wait until April to eat it again. Here's to hoping they add a brick and mortar in 2018.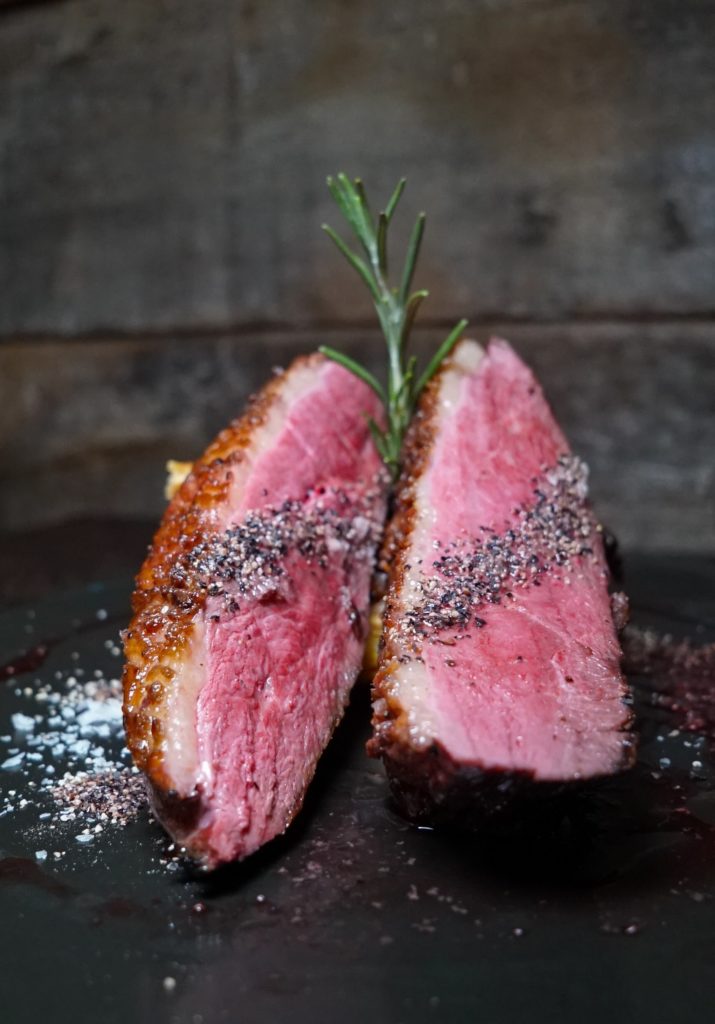 Smoked Duck @ Salt + Charcoal Two things I have trouble not ordering: smoked meat and a perfectly seared duck breast. Combined, it's as amazing as you could hope for.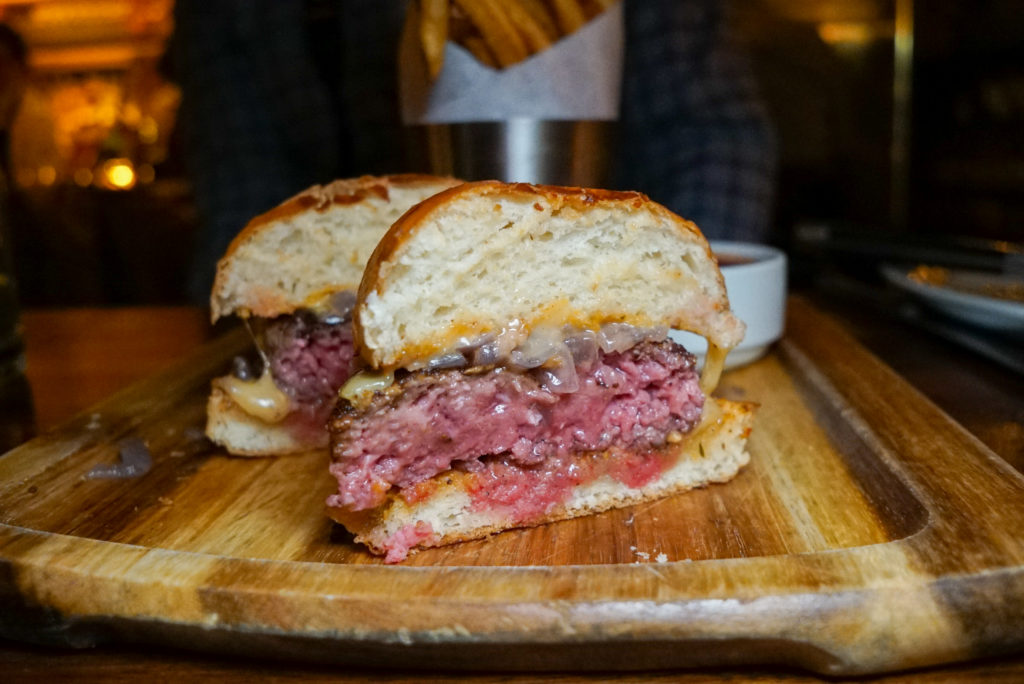 Cheeseburger @ Bowery Meat Co  Move over Black Label Burger, this dry aged blend of Bowery Meat Co. now gets my vote for best tasting patty in the city. The rest is relatively simple – Griddled Onions, Raclette, Tomato Aioli, – but that's all beef like that needs. Another winner from multi-time Burger Bash champion Chef Capon (of B&B Winepub, where this burger is also available).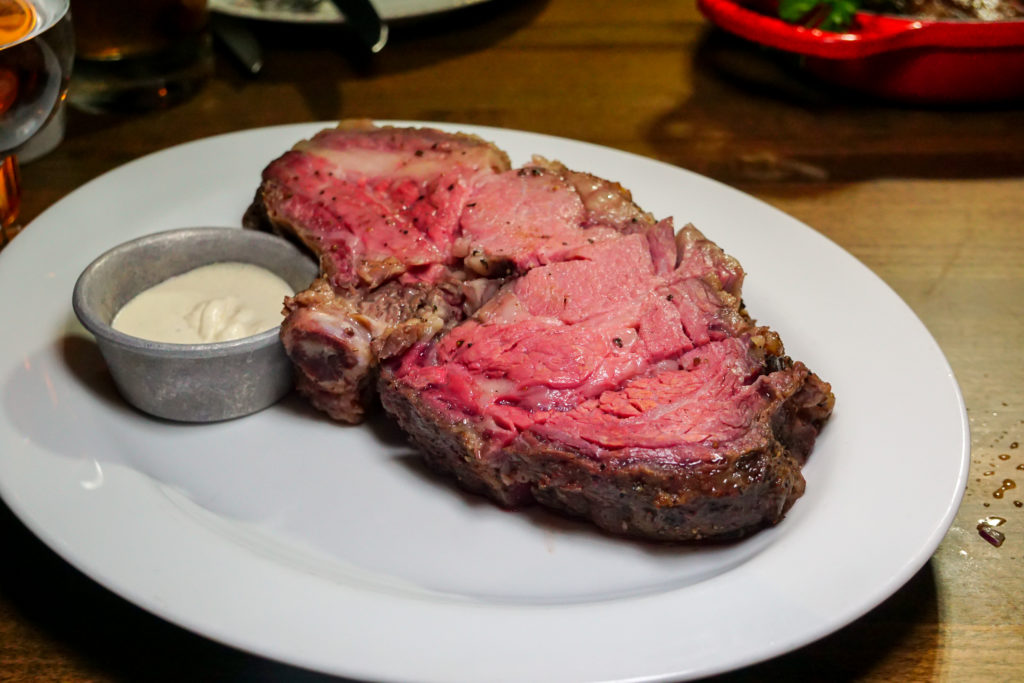 4 Charles Cut Prime Rib @ 4 Charles Prime Rib A clear winner for the categories of biggest steakhouse opening of the year (and hardest table to come by) 4 Charles was absolutely worth the hype, even for a 5:30 dinner. So the only choice for my big beef course was whether to go with their classic super thick "Charles Cut" Prime Rib or the special Porterhouse. Considering Prime Rib was probably my sixth favorite cut of beef before coming here and this one blew me away, I'm giving it the edge.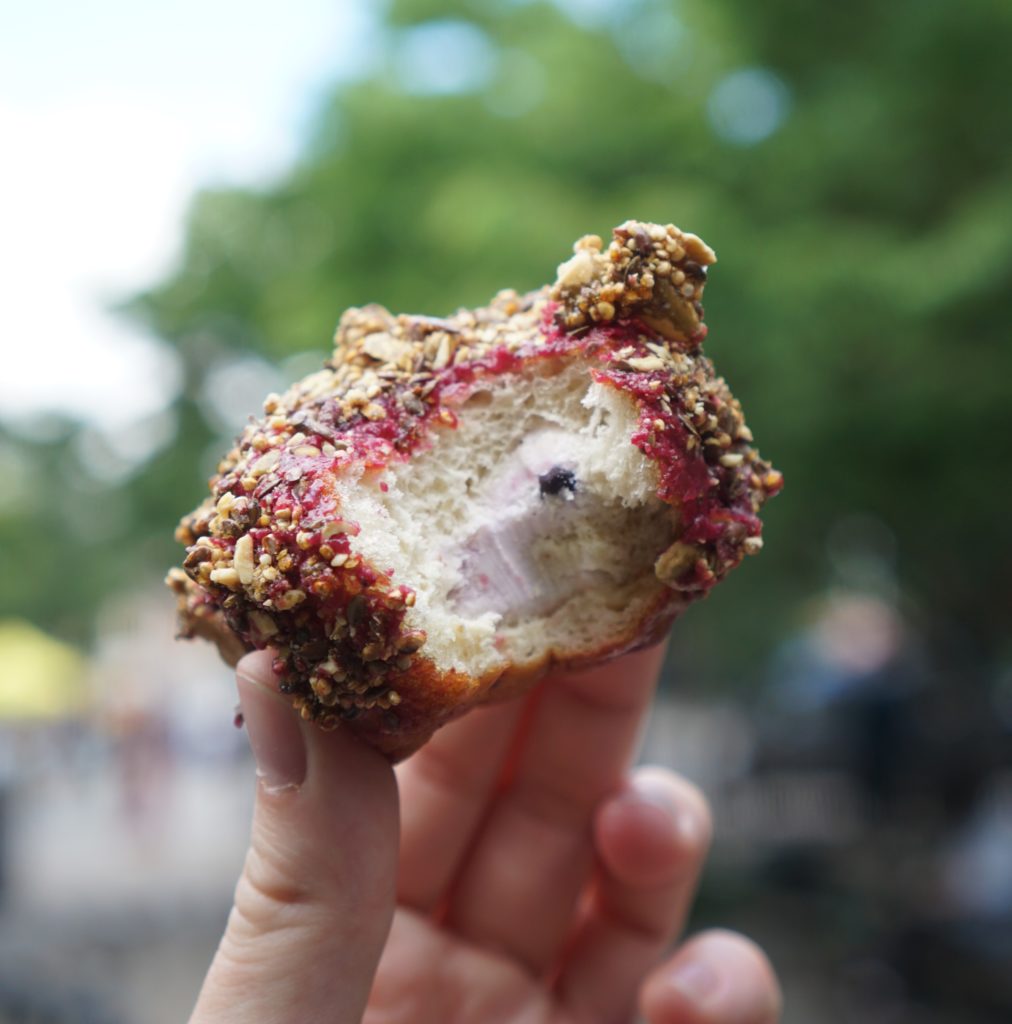 Blueberry Beet Frozen Doughnut @ Doughnut Project I'm not a huge sweets guy so one course of dessert will suffice. While a lot of doughnut ice cream sandwiches landed on the scene this year, Doughnut Project did it differently. The doughnut is filled with greek yogurt and the entire thing is frozen. Maybe it's even a little healthy, which is probably a good thing after the rest of this meal.