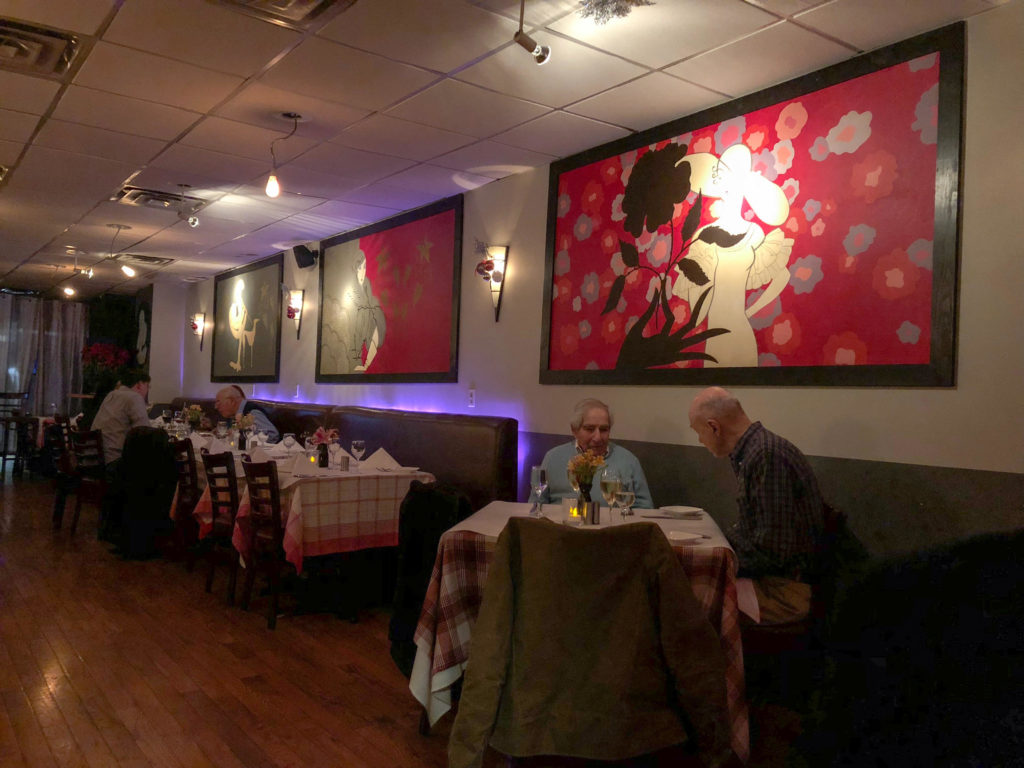 Paname is a slang term for Paris, which makes it a fitting name for this relaxed and modern bistro. Well, as modern as a restaurant decked out in Art Nouveau can be. But Paname is certainly modern in its approach to French dining. It manages to retain a classy air while dropping the usual pretension. The cooking, while focused on bistro classics, is refreshingly light on the rich sauces that typically limit them to occasional indulgences. Combine that with a great French wine list and you have a great neighborhood spot perfect for a dinner with the parents or just a Tuesday night out.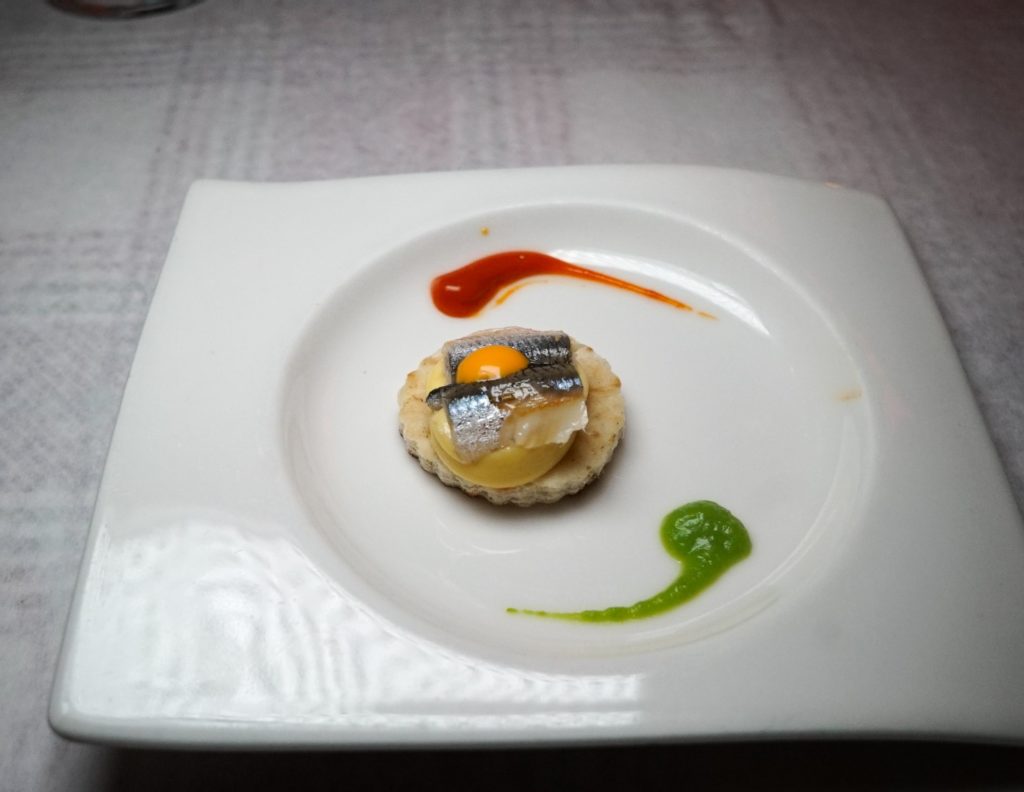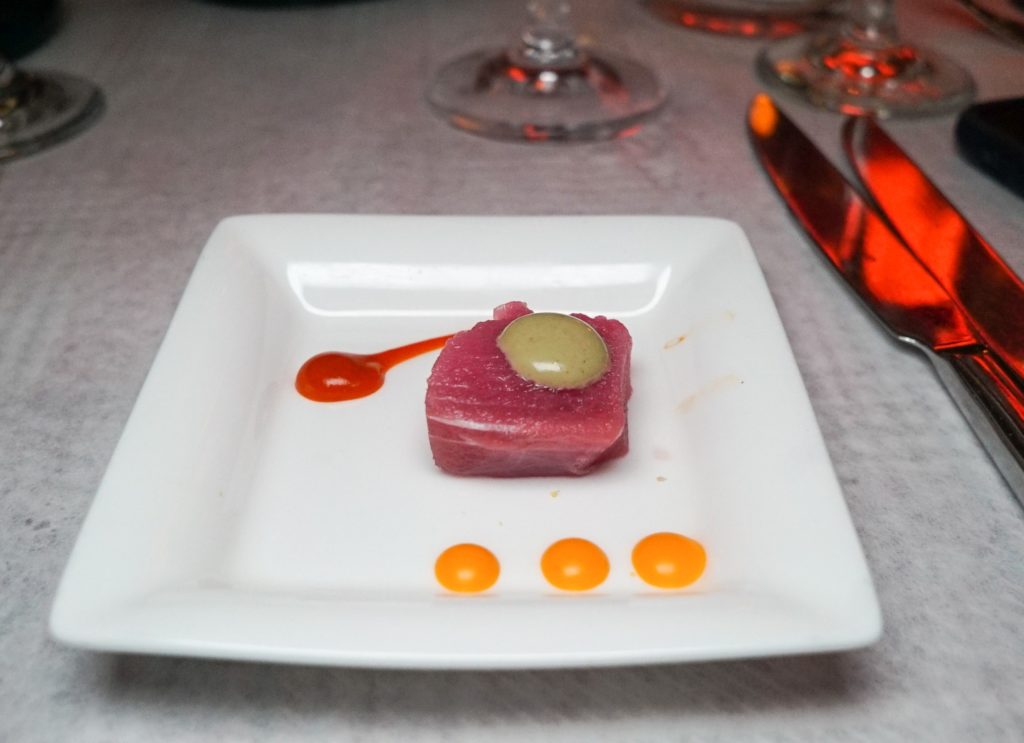 Amuse Bouche The meal kicked off with these tasty morsels. Top is an anchovy canape and bottom is tuna sushi with caviar. Two things you would not expect at a French Bistro but were a very pleasant surprise.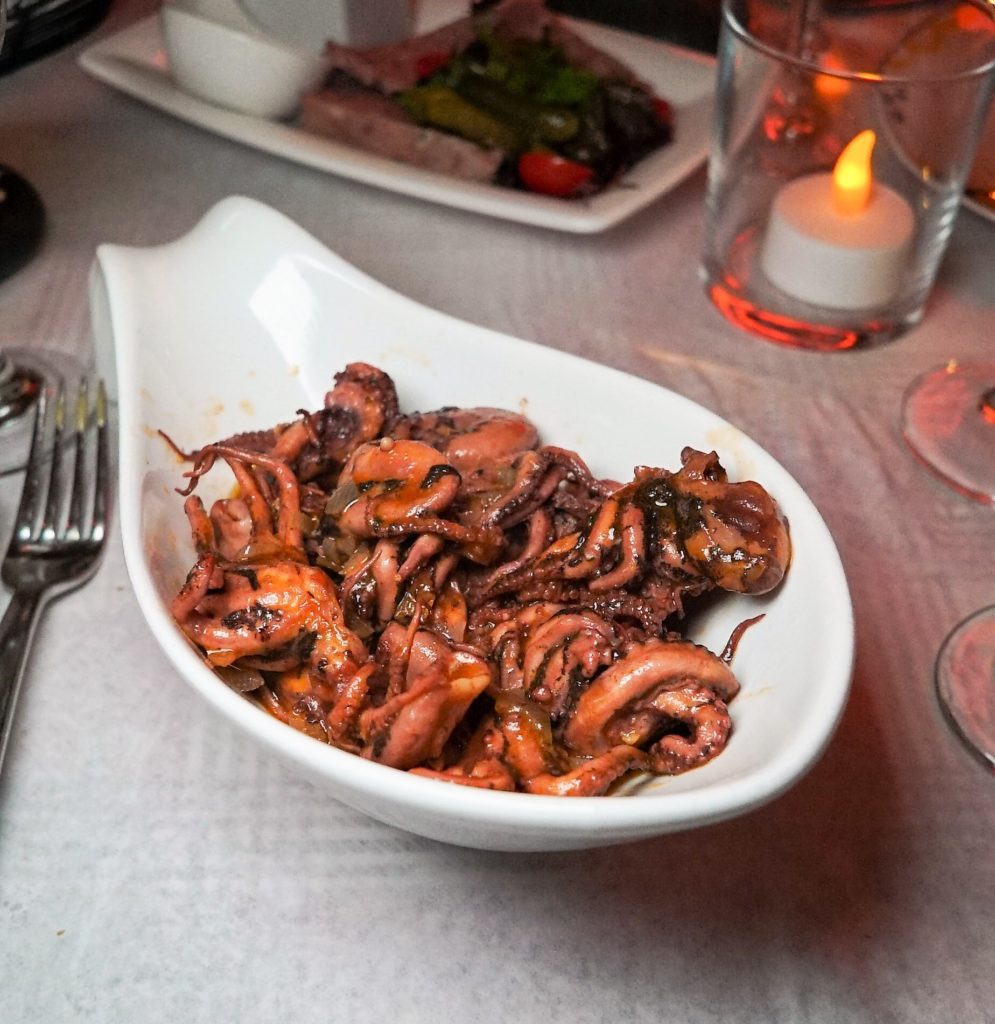 Baby Octopus with Haricuts Verts These octopi were so small I had to confirm they weren't actually squid. They're weren't, but texture and taste -wise they're similar. If you're into calamari, you'll dig this.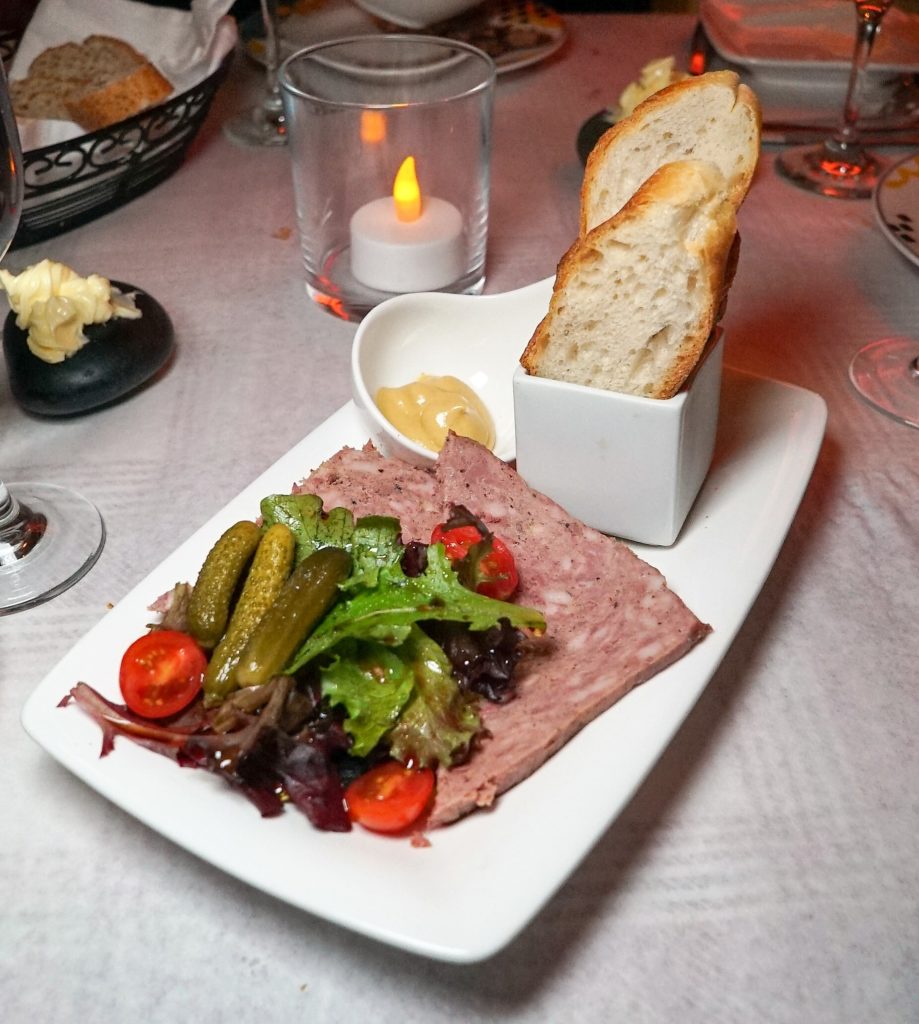 Pate Maison aux Cornichons You can't go to a French restaurant and not eat something's liver. This is a fairly traditional, very well executed pate.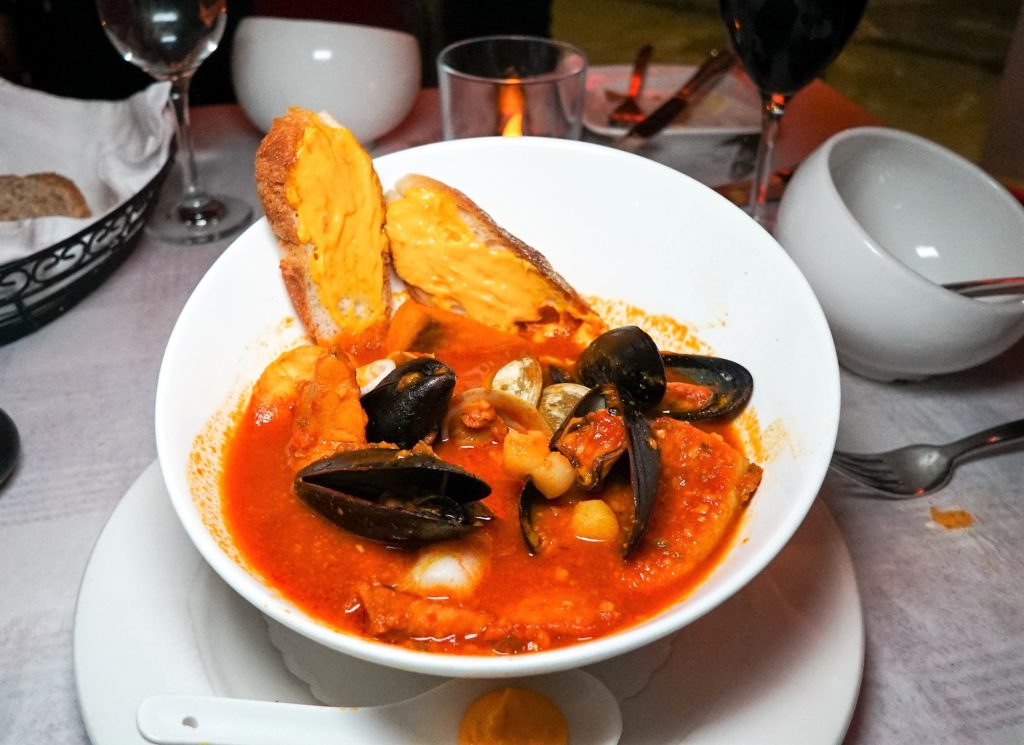 Bouillabaisse To be honest, I've never been impressed with bouillabaisse. I always viewed it as a way to dump leftover seafood in a broth meant to cover up lingering fishiness. But Paname's rendition was a game changer. The saffron broth was outstanding and the shellfish was fresh. I can't imagine not having this on the table.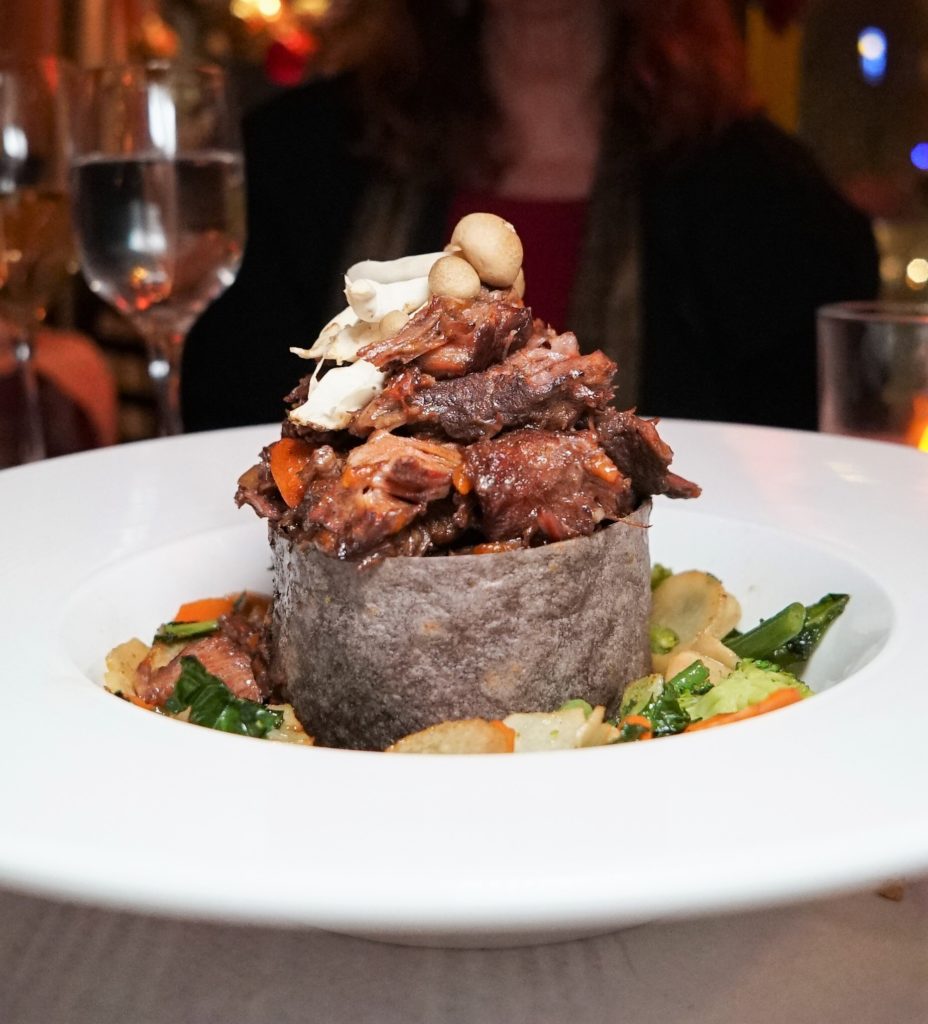 Boeuf Bourguignon This was one of the best versions of the classic red wine marinated beef I have come across. Bonus points for the presenting it as a tower. It's an off menu special since it takes days to make, but if it's available be sure get yourself an order.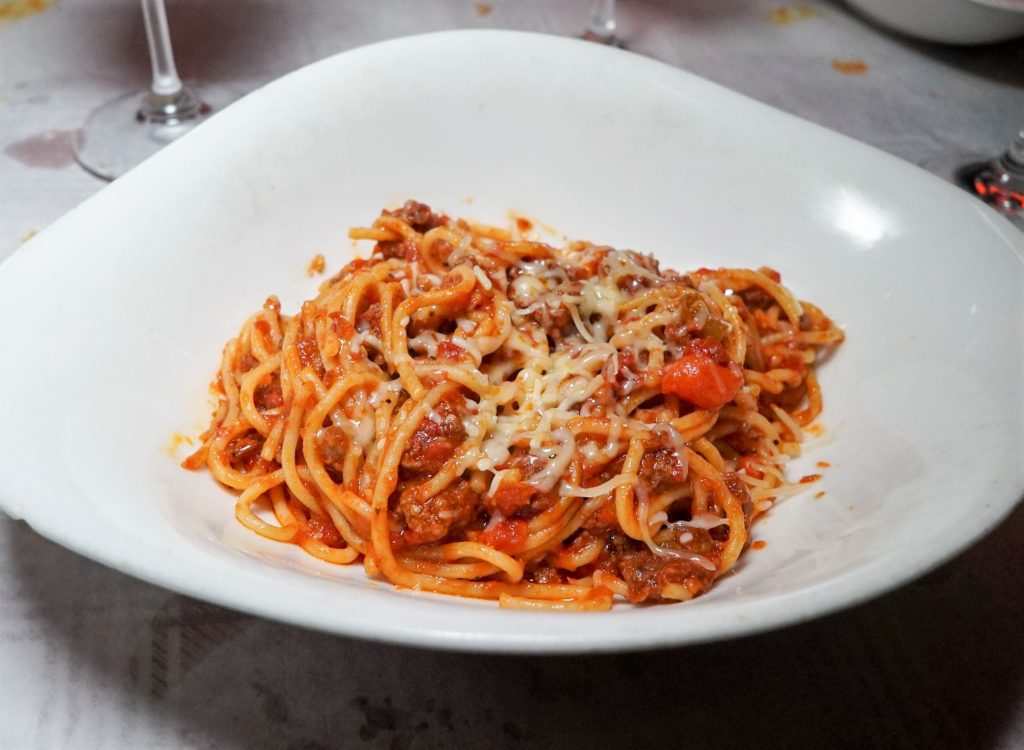 Spaghetti Bolognese I wouldn't normally order pasta at a French bistro, but the rich sauce and use of good quality sirloin beef shows this is no after thought.
Note: I was invited as a guest of the establishment and received a complimentary meal. This was not in exchange for a positive review and opinions expressed are my own.
Paname
1068 Second Avenue (56th & 57th Sts)
New York, NY