When you think of Japanese food, usually delicate pieces of fish come to mind over massive hunks of meat. But you can always trust the Japanese to do something well, especially when it comes to food. Salt + Charcoal in Williamsburg is no exception and is the Japanese steakhouse you didn't know you needed. Sure, they serve seafood too (including some very good uni dishes). But here the focus is on the big cuts of charcoal grilled meat. Porterhouse. Lamb Chops. Duck Breast. If you don't mind splashing some cash (most land animals will run you $40 per person) this a perfect spot to bring a bunch of friends, order a few bottles of sake and have a blowout evening.
Here's what I tried: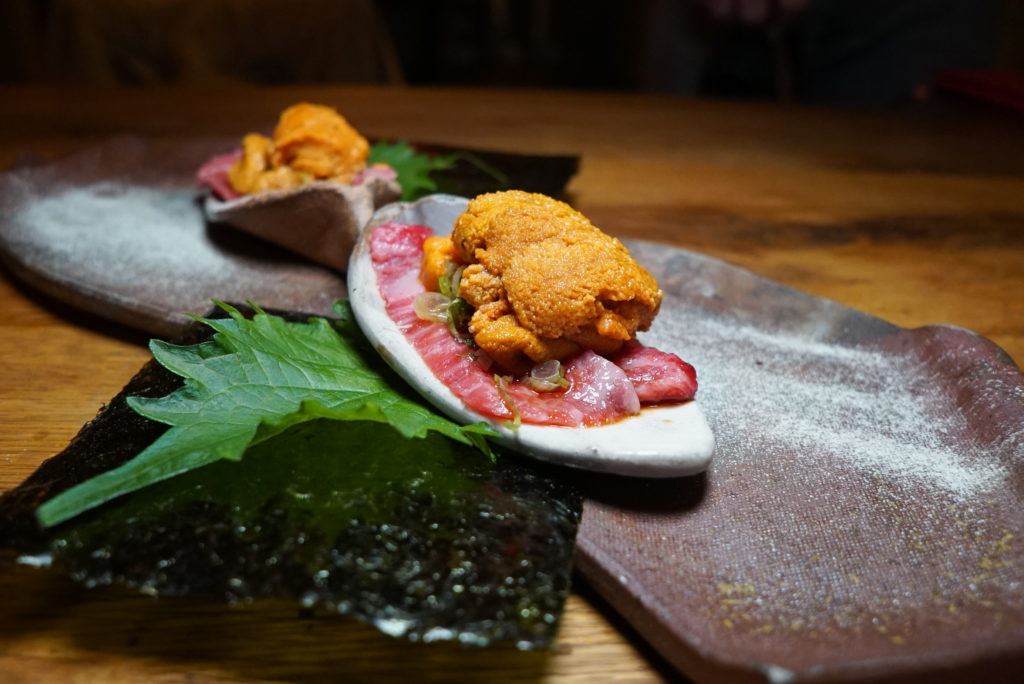 Uni & Wagyu Beef Roll Uni and Wagyu are two of my favorite things. Add shiso and you've hit a trifecta. Then as a bonus you get roll roll it up yourself like a little taco. Start your meal here.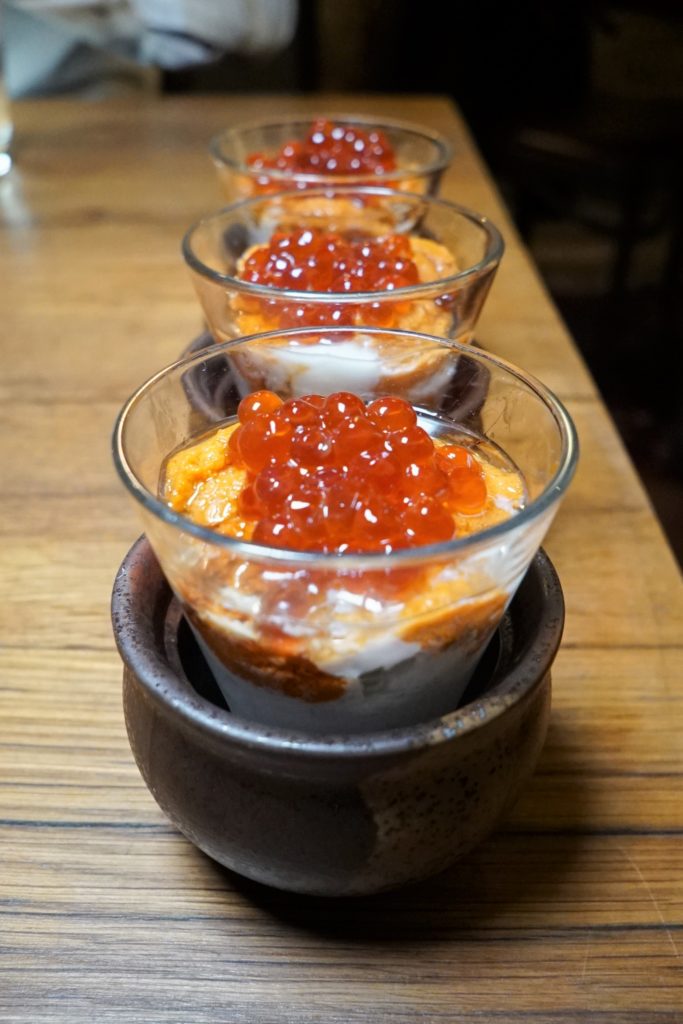 Bafun Uni Shooter I couldn't try this with the poached egg on bottom due to my egg allergy, but damn was that uni and roe in their "special soy sauce" tasty.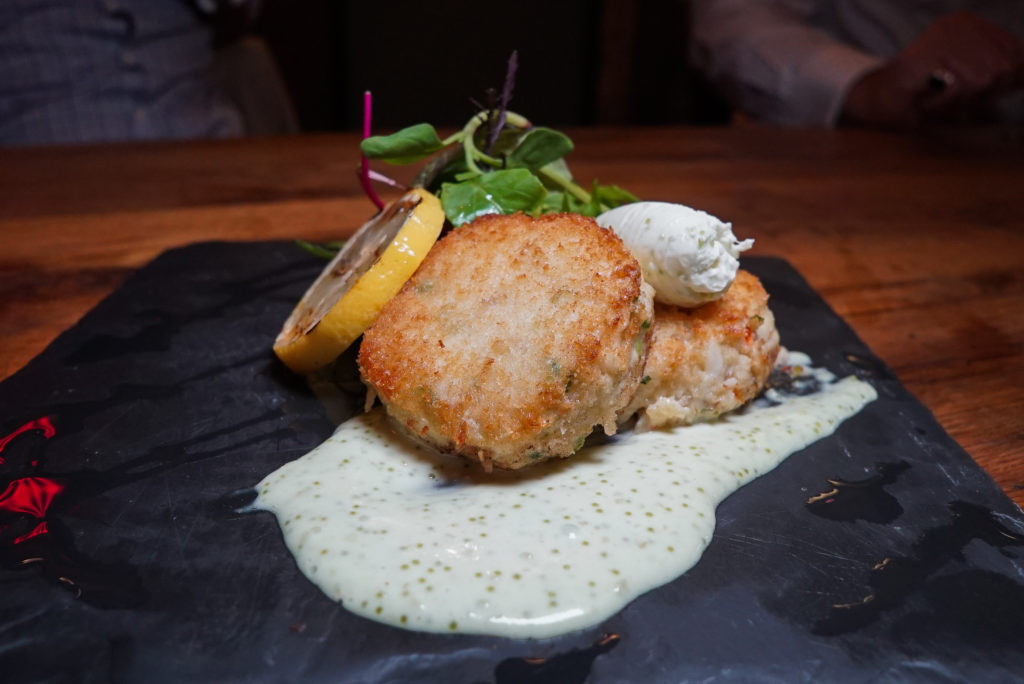 Crab Cakes The less filling in a crab cake the better. This guy is almost all crustacean and comes with a wasabi cream sauce.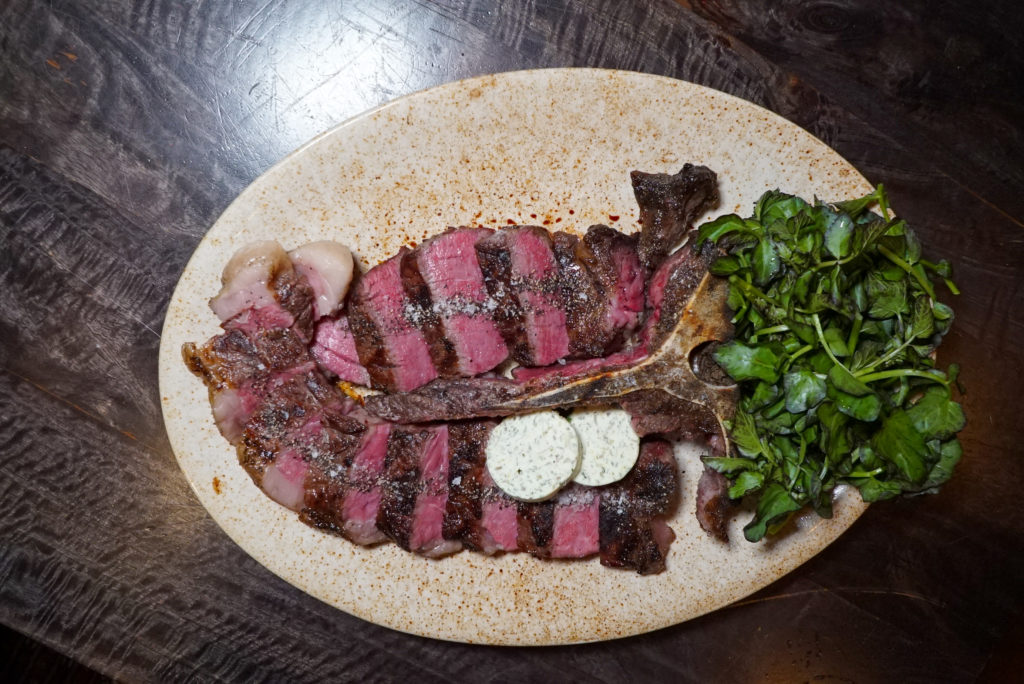 50 Day Jyukusei Dry Aged Porterhouse You don't often (or ever) see porterhouses at Japanese restaurants, but don't let that scare you away. This bad body is perfectly charred and cooked to beautiful shade of pink such that it barely needs the wasabi cream or soy lemon onion sauces it's served with. The flavor was a little less funky than you might expect from 50 days of dry aging, but I have no complaints about it.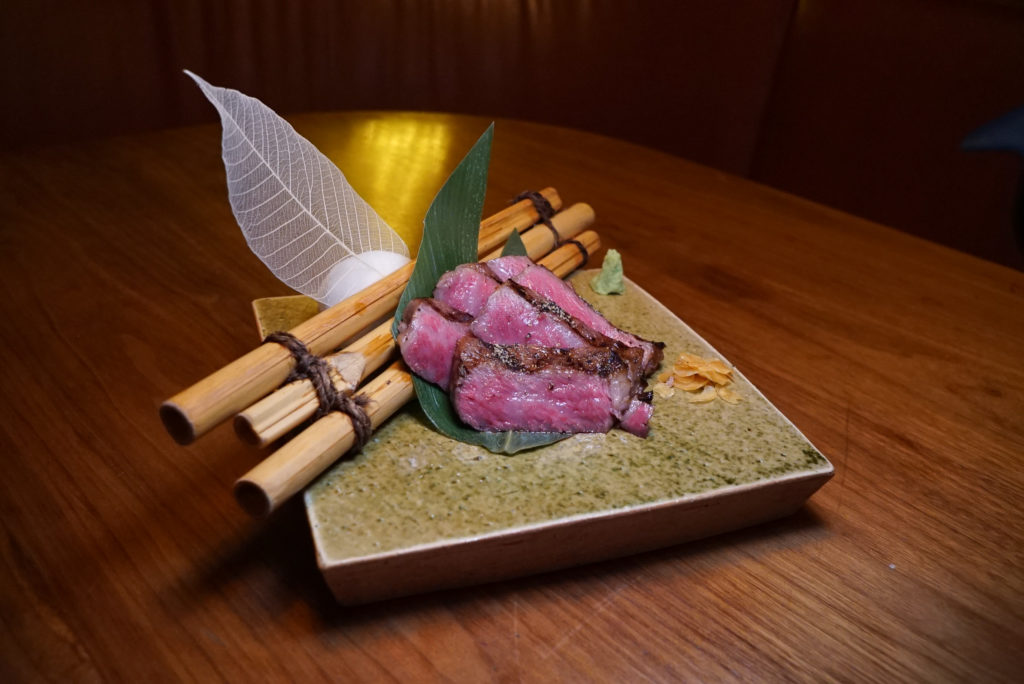 Japanese Prime Wagyu Sirloin I only ended up getting one slice of this, but what a slice. The wagyu melts in your mouth leaving behind a pleasant taste of meat and fat. If you can get over the price ($124 for 8oz) you'll be very glad you did.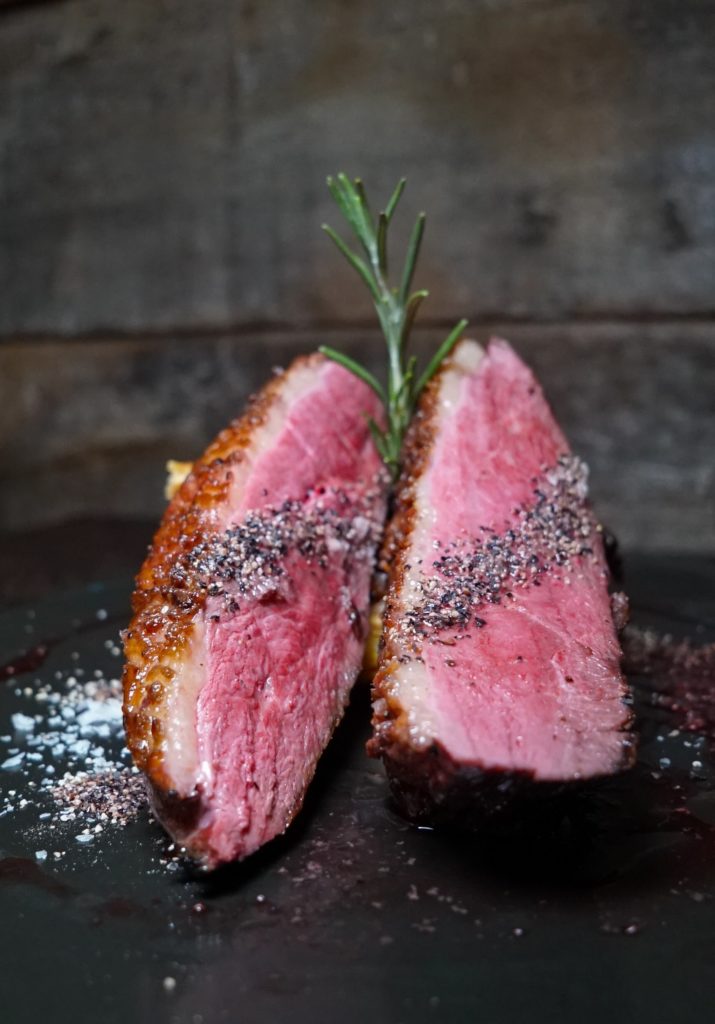 Fresh Smoked Duck Breast With all the prime beef rolling around, you might not expect a water fowl to hold its own. But wow is this thing good. Under a plate of smoke are two perfectly seared and smokey duck breasts. Surprisingly the miso potatoes hidden behind them are almost as good. Don't miss this.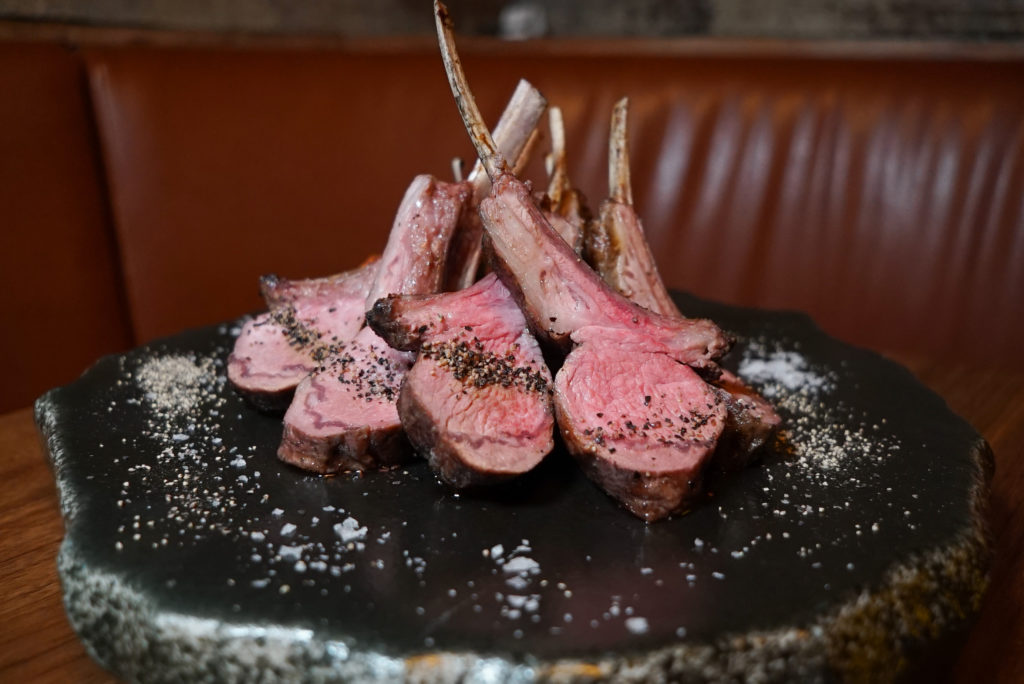 Lamb Chops The lamb chops were also excellent, although I would order the steak and duck first. They're served with Hollandaise sauce and the same incredible potatoes as the duck.
Note: I was invited as a guest of the establishment and received a complimentary meal. This was not in exchange for a positive review and opinions expressed are my own.
Salt + Charcoal
171 Grand Street
Brooklyn, NY