There tends to be two camps of people when it comes Thai food in New York. One believes it's too Americanized and not spicy enough. The other loves Pad Thai. Nothing wrong with either. In fact both should be able to enjoy a meal here (although there are currently no noodles on the menu). But for those in the under served camp one, this place is something worth getting very excited about.
Chef Sirichai Sreparplarn previously ran the well reviewed Khao Soy and Chiang Mai in Red Hook. But that was Red Hook which is about as useful to many of you as if I said there's a great Thai restaurant in Bangkok. Ugly Baby is even more destination worthy and thankfully across the BQE in Caroll Gardens which means you can access it via the somewhat accessible F & G trains. So now you have much less of an excuse not to get there.
The menu draws influence from all over Thailand and I challenge you to find any of these dishes at another restaurant in NYC. The spice level is legit and pretty close to full-on Thai levels. The tapas-style menu makes it a perfect spot to bring a group and mix in some non-spicy dishes to keep your palate sane. I can't wait to come back for more. Below is a look at what I tried: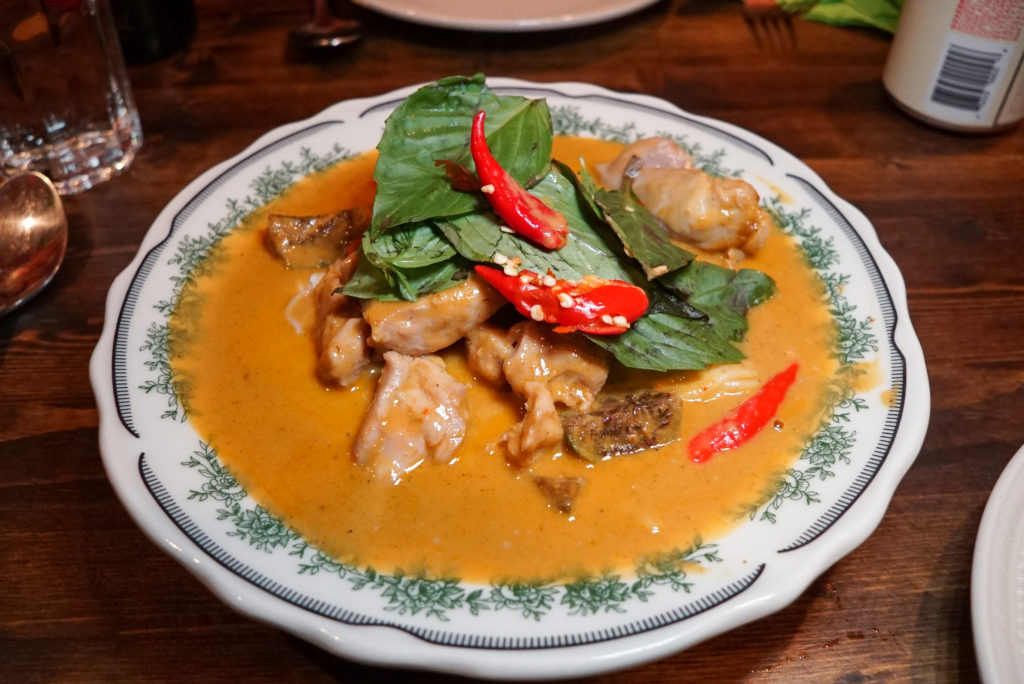 Kanom Jean Kiew Warn Gai We started with the green curry with chicken and vermicelli which had more of a kick than I anticipated. So make sure your drinks are on the table before digging in. But it's also well balanced and the noodles help keep the heat in check. This was my favorite dish of the night and might be my favorite green curry in New York.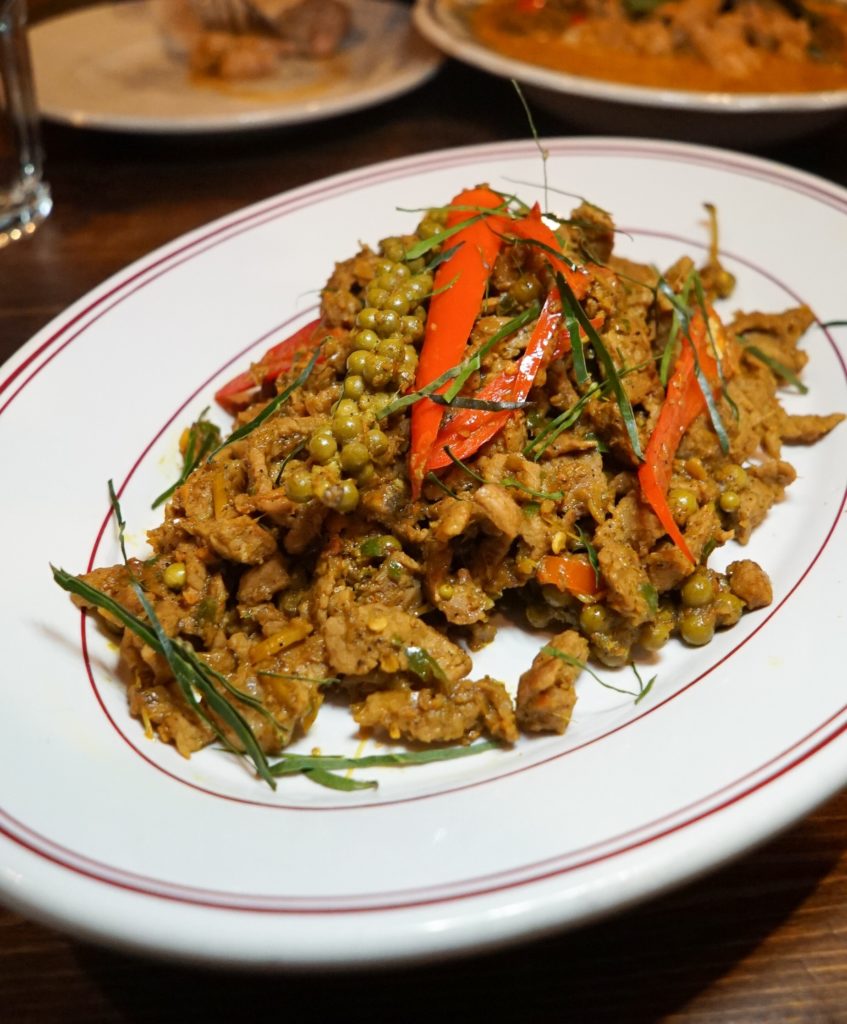 Kua Kling The description of this dish reads "brutally spicy." Which depending who you are either makes it the either most or least appealing dish on the menu. For me it's the reason I came to Ugly Baby in the first place. The kua kling is a round eye of beef in a dry curry which means there's no liquid to help calm the fire. It's about as hot of a dish as you'll find in New York that isn't "hot for the sake of hot." While it is very spicy, it's balanced enough that those with high tolerances can enjoy the taste of the curry and beef. A can of cider on the side doesn't hurt either.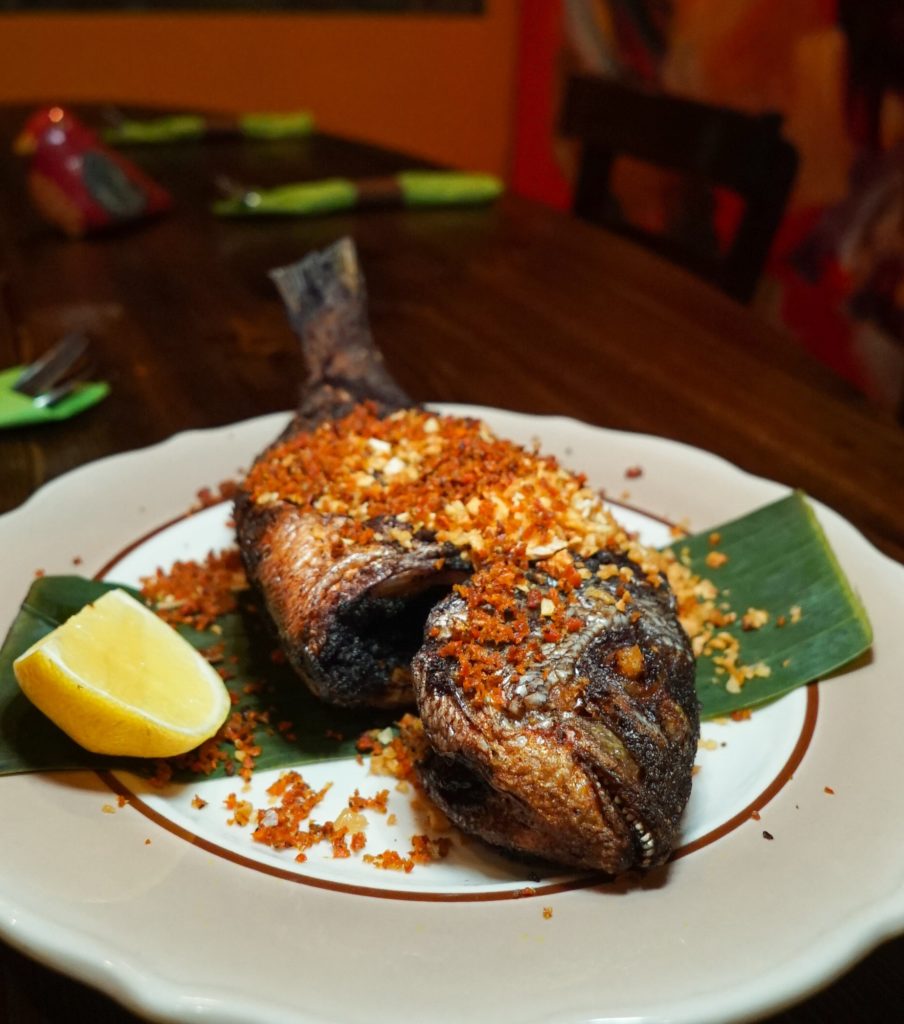 Pla Tod Kamin I'm not generally a fan of fried fish, but two staff members recommended this tumeric sea bream and we needed a non-spicy dish for posterity's sake. The skin is bordering on burnt but has an amazing crispness and flavor from the turmeric. It also isn't greasy which is my biggest issue with fried anything. Order it with confidence.
Right Amount for 2? 3-4 dishes
Ugly Baby
407 Smith Street
Brooklyn, NY