When your friend takes you out for Argentinian food, you typically imagine either giant hunks chimichurri covered beef or a tiny stand slinging empanadas. The idea of an elaborate, multi-course dinner is about as expected as someone complimenting my tango dancing skills. But as Chef Carlos Darquea reminded me Argentine food is really a diverse blend of Spanish, German and Italian with it's own local touches. So why shouldn't it be put on the same level as those cuisines? Such is the case at Chimicurri Grill East where these influences combine to create a very unique Argentine fine dining experience.
The owners of Chimichurri have been running a more casual restaurant in Hell's Kitchen of the same name for nearly 20 years. But Chimchurri Grill East located in an Upper East Side townhouse takes it to another level. The main dining room looks straight out of Buenos Aires mansion. It was decorated by the owners with all Argentine effects and comes complete with 18 foot ceilings, a marble fireplace and crystal chandelier. On Tuesday nights beginning Decemeber 5th, you can even Tango there (or in my case watch).
I had a chance to sample a soon-to-be-available eight course tasting menu paired with a phenomenal selection of small production Argentine wines. If you think Argentina wine is just about Malbec, this is the perfect place to expand your horizons. Here's a look at what came out of the kitchen: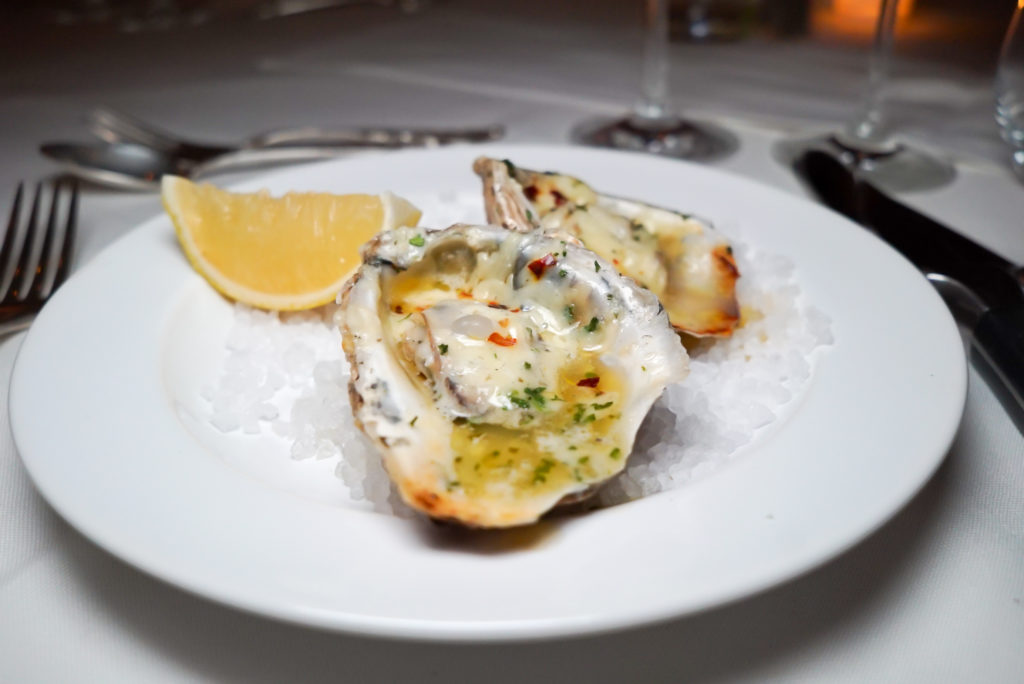 Ostras Usually I like my oysters untouched by any garnishes of the land. But for the argentine regianito cheese with a little garlic and lemon zest and pepper flake butter Chimichurri uses I will make an exception. Excellent stuff.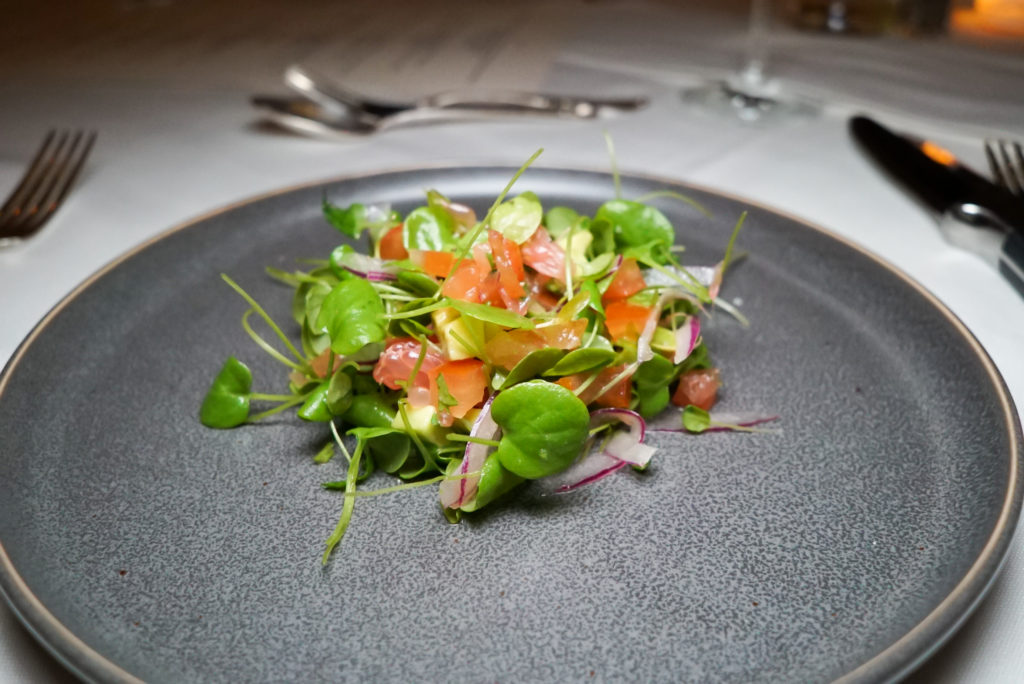 Berros Salad The combination of avocado, tomatoes, cilantro and red onions reminded me of a deconstructed guacamole. Except with watercress replacing most of the avocado. Call it guac light.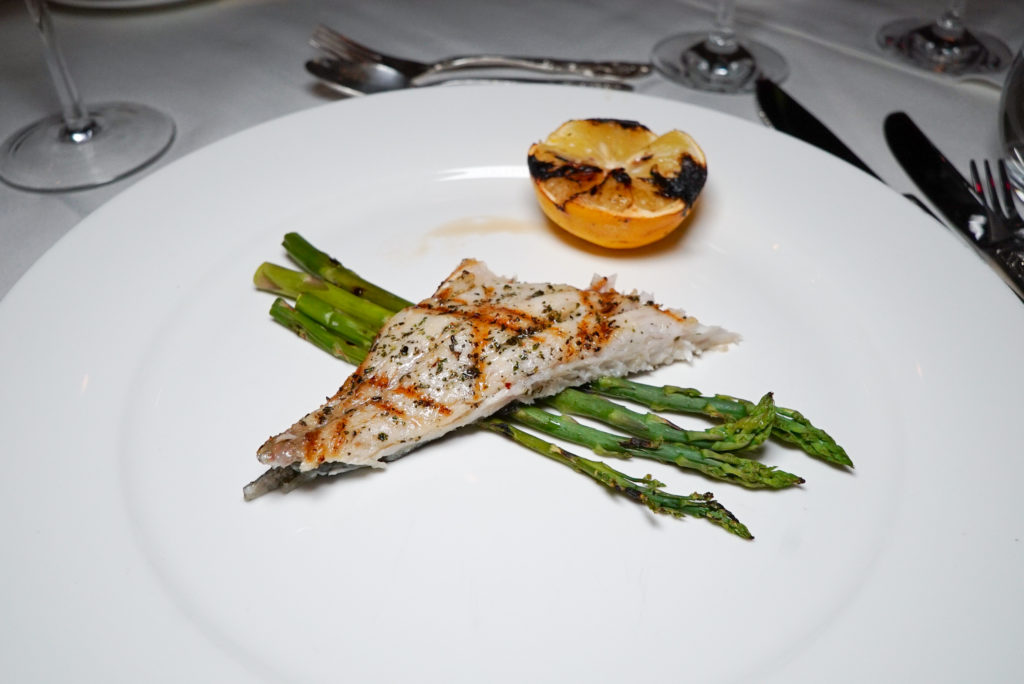 Branzino a la Parilla Normally you get the whole branzino, but for the tasting we only received this hunk. But what a hunk. A simple preparation of herbs and lemon was all this rich slice of fish needed.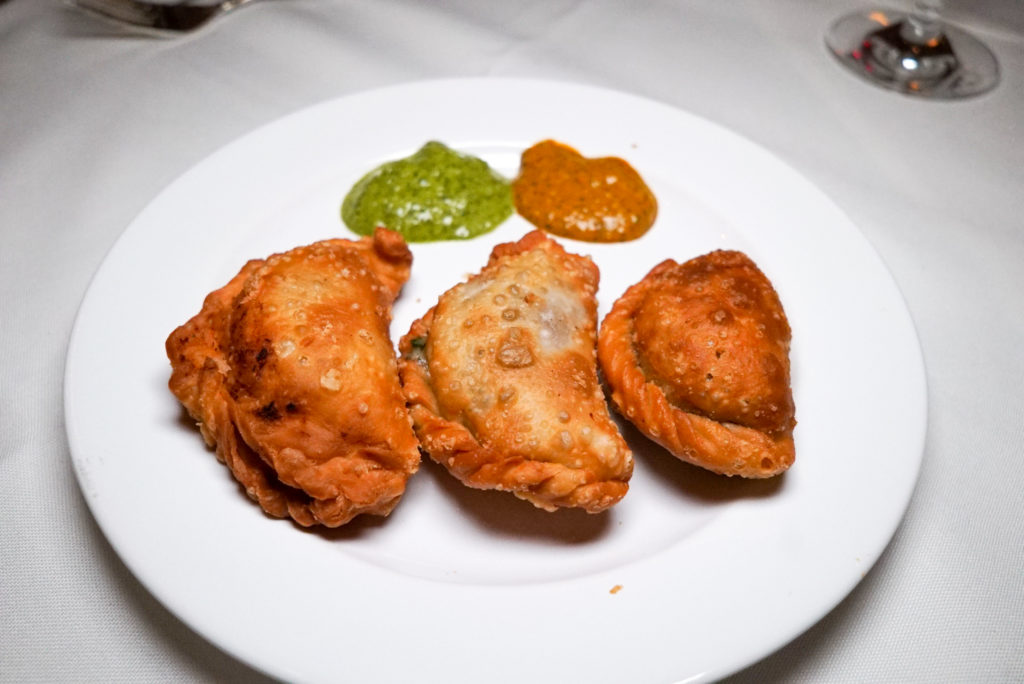 Empanaditas Regionales While Argentina has some incredible beef, empanadas are always the first thing I crave when stepping off the plane in Buenos Aires. Chef Carlos served us three "empanaditas" filled with beef, chicken and swiss chard & manchego that went perfectly with his homemade green & red chimchurri sauces.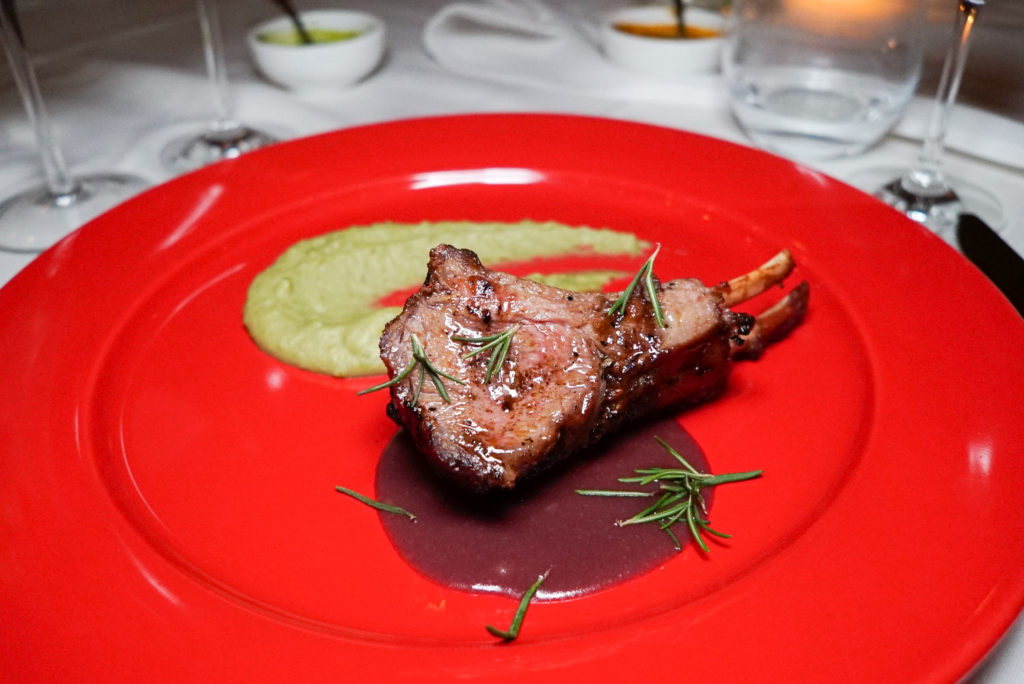 Costillitas de Cordero (baby lamb chops with fresh mint & fava bean mash, syrah a jus) You know it's a good lamb chop when you're picking the last shards of meat off the bone with your teeth. It's also how you know you're on course six of a wine pairing dinner.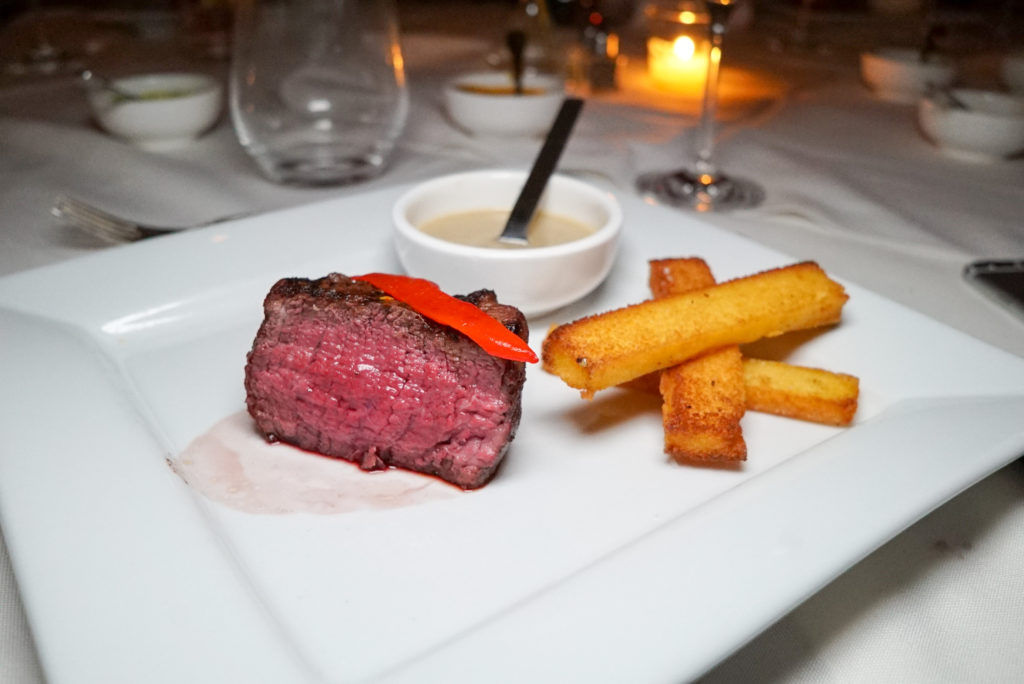 Lomo Fino Pampeano Apparently the national animal of Argentina is the Rufous hornero, a bird that strongly resembles Toucan Sam. But when I think of this nation, there's a giant cow's head staring back at me. So for me steak is always the test of a great Argentina restaurant. This grass fed Angus filet was perfection and really didn't need the blue cheese it's served with, which I found a little light on the cheese flavor. The polenta fries on the other hand were stellar.
Panqueque de Ducle de Leche It can be a struggle to save room for dessert in an 8-course tasting menu, but you'll be glad you did when this dulche de leche covered crepe comes rolling around.
Note: I was invited as a guest of the establishment and received a complimentary meal. This was not in exchange for a positive review and opinions expressed are my own.
Photo Credit: Restaurant Interior via Chimichurri Grill. All other photos credit The Dishelin Guide.
Chimchurri Grill East
133 East 61st Street
New York, NY