The food in Japan is nothing short of incredible. From the things you know like sushi and ramen to the countless regional specialties everything is prepared to an unbelievably high quality. Expect a guide to eating in the Land of the Rising Sun shortly, but in the mean time here are 12 of the best things I ate during my 3-week visit: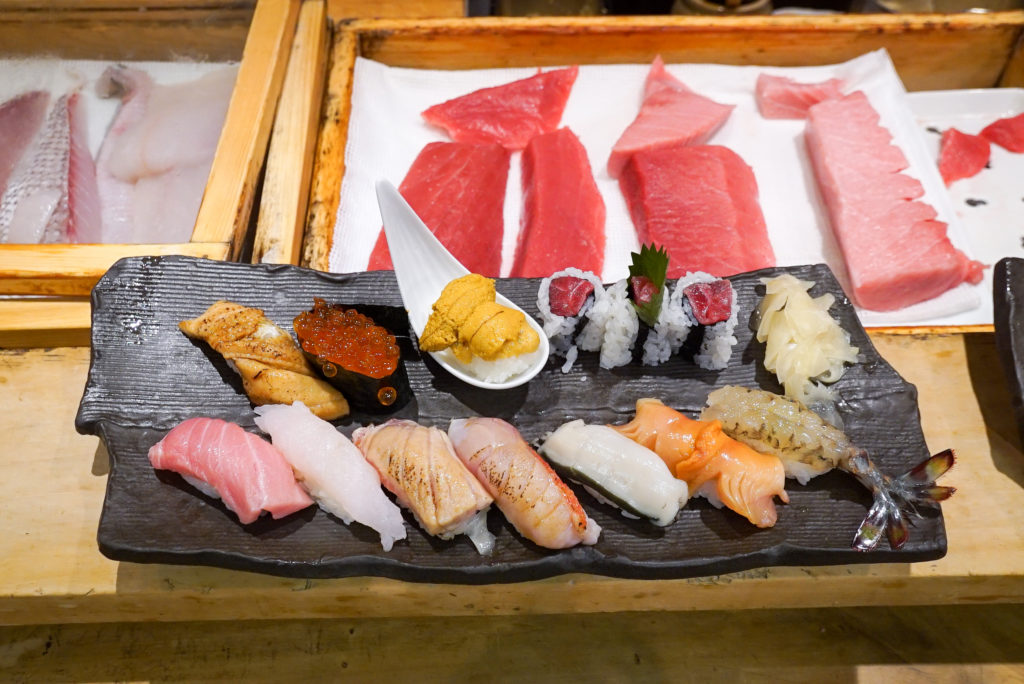 All the Sushi
Yes, all of it. Whether it was a Michelin-Starred Omakase, Conveyor Belt Sushi Restaurant (a huge thing here!) or a box I grabbed at the train station, every bite blew away my expectations. Of course some were better than others, but every piece was better than 99% of what you find in New York. Plan on eating a lot of sushi while you're here and you'll be very happy.
If you don't have time to travel around for your sushi, spend a morning at Tsukiji Market in Tokyo. It's the premier fish market in the world and the Outer Market vendors all have top quality fish caught the day before. The platter above comes from Sushi Itadori Bekkan.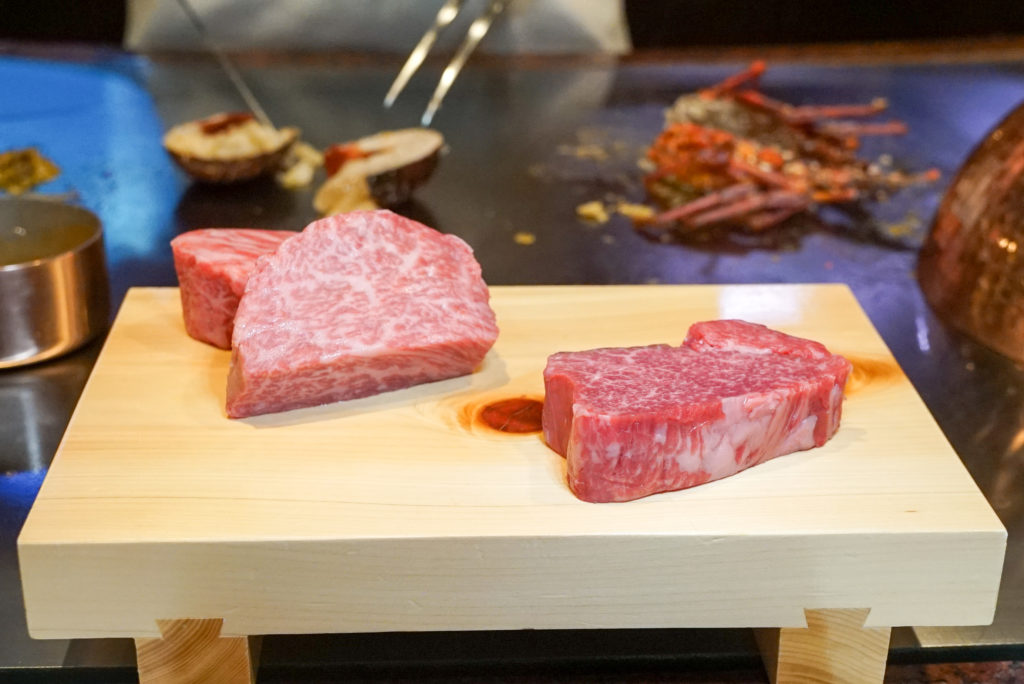 Highest Award Winning Kobe Beef Sirloin at Bifteck Kawamura (Tokyo)

You've probably heard of Kobe Beef, but most people are unaware of why it's so prized. Simply put, it's the most tender beef in the world. Each cow is given a Beef Marbling Score ("BMS") out of 12 and the higher that score is, the more it will melt in your mouth. Typically what you find labeled "Kobe" is in the 6-8 range. But at Bifteck Kawamura they serve the holy grail of beef: BMS 12. It's lightly seared in front of you (yes, like hibachi) then placed straight in your mouth where it basically dissolves leaving behind an amazingly clean meat and fat taste. It's pretty unbelievable, but so is the price.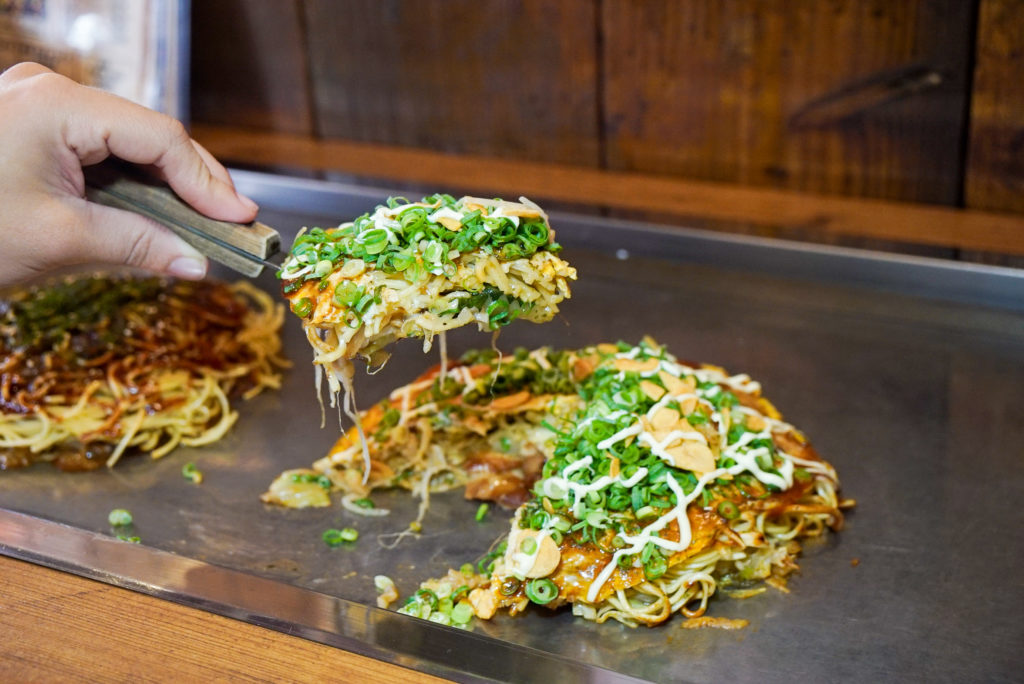 Hiroshima Style Okonomiyaki @ Nagataya (Hiroshima)

While the Osaka style of Okonomiyaki is better known, it was the Hiroshima version that captivated my tastebuds. Instead of mixing the ingredients together in a pancake-like batter, Hiroshima uses a base of soba noodles and layers on everything from scallion to pork belly to kimchi. The layering gives it a cleaner taste, and of course everything is better with fried noodles. This spot near the Peace Park is well known so expect a line out the door, but it moves quickly and is well worth the wait.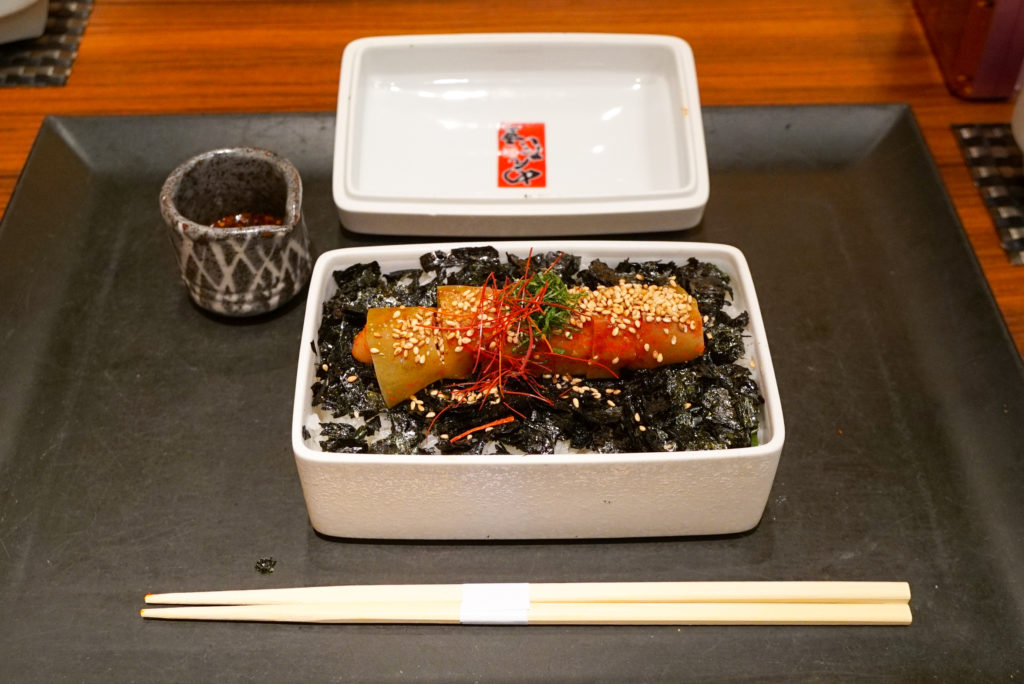 Mentaiko Rice Box @ Mentaiju (Fukuoka)
Spicy Pollock Roe probably isn't going to be everyone's cup of eggs. But if you don't mind a little bit of salty fishiness, the stuff you find in mentaiko's hometown of Fukuoka is incredible. Mentaiju specializes in the delicacy and serves it over rice and seaweed with a homemade chili sauce.  These help cut the roe's strong taste and create a flavor combination that needs to be experienced.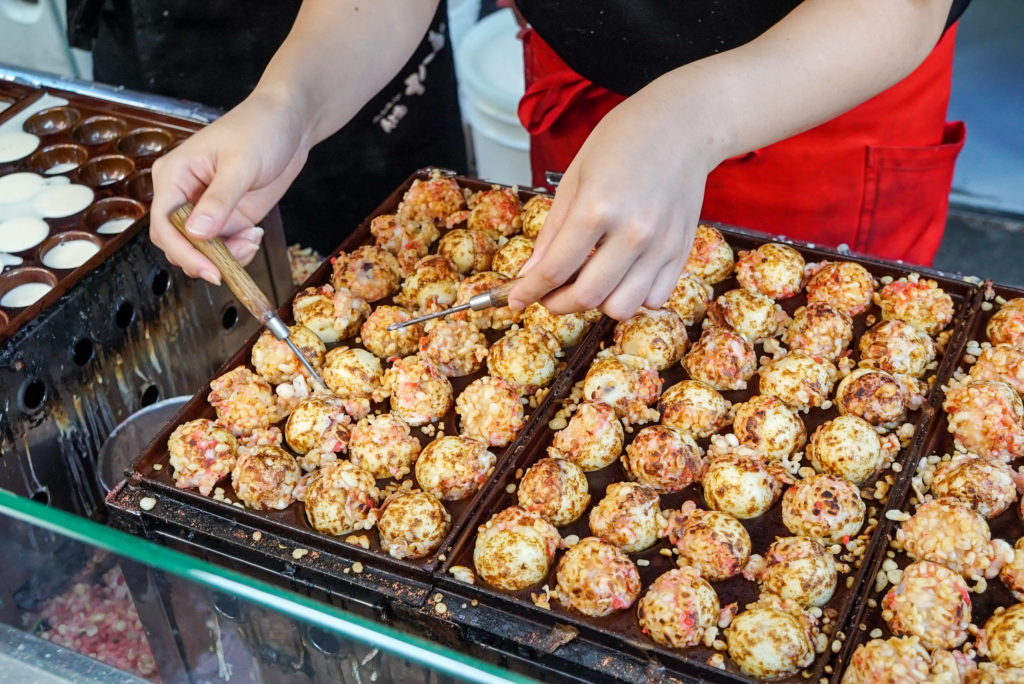 Takoyaki @ Dotonbori Konamon Museum (Osaka)
The giant octopus out front lets you know what this place is all about: Fried Octopus Balls. You'll see street vendors all over Osaka hawking this specialty, but Konamon Museum in Dotonburi seems to be the most consistently packed and delicious. The standard topping is Takoyaki Sauce (sort of a thicker Worschtershire), mayo and bonito flakes but this place offers a lot of customization and even has a bacon, egg and cheese rendition. Most importantly though, the balls are crispy and the octopus is always tender. How it qualifies as a "museum" remains less clear.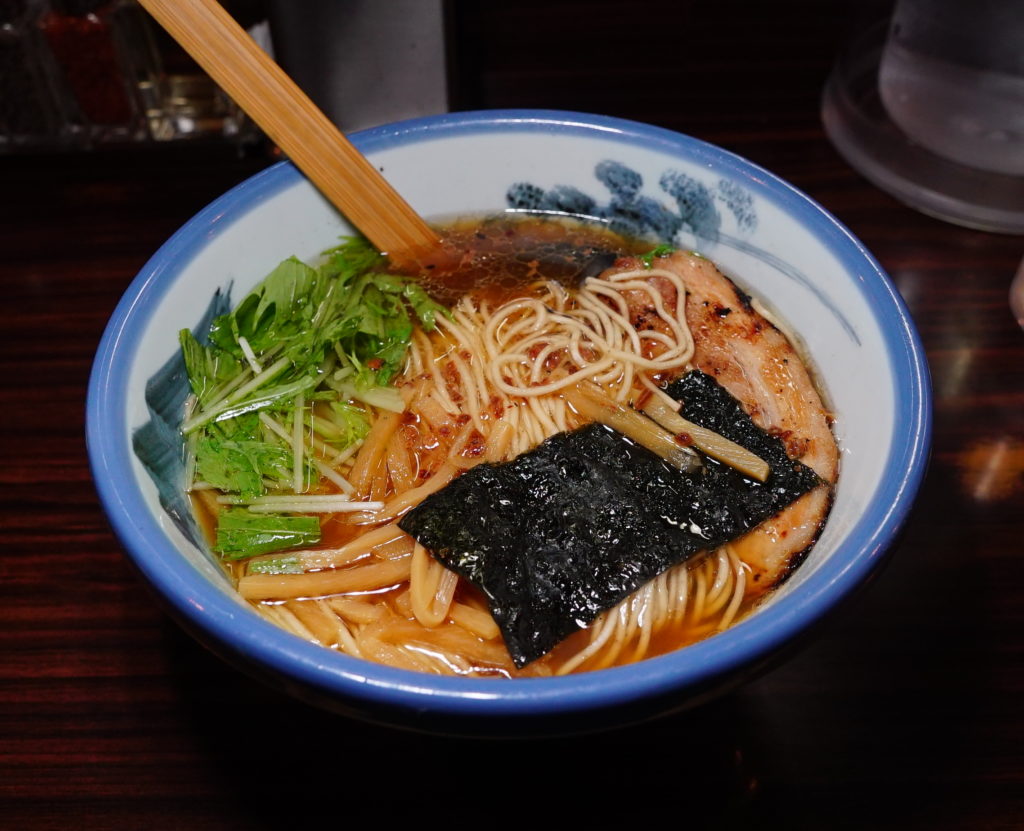 Yuzu Shoyu Ramen @ AFURI (Tokyo)
The ramen in Japan is not only much less expensive than New York, it's just much better. I had many amazing bowls with different styles of broth, but the yuzu shoyu from AFURI is the one I still find myself dreaming about. The citrus from the yuzu helps liven up the fatty and salty broth and all the accompaniments are on point. They have several locations in Tokyo and I highly suggest you make your way into one of them.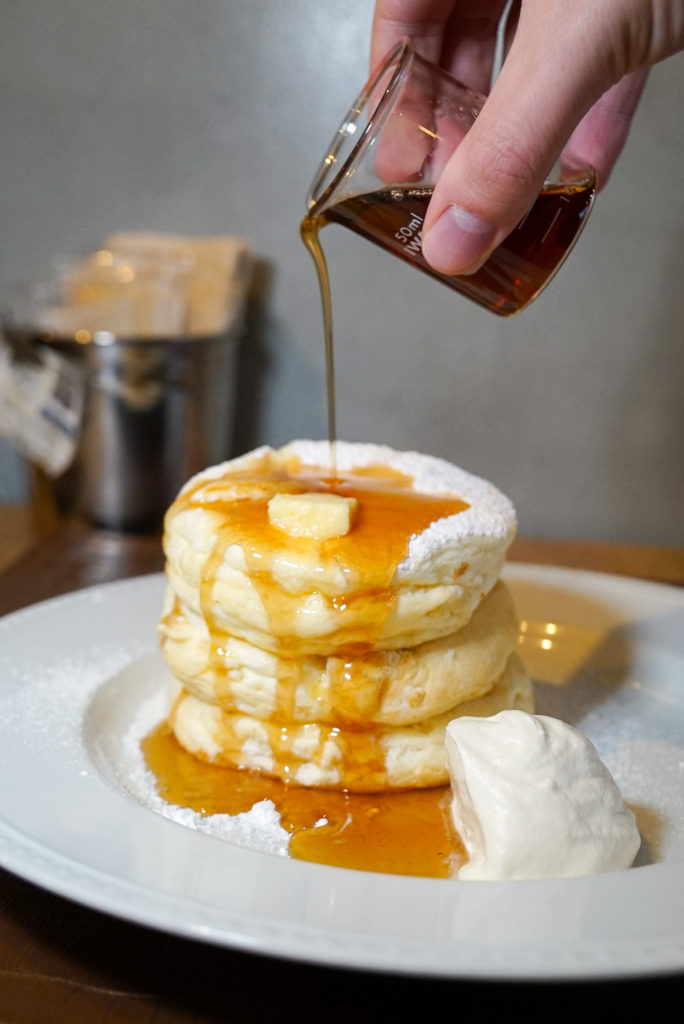 Ricotta Pancakes @ Micasadeco & Café (Osaka)

That's right, pancakes. With Ricotta Cheese. Nothing Japanese about them except where they're made. But they are the fluffiest most delicious pancakes you'll ever eat. Trust me.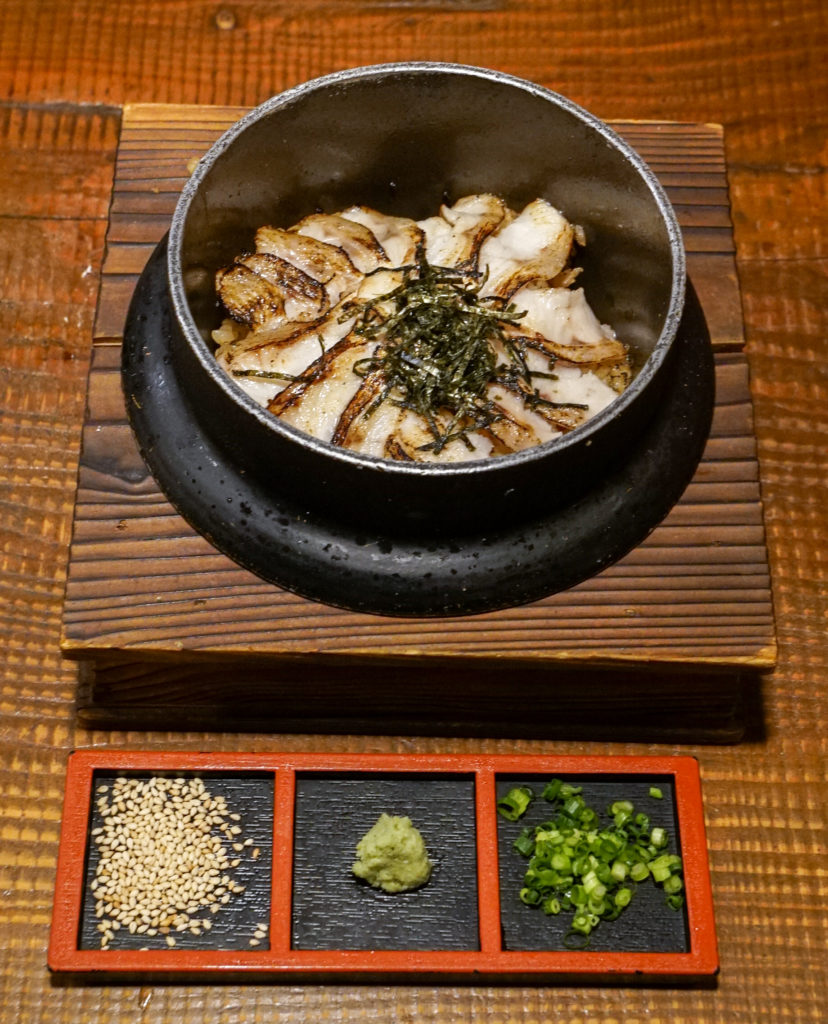 Nodoguro Meshi @ Nodoguromeshi Honpo Itaru (Kanazawa)
Nodoguro (aka "Rosy Sea Bass") is a fish caught solely in the Sea of Japan. This izakaya in Kanazawa (which happens to rest squarely on this sea) specializes in the fish. The classic preparation is to char the nodoguro and eat it three ways: on it's own over rice, with the accompanying wasabi, sesame seeds and scallion and then pour on a dashi broth to create a soup. I enjoyed all three methods, but I found the broth overpowered the the rich taste of the bass.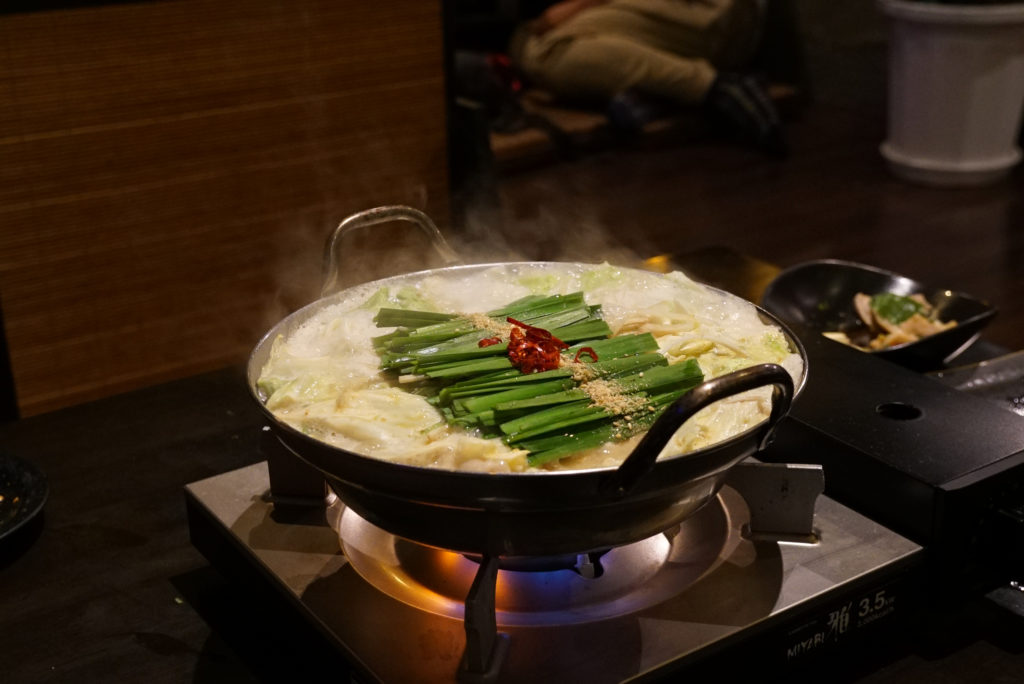 Motsunabe @ Motsunabe Kobayashi (Fukuoka)

The name Motsunabe approximately translates to "Guts Soup." Excited yet? I'm not much of an offal person myself, but this stew of garlic, soy sauce, chilis, chives and noodles really has an amazing flavor that makes you forget what you're eating (not that you were ever sure to begin with.) If you venture to its birthplace of Fukuoka, close your eyes and dig in.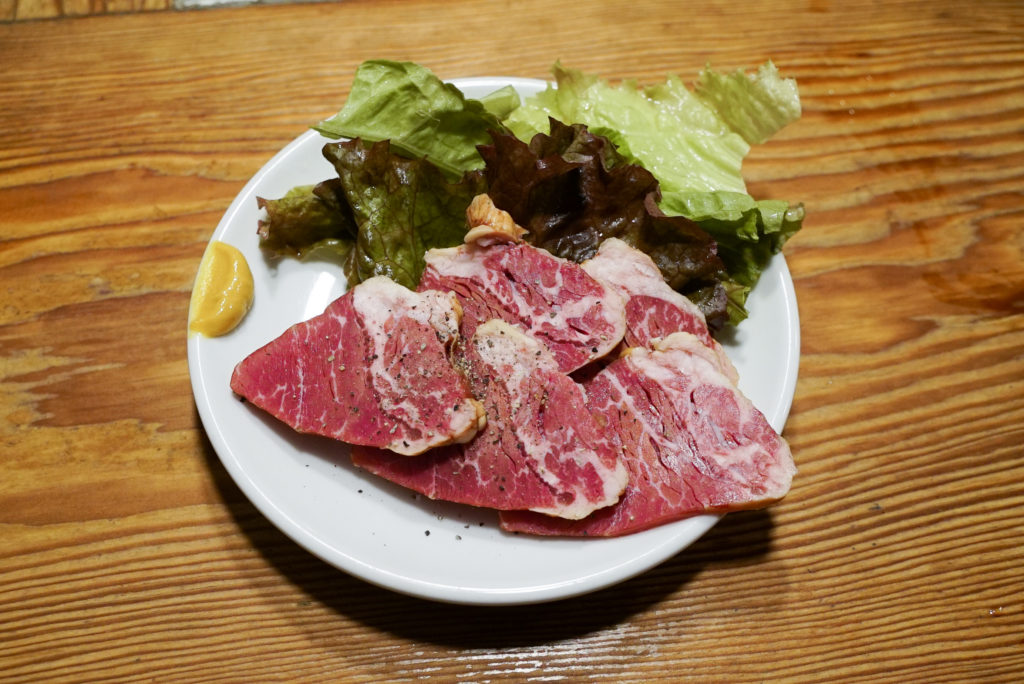 Wagyu Bacon @ Yakiniku Don Don (Kobe)
I think this one pretty much sells itself. The tenderness and beefy taste of wagyu with the incredible flavor of bacon. I actually tried this at a Japanese/Korean BBQ restaurant in Kobe so there may be better places, but if you see it on a menu don't even think about not ordering it.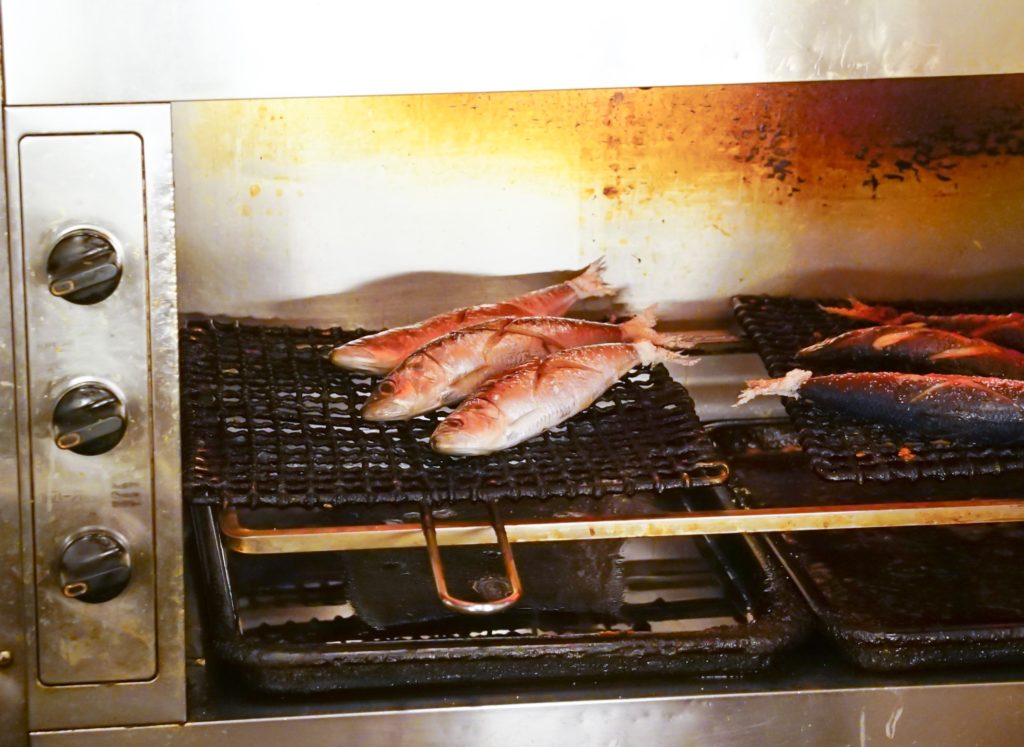 Grilled Whole Sardine @ Iwashigumi (Kanazawa)
I always thought of sardines as something you eat out of a can. But on this trip I learned the fresh ones they catch in Japan are one of the tastiest fish in the world. This restaurant in Kanazawa specializes in these oily fish and the giant grilled one from Hokkaido I tried was absolutely perfect. I recommend doing the entire Sardine omakase when you come here which includes 4 courses of sardine, along with some other fishy friends.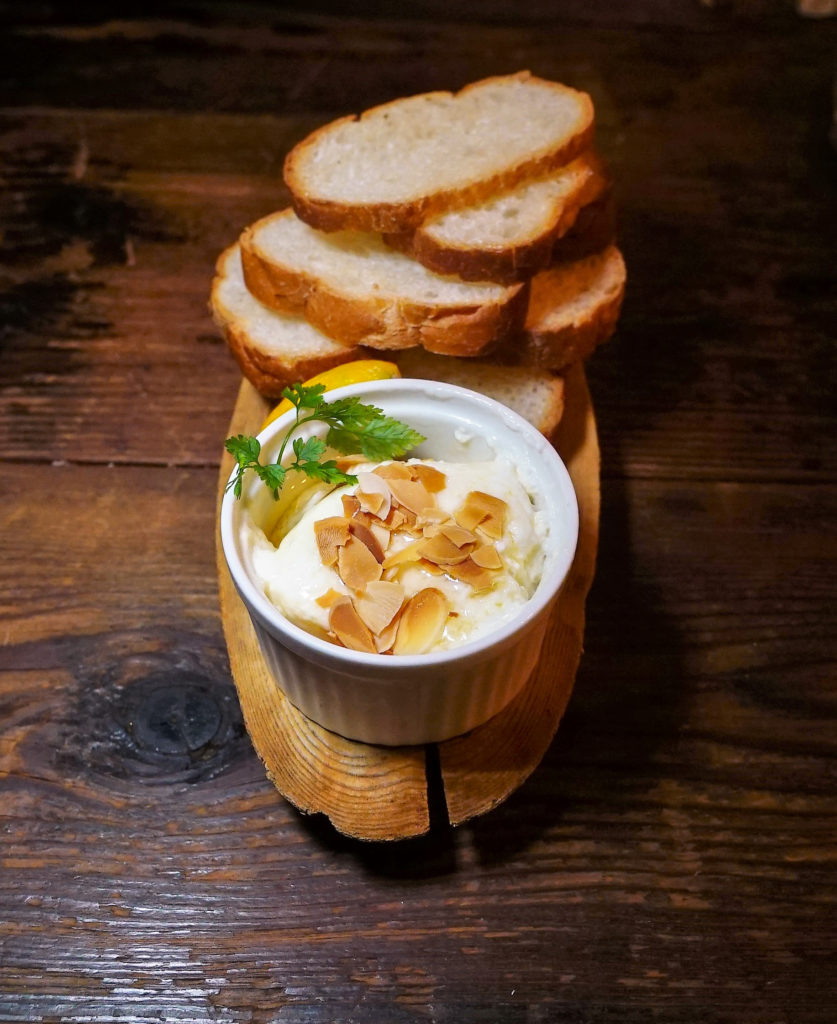 Cheese Tofu with Honey @ Tsubakido Baru (Tokyo)
Maybe it's because I hadn't eaten cheese in 3 weeks, but there was something incredible about this sweet silky spread. Baru is also worth a visit for its Japanese takes on Spanish tapas when you get tired of traditional cuisine.
Note: I have included Google Maps links to locations as searching the English names can make them difficult to find.