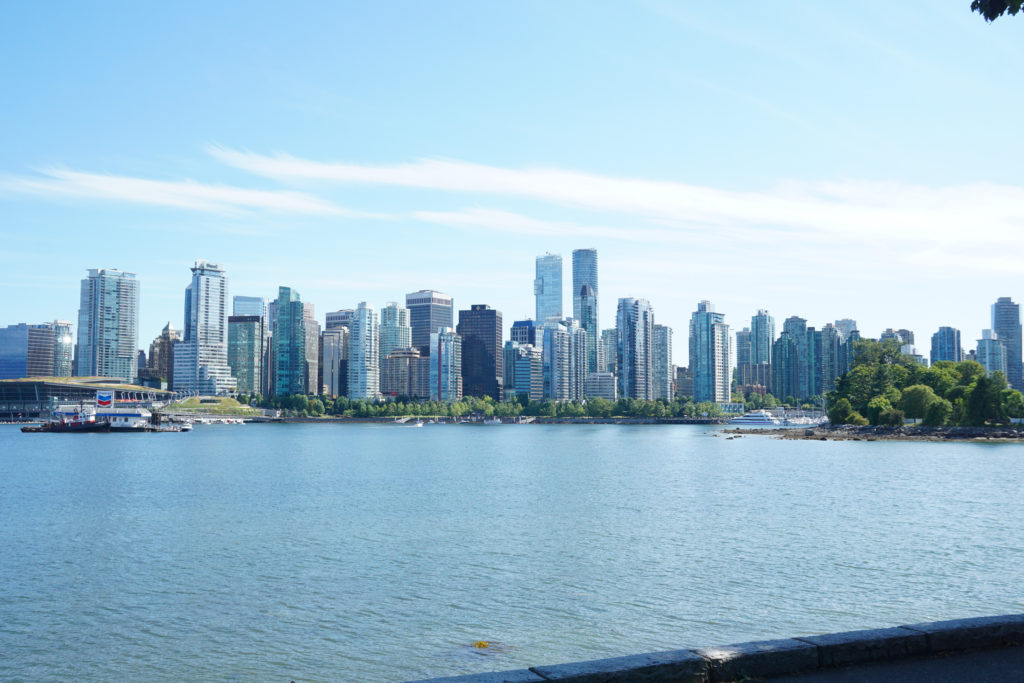 If you're planning a trip to Vancouver, you're likely either planning to take in the natural beauty of the surrounding mountains and sea or film a TV series. Food excursions are not high on too many lists.
To be fair there's really no quintessentially Vancouver food. Maybe salmon. But what they do have is a city filled with creative people and the largest Asian population in North America. Combine these two and you get a dining scene that's filled with authentic and fusion Asian, creative "Modern Canadian" cuisine and some excellent cocktail bars.
I recently spent a week here and I recommend all of the restaurants below if you have time. If not, they are organized by category in the order I would prioritize them.
Dining Out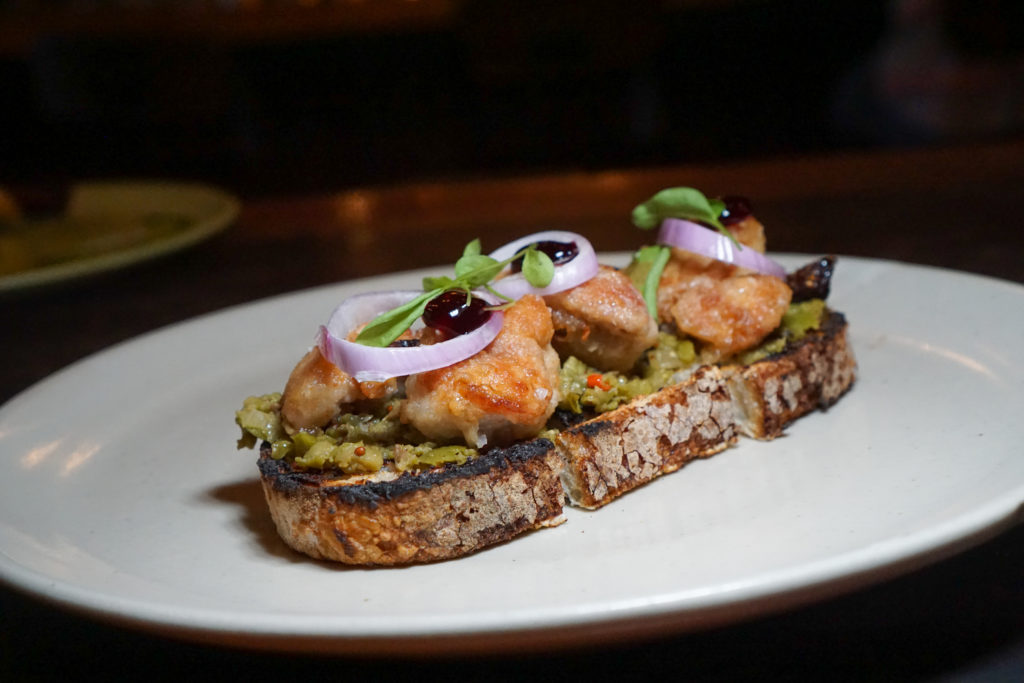 Wildebeest 120 West Hastings Street, Gastown
I did not expect Wildebeest to be my favorite restaurant of the trip coming in, but it fired on all cylinders. It's located in a great Gastown space with soaring ceilings and a rustic meets industrial aesthetic. The bar looks exactly like what I want mine to (once I have 20 foot ceilings and a lot more friends) and they serve some awesome cocktails including an entire menu of Old Fashions. Then there's the food. The cooking is just the right amount of adventurous with options like Smoked Boar Belly and Horse Tartare along with more classic dishes like Duck Paparadelle and Braised Lamb Leg. The execution is perfect – one of the few meals where every dish was a hit. There's also a wine bar in the basement. It really is a place you can keep coming back to and have a different great experience each time. Don't miss it.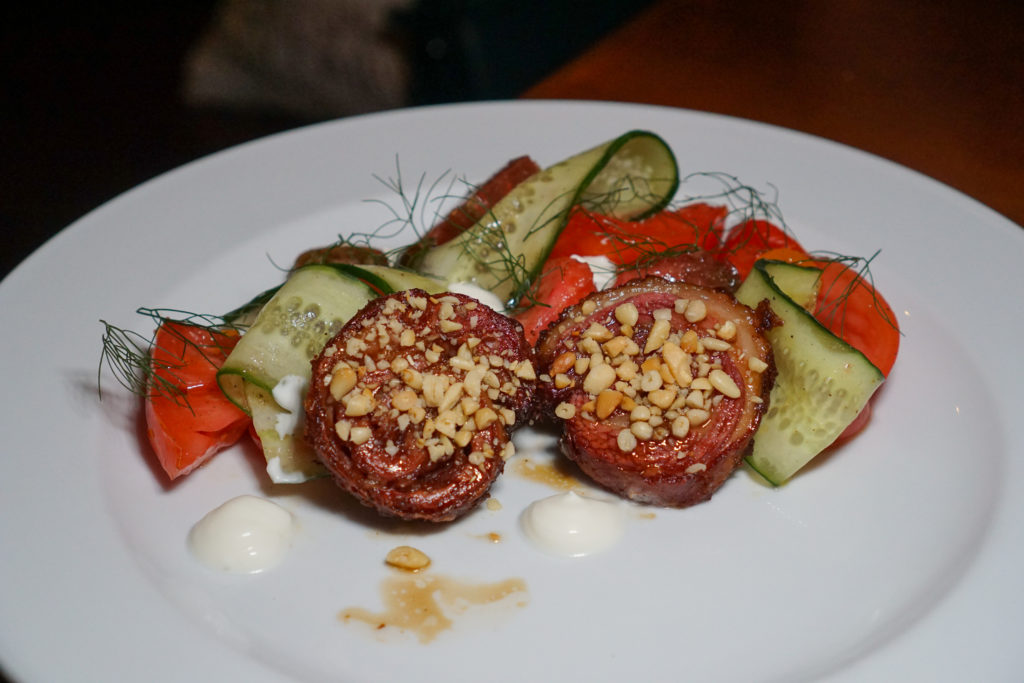 Bistro Wagon Rouge 1869 Powell Street, East Van

An even more under-the-radar provided my next favorite meal. Bistro Wagon Rouge is located in the less tourist frequented up-and-coming East side of downtown. The area doesn't have the visual appeal of Gastown to the west, filled with railyards and the occasional abandoned building. But it is home to some cool breweries and cocktail bars that make it worth spending an evening here. Whatever you do make sure you dine at Bistro Wagon Rouge for some showstopping French-Candian fusion. Dishes like Escargot Croquettes, Foie Gras Parfaits and Octopus & Chickpeas all impressed. But it was the Lamb Belly Confit that really struck me. The slightly gamey lamb with the crispy smokey taste of pork belly was my favorite dish of the trip and perhaps the year. It was a special that night, but Chef Rhys Amber could probably build a cult following around it alone.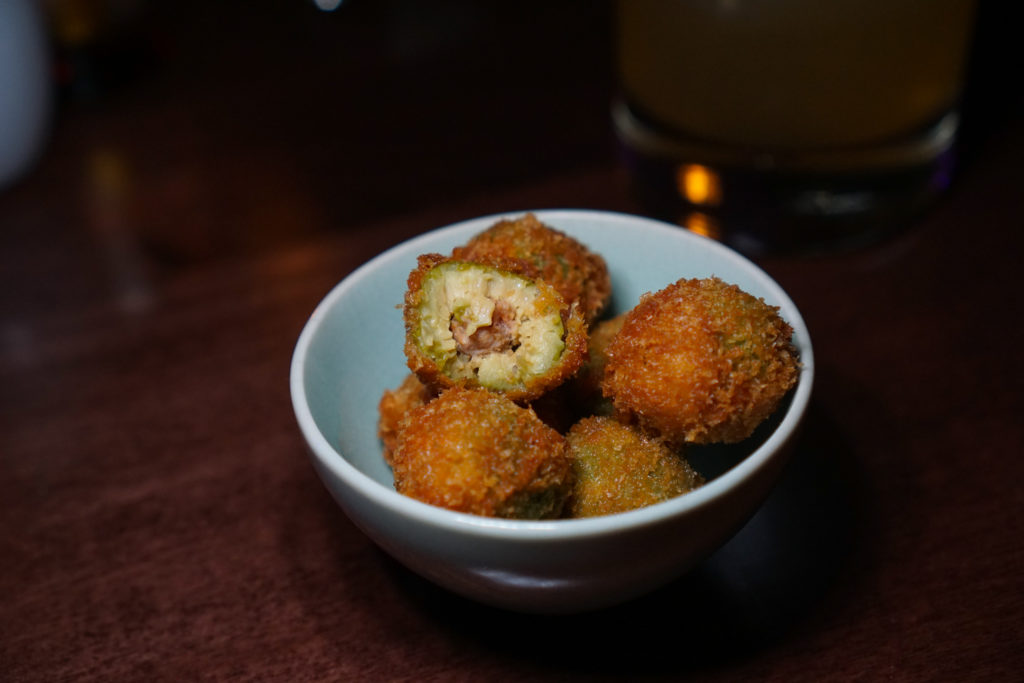 Kissa Tanto 263 E Pender Street, Chinatown
I came to Kissa Tanto at 10pm on a Tuesday (only time available) with high hopes after it was named the Best New Restaurant in Canada last year. The Asian influenced Italian/American menu looked spectacular on paper and I wanted to order all of it. But somehow the Sausage Stuffed Fried Olives snack ended up being the only thing that blew me away. Maybe it was the late reservations time, but both the Octopus Salad and Tuna with Potato had their proteins overpowered by the veg. Still it is a very good restaurant in a really cool Old Shanghai space that's worth a visit if not the hype it has received.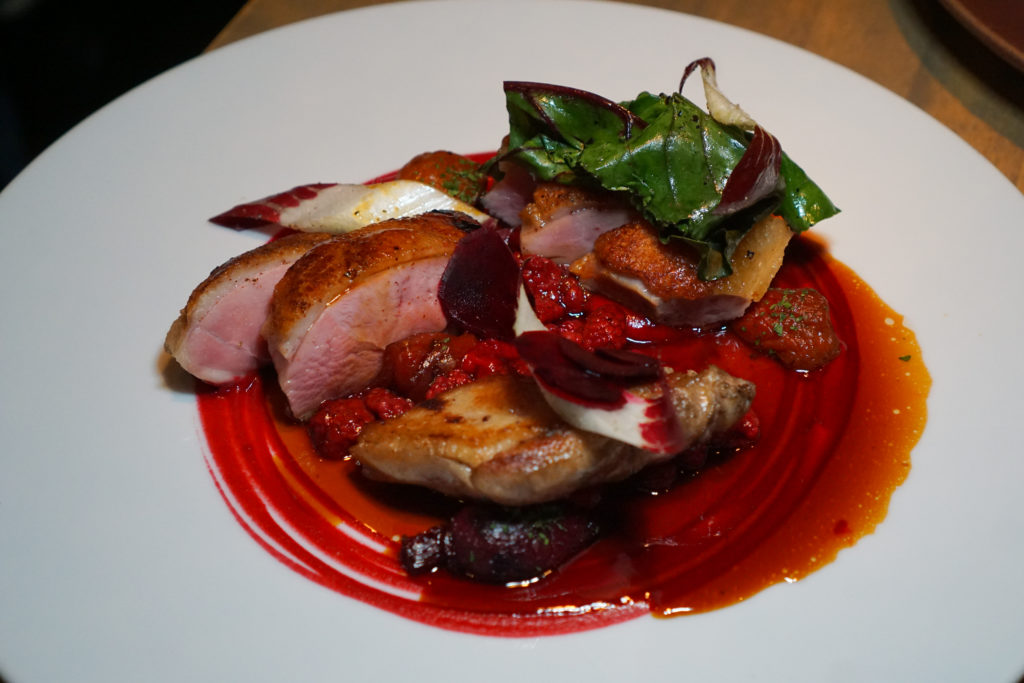 L'Abbatoir 217 Carrall Street, Gastown
L'Abbatoir totes itself as Pacific Northwest fare with a French touch and craft cocktails. The latter are among the best in Vancouver and certainly make this worth a visit. The bi-level industrial rustic space is great too and it's central Gastown location can't be beat for prepping for a night out. While the cocktails are the star, the food is quite good if a little on the pricey side. The Chamomile Foie Gras Terrine was excellent and the Duck Breast with Berries and Lamb Loin & Belly were both enjoyable.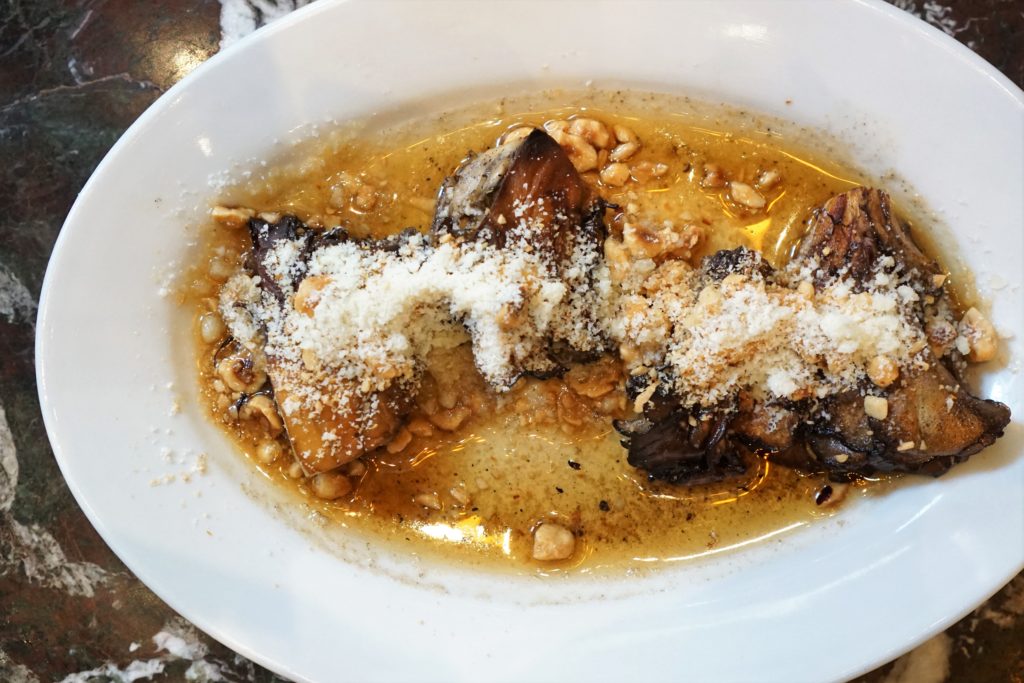 Nightingale 107 W. Hastings Street, Downtown
There aren't a lot of reasons to go to Downtown Vancouver other than a stroll along the waterfront. A meal at Nightingale may be the next best one. It looks formal upon entering with soaring ceilings and a 1920s lobby decor but it's actually a fairly casual spot. Pizzas make up a big part of the menu, but you don't want to miss the other Mediterennan fare or small plates like the Fried Chicken, Ocotpus with Chickpeas and Roasted maitake mushroom, pecorino, brown butter, hazelnut.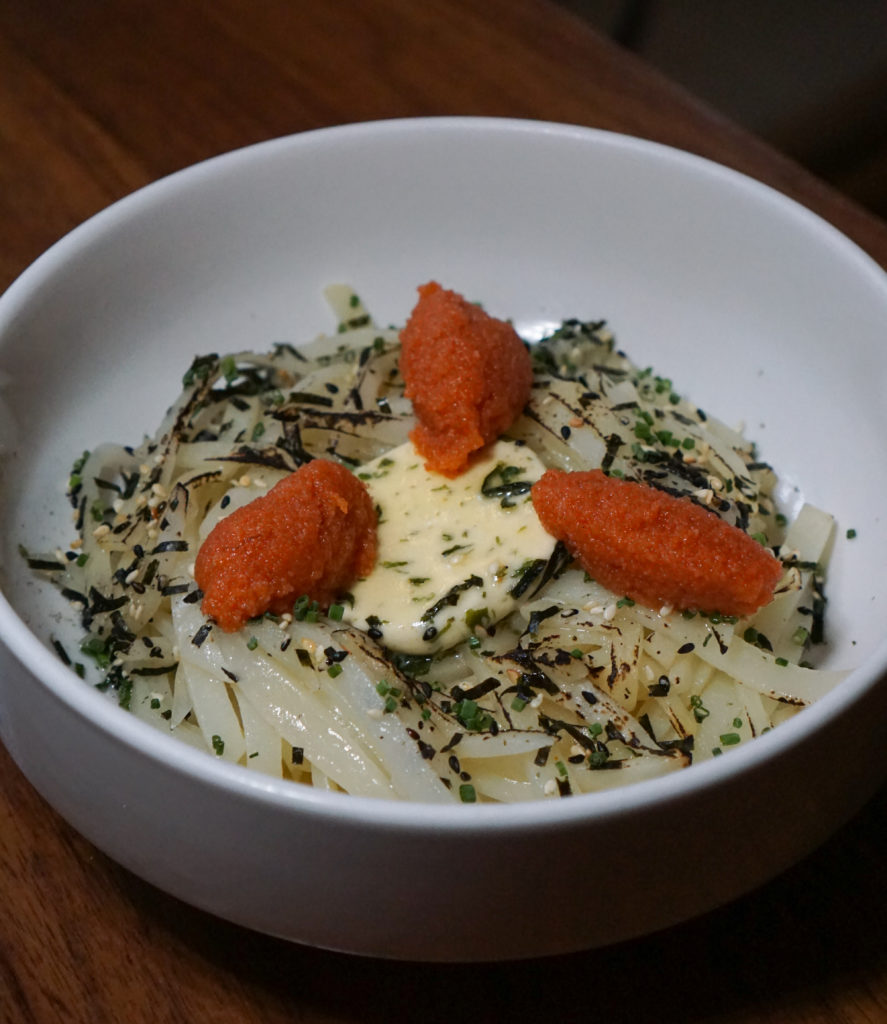 Pidgin 350 Carrall Street, Gastown
The menu at Pidgin reminds me of Kissa Tanto in some ways, although with significantly less buzz. It's another Asian Accented modern spot that looks spectacular on paper but doesn't quite deliver on many of its offerings. The Potato "Udon" with spicy roe was a showstopper. Beef tataki with Chili Ponzu and Burrta in Chickpea Miso were also quite good while the rest underwhelmed. It's a good meal if you come in with tempered expectations given how incredible everything sounds.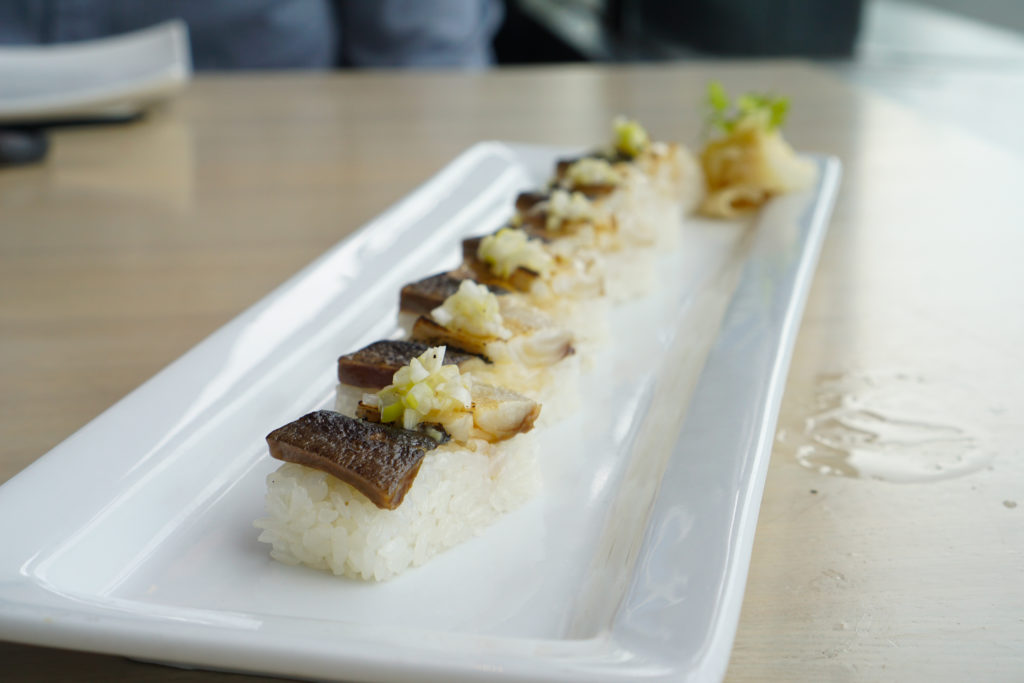 Miku 200 Granville Street, Downtown

I ranked Miku last of my recommended restaurants not because it isn't a great place to enjoy sushi. It is. In fact their Aburis (seared meats) are visit worthy alone. The sushi is very good too. It's just nothing particularly special or Vancouvery. And you're paying a premium for it's waterfront location that you may or may not be thrilled to do. If you have great sushi where you live, it's best to stop in for a drink and some apps & aburi the water rather than a full on meal.
Casual Asian Eats
With the largest Asian population outside of Asia, no trip to Vancouver is complete without some authentic Far East Eats. Richmond (by the airport)  is known as their Chinatown (complete with night market) but I didn't have time to swing over on this trip. These are some more centrally located spots for those short on time: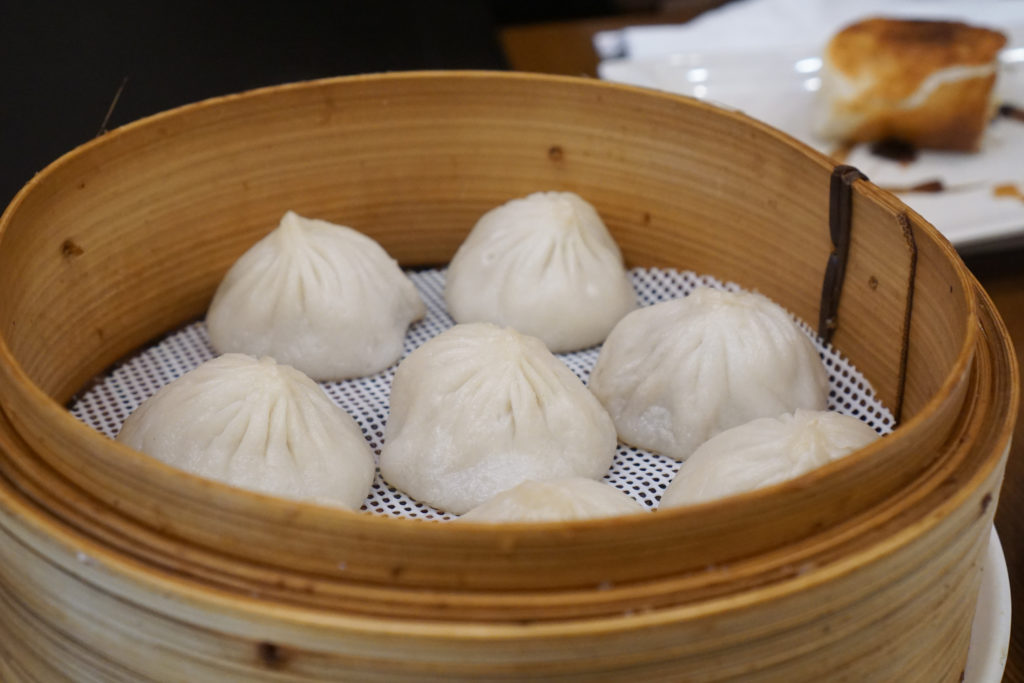 Peaceful 532 W. Broadway, Kitsilano (multiple locations)

Don't let the fact that Guy Fieri was here scare you (or that his visit plays on loop on the TV). This "Northern Chinese Comfort Food" spot is legit. Unfortunately I hit is up as part of a crawl so I couldn't delve too deep into the menu. But what I tried were absolute musts. The beef roll – which is basically a flakey scallion pancake wrapped around beef – is delicious. And the XLBs had some of the best broth I've come across, even if the skins were a little thicker than I hoped. Their filling in a Long's skin is my perfect soup dump.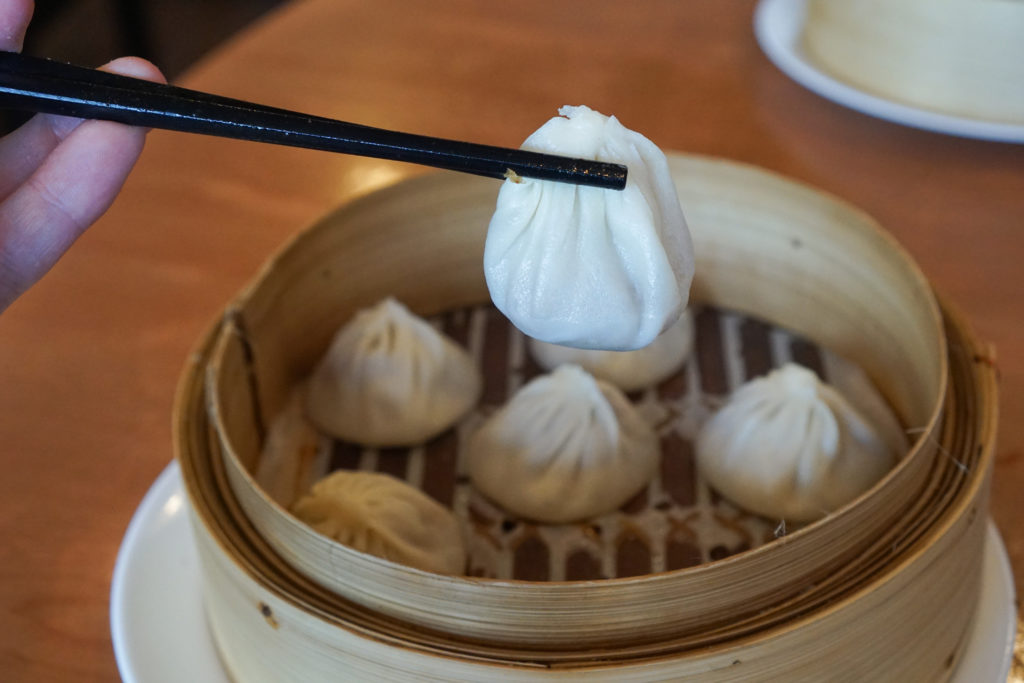 Long's Noodle House 4853 Main Street, Riley Park
When I was researching food in Vancouver, this place was touted as the best soup dumplings in not just the city, but the entire Pacific Northwest. So clearly there was no doubt I would make my way to this somewhat out of the way spot (on the plus side nearby QE Park offers some pretty fantastic views). When it came to the XLBs, the skin was perfection: a thin veil that to encompass the the soup inside with little chewing effort required. The pork broth itself was solid but definitely on the more subtle side. The Dan Dan Noodles were covered in an excellent pile of pork. The beef roll was tasty but the roll itself could have been flakier like the one at Peaceful.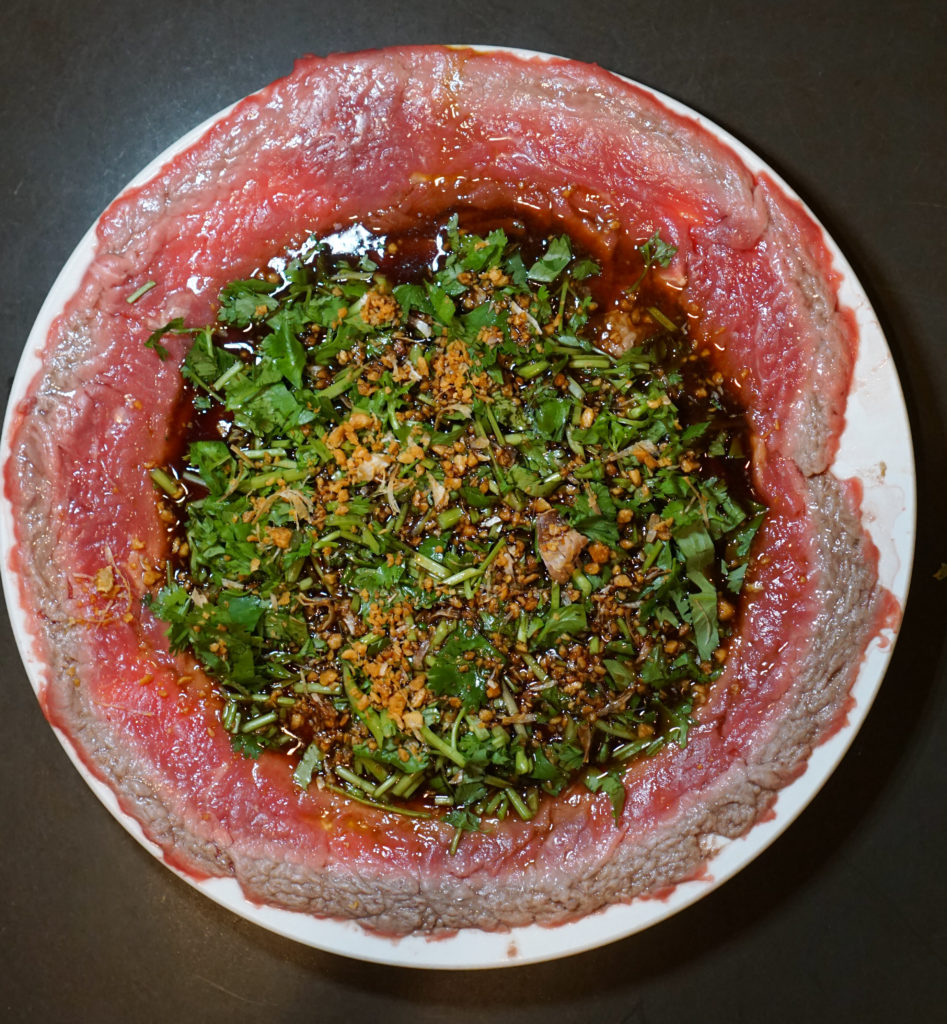 Phonm Penh 244 E Georgia Street, Chinatown
Cambodian restaurants are few and far between so when you hear there's a good one, you gotta go. The menu is actually about half Vietnamese as well, not that I'm complaining. This spot draws consistently long waits primarily for two famous dishes: The Marinated Butter Beef and the Cambodian Chicken Wings. Both are worth trying for their ingenuity, even if neither left me blown away. The butter beef is served carpaccio style and covered in garlic, scallion, cilantro and fish sauce. The thinly sliced beef is delicious, but I found myself trying to scrape off some sauce (and I love fish sauce). The lemon peppery chicken wings definitely have an addictive quality to them though they're a touch on the salty side.
Sweets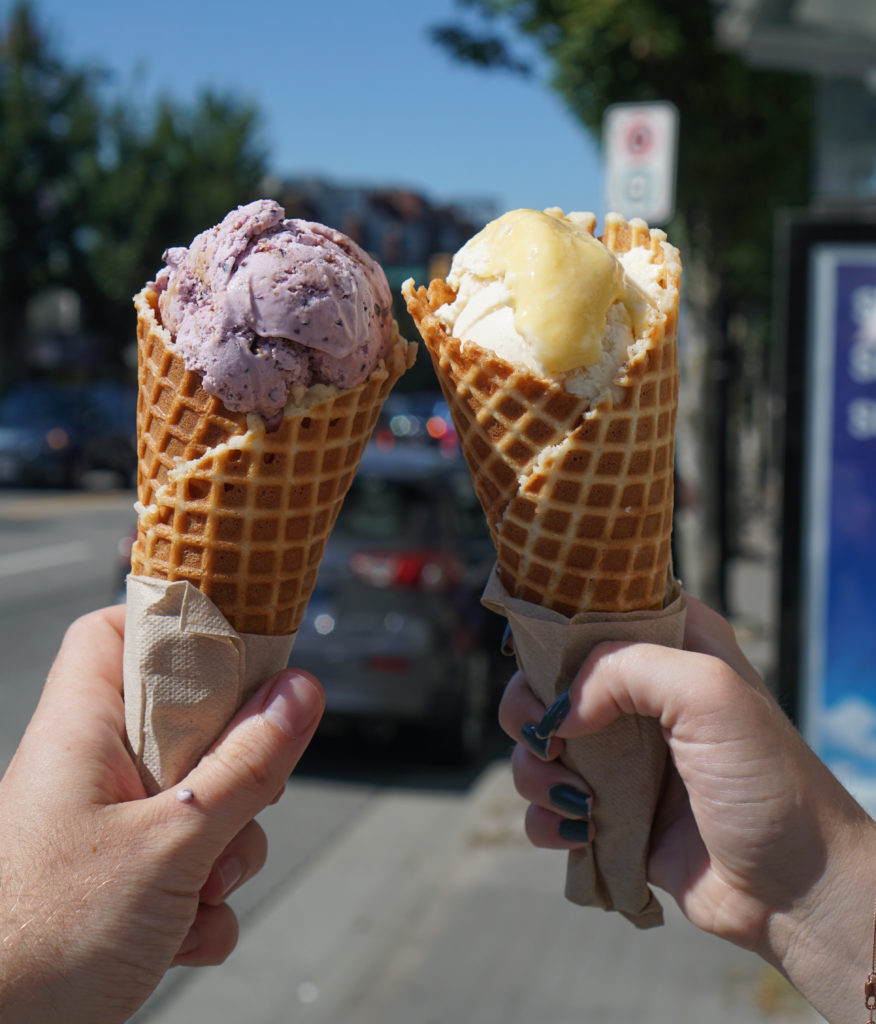 Rain or Shine 1926 W 4th Ave #102
These guys make some amazing ice cream in cool flavors like London Fog (earl grey and vanilla), Honey Lavender, and a monthly beer collaboration. And on Tuesdays you can grab a sundae inside a Taco Cone!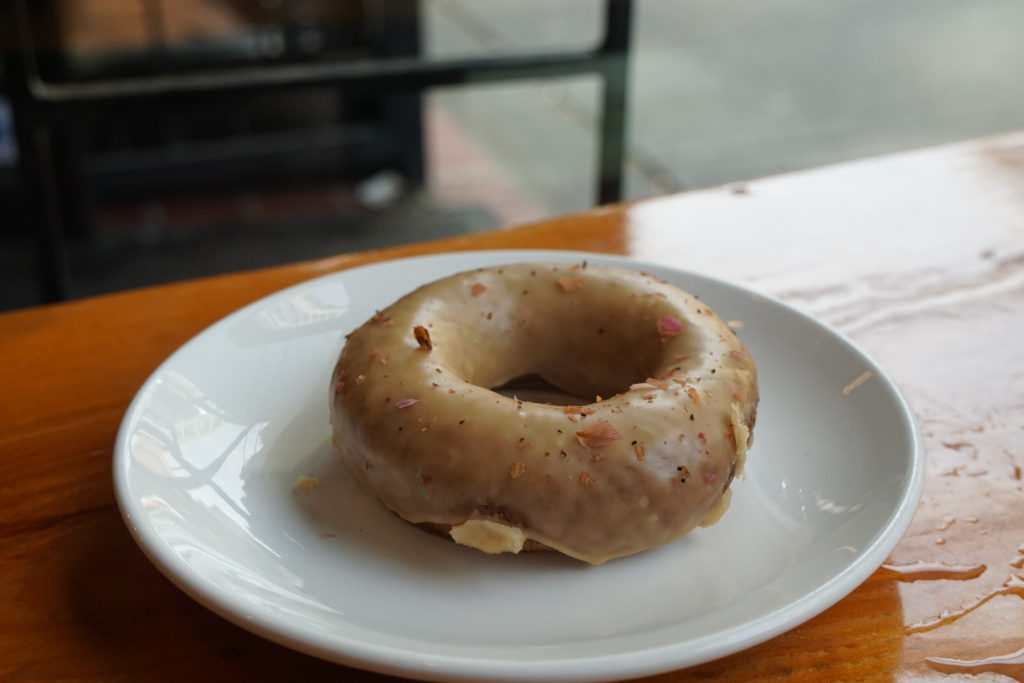 Cartem's Donuterie Multiple Locations
Cartem's does a small but solid array of doughnuts in interesting flavors. The Earl Grey (above) is on numerous lists as the best doughnut in Vancouver. I'm not the world's biggest Earl Grey fan so I liked without loving it, but I have to say the cakey texture is perfect. Other flavors include Smoked Maple Walnut ('cuz Canada), Honey Parmesan and a London Fog whipped cream infused Earl Grey glaze doughnut. Can you tell they really love their British teas on sweets here
Lucky's Doughnuts Multiple Locations 
Lucky's is located inside 49th Parallel Coffee Shops (a nod to the Canadian-US border) and the specialties here are the Sour Doughnuts and Old Fashioneds glazed.  Unfortunately they were out of the sour on my visit (which my local friend swears is the city's best) but I did chow down on a very tasty Vanilla glazed Old Fashioned.
Cocktails
L'Abbotoir 217 Carrall Street, Gastown
Odd Society 1725 Powell Street, East Van
Diamond 6 Powell Street, Gastown
Coffee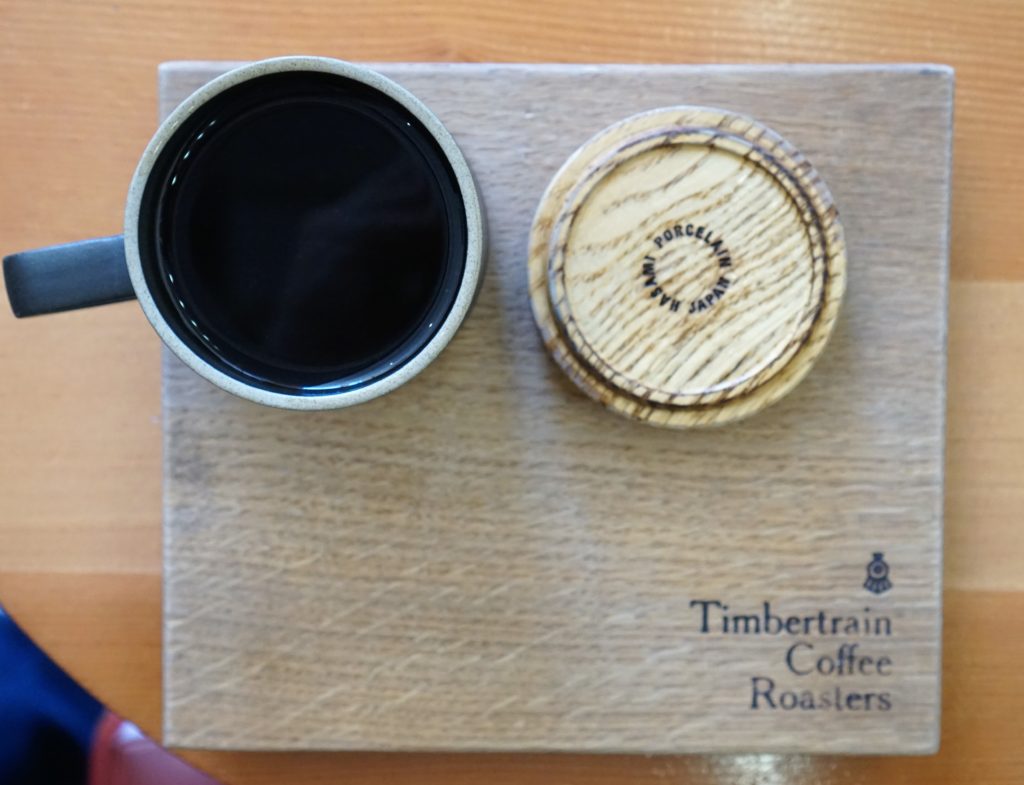 Timbertrain Coffee Roasters  311 W Cordova St, Gastown
Matchstick Coffee Multiple Locations
Revolver 325 Cambie Street, Gastown