Most people love tasting menus. Everyone loves bacon. So how did it take a bacon tasting menu so long to materialize? The world may never know.
The good news is the wait is over thanks to newly opened Belly in Williamsburg. In case you're one of those people who thinks there is such a thing as too much bacon (you're wrong), you should know that this is actually a carefully crafted menu of Korean style dishes incorporating delicious hunks of a pig's belly. Not only was nearly every course a big hit, I actually left feeling less disgusting than if I had eaten three slices of greasy pan fried bacon.
Best of all at $45 this 9-course tasting menu is a steal. And for the reasonable sum of $35 you can add a drink pairing to each course. Whether you're a bacon, pork belly or just Korean food fan you have no excuse for missing out on this place. You can even sing its praises afterwards in the basement karaoke lounge.
Here's a look at the tasting menu: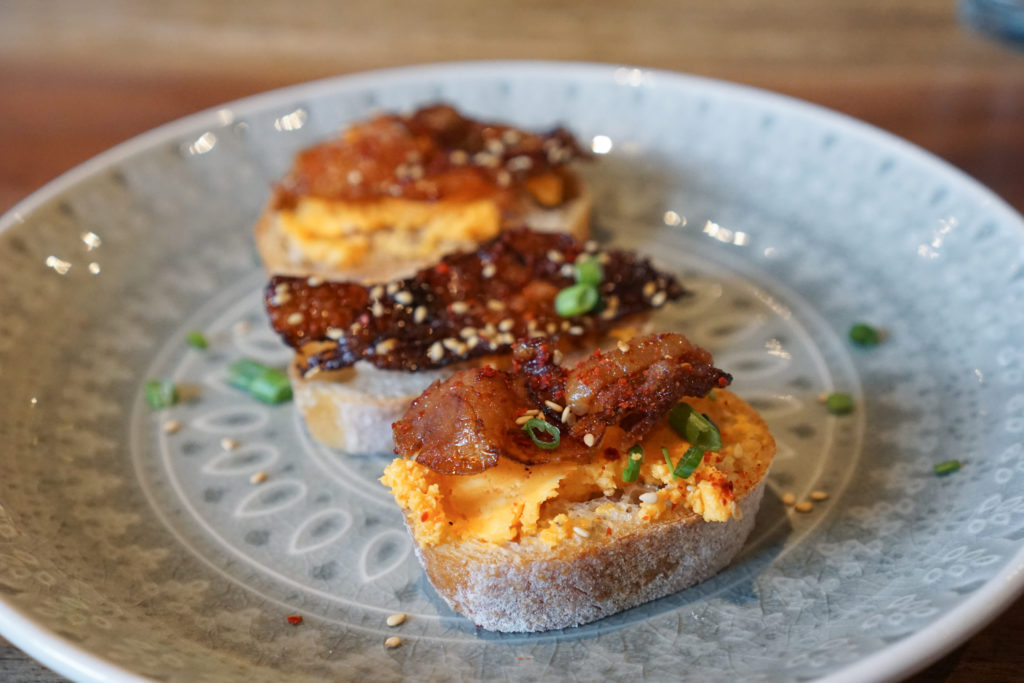 Bacon on Bread with Kimchi Butter If I had my own supply of this kimchi butter I would never eat regular butter again. Spread of the Gods.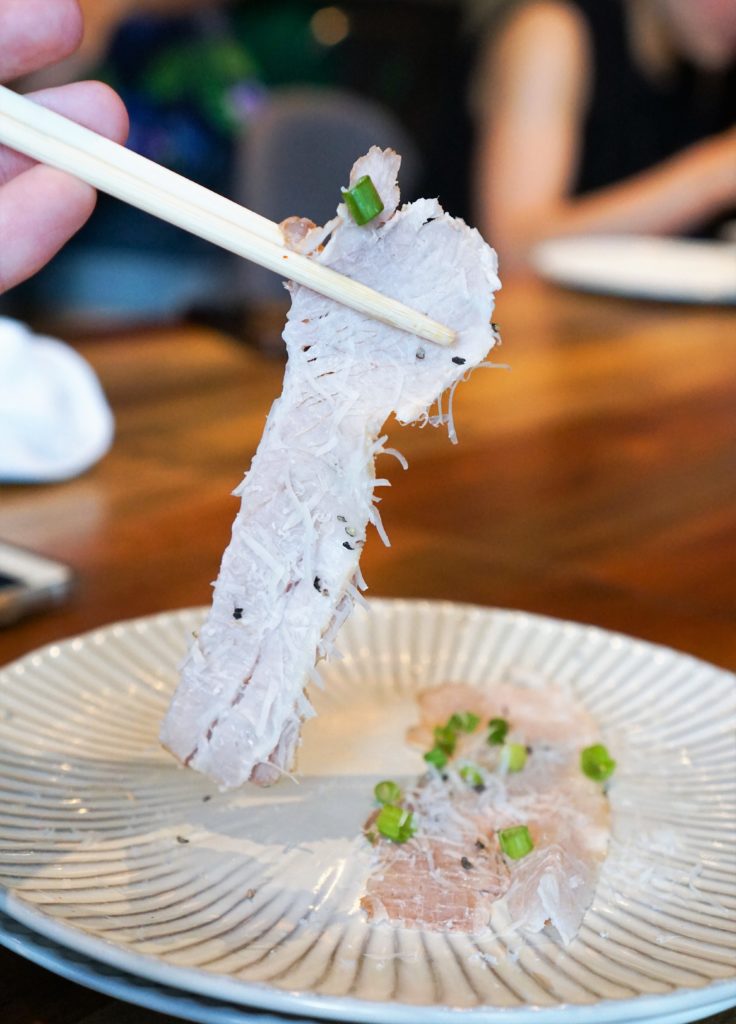 Cooked Bacon Carpaccio Usually I'm not into bacon this isn't crispy, but this lighter version hit the spot.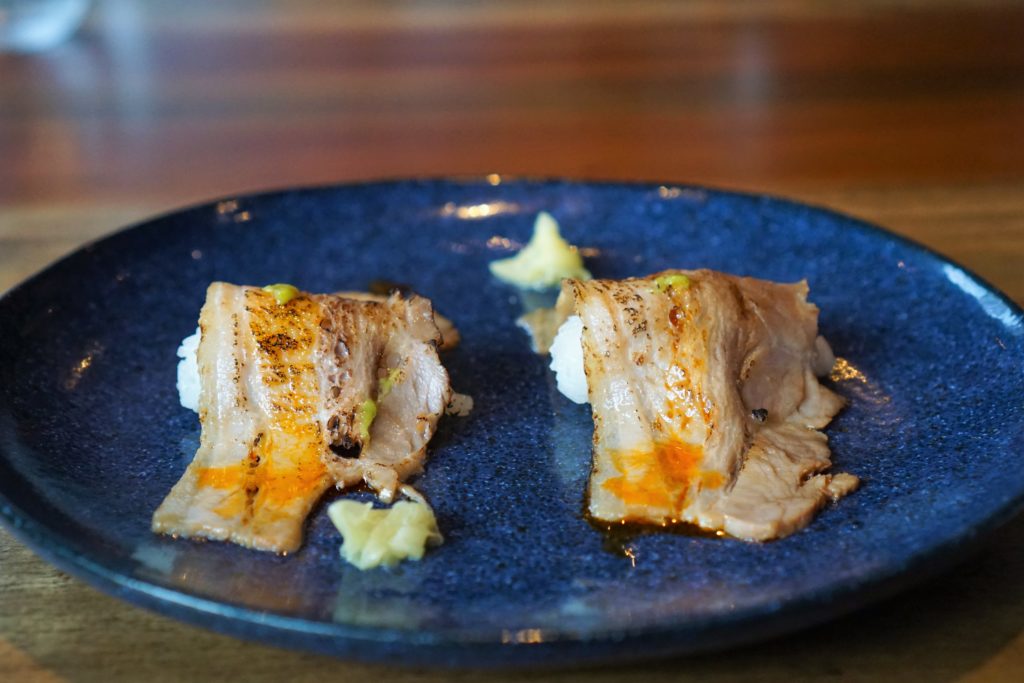 Torched Bacon Sushi I want this on all omakase menus going forward.
Grilled Korean Bacon with Miso Walnut Sauce and Chive Kimchi While it wasn't my favorite course of the night but it's probably prudent to eat some vegetables from time to time.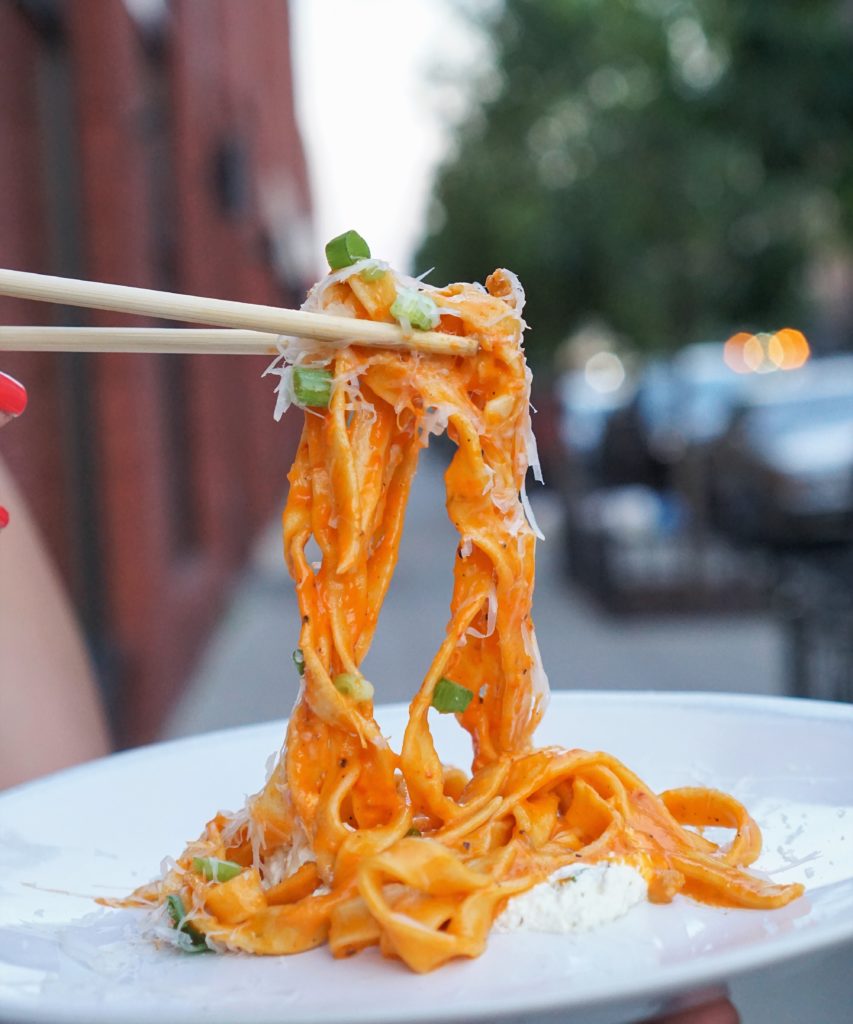 Pasta a la Belly w/ Housemade Sausage and Signature Creamy Kimchi Sauce Why not have a pasta course? The creamy kimchi sauce needs to be on more noodles.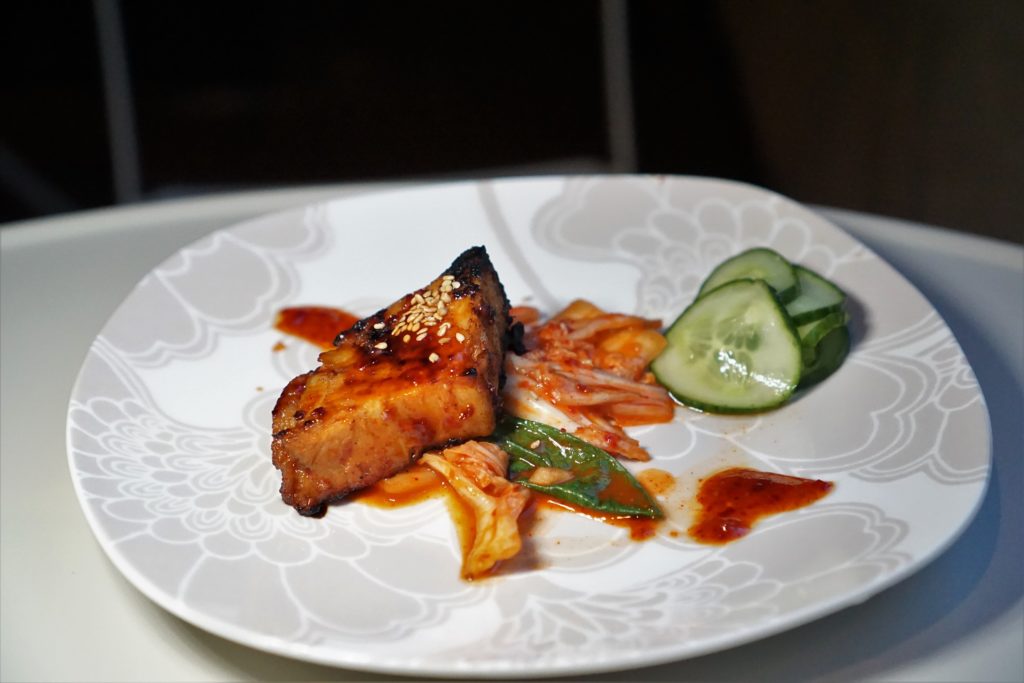 Chef's Daily Bacon Steak? w/ Demi-Glaze Sauce and House Cured Pickles The classiest bite of the night, this felt like the entree. The pickles and kimchi are the perfect spicy sour compliment to the fatty pork.
Bacon Schnitzel Somehow this was my first time trying fried bacon. I liked it but as a purist I prefer it unbreaded.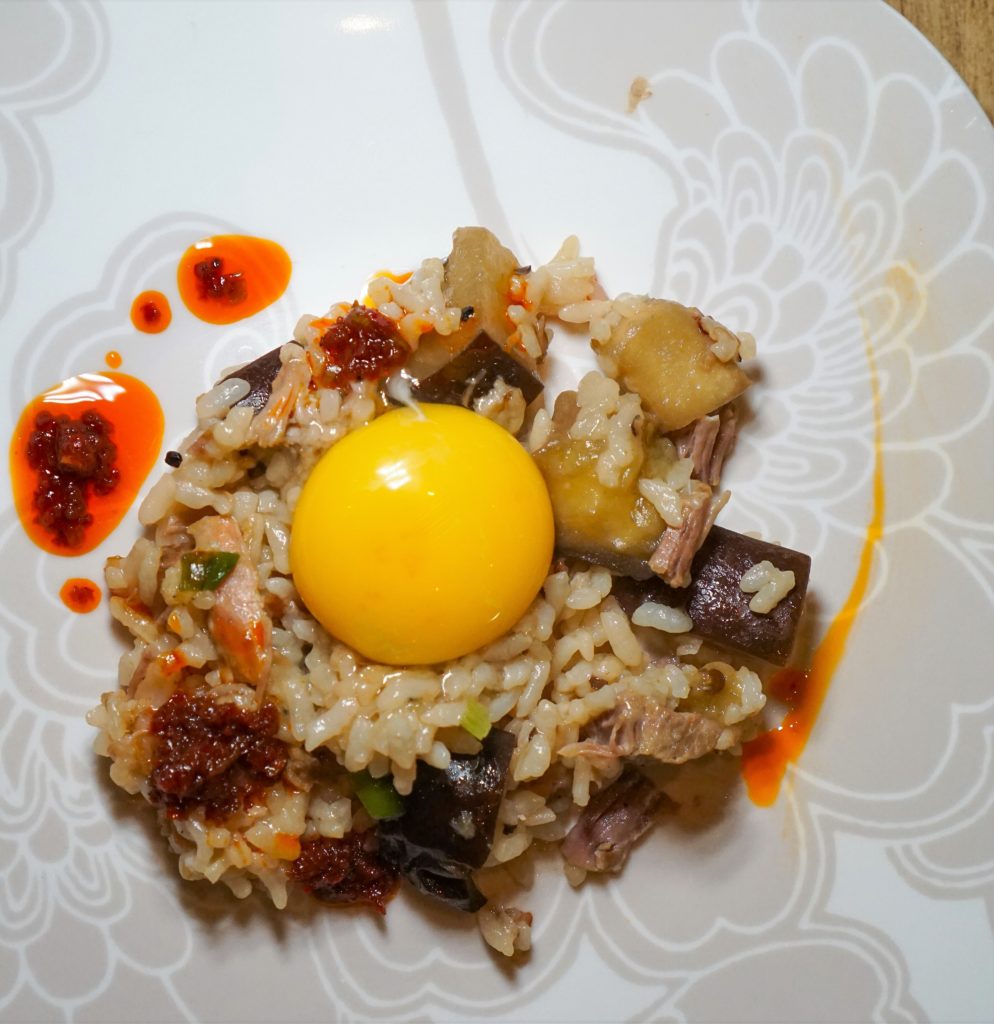 Bacon Eggplant Steamed Rice w/ Egg Yolk and Housemade Soy Sauce Unfortunately I couldn't eat the yolk part but otherwise it was pretty tasty.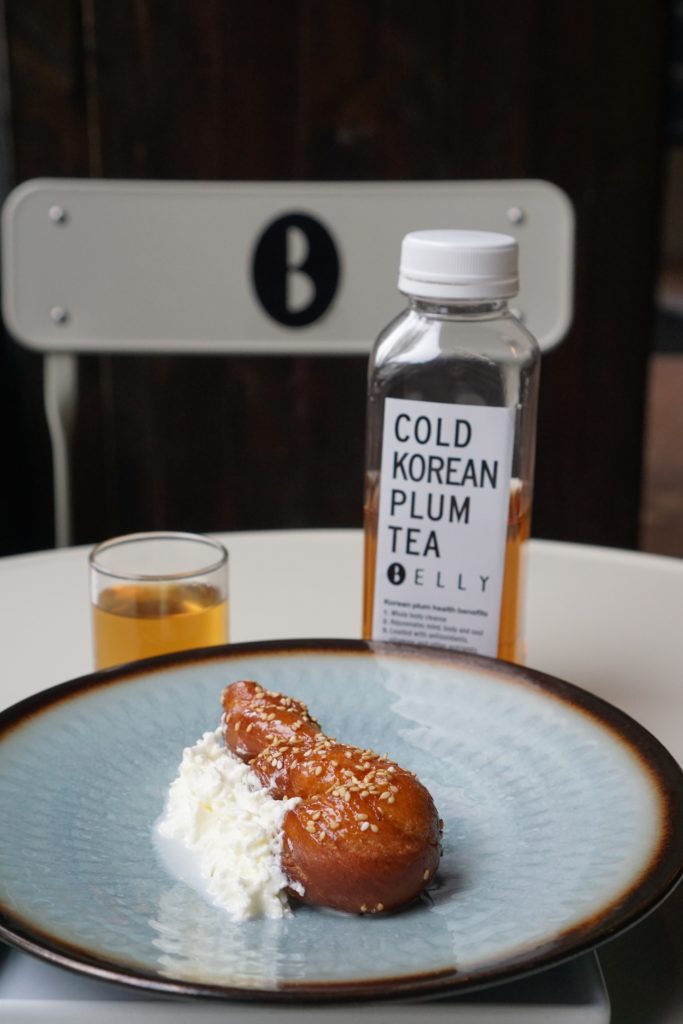 Hurricane Doughnut with Smokey Whipped Cream and Korean Plum Tea The best meals end with doughnuts. This Korean style twisted variety is almost more savory than sweet, and gives you that last hint of smokiness to round out a meal of pork.
Belly
219 Grand Street
Brooklyn, NY