Why Come Here? Delicious cracker-thin pizzas in a space suitable for a date or business meal
Pizza is generally a casual food. There's a slice joint on nearly every block that does great business despite looking like a giant metal box. No one minds because it's pizza. Even most of the "upscale" pizza places are little more than a dimly lit dining room with brick walls (seriously what's up with all the brick?) But leave it to Danny Meyer to make eating pizza fancy. And because it's Danny, and it's pizza, and it's opulent, you know that it's going to be packed every night. And so it is.
Entering Marta is a bit of an awkward experience. It's within the Martha Washington Hotel, but I assumed it had a separate entrance and walked right past the entry to the hotel. Nope. You enter the hotel lobby and Marta is basically 90% of it. If I were a guest, I could easily think I was checking in to spend the night in a restaurant (Note to self: find out if this is possible). But once you get past that, Marta is a soaring, pretty space perfect for the pretty people who dine there.
If you need to be comforted after the entrance, fortunately the pizza will do the trick. The menu is split into red and white pies with a heavy focus on mushroom and veggie toppers. The crusts are cracker thin and crispy, which make putting down a whole pie a little too easy. Yes, don't make the mistake of trying to share here.
I've tried four of the pies on two visits. The stracciatella was the standout but the others have all been good. This is the order I would rank them in.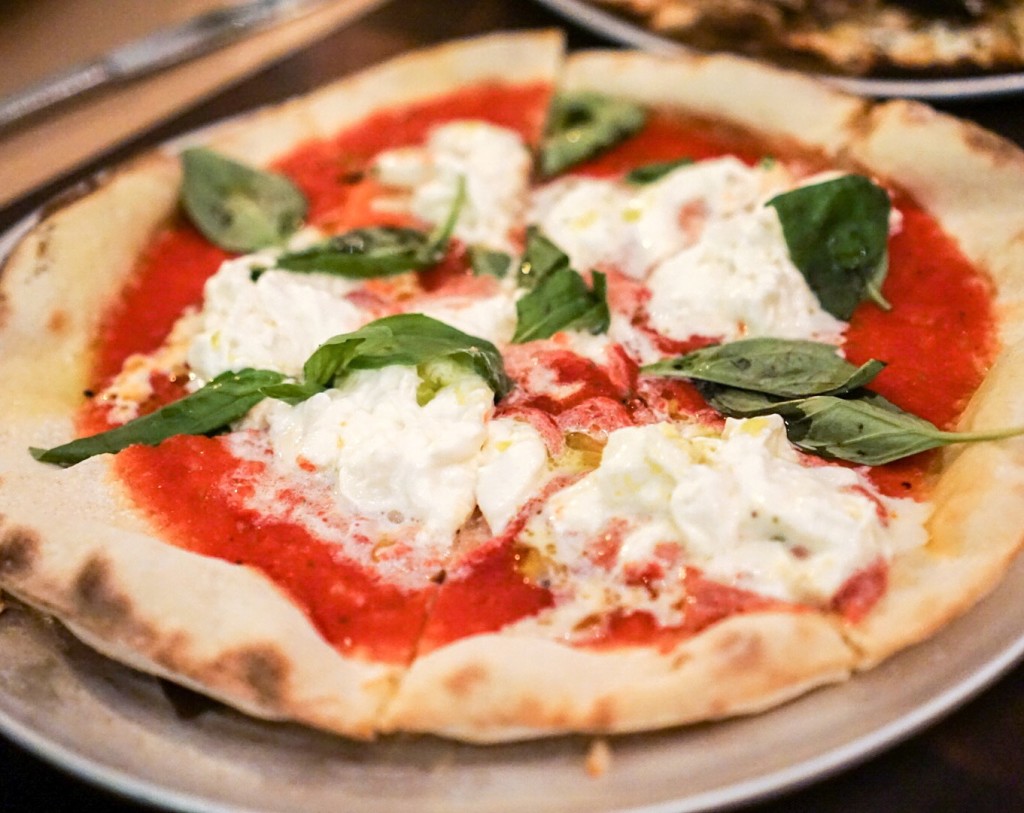 Stracciatella

 Basically a margherita pizza except stracciatella replaces the mozzarella and they add it after cooking. This makes it creamier -more like fresh burrata – and is totally unique. A must try.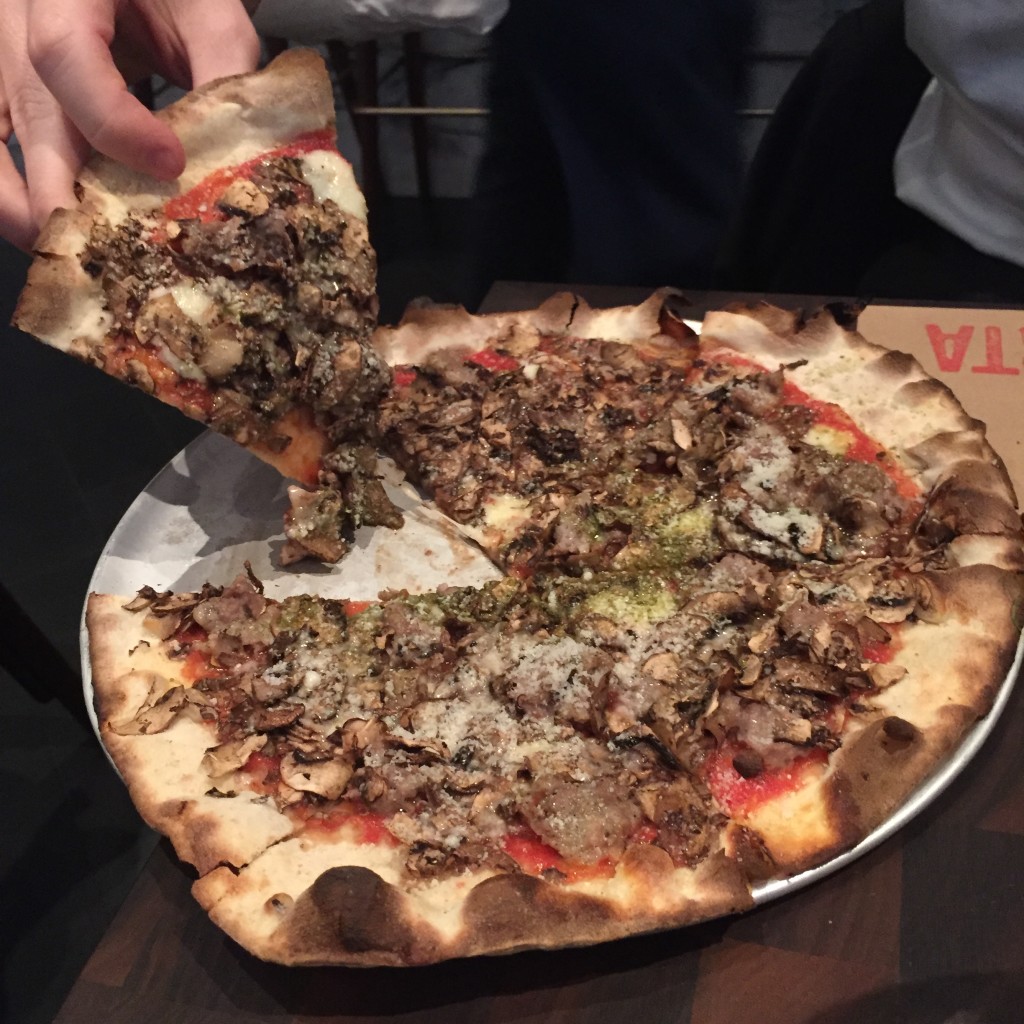 Salsiccia
Marta is generous with its mix of spicy pork sausage and crimini mushrooms that dominate this pie. It edges the competition because of the meat and when it doubt, I prefer tomato sauce of my 'za.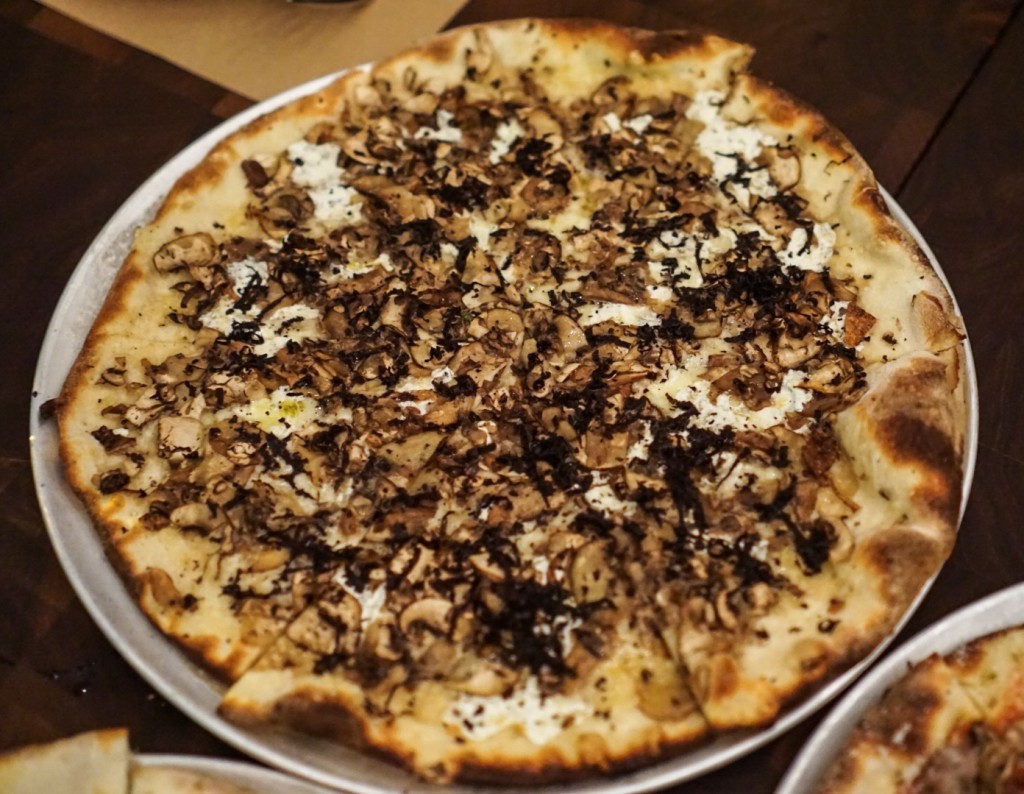 Tartufata
Truffles and creminis on a white pie. Almost more like a mushroom flatbread than a pizza as the only other ingredients are cheese. Nothing wrong with that though.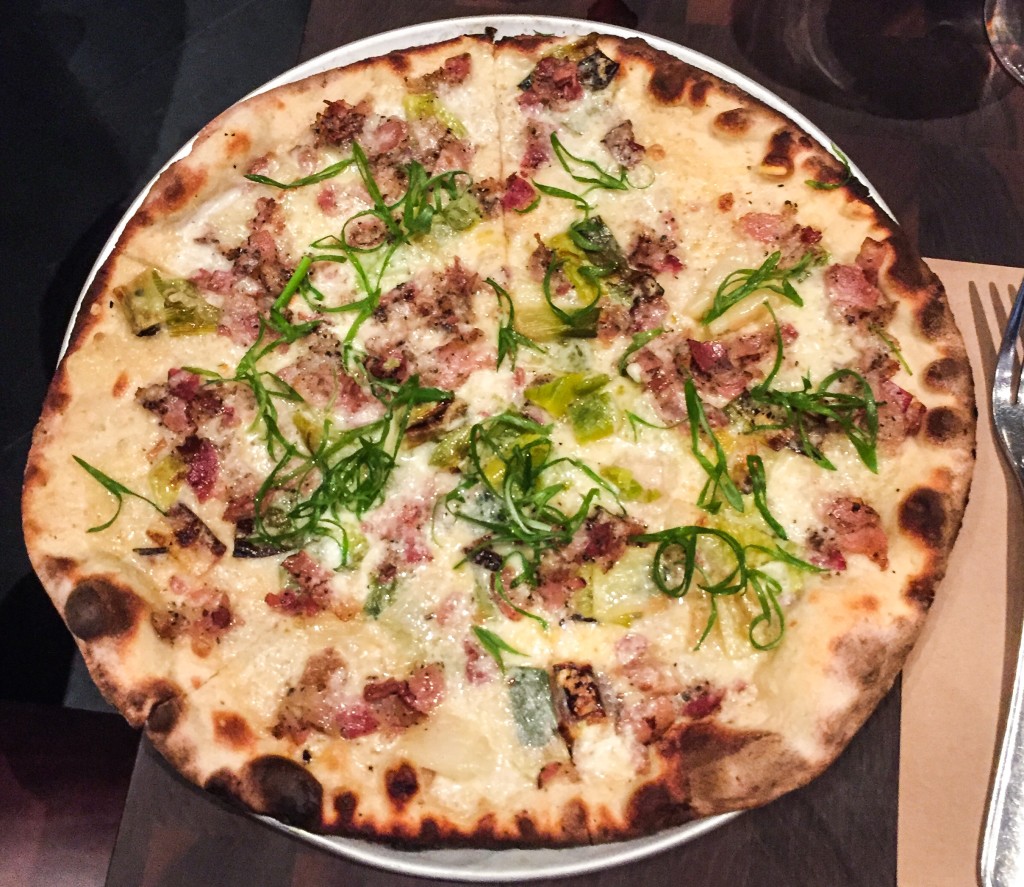 Porri e Pancetta

 Between the leeks, bacon and fontina there's a lot of flavor, but also a lot of salt.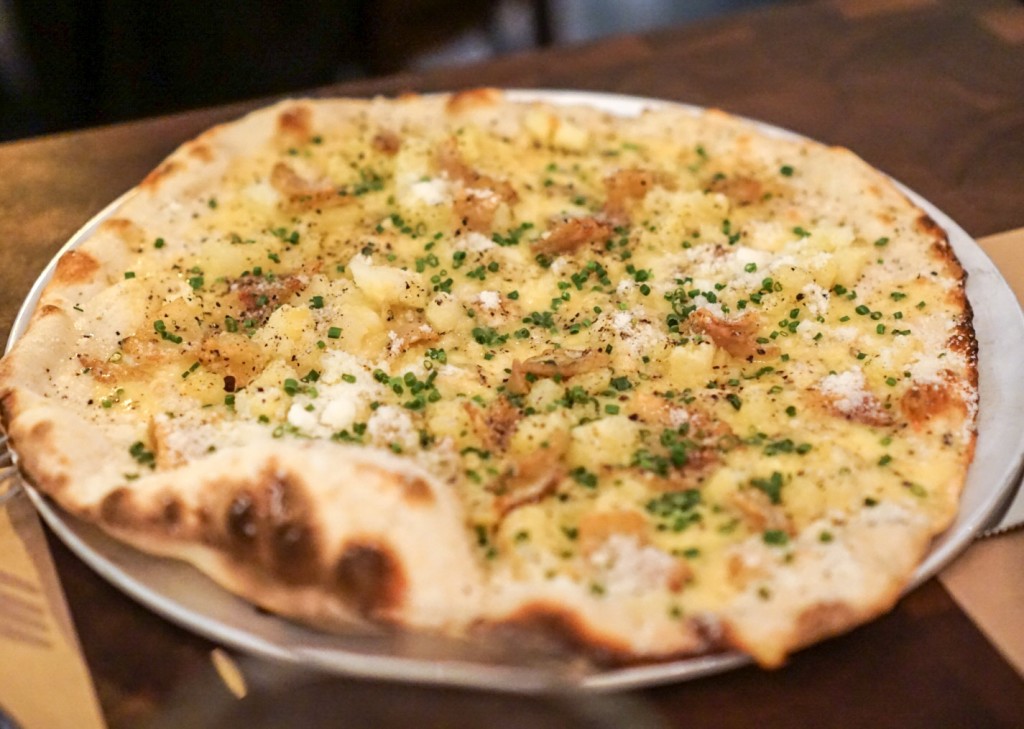 Patate all Carbonera (Not Tried) Carb lovers (is that a thing?) rejoice! Marta's signature pie is topped with potatoes, pepper and eggs. I was unable to try it due to an egg allergy but it got mixed reviews from my tablemates who weren't sure how they felt about the use of potato.
The desserts – despite having fantastic descriptions – were actually underwhelming.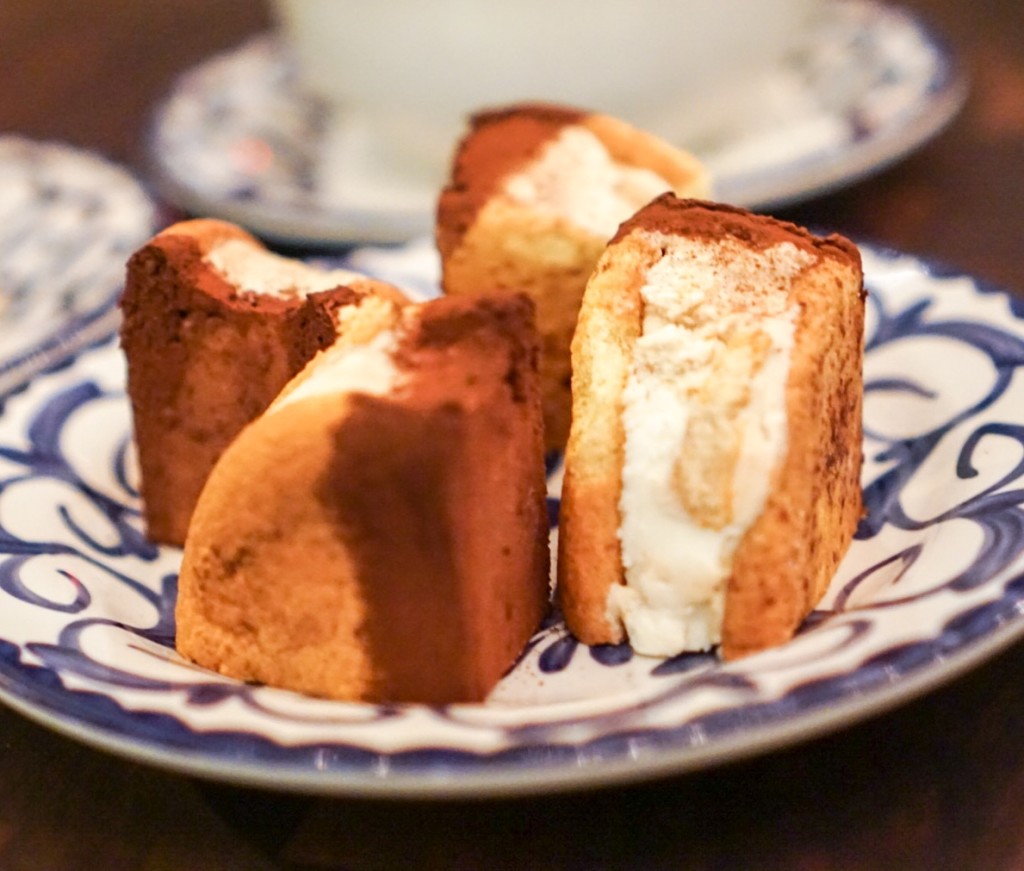 Tiramisu Ice Cream Sandwich

This was the biggest disappointment because look at the description! The lady finger "sandwich" was too firm and disappointingly bland.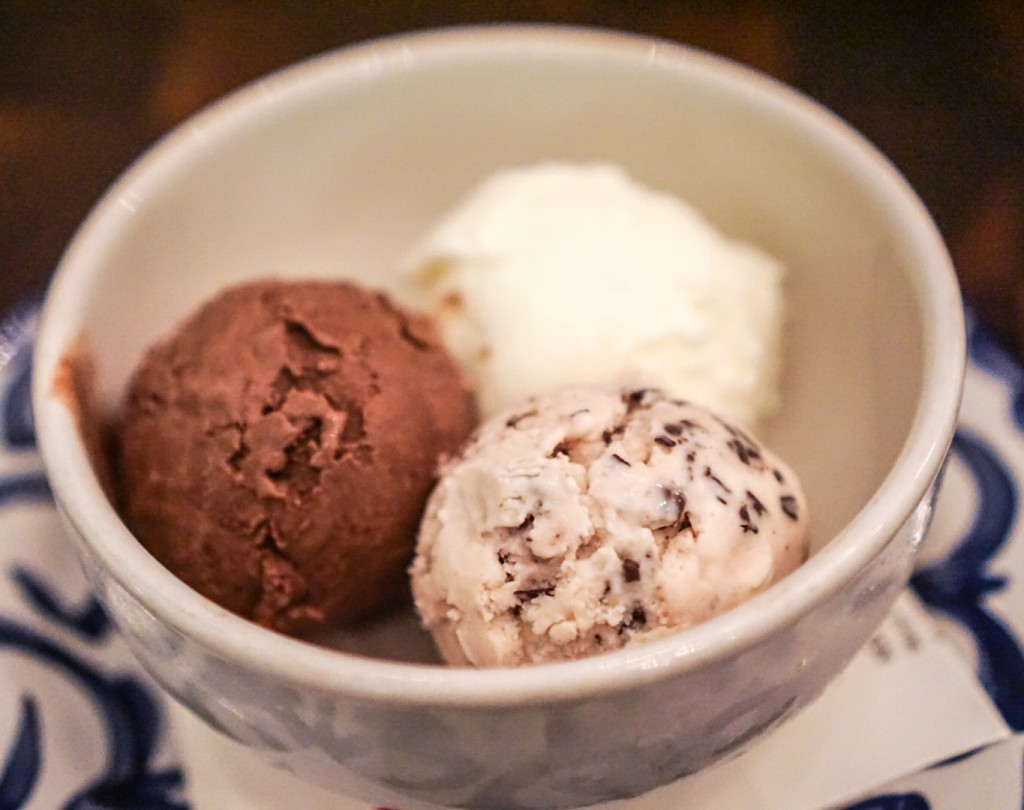 Gelato

Perfectly fine ice cream, but the flavor selection and taste are nothing to get particularly excited about.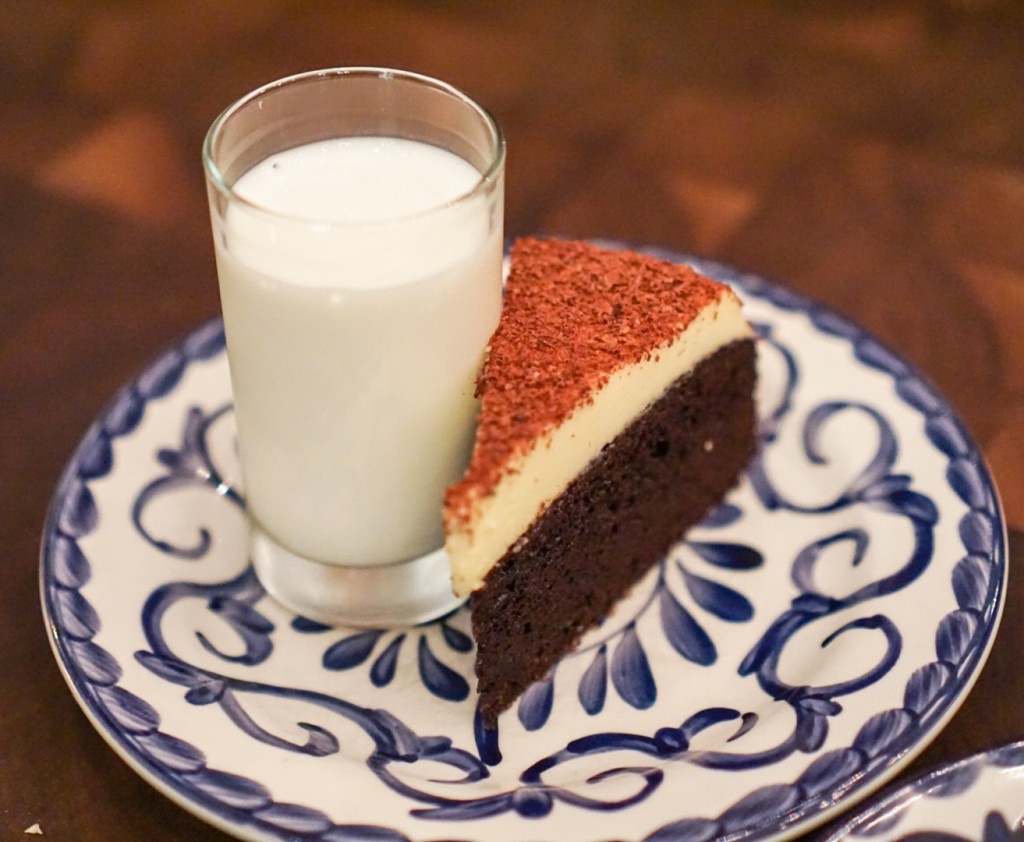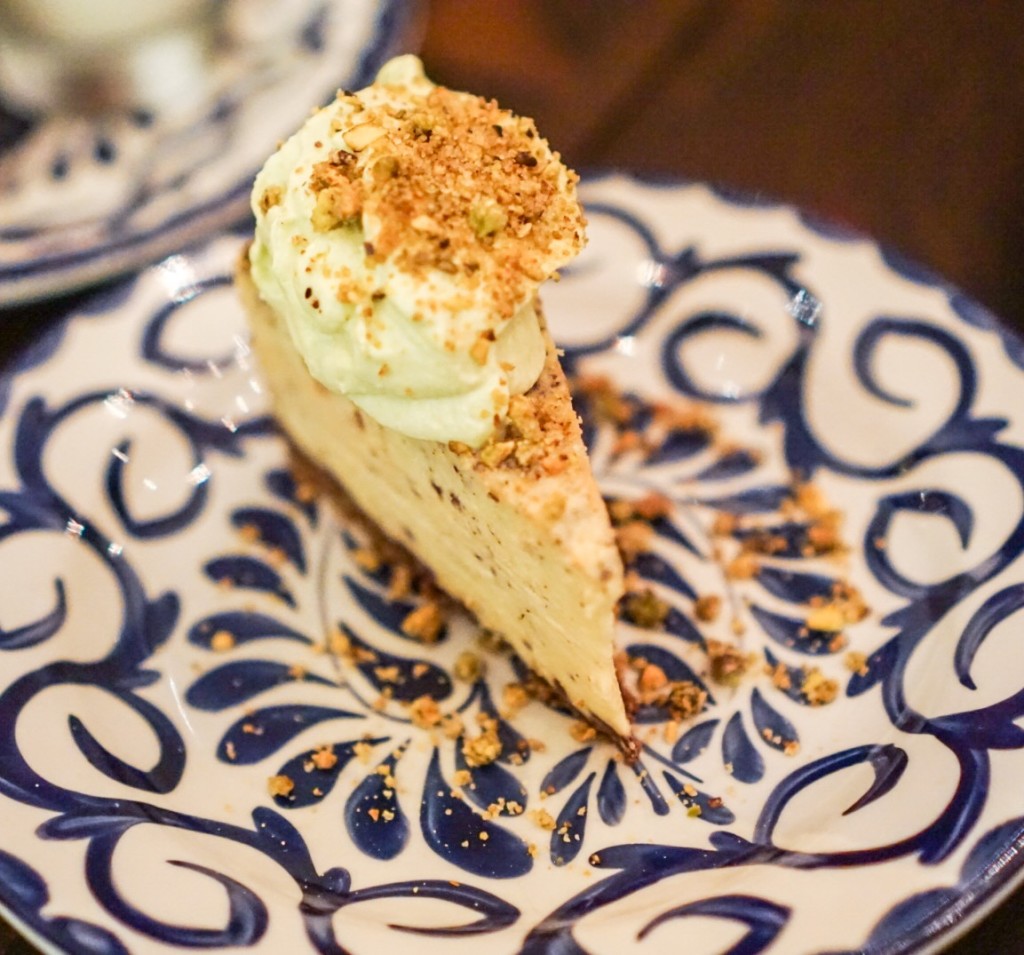 Chocolate Cake & Cheesecake

They both tasted fine, but I felt like I could have ordered them at any restaurant in America. The chocolate cake does come with an "award winning" glass of milk. It tasted like milk.
Marta
29 East 29th Street (Park & Madison)
New York, NY