Why Come Here? Great burgers in an old New York setting
Church Street Tavern is the kind of restaurant that seems like it couldn't open in modern day New York. It's an old-world, meat-centric cavern of a place that makes no nods to those who wish to eat healthy. The menu is essentially a bunch of burgers with equally heavy alternatives and sides. The chief vegetarian option: an eggplant parm. If you asked for a vegan option, they would likely laugh you out the door. Yet somehow this place was able to open just last year not in Midtown, but in Tribeca.  Which just goes to show sometimes people still want to clog their arteries with a great burger and fries while seated under soaring ceilings in a leather banquette. And this is the perfect place to do just that.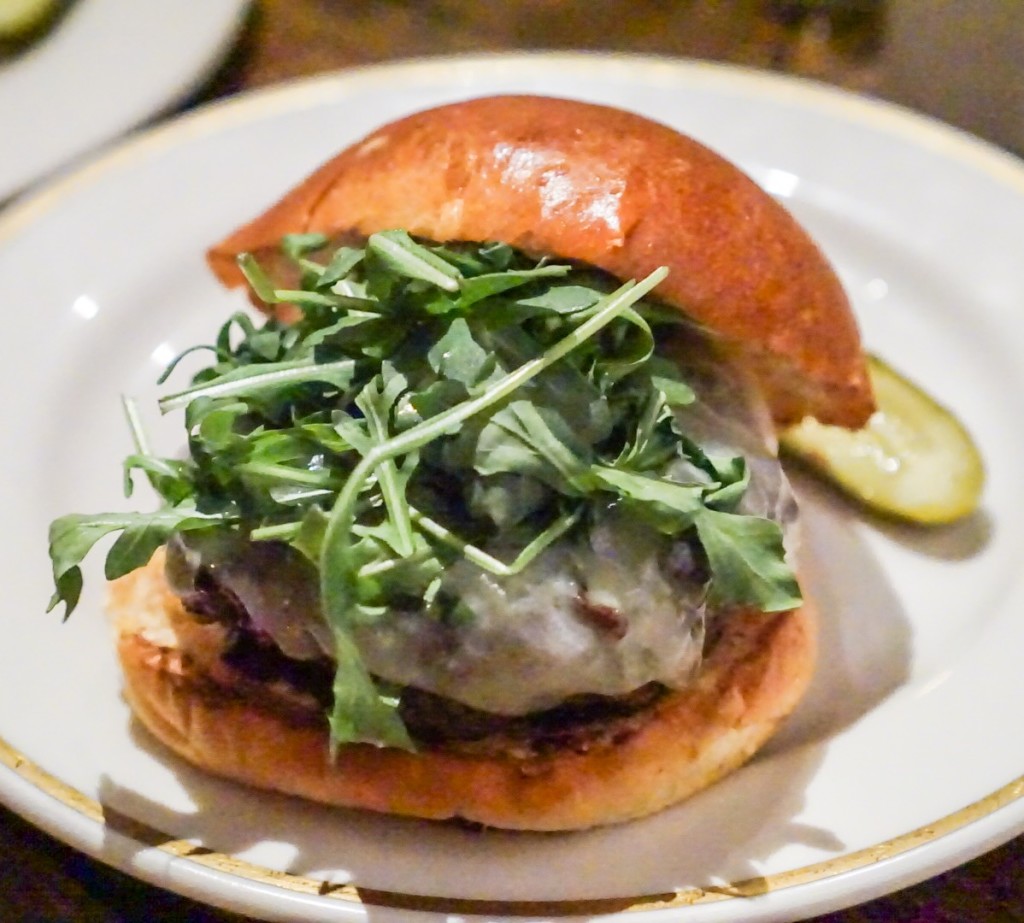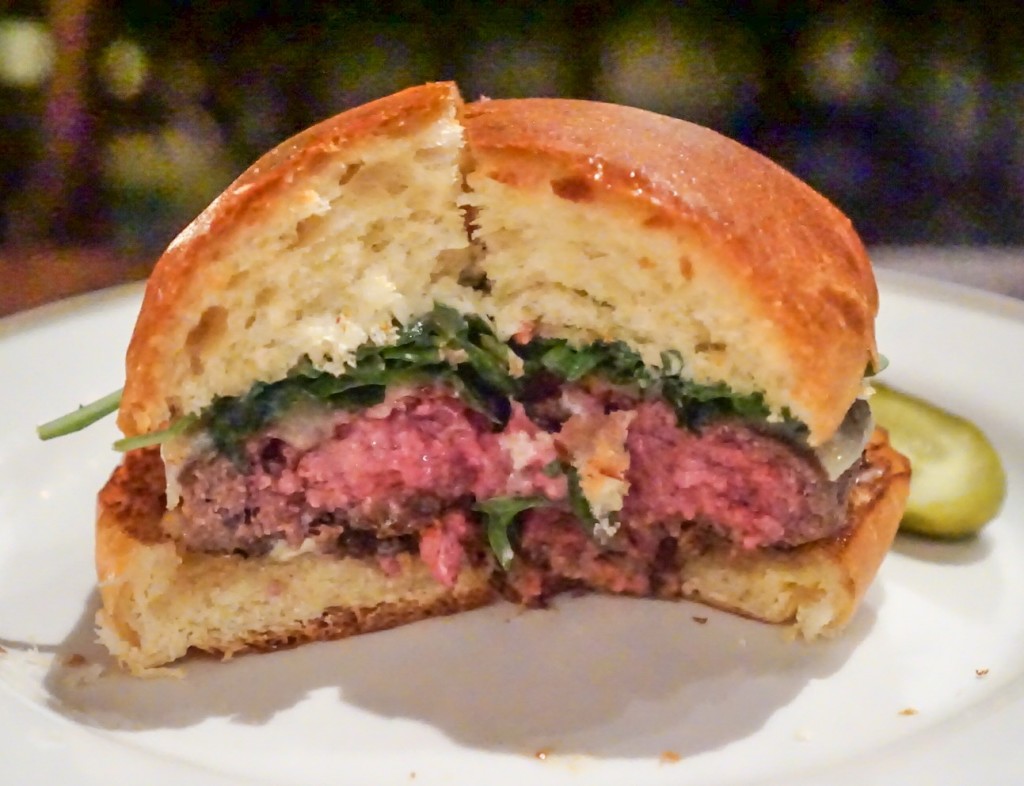 Original Tavern Burger

First of all, let's note this is cooked to a proper medium rare – a feat most burger places struggle to achieve. The bacon onion jam provides a sweet bacon-ey crust for the juicy dry-aged meat inside. Add some aged cheddar and a soft brioche bun and this burger easily lives up to it's billing as one of the best of 2015.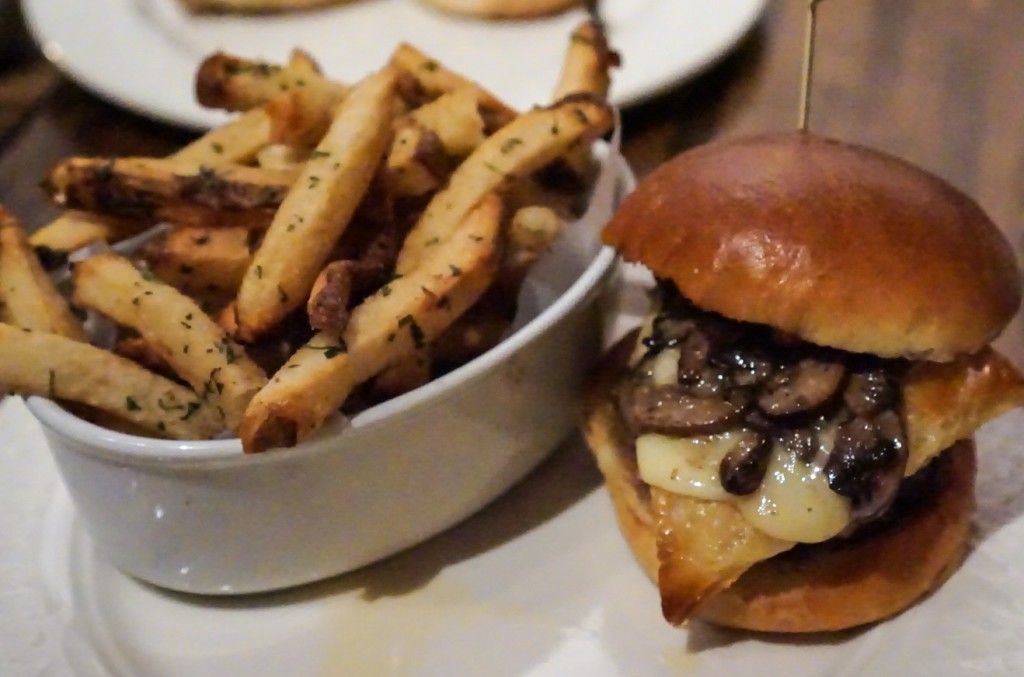 The Wellington Burger
New to the menu is the Wellington with Foie Gras butter, mushrooms and topped with (instead of encrusted in) a cheesy pastry. One of the more decadent burgers in town and a solid alternative to the Tavern.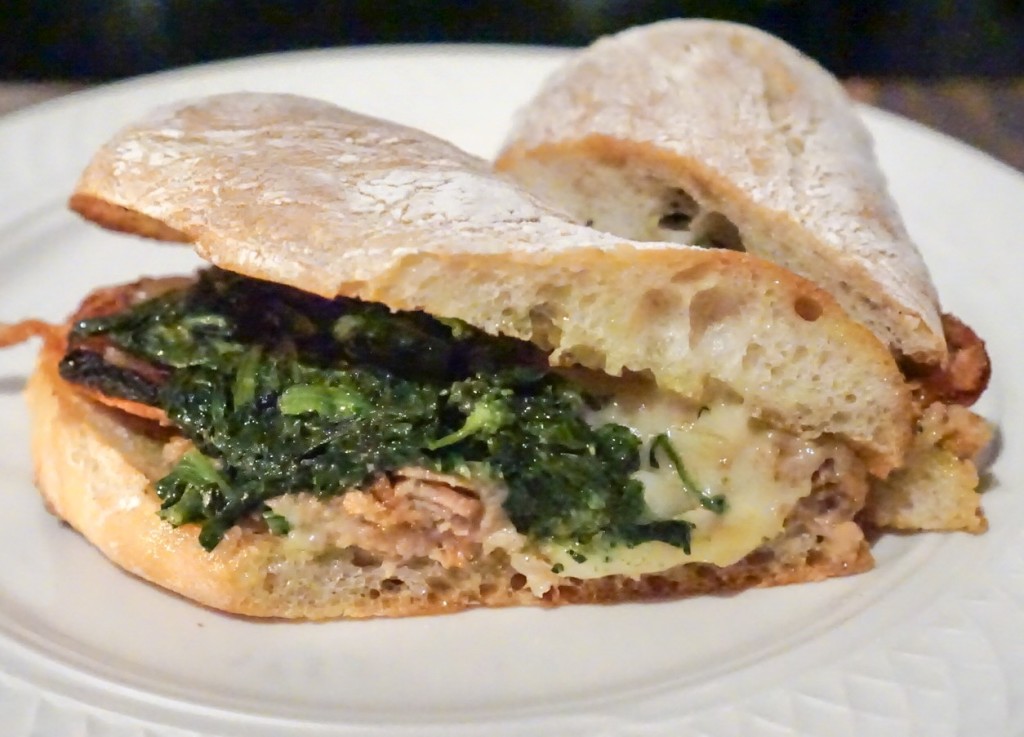 Porchetta Sandwich
Porchetta (an Italian spiced pulled pork roast) can often get dried out when pulled for sandwiches. Not here. The meat was incredibly moist and worked perfectly with the garlicky bitter greens. I guess you could call it the "light" option.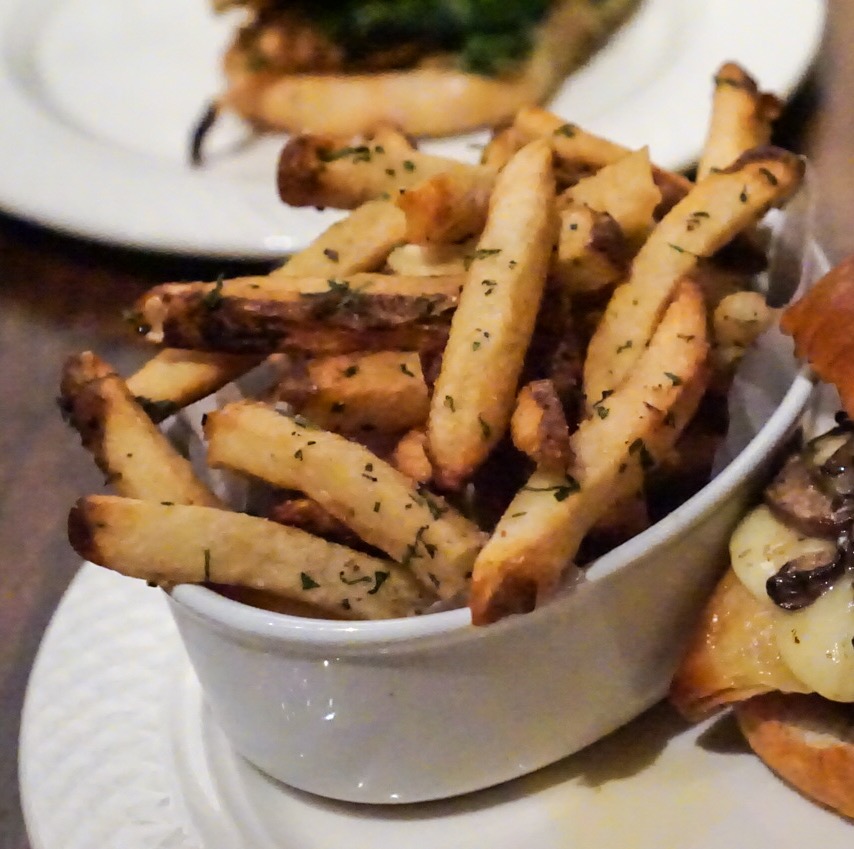 Tavern Fries

Thick, salty and covered in herbs I had trouble not eating a bunch of these. And since you're getting a burger, it's not like you have a choice.
Church Street Tavern
313 Church Street (Walker & Lispenard Sts.)
New York, NY