Why Come Here? Unusual Korean food items, reasonable prices
Her Name is Han has been the hottest Korean opening in NYC probably ever. Reservations are only available before 6 or after 9 and there are people waiting in the streets to get in at any hour of the day. It's blowing up all over instagram and it's on everyone's "places to eat right now" list. So you're probably wondering what all the hubbub is about.
Here are some reasons to get excited about Han:
The space is far less industrial feeling than most in Koreatown, and has been called by some "cute"
Price are reasonable, especially booze (most drinks are $6)
The menu consists of a lot Korean dishes you've probably never heard of before
There are pretty photos of said food so you have some idea of what you're getting
You can then take your own pretty photos when it arrives
Unfortunately you may have noticed the taste of the food itself is not included in the reasons above. It's not that it's not good. It's just after all the build up I expected to be blown away. I was not. To be fair, I'm not well versed in Korean cuisine outside of barbecue and kimchi (which I love.) But I assume many of you are not either. So maybe Han is great if you grew up eating Korean food. But I'm in no rush to wait in line an hour to go back. Here's what I tried: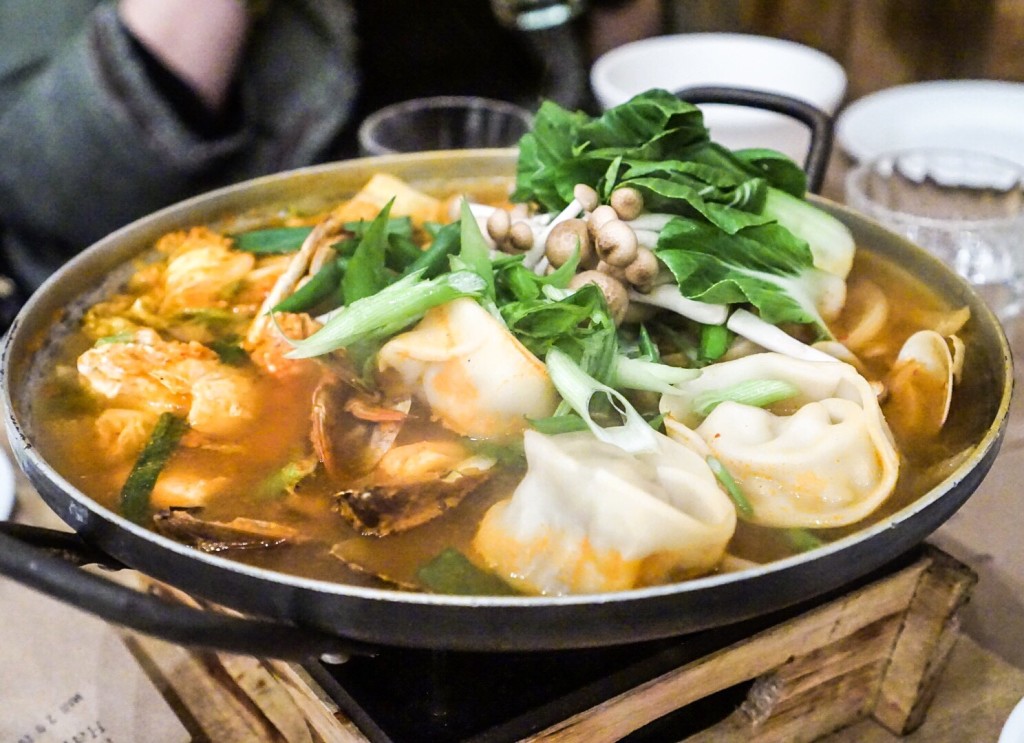 Spicy Assorted Seafood & Dumpling Soup 

This dish comes with a lot of promising ingredients: Crab. Clams. Dumplings. Mushrooms. But the potential isn't reached due to what I'll describe as "weak sauce." It's just a little too delicate to be the only seasoning on the dish. This turned out to be a recurring problem here.
Gochujang Marinated Pork Rib
 One thing I learned at Han is that I really like gochujang. It gives these meaty, tender ribs an interesting tangy/spicy flavor. My favorite dish of the night.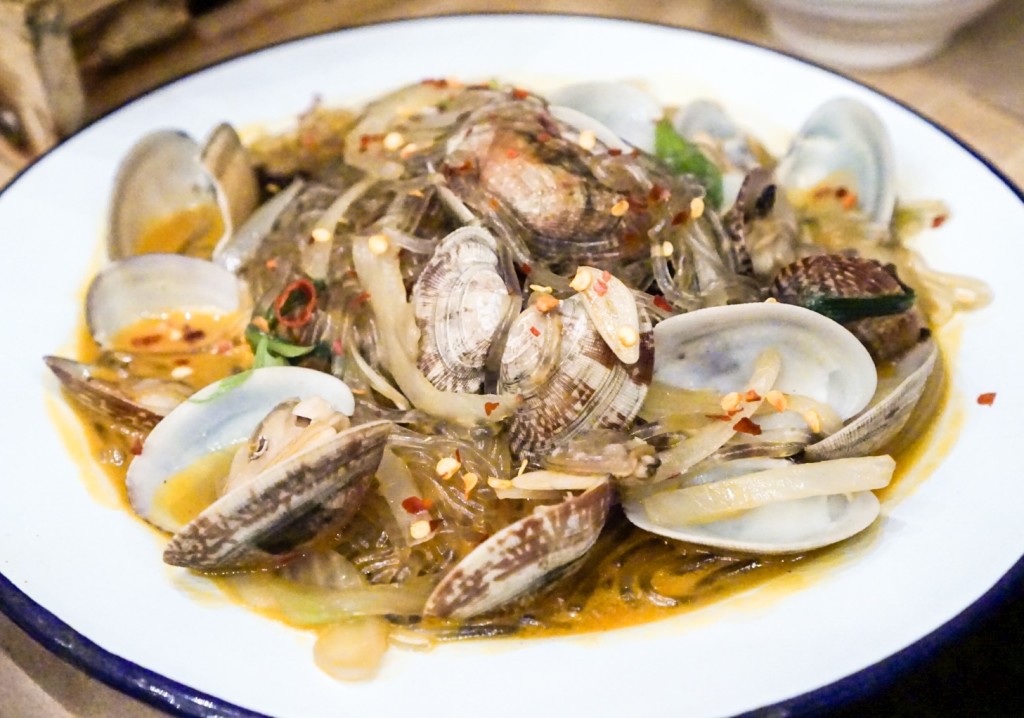 Stir Fried Clams & Potato Noodles in Spicy Oriental Sauce

The potato noodles are pretty similar to glass noodles and were probably the best part of the dish. They didn't seem absorb much of the spicy oriental sauce which left this dish a little bland.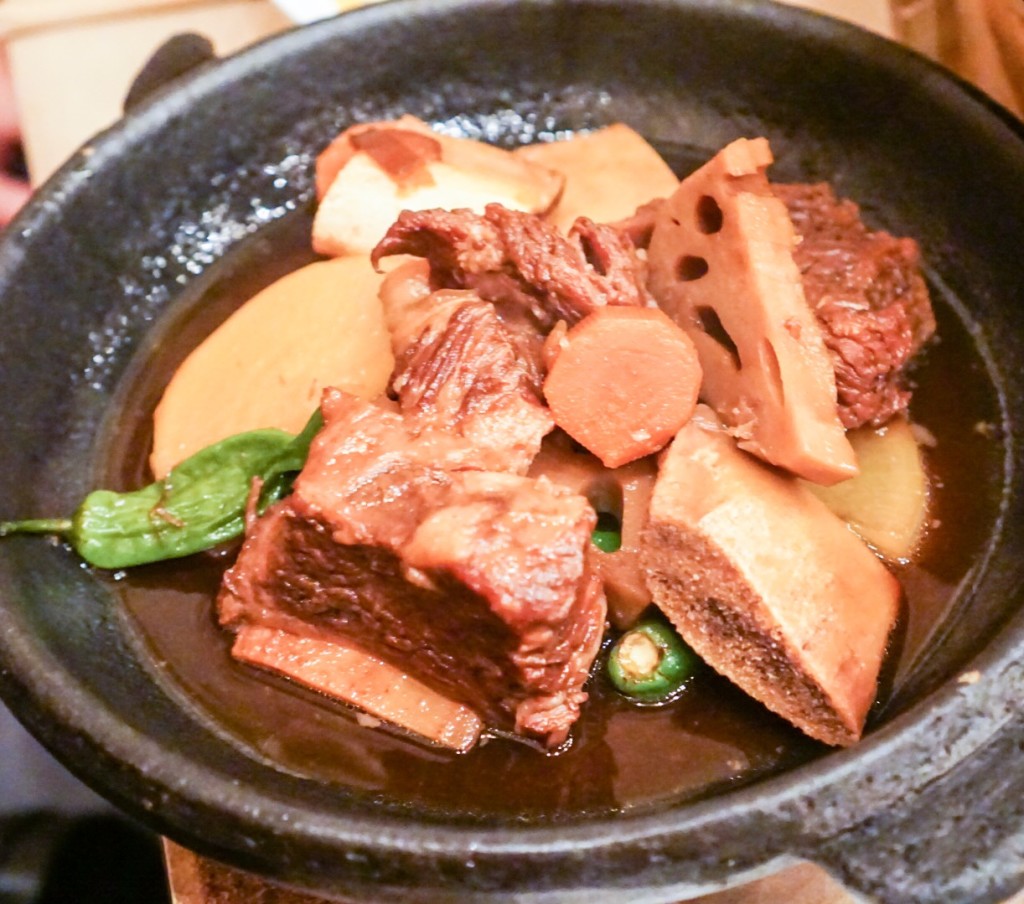 Braised Short Ribs & Root Vegetables

 Highlights: the short ribs are tender and the sauce is complex with a hint of sweetness. Cons: The veggies didn't add much which made it basically a one note dish.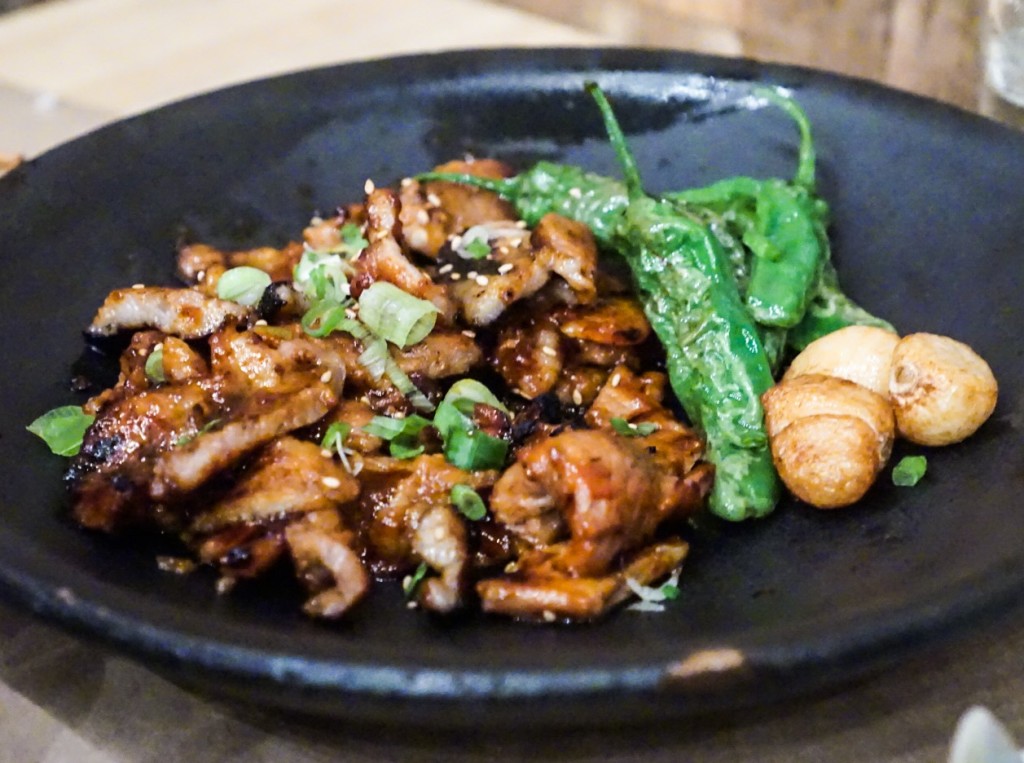 Fire Grilled Pork in Gochujang Sauce
Clearly I have a thing for pork and Gochujang sauce. And maybe more traditional Korean BBQ. Whatever the reason, make sure you get plenty of those things when you come to Han.
Right Amount for 2? 2-3 small plates, 1 large
Her Name is Han
17 East 31st Street (Madison & Fifth Avenue)
New York, NY