Why Come Here? Gourmet Poke bowls that are easily NYC's best
2016 may be known as the year poke-sanity invaded New York, and I sorry but I don't mean Pokemon Go. I'm talking about Poke (prounouned po-kay… yes like pokemon), an Asian-influenced Hawaiian dish that traditionally consists of soy sauce marinated raw fish (typically tuna) served over rice with toppings like onion, jalapeno and seaweed. And no matter which of the many new poke purveyors you choose, you're likely to be greeted by a line stretching out the door. Wait, you may ask, people are waiting over half and hour for what's basically a deconstructed sushi roll? Why yes, but you do get to pay $5 more for the privilege of putting in into a bowl, which is why I generally had lacked the public's excitement for this new health food trend. That is until I tried Chikarashi.
Think of Chikarashi as the gourmet player in the poke game. While many of the of the other participants are using frozen fish and cheaper ingredients, Chikarashi has brought in the former executive chef of top tier sushi den Neta. This means two things: first, all the food is top quality from their fish offerings of bluefin tuna, scottish salmon, fluke and toro down to the sushi rice at the bottom of the bowl. Second and equally importantly, the preparations go way beyond the basic soy and spicy mayo based bowls at most of the competition.
The only challenge in eating here is the less-than-ideal lunch location of Canal Street and a tiny space with only an 8-seat counter. But don't let these stop you from trying what is by far the best poke in New York right now. Here's what I've had: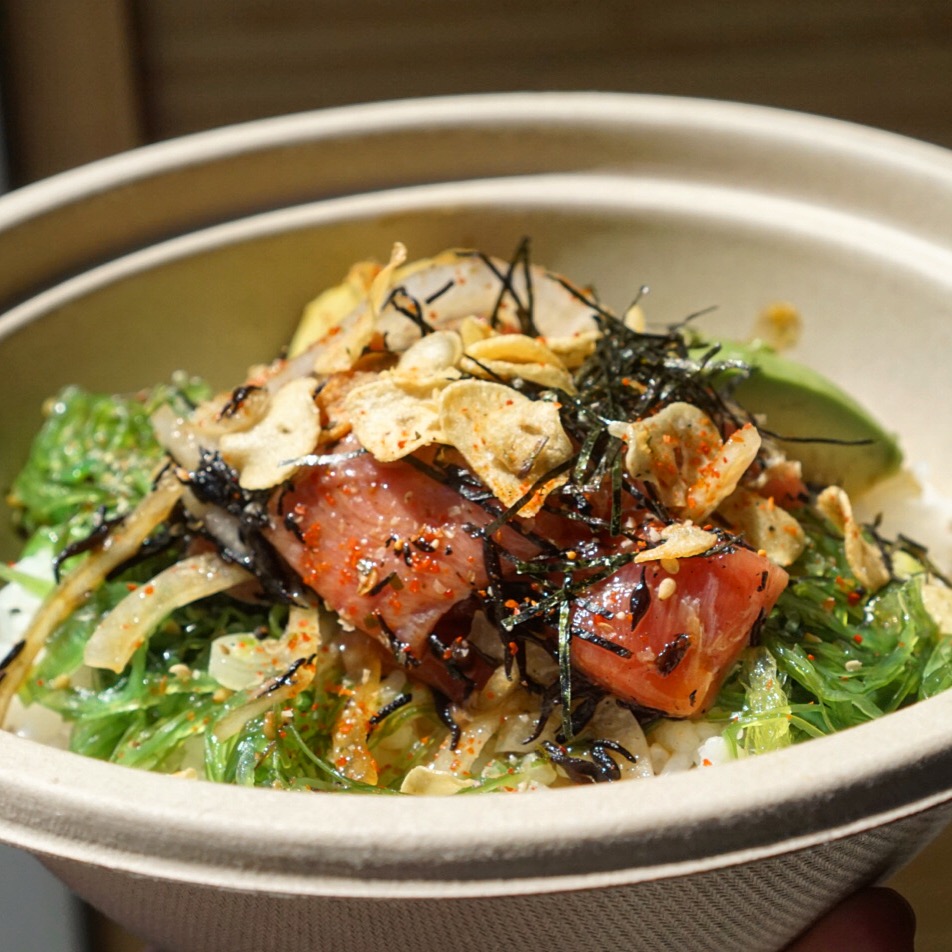 Goma Shoyu with Toro

You have the option to add Toro to a bowl for $3. I took the option here and recommend it at least once to appreciate the rich fattyness of this fish. It works well in the less intricately dressed shoyu which also includes garlic, avocado and chili oil.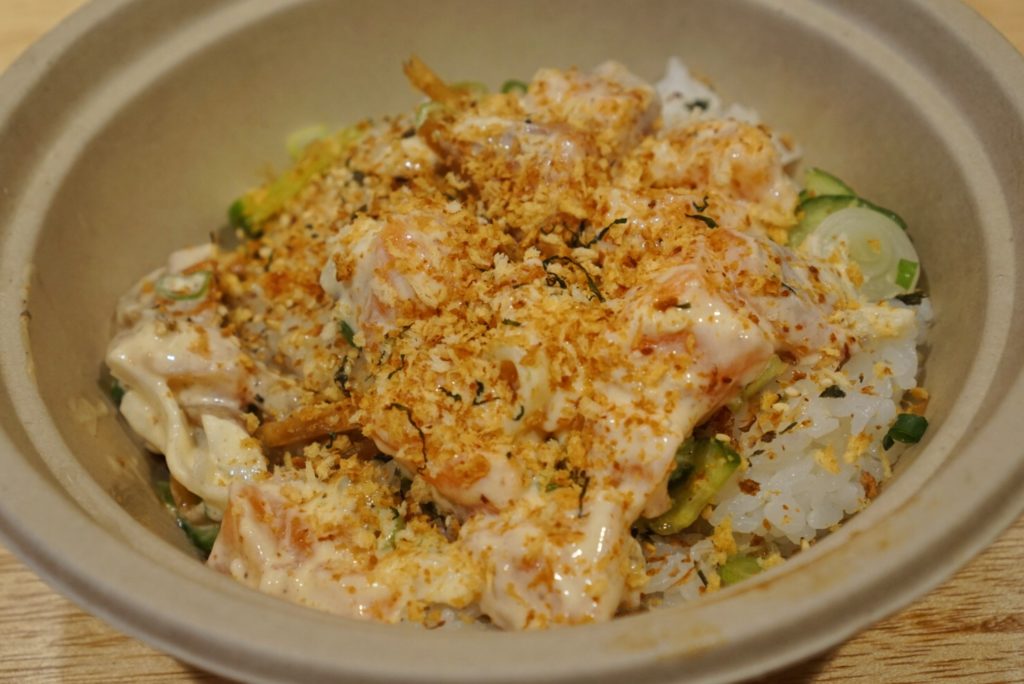 Sichuan Chili Salmon

A sichuan spiced mayo adds a kick without killing the flavor of the salmon. It's served with Furikake, Kuri, Shoyu Daikon, Katsuo Panko.
Dole Whip
The only dessert at Chikarashi is a classic Hawaiian pineapple sorbet known as a Dole Whip. The primary ingredients are pineapple, coconut oil and sugar so it's a little healthier than your typical ice cream (and vegan) without sacrificing the creaminess. And the pineapple flavor is perfect.
Chikarashi
227 Canal Street (Baxter & Centre Sts.)
New York, NY