Sauvage comes from the team behind Maison Premiere, New York's "Premiere" destination for oysters and absinthe. While this helps make Maison one of my favorite spots in the city, I've never actually eaten anything cooked there. But I had faith in the team to execute on their new ambitious French leaning menu. And they did not disappoint.
As with Maison, they take the cocktails seriously here. The list is limited to a few options, but they're all very unique. The wines also trend towards the more unusual. Combine this with an old Parisian cafe vibe and idyllic location on a corner overlooking McCarren Park and Sauvage works as well for a cool hangout over drinks as it does for a blowout meal.
Unlike many French restaurants, the menu is very heavy on the vegetables and includes a full section devoted to things ripped form the ground. I suppose that's a nod to the fact it's pretty difficult to run a Brooklyn restaurant without vegetarians these days. But meat lovers fear not, there's no shortage of options ranging from oysters to a signature pig head confit for two. Everyone will find something they like here. Here's what we tried: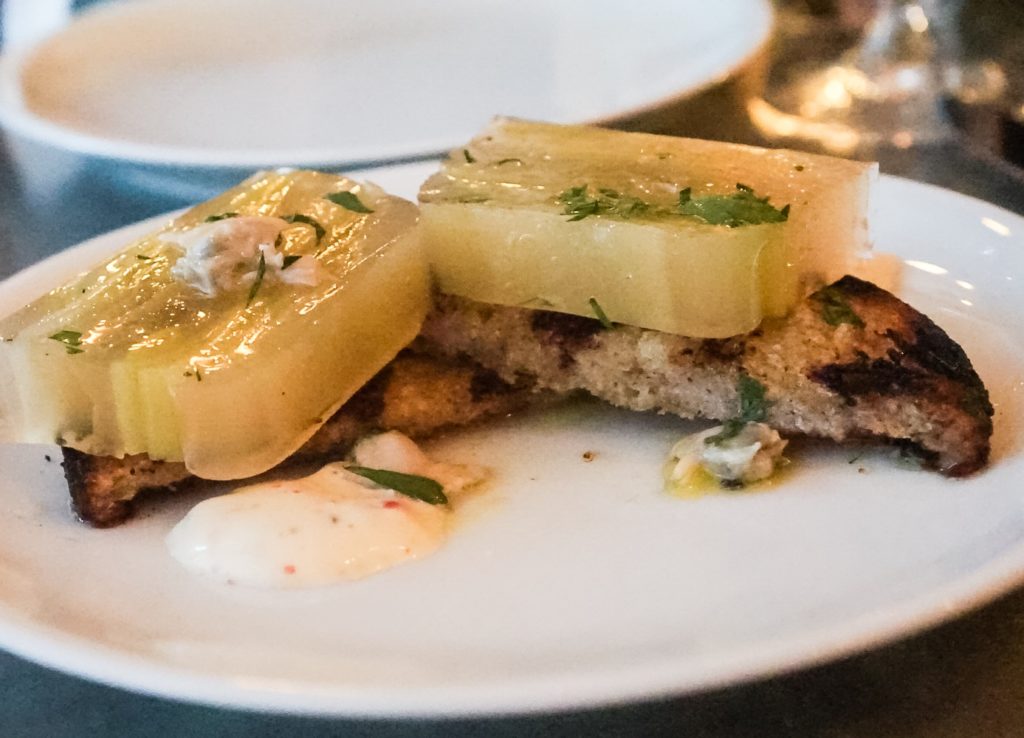 Leek Terrine 
It doesn't sound terribly exciting but the melt in your mouth leeks are a great and somewhat healthy way to start the meal.
Ricotta Dumplings 
Presented in a barley consomme with carrots and onions, it has a little bit of a stew feel to it. It's good but not ideal for a summer day.
Squid Ink Garginelli

This is probably the one must order dish at Sauvage. The cuttlefish ragu and little bits of crunch give it a very pleasing taste and texture combination.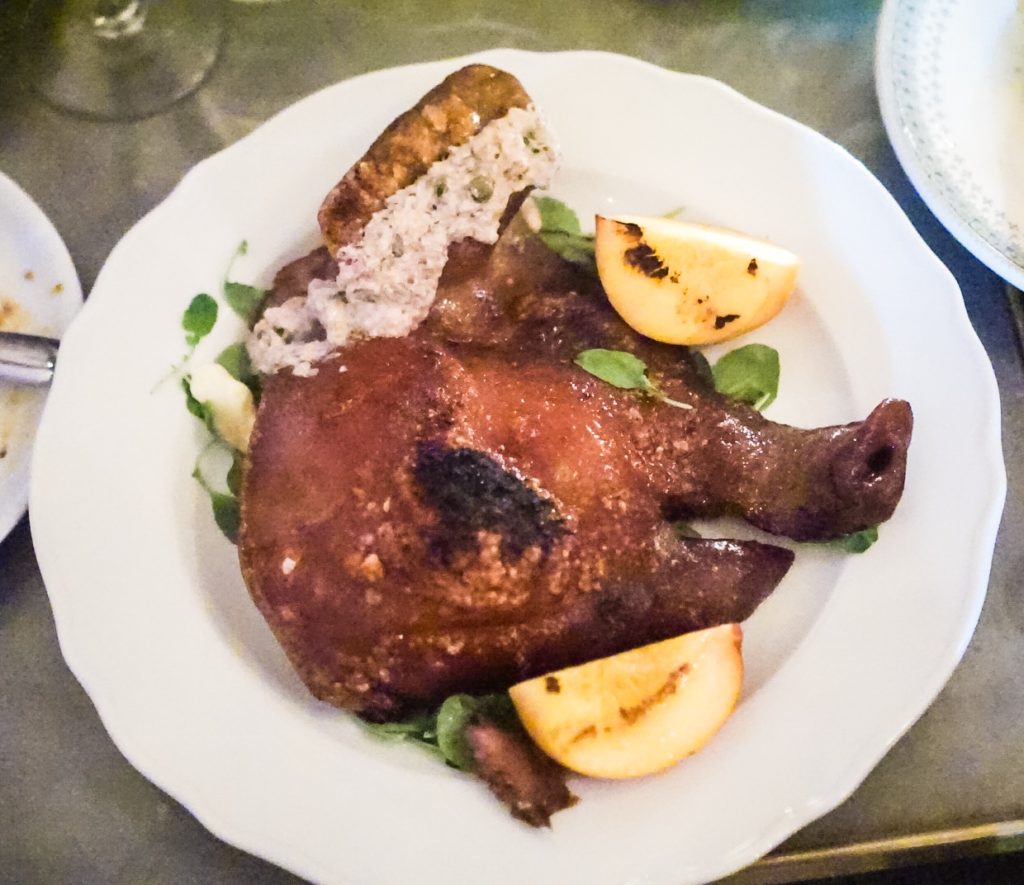 Pig Head Confit 

Definitely the winner for presentation, it's also a great dish. The crackly skin is the perfect compliment to the tender meat inside. And don't worry, it's been deboned (and de-brained) so you can take the whole thing down without too much effort.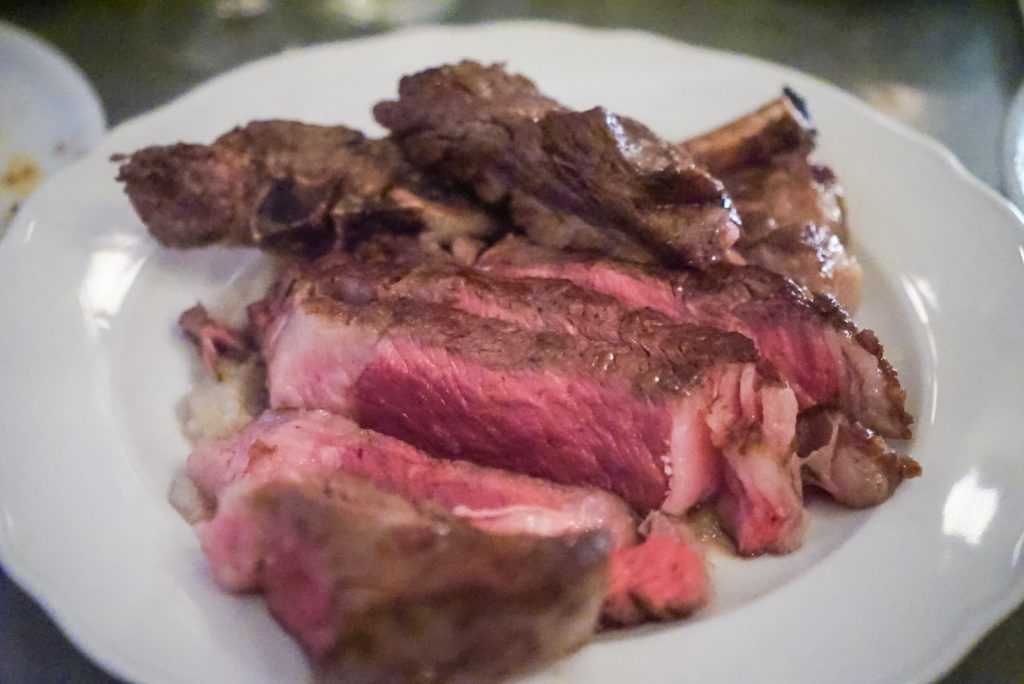 52 Day Dry Age Tomahawk Steak 
Make no mistake, this is a very good steak with a slightly funky taste for the again. But at $135 (for two), I expected it to be a little bigger and better. Conversely, my steak blogging friend Johnny Prime called it his favorite steak in Brooklyn after his visit, so maybe we didn't get the best piece.
Right Amount for 2? Appetizer, Vegetable, 2 Entrees
Sauvage
905 Lorimer Street
Brooklyn, NY