If you have traveled to India or the UK, you know that Indian food in New York is generally pretty disappointing. Apparently someone is telling all the chefs we like lots of oil and no spice. But that's finally starting to change, due in large part to the arrival of some legit Indian chefs to the City. One of them is Lala Sharma. Sharma cut his chops at Delhi's Bukhara – one of the Top 50 restaurants in Asia according to World's Best – so the guy knows a thing or two about cooking this cuisine. Now he has brought his talents to a new Upper West Side restaurant called Lala Sahab and it's already officially one of my favorite Indian restaurants.
Sharma's cooking is a mix of classic Indian dishes, Mumbai street food and his own unique creations. So don't worry – you've got your garlic naan and samosas if you want. And they're done well. But interesting street bites like Tikka Sliders and Bhaji Pav buns are what caught my attention. And the curries were among the best I've eaten in New York. If you live on the UWS, consider yourself lucky to be in one of the few neighborhoods with great Indian food. Here's a full rundown on what I tried: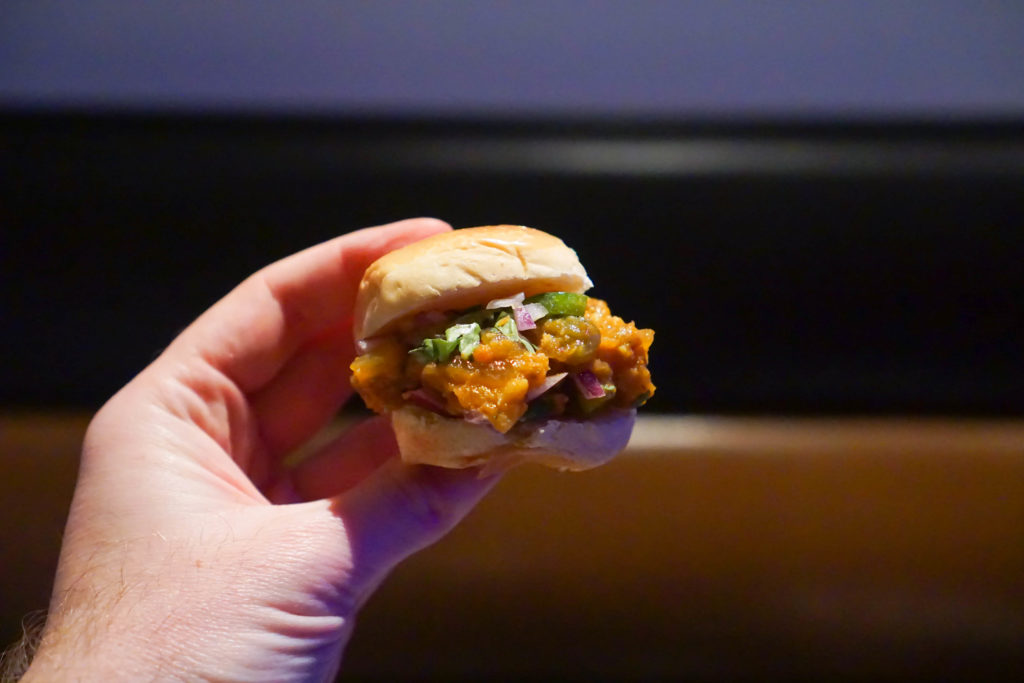 Bhaji Pav Anytime you get to make your own little slider, I get excited. Think of this spiced mix of potatoes, carrots and peas as an Indian veggie sloppy job. You want it.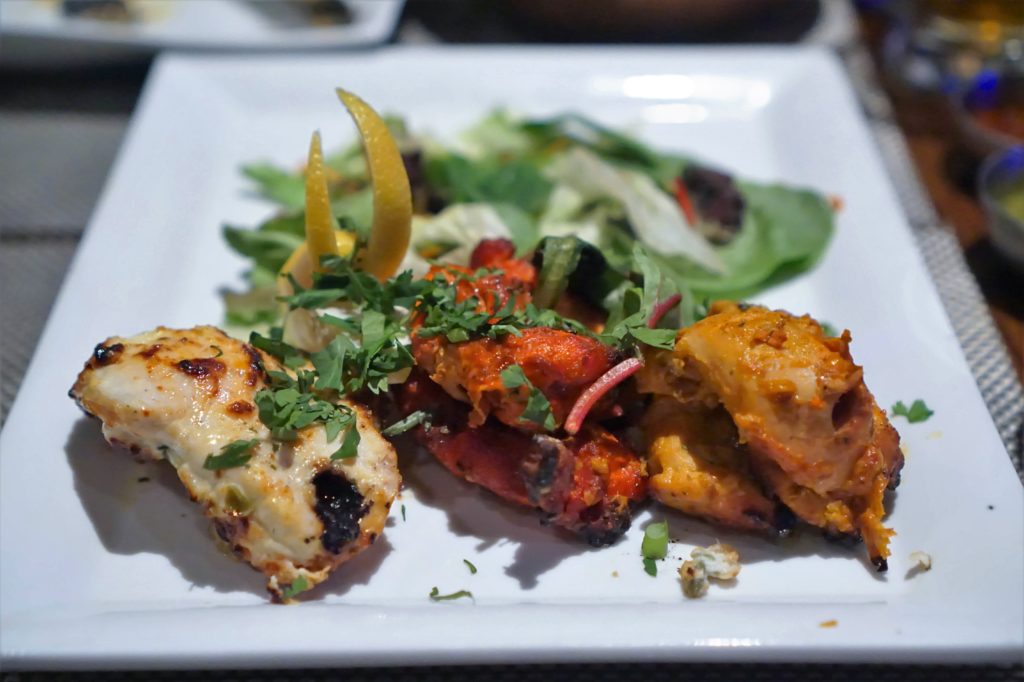 Frontier Kebabs A trio of juicy kebabs including Chicken Tikka, Malai (spiced w/ cream cheese) and Achari (pickled) makes for a great meaty appetizer of tandoori delights.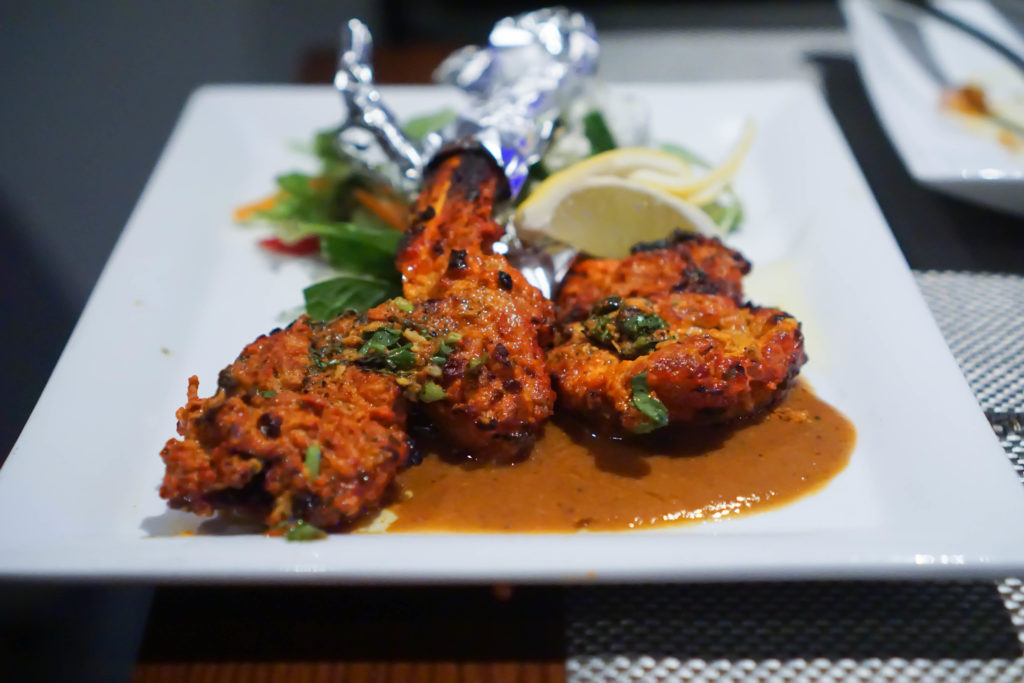 Lala's Chaap  Lala does an incredible job with their lamb so be sure to order at least one dish featuring it. This chop marinated in Indian spices, red wine & herbs packs a ton of flavor.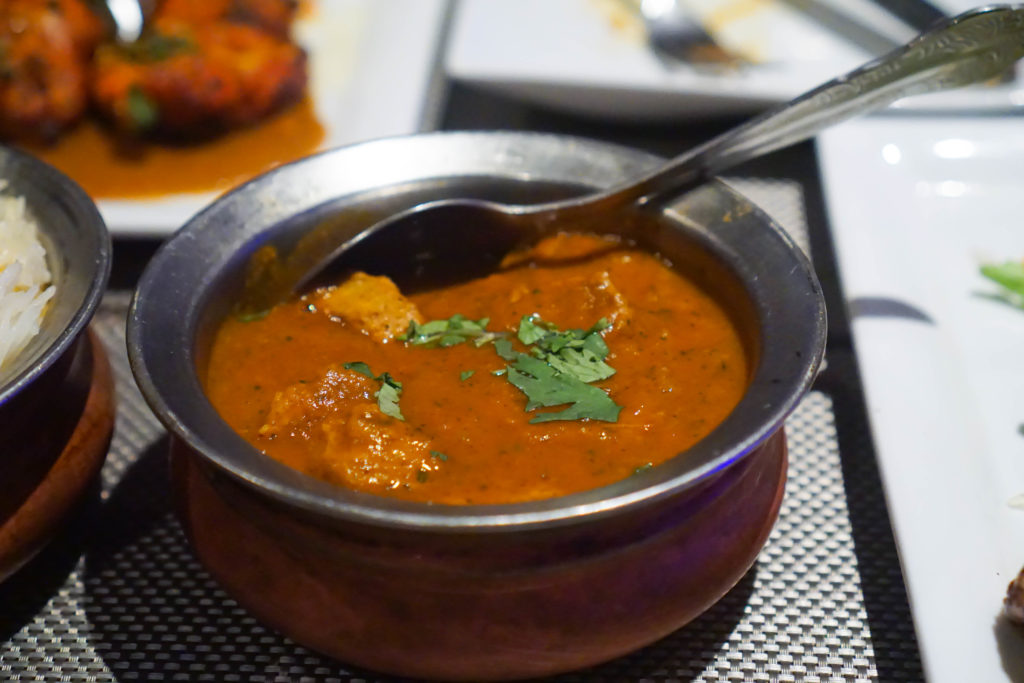 Lamb Rogn Josh A classic Indian curry in a cardamom sauce with caramelized onion. All the curries here are well balanced and not overly oiled- a rarity in NYC. But it's the tender hunks of lamb that make this a truly great rendition.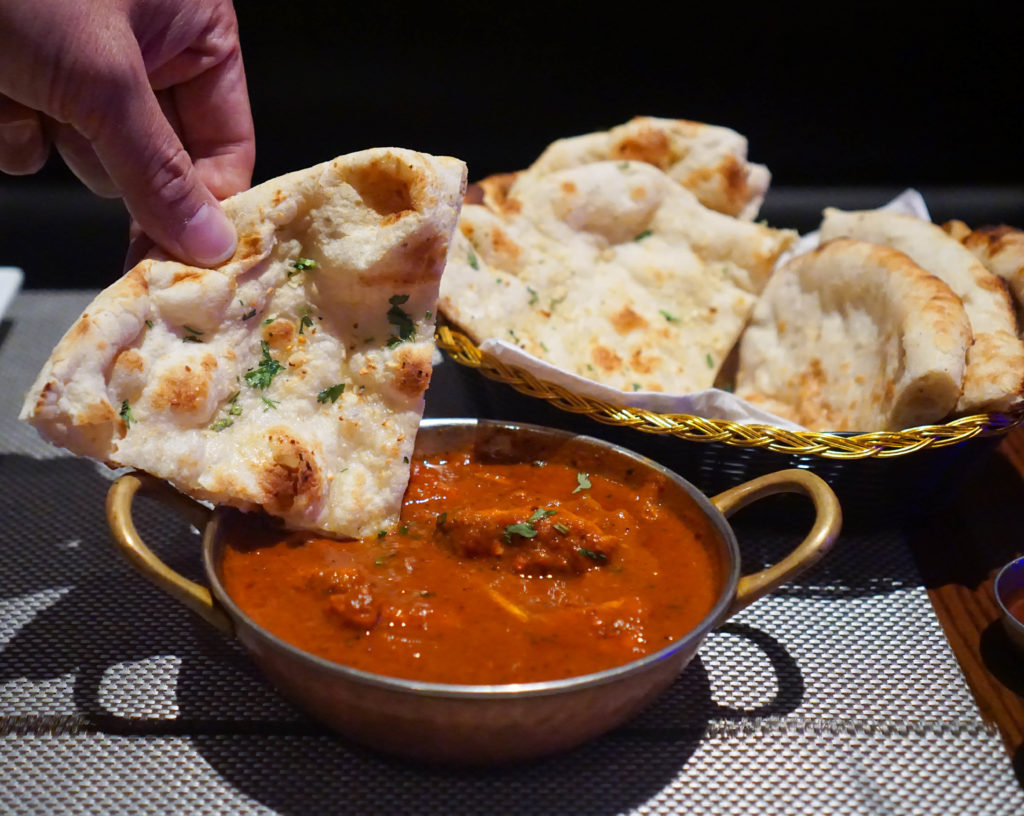 Chili Chicken Vindaloo This is typically served with lamb as well, but we wanted to give Lala's chicken a try. Naturally it doesn't have the flavor of the lamb, but this curry doesn't need it. It packs a reasonable amount of heat but it's balanced with the tangy tomato and vinegar-based sauce. It's the best version of Vindaloo I've ever eaten.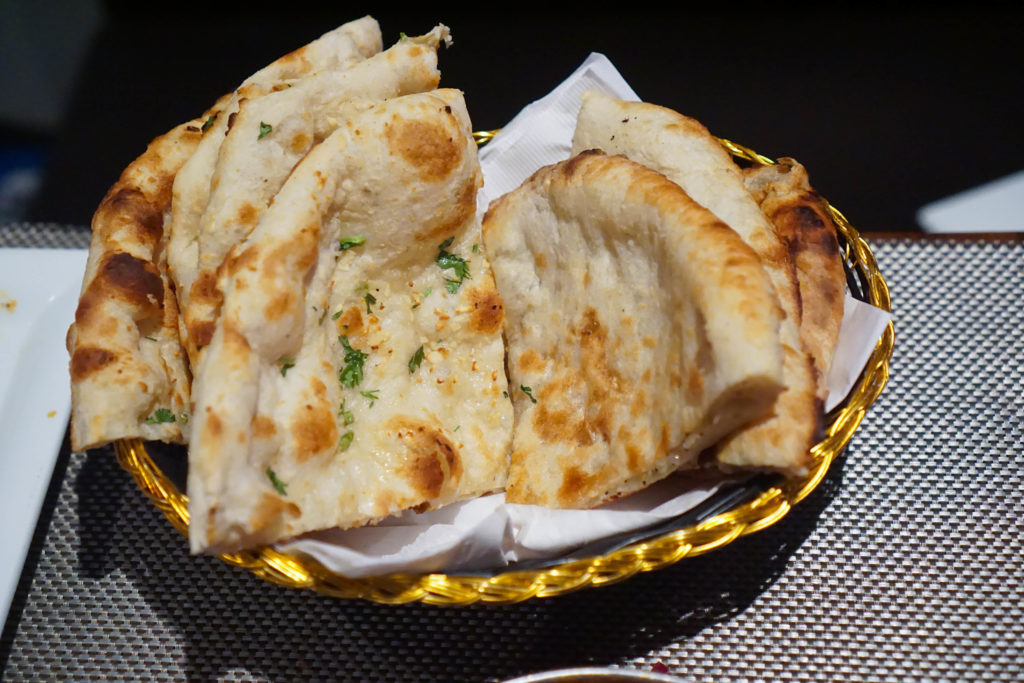 Garlic Naan (left) Can you have an Indian meal with Naan? It's unclear. What is clear is the light, flakey version at Lala is incredible.
Pyaz Ka Kulcha (right) Stuffed with onions and pepper it's an interesting option if you want to expand beyond the naan.
Note: I was invited as a guest of the establishment and received a complimentary meal. This was not in exchange for a positive review and opinions expressed are my own.
Lala Sahab
489 Columbus Avenue
New York, NY