Why Come Here? Amazing things done to vegetables, ample booth seating
I have been a fan of Andrew Carmellini since the opening of Locanda Verde six years ago. I find he's at his best when cooking Italian – pastas in particular – so it was good to see that heavily represented at Little Park. Here the menu is more vegetable-driven using seasonal, sustainable meat and produce. At some point you have to wonder how much local, sustainable food is actually in season at any given time, but its seems like we're okay for now. And at Little Park, these ingredients are certainly not squandered.
Little Park sort of feels like you've entered a rich guy's farm house. The airy, light filled corner space is filled with little trees, earthy modern art and light wood tables and chairs all feels one with nature. It's rustic but at the same time modern and sleek. One feature I am a big fan of is the ample usage of booths, which makes it a great spot for a date or catching up.
The menu has big sections of things that grow out of the ground and is sure to keep your veggie friends happy. This is where LP has gotten it's biggest praise and was my focus too as my companion was not an eater of the flesh. However, there is a large selection of seafood and meat to keep carnivores happy as well. Plates are small so expect to order 2-3 person. They aren't cheap either (this is the hotel the Kardashians stayed in after all), but reasonable for the quality and amount of space you get. Here's what we tried: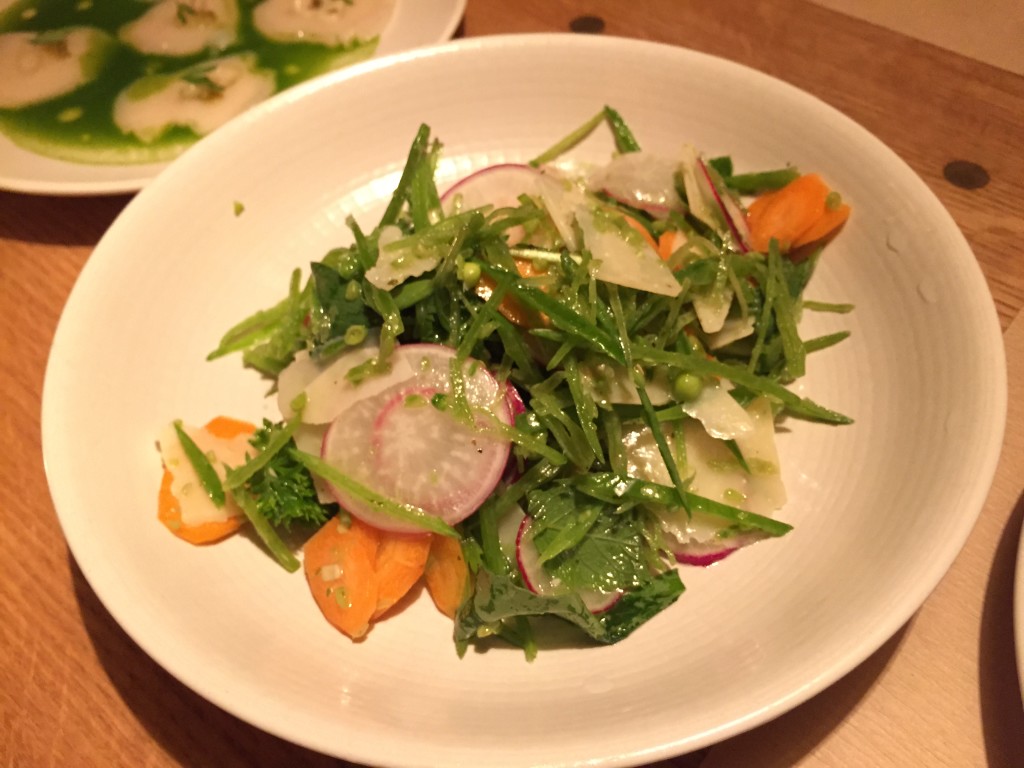 Snow Pea

A light and refreshing salad perfect for summer with mint cooling the bite from the salty piave.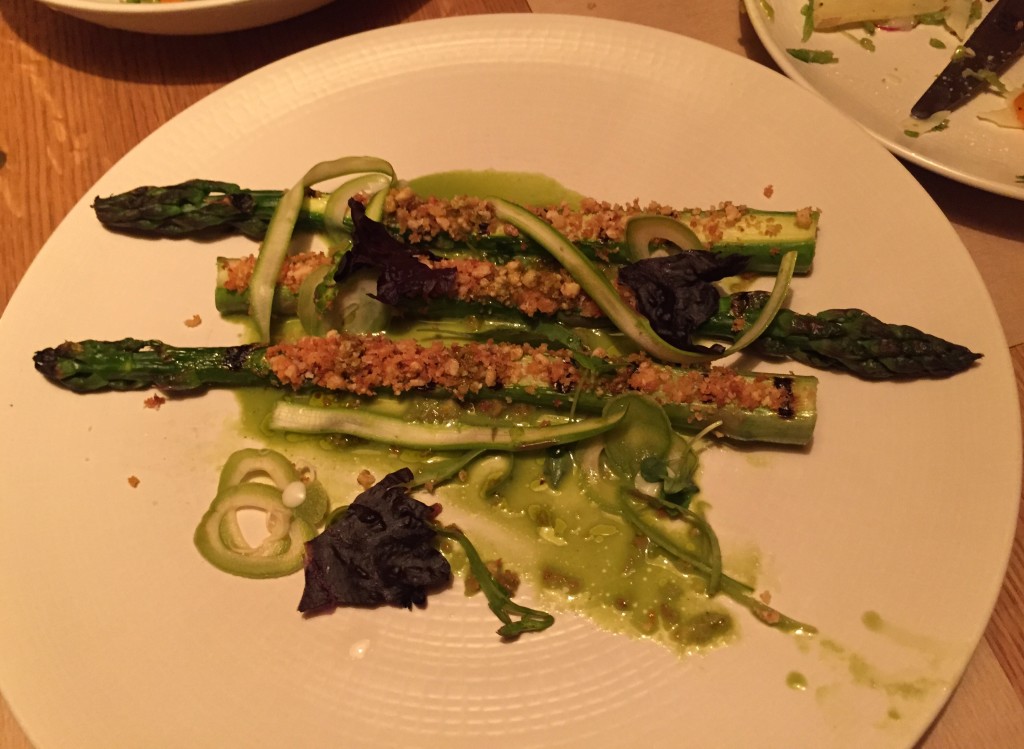 Grilled Asparagus
The asparagus is sliced lengthwise in a Thai green curry sauce with crushed marcona almonds. If you can get me to eat the bottom part of an asparagus, you know it's good.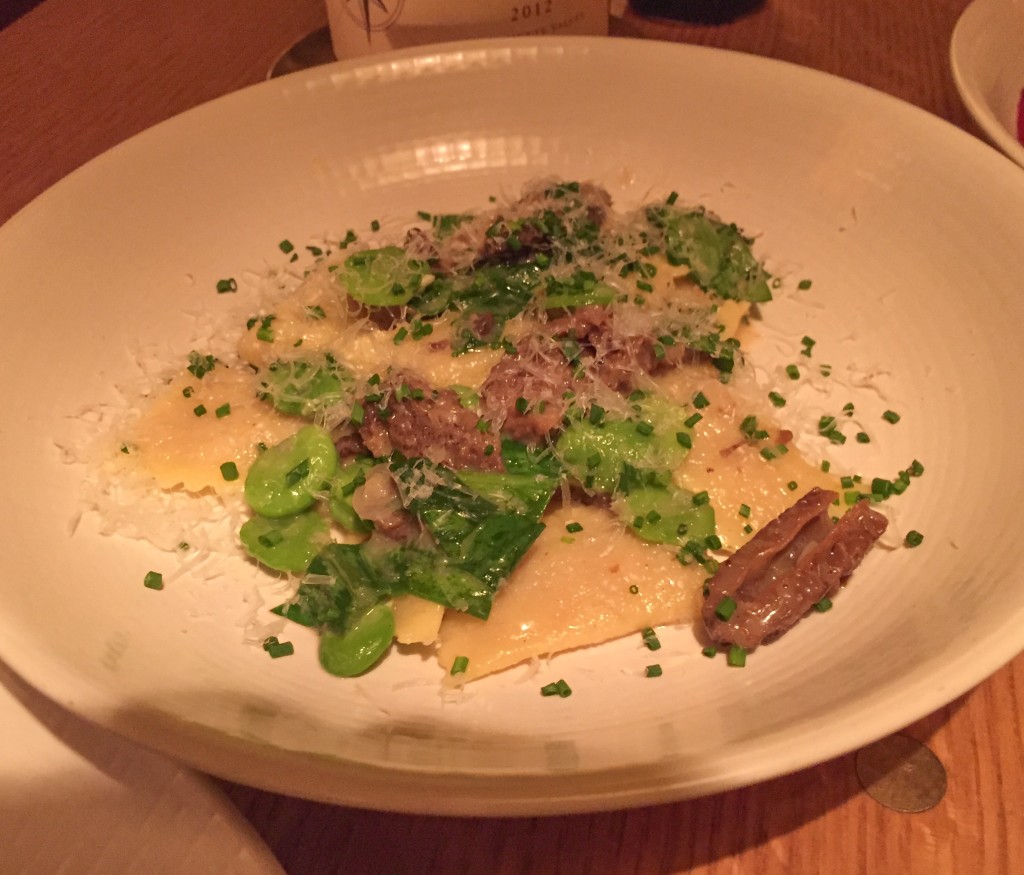 Butterball Potato Ravioli 
I'm not sure I've had potato ravioli before, but think of it as a sort of a piergorie. Except it's covered in morel mushrooms, fava beans and pecorino. Carmellini always nails his pastas and this is no exception.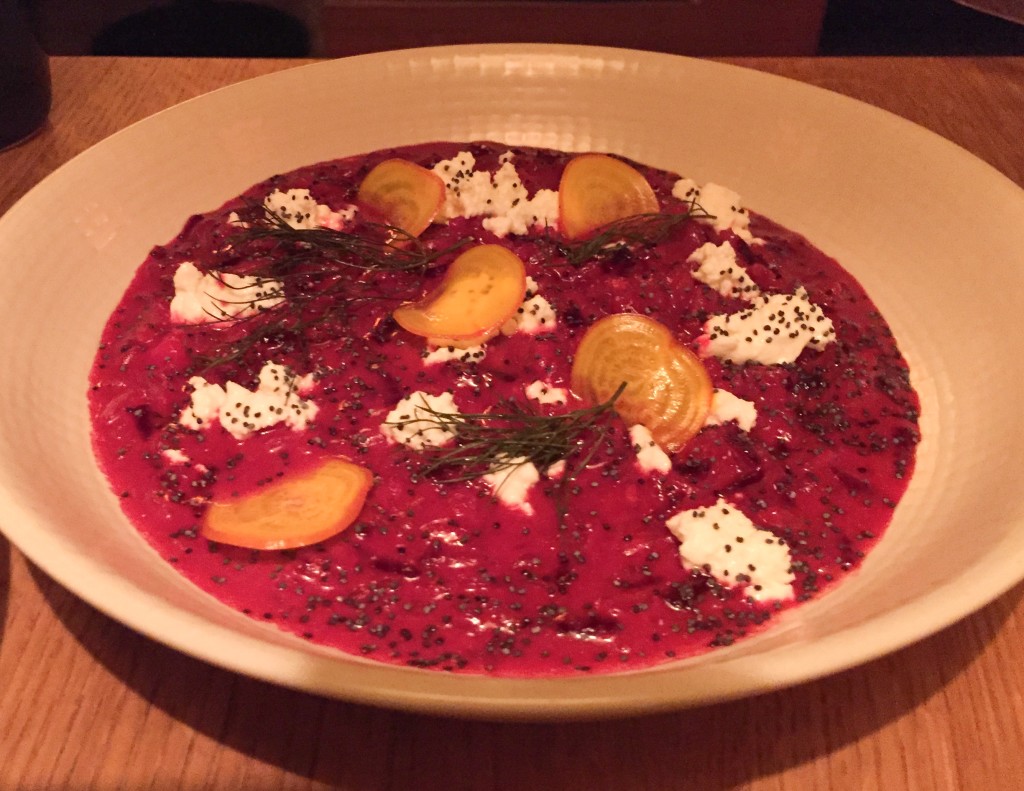 Beetroot Risotto 

This was the standout dish of the night and I've never had anything quite like it. It also just looks really cool. The mix of beet and goat cheese with al dente risotto make it a tangy, sweet winner.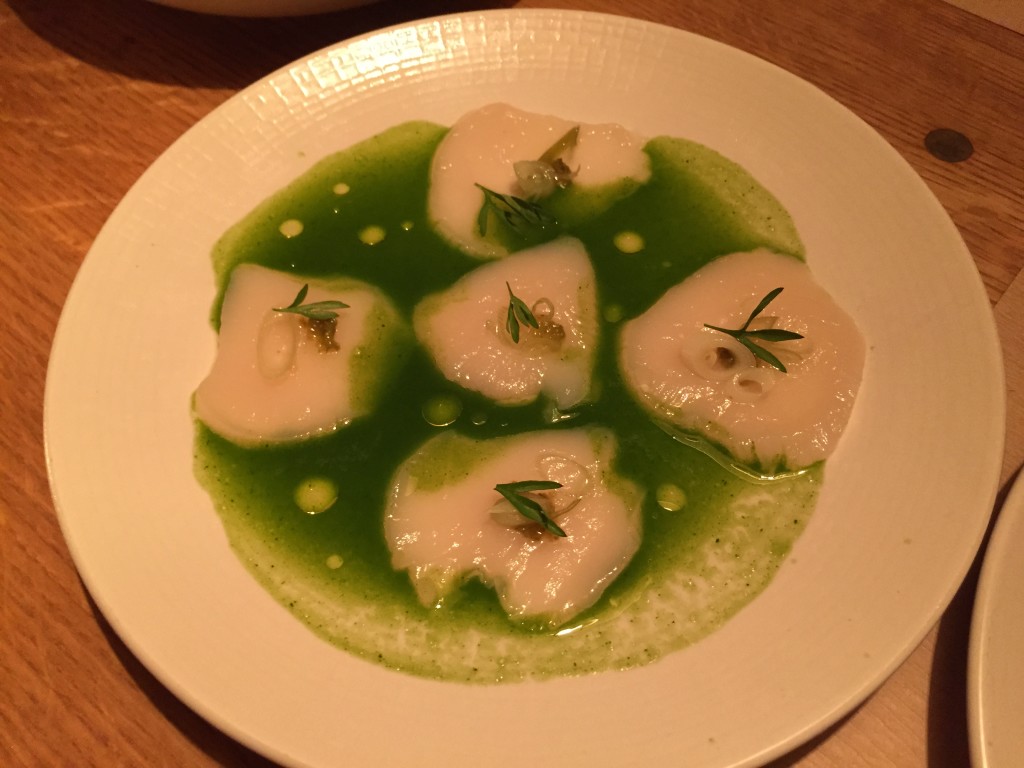 Live Diver Scallops

I think in liquifying the watercress and coriander, the chef may have outdone himself a little on this one. Plus it looks like your scallops are being engulfed by Slimer.  The scallops topped with spring garlic are still good, but this was the clear weak link of the evening.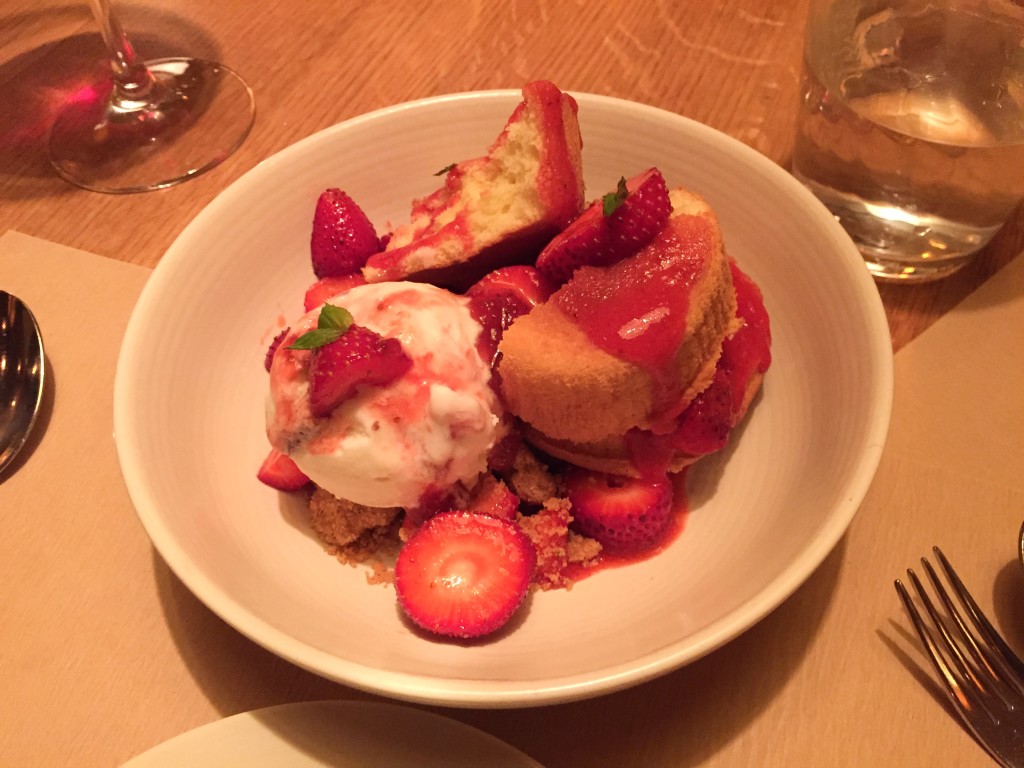 Strawberry Shortcake
Fresh strawberries, airy cake and "milk jam" ice cream makes this one of the best renditions of the classic I've had.
Right Amount for 2? 5-6 plates
Little Park
85 W Broadway (@ Chambers St.)
New York, NY