Why Come Here? Hard-to-find Thai specializes, the Sizzling Brownie
Plant Love House is located in the Thai food haven around Elmhurst, Queens. So the fact that they serve Thai dishes relatively unknown to Americans shouldn't come as a surprise. What does is the fact that they (or any Asian restaurant for that matter) offer up some destination worthy sweets.
Plant Love is on a side street off Queens Broadway that you would never find on your own, although it is just up the road from hot spot Chao Thai. It's a tiny space with about ten tables, a blackboard and display case counter that looks more like a bakery than a restaurant. There is a small savory menu though that looks intriguing with dishes like shrimp paste rice with sweet sausage and spicy pork blood noodle soup. But dessert was the focus when I came here recently with the amazing baked goods blogger Jenn Baker. We tried their two dessert specialties: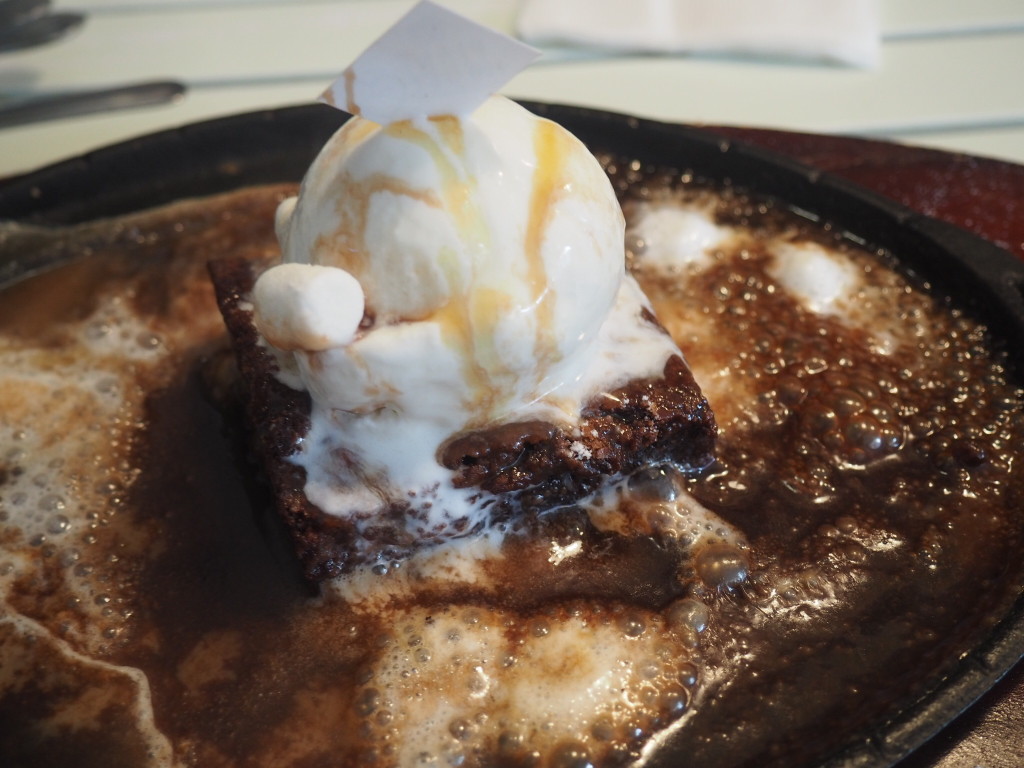 Sizzling Brownie 

It's presented sizzling in a piping hot skillet like some sort of dessert fajita and this is definitely part of the appeal. But it's also a really good brownie covered in what will soon become a delicious goo of melted ice cream, caramel and marshmallows. If that sounds good, you need to make this trip. If not, something is wrong with you.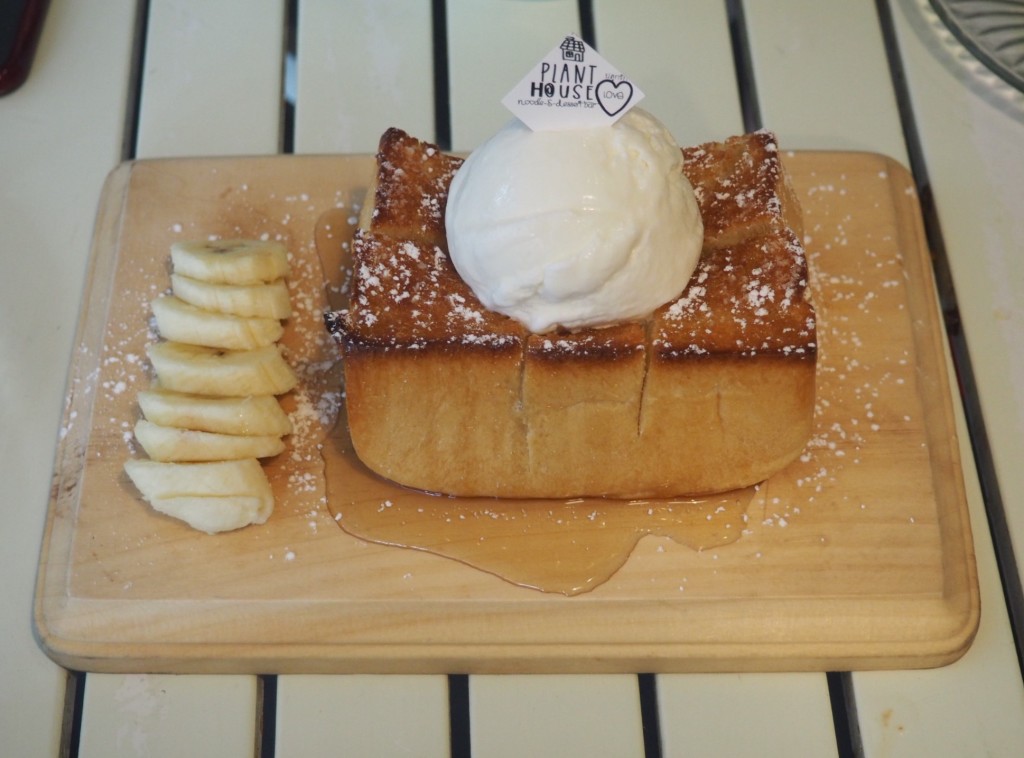 Plant Love Toast 
This is nothing like the toast you've been eating for breakfast. It's an airy, buttery thick cut of bread covered in honey, powdered sugar and ice cream. You came all the way to the middle of Queens – don't stop at one dessert.
Plant Love House
86-08 Whitney Avenue (off Broadway)
Elmhurst, NY