Note: I was invited as a guest of the establishment and received a complimentary meal. This was not in exchange for a positive review and opinions expressed are my own.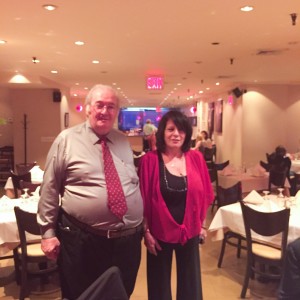 In New York, Middle Eastern food is generally associated with street meat carts and casual falafel & kebab joints. While I have no beef with these inexpensive mainstays of the local diet, this region has much more to offer on the food front. This is on full display at Byblos, where Lebanese owners Sonia and Sabeh Kachouh offer an upscale Mediterranean dining experience that will change the way you think about Middle Eastern cuisine.
Enter Byblos and you find yourself surrounded by palm trees, terrazzo tiled floors and Jerusalem stone columns that transport to the Medieterrenan resort town from which the restaurant gets its name.  White table cloths, ivory walls and the soft sounds of Lebanese music in the background add to a charming yet relaxing vibe. On Saturday night things pick up when live bands and belly dancers come in beginning at 9:30. The wine list also stays true to the region with 70% of Lebanese origin. We were served a Massaya and Domaine Wardy Les Terroirs, and both impressed.
When it comes to the food, the menu ranges from fan favorite mezze (dips) to local specialties you've likely never seen before. All the of dips were among the best renditions I've ever had. They offer a $6 mezze and Lebanese wine happy hour from 5-7 which make this a perfect place for a drink and bite after work. They also offer delivery, which would have been great when I worked many nights through dinner a few blocks down the street. But make sure to grab a sit down meal here too for a full-on Lebanese feast with first rate hospitality.
Some of my favorites are below. As this was a tasting event, portions are larger than normal.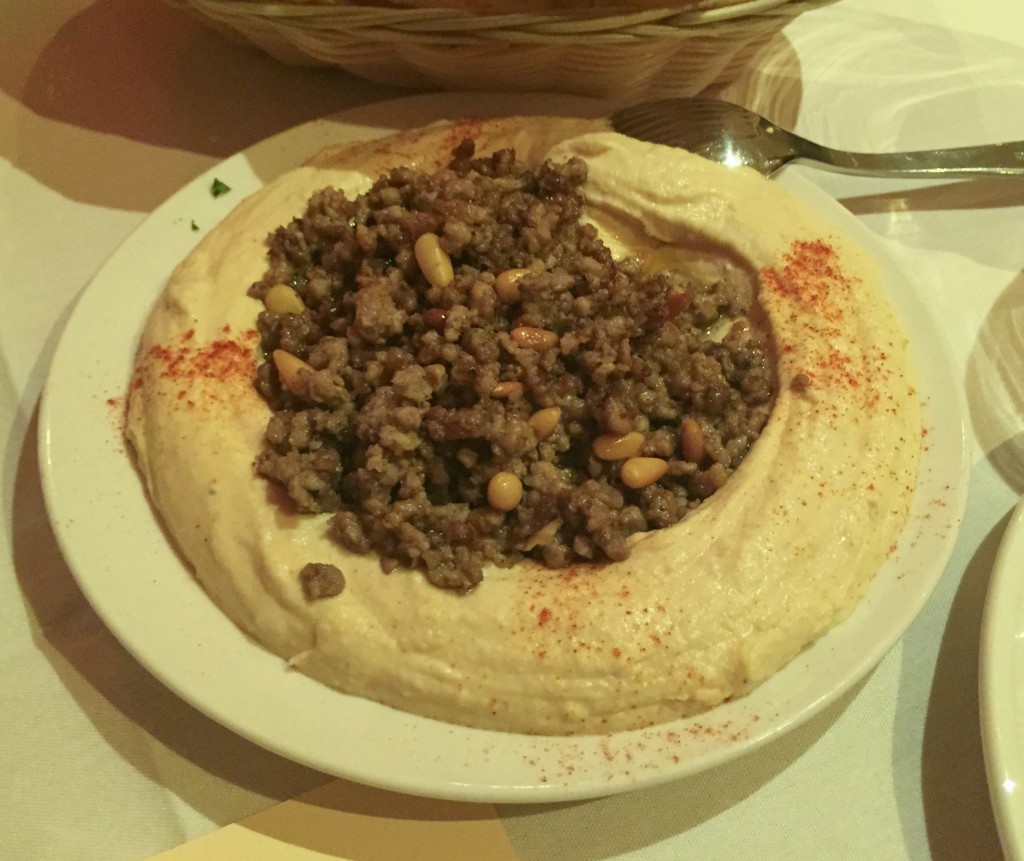 Hommos with Meat

Creamy hummus with a sprinkling of lamb and pine nuts. This is how hummus is meant to be done.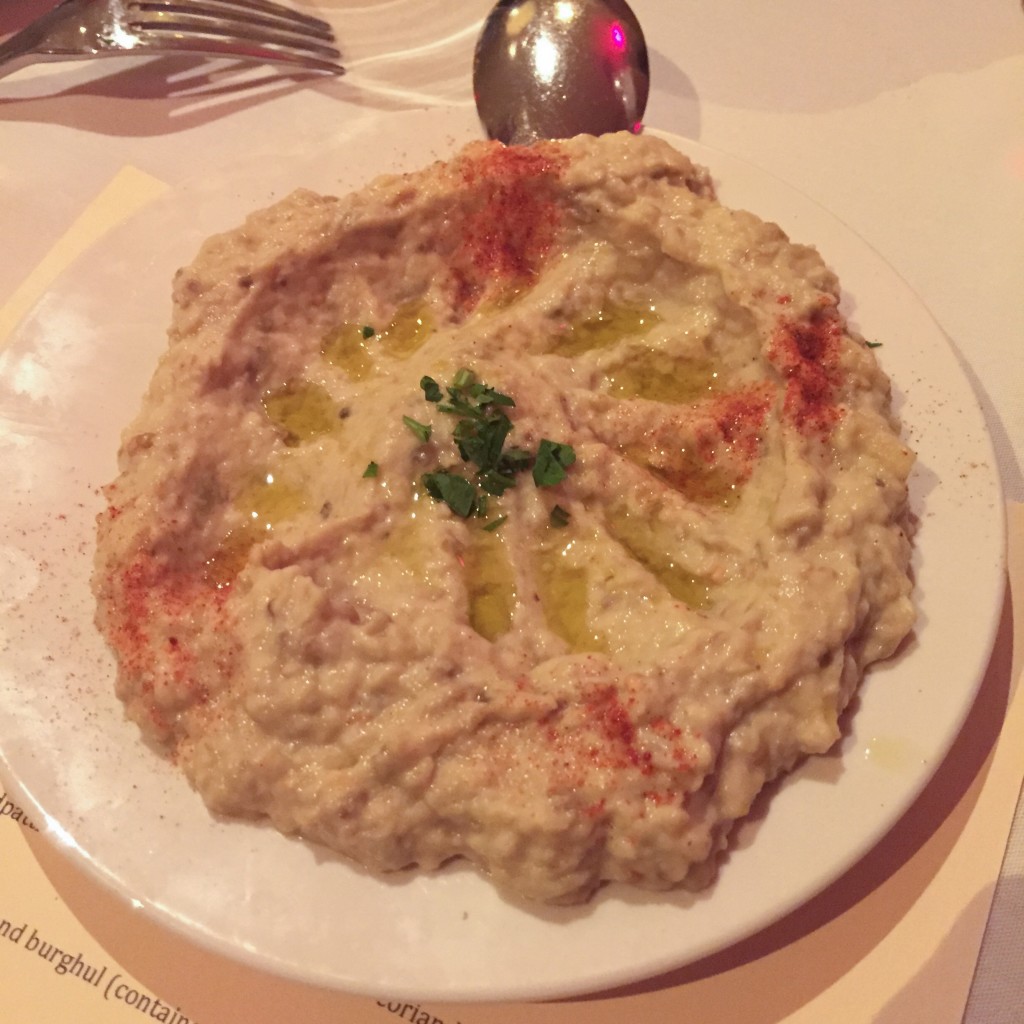 Baba Ghannouj
 I actually thought this was the hummus when it came out as it lacked the gray color I typically associate with Baba. But I now know this is the color you want to see. This rendition was light and smoother than usual with a great smokey flavor.
Vegetarian Grape Leaves

Grape leaves are the old standby everybody is happy to snack on but nobody gets excited about. These are worth some excitement. They're soft, not overstuffed with rice and nicely spiced.
Muhammara
Of all the Mediterranean dips that exist, why I have never seen this one before is a mystery. It's like a spicy red pepper hummus with a nutty taste. You want it.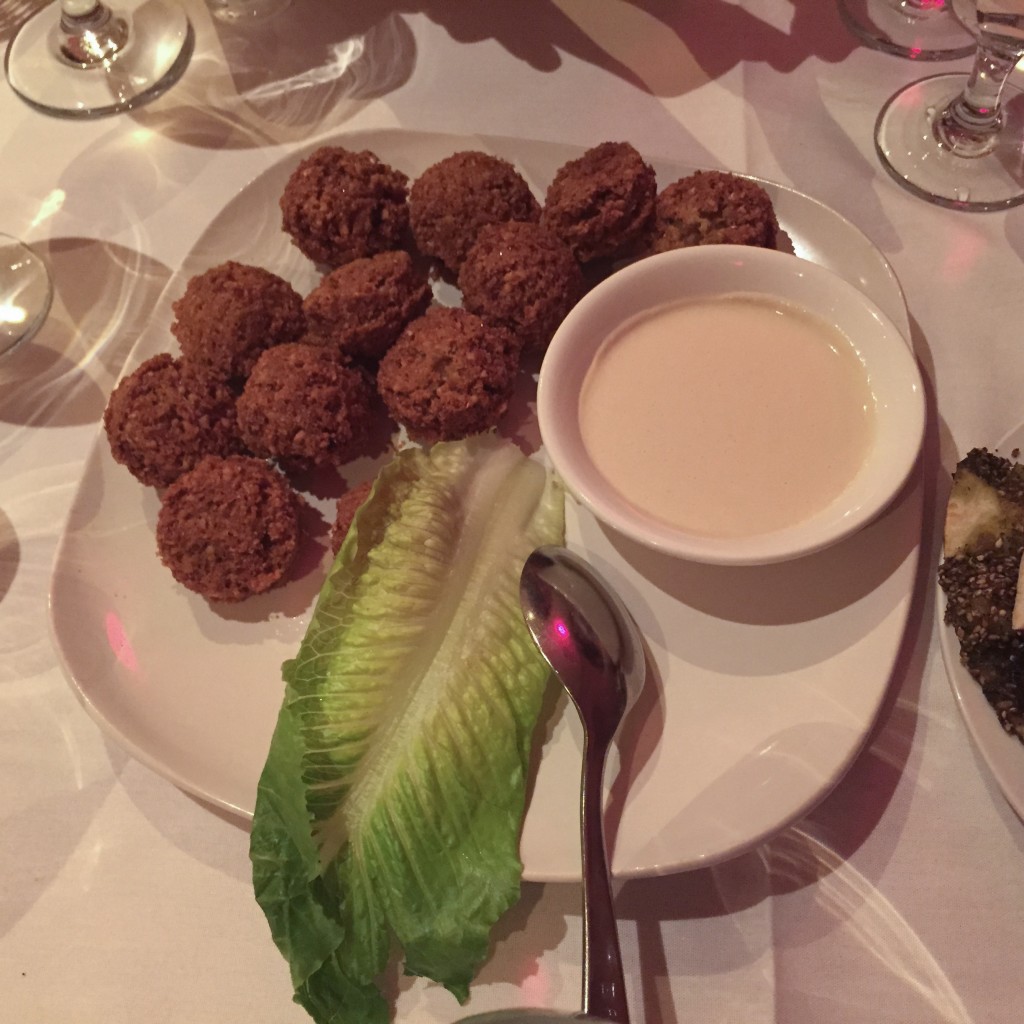 Falafel
 A light crispy fry covers an interior consisting only of chickpeas, coriander and garlic. These are a must order even if you don't usually like falafel.
Cheese Rikakat

You could stuff pretty much anything with cheese and I'll happily eat it. But this light filo dough filled with haloumi was particularly good.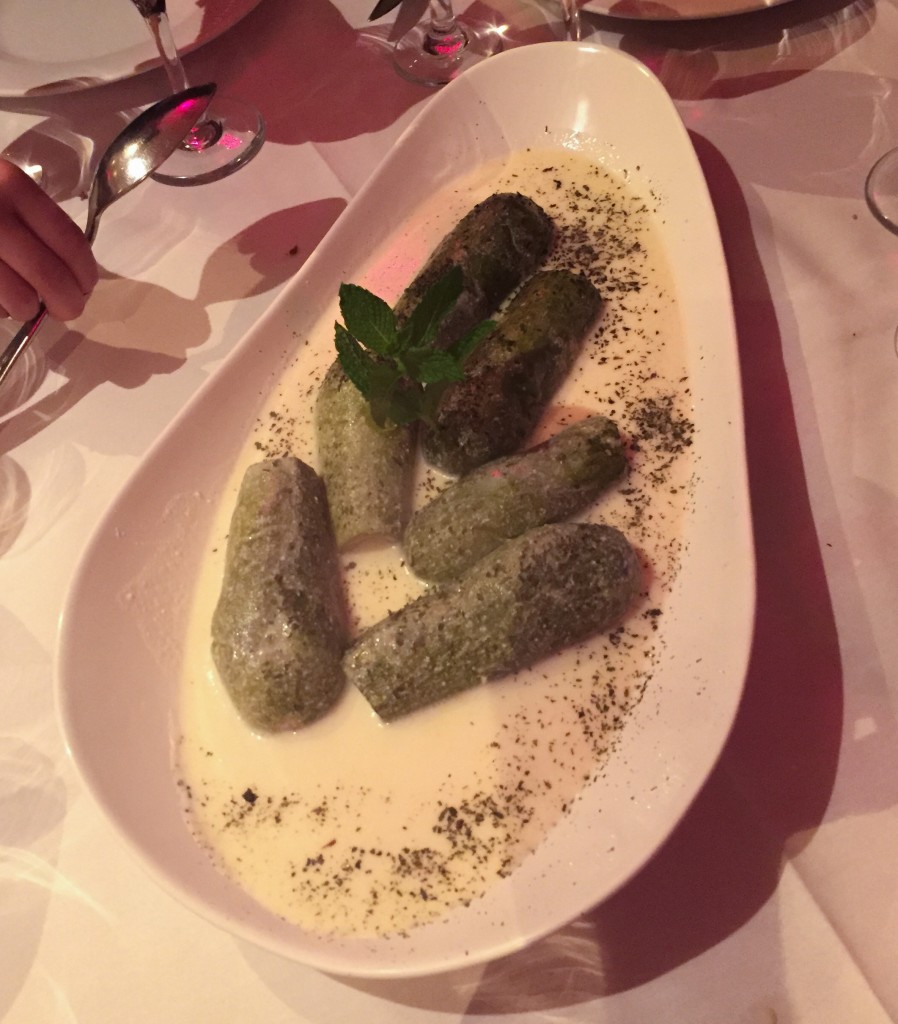 Stuffed Squash with Yogurt Sauce

Sort of like the grape leaf, except instead of the leaf its a zucchini. This one comes stuffed with spiced lamb and rice in a yogurt sauce that gives it a nice comfort food quality.
Grilled Shish Taouk  

 The grilled chicken kebab is another old Middle Eastern standby that's generally solid but not exciting. This one however was surprisingly incredible. The meat was seasoned in a way I've never had before – was that nutmeg? It was moist, juicy and my favorite of many excellent dishes here.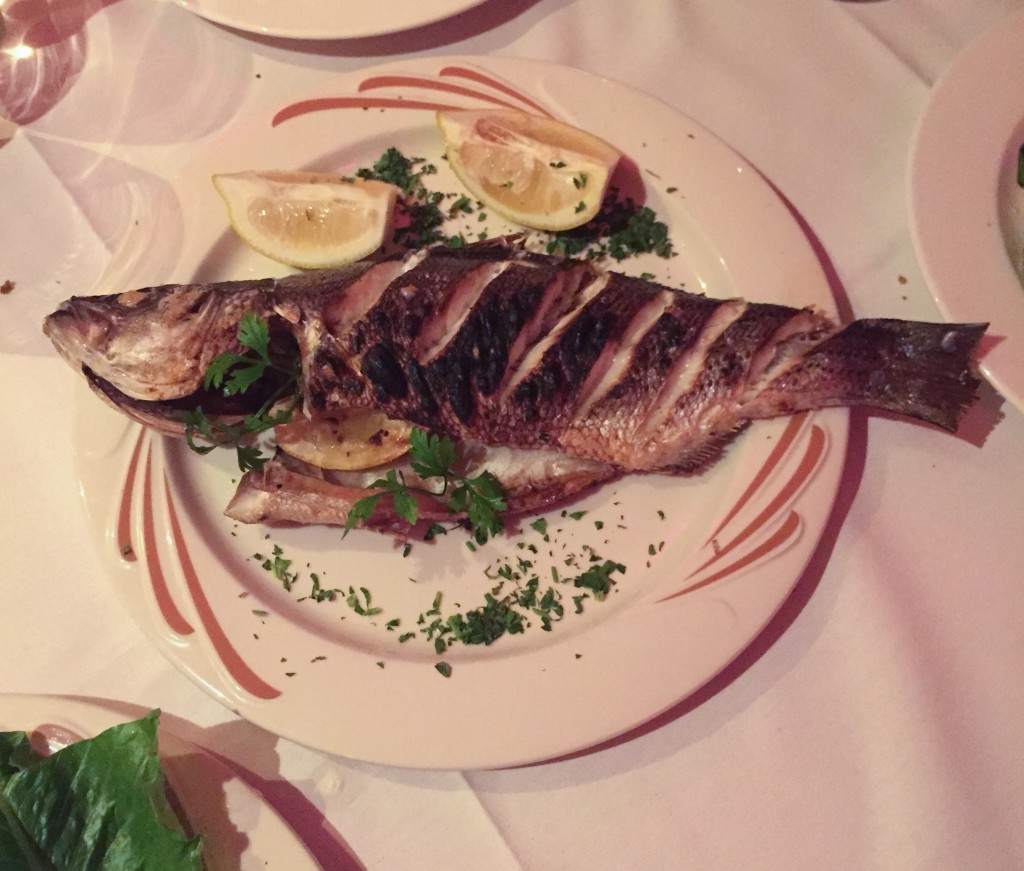 Grilled Striped Bass
 Seasoned with lemon and herbs and perfectly cooked it's a great light alternative if you're not feeling the meats.
Byblos
80 Madison Avenue (28th & 29th Sts.)
New York, NY