Note: I was invited as a guest of the establishment and received a complimentary meal. This was not in exchange for a positive review and opinions expressed are my own.
Why Come Here? Excellent Neapolitan style pizza, trendy lounge setting
If a week goes by and I haven't eaten any pizza, you can assume I'm 1) out of the country or 2) in a coma. As such, I'm constantly on the hunt for a new slice to scarf. Yet somehow Adoro Lei had managed to fly under my radar, possibly because of it's location in the dead zone alternately referred to as the South Village /West SoHo / Holland Tunnel Entrance. But whether you're on your way to the Jerz (hopefully just passing through) or looking for some intriguing takes on Neapolitan pizza, Adoro Lei is worth the trip.
Two things about Adoro Lei that get me excited. First, it somehow manages to function equally well as a fancy pizzeria as it does upscale lounge. The bar is in the center of the space and dons two TVs for your gameday viewing pleasure. They serve up a nice selection of artisan cocktails, wines and craft beers. There's even a DJ stand next to it. However, as you move away from the bar area you find the modern art, blue lighting and brick walls of a trendy restaurant. The beauty is Adoro Lei can be whichever you want it to be.
Second is the food. The heart of the menu are the pizzas which they do up in over 15 styles. Many of them are pretty unique like the egg covered Taldea or Mussels and Sambuca topped Tullia. But lest you think they're playing the old trick of fancy toppings to cover up an inferior pie, fear not. The Neapolitan style crust is chewy, not too thick and charred just right. The gobs of fresh mozzarella are incredible. And make sure to save room for dessert – the ones I sampled were fantastic. Here's what I tried: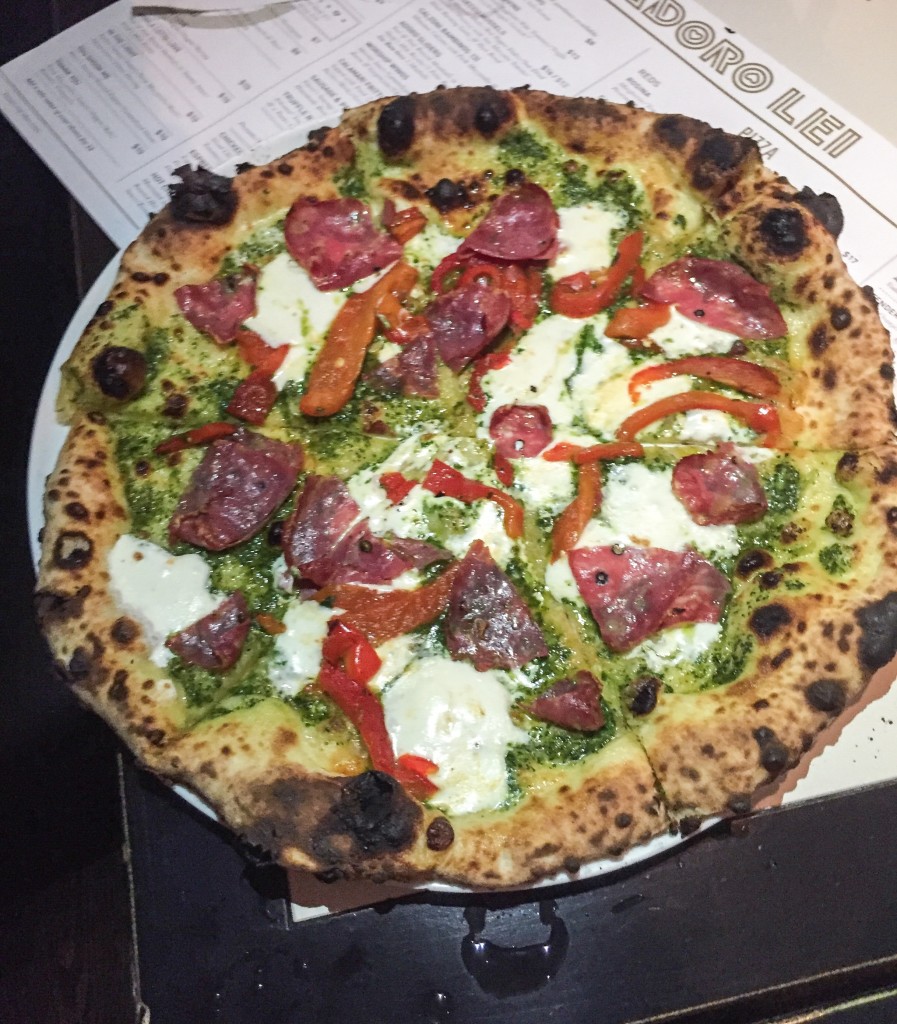 Medici Magnificent
 Every pizza lover knows you've got your red pies and your white pies. But I think it's time to add green to the mix. Medici uses a dynamite pesto sauce to transform what's otherwise basically a pepperoni pie. Awesome.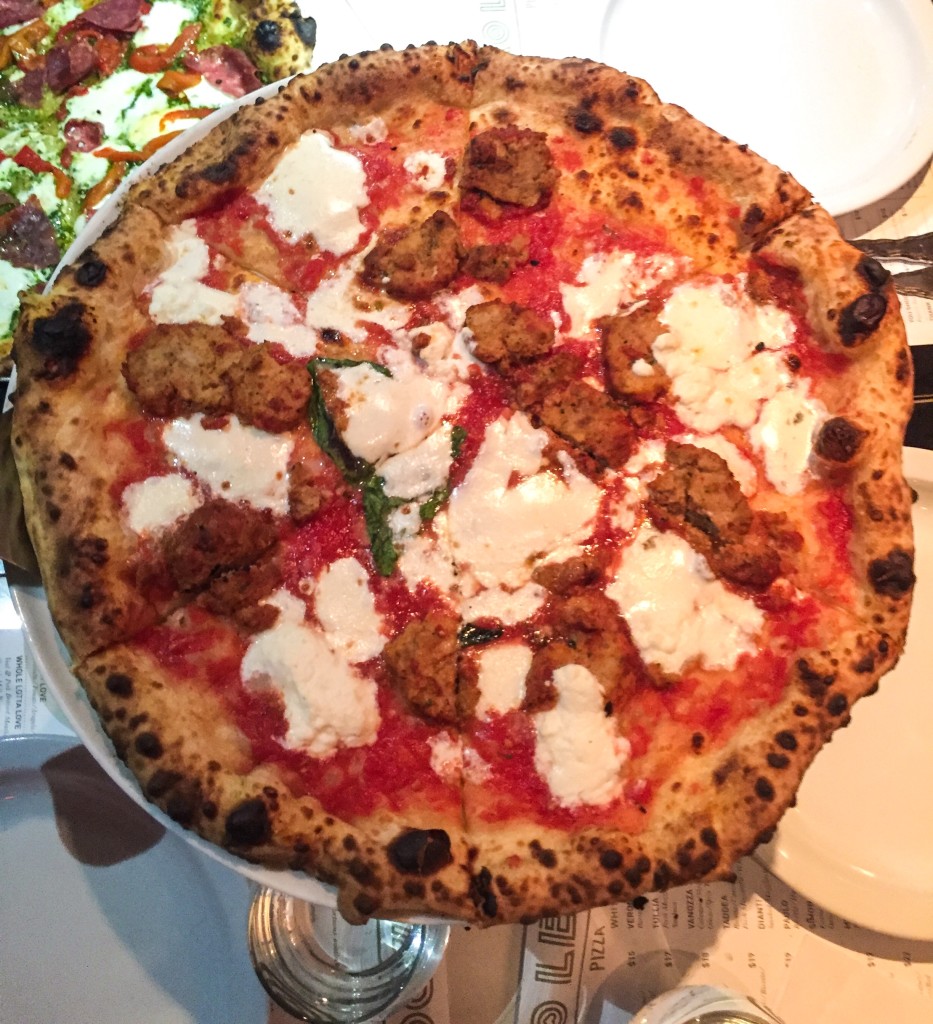 Charlotte
Ususally meatball pizzas are not my favorite. Few restaurants want to lay their best balls on a pizza, so you end up with something dried out and dense. Not at Adoro Lei. The veal & pork mixture is legit and I'd happily eat them alone. Combine it with a ricotta/mozzarella blend and you've got an amazing meatball parm turned pizza. My personal favorite pie here.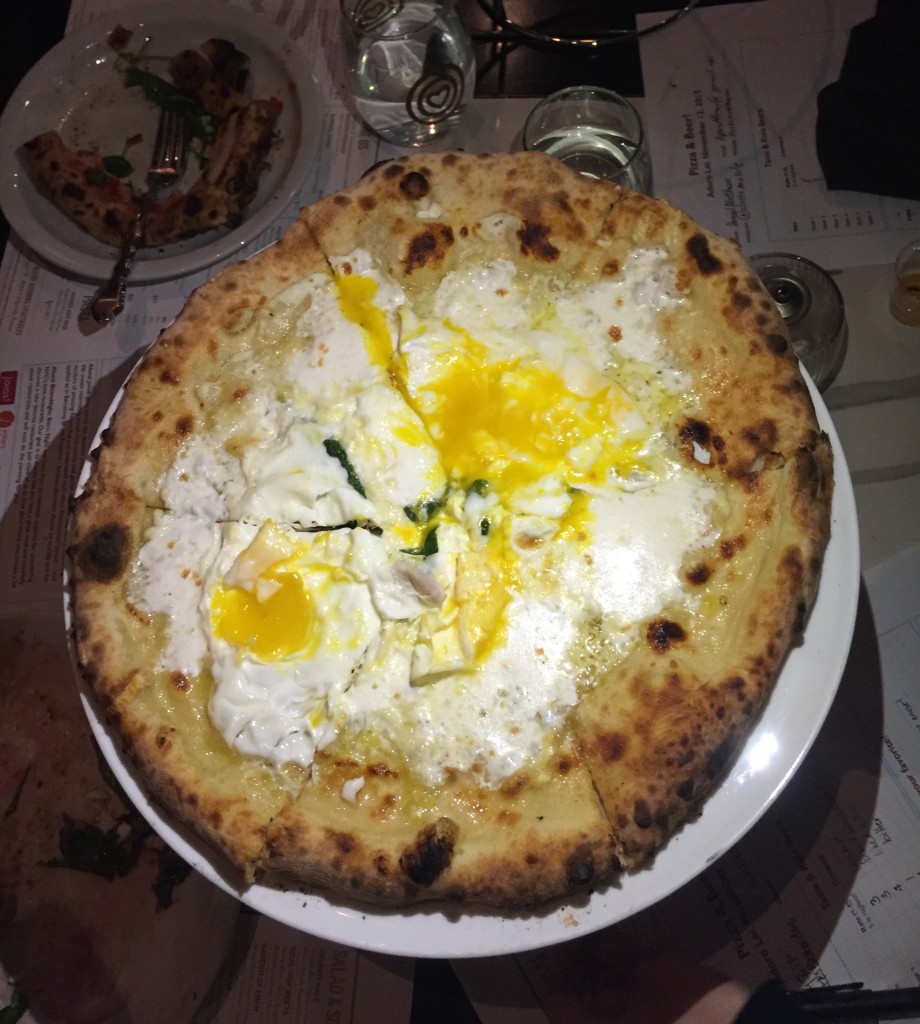 Taddea (Not Eaten) Sadly I had to skip this one because of an egg allergy, but damn does it look pretty. It's topped with egg, ricotta and nutmeg. Reviews from the rest of the table make it sound like a winner.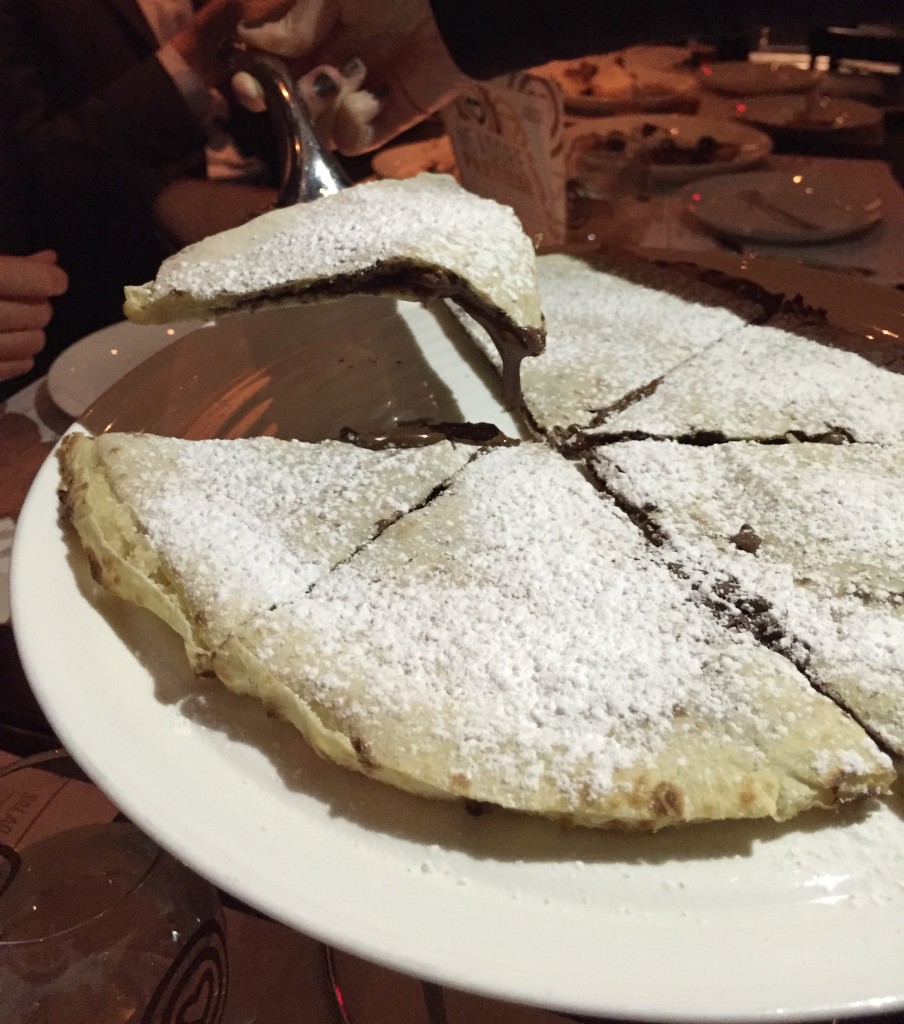 Nutella Pizza

Don't let pizza time end just because it's dessert.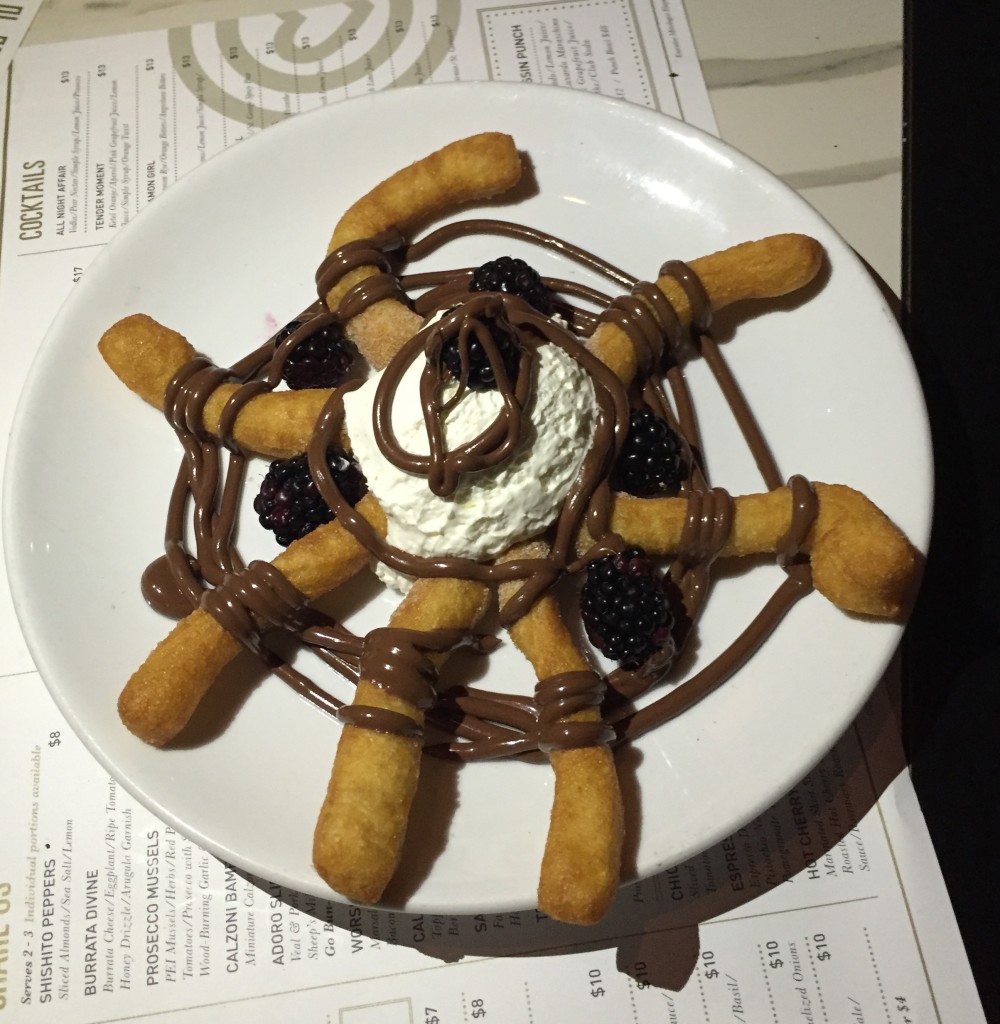 Nutella Fingers

Because you can never have too much nutella, get an order of these churro-like fingers drizzled with it.
Adoro Lei
287 Hudson Street (Spring & Dominick Sts.)
New York, NY