Why Come Here? Manhattan's best and most fun Korean BBQ
Some restaurants are best enjoyed by couples. Others set up well for solo dining. Then there's Korean Barbecue that requires you to bring a large group of friends to properly take in what it has to offer. It's what I like to call the Vegas of dining. Almost all the tables are built for groups of at least six. The meat comes out on massive trays no small team is meant to consume. And everyone seems to be having a good time.
Kang Ho Dong Baekjong takes both the food and fun factor to the next level and is my new favorite Korean BBQ in the City. Here's why. First, at any given time, half the tables are there to celebrate a birthday. And how do you celebrate your birthday in a Korean restaurant? By dimming the lights and play Gangnam Style of course! Naturally the entire staff gets into the act. The wide open space ensures you're part of the fun. It's the surest way to turn any frown upside down!
Second, you don't have to cook the meat yourself. Look, some people will tell you the cooking is part of the fun. But worrying that your ribeye is going to come out medium well while telling the story of that time you outran a Mexican Drug Cartel can get quite stressful. The staff also does this forty times a night and knows how to cook it better than you ever well, so let's agree it's best left to them.
Then there's the fact the food is some of the best in town. Even the sides – which await you as you arrive at your table – are legit. And for your added enjoyment, your little grill is cooking you some corn and eggs throughout the meal.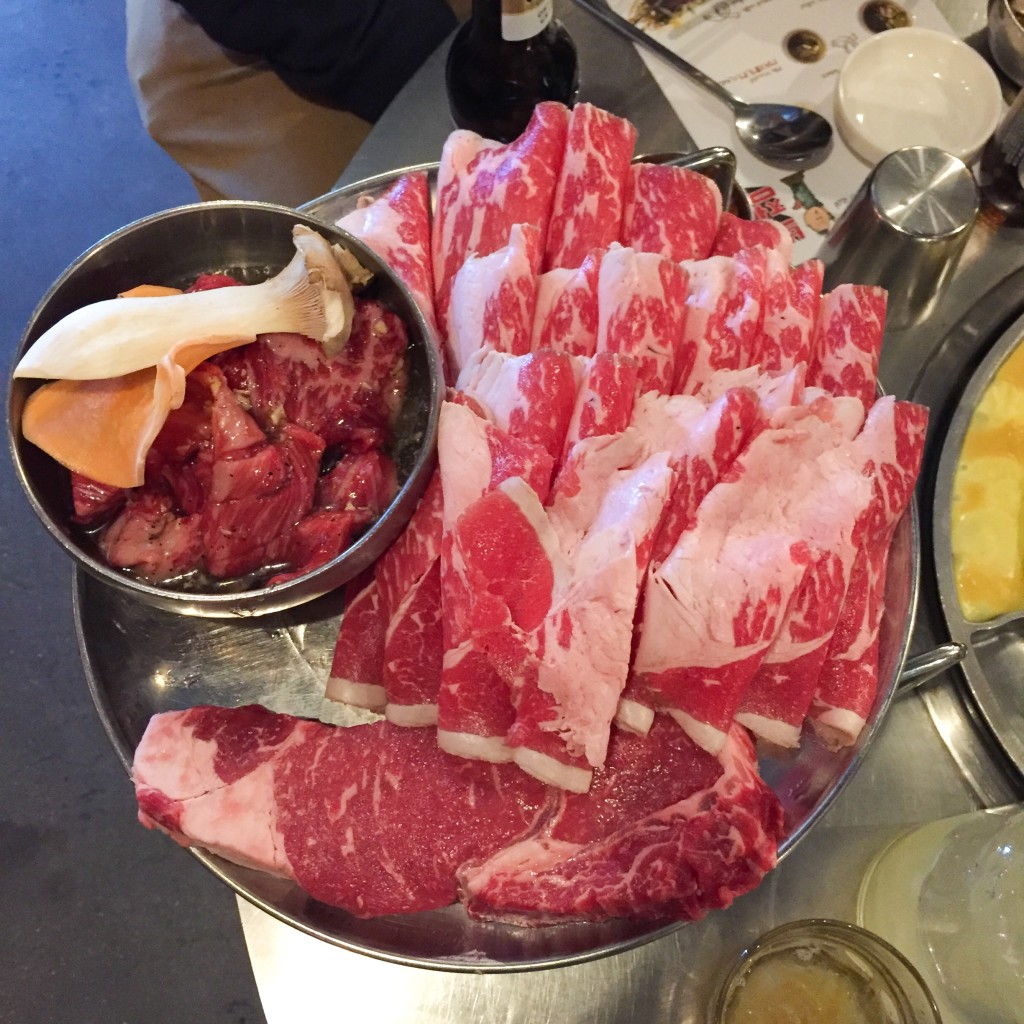 Beef Combo

 In Korean BBQ, the beef comes first. So make sure you order this. It comes with Brisket, marinated Short Rib & Rib Eye. The meats are prime, cooked medium rare and the Korean accompaniments are bomb.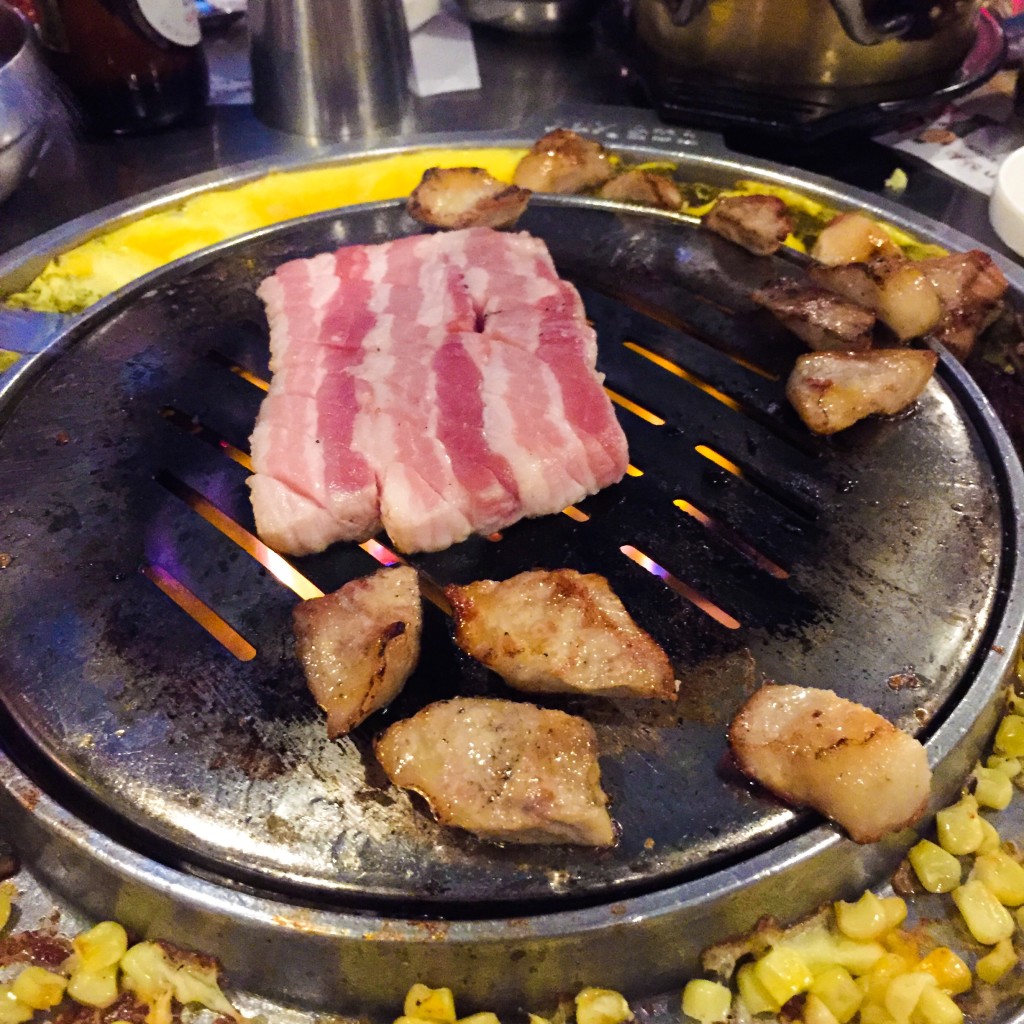 Pork Combo
 The second combo you want comes with pork belly and jowl with a choice of either collar of spicy belly. You obviously want more belly because it's just big bacon.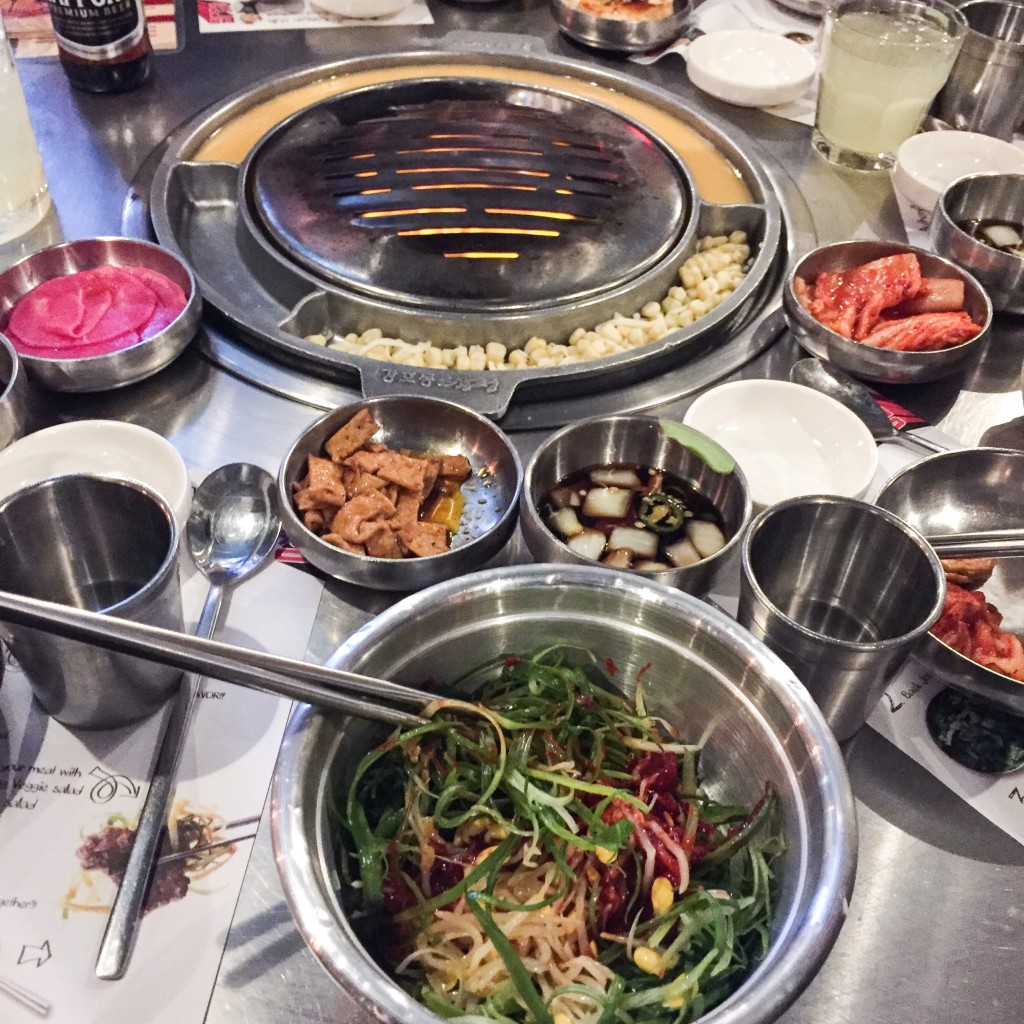 Banchan  

 You get a nice assortment right off veggies and sauces right off the bat. You can wait to pair it with the meat or just dig right in. The beauty is it's all delicious – even the tofu and salad! I love that this place doesn't let anything slip through the cracks.
Kang Ho Dong Baekjong
1 East 32nd Street (5th & Madison Aves)
New York, NY