Why Come Here? Excellent innovative tasting menu, fit for vegetarians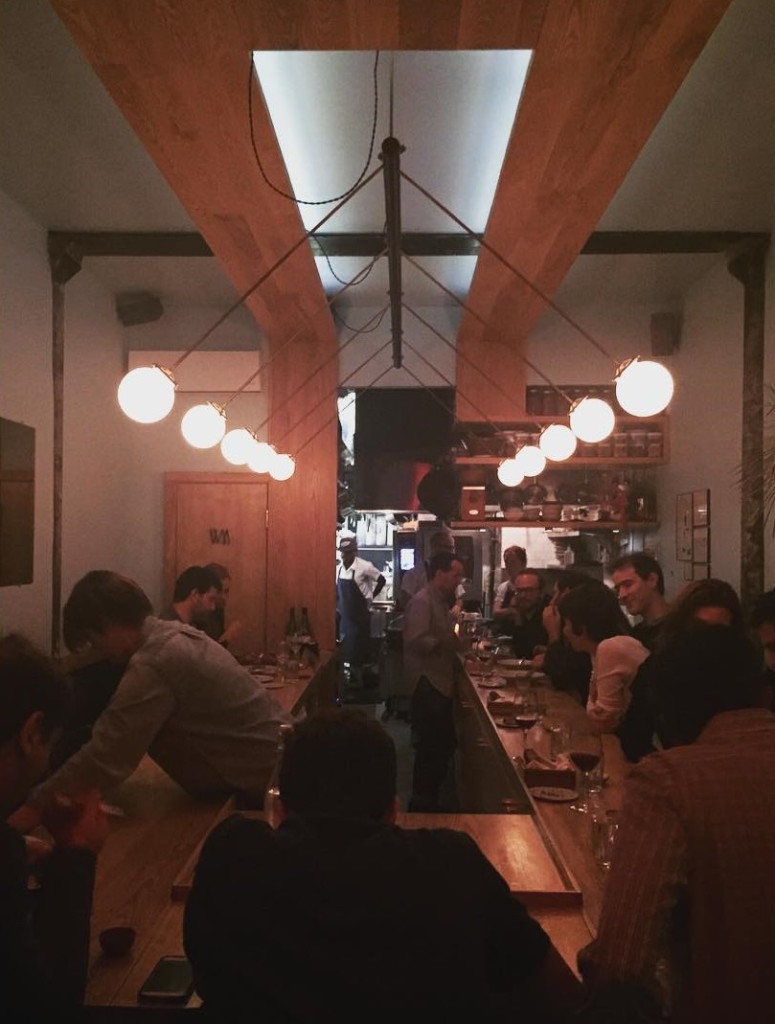 With vegetarian and vegan spots like By Chloe and Superiority Burger all the rage these days, vegetables seem to be having their moment. But when it comes to dropping $85 for a tasting menu, apparently people still expect a little flesh in their meal. Despite a Michelin Star and very positive reviews from Eater and the New York Times it took me almost a year to find someone willing to shell out that kind of cash for a "bunch of plants" at Semilla. Finally I was able to get vegetarian blogger LetsNomNom to agree. I'm glad she did, because this is one of the best meals I had this year. And I didn't for a second miss the meat (although there actually is some!)
The layout is the now popular for tasting rooms "minimalist communal horseshoe." I'm gussing it's because this setup is a win-win for diner and restauranteur alike. For the diner, anticipation builds as basically the only things to look at are the kitchen and the food being served to everyone else. You just dropped half your paycheck on the meal so why not focus all your attention it? For the restaurants, they can pack in more diners than individual tables allow all while feeding them the line of bullshit above.
The menu changes daily so you won't be getting what we got. You actually won't know exactly what you got until after the meal when they email you the meal. But fortunately it seems like a few items hang around. This includes some things that come from Cowbella farms which whipped up the best butter I've had and served as the basis for some serious ice cream. So don't worry, "vegetable-forward" doesn't mean you're eating 10 courses of salad. In fact Semilla is a reminder that you can do as much with vegetables as a great piece of meat. Which makes you wonder why we had to be so bad at making them when you were a kid.
Here's what we had: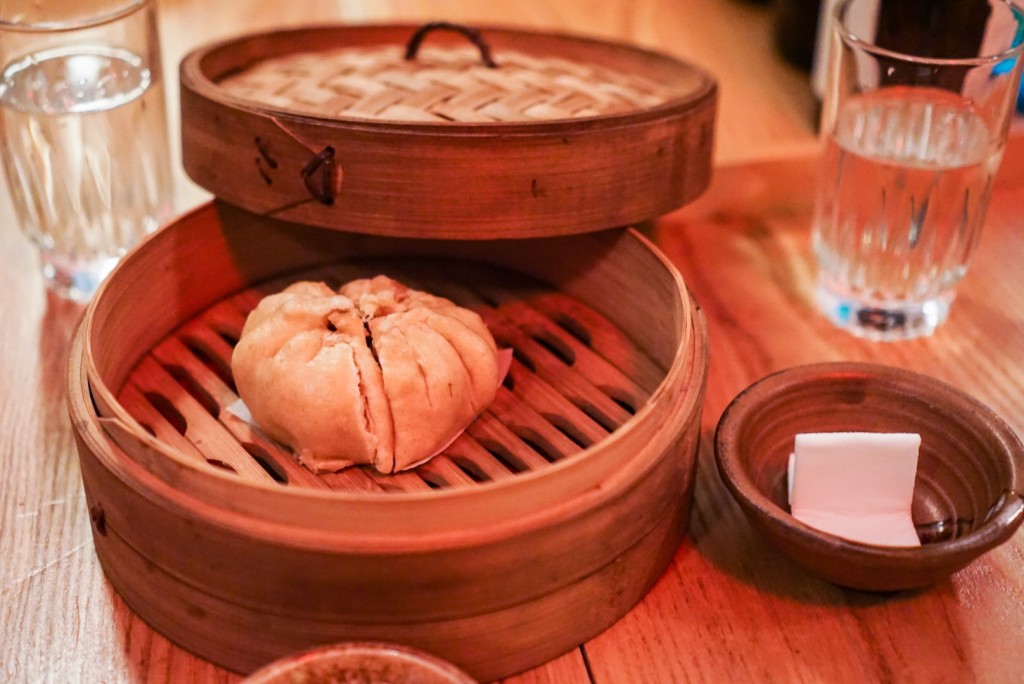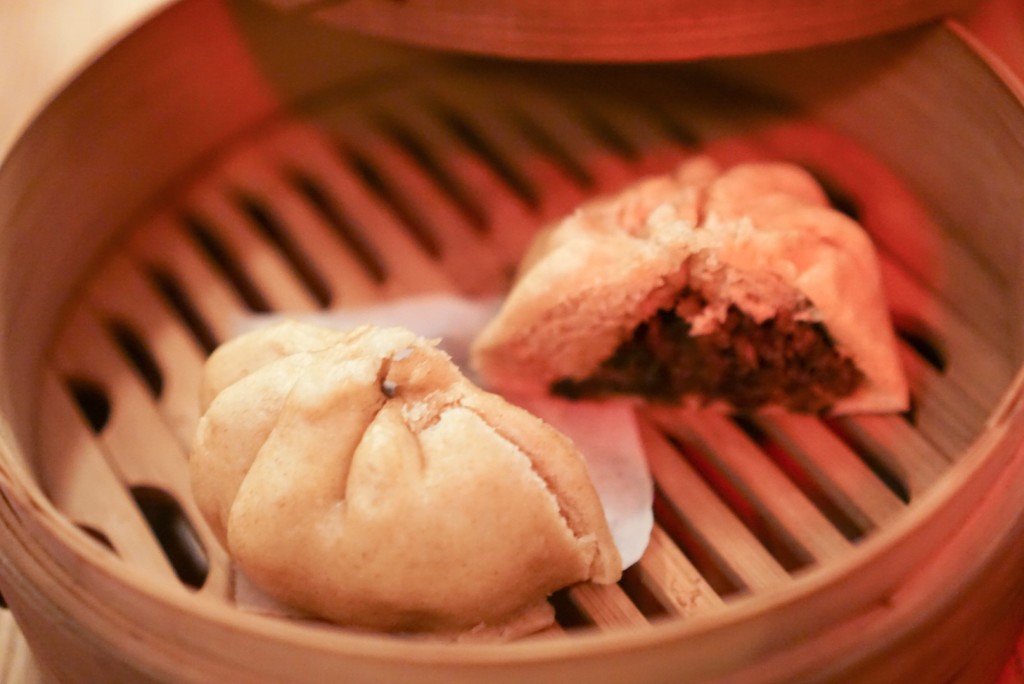 BBQ Sunchoke Bun

When this came out we thought it was filled was meat. It didn't help that it was placed only in front of the two of us who weren't vegetarian. And the fact of the matter is even after eating it I'm still not sure. It's got a great bbq flavor anyway and comes with a Tomato & Sesame Vinagrette.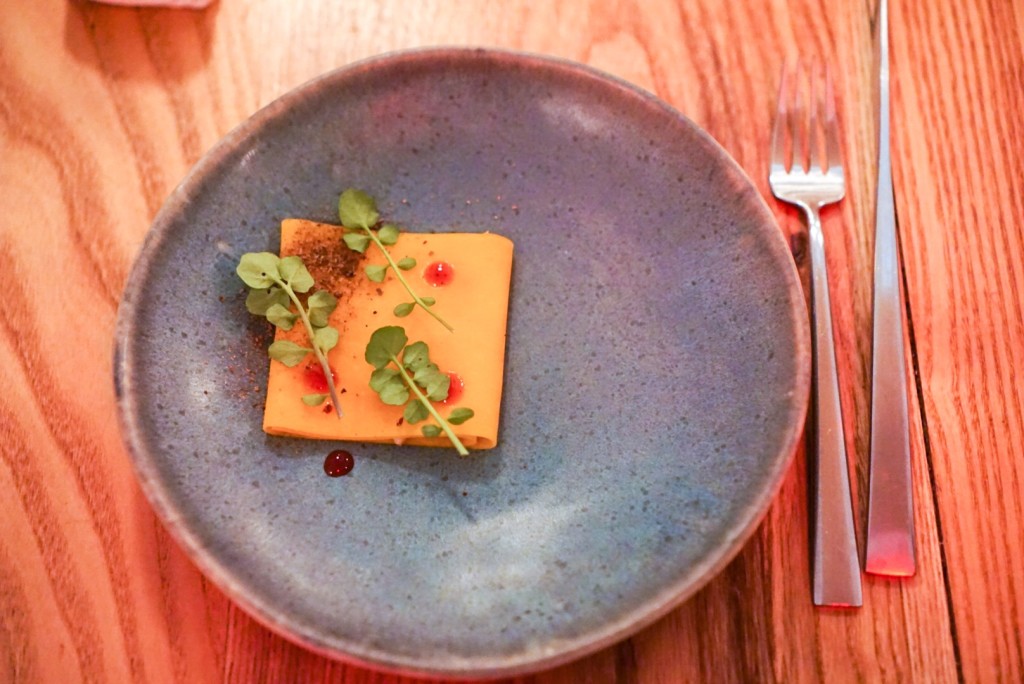 Butternut Squash

 This was really the only miss of the night. The squash was a little bland and the small amounts of quince & pancetta weren't enough to make up for it. Also somewhat disappointingly, LetsNomNom didn't have anything replacing the pancetta in hers.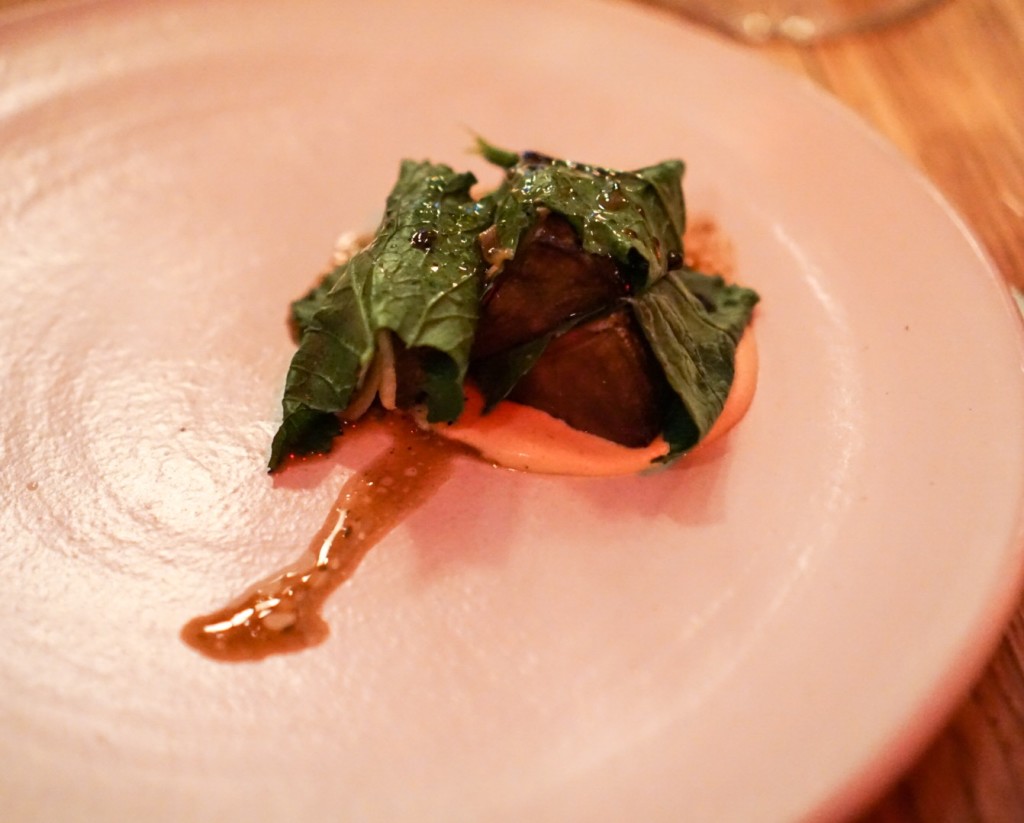 Roasted Celeriac

The menu says roasted but this straight-up tastes like barbecue. I'd love to see veggies like this offered as an alternative at barbecue events or restaurants. That said, the apple and rabe leaves seemed like more of an afterthought.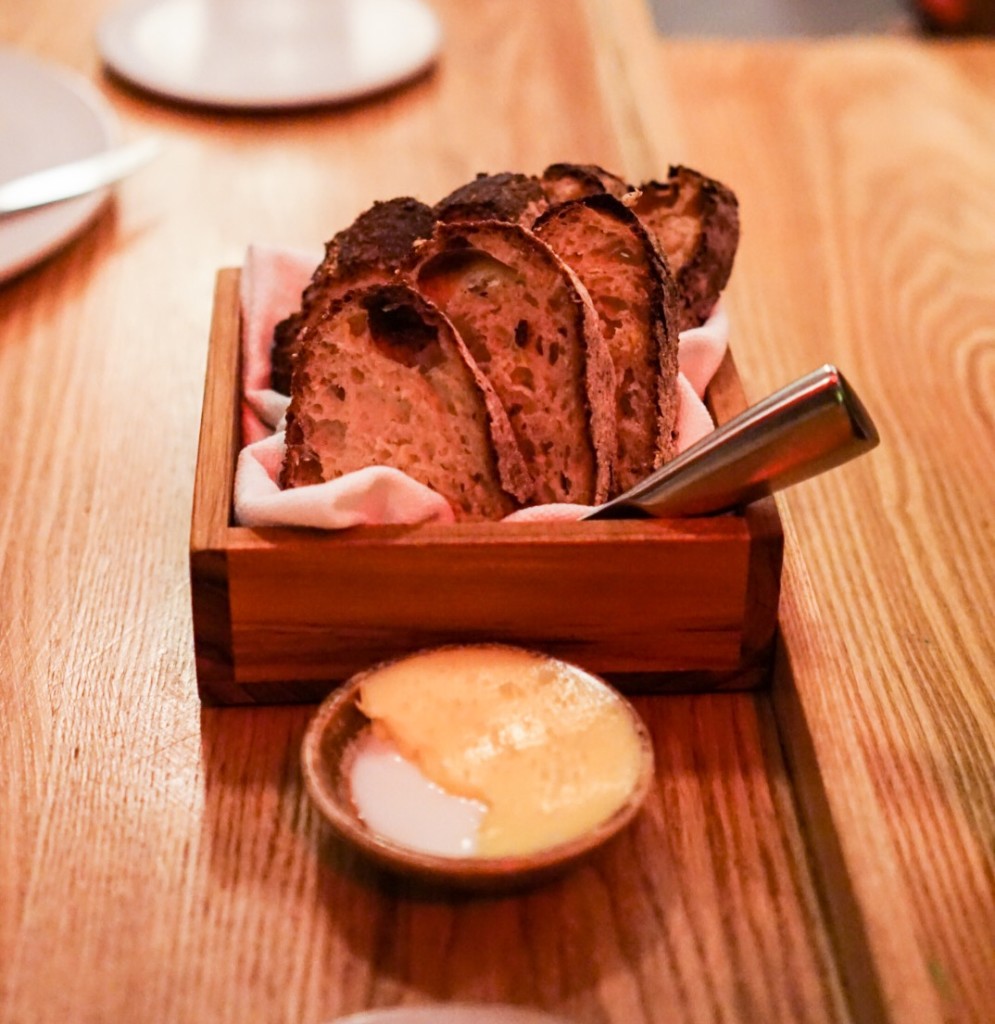 Sourdough Bread with Cowbella Butter & Buttermilk

For whatever reason, this was the point in the meal that it was determined appropriate to serve the bread. Maybe it was a sign things were about to get kicked into high gear, because everything after this was at another level. And it started with the butter. See that pool on the left side? That's buttermilk. And mixing it all together crated the best butter ever made. Get excited and prepare to fill up on bread.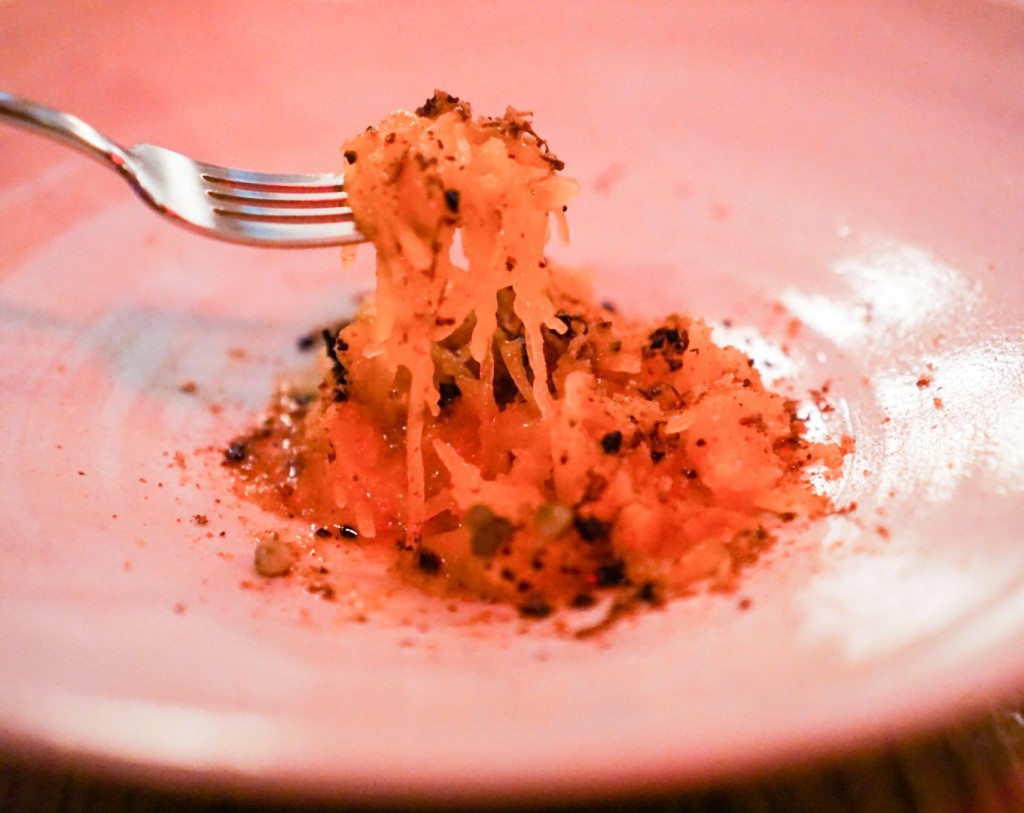 Spaghetti Squash "alla putenesca"
It's a rare vegetable pasta that's better than most of its wheat based couterparts. But this nails it. The spagehtti squash is served simply with pepper and dehydrated pickled capers that have a delightful tangy crunch.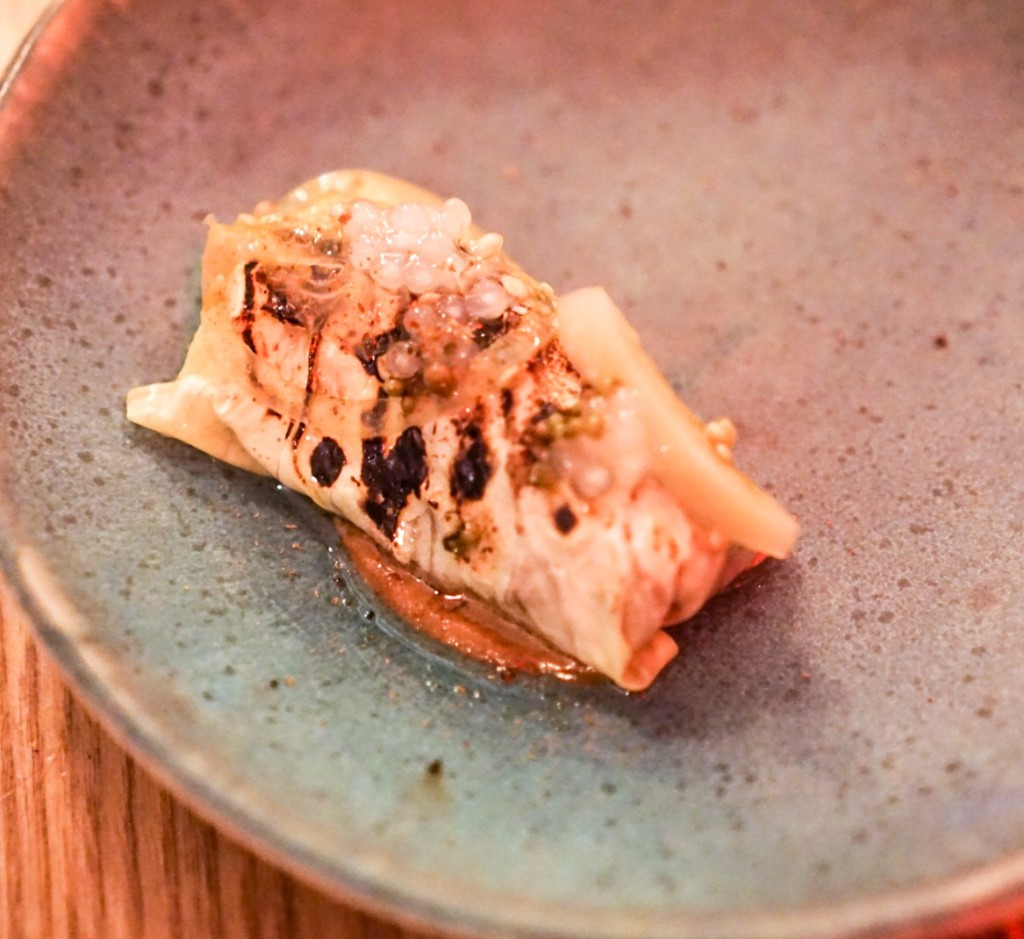 Cabbage Roll w/ Sunflower Seeds, Pickled Green Tomato & Lamb

I have a high bar for cabbage rolls after growing up on my grandmothers golabki. This is nothing like it, which is maybe why I can fully embrace it's awesomeness. The pickled green tomato really puts it over the top for me. I want more.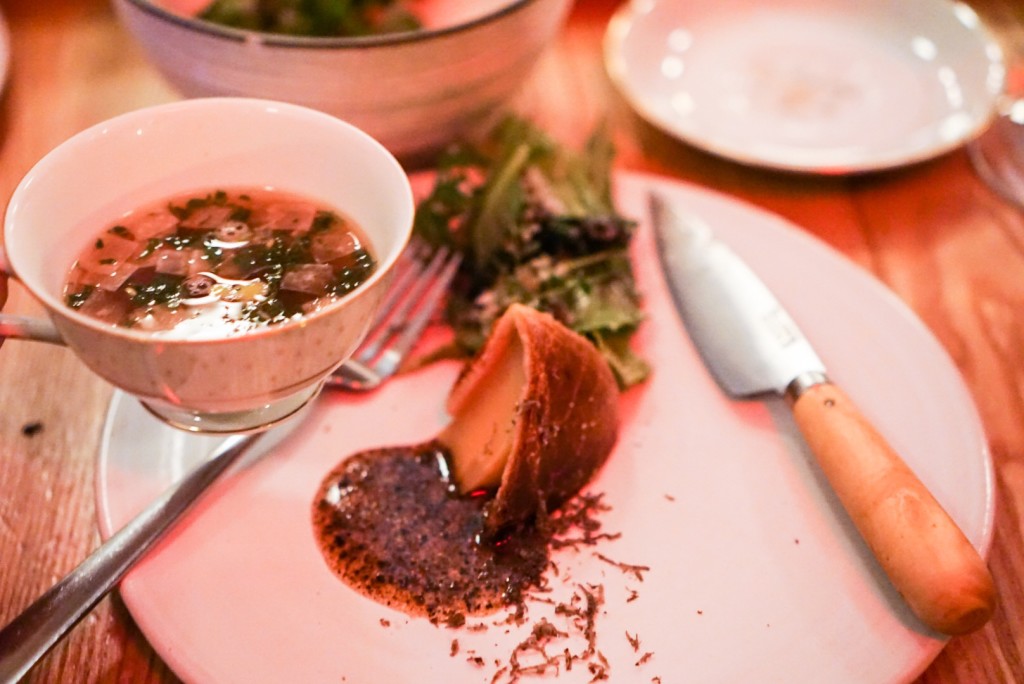 Turnip en Brioche

 You could tell they were angling this as a signature dish when they showed us the uncut brioche three courses earlier. It was worth the build up. The poached turnip in a brioche is worthy of 3 stars on it's own. But to put it over the top it comes with truffle sauce and a cup of it's own green garlic cooking liquid. Definitely a dish of the year candidate here.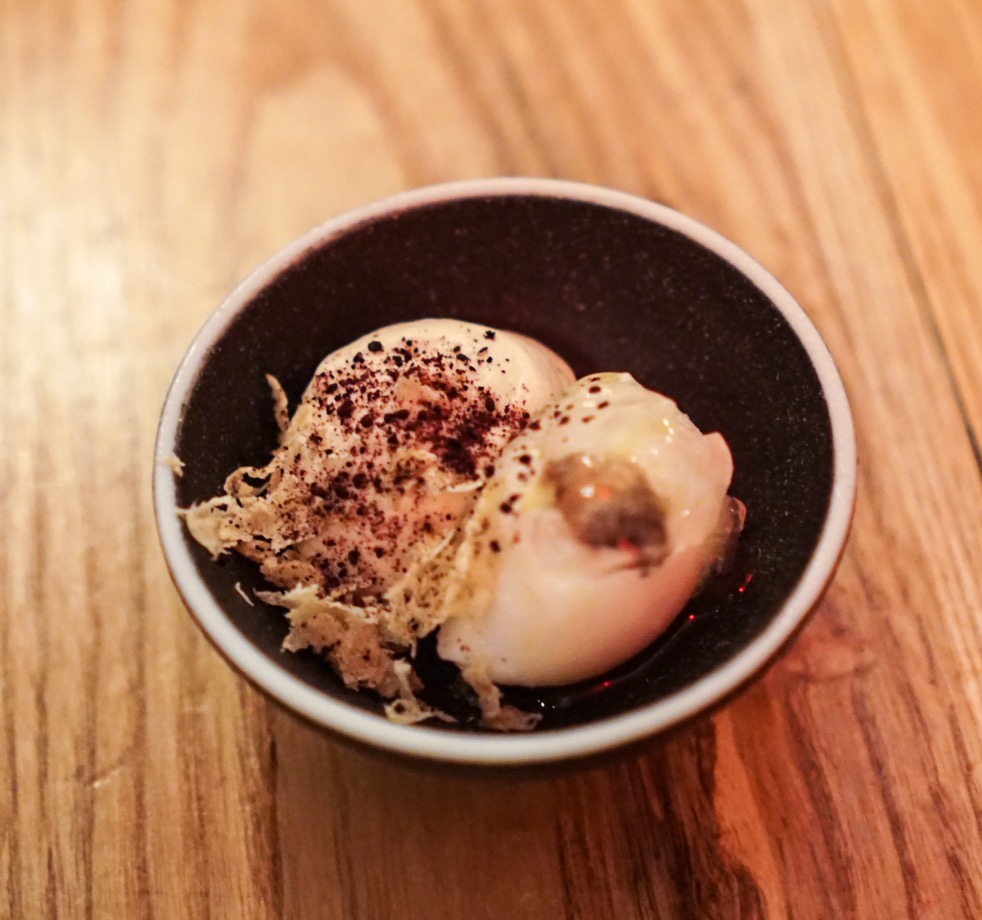 Chestnut Mousse

After all that you expect the desserts to be a bit of a come down. But they're not. The chestnut mousse uses the same Cowbella cream from the butter which is to say it's insanely creamy and delicious. It comes in lavendar & olive oil.
Fermented Grape Sorbet with Kelp Cream

Sounds kinda weird. Tastes kinda amazing.
Semilla
160 Havemeyer Street (S 2nd & 3rd Sts.)
Brooklyn, NY