Note: I was invited as a guest of the establishment and received a complimentary box of doughnuts. This was not in exchange for a positive review and opinions expressed are my own.
Why Come Here? NYC's most innovative doughnut shop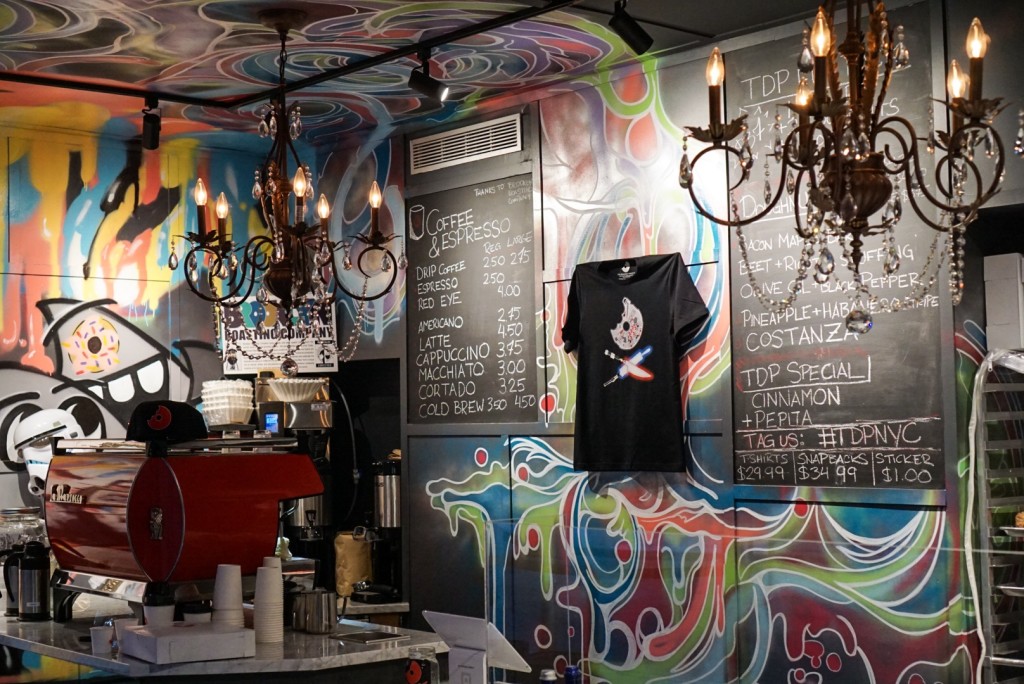 Step into a typical doughnut shop and you'll find little to gaze at other than the tray of your confectioneries options. Your're there to pick your doughnut and that's about it. But there's little that's typical about The Doughnut Project. Enter and the first thing that hits your eyes is a rainbow of street art covering the walls. Then you look up and notice Victorian chandeliers dangling from the ceiling and you're not sure what to think. Are those portraits of Stormtroopers and Johnny Cash? Is that a t-shirt with the millennium falcon as a doughnut? Nothing here is what you expect which is part of what makes TDP such a fun place to eat.
The intrigue continues with the doughnuts themselves, all concoctions of "Director of Chaos" Troy Neal. Even as doughnuts have become more ambitious than jelly and cream- filled in recent years, The Doughnut Project takes the creativity to a new level. There's the maple bacon with a strip of actual bacon. The Costanza – chocolate with pretzels on top ("these pretzel's are making me thirsty!") A beet glaze stuffed with ricotta. It seems these new flavors are causing quite a phenomenon – while I was there a couple came in that had just drove down from Buffalo after seeing the doughnuts on Instagram!
The coffee isn't an afterthought either. TDP uses a La Marzocco machine with beans from Brooklyn Roasting Company. The espresso I had was worth coming in for itself, if that were possible.
The one thing to know is get there early. I arrived at 3:30 with the idea of afternoon coffee and doughnuts and found several flavors had sold out. It sounds like the maple bacon is typically first to go. Here's what I got to try: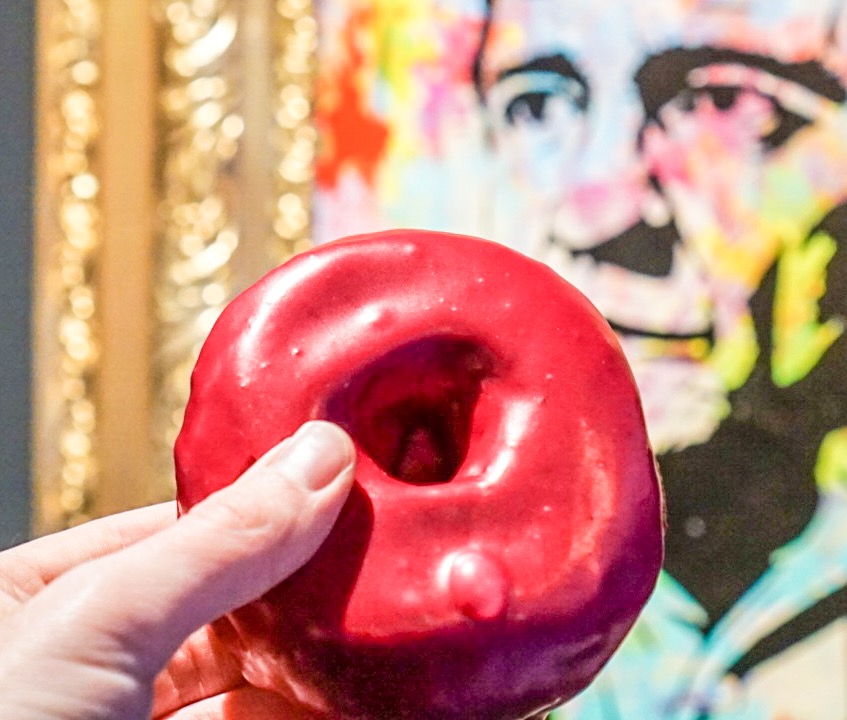 These Beetz are Dope (Beet Glaze w/ Ricotta Stuffing)

 This was my favorite, probably because it's stuffed with cheese. Ricotta cheese. With the beet glaze you can imagine it as the not-so-healthy (and therefore infinitely more delicious) version of a beet salad.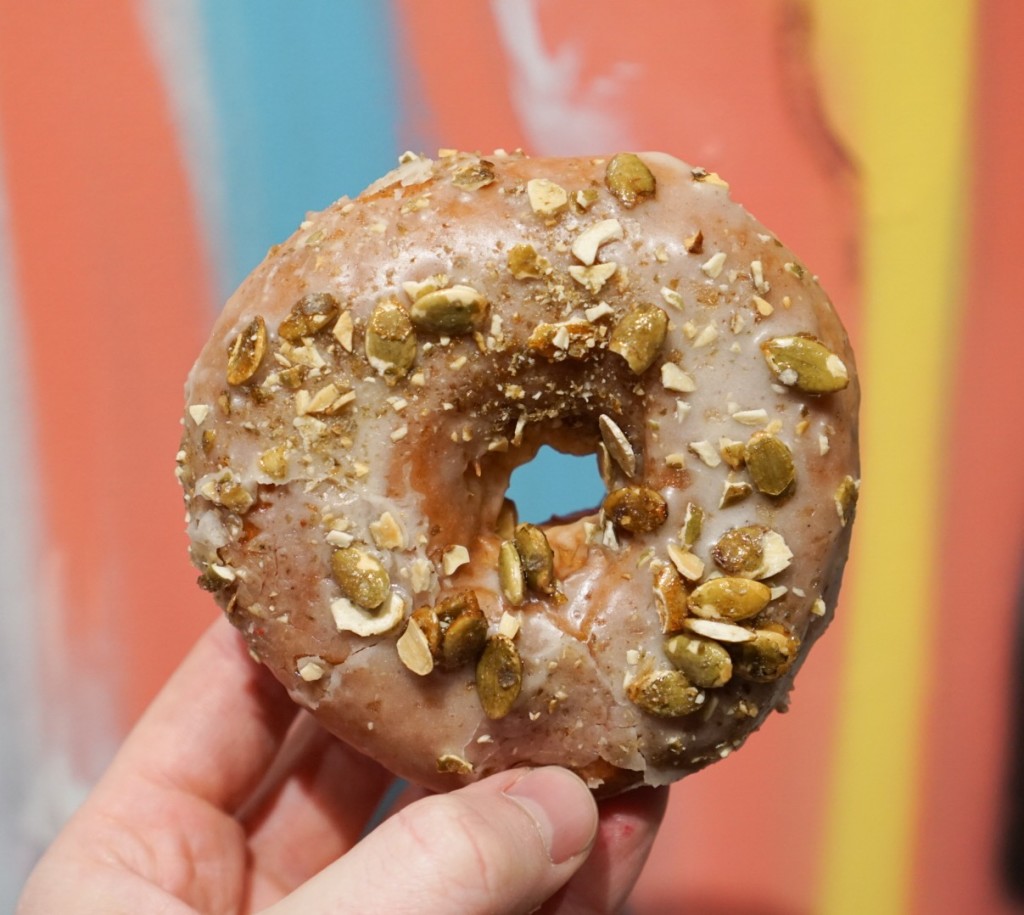 Pumpkin with Cinnamon and Pepita Seeds
 It's true that I like anything pumpkin, but that doesn't make me biased. And I like that they've put their own twist on it here, by adding crunchy pumpkin seeds on top. This will definitely be in entrant in next year's Pumpkinpalooza.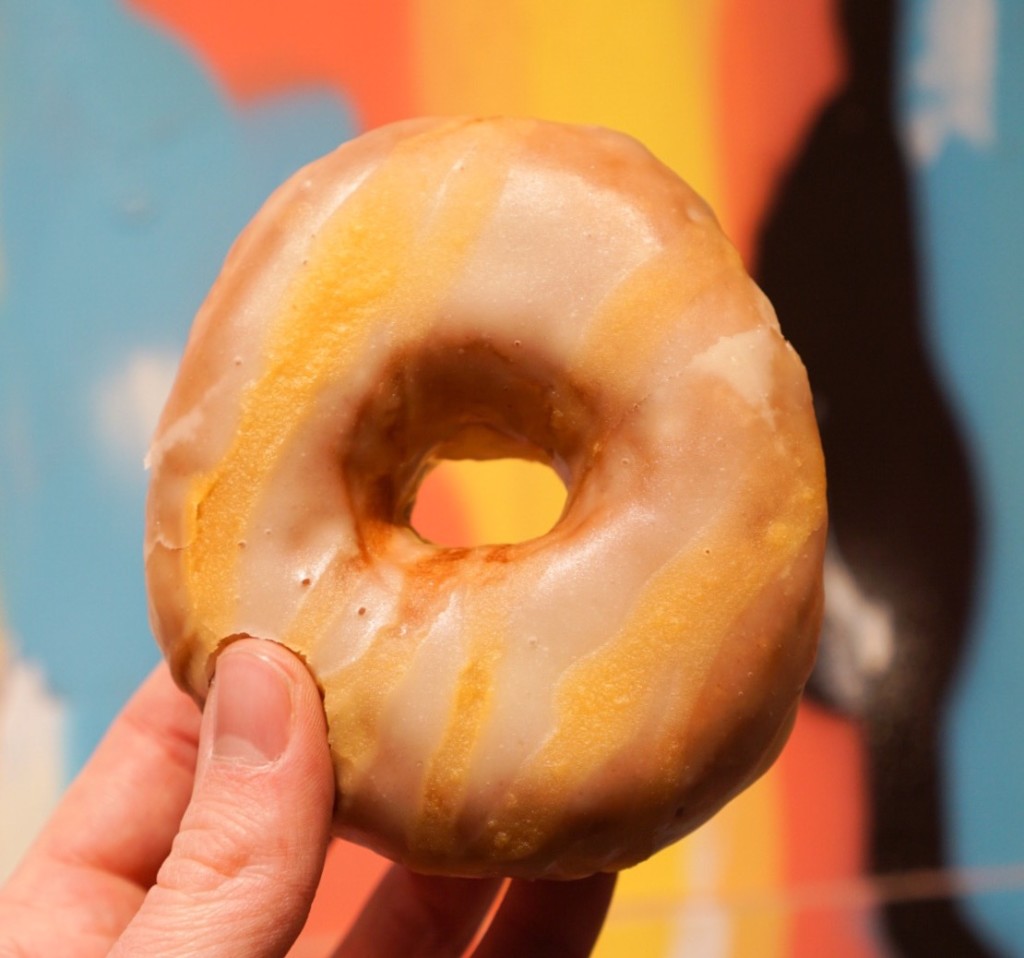 Bulletproof Tiger (Pineapple Habanero)
 Troy formerly worked as a bartender and you can see the mixology come through in creations like this. It reminds me of the Por Que No at Empellon, one of my favorite cocktails in town. It's sweet-spicy mix isn't something you often see in doughnuts, but needs to be tried ASAP.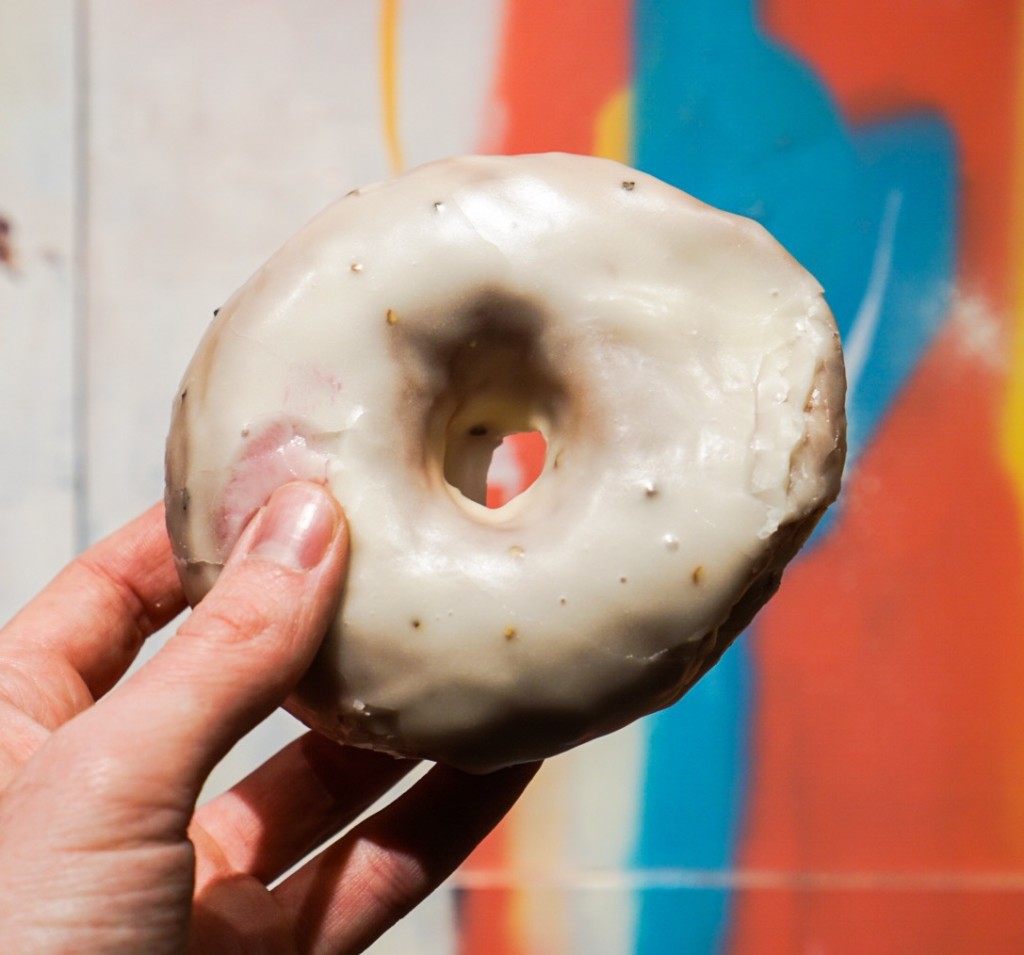 The Bronx (Olive Oil & Black Pepper)

 There is some vanilla in the glaze, but this is still about as close to a savory doughnut as you can get. It's sort of reminiscent of cacio e pepe pasta which makes for a really interesting treat. Dinner doughnut anyone?
The Doughnut Project
10 Morton Street (Bleecker & 7th Ave)
New York, NY