Why Come Here? Some of the city's best upscale Mexican cooking
As someone who considers Mexican food it's own category in the food pyramid, it's hard to believe it took me so long to get to the Black Ant. It's been well reviewed, but somehow the elaborateness of some of the dishes and use of insects kept it off the top of my list. Big mistake. Black Ant is one of the best Mexican restaurants in New York. If you're into upscale Mexican, you need to get there now.
Black Ant is in the East Village and the bar room in front was a happening scene on a Friday night. This is due to the sizeable L shaped bar that whips up some strong tequila and mezcal cocktails. I rode the smokey jalapeno margarita all night with no regrets. Well, until the next morning. The dim lighting and modern rock playlist doesn't hurt either. If you want to dine away from all the action, they have two quieter rooms tucked away in the back that you would otherwise never guess existed. Fortunately the only ants you'll see are on the wall. Well, and the rim of a certain cocktail.
The food is certainly less than traditional. The tacos section has three types: cod cheeks, shrimp dusted in grasshopper and goat. The entrees are ripe with non-Mexican ingredients like jerk chicken, rabbit and duck dumplings. They're all complicated, swing for the fences dishes that you know will either be home runs or strike outs. Fortunately everything we ate was the former. Here it is: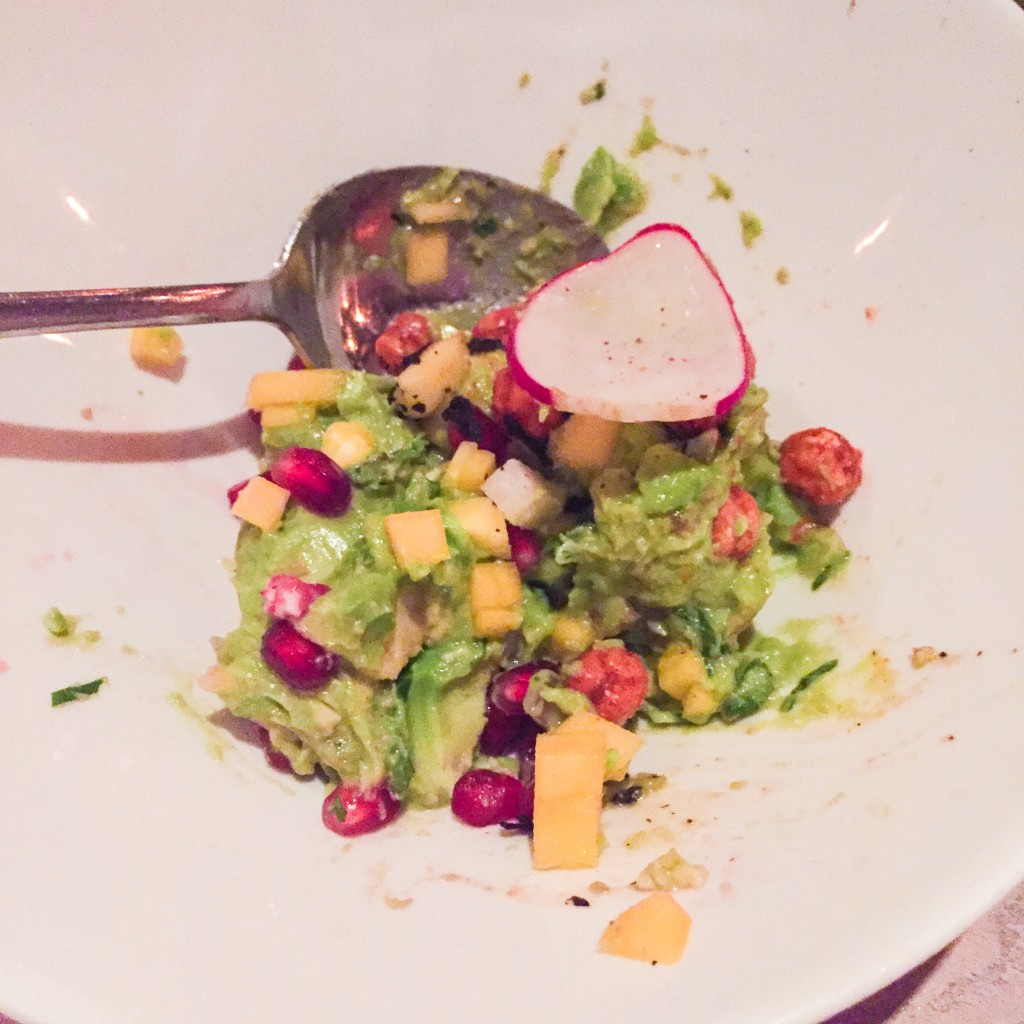 Black Ant Guacamole
 Normally I'm a guac purist, so the presence of things like orange, scallions and pineapple are generally a no-go. But they manage to be subtle here, letting the avocado speak for itself with just a pleasant hint of citrus sweetness. Don't fear the fancy guac.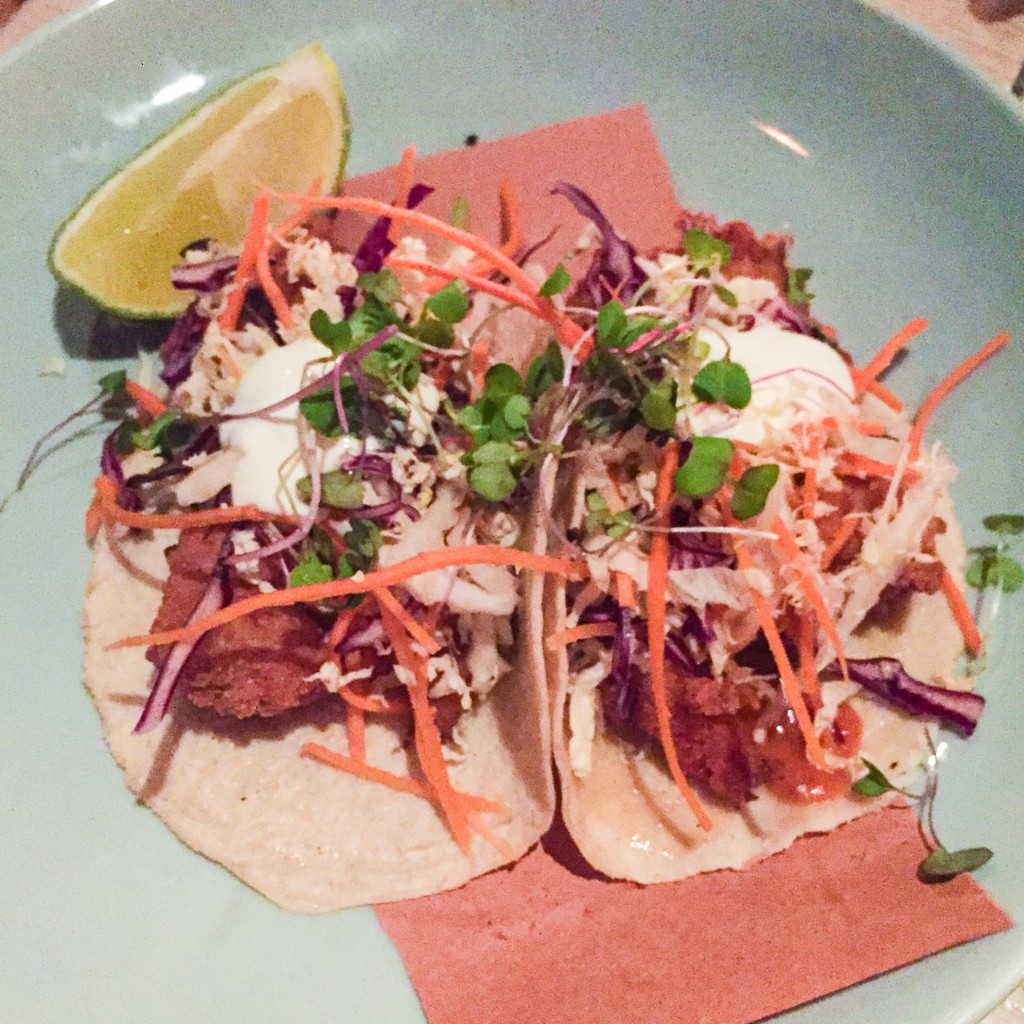 Tacos Enchapulinados
 This is the grasshopper crusted shrimp taco. I'd only had deep fried grasshopper before so I didn't have any expectation for the taste of it. I still don't. What I do know is it adds a nice crunchiness to the shrimp almost like a perfect fry job, but lighter. These are some damn good tacos, although unfortunately our tortillas didn't seem fresh. Otherwise this could be a 3 star.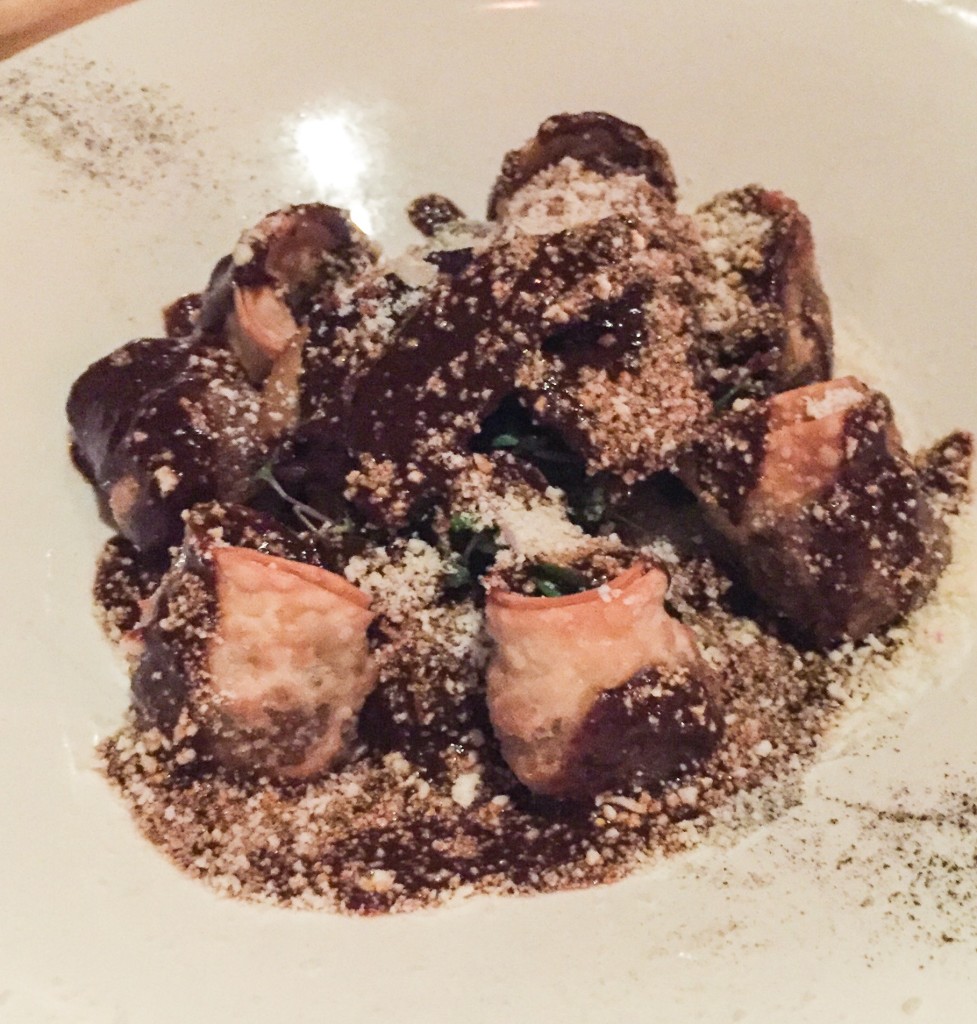 Buñuelos de Pato

 Crispy duck dumplings have a semi-sweet mole sauce poured on them tableside. If you like duck or mole you want it. If you like both, you need it.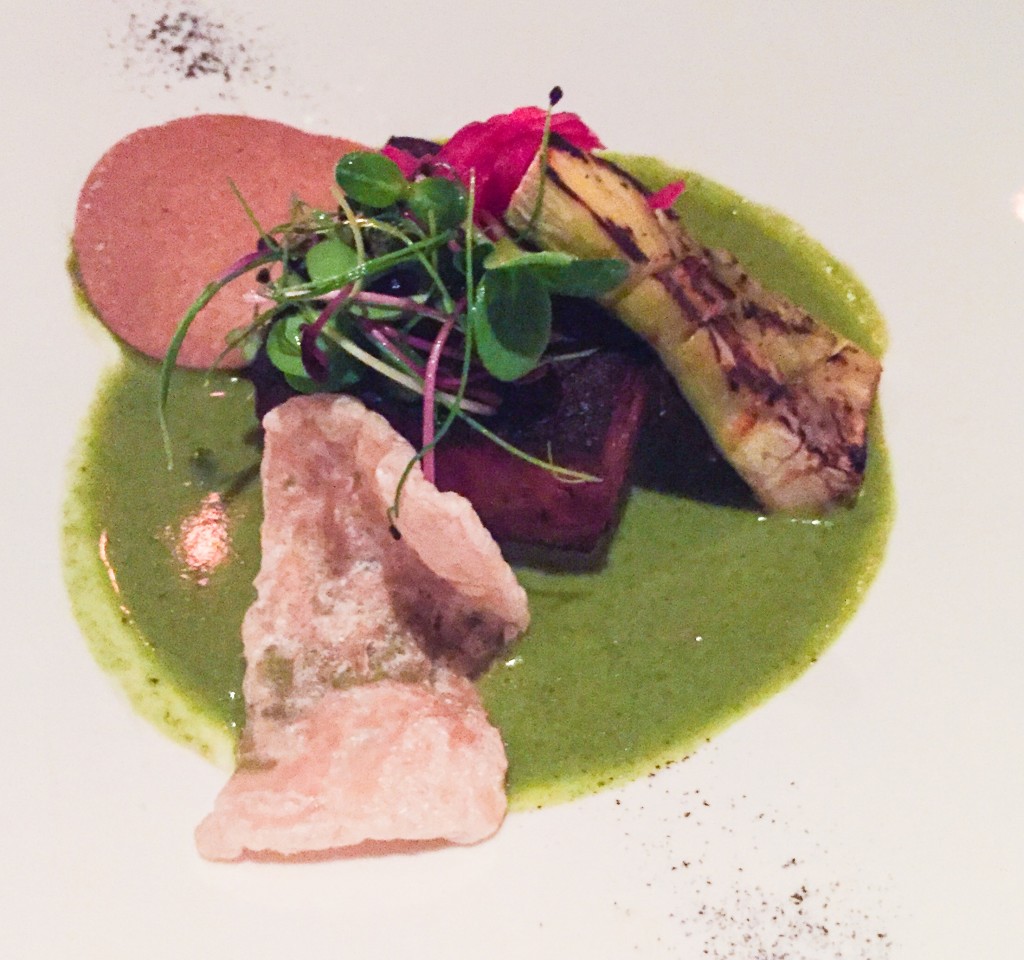 Cerdo en Mole #1 

Even with the other great dishes, this suckling pork stole the show. Granted, I'm partial suckling pig when done well and it's done very well at Black Ant. But the green Oaxacan mole and the fact you get to put it into a (this time) fresh tortilla made it one of the best entrees I've had this year.  The #1 is indeed earned.
Black Ant
60 2nd Avenue (3rd & 4th Sts.)
New York, NY