Why Come Here? NYC's most innovative Mexican cooking, great cocktails and snacks at the bar
Right Amount for 2: About four dishes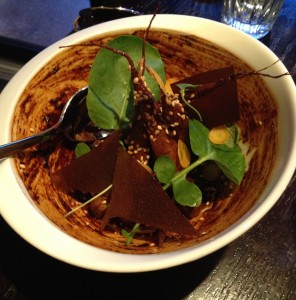 Empellon Cocina is Alex Stupak's follow up to Empellon Taqueria, a long time member of my Go To Spots list for Mexican. Despite it's location in the East Village instead of West, it's actually the more grown up of the pair. It's smaller, with sleek white walls more suitable to dining than drinking replacing the darker Dia de los Muertos theme. While it retains a large bar in the middle, the tables nearby are better spaced which means you're not nearly as likely to have a bargoer rubbing up against your during your meal (I leave it up to you to decide whether that's a plus). The music even seems a little lower, although it still sports a classic rock heavy soundtrack perfect for pairing Mexican with some of the city's best tequila and mezcal cocktails.
Our meal started off with what I'll call a "Mexican amuse bouche": a mini-shot of tequila with a "sangria" chaser that tasted more like a bloody mary. This playful yet refined opener sets the stage for what a meal at Cocina is all about: the intersection of Mexican and fine dining.
The menu itself is laid out tapas style, with lots of small plates sorted into snack, cold, hot and taco sections. If you're a fan of the original, you'll be glad to see they've retained popular categories like ceviches, fundidos, tacos and veggies. They've also added some intriguing entree-like options such as squid with black mole and chorizo mayo . Unfortunately some of these inventive dishes can be hit-or-miss, small and on the pricey side so look for recommendations and expect to spend over $30 a head on food. Keep that in mind and you'll likely have your best Mexican meal in the city.
Below are my thoughts on what we had: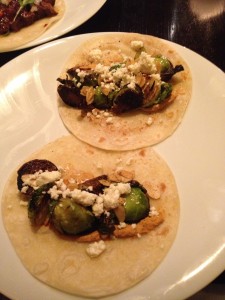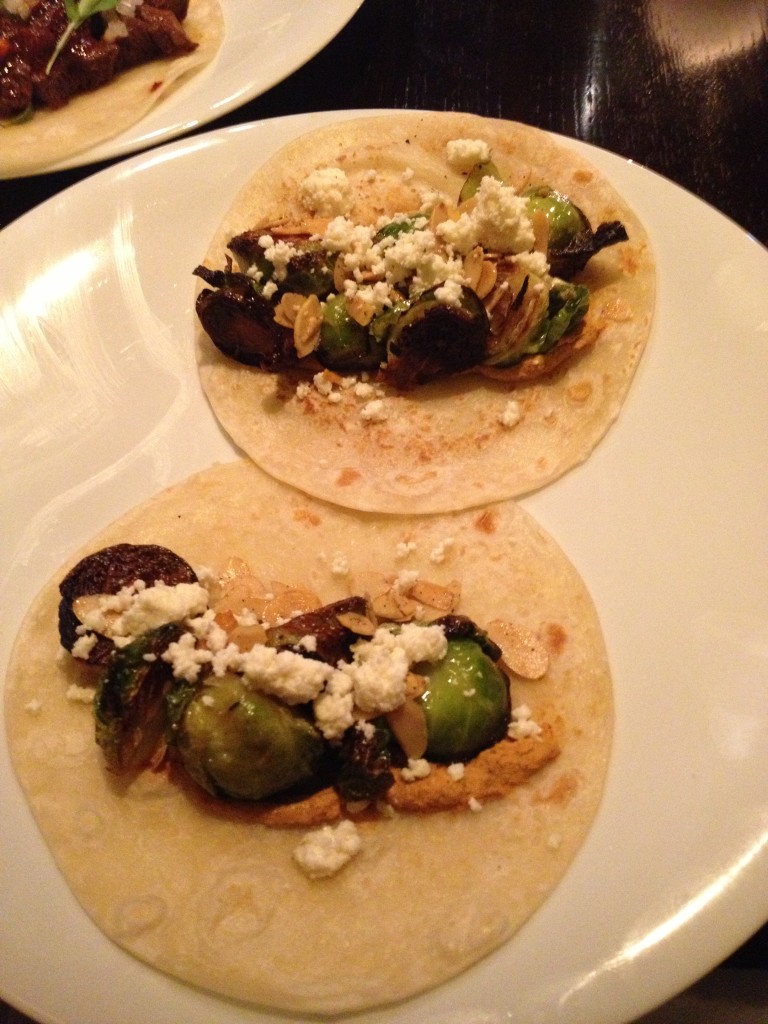 Roasted Carrots

 Definitely the star of the night and I debated donning a 4th star. The carrots were cooked until soft but not soggy and the mole added the right amount of sweetness and spice. I'm now convinced mole was actually meant for carrots, not meat.
Brussels Sprouts Tacos

 Another standout. The almond mole gives in a bittersweetness I haven't experienced before in taco form. Put it on NYC's best tortilla and you've got yourself a must order.
Pistachio Guacamole 

 Generally I'm a guacamole purist and don't appreciate the crazy additions that are becoming more popular these days. But the pistachio is actually a great touch both in taste and texture, so I'm willing to give it my seal of approval.
Turkey Queso Fundido 

 Sometimes you get the feeling a dish is different for the sake of being different. Now don't get me wrong, I enjoy anything covered in baked cheese and served with fresh tortillas.  But of all the things I've had prepared in that manner, Turkey is probably my least favorite.
Skirt Steak Taco

  While the meat was extremely tender and tasty, topping it solely with bone marrow-guajillo salsa was too rich for my blood. It could use a brighter salsa or some fresh herbs to taper it.
Empellon Cocina
105 First Avenue (6th & 7th Sts.)
New York, NY