Why Come Here? One of NYC's best steaks, my favorite steakhouse atmosphere
I first went to Strip House for my birthday almost ten years ago, and it has remained one of my favorite steaks in New York ever since. But in the rush to keep trying new places, I had not gone back for several years. But when Steakhouse blogger Johnny Prime invited me to join him until their special 60oz bone-in filet mignon, I couldn't resist.
One of the things that makes Strip House great (other than the meat) is the atmosphere. The walls are adorned with photos of half naked women, but in the classy way people shot them in the 40s. The lights are dim with a reddish hue. The seating includes plenty of plush banquettes. It has the feeling of dining in old New York without the sense of being dated.
The menu includes all your standard cuts with the obligatory seafood tower and the typical steakhouse sides of creamed vegetables and potatoes 8 ways, all with their own twists. I have had the ribeye twice before and found it fantastic. And while this trip was focused on the filet, we engorged ourselves trying a good deal of the rest of the menu as well. Here it is for your viewing pleasure: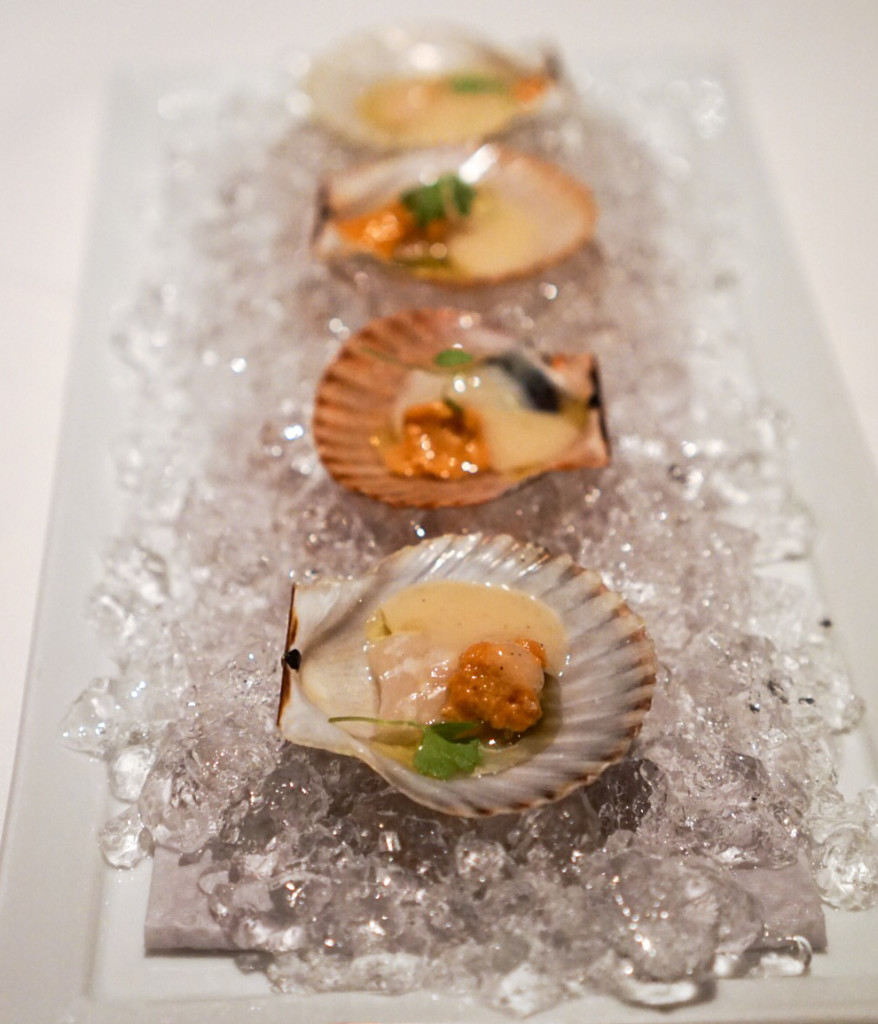 Oyster with Uni and Yuzu
 You read the description. Need I say more?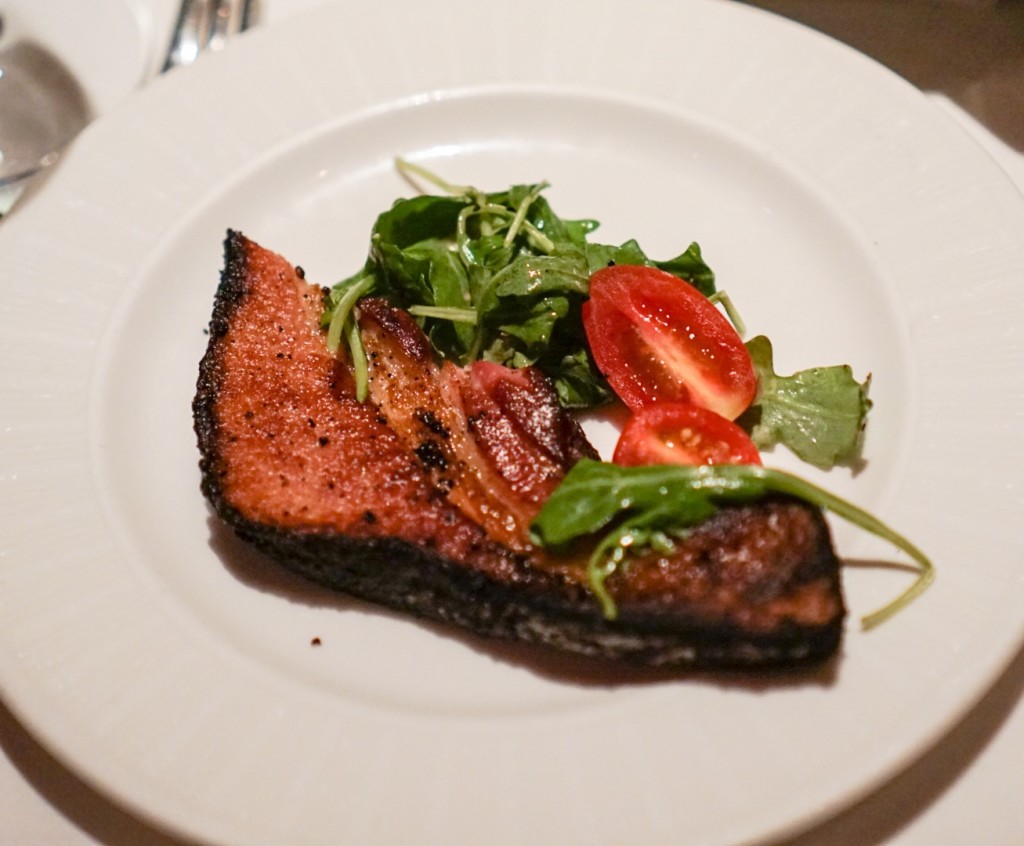 Roasted Bacon
 Yes, you've got a hunk of beef coming. But there's always room for a thick slab of bacon.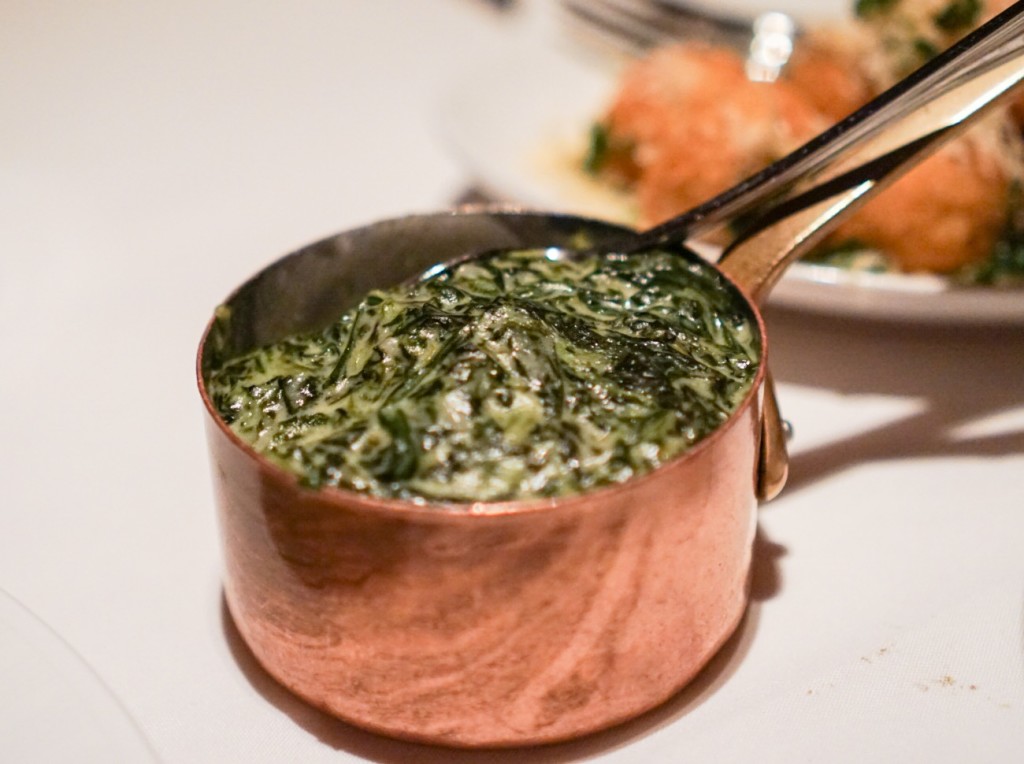 Black Truffle Creamed Spinach

 Because everything is better truffled and creamed.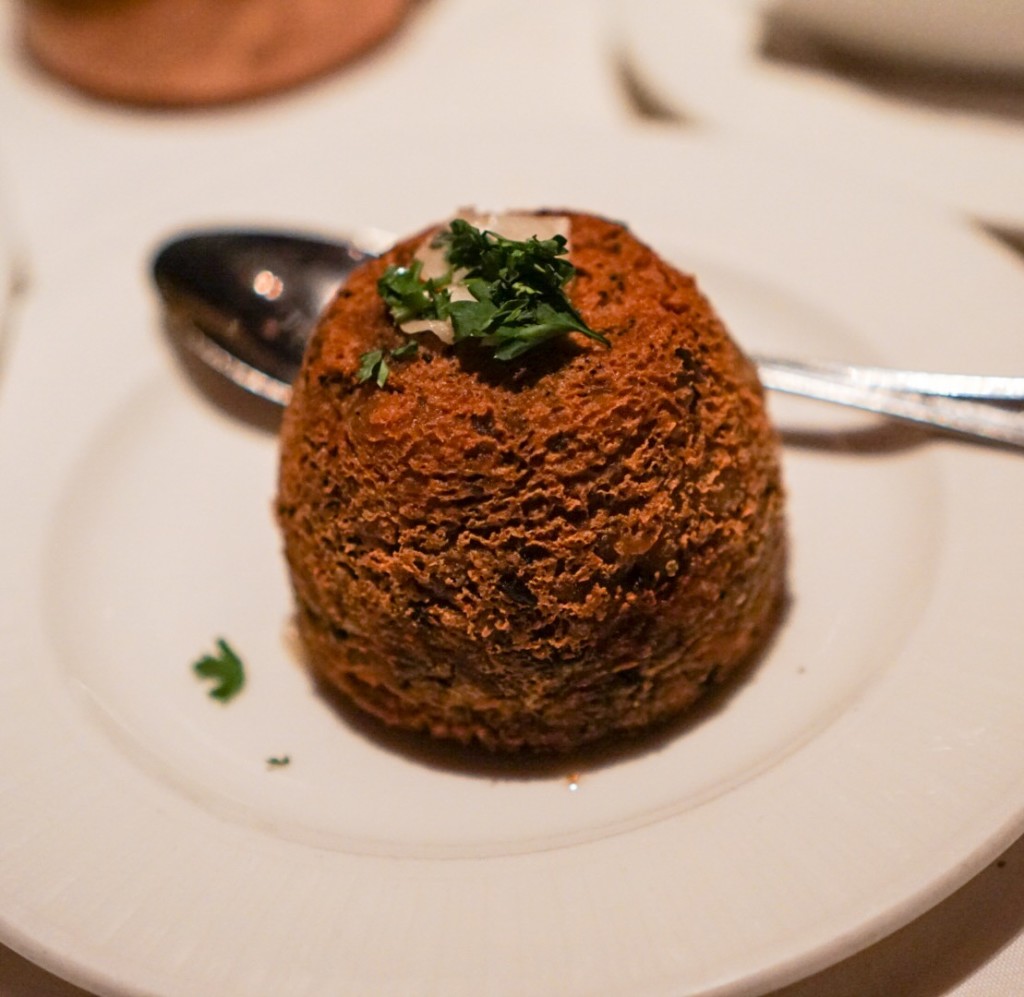 Goose Fat Potatoes

 A dome of crispy potatoes fried in fat. Because steak needs potatoes. And fat.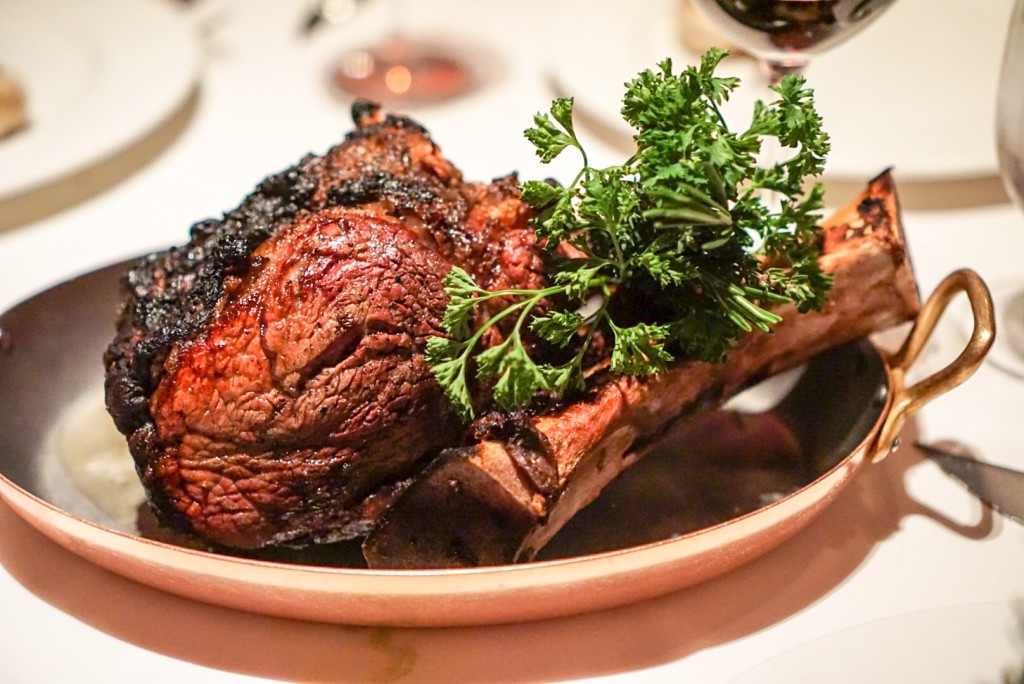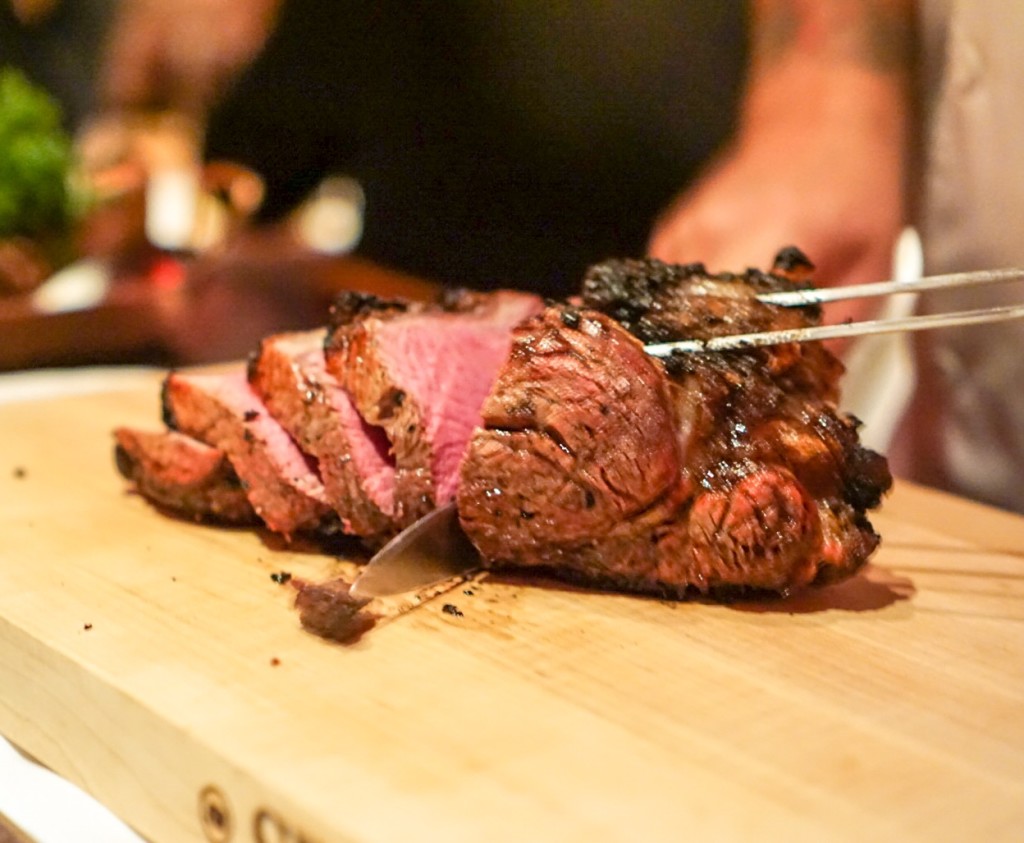 Main Event: The 60 Oz Dry Aged Filet Mignon 

 Usually I take the filet when I don't expect a place to properly handle a fattier cut like Ribeye or Strip because the leaness generally leads to a less flavorful meat. But dry aging and cooking bone-in made up with that. There was a pleasant funkiness in the thick slabs of meat we were served. And of course the charring was perfect so there was no need to sauce this bad boy up. The presentation of slicing it table side is an added bonus for ordering this beast.
Baked Alaska 

 The old classic flaming meringue covered ice cream lives on it's original splendor at Strip House. Enjoy a taste of the Old World and end your meal with this.
Strip House
13 East 12th Street (University & 5th Aves)
New York, NY