Why Come Here? Amazing vegan dishes that won't make you miss the meat
Going to a vegan restaurant has long drawn awkward stares from both sides of the aisle. There are my carniverous friend who when I tell them I'm heading to a vegan restaurant ask who the special lady is that got me to give up the meat. Then there are the vegan diners at the restaurant who aren't pleased your animal slaughtering self has invaded their safe space. The real issue is that most vegan restaurants have been a lot more appealing to the conscience than the palate. But with the openings of Superiority Burger, By Chloe and Avant Garden, 2015 may be the year all that changed.
Avant Garden you see is not a great vegan restaurant. It's a great restaurant that happens to be vegan. They're not trying to make vegan burgers or vegan "meatballs" or vegan anything that people who eat meat can happily eat somewhere else. There are no weird after tastes that remind you something has taken the place of your meat or dairy. It's just great food that doesn't use animal products. And it's a hearty meal that doesn't leave require filling up on carbs. I challenge you to find a better vegan restaurant in the world.
When you go to Avant Garden, request a seat at the counter. Watch the entire food process unfold before your eyes. Get some recommendations from the chef you sit in front of since the menu changes frequently. And whatever you do, make sure to order at least one of their toasts. I skipped the Cold section in favor of Hot because winter, but considering everything was a winner, I can't imagine those wouldn't be too. Here's what I tried: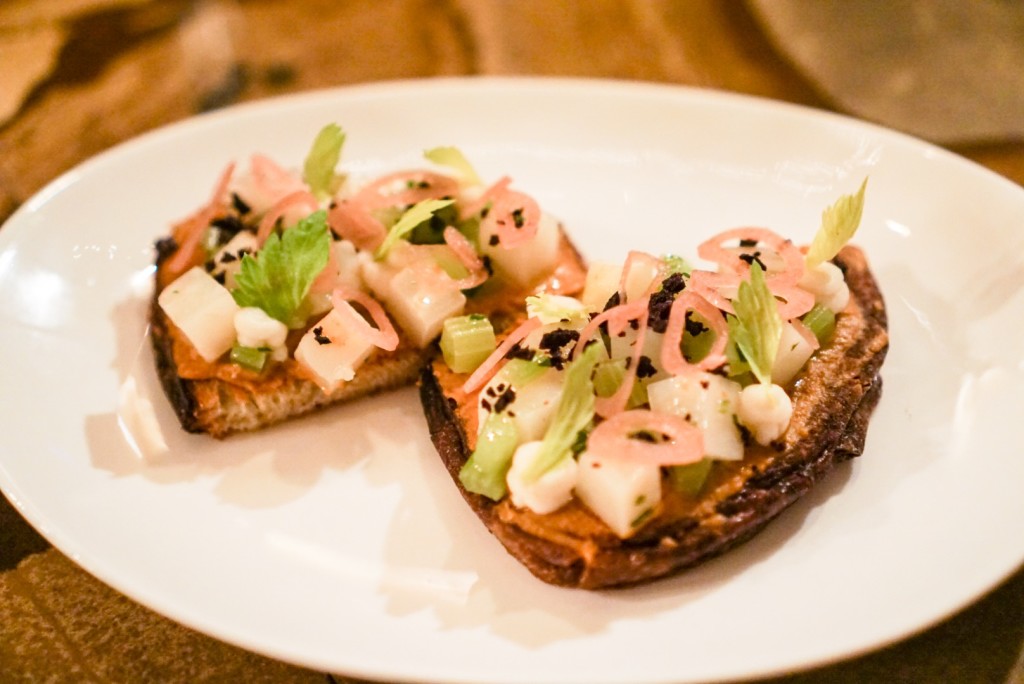 Smokey Eggplant Puree Toast

 This one hits on all cylinders with the smoke balanced with a little spicy from the pchilis and a bitter refreshment from the olives and pickled shallots. I would hold it up against any toast / bruschetta in the city.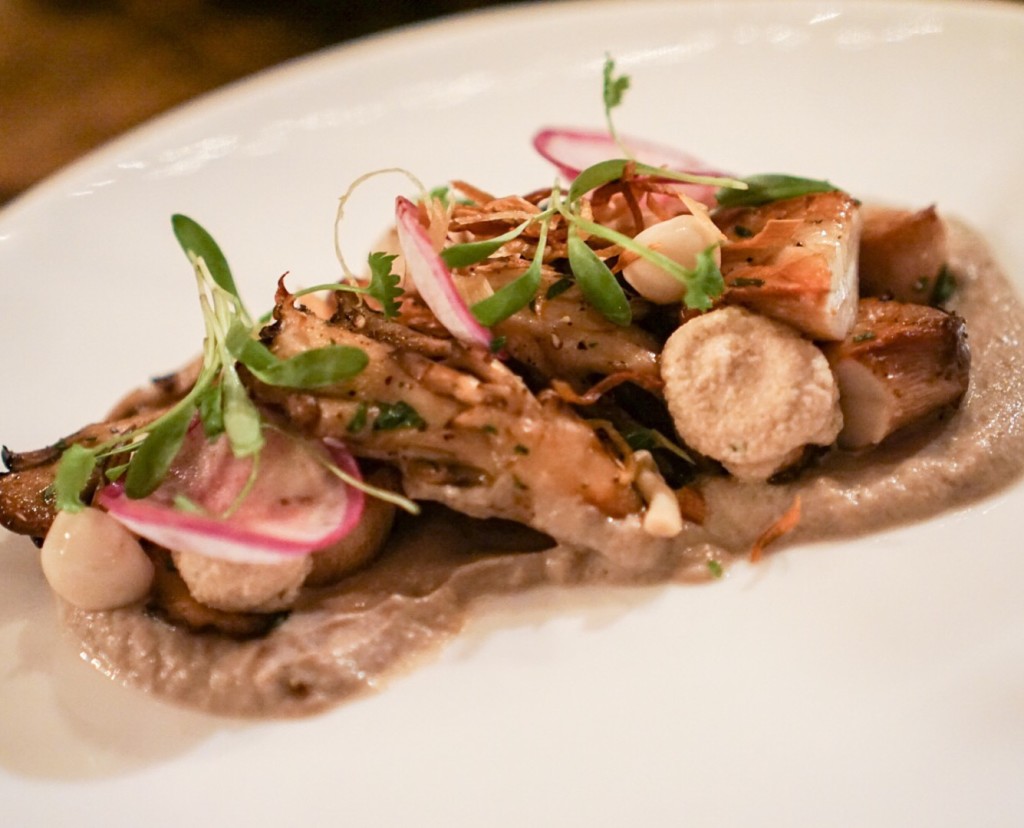 King Oyster & Maitake Mushrooms in Smoked Macadamia Sauce

 Another smokey dish another winner. Maybe that's key to keeping me happy and animal free. That and several types of incredible mushrooms. Seriously though, you must order this.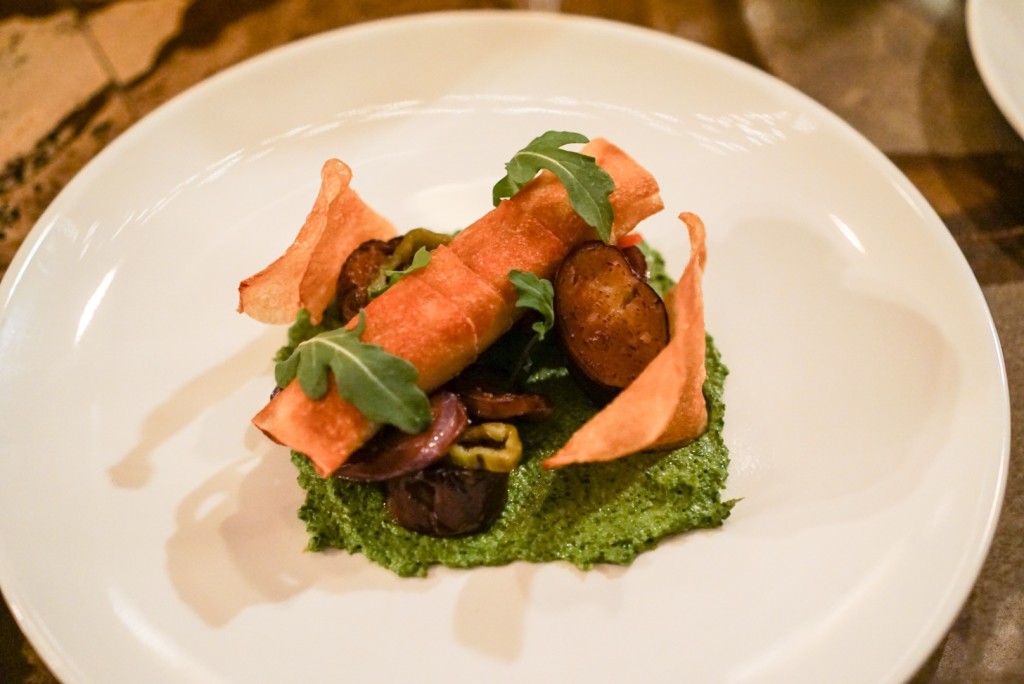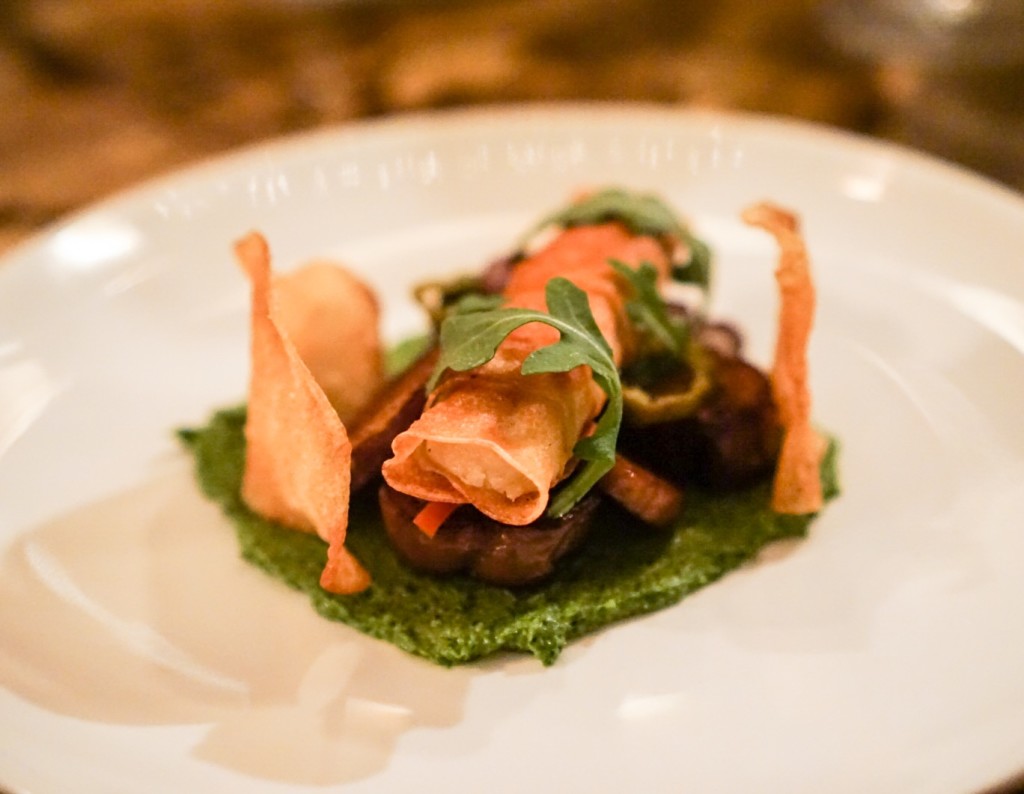 Potato Canneloni
 This dish comes the closest to trying to "substitute" things normally made from animals. But was I bothered for a second that the ricotta was made of pine nuts or the merguez of eggplant instead of lamb? I was not. This might actually be better.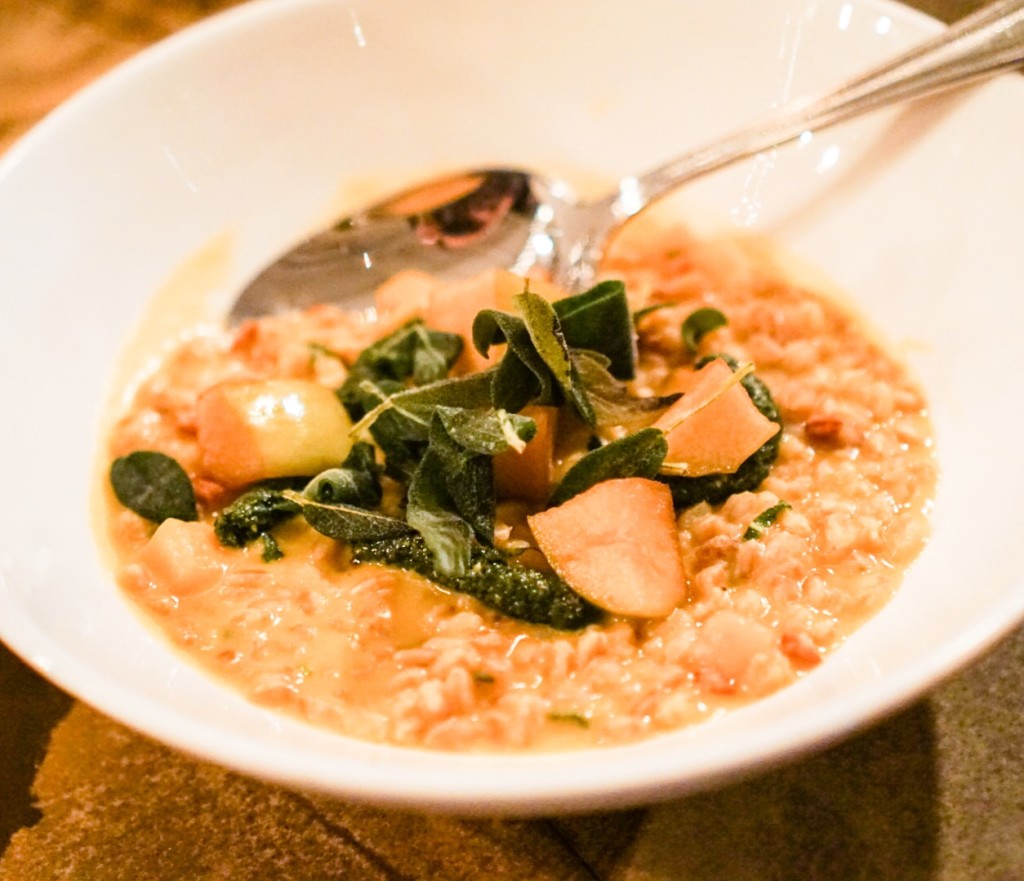 Farro Risotto
 I'm not sure what replaced butter or cream, but it retained all the creamy goodness you hope for in risotto. And while Butternut squash and burnt sage may not be the most original pairing at Avant, I'll be damned if there isn't a good reason it's popular.
Right Amount for 2? 4 dishes
Avant Garden
130 East 7th Street (1st Ave & Ave A)
New York, NY