Note: I was invited as a guest of the establishment and received a complimentary meal. This was not in exchange for a positive review and opinions expressed are my own.
Why Come Here? Great bar food and beer selection in Greenwich Village, excellent Burger
The part of the village south of Washington Square Park is an odd mix. The area is almost exclusively made up of 1) very good casual restaurants and 2) bars you haven't stepped foot in since you were 23 (at least so you tell your friends). As such, you might not be quite sure which of these categories an American Tavern called The Malt House fits into. But I assure you, it's about there are no beer pong tables or $10 pitchers of Bud Light to be found there.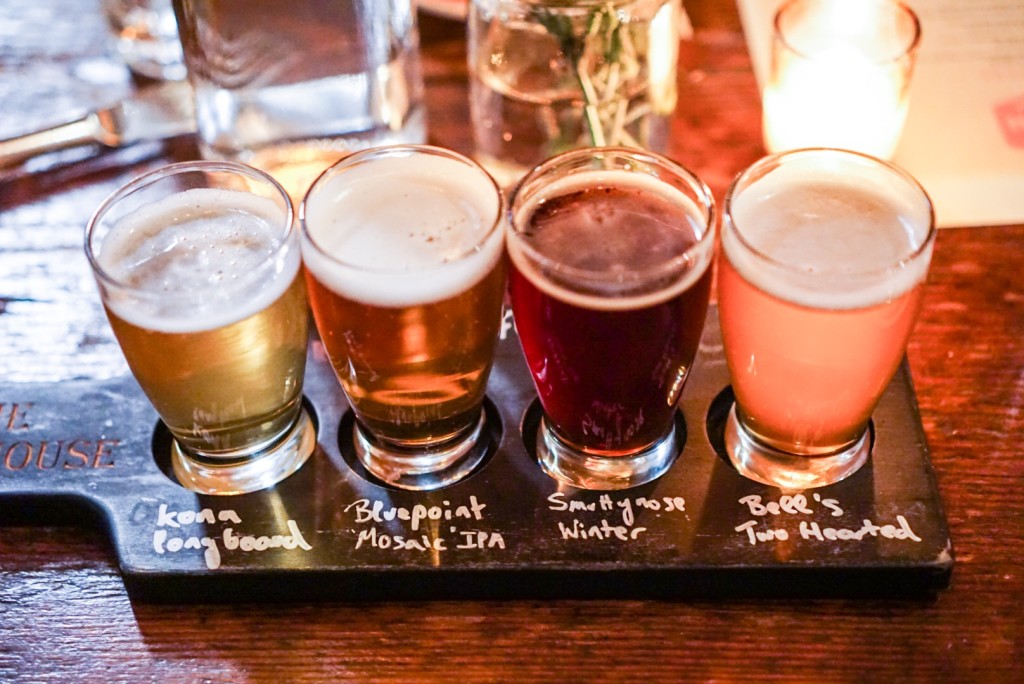 Instead the bar at The Malt House instead serves a very adult selection of whiskeys and craft beers. They offer a rotating selection of 24 American brews on draft and you try four of them at a time for a mere $10. Obviously I went through several flights and my current favorites are the Bluepoint Mosaic IPA and Smuttynose Winter. Whiskey also is available in flight format with four pours coming in at a very reasonable $25.
But The Malt House is much more than a place to get your booze on. They have brought in Chef Armando Avila – formerly of STK and 5 Napkin Burger – to whip up a menu of some of the best drinking food NYC has to offer. At Happy Hour you can enjoy some of these bites with craft beer around the L-shaped bar at half off or more. But the rustic dining room is a great spot to spine too with exposed brick walls, antique iron chandeliers and leather banquettes. If you're looking for the perfect food to pair with whiskey or beer in the village, The Malt House should be your first stop.
As I was here for a press dinner I sampled a good portion of the menu. My favorite are below: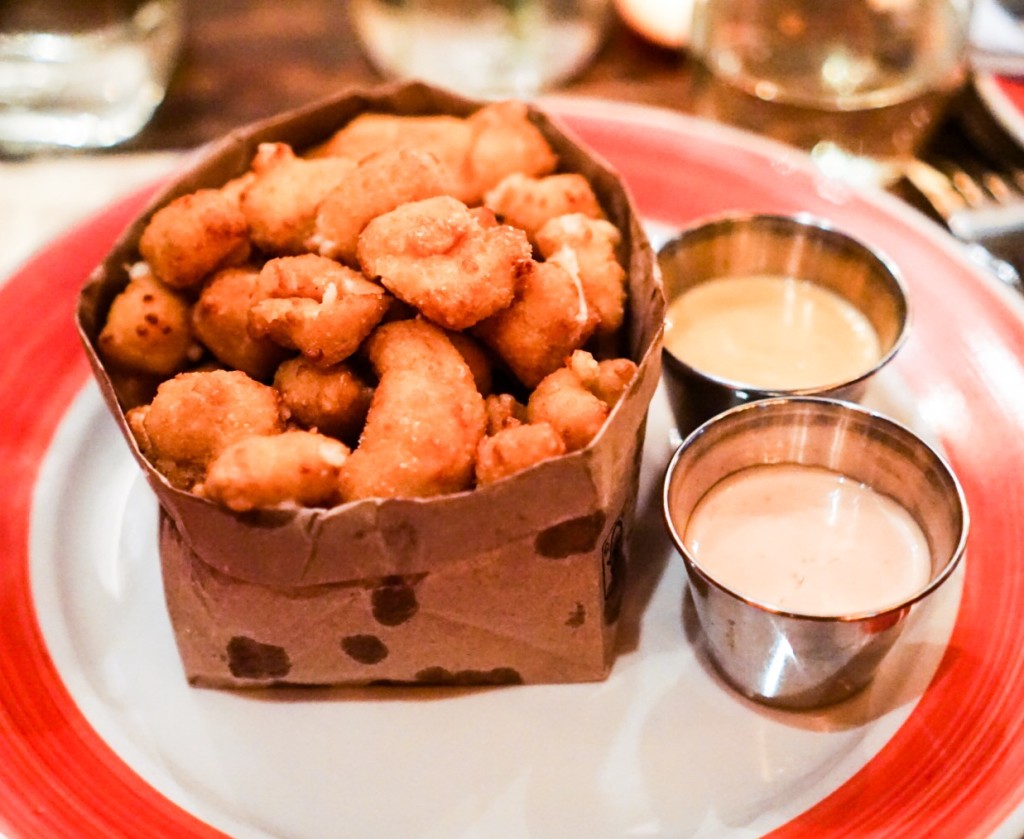 Cheese Curds
 Big hunks of chewy white cheddar in a light panko fry. These are the perfect pairing to your obligatory beer flight.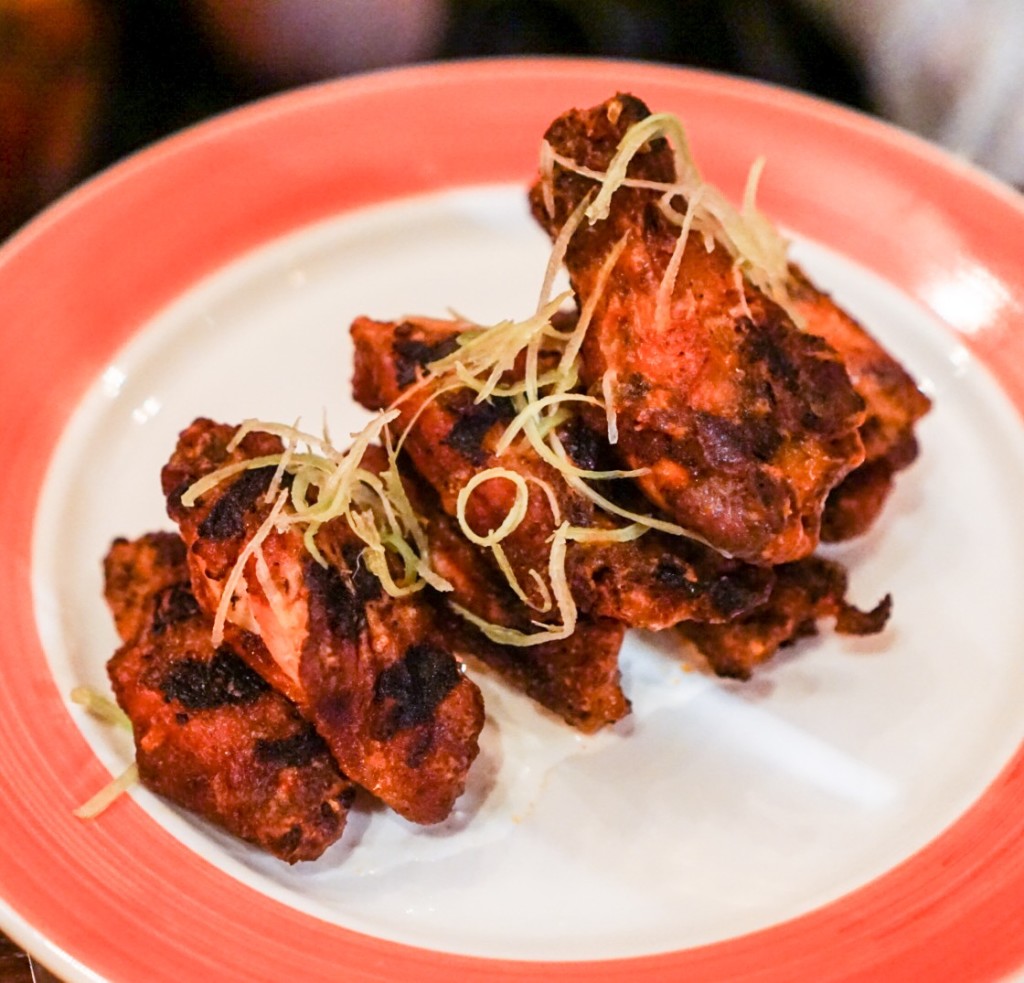 BFG Wings
The BFG stands for Baked, Fried and Grilled. While the first two are typical, the taste of the grill is what makes these stand out. Some of my favorite wings in the city, even if they are a little light on the buffalo sauce.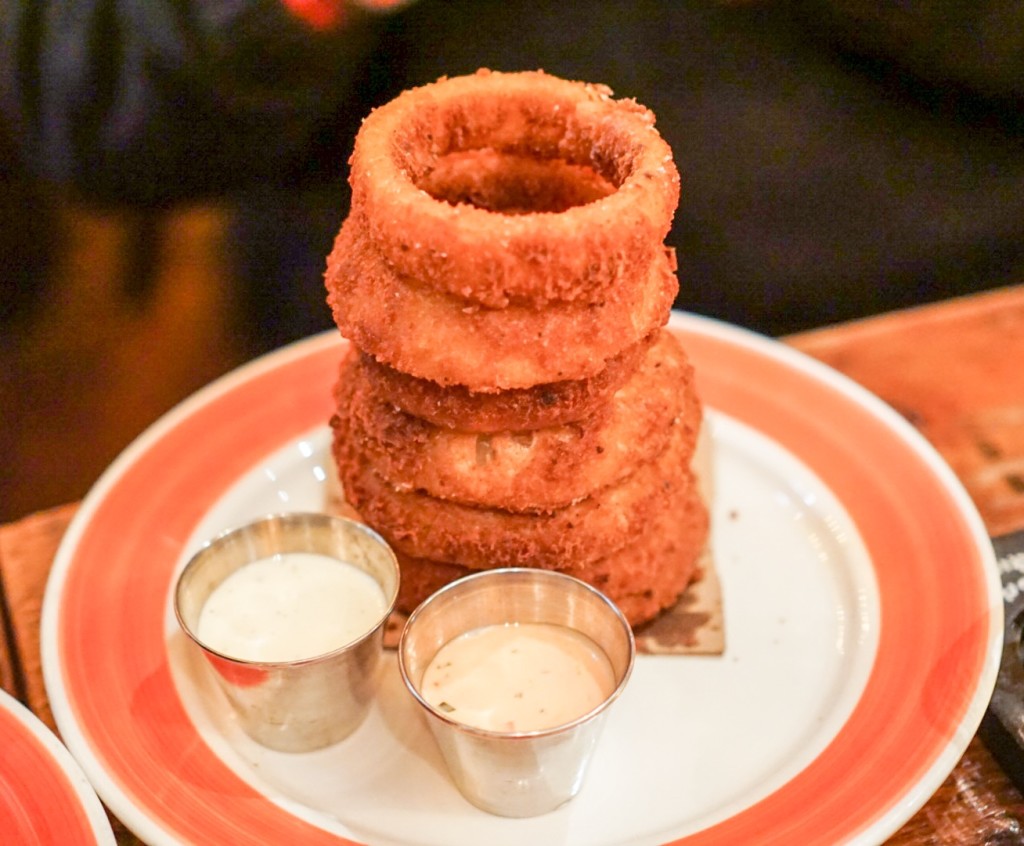 Pickles & Beer & Bacon Battered Onion Rings

I'm putting these together because they're both done in similar ale frys and come with ranch and Malt House sauce (a Thousand Island-like dip). On both the fry job was perfectly light and crispy and I loved the flavor of the batter. You can't go wrong with either filling.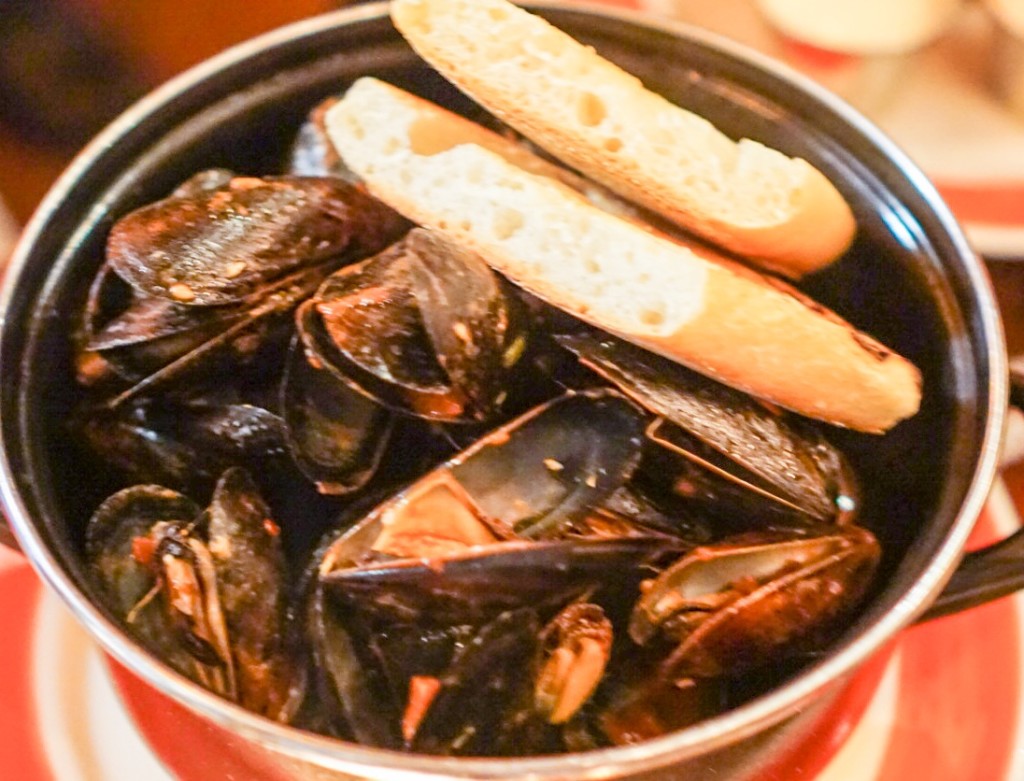 Mussels

 At some point your body might tell you to order something that isn't fried. These mussels with chorizo in a white wine & tomato broth are a great lighter option.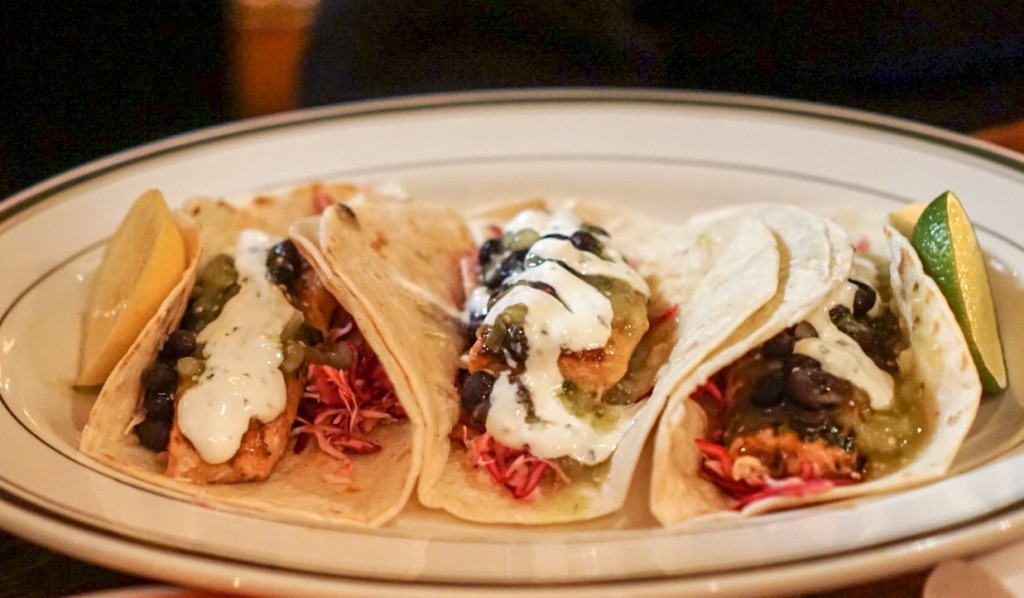 Mahi Mahi Tacos

The fish is (thankfully) not fried but grilled. It comes in a tangy tomatillo relish with black beans and cilantro. It's a refreshing change of pace from the rest of the menu that still packs a lot of flavor.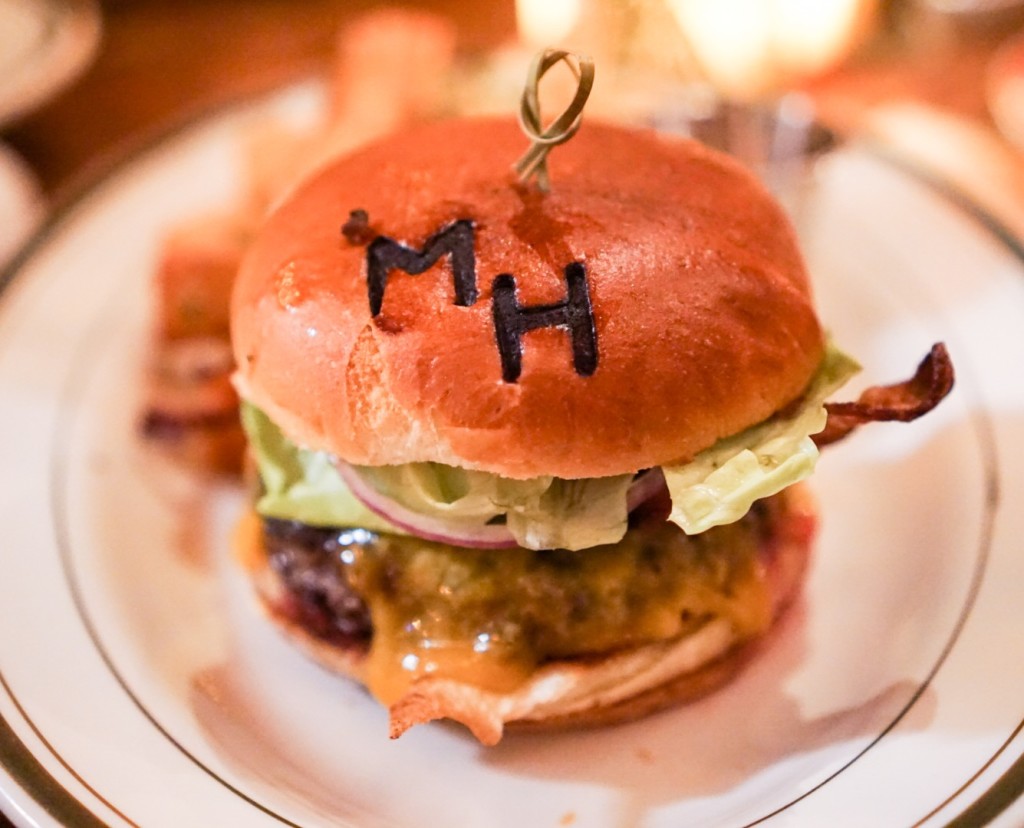 Burger

 Chef Armando's prowess with beef from his time at STK and 5 Napkin clearly shows in the signature burger. The meat is a flavorful blend of chuck, brisket and short rib that was cooked to a perfect medium rare. It's topped with bacon and an onion marmalade. This is a must order.
The Malt House
206 Thompson Street (Bleecker & W 3rd Sts.)
New York, NY