Why Come Here? Amazing Sandwiches, cute West Village spot
As New Yorkers, we hate to admit that anything imported from elsewhere in America could actually be good. Especially food. And double especially sandwiches. We invented those right? (I'm pretty sure the Earl of Sandwich lived in Brooklyn). So when High Street on Hudson arrived from Philly late last year I didn't take much notice. Then the buzz started. And the photos. So I went and I have to admit it is pretty great. And hey at least it didn't come from Boston or LA.
Despite what you might think from the behemoths on cutting boards below, High Street is actually more cutesy than manly sandwich shop. It's on a well lit corner in the West Village and appears to be popular with the Ladies Who Lunch crowd. They offer a few trendy sounding salads like the "Ancient Grains" and "Autumn Panzanella."  They look pretty good, but how someone looks at the sandwich section with Duck Meatballs, Marinated Pork and Pastrami and orders one of those requires a willpower well beyond my imagination. It almost seems like that section was made by another chef for a completely clientele. The only vegetarian options are Eggplant Cutlet and "World's Best Grilled Cheese!" As it is, we had a very tough time picking among the sandos and ended up going for the two recommended by our waitress.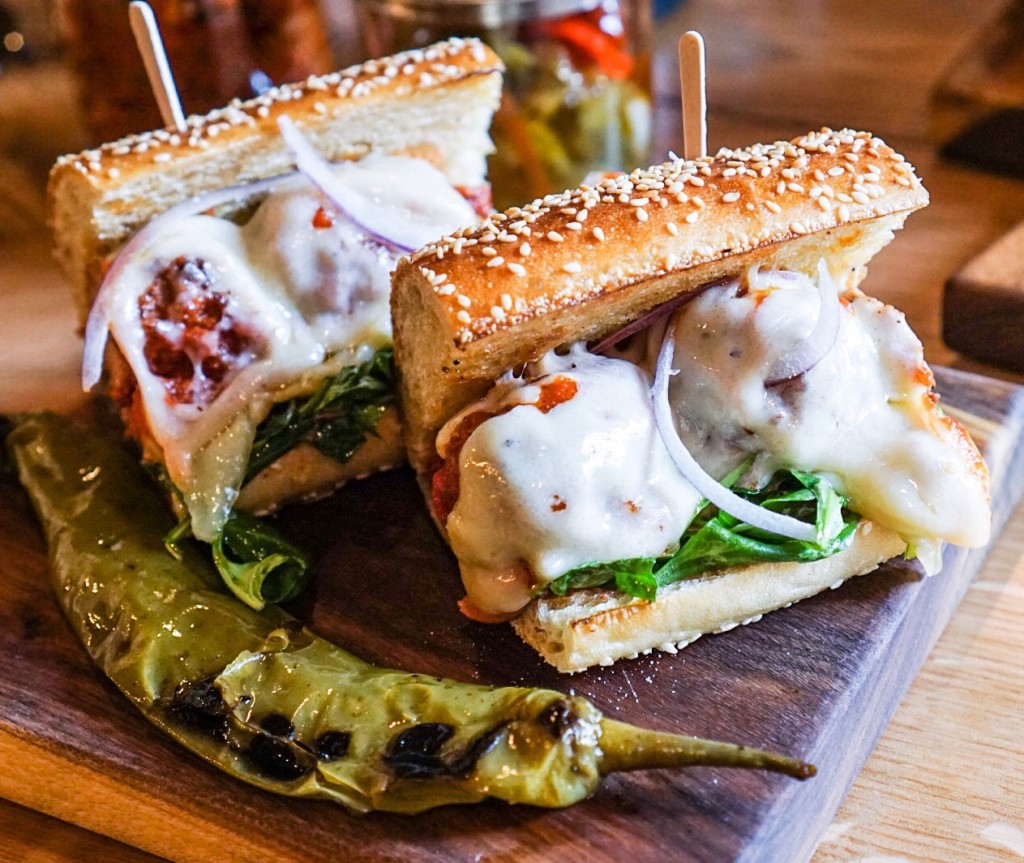 Duck Meatball Sub

So many amazing things going on here I don't know where to begin. The light and tangy marinara sauce is fantastic. It's the perfect compliment to the thinly spread liver that gives it it's truly unique taste. An early candidate for Sandwich of the Year.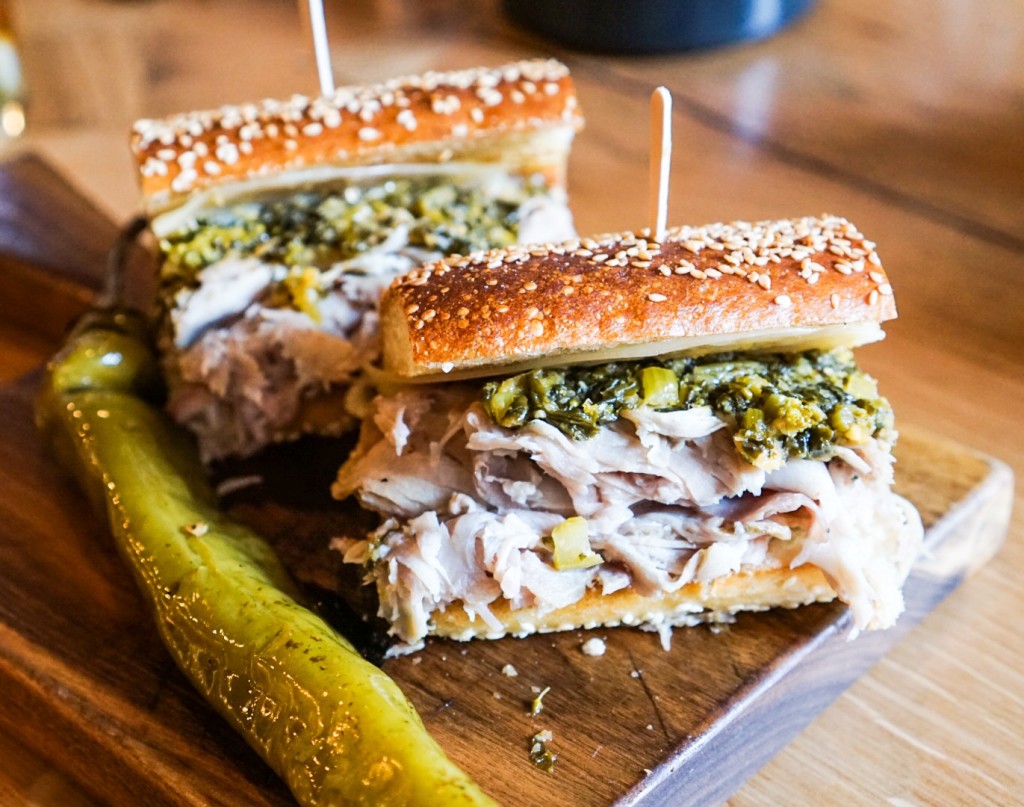 Pork
It's tough for any sandwich to compete with the duck meatballs, but this guy holds its own. Despite being thinly sliced, the pork is surpringly juicy and flavorful. The rabe is a little soft but adds a nice flavor. I recommend adding the accompanying peppers and vegetable dip to bring it to it's full potential.
High Street on Hudson
637 Hudson Street (@ Horatio St.)
New York, NY