Why Come Here? Unusual ramen styles including japanese curry and vegan xo
Ramen shops in NYC tend to be tiny affairs, better setup for a slurp-and-dash than a long linger over your noodles. But Nakamura may take the crown for the smallest. It's about a fifteen seat space neatly tucked alongside the Williamsburg bridge that makes your first apartment seem roomy. As such there's not much room for any decor save a bunch of wood and a large "Nakamura" sign should you get confused in your post meal food coma. I arrived here at 5:30 with vegetarian blogger LetsNomNom so there was no wait, but expect to have a chance to get intimate with the Williamsburg bridge at prime times.
Equally small is the menu at Nakamura. There are two beers, two appetizers and five ramens available. Maybe it's part of the plan to speed people along. Although it didn't make my decision any easier with options like curry spiced, yuzu, and shaki shaki spicy. All the ramens except the vegetarian share the chicken and gyoaki broth Nakamura famously brewed at Ramen Lab. I ended up settling on the Curry Spiced while LetsNomNom naturally chose the veggie (must be nice not to struggle with such decisions). Here are my thoughts: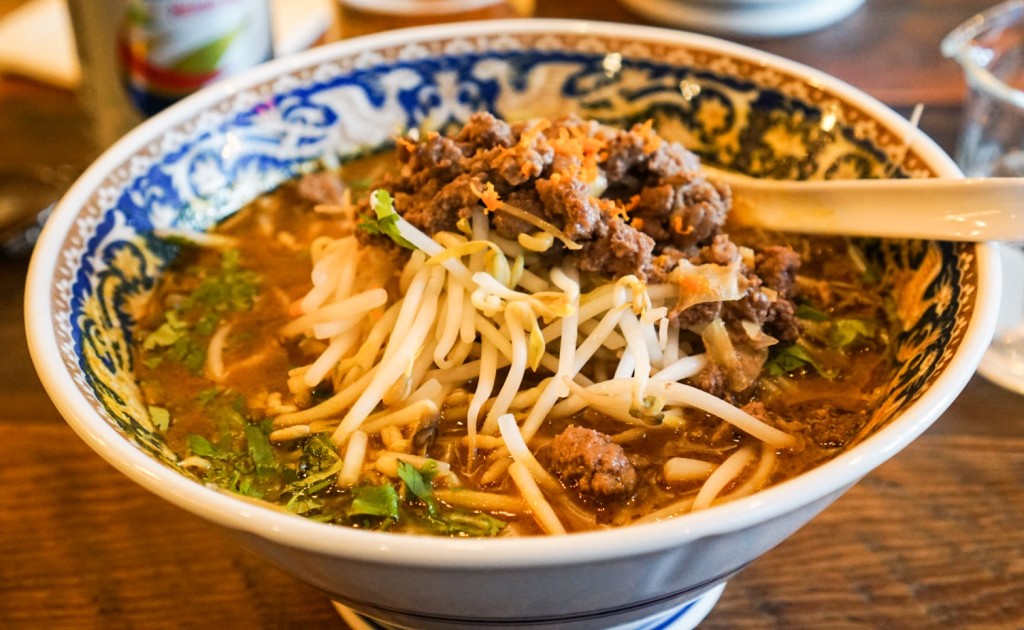 Curry Spice Ramen
  This uses Nakamura's signature chicken and fish broth, adding Japanese curry powder. From what I could tell this powder is pretty high in cumin and tumeric which gives the broth a unique taste. It's topped with a generous heaping of ground beef, but I found some of the other toppings to be lacking. One place there were generous were the noodles. They have a nice slipperiness but miss the top tier but being a little too soft.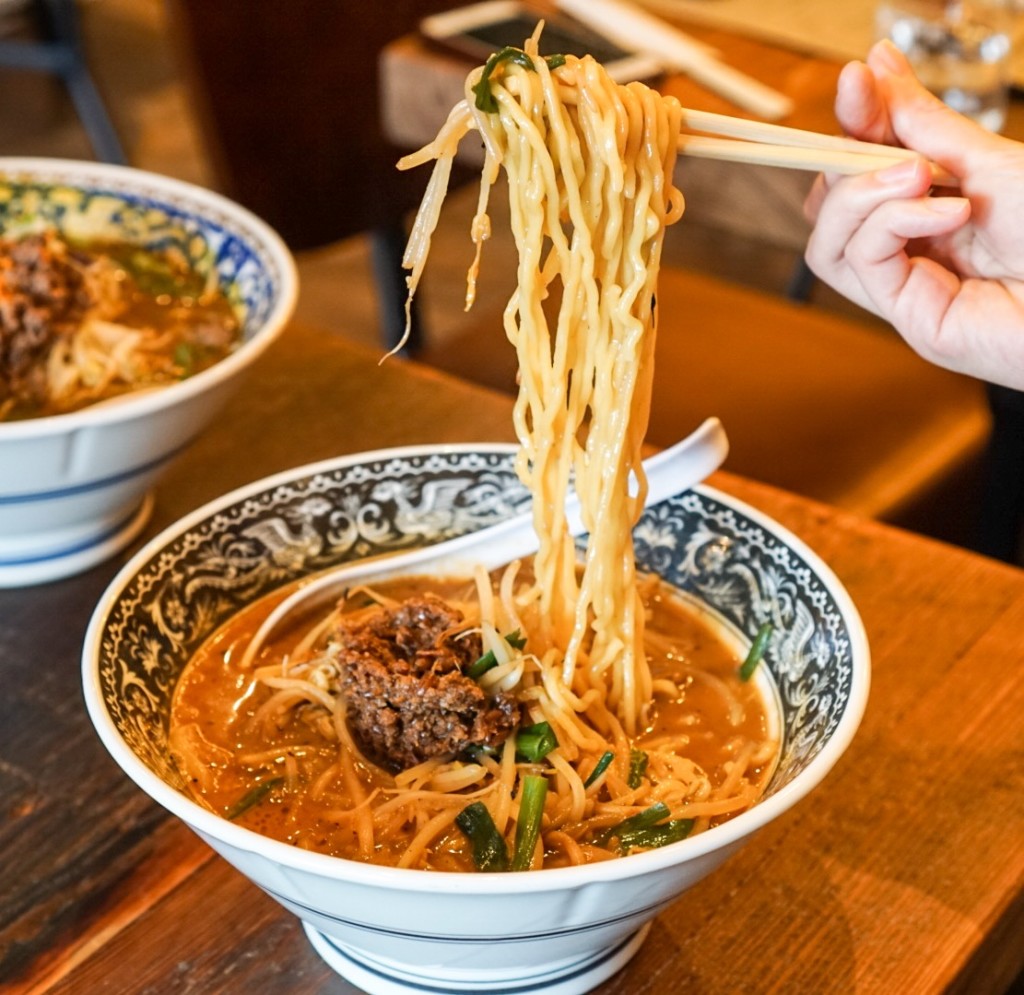 Vegetarian Ramen (Momofuku veggie XO sauce)
It uses Momofuku XO sauce broth which is surprisingly rich and I honestly couldn't have told you was lacking in meat. I was only allowed a bite, but it gets my seal of approval.
Nakamura
127 Delancey Street (Clinton & Attorney Sts.)
New York, NY