Why Come Here? Maybe New York's best Neapolitan pizzas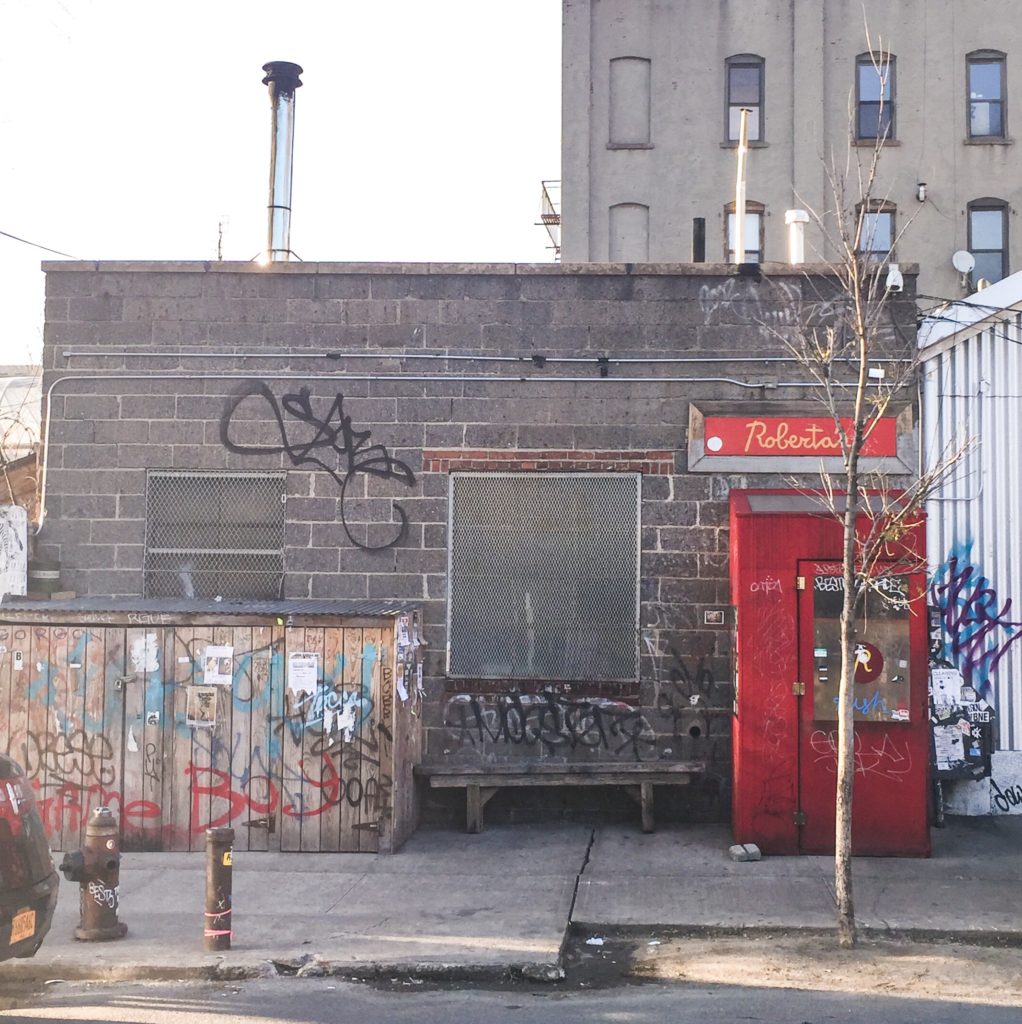 With appearances at numerous food festivals and shipping nationwide, Roberta's pizza is hardly flying under the radar. In fact it's probably the most quintessential of New York's Neapolitan pies. Yet until recently I had never made the trip to their Bushwick home. And I'm guessing many of you have not either. Which is a shame because the restaurant offers much to reward those who make the long L train journey.
When you first spot Roberta's, you may wonder why you trekked all the way out there to eat in a graffiti covered concrete box. Stepping inside will likely only confuse you further as the place sort of has the feel of dining hall at a hipster summer camp. After the customary line to enter you're surrounded by wood beams, a concrete floor and good helping of piping. You sit on a bench at a communal wooden table where you will await the arrival of your pie. So maybe it's not that different than eating their pizza at that festival. Except of course that their pizza comes fresh from a wood burning oven. They also actually offer a full menu including salads, appetizers and pasta should you chose to fill up on those sorts of things. And the cocktail aren't too shabby either.
Whatever you order, the perfectly pillowy, chewy and charred crust is one of the city's best. They didn't even have their famous "bee sting" on the menu for my visit, which shows you the confidence they have in all their pies. We ordered three and arguments were made that each one of them was best which shows some amazing consistency. Here's what we tried: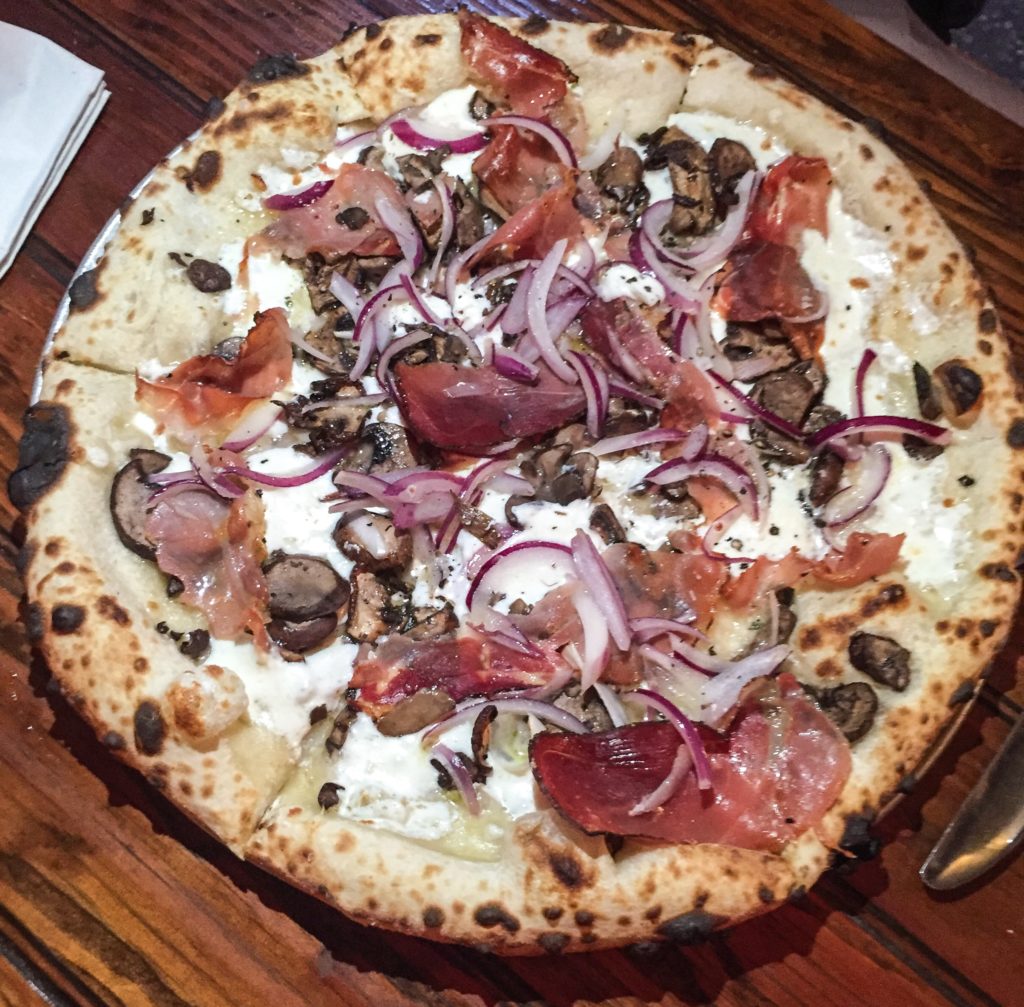 Speckenwolf  

 A white pie covered in no shortage of its three toppings. Which ensures that each bite will include the full combo of smokey speck, earthy mushrooms and tangy red onions. You want it.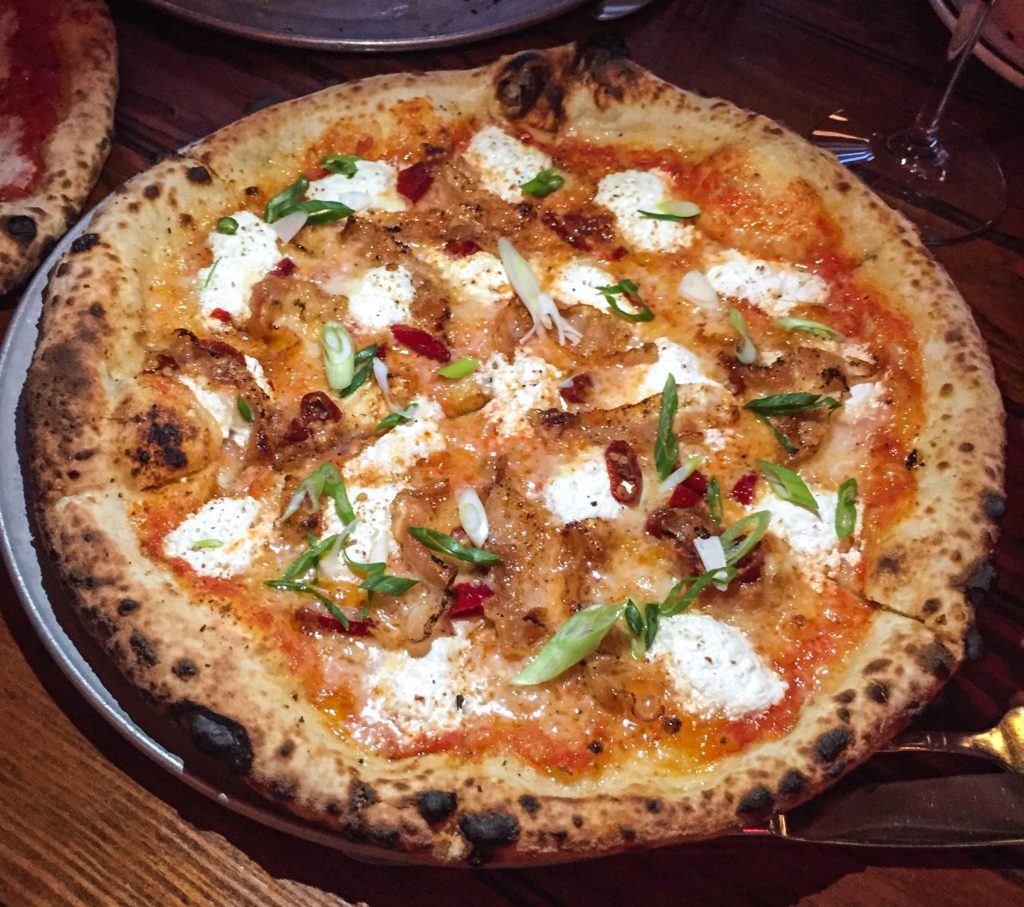 Achilles Last Stand

 It's good to see Roberta's can hit on the more unusual pizzas as well. This one combines ricotta and cheddar cheeses, guanciale (Italian bacon), chilis, garlic and scallions. It's a party you want to see moved to your mouth.
Famous Original 

 You can't go wrong with this classic pie which includes a blend of cheeses, chilis and oregano. But with so many incredible toppings available I would just have trouble ordering it again.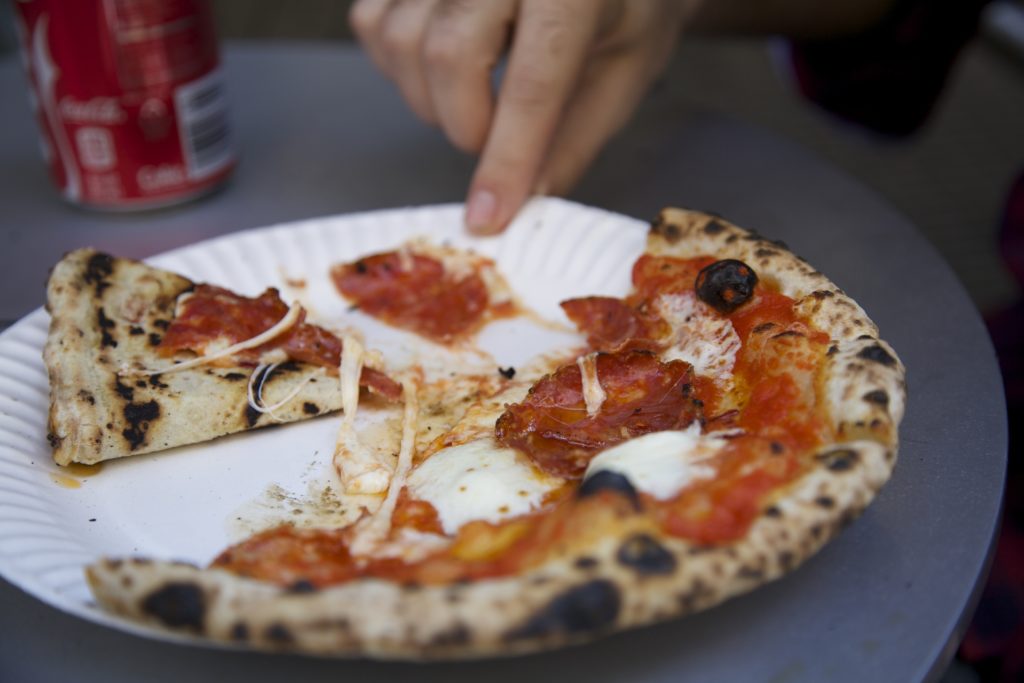 Bee Sting

I've only tried this at their stalls, but the chili and honey covered pie kicked off the whole sweet-spicy pizza movement and is a must for all pizzagrims. Hm, that word sounded better in my head. Anyway, it's one of New York's best pies and I'm thinking it be a four if I ever try it at the restaurant.
Roberta's
261 Moore Street
Brooklyn, NY