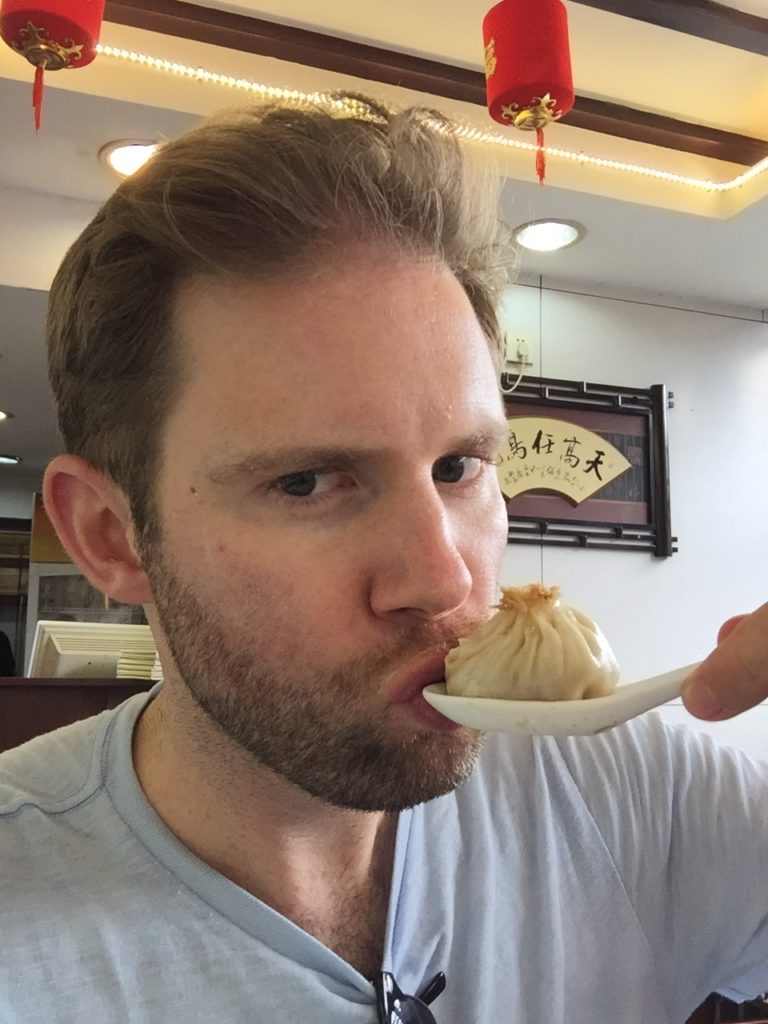 Other than maybe Italian, Chinese is America's favorite adopted food. Who doesn't love them some good sesame chicken, chow mein or egg rolls? Well it turns out the answer is actual Chinese people.
Yes, visit China and you will struggle to find anything resembling most of the Americanized classics found at home. But what you will discover are much more diverse menus with a lot less sugar and salt than what passes as "Chinese" in the USA. The food overall is very fresh (usually bought from a market or killed the same day) and much healthier than its American counterpart.
Note for Vegetarians and Vegans: Not eating meat is pretty rare in China so you'll find it as the focal point of most menus. However, the Chinese love their fresh vegetables and there were excellent options at nearly every restaurant I visited. Most of the vegetarian dishes were also vegan as the Chinese don't really use dairy products, although you might find eggs in fried rice and – less frequently – noodles.

Ordering is also much easier than you might expect. Nearly all restaurants have photos of the dishes on their menus and most (in tourist areas at least) provide English translations. Some translations are more useful than others.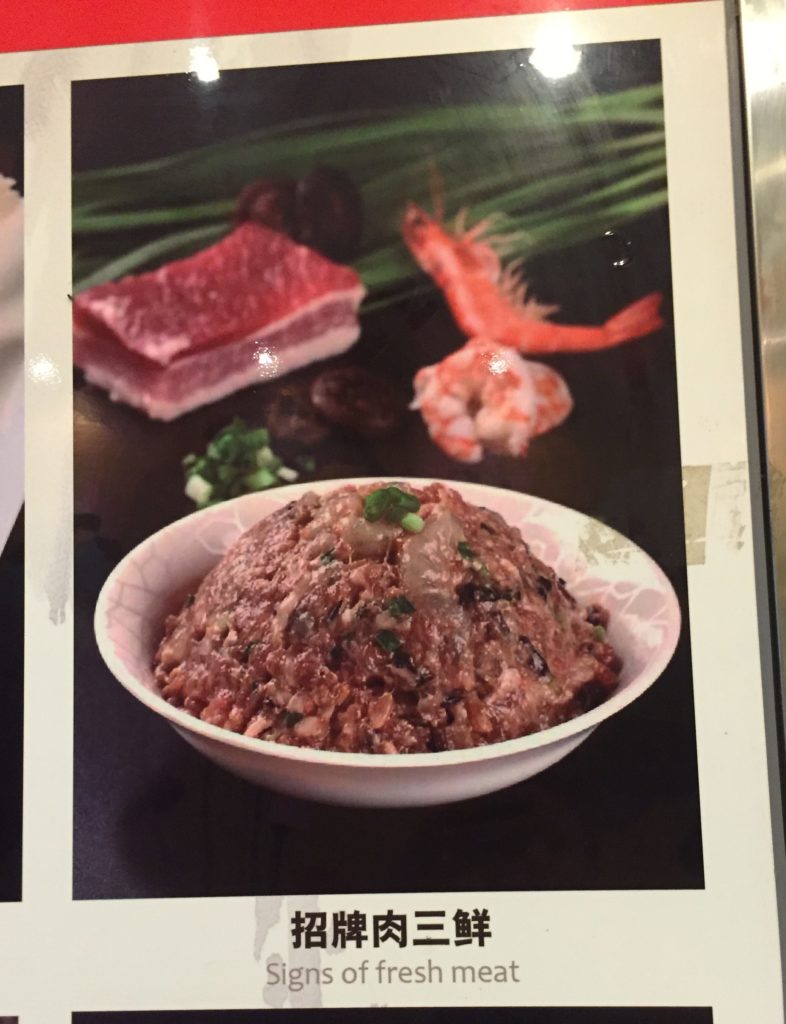 Still, it's enough to get the jist of what you're eating. I suggest downloading an app like iTranslate (which has a premium offline mode) in case you want to communicate with the waitstaff for questions or recommendations. It may be a bit of hassle, but it's worth it. After two weeks traveling around, I would put China in the top 5 food countries I've traveled to along with France, Italy, Spain and Thailand. It absolutely belongs on every foodies bucket list.
Dumplings
One familiar menu face you'll find in China is the dumpling. I enjoyed every dumpling I ate here and the variety is incredible. They're typically eaten as a snack or appetizer, but I had no trouble putting down a dozen for a meal. Here are a few of my favorites: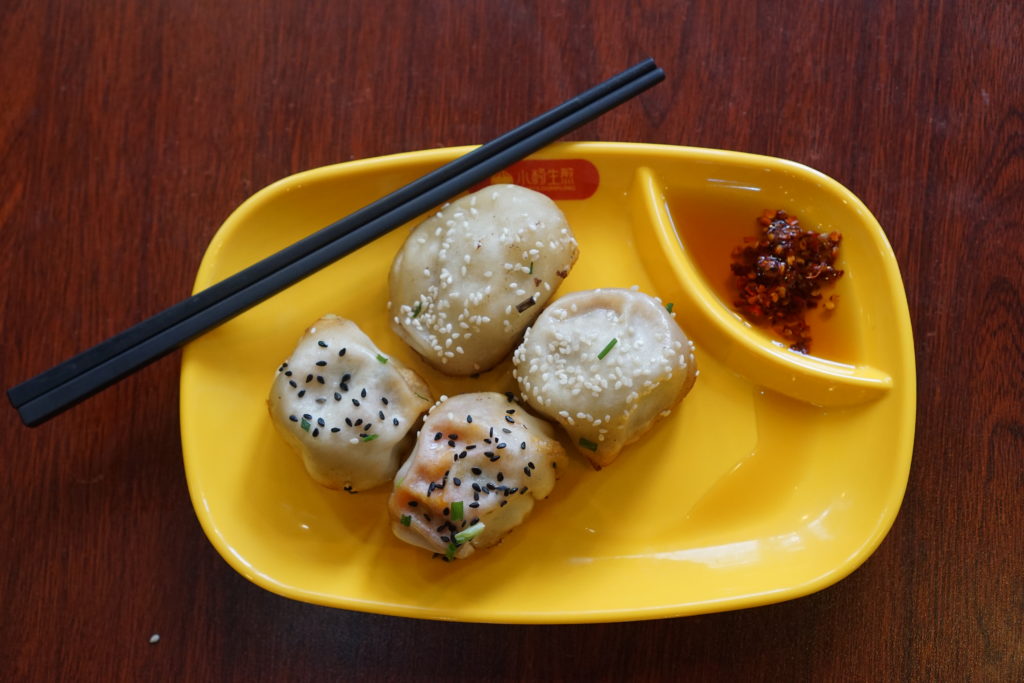 Fried Dumplings from Yang's in Shanghai
Yang's is a local chain in Shanghai and a definite must stop when you're in town. This four pack cost less than $1 USD and were among the best dumplings I've ever eaten. Make sure to order the spicy crawfish!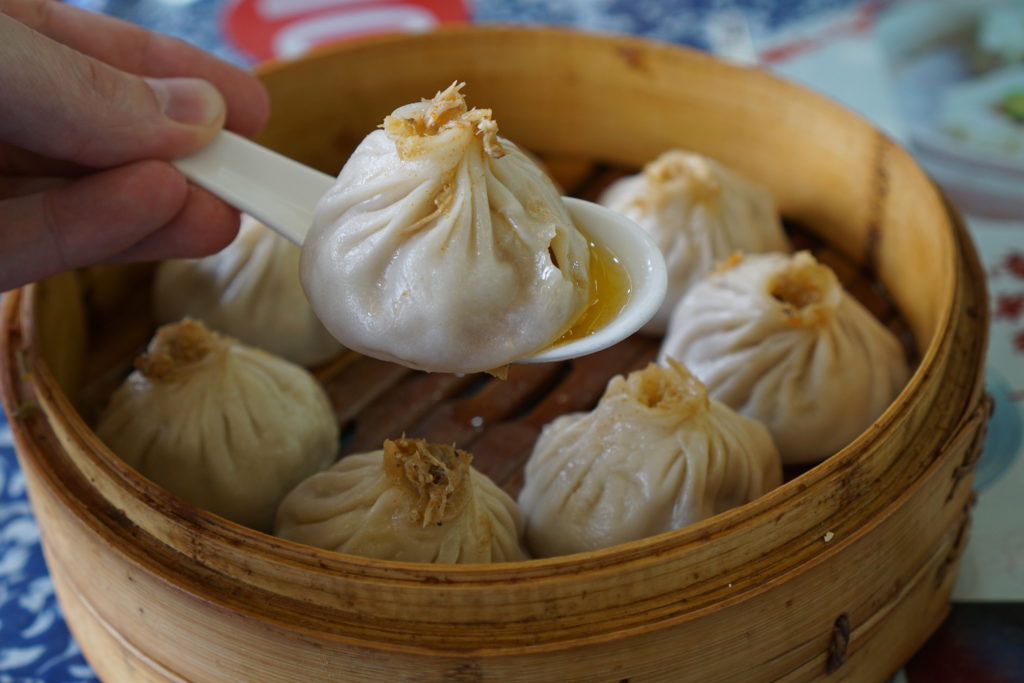 Soup Dumplings from Nanxiang Steamed Buns in Shanghai
Soup dumplings have become a hot commodity in NYC the past decade so I was raring to get my hands on some in their native Shanghai. If you're not familiar, these dumplings are filled with a soup-like sauce in addition to usual ball of meat/veggies. DO NOT pick these up with your chopsticks and take a bite unless you want your shirt to scream "soup dumpling amateur" the rest of the day. The proper technique is to take a small bite and let some of the juice out onto the spoon before going deeper (as shown above). Nanxiang is a mini-chain in Shanghai that was recommended to me by StuffBenEats. I visited their location in touristy Yuyuan Gardens (not recommended on weekends) and their signature with "fish's wing and crab sauce" did not disappoint.
De Fa Chang Unlimited Dumplings in Xi'an For the full-on Chinese dumplings experience, De Fa Chang is your place. They offer an unlimited dumpling banquet for 120 Yuan (US $18) with dumplings in every filling, shape and size imaginable. It's conveniently located right off the main square by the Bell Tower, so yeah it's touristy (and pricey by Chinese standards), but you won't respect yourself if you don't do it. Here's some of what I tried: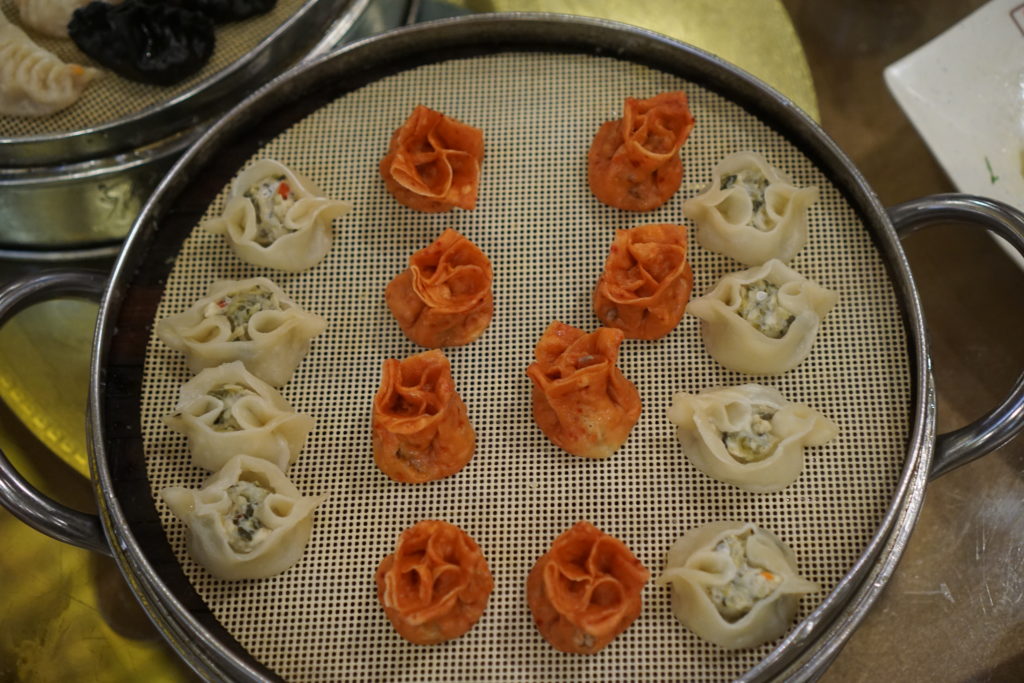 Pimento-esque Cheese (Outside), Shrimp (inside)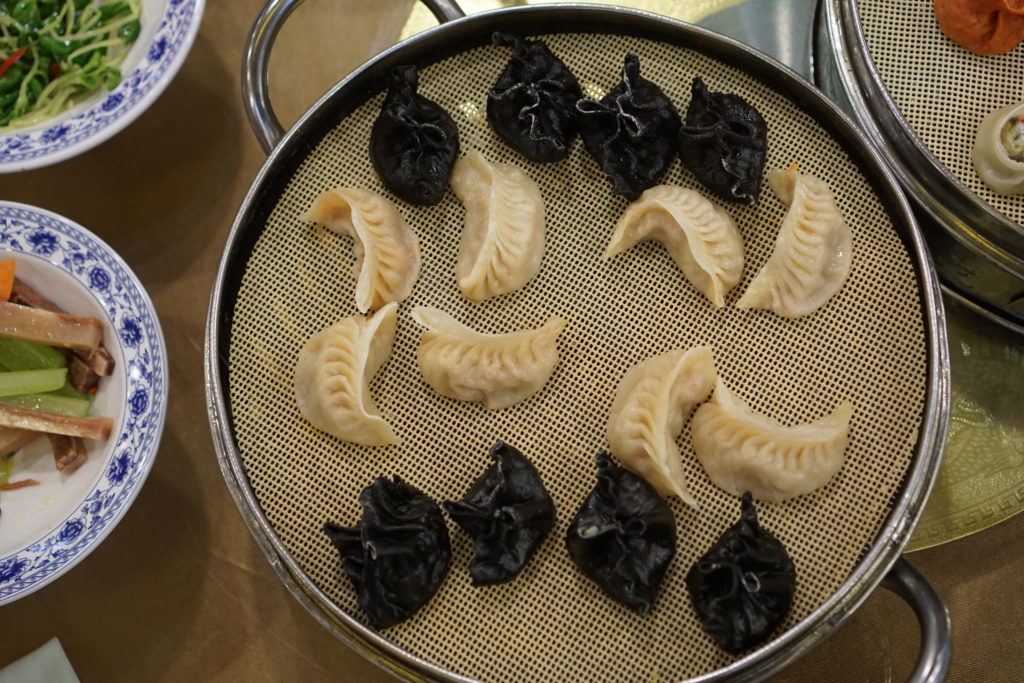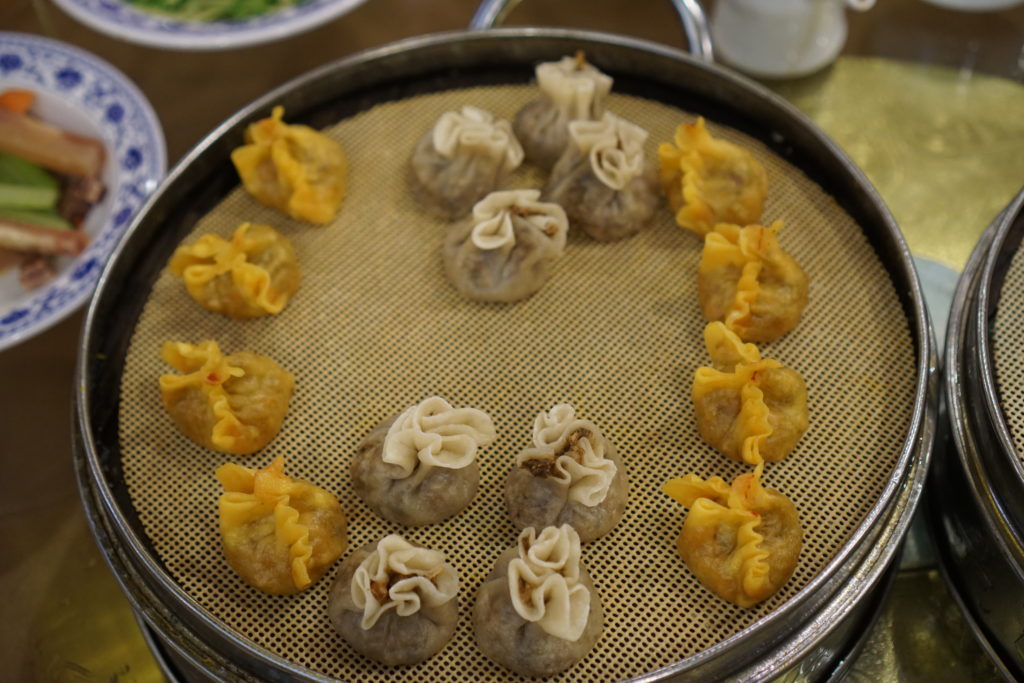 More Traditional Steamed Dumplings – Pork, Chicken, Shrimp, Beef (I forget which was which)
In case you're not sure what you're eating, some dumplings provide clues.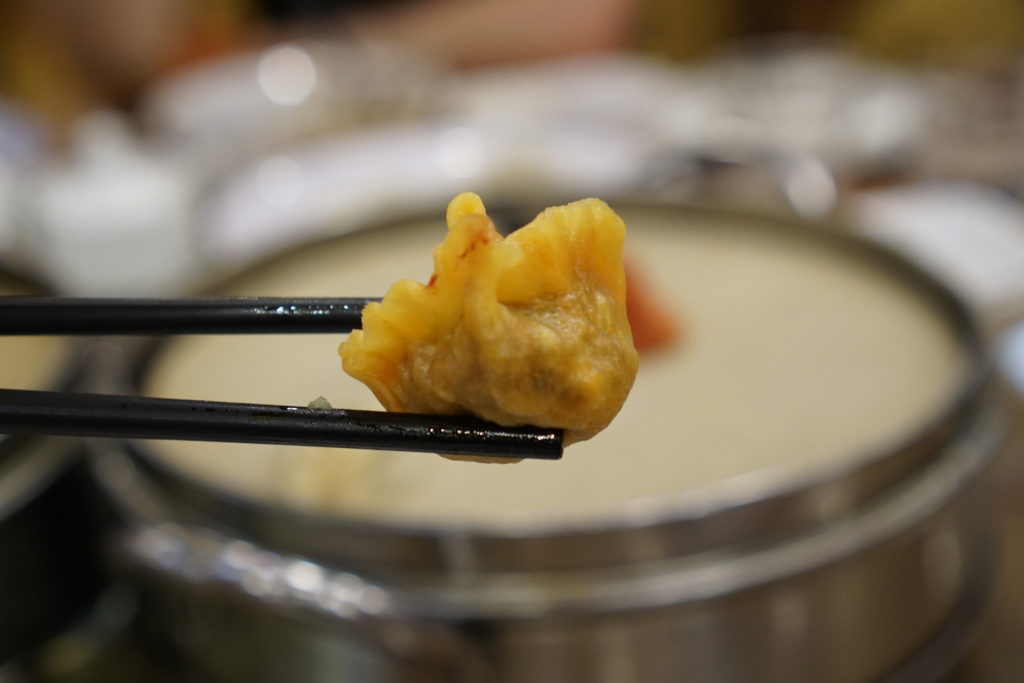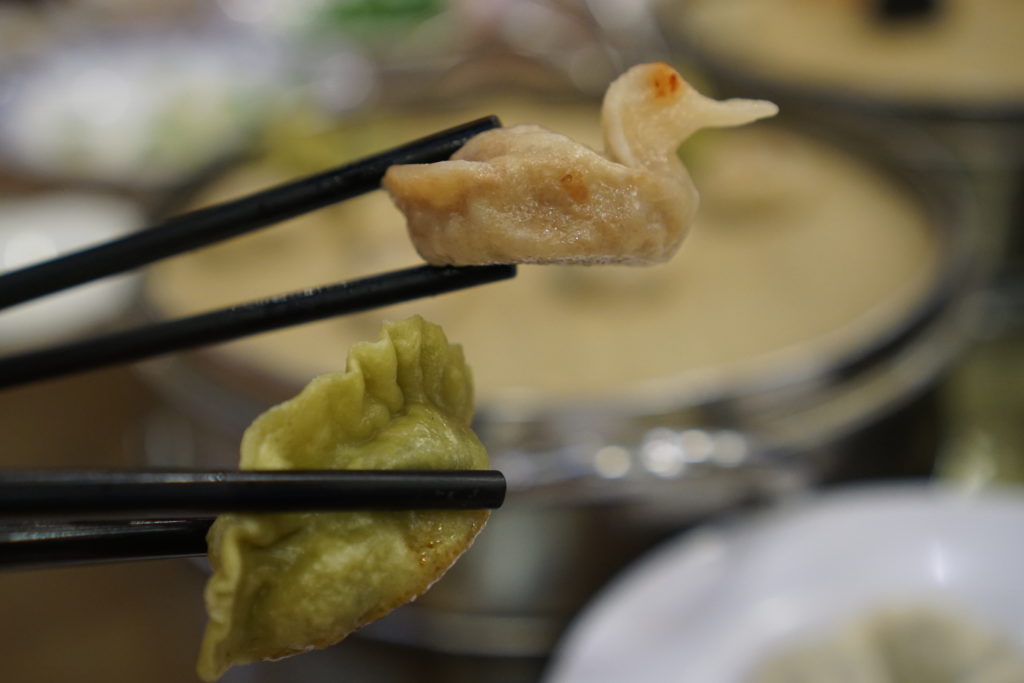 Spicy Sichuan (or Szechuan) Cuisine
Sichuan is a province in central China whose cuisine is considered by many Chinese to be the nation's finest and I tend to agree. As such, you'll find it sold throughout the country (if you want to try it in its native province head to Chengdu or Chongqing). There is one caveat though: it's very spicy! Be particularly weary of the mouth-numbing Sichuan Peppers which will make you feel like you've just come back from the dentist. If you can take the heat though, there is some incredible food to be had. There are non-spicy dishes as well. Don't make my mistake of not ordering some – you'll need it to extinguish the fire in your mouth!
Note: Many places will make dishes less spicy on request. It does detract somewhat from the flavor, but if you can't take the heat its better than the alternative.
Below are a few of my favorite dishes: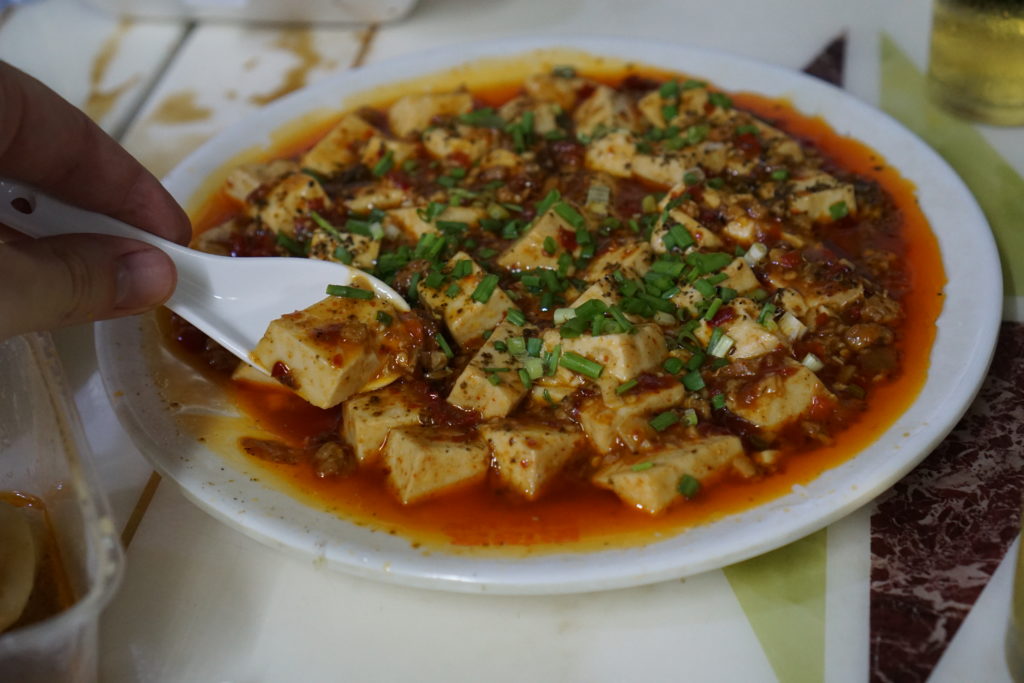 Mapo Tofu – Very Spicy and NOT Vegetarian (there's ground pork around the sides)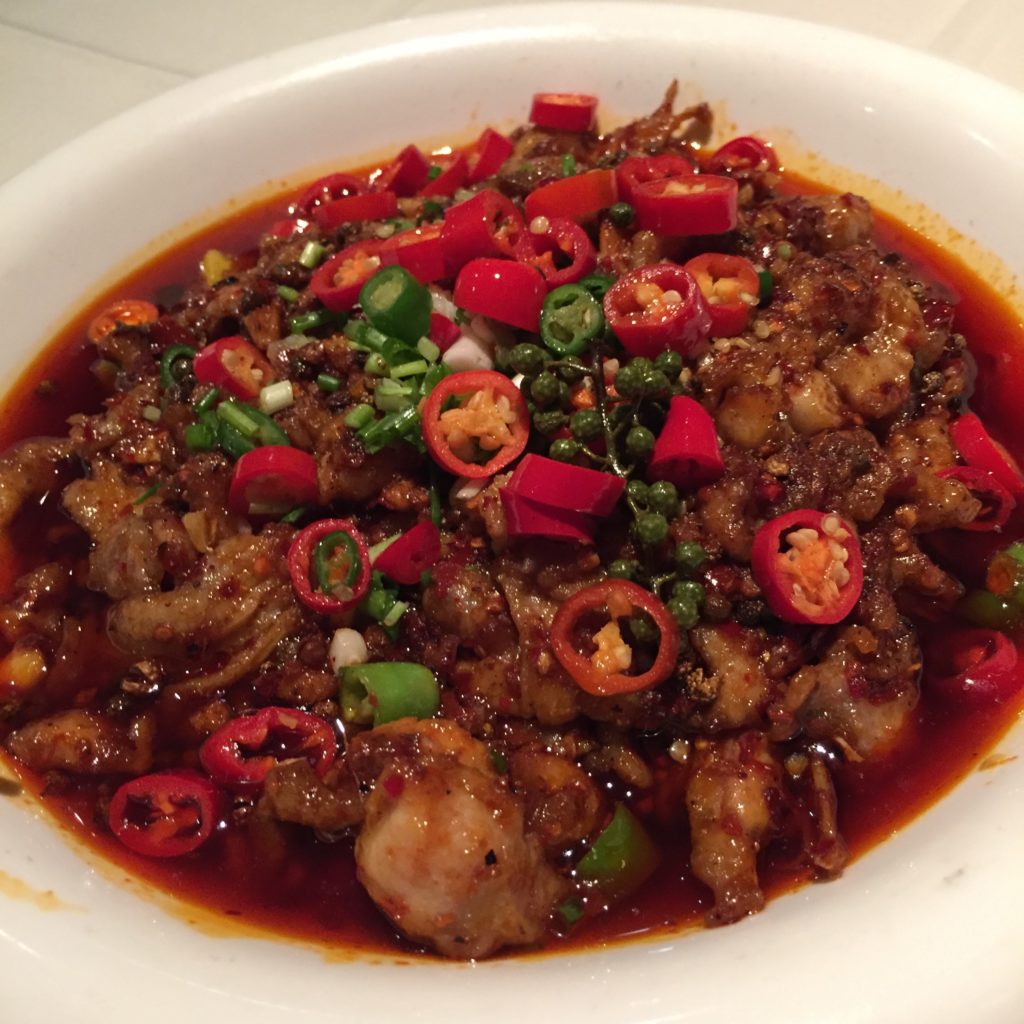 Chongqing Spicy Fish – this one had me sweating more than the Shanghai humidity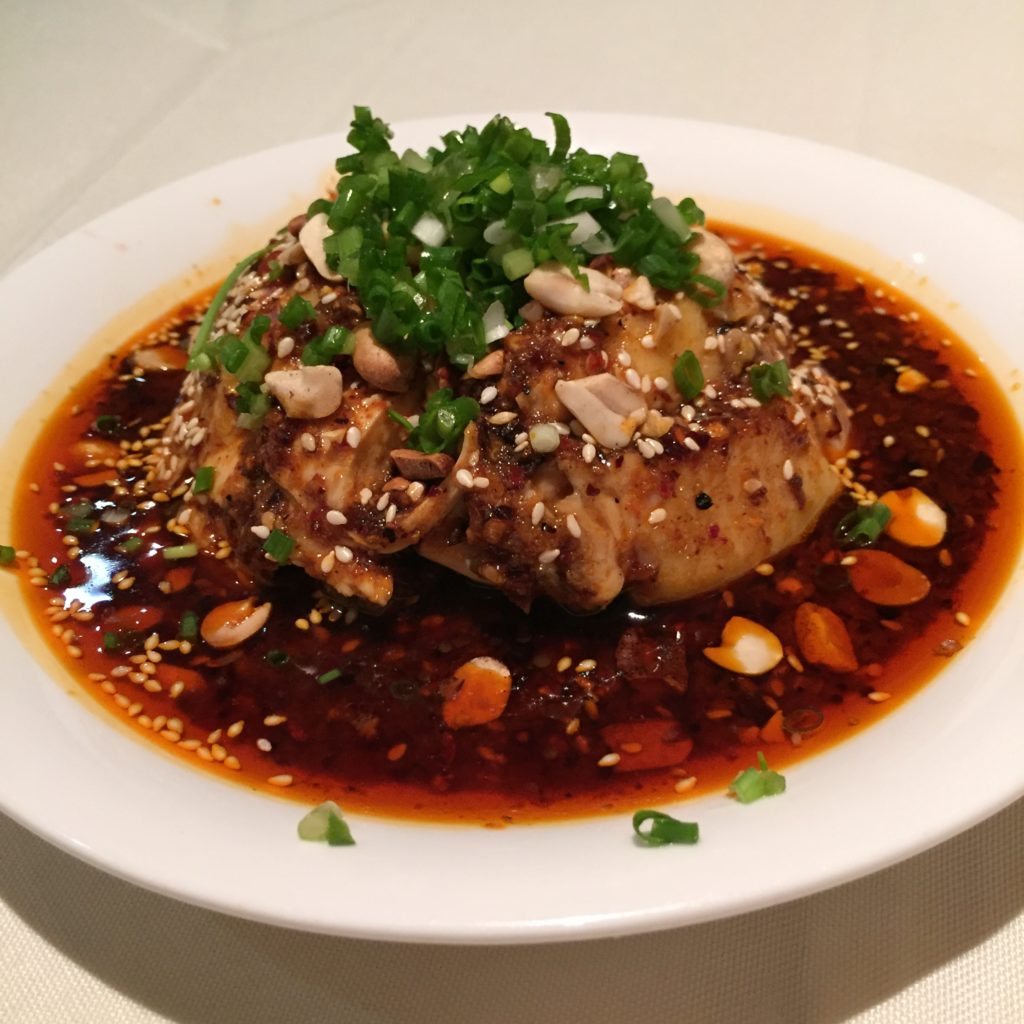 Sichuan Cold Chicken – think of that oil as a pool of lava. When you see it, it's gonna be spicy! The fact it's served cold helps keep the heat withing reason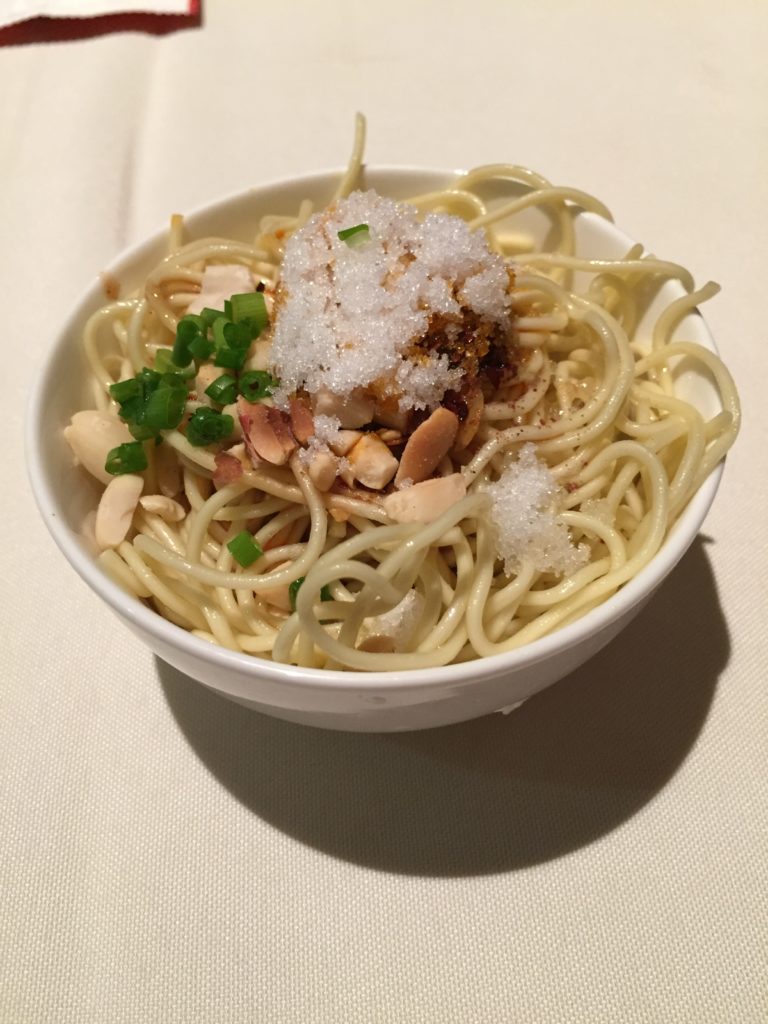 Congqing Noodles – this bowl was 5 Yuan (<$1) at a pretty nice restaurant in Shanghai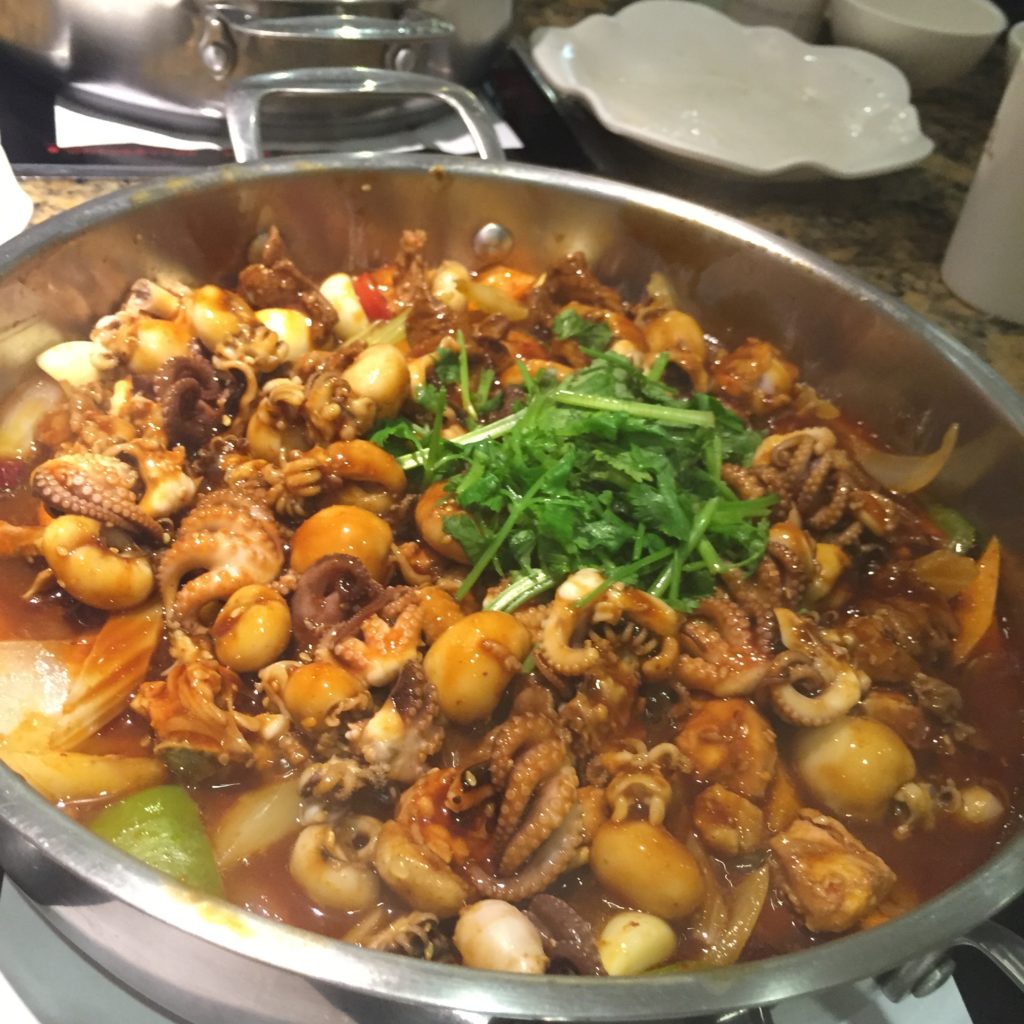 Spicy Dry Pot w/ Beef, Chicken, Octopus & Squid

Yangshuo (Guangxi Province)

There are several reasons you should go to Guangxi Province in southern China but food is not one of the main ones. Foremost is to see the krastens and get a photo like this: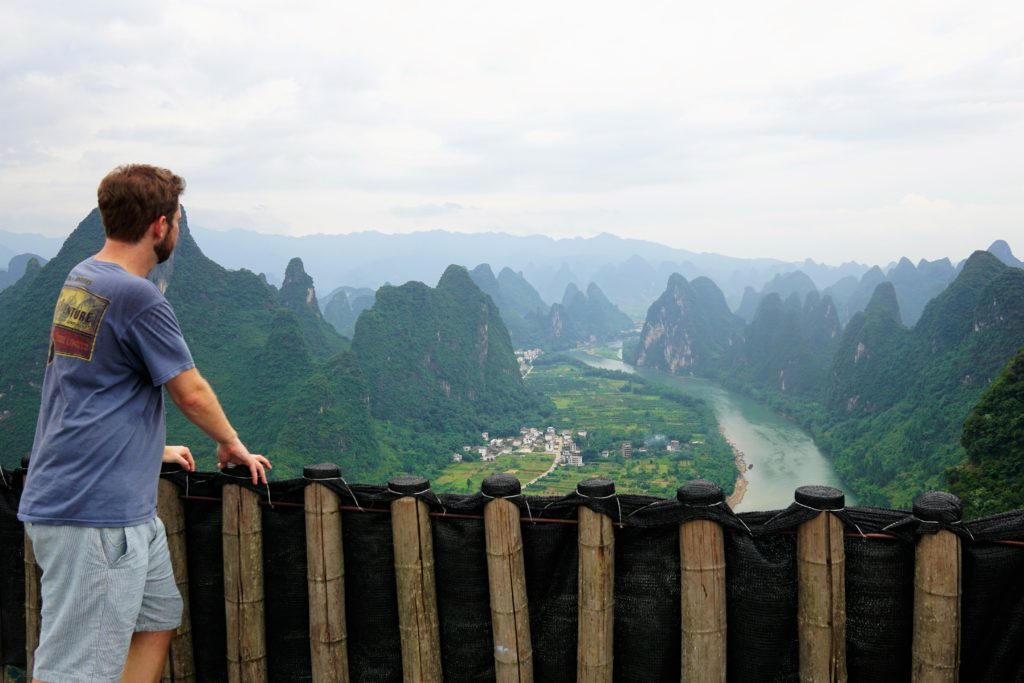 You can (and should) also take the opportunity to visit a tea plantation. I always enjoy seeing where my food and drinks come from and how they are made. Interestingly there is only one tea leaf, and the various types of tea have to do with where it's grown and how it's fermented. Green tea is simply un-fermented tea. Here's a shot of me picking it: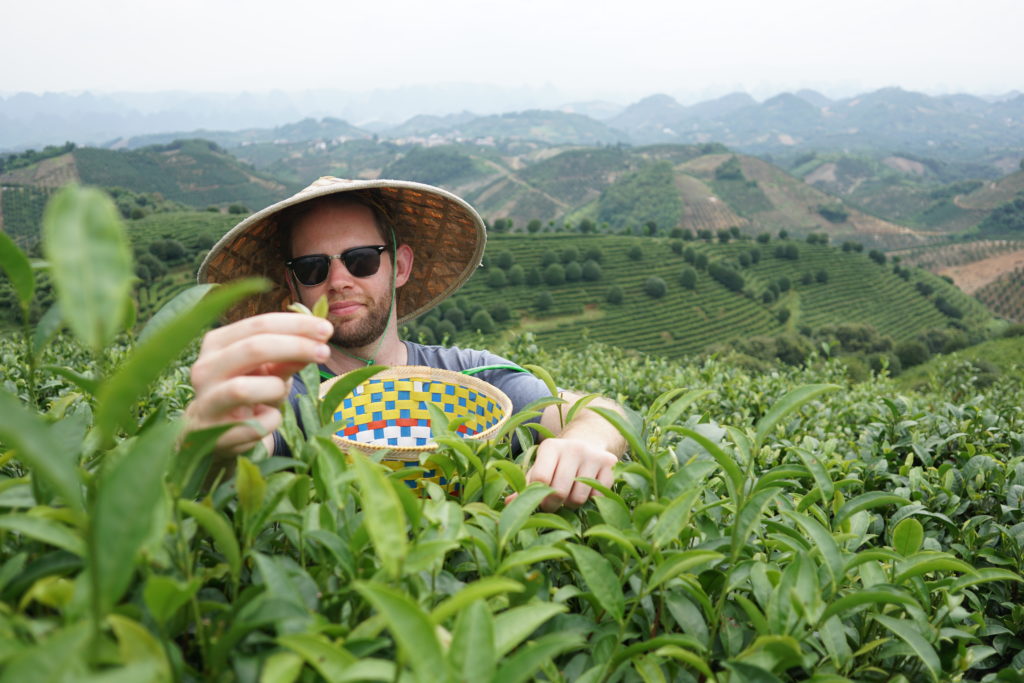 That said if you do come for the krastens and tea, you'll need something to eat as well. The food here is quite and you can always find places with dishes from other regions of China. But to best dominate the local cuisine you'll want to focus on getting stuffed. Stuffed dishes that is. These were my favorites: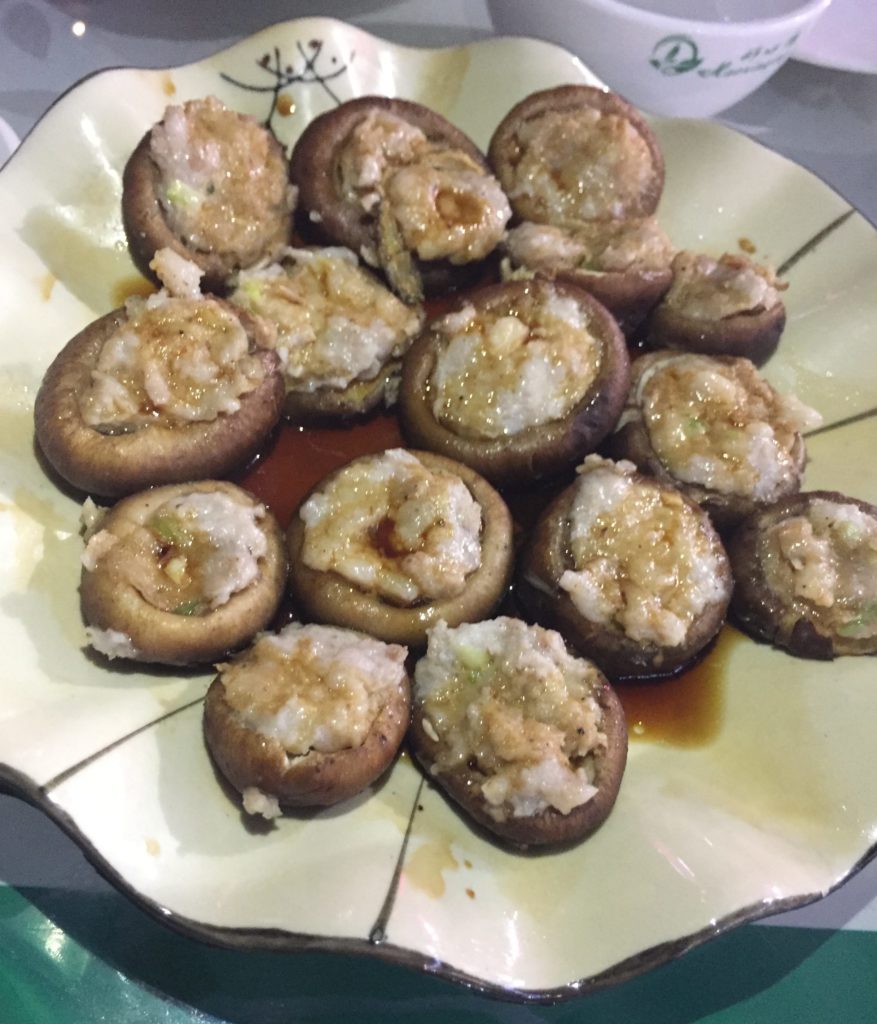 Crab Stuffed Mushroom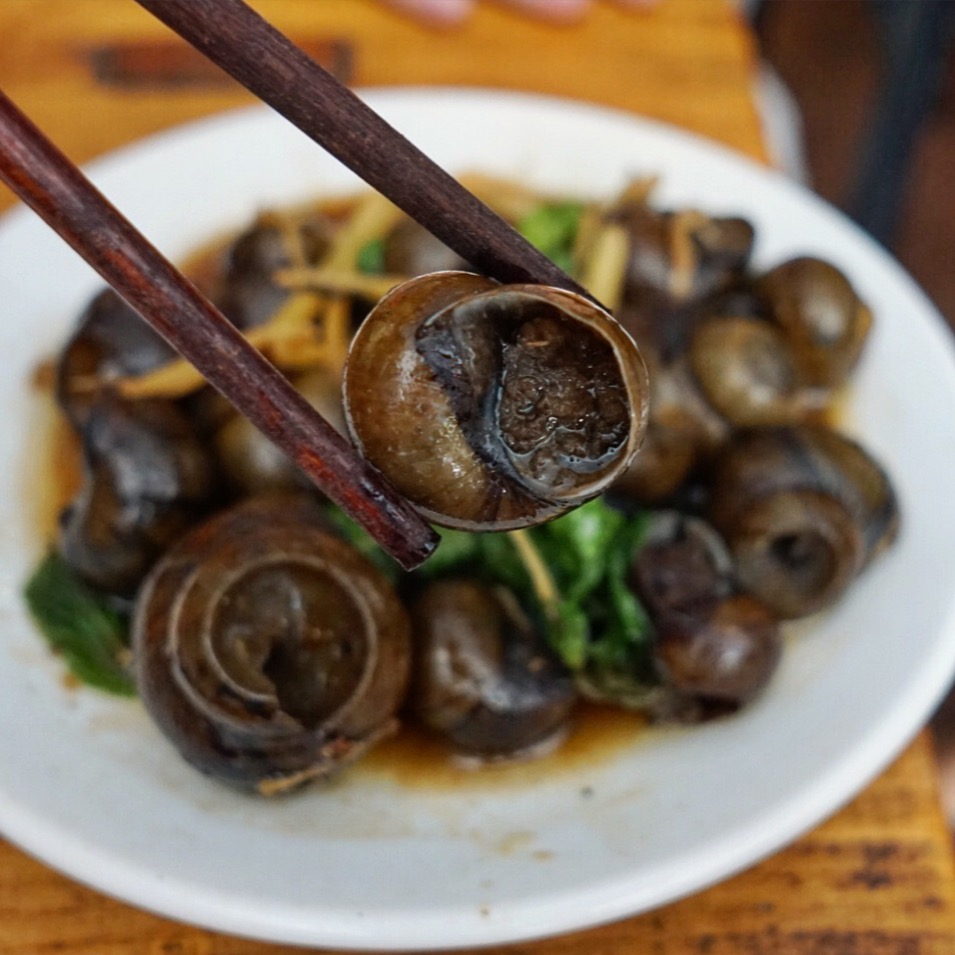 Pork Stuffed Snails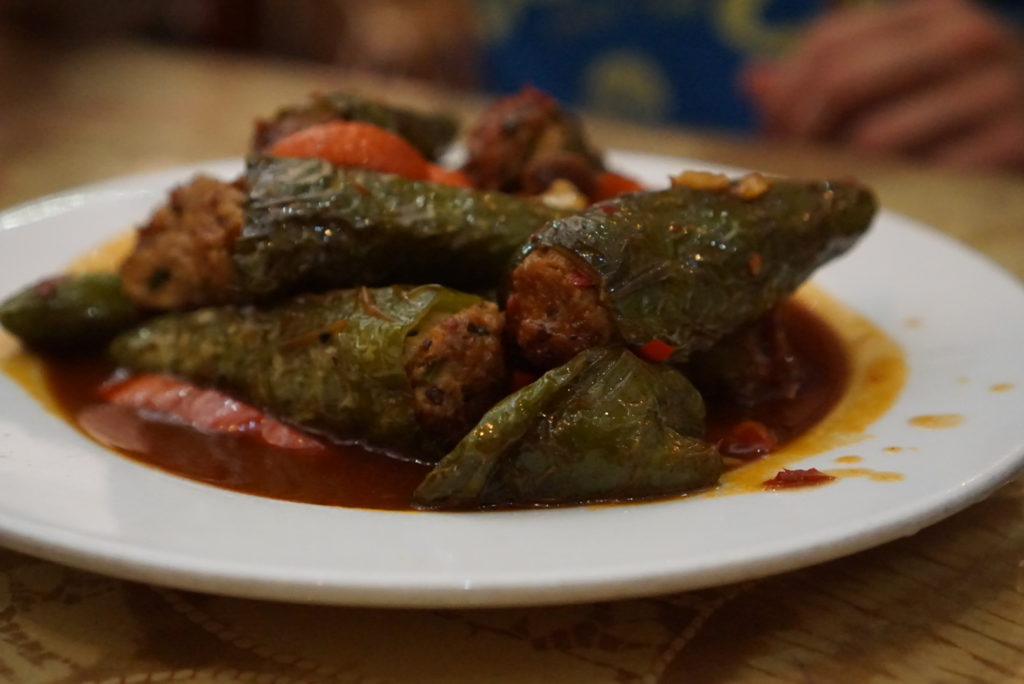 Pork Stuffed Peppers
Click to Continue to Part 2.