This is Part 2 of my Guide to Eating in China. For Part 1, Click Here
Beijing Cuisine (aka Jinang)
Because Beijing is the capital it draws its culinary traditions from all over China. But the biggest influences are nearby coastal Shangdong Province and the diet of the Emperors. This makes it somewhat more refined, a little sweeter and a lot less spicy. You'll recognize dishes from home here such as Peking Duck and spring rolls, but also find a lot of tantalizing things that haven't made it across the Pacific. These were some of my favorites: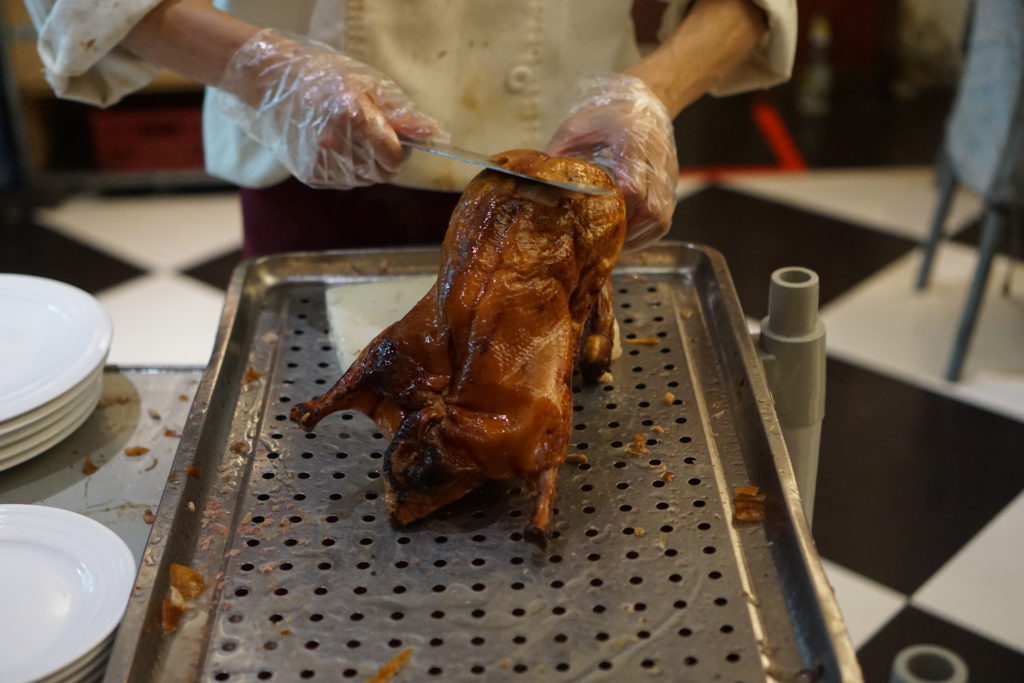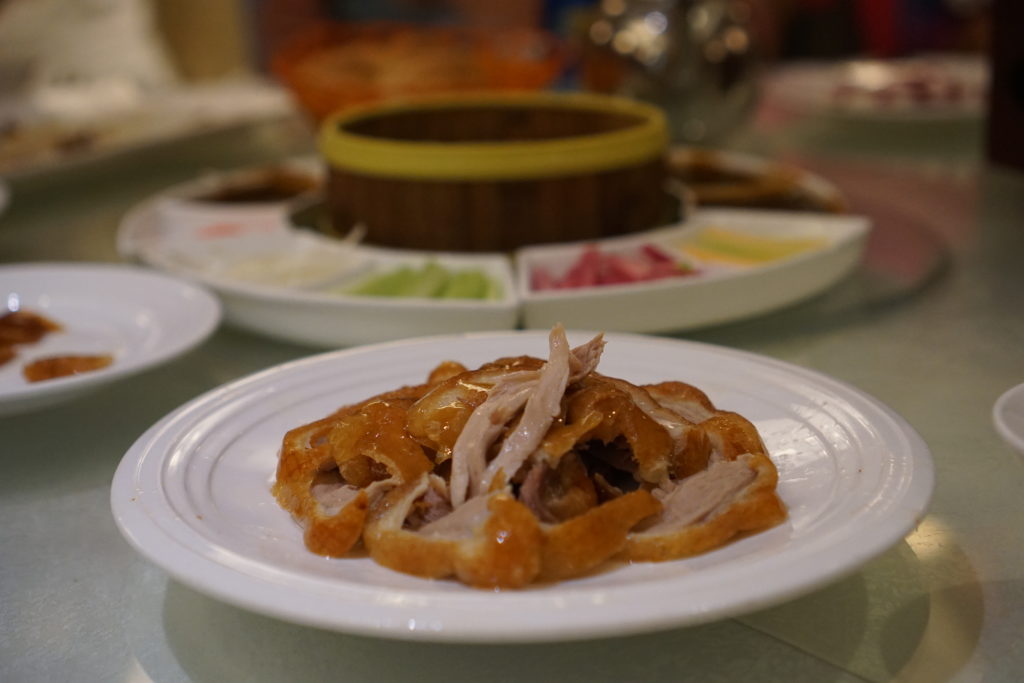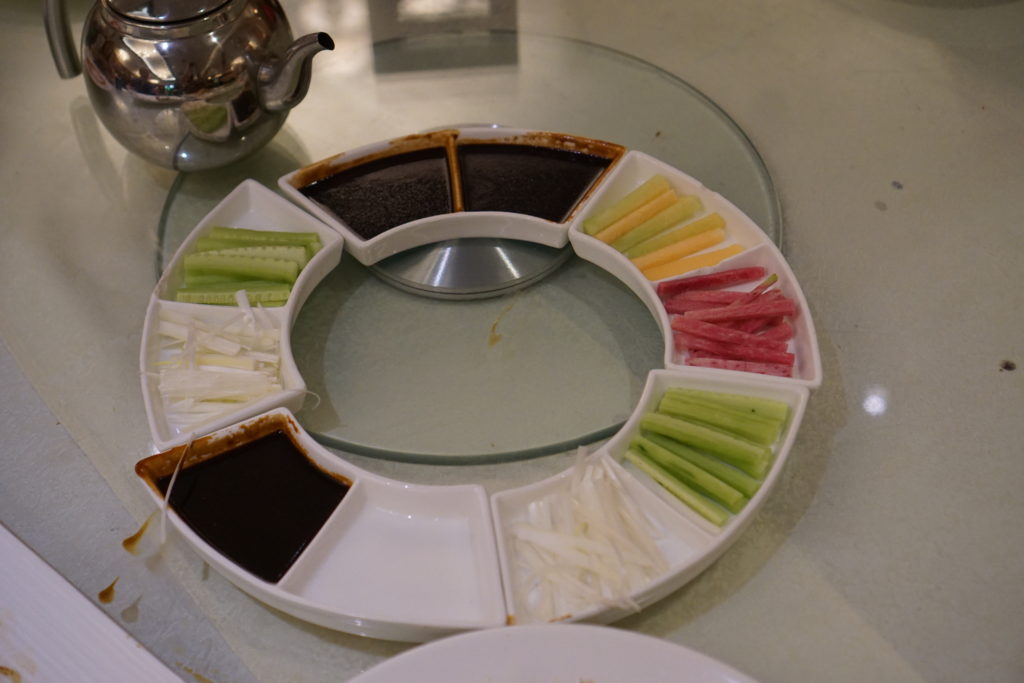 Peking Duck (Beijing Roast Duck) with Accompaniments
Meat with Beijing Sauce was my favorite food discovery. Anyone seen it in NYC?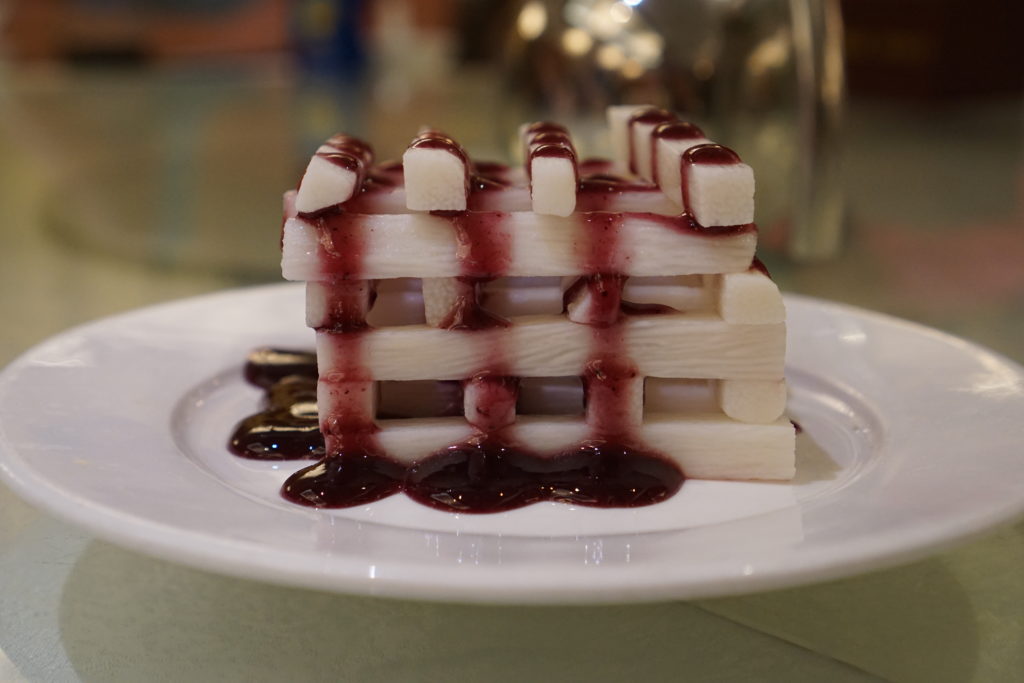 Yams with Blueberry Sauce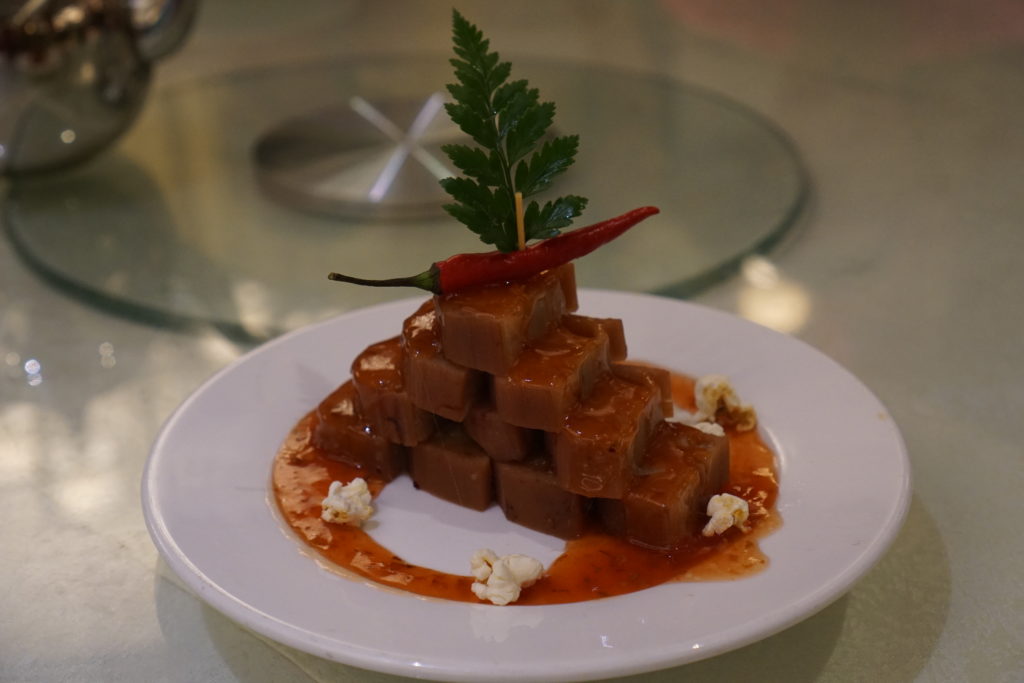 Sweet & Spicy Sweet Potato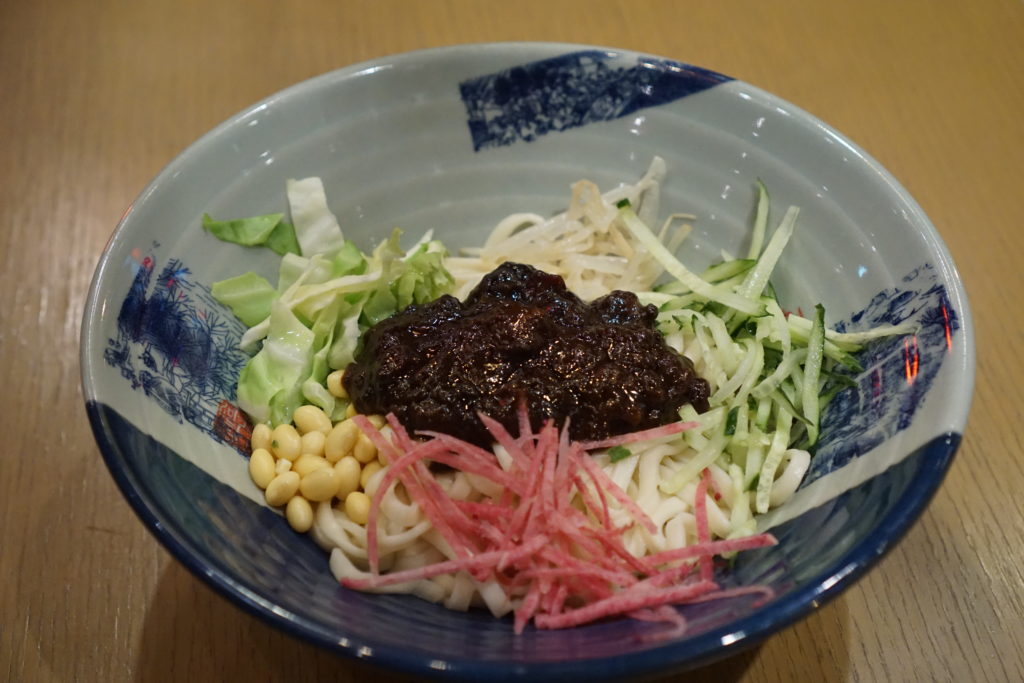 Beijing Noodles with Bean Curd Paste
I didn't have a chance to seek out many of the top restaurants in Beijing, but one I do recommend is Kao Rou Ji. The restaurant is over 150 years old and has played host to celebrities, dignitaries and moderately well known food writers. It's located in the Houhai district, which is worth a visit on its own. Houhai is a cluster of bars and restaurants set around a lake that's looks pretty amazing lit up at night. It's also amazingly packed on weekends. Here's what we ate: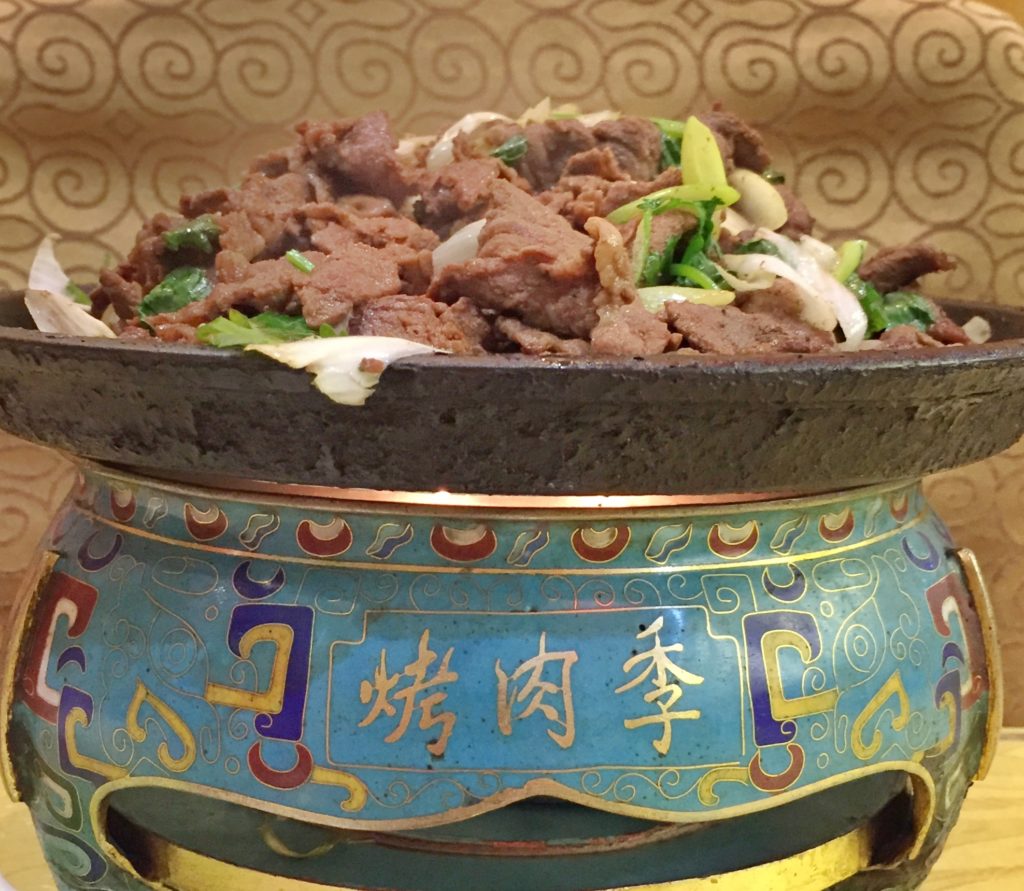 Beijing Barbecue – I highly recommend this House Specialty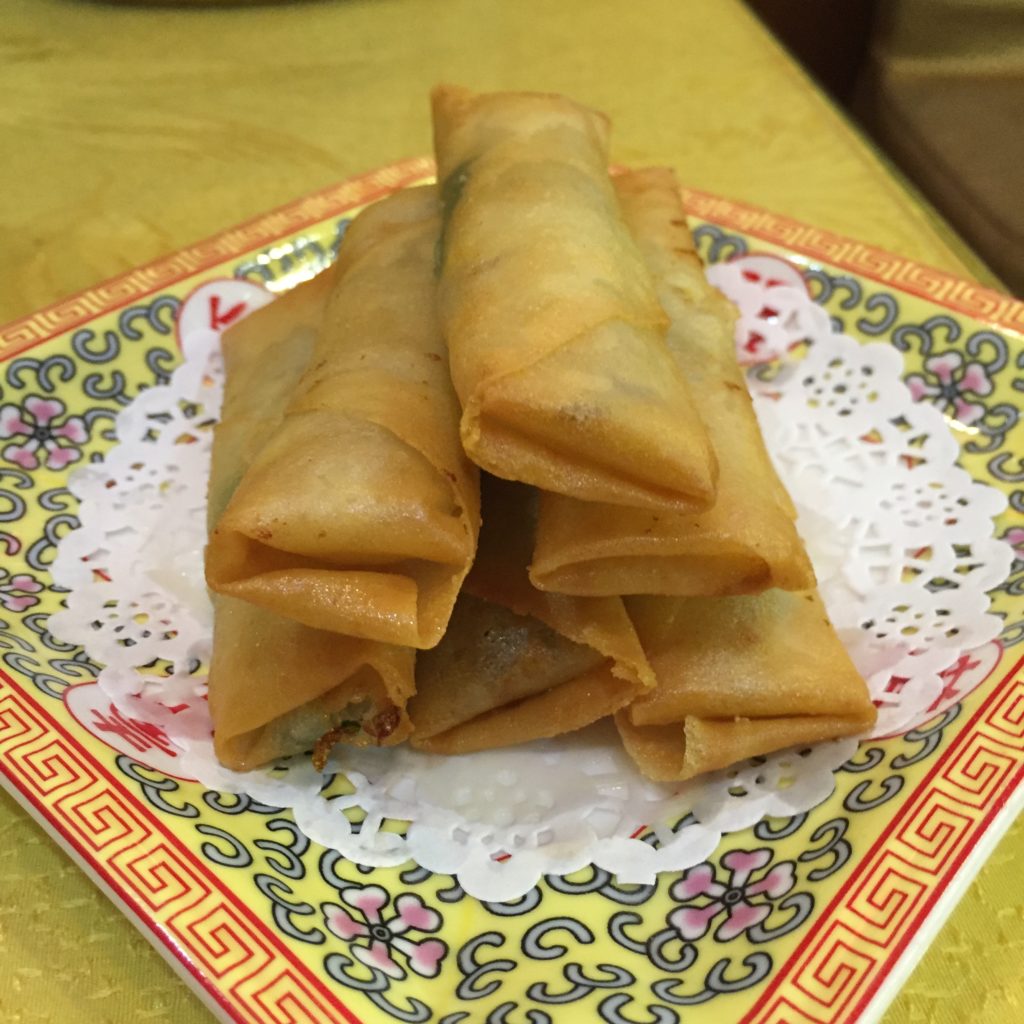 Finally a Familiar Face – Spring Rolls!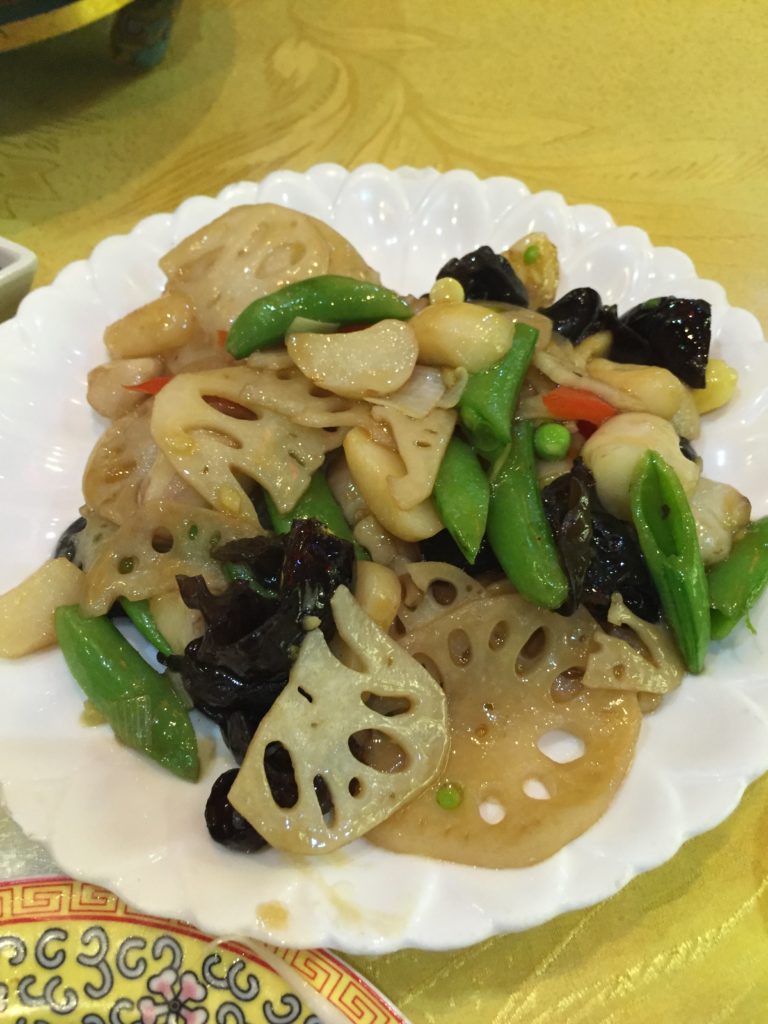 Lotus Root, Watercress, Ear Mushrooms and Snap Peas – Nice Veggie Option

Street Food Crawl with UnTour Shanghai

China has a number of what are called "Food Streets" loaded with people cooking and eating indoors and out. You'll want to give some of these a try to get a true taste of the local cuisine. But ordering food off the street can be intimating. As long as you chose things that are cooked in front of you you'll almost always be fine.
A safer route is taking a tour with a reputable company that knows the streets. In Shanghai (and now Beijing), there's UnTour. I took their night market tour in Shanghai. The knowledgeable guide taught us a lot about Chinese food culture while also ensuring everything was clean, safe and delicious. Here's a link to their website and sample of what we ate:
Typical Street Food Stall with Fresh Seafood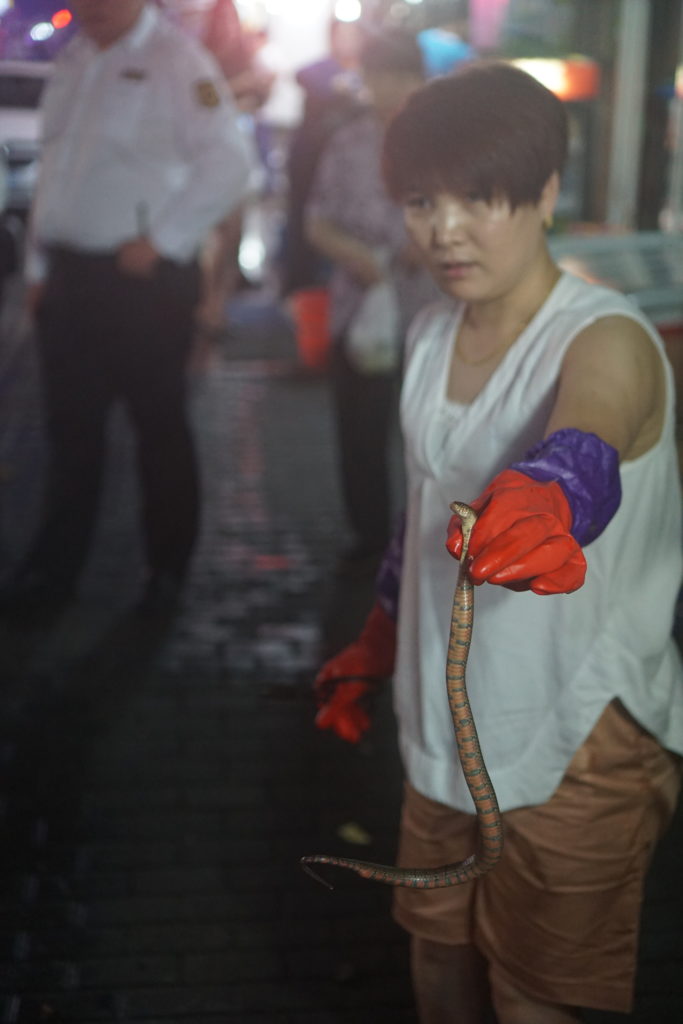 The Chosen Water Snake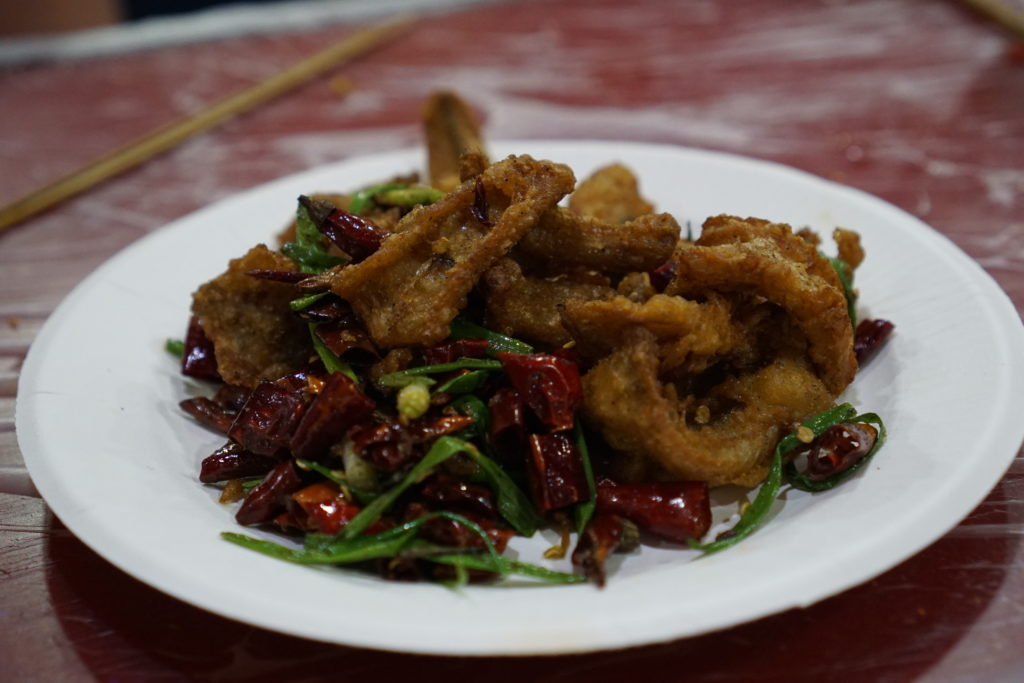 Water Snake: A great beer snack fried up with chilis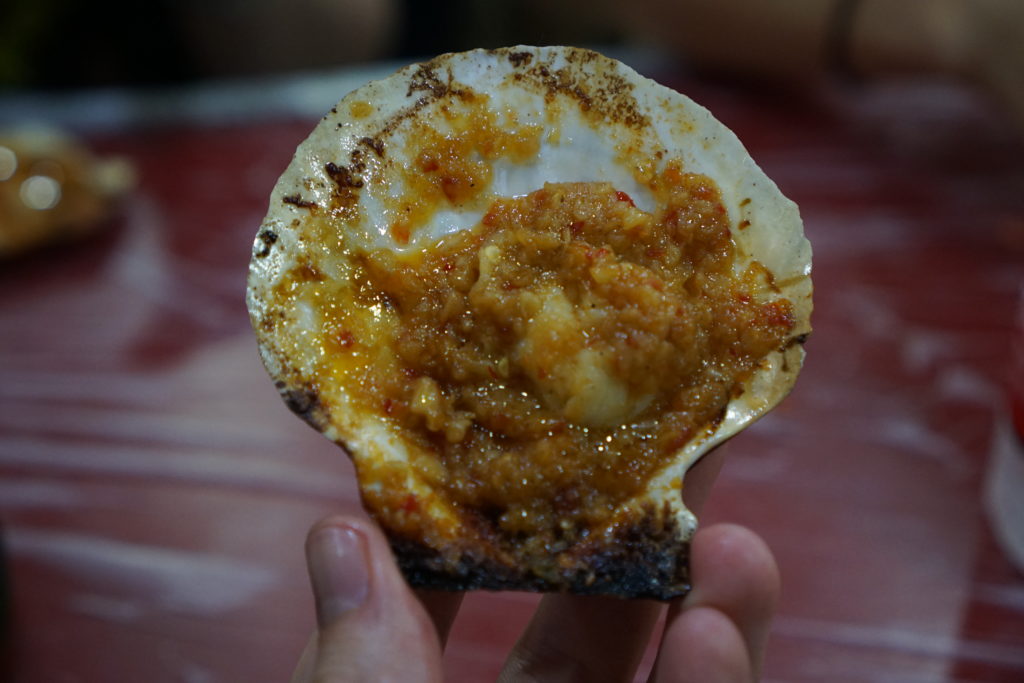 Garlic Oyster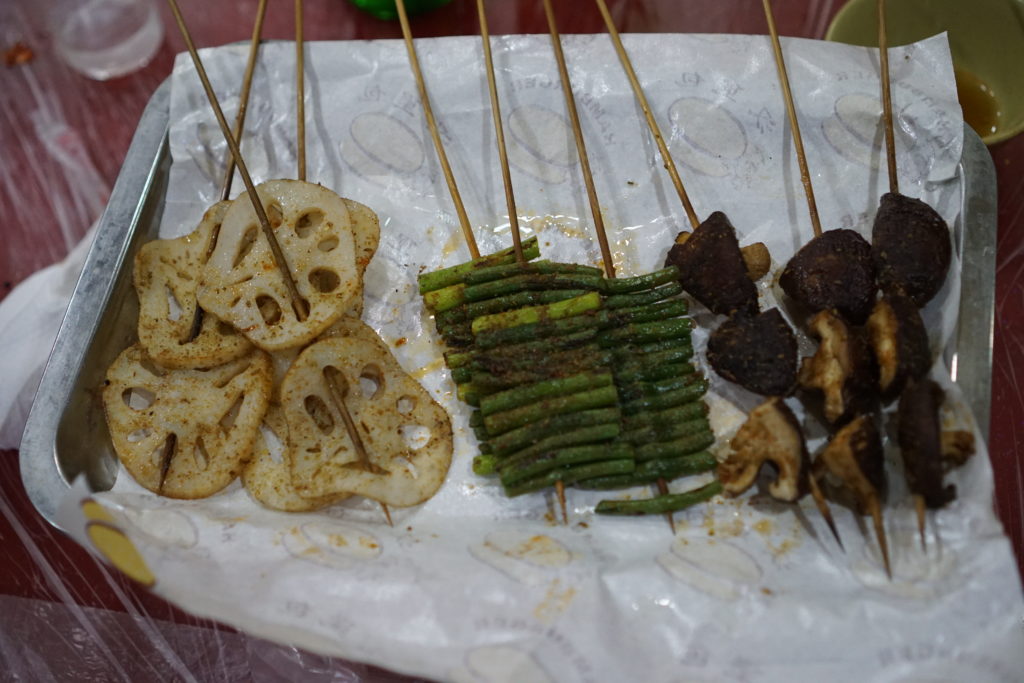 Cumin Veggies (Lotus Root, Green Beans, Mushrooms)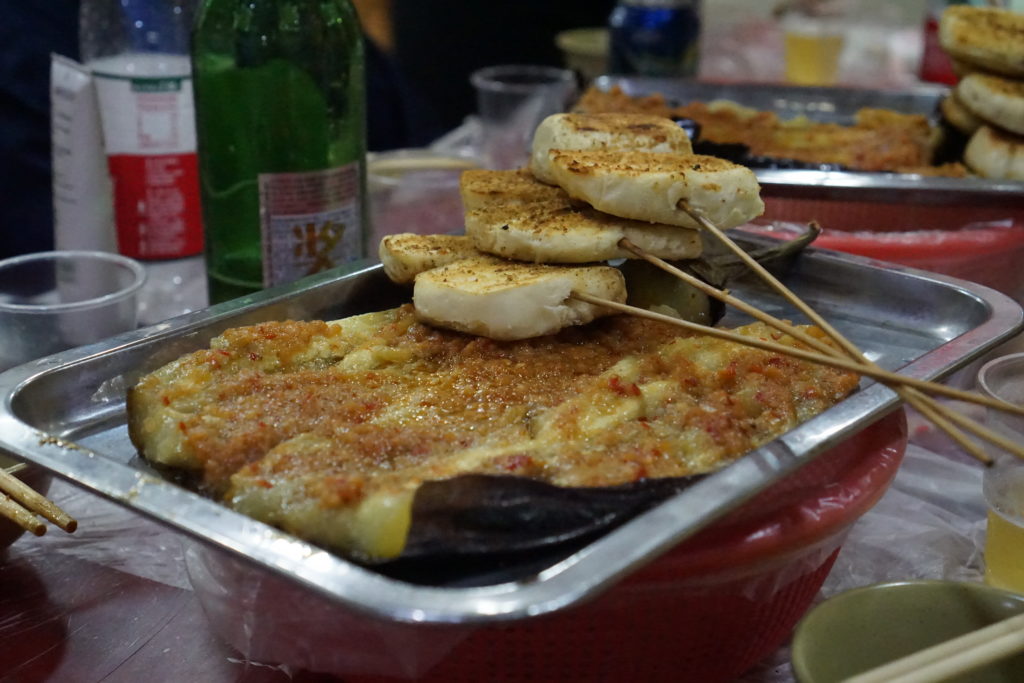 Eggplant with a Spicy Garlic Sauce
Food Markets
An underrated experience when going to another country is visiting one of their grocery stores. It's amazing how much variation there is in how people around the world get their food and what it says about their culture. In China, our concept of a supermarket doesn't really exist.  Instead, meat and produce is bought fresh (or dried) at sprawling local markets. You want chicken? Buy a live one and have it killed for you. While I can't agree with all their practices, eating food that's almost always fresh and preservative free is a practice we could learn a lot from. Here are a few photos from a market in Yangshuo, along with some noteworthy convenience store snacks: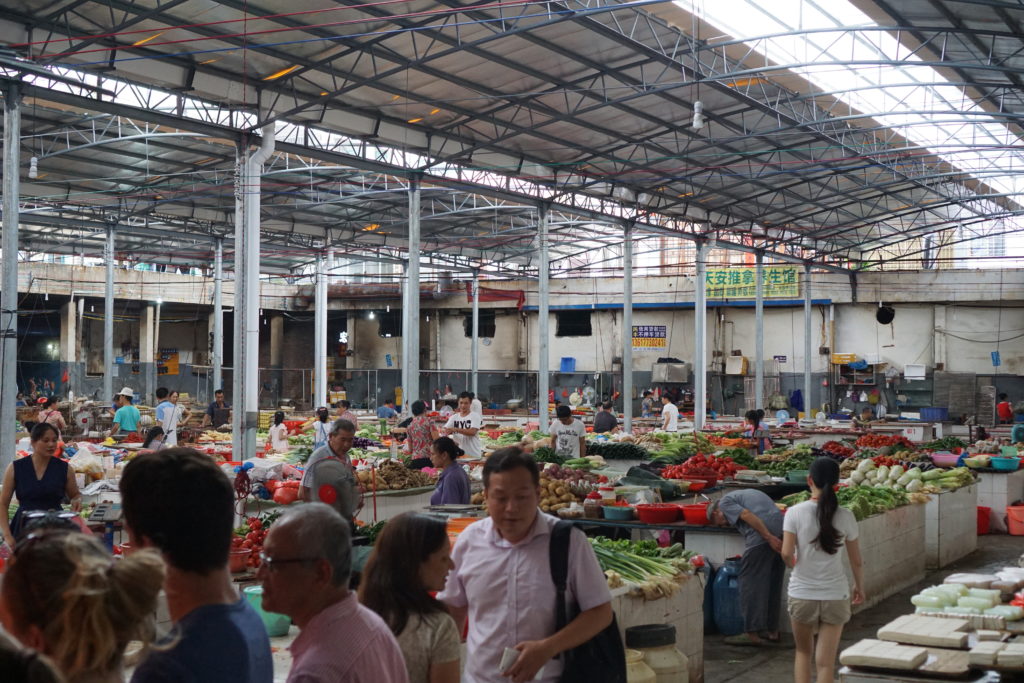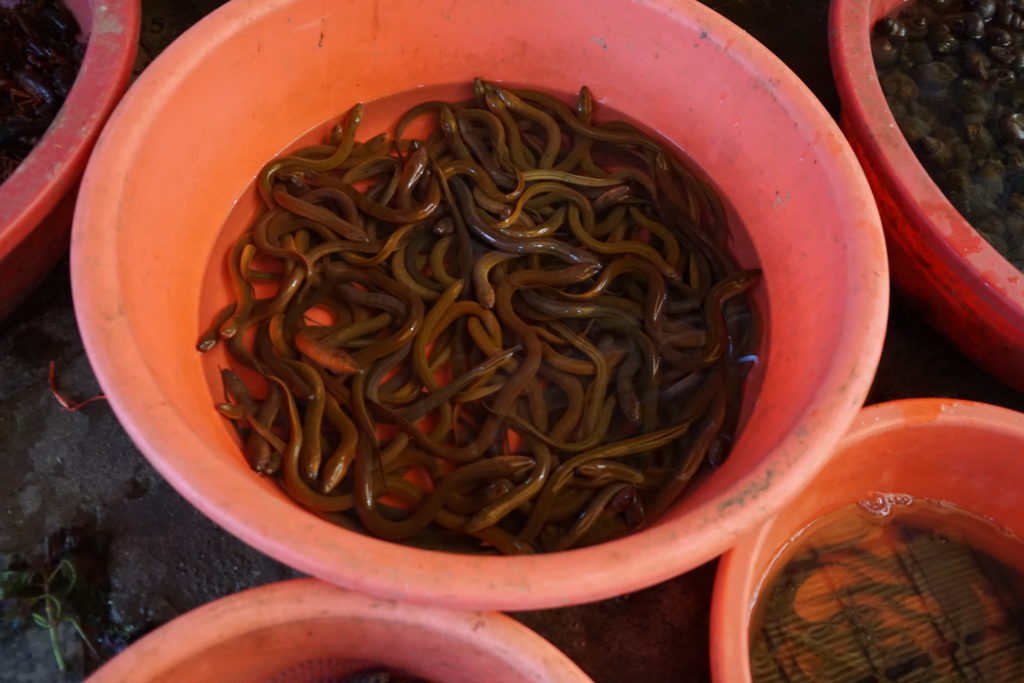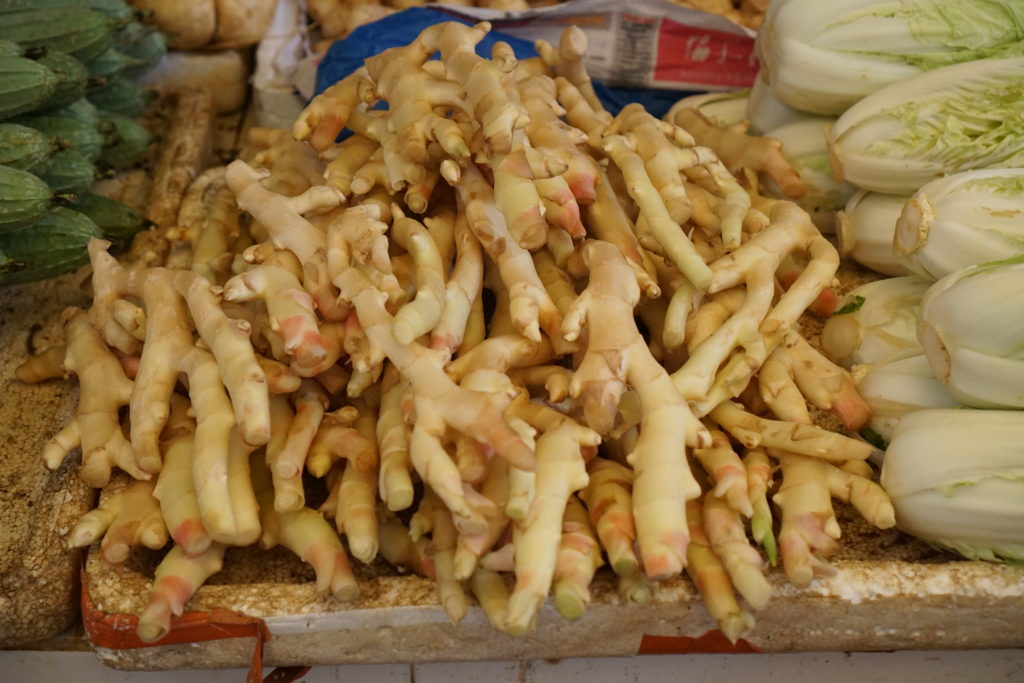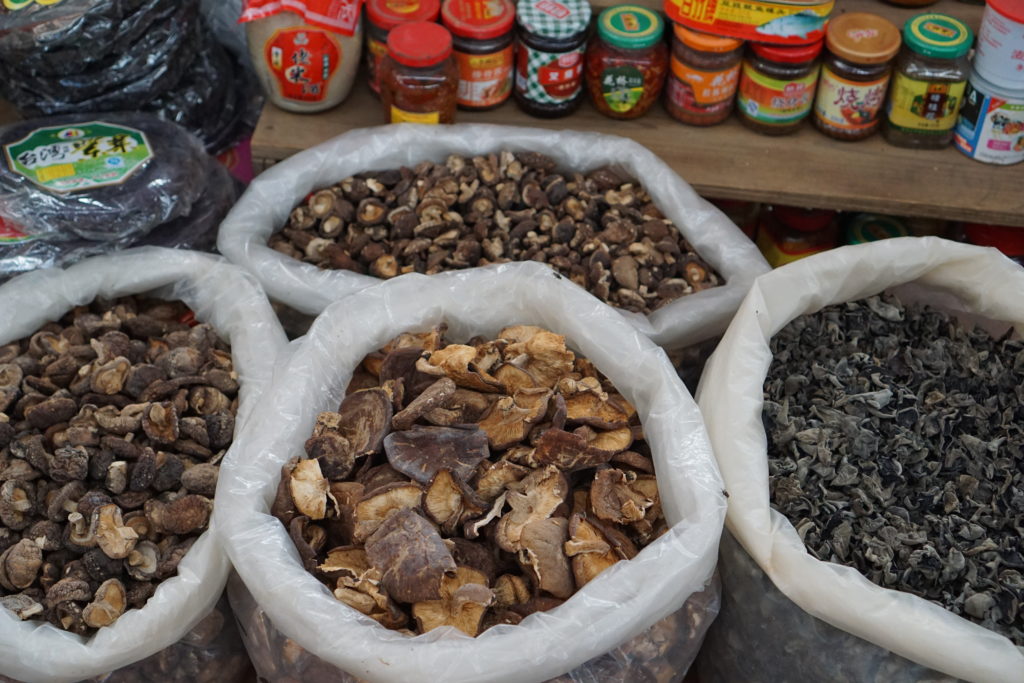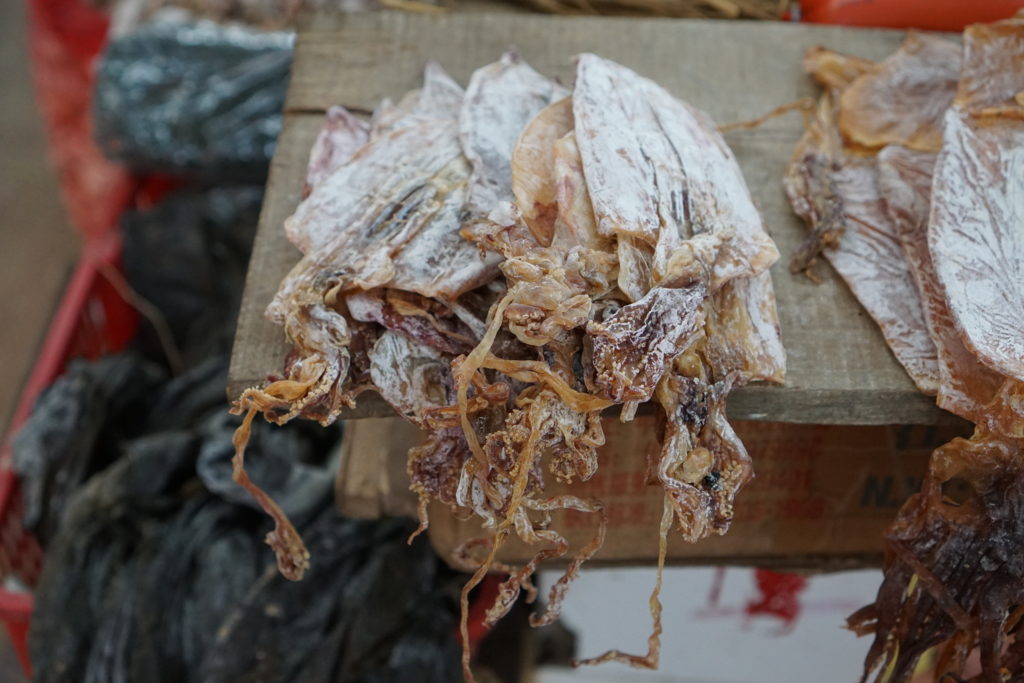 Spicy Dried Jellyfish is surprisingly good!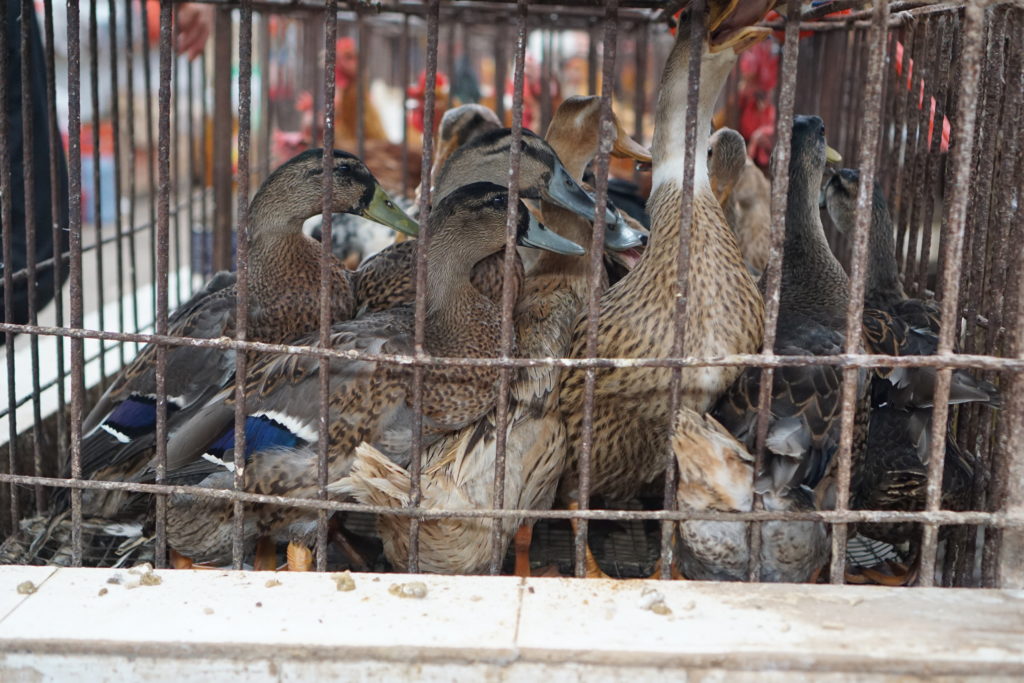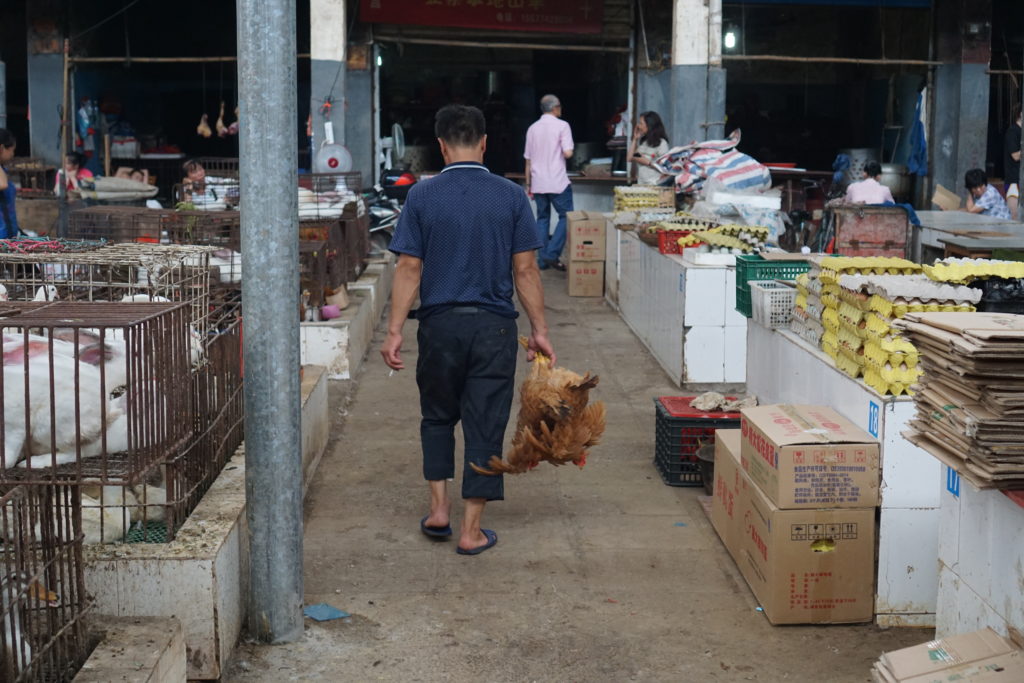 And finally a few interesting items from a convenience store. Worth a look, but not necessarily more than a bite.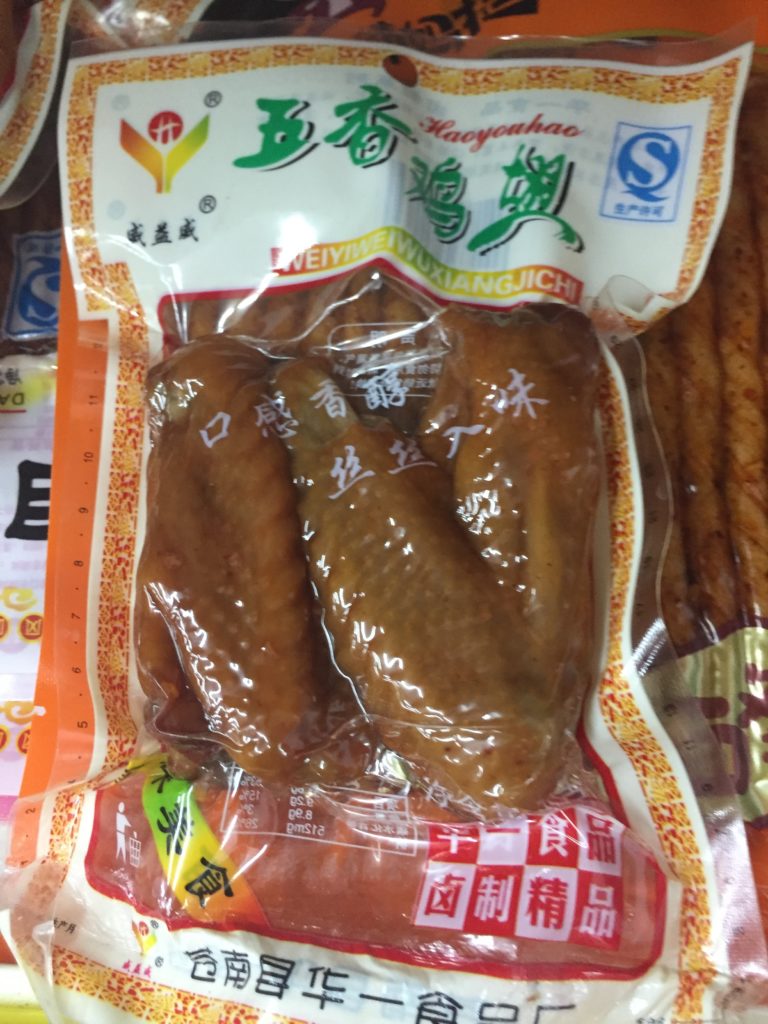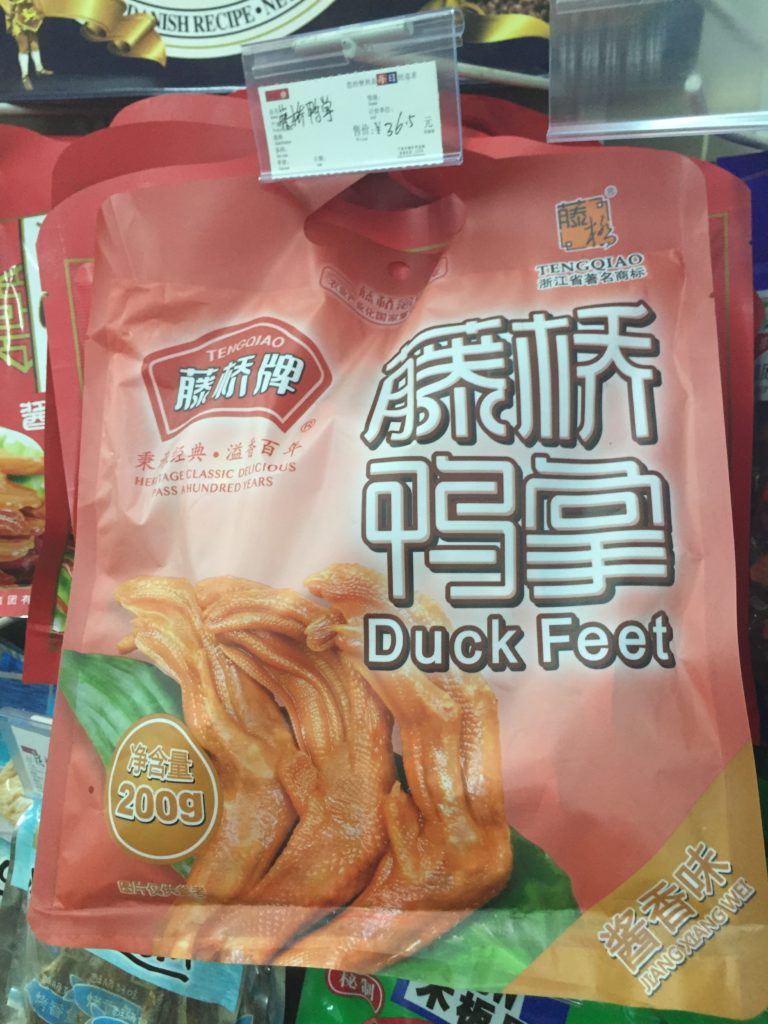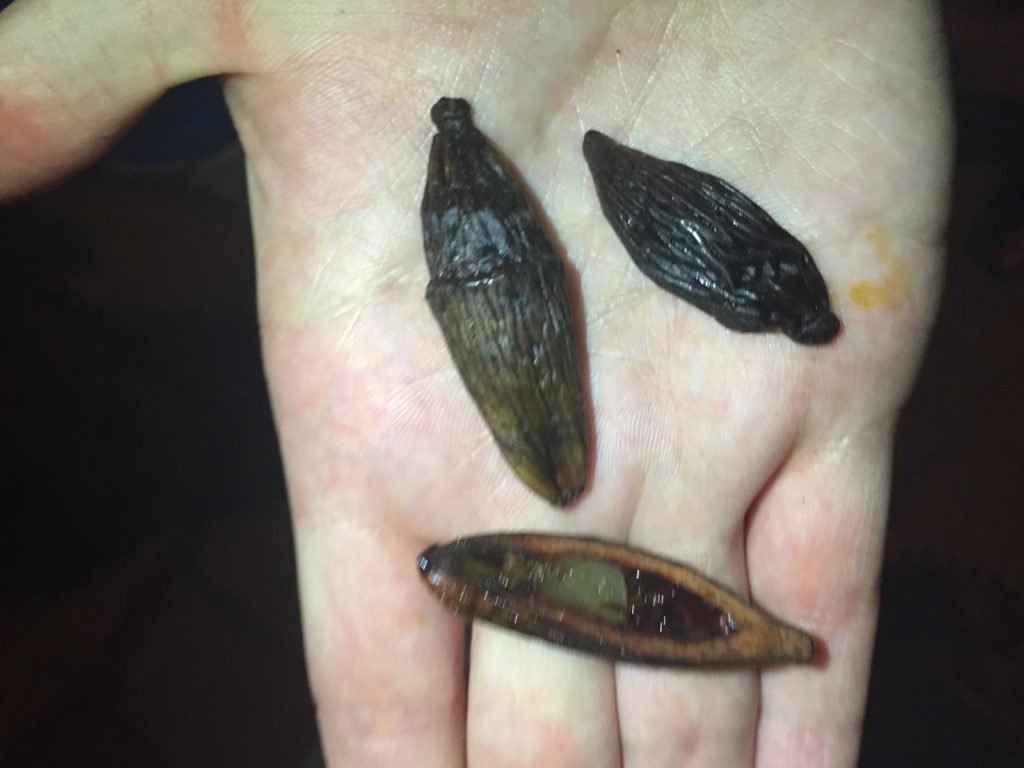 Beetlenuts have basically a mentholly flavor. We didn't have seconds.
If you have any other questions about visiting China or want recommendations (food related or not), please feel free to contact me.