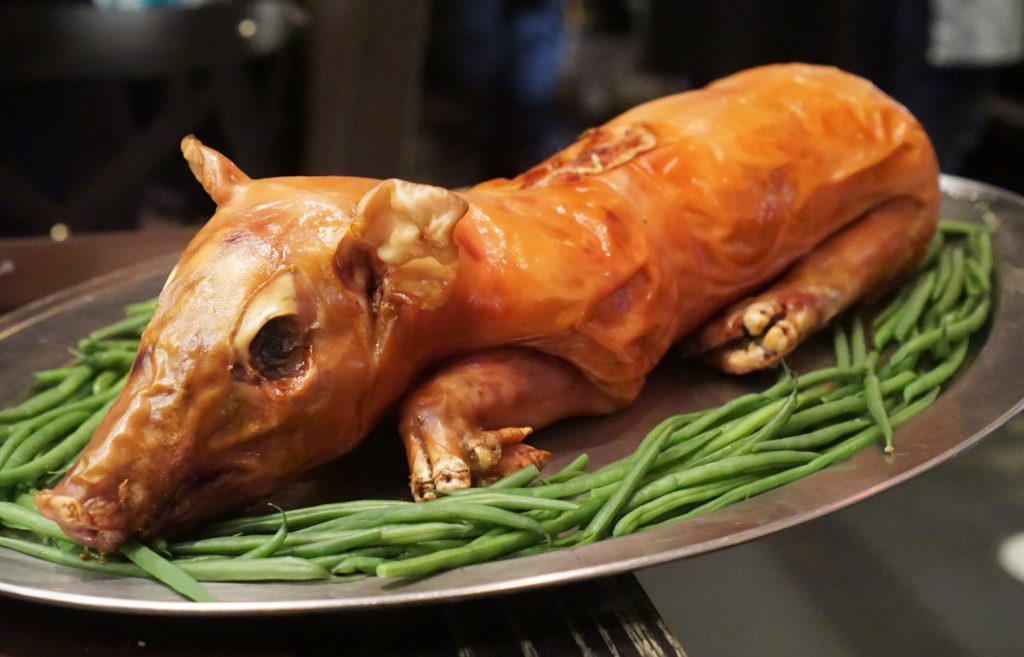 I was recently invited by the folks at Tabelog to a Whole Hog dinner at DBGB NY. If you're not familiar, Tabelog is essentially the "Yelp of Japan" but in the US they have curated a much more knowledgeable foodie community than what you'll find at their competitor. It's always my first stop when trying to learn more about a new restaurant and you'll find my reviews on there as well.
DBGB is Daniel Boulud's more casual French Bistro. Casual is of course a relative term a) when you're French and b) your other restaurants are on the Upper East Side and require a sports coat to get in the door. So imagine what a Frenchman would wear to a "casual" restaurant and leave your shorts and flip flops at home.
When it come to cooking, DBGB is known for three things: the burger, the housemade sausage and whole beast feasts. It's the last of these that brought a dozen of us here for an end of summer blowout. The Hog edition of the Beast Feast included a set menu culminating in an entire suckling pig that's been roasted and stuffed. Here's how our meal played out: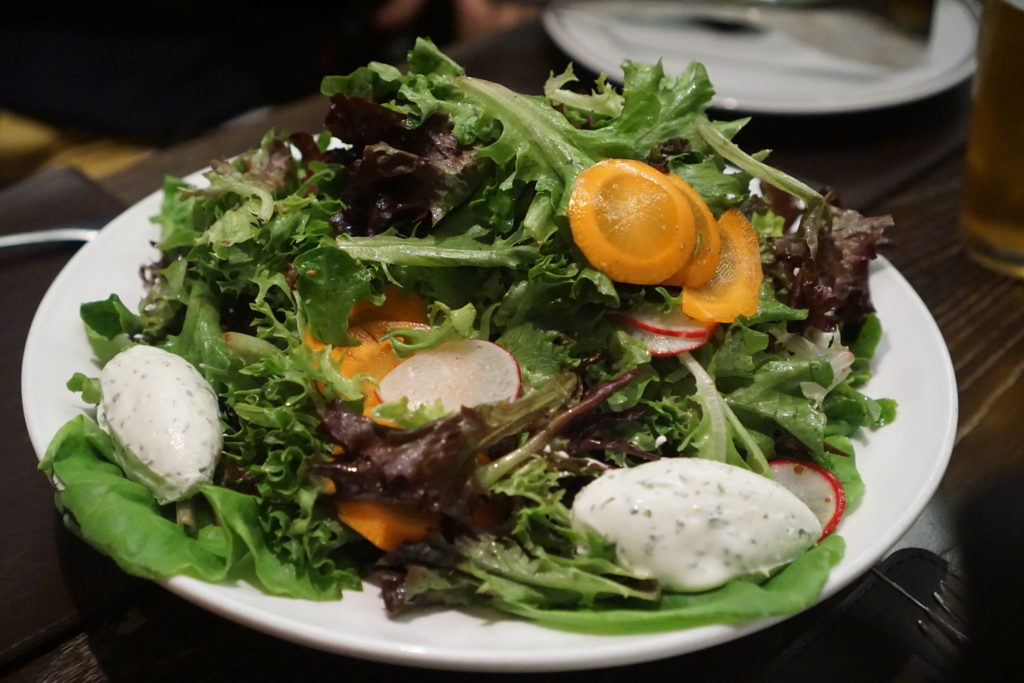 DB Salad

Consisting of butter lettuce, goat cheese and a some assorted beets and radishes this was basically just a chance to get some veggies before the main event.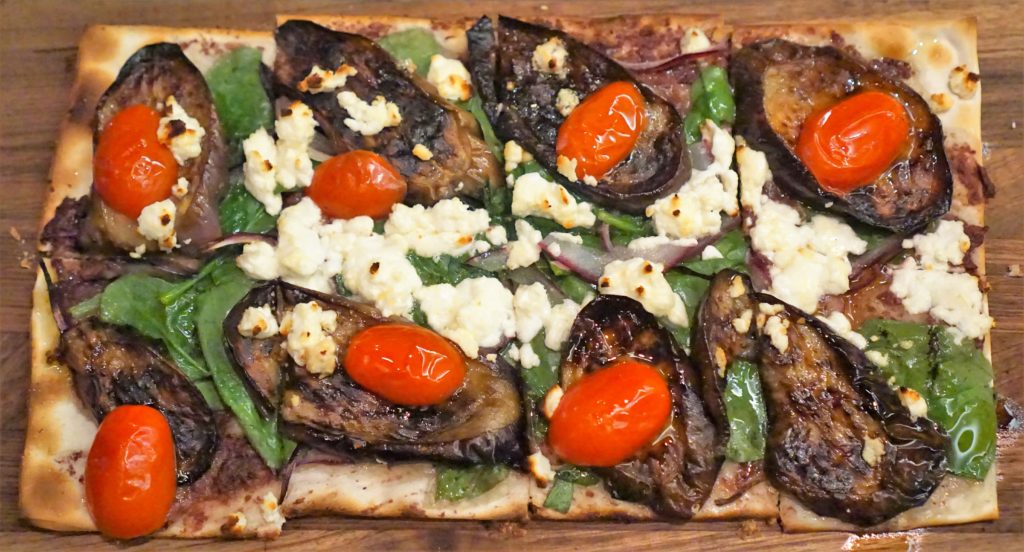 Crispy Flatbread 

A much better way to grab your veggies before the pig arrived was this eggplant, tomato and olive covered flatbread. It had a nice crispiness and smattering of baked cheese.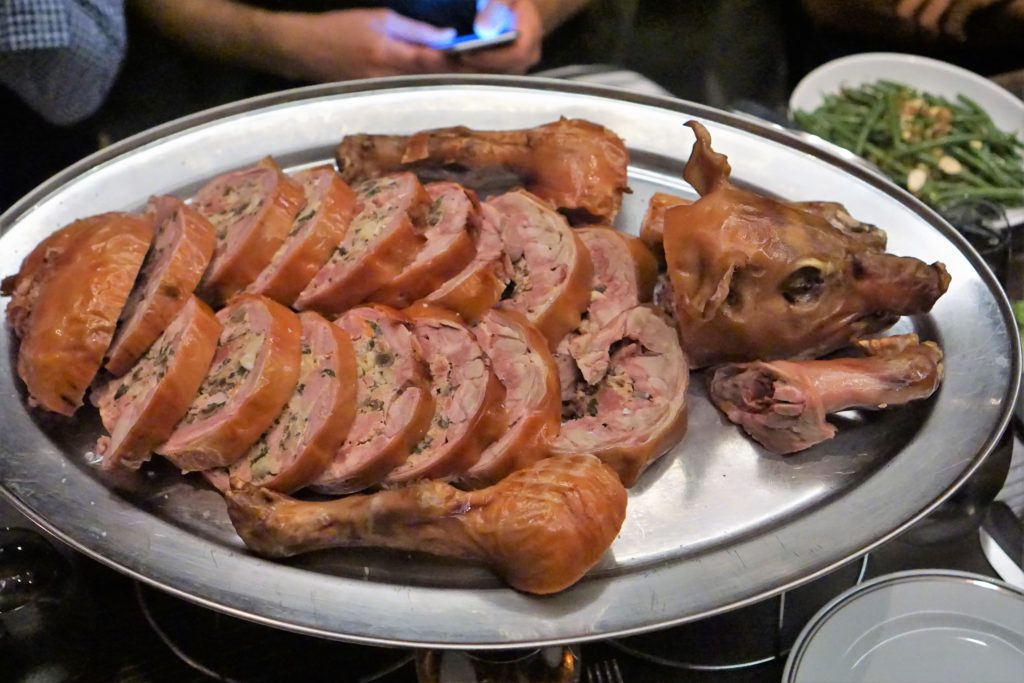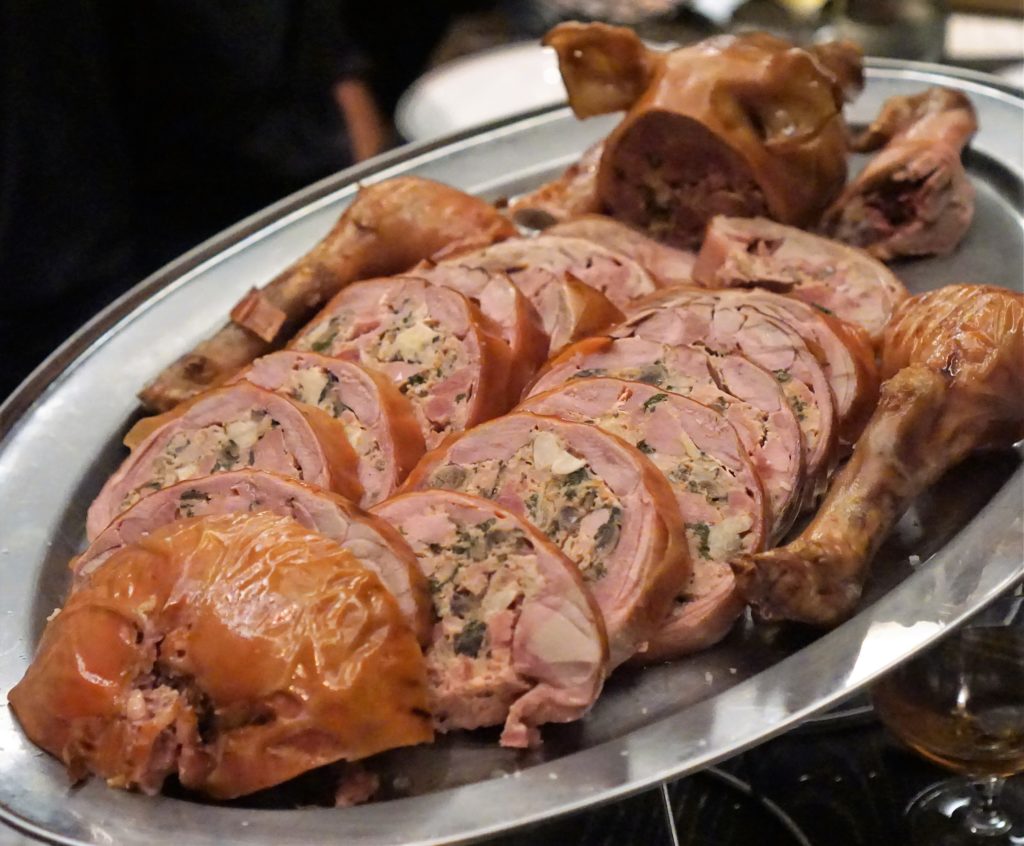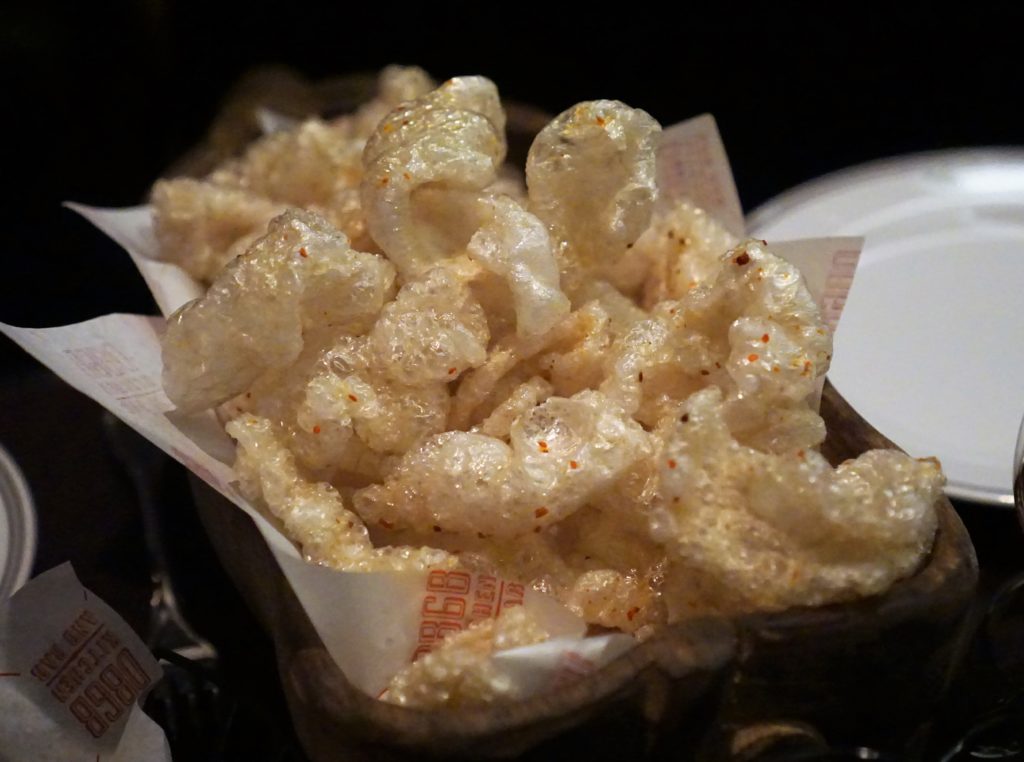 Roasted Suckling Pig 
The word "PIG" rings through the air and suddenly an army of waiters is carrying a full roasted pig from the kitchen to your table. So if you don't like being the center of attention you might want to skip this one. After presentation and inspection, the heifer is returned to the kitchen where it's cut into thick slices before being returned to the table. As you can see it's not actually just cut up, but made into basically a giant sausage with the meat mixed together with roasted tomato, wild mushrooms and swiss chard. It's a completely different approach that creates a unique flavor and sets it apart from other pig roasts. Bonus: you also get the pork rinds to snack on on the side.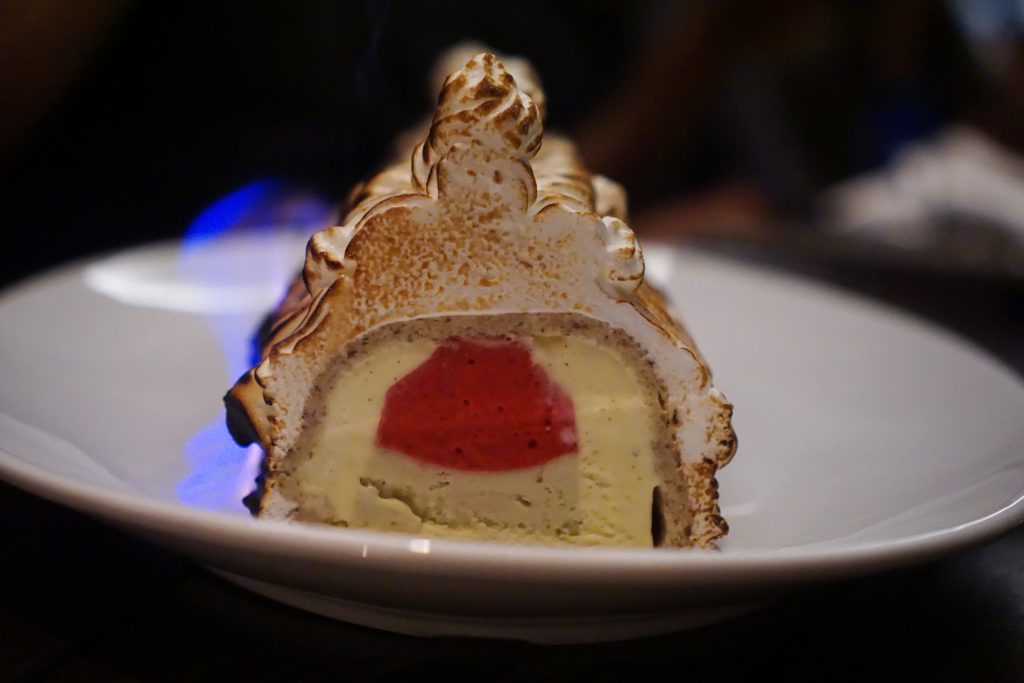 Baked Alaska

Baked Alaska is one of those classic desserts that in it's heyday was considered an ideal ending to a decadent meal. But today it rarely appears on menus save some steakhouses, country clubs and other "Old World" style restaurants your parents go to on their anniversary. The DBGB version easily tops them all. Theirs includes pistachio and vanilla ice cream with raspberry sorbet in the traditional flaming meringue. If you come here with a group, it's well worth it for the best rendition and presentation I've seen to date.
DBGB
299 Bowery
New York, NY