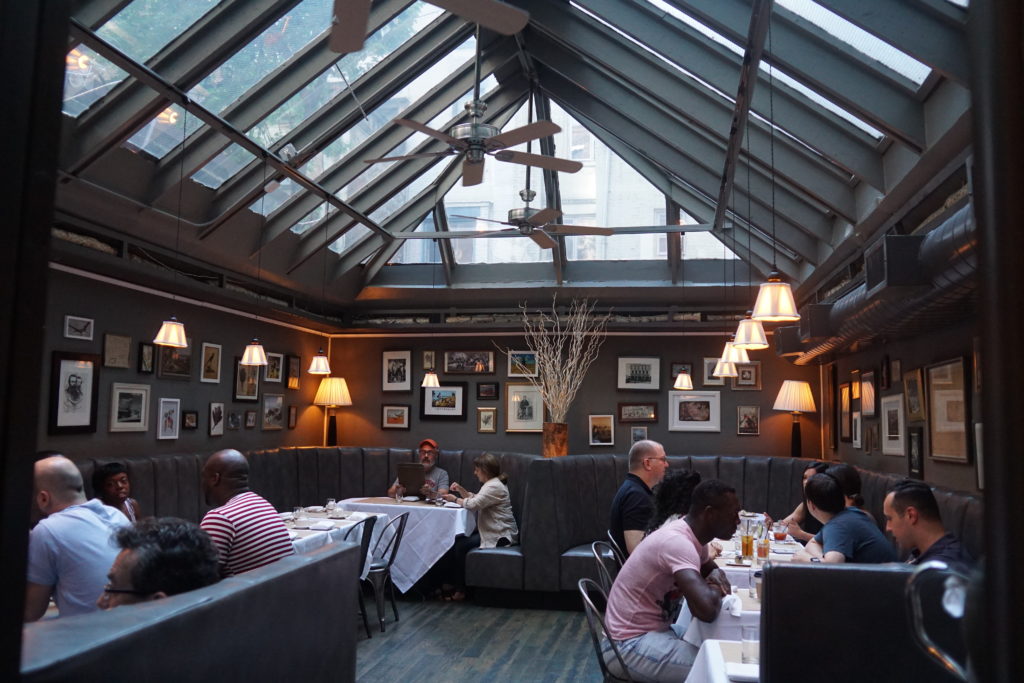 Dining on the Upper West Side can be a lot like visiting your parents. It's a nice in a peaceful sort of way, but not the most exciting weekend getaway. When they take you to the "hip new place," it generally looks like (or is) something that opened downtown years ago. But every once in a while your parents do end up with something cool. Think of Burke & Wills as that something.
I was invited to Burke & Wills for brunch and upon walking in thought I had mistakenly wandered into an old tavern. The narrow room is taken up mostly by a long bar with a reclaimed wood ceiling and a few small banquettes off to the side. A good place to enjoy a cocktail or oyster happy hour to be sure, but not where I normally take my midday meal. But once I entered the back room however everything made sense. The garden has been transformed into a bright, sky lit dining area with plush booth seating and a nice assortment of old timey photos and and lamps. It has a sort of hipster vibe, without that overwhelming sensation that anything was added soley for the irony.
The restaurant bills itself as Australian and the menu has a few nods to the Land Down Under like a Kangaroo Pie and Australian style burger. But for the most part it's what you think as brunch in America: avocado toast, eggs benedict, omelettes – each with their own little twists. One thing you don't want to miss out on is the Bloody Mary Bar. It maybe the city's most customizable with options to select your rim, booze, mix and skewer (see below). Mine was excellent as was all the food we sampled. Overall Burke & Wills is a great addition to the Upper West and an absolute must if you're in the area for brunch.
Here's what I tried: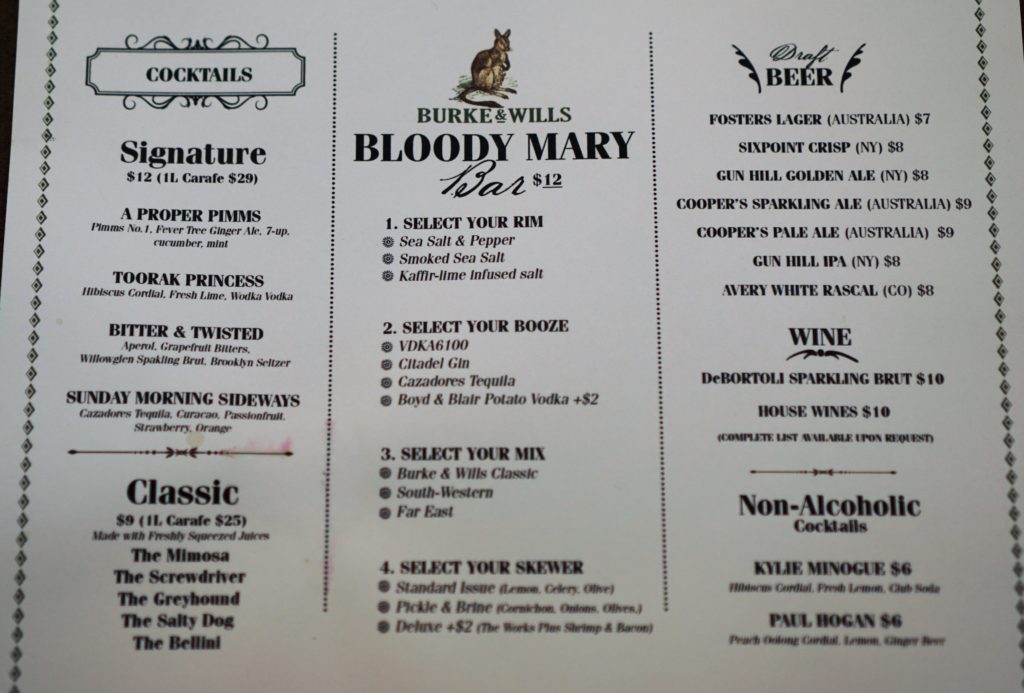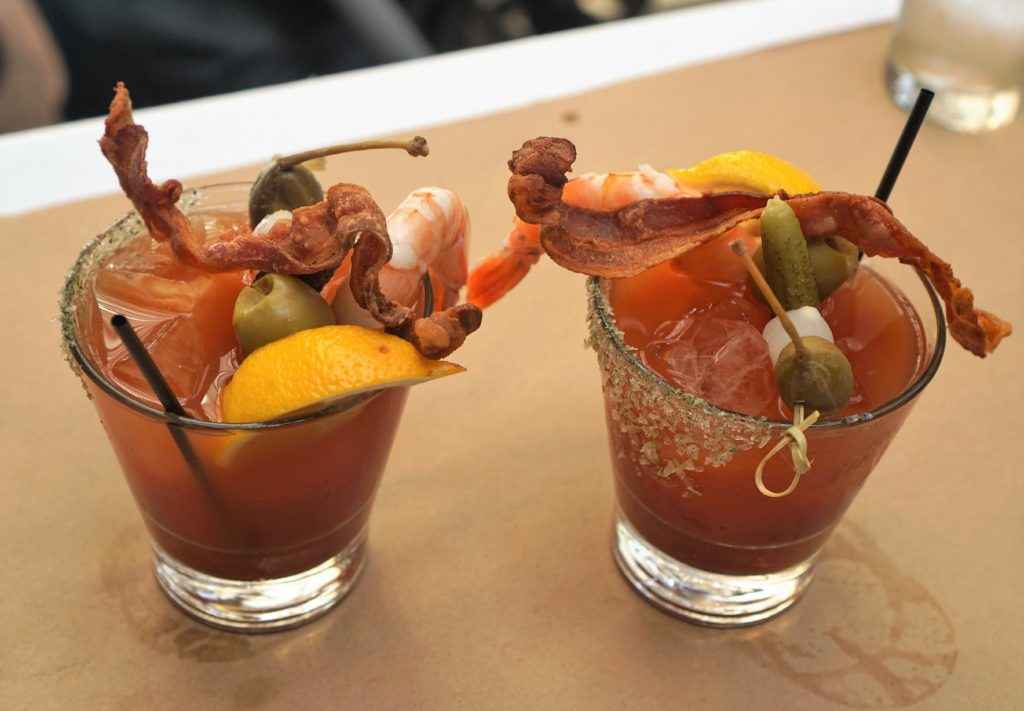 Bloody Mary After struggling with the plethora of options, I decided to go with the sriracha-based Far East mix and let our waitress choose the other accompaniments. She recommended kaffir lime salt and gin. I also couldn't say no to the deluxe skewer because one does not turn down bacon and shrimp on a stick. It came out a little thinner than most, but the taste was absolutely delicious. One of my favorite bloody's in the city for sure.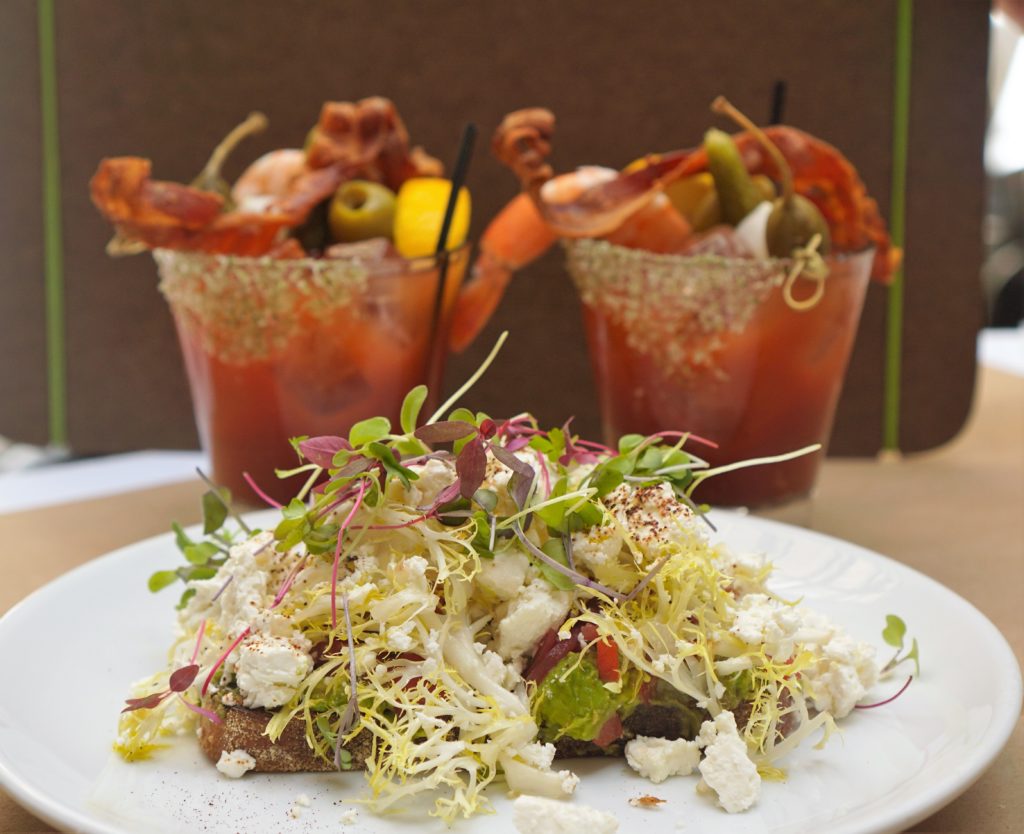 Avocado Smash Covered with tomato, frisee, pickled onions and feta this is either a fancy avocado toast or a fancy open faced salad sandwich. Either way you'll definitely want an order if you're keeping things on the lighter side (or focusing on the bloodys).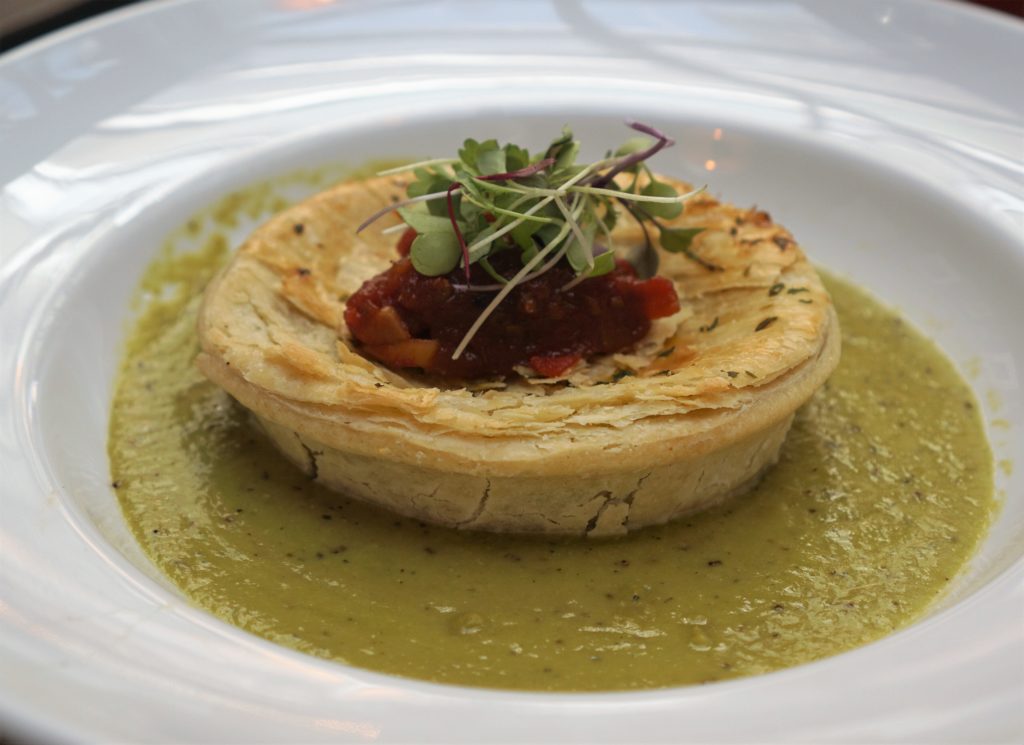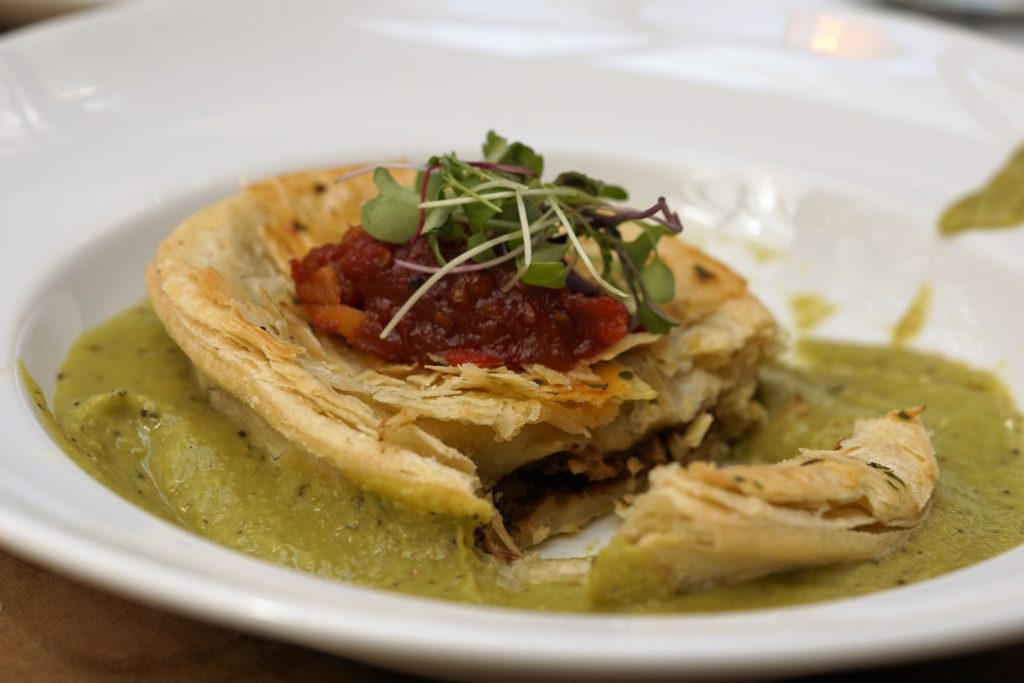 Kangaroo Pie This was my first time eating 'roo and I found the meat gamey, sort of similar to venison. I don't know if I would order a whole steak of it, but it goes nicely in a flakey meat pie with chutney and pea puree.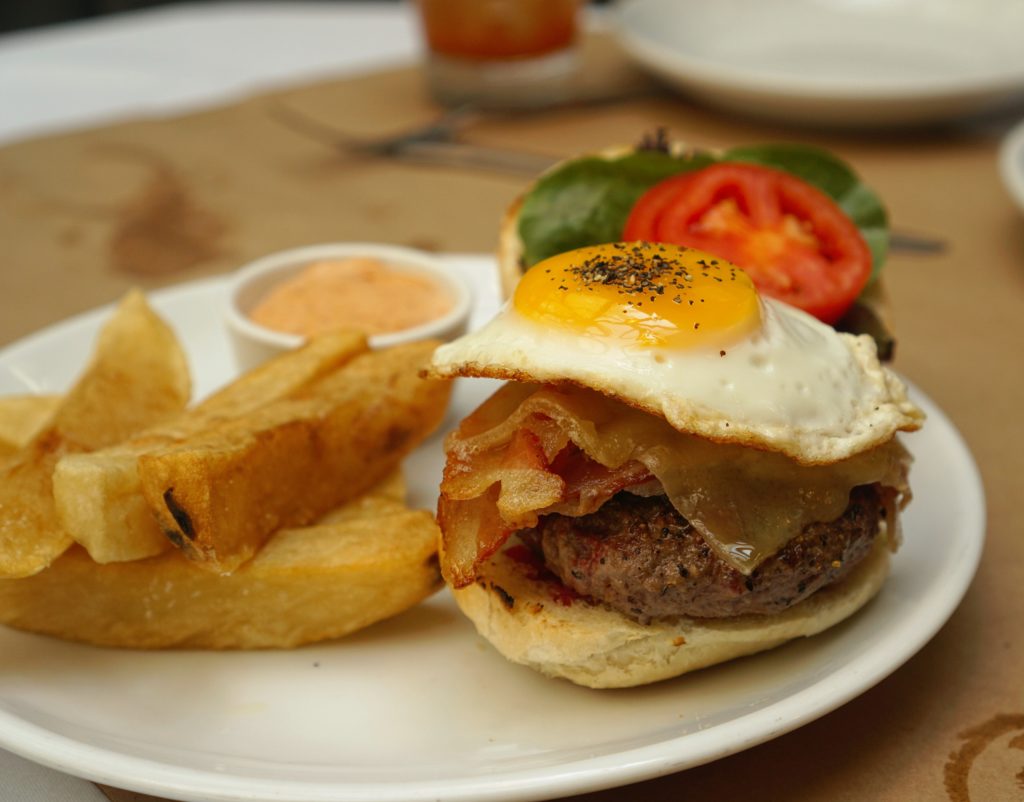 Burger with the Lot Australians are known to be tougher than most, forced to survive on an island seemingly not intended for human habitation. And as such they've earned the right to make their burgers hearty. As is typical Down Under, this burger comes topped with lettuce, tomato, bacon, cheese, onion, pineapple, pickled beets, fried egg. Despite all the toppings, you can still taste that the meat is excellent quality. It's served with their "triple fried chips" and while thick fries aren't normally my thing, these were among the best I've eaten.
Donuts These powdered little dough balls are made in house and shouldn't be missed. They're served with both chocolate and dulce de leche dipping sauces. Don't be shy about taking a deep dive into both.
Note: I was invited as a guest of the establishment and received a complimentary meal. This was not in exchange for a positive review and opinions expressed are my own.
Burke & Wills
226 W 79th Street (Broadway & Amsterdam)
New York, NY