When you pass Avlee Greek Kitchen on Smith Street, it doesn't look like much more than your typical gyro joint. It's a small but homey space wrapped around an open kitchen where they will, in fact, make you a gyro if you so desire. They're probably great, although I didn't try one. Because what makes Avlee exciting is how far it is from typical casual Greek eateries. Despite the informal setting, they're serving up Greek cuisine that's higher quality than most more upscale (and expensive) spots in the city.
Owner Andrew Poulos' passion is a driving factor in what makes this such a great little spot. He makes daily 3am runs to the fish market and grows many of the herbs in his own garden while importing other ingredients from Greece. During my visit, he was so busy helping out in the kitchen we barely had a chance to chat. But the hard work clearly pays off: everything is fresh, intricately prepared and beautifully plated. It's the sort of place you dream of having in your neighborhood. Here's what we tried: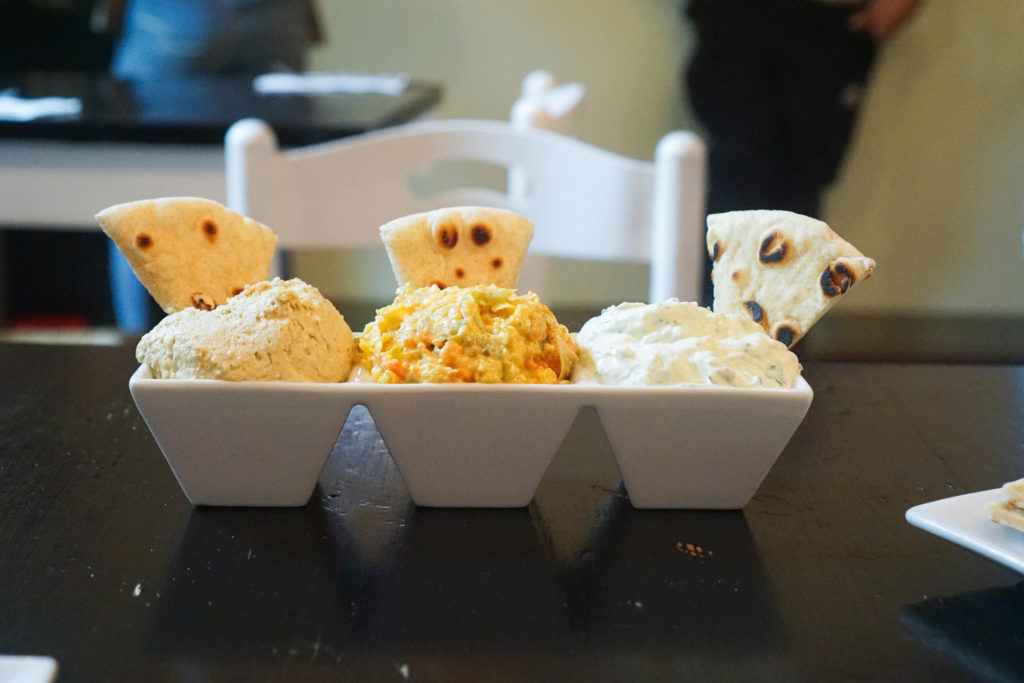 Fava Mani, Tirokafteri, Tzatziki As with all Greek restaurants, you're required to start you meal with some dips. Theses go for $7.50 a pop, or 3 for $15 so the choice is pretty clear. The fava mani (left) is essentially a thick hummus. My personal favorite was the tirokafteri, a spicy feta dip with bell pepper, jalepeno and cayenne. Right is a cucumber yogurt tzatziki that's perfect for cooling your mouth after the tirokafteri.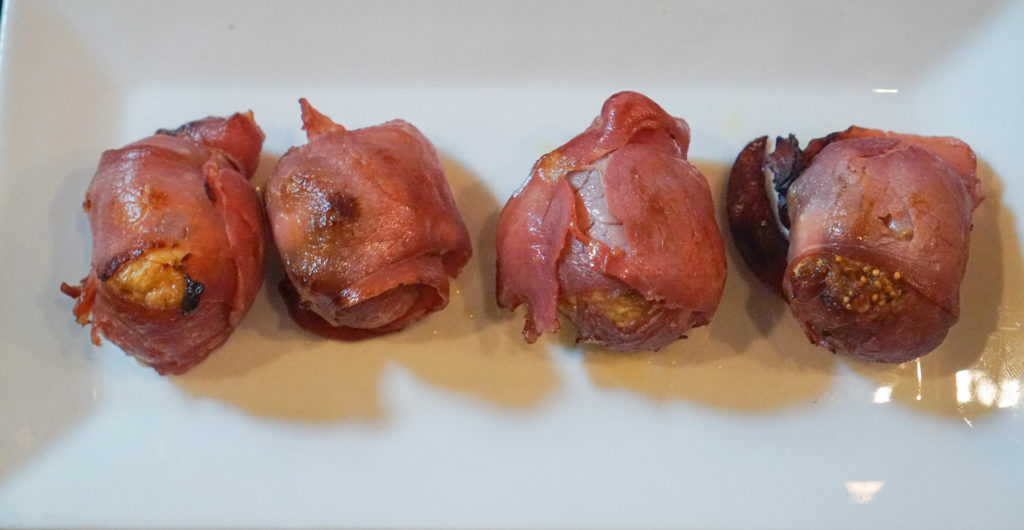 Sika / Fig Rolls The description reads "figs stuffed with feta and wrapped in cured pork." Need I say more?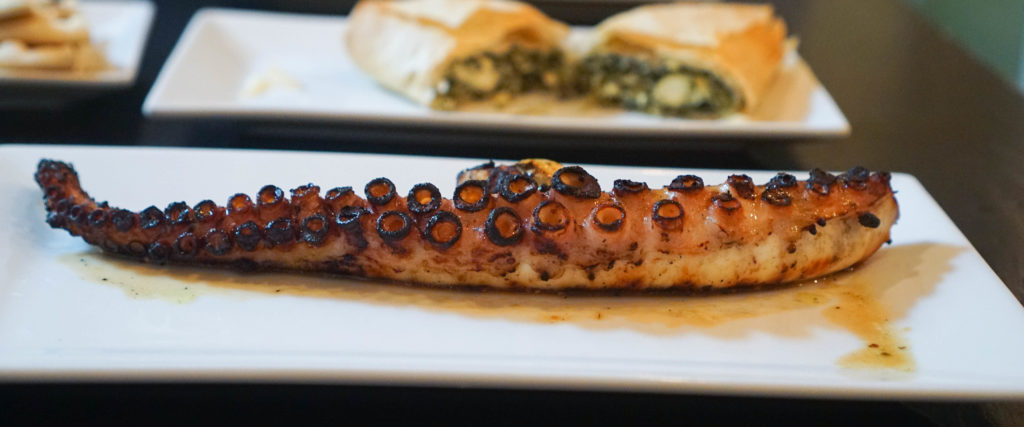 Htapodi (Octopus) Nothing says Greek cooking quite like a a big grilled tentacle of octopus.  Avlee's is very fresh and tender with a nice charred flavor from the grill.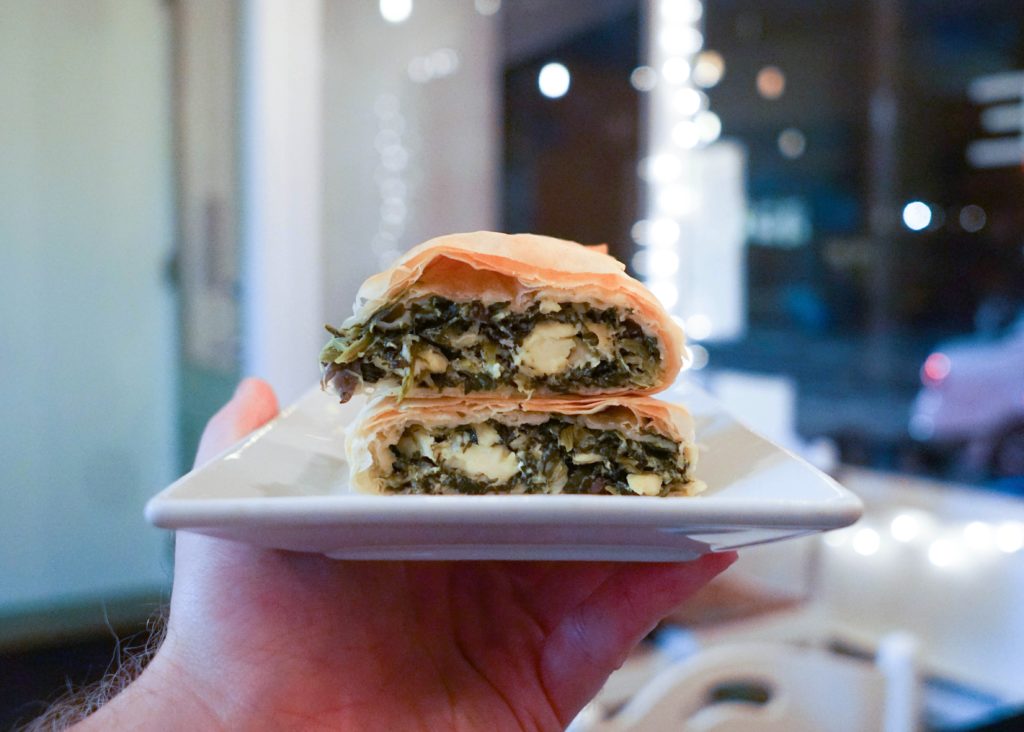 Spanakopita Spinach in phyllo dough is another Greek classic. But Avlee's is next level thanks to the crimini mushrooms and three cheese blend. Get one and you'll immediately see the difference.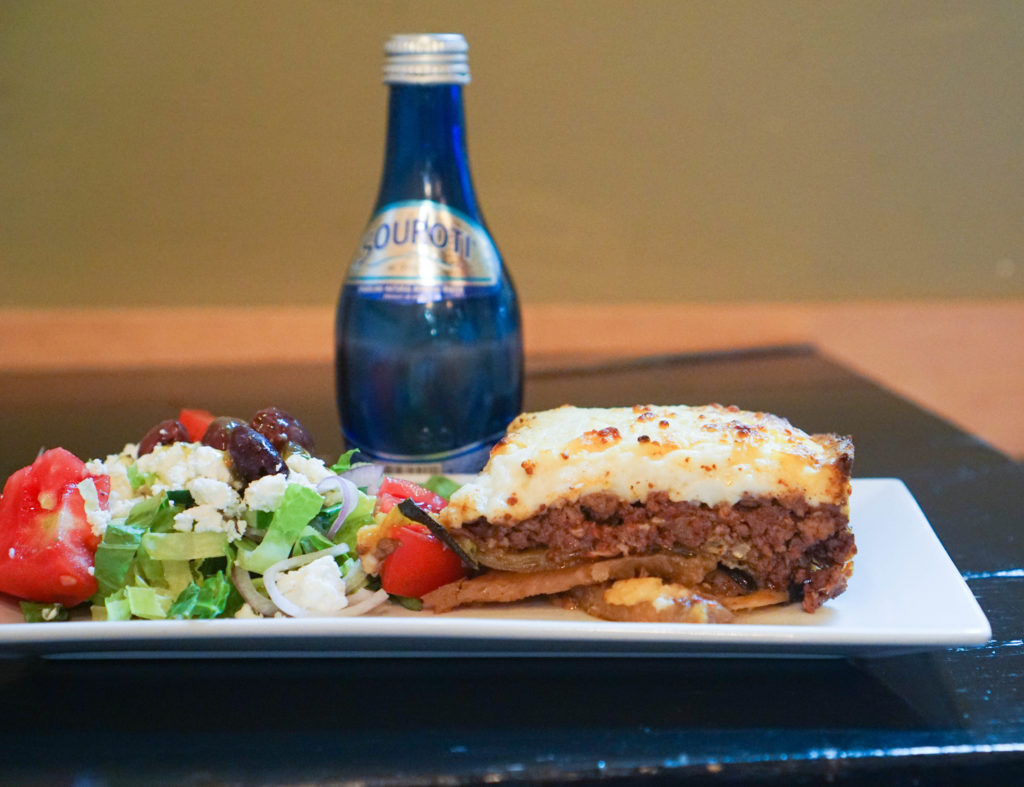 Mousaka A couple sitting next to us said they come in here once a week to order this and I can see why: Avlee's version is hands down the best I've ever eaten. The mousaka comes as a blend of spiced beef & lamb that gets a little sweetness from cinammon. It's on a bed of zucchini & eggplant and covered with potatoes making it an ideal comfort meal.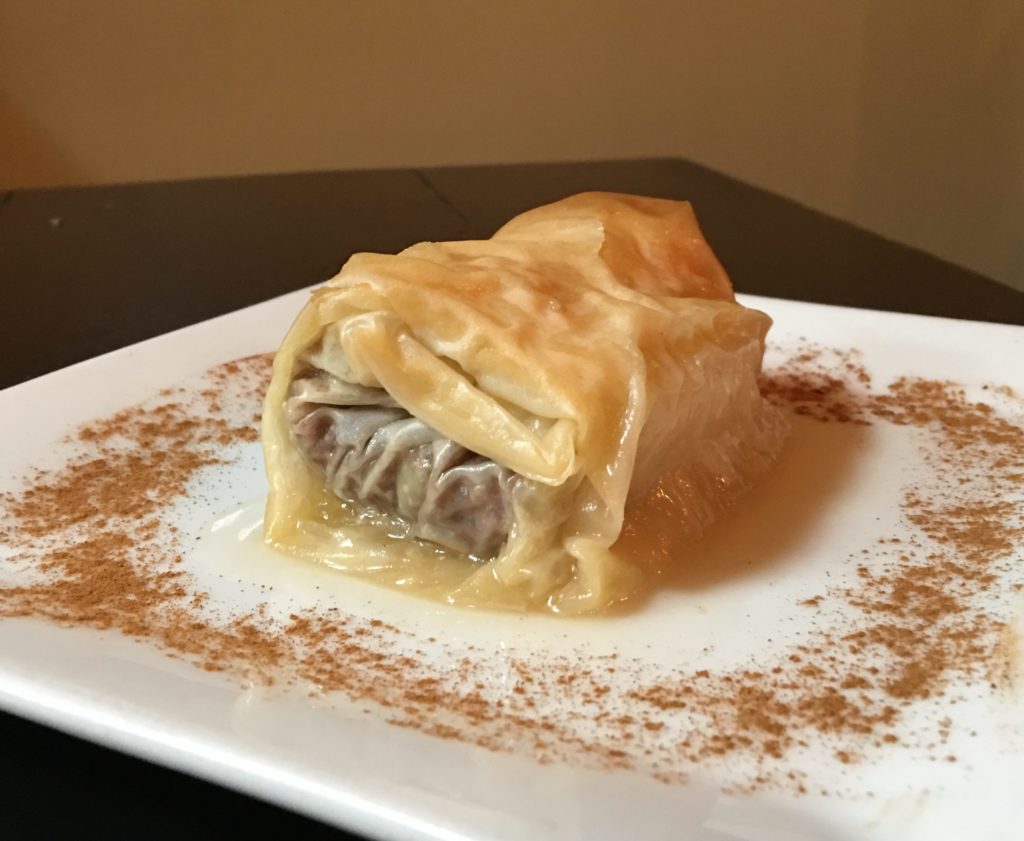 Baklava A light and delicious rendition of the traditional walnut & almond filled dessert.
Note: I was invited as a guest of the establishment and received a complimentary meal. This was not in exchange for a positive review and opinions expressed are my own. Baklava photo credit Ben Hon.
Avlee Greek Kitchen
349 Smith Street
Brooklyn, NY