Walking through NoLiTa today, it's hard to imagine the area once wasn't filled with models, cocktail bars and fancy restaurants. But more than ten years ago when Epistrophy opened almost none of those places existed. Epistrophy was the cool neighborhood spot for a neighborhood that wasn't yet cool. And even today while many of it's neighbors get most of the buzz, it remains a great local place for a casual Italian meal at a reasonable price.
The name Epistrophy refers to a jazz standard regarded as the "first classic modern jazz composition." The restaurant hosts jazz acts on Sunday nights but the rest of the time is more of an all day cafe. It's a small, rustic space I could happily hang out in all day for a coffee and a bite then bring a date to at night (I'm a lazy man). Their brunch features classics like banana bread, ricotta pancakes and avocado toast. Lunch and dinner follow the owners Sardinian heritage with plenty of pasta and anti-pasta along with a nice selection of salads and mains. It's people pleasing food and it's hard to imagine anyone not enjoying a visit here. Here's what I tried at a recent lunch: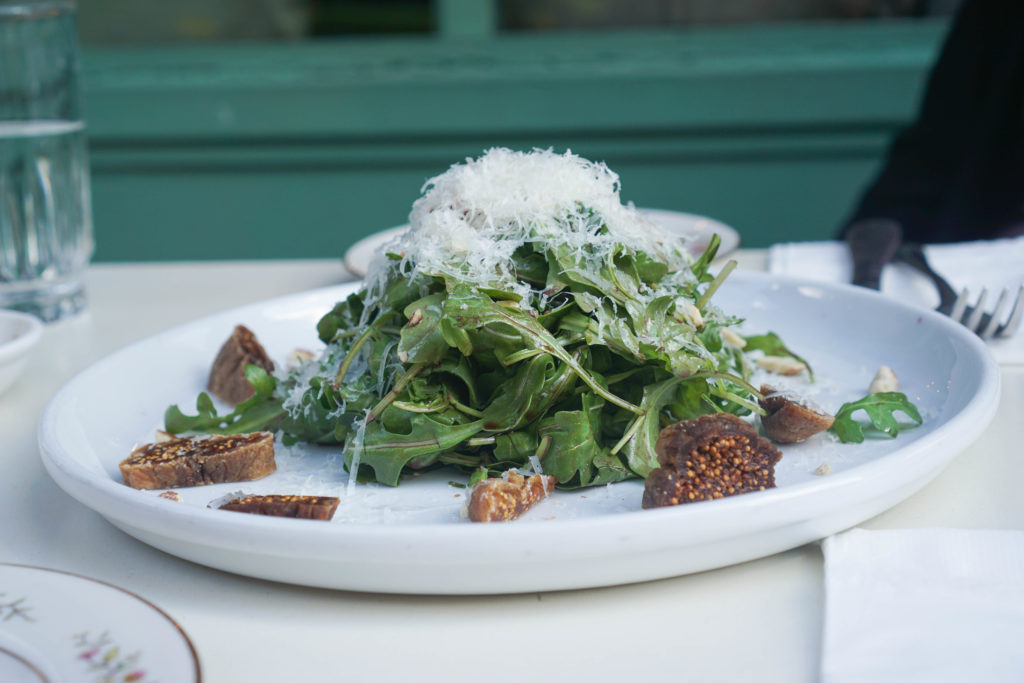 Arugula and Figs Salad Sometimes you need to eat some greens. It's best that those greens are topped with cheese. Figs and almonds provide a nice sweet-salty balance.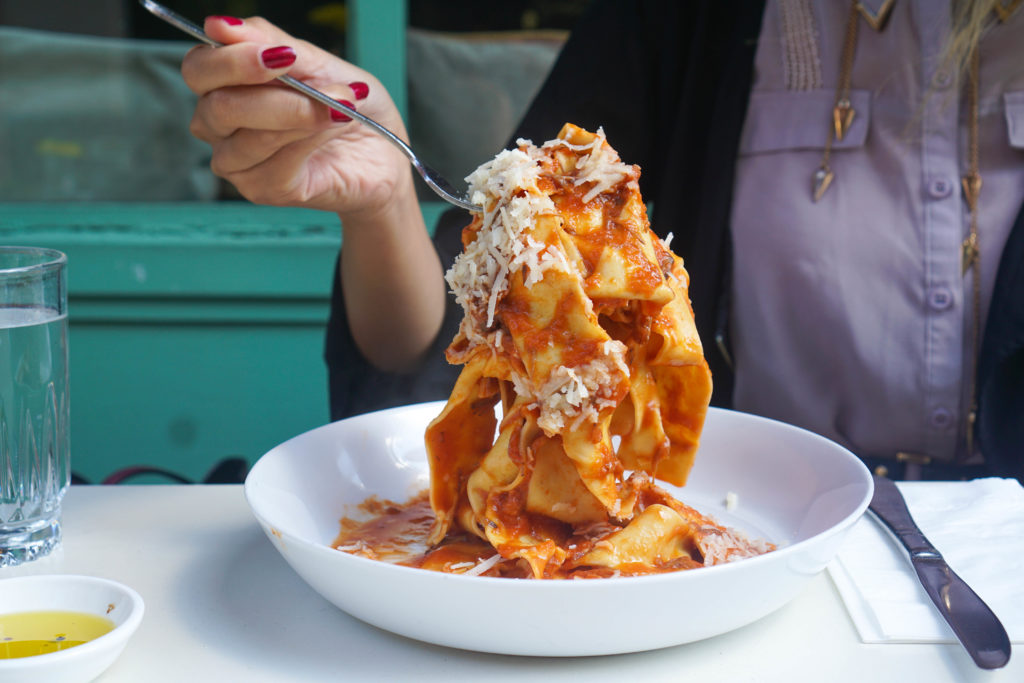 Pappardelle al Sugo di Carne Sometimes the simplest pastas are the best. The perfectly cooked noodles are covered in a beef tomato sauce and parmigiano cheese. Order it and leave happy.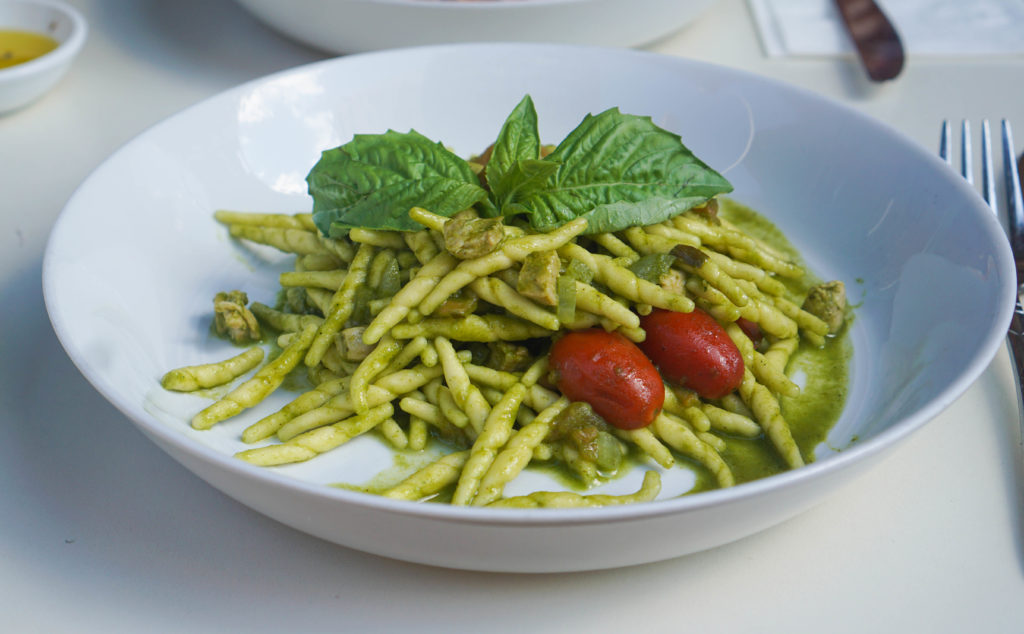 Trofie Carloforte I loved these chewy al dente trofie sticks. They come in a refreshing basil pesto with a little tuna that was perfect for one of the last days of summer.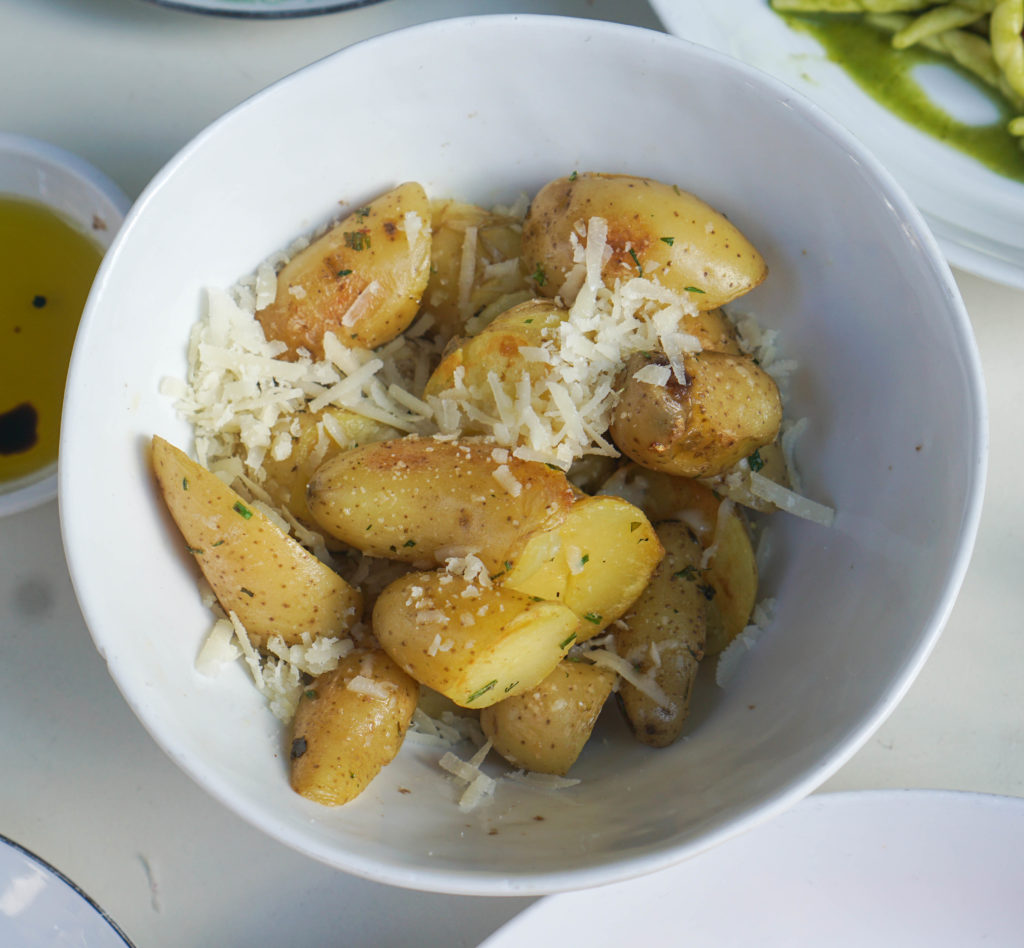 Russian Fingerling Potatoes Because you can never have too many cheese covered carbs, we ordered a side these. It's not the most exciting dish but like everything here, it's done very well.
Right Amount for 2? App, 2 entrees
Note: I was invited as a guest of the establishment and received a complimentary meal. This was not in exchange for a positive review and opinions expressed are my own.
Epistrophy
200 Mott Street (Spring & Kenmare Sts.)
New York, NY