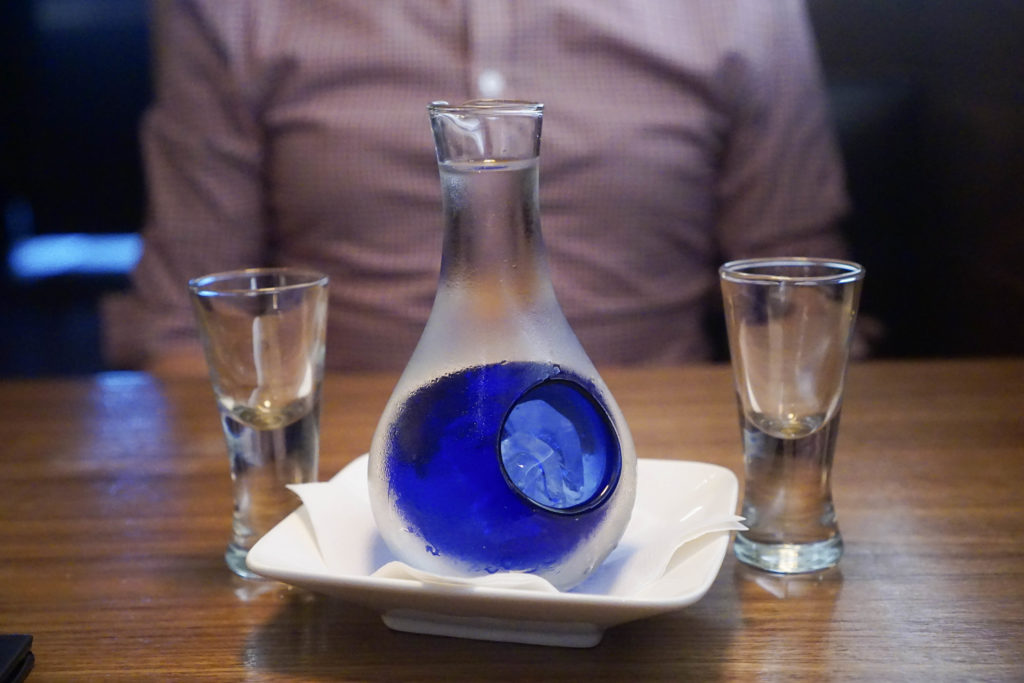 Whether choosing what to eat or what car to drive, Japanese and Italian are about as far apart as it gets. The first is known for  elegant, well put together luxury – like Lexus or sashimi in ponzu. The latter is more about hitting you with the raw power of a Ferrari or four cheese tortellini that are not necessarily suitable for everyday use. Generally speaking, you're in the mood for one or the other. So when I heard that Natsumi Tapas was blending the two, I knew I had to take it for a test drive.
Natsumi is less of a straight up hybrid than an Acura with Italian trimmings. Most plates are traditional Japanese dishes with Italian accents, but a few pastas and flatbreads bring The Boot more into play. The drinks list is also heavy on the sakes, which come in the photogenic blue carafe seen above. This is not surprisingly given owner Barbara Matsamura's background at Haru but she has also brought on consulting chef Andrea Tiburia to ensure the Italian notes are on point.  And the results are excellent. Below are the fusions we came across along with their car-world equivalents to complete this unnecessarily complicated analogy: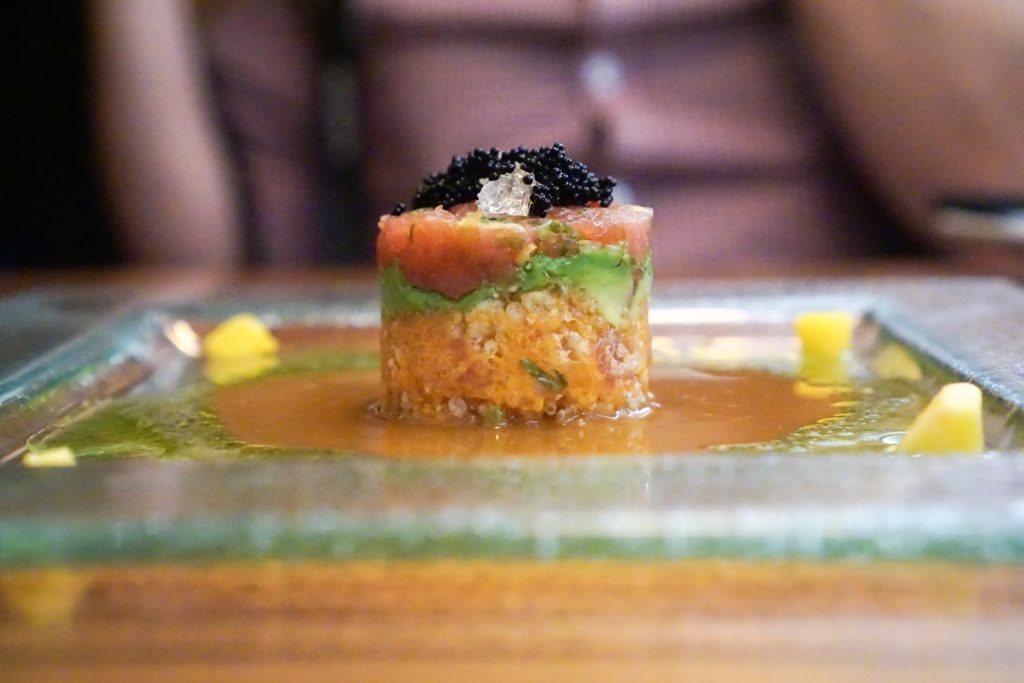 Tuna Tartar Martini
Car Equivalent: Lexus ES
The calm, understated blend of tuna, mango, avocado, yuzu miso and basil pesto is like taking a smooth a ride in a luxury sedan.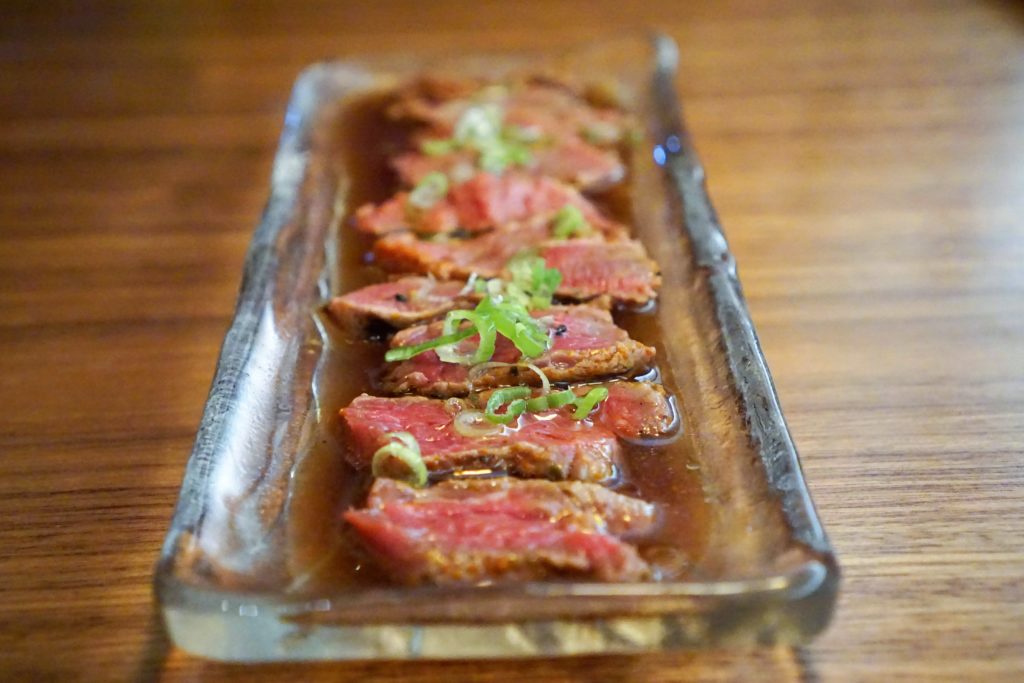 Filet Mignon Tataki
Car Equivalent: Bentley Continental
The perfect blending of the finer things in life from the melt-in-your mouth seared filet to the ponzu garlic sauce infused with truffle. Fortunately it comes without the absurd price tag.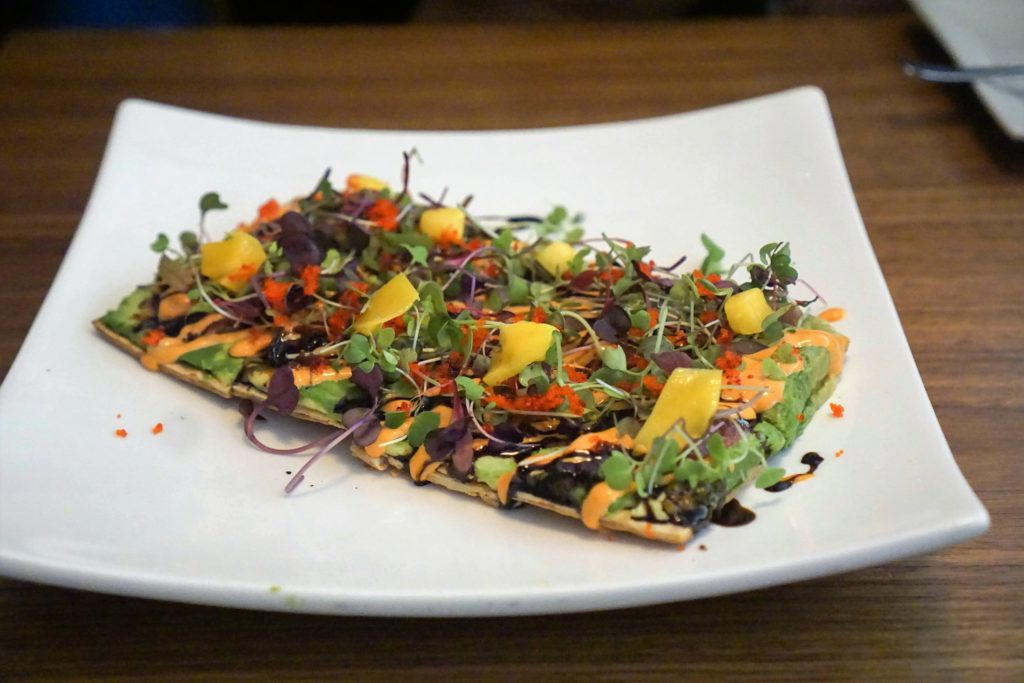 Spicy Tuna Caviar Flatbread
Car Equivalent: Lamborghini
Loud and low to the ground this one hits you hard in the face with its flavorful blend of tuna, caviar, avocado, peperoni, mango, sprouts and balsamic. I'm pretty sure Lambos also come in all the colors above.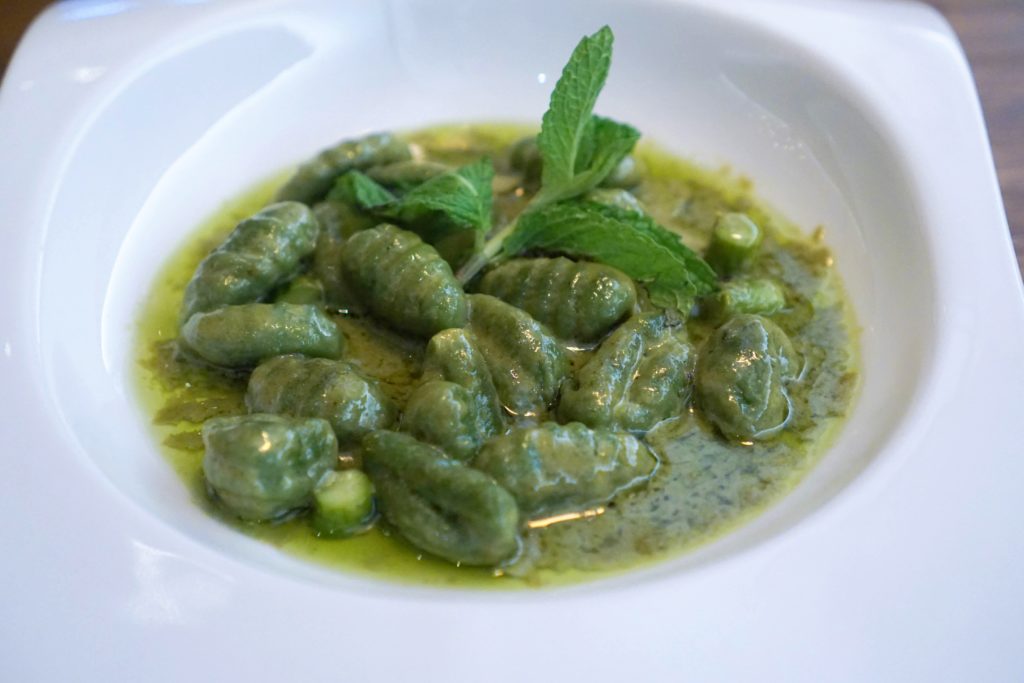 Green Tea Gnocci
Car Equivalent: Porsche Cayenne
Like Porsche with its SUV, you never expected gnocci to settle down and take on the subtle flavors of green tea. But the rich texture and buttery sauce still pack the punch you look for in the original. And hey, we all gotta grow up sometime.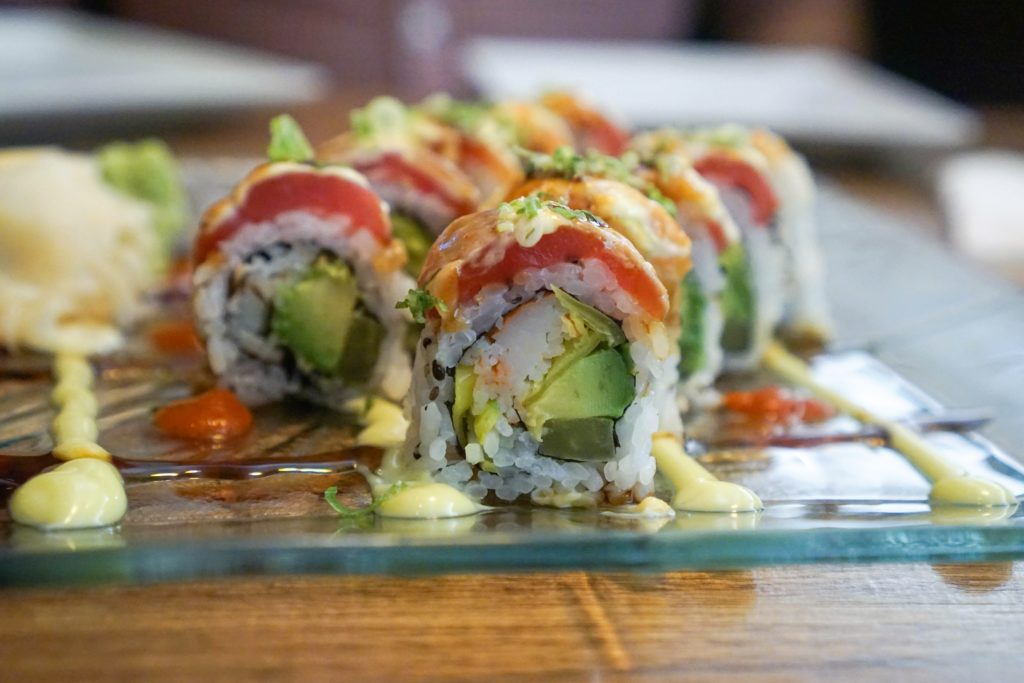 Squarano Roll
Car Equivalent: Fully Loaded Toyota Camry
The Tuna Avocado Sushi Roll seems a little too familiar at first, but this suped up edition impresses with the addition of seared salmon, kani, avocado, scallion, pepperoncini , green tea aioli.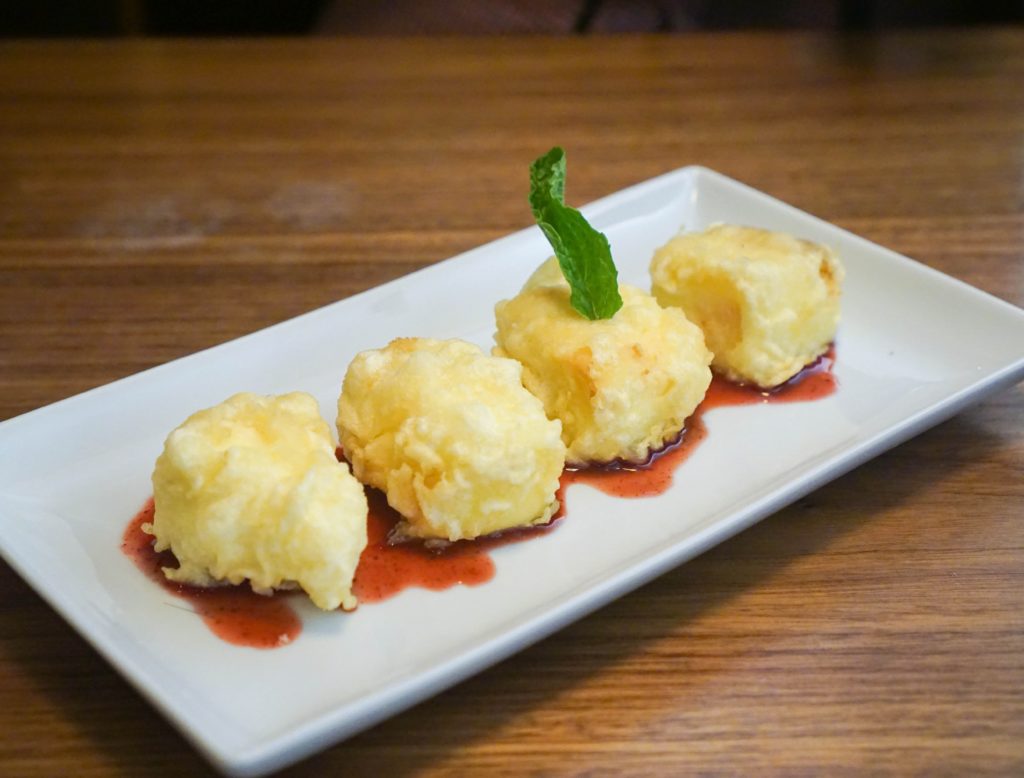 Fried NY Cheesecake
Car Equivalent: Ford Mustang
Fried food, cheesecakes and Mustangs – three items beloved by the masses and scoffed at by the jet set. But deep down inside, we all know they're as fun to eat (or drive) as anything three times as expensive.
Note: I was invited as a guest of the establishment and received a complimentary meal. This was not in exchange for a positive review and opinions expressed are my own.
Natsumi Tapas
323 Third Avenue (@ 24th Street)
New York, NY