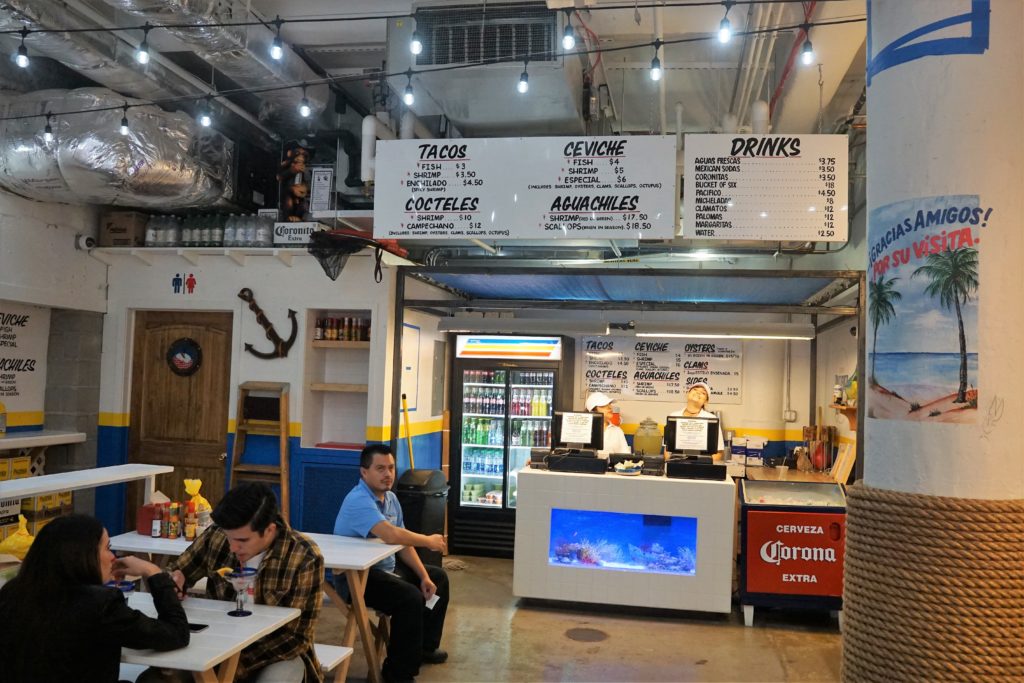 Long time readers of the blog know I consider tacos to be up there with fruits, vegetables and pizza as the essential blocks of the food pyramid. You may also know that the aptly named Los Tacos No.1 in Chelsea Market is in fact my No.1 taco spot in Manhattan. And that I'm generally unimpressed with the fish taco scene in this city. So when the Los Tacos team recently opened a Mexican seafood spot called Los Mariscos, I quickly assembled a crew to investigate.
The first step in trying Los Mariscos is actually locating it. Being told it's in Chelsea Market is equivalent to your friend telling you to meet her "in Times Square." So here's what need to do: 1) Find the hallway housing the original Los Tacos No. 1 (look for a giant "Bienvenidos" sign) 2) Enter said hallway 3) Look left of Los Tacos to find Mokbar 4) Continue panning left until you find the entrance to the windy hallway below 5) Walk through what appears to be a service corridor but is actually the gateway to fish taco fantasy world.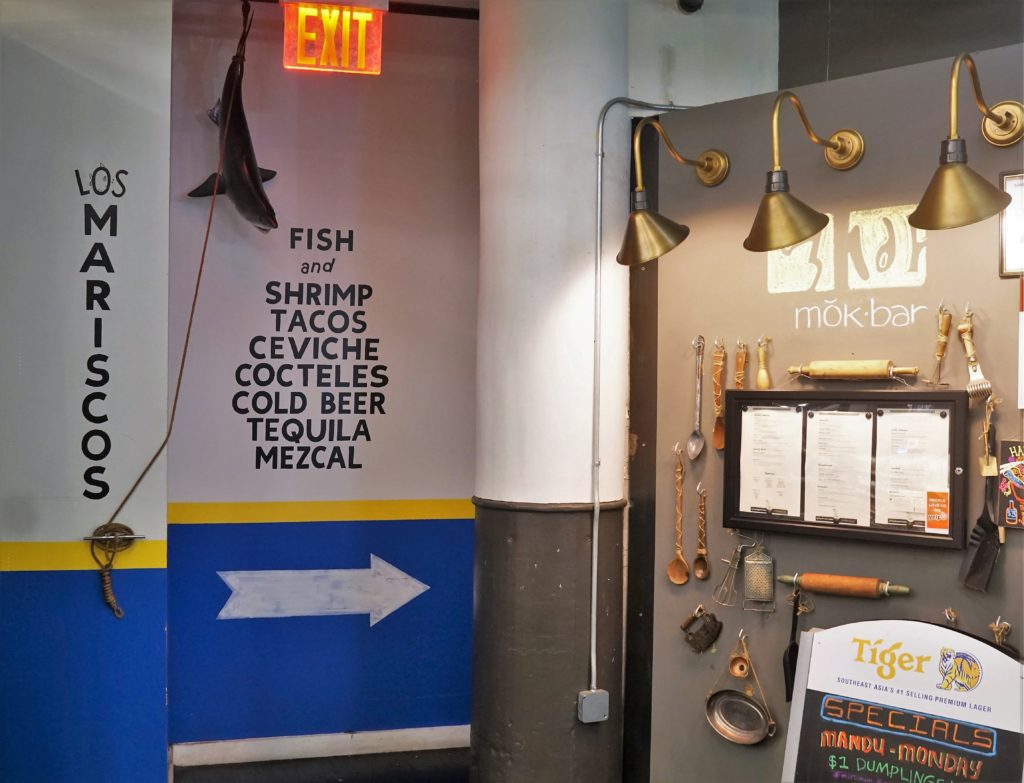 Once through you'll enter a space that looks straight out of Southern California with bright blue and yellows and a few wooden benches to lay your bounty on. The menu is limited, but it's also all you need: three types of tacos, and some ceviches and seafood cocktails. There's also an ample selection of both homemade salsas and bottled hot sauces to ensure everything is spiced to your mouth's content. To wash it all down there are of course micheladas and margaritas because no self respecting person would eat Mexican food without them.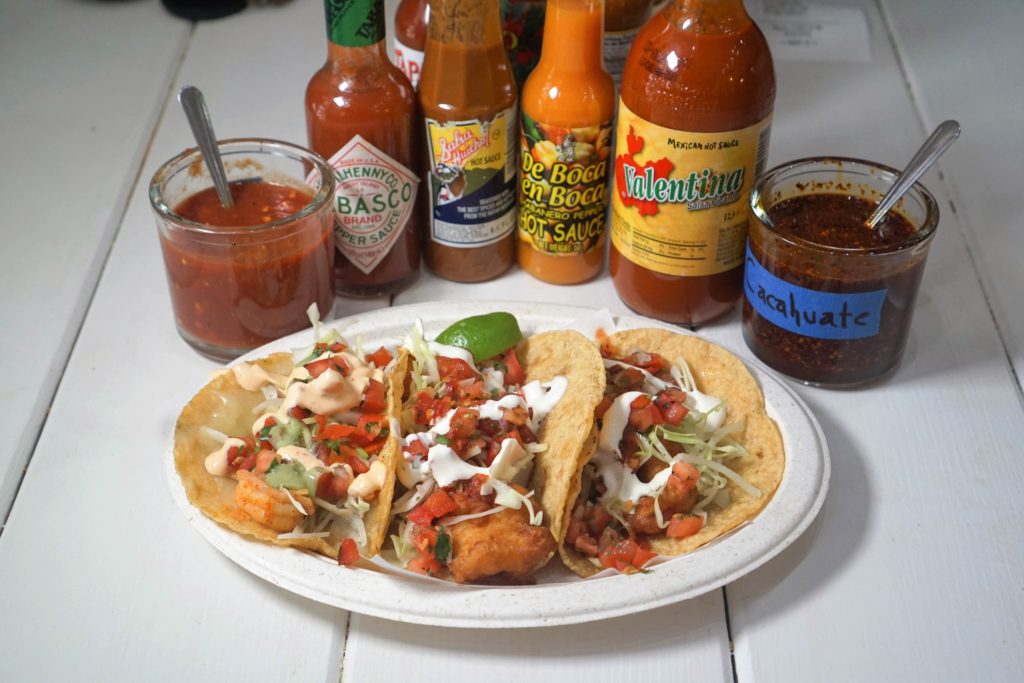 Fish & Shrimp Tacos

These both come in a light and crispy fry covered with pico, lettuce and crema. The corn tortillas are warm and excellent. I'm rating both together because with all that's going on the difference in taste is negligible. I'm also rating them the best seafood tacos in New York.
Spicy Shrimp Taco

The only grilled taco packs a punch. Get it as the "healthy" counterpart to its fried friends.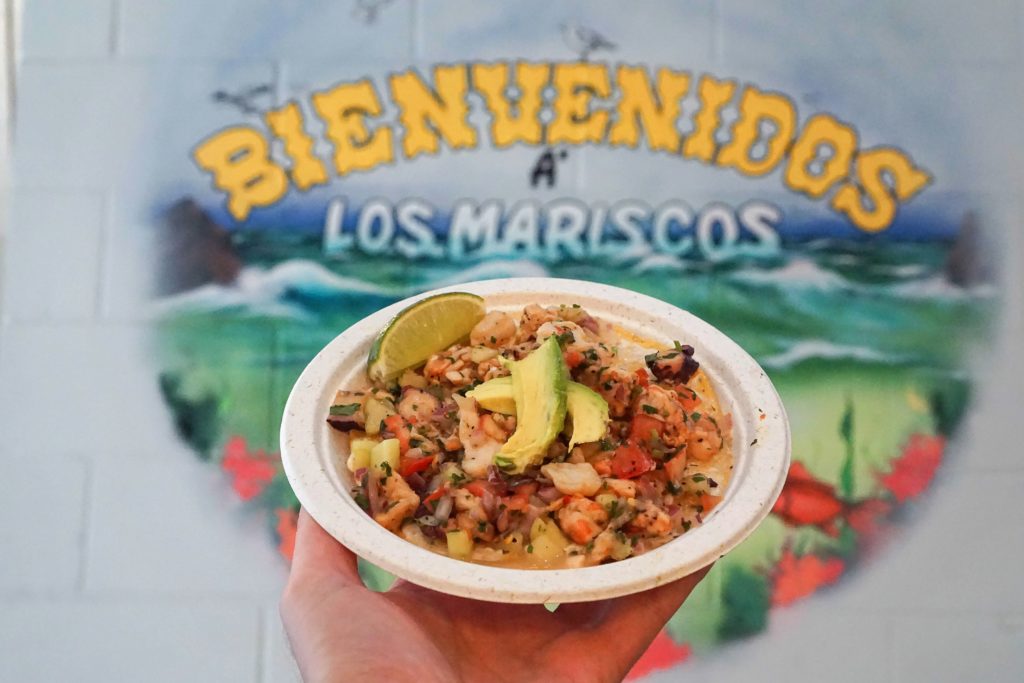 Especial Ceviche

I'm generally skeptical of dishes that throw together every too many types of seafood as it's usually in an attempt to cover up the inadequacy of each piece. But this one actually works really well. In addition to standard dressings, Mariscos adds chile pepper to the ceviche which gives it a nice kick. It come without the traditional lime juice on a corn tortilla.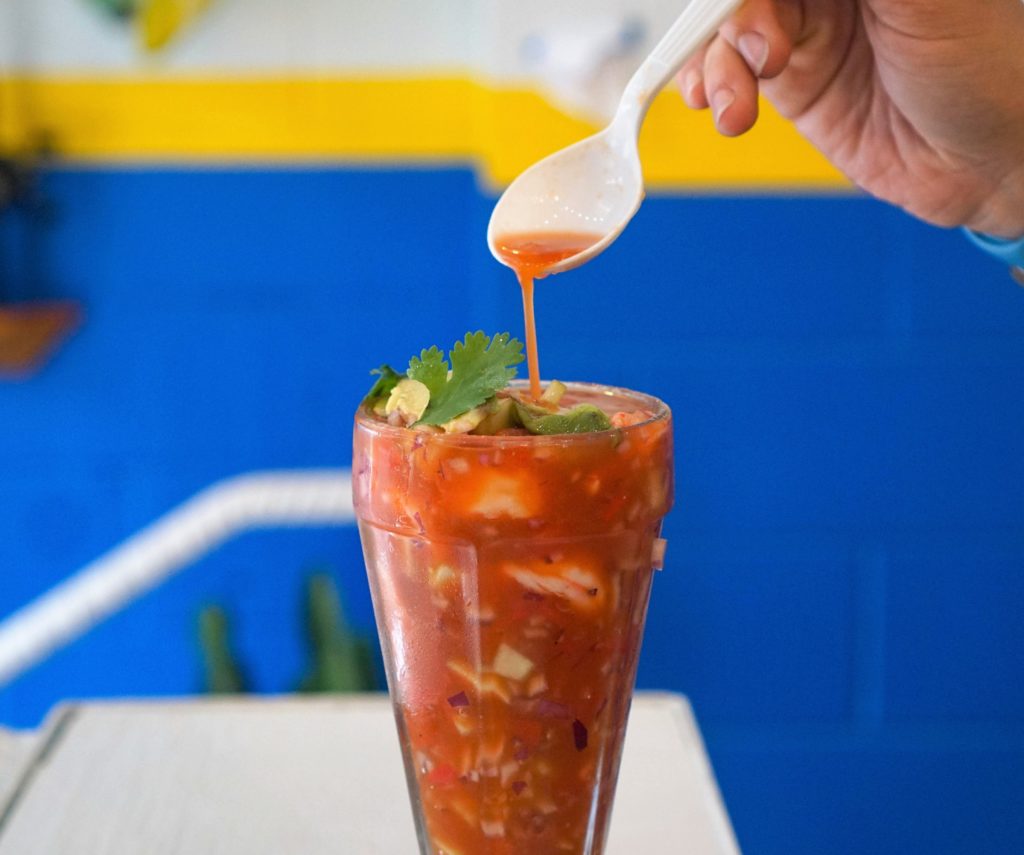 Shrimp Cocetele

The shrimp is a V8-esque sauce was tasty but didn't quite live up to the other dishes. It also required a lot more digging into the hot sauce collection.
Los Mariscos
Inside Chelsea Market
409 W 15th Street
New York, NY