I have trouble getting excited about most Italian restaurants in this town. Sure, I love a good ravioli or chicken marsala as much as anyone. But a lot of times the menu and decor feel dated. And it doesn't help that the crowd often looks like they came for the AARP discount. On the flip side, a lot of modern spots appear to try too hard and lose something of the magic of the Italian dining experience.. So when you find one that sets the right balance, it's something worth getting excited about.
Machiavelli on the Upper West Side achieves that perfect blend. The high ceilings and medieval murals give it an Old World charm without feeling stuffy. A live piano keeps things calm but lively. Then there's the cooking. The menu stays close enough to traditional cuisine to please the hardcore Italian aficionado. But there are enough subtle changes and unique dishes to ensure the foodie will have an interesting experience as well. Regardless of which way you go, ingredients are fresh and high quality and pastas are made in house. Here's what we tried: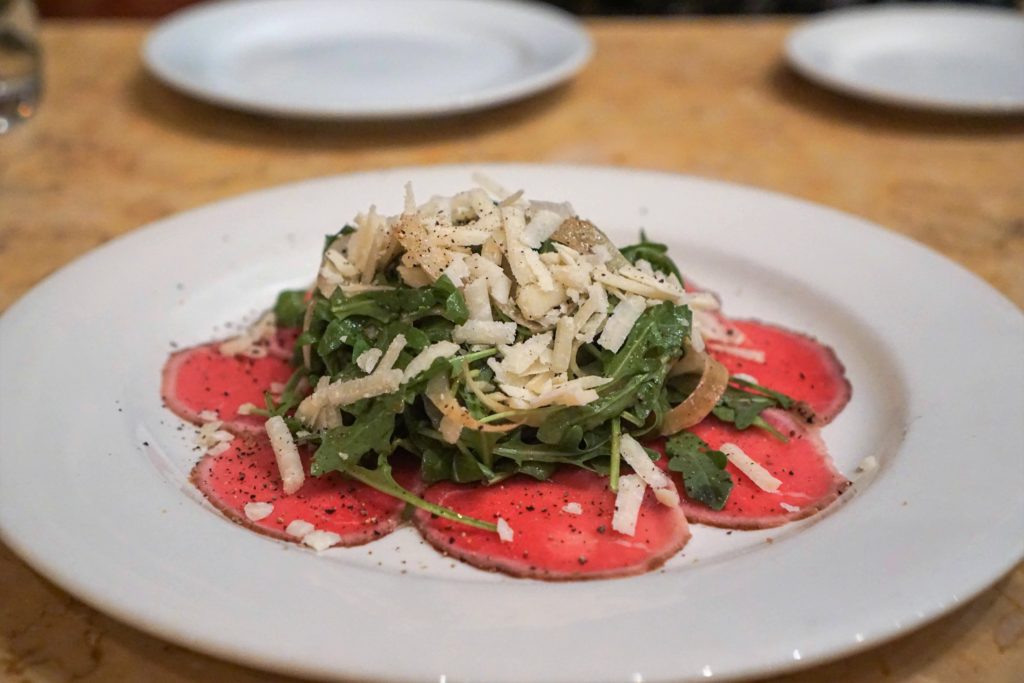 Carpaccio di Manzo  There's enough arugula here that you can qualify this as your salad. Which makes you realize that all salads should come with rare beef, grana padano cheese and truffle oil.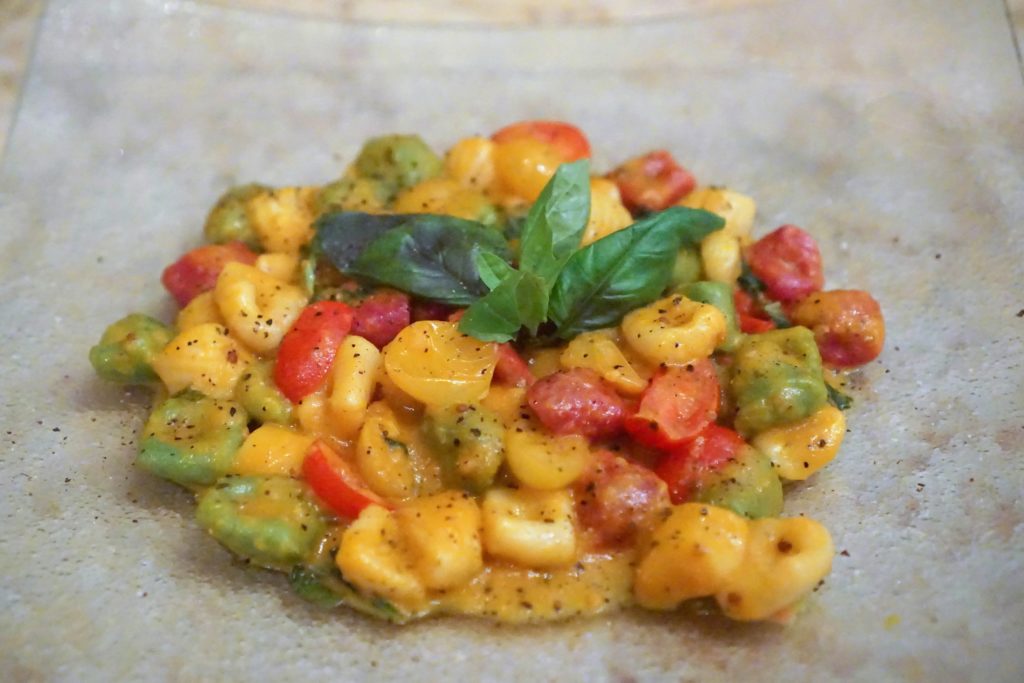 Gnocchi Tricolore e Pomodori Gialli Three types of gnocchi (spinach, potato and beet) make this a particularly pretty pasta. The sweet and tangy golden heirloom tomato sauce make it a tasty one that's less rich than many gnocchis.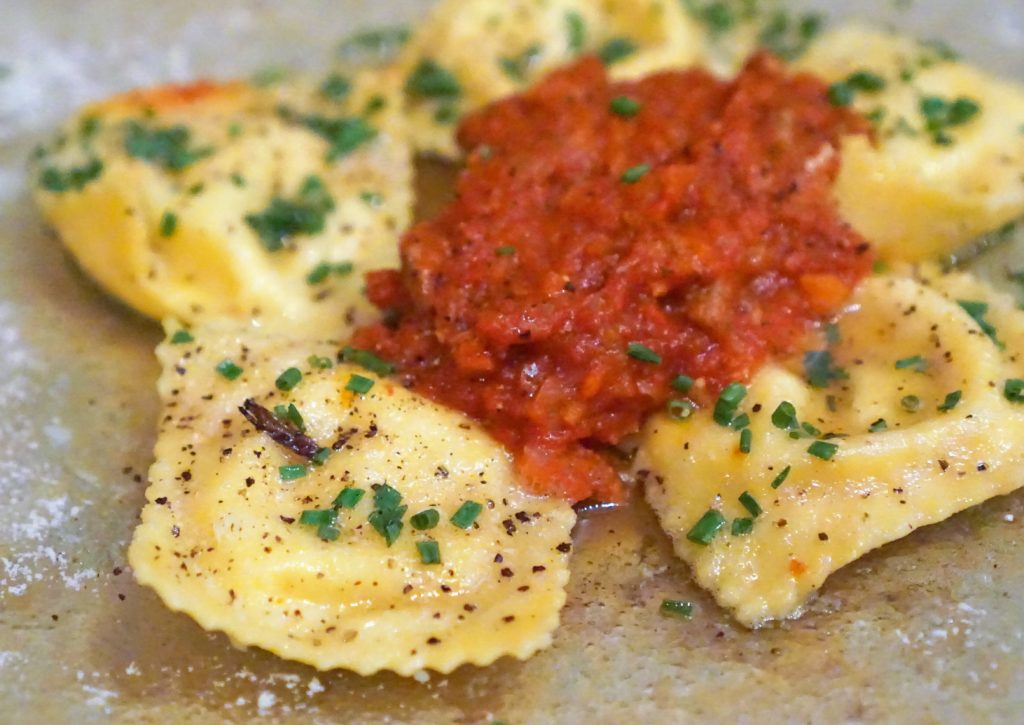 Cacio e Mele con Stufato d'Agnello Don't be thrown off by the seemingly odd combination of Granny Smith apple, fresh ricotta and pecorino topped with sage butter topped with lamb ragu . The sweet-salty pasta with the savory ragu hits on all notes. This was my favorite dish of the night.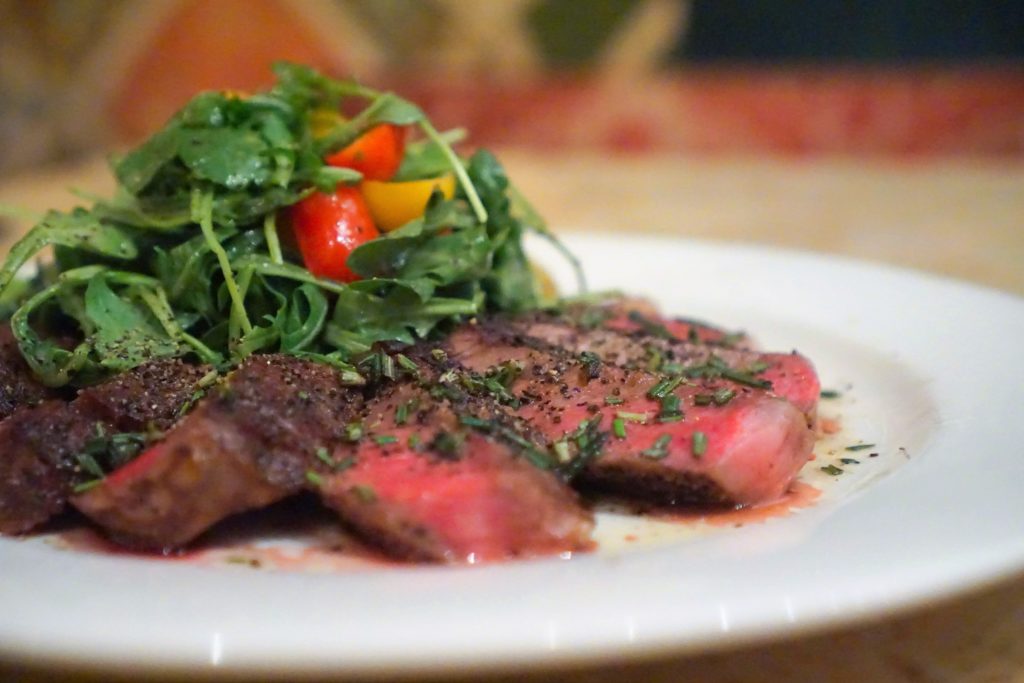 Tagliata di manzo al Rosmarino If you're feeling some steak, this tender rosemary covered ribeye won't let you down.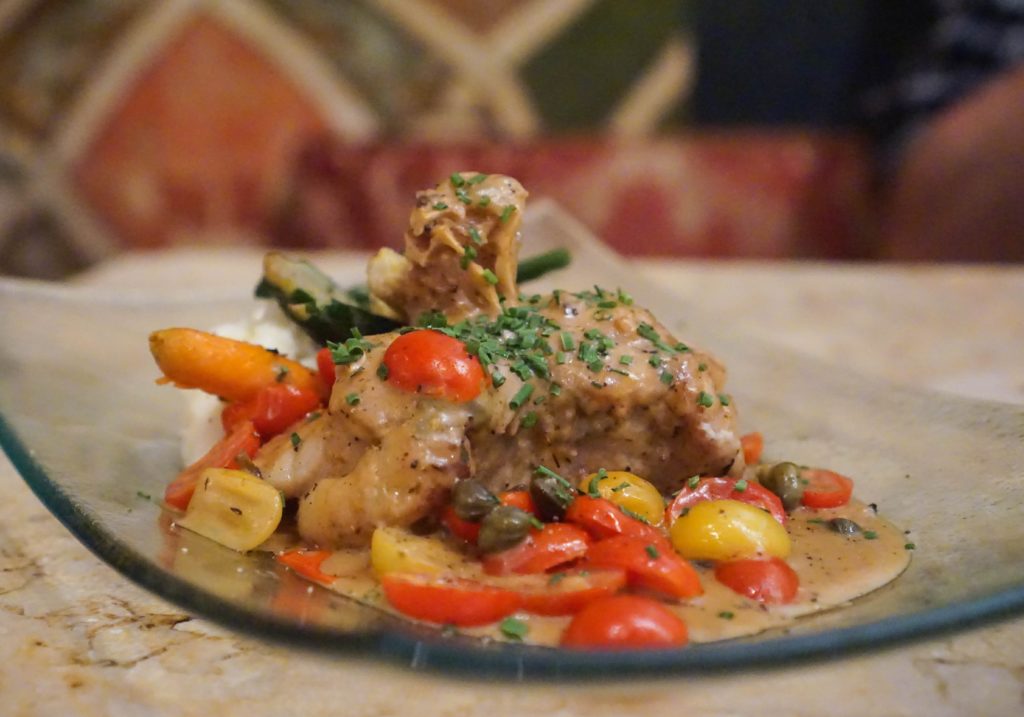 Monkfish Osso Buco Monkfish is pretty far from the top of my favorite fish list, but I had never seen a preparation like this so I decided to give it a try. This one is slow cooked in a pot arrives in a big hunk on the bone. It's firm but tender and more flavorful than any monkfish I've had before. If it's available when you come, go for it.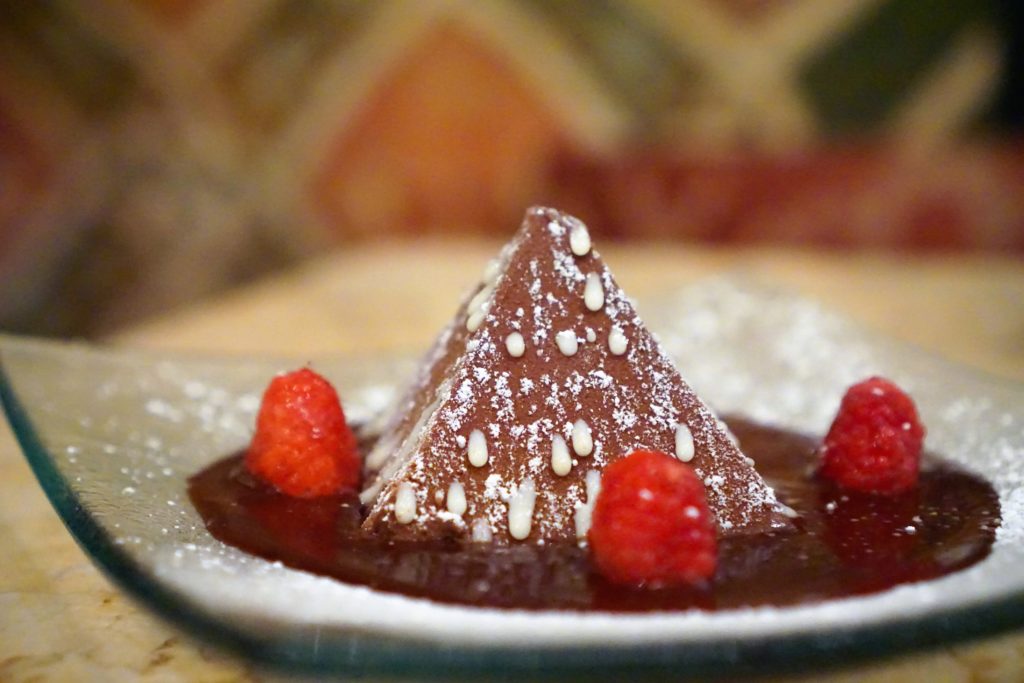 Pyramide di Cioccolato The hard chocolate pyramid filled with ganache and crunchies is both a chocolate and food photography lover's dream.

Right Amount for 2? Appetizer, 2 Pastas, Entree
Note: I was invited as a guest of the establishment and received a complimentary meal. This was not in exchange for a positive review and opinions expressed are my own.
Machiavelli
519 Columbus Avenue
New York, NY