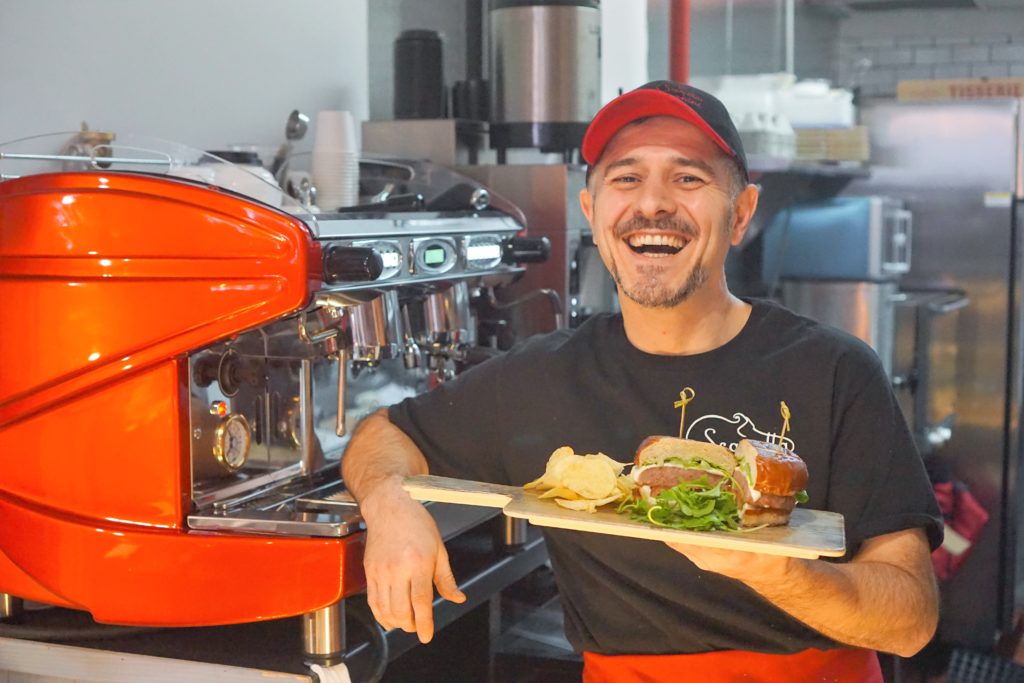 Jonny Giordiani might be the friendliest sandwich shop owner in NYC. Upon entering for the first time his infectious smile and vivacious personality make you feel like you're already a regular.  But he's also one of the most passionate about his craft. While many paninis are pre-made sandwiches with cost effective ingredients waiting to be warmed in a press, Jonny's get the attention of a four star chef. He works with a baker to ensure his bread gets that perfect crispy crust in the panini maker, but remains chewy inside. His ingredients are top notch and the prosciutto was so good it almost feels like a waste to put it on a sandwich. He's spent years crafting sandwich combinations himself and allows no substitutions – "Go to Subway if you want make your own sandwich!" as he likes to say. His homemade sauces are incredible too from the family recipe pesto to the dream-worthy jalapeno aioli. The result is some of the best paninis I've ever eaten and I would be here all the time if I lived or worked nearby.
Jonny's creativity goes beyond the sandwich and it was a new invention called the Prosciurger that initially led me to his shop. As far as anyone knows, it's the world's first "Prosciutto Burger" although it's actually a blend of prosciutto, mortadella and cooked ham. He serves it on a pretzel bun with lettuce, tomato, mozzarella and Jonny's aioli. My thoughts: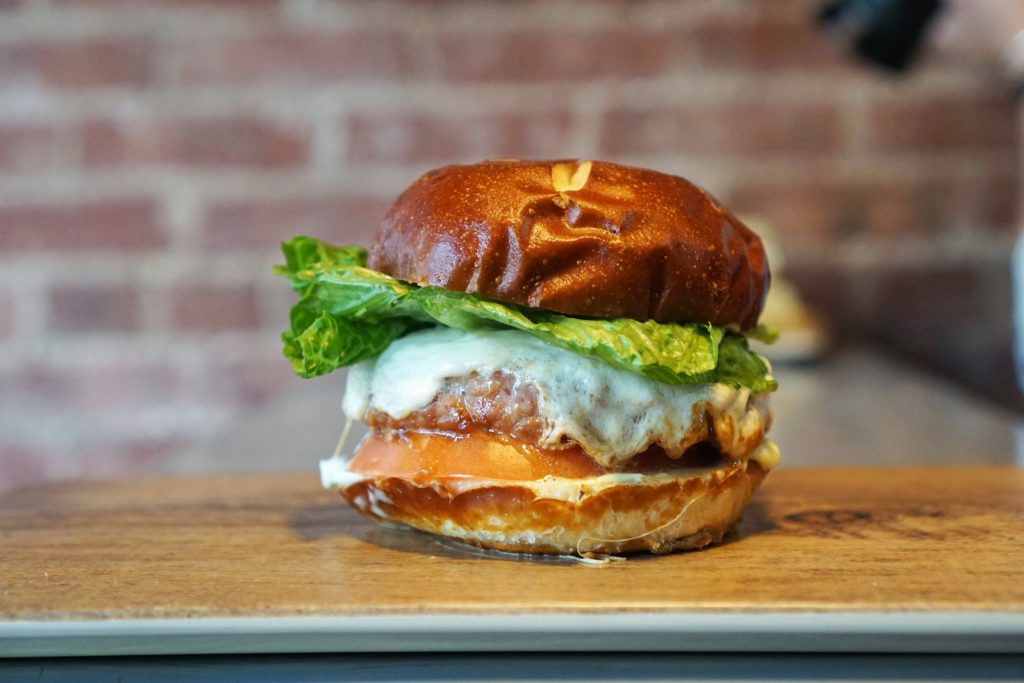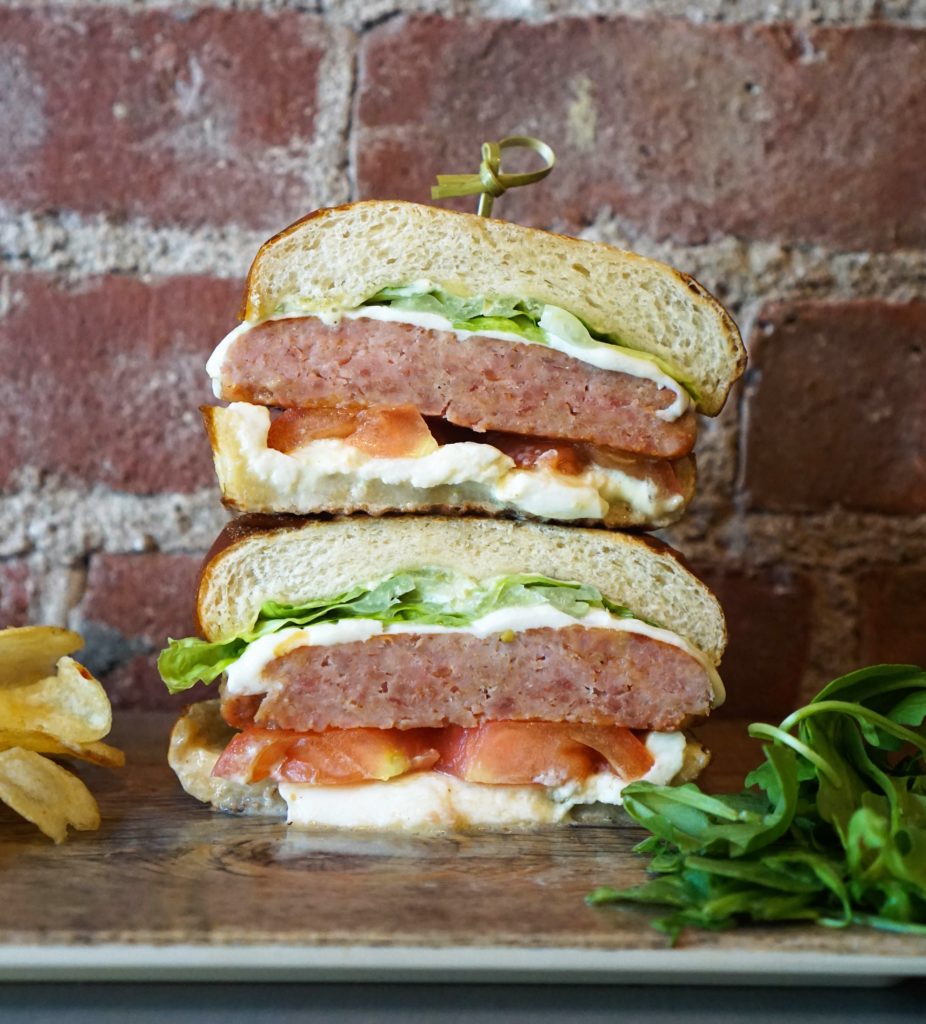 Prosciurger This idea of a cured meat burger sounded insanely delicious, but I also wondered how all these salty dried meats would work in patty form. The answer: very well. The meat is juicy with a sort of ham / pork sausage flavor and a little saltiness from the cured meats. Covered in Mozz and Jonny's delicious aioli it's something every foodie needs to get their hands on.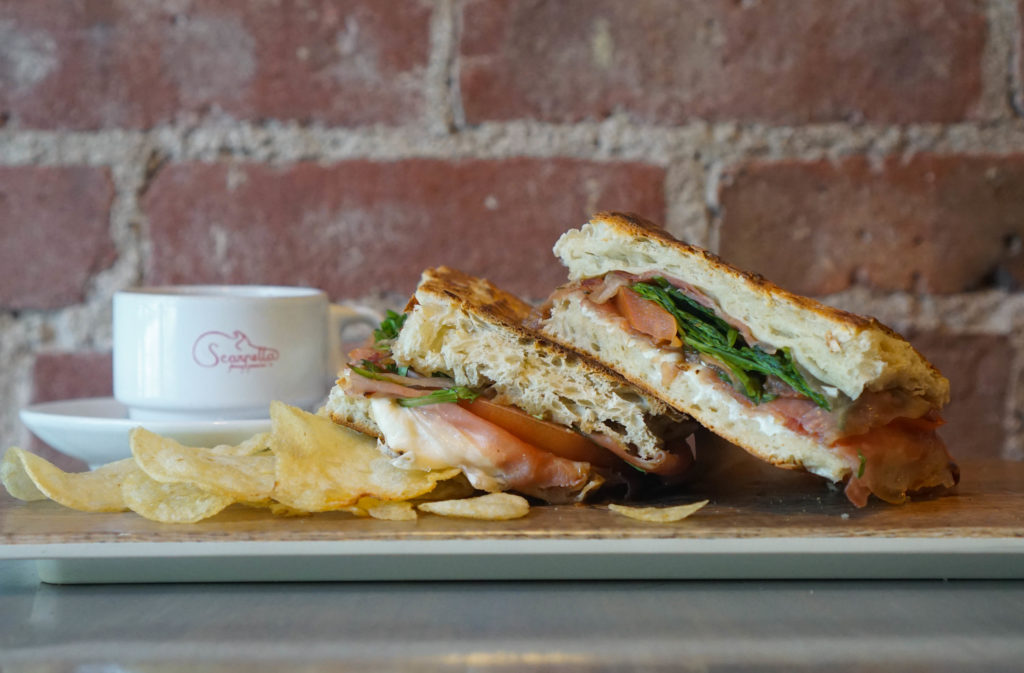 #1 Prosciutto e Mozzarella Panini My favorite of the paninis due in no small part to the incredible prosciutto Jonny uses. Shaved Parmesan, mozzarella and balsamic reduction add sweet-savory notes that take it to the next level.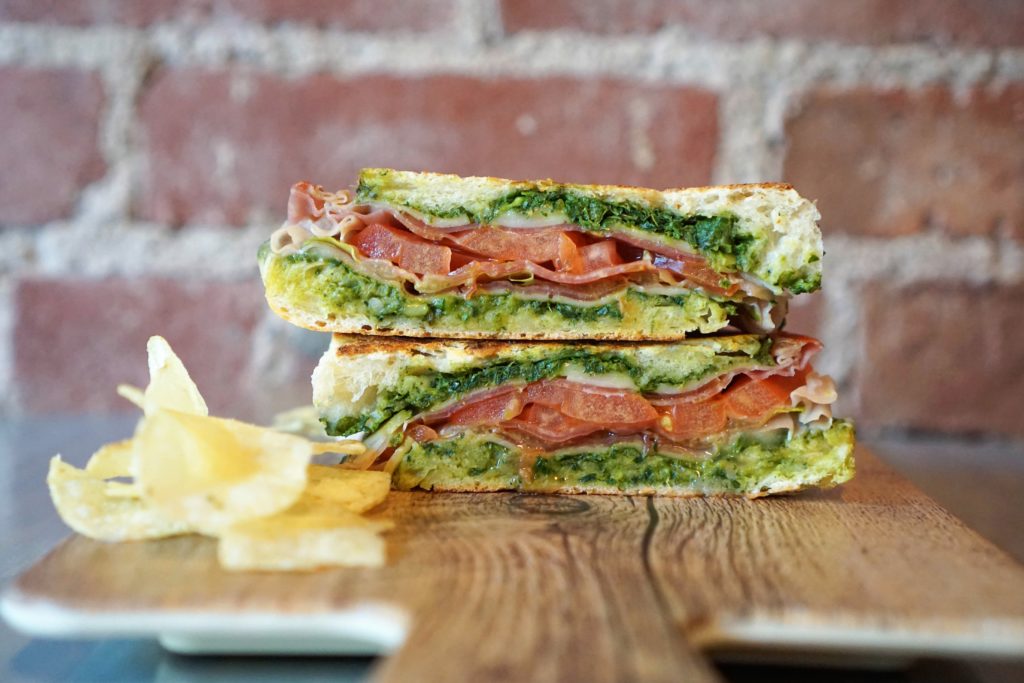 #2 Prosciutto e Provolone Panini The prosciutto is covered in a bright, herbaceous basil pesto that's an old family recipe of Jonny's and absolutely delicious. If you're a pesto lover, you need to grab one of these ASAP.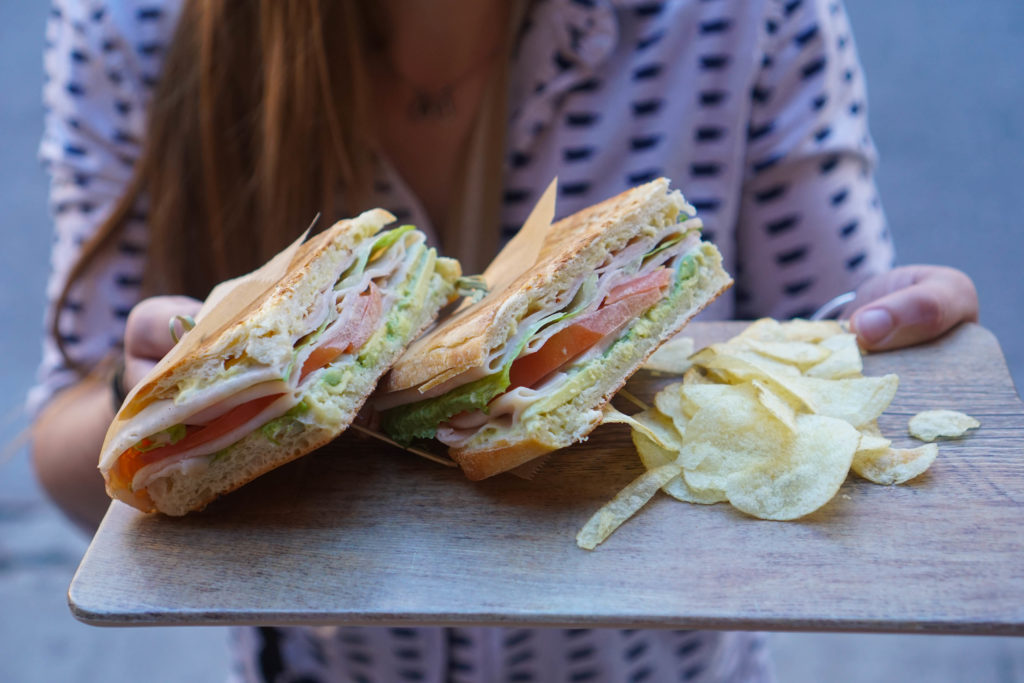 #9 Turkey e Avocado Panini If you're looking for something on the lighter side, the turkey and avocado will do the trick nicely. It's also the only panini not served hot so it's ideal for summer or takeout.
Note: I was invited as a guest of the establishment and received a complimentary meal. This was not in exchange for a positive review and opinions expressed are my own.
Jonny's Panini
493A Ninth Avenue (W 37th & 38th Sts.)
New York, NY