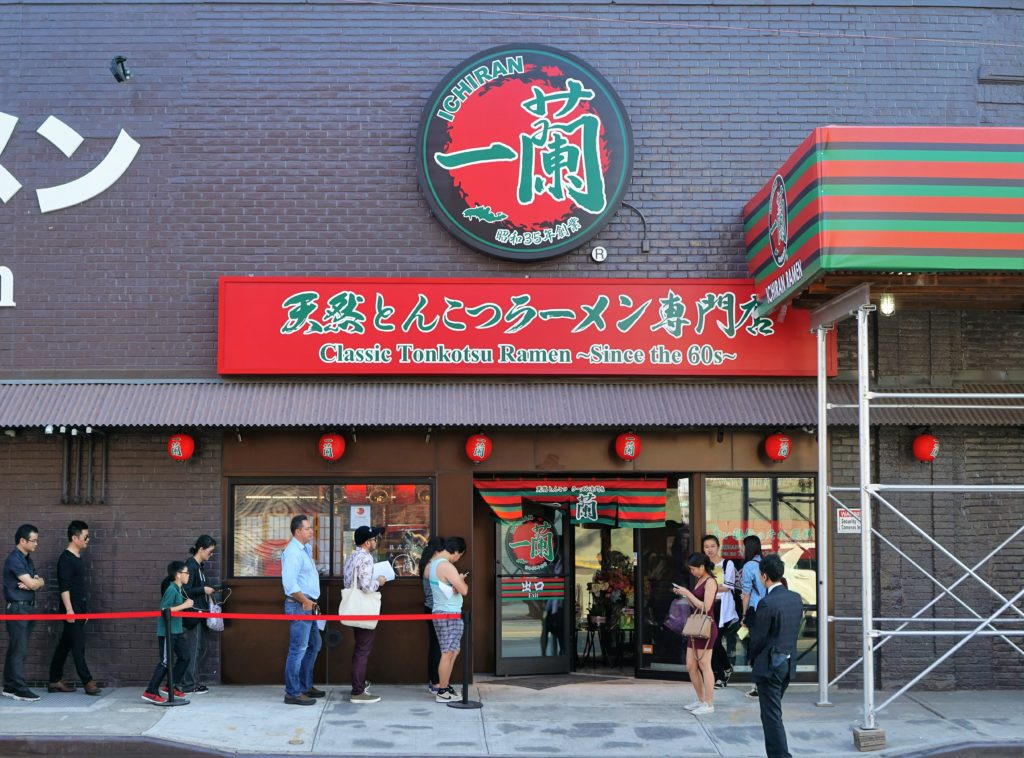 Earlier this week, popular Japanese ramen chain Ichiran opened its first US location in New York. Given the craze over slurping noodles in this town, it was no surprise to see lines reaching down the block on opening day. What is surprising is this happened in Bushwick, an area of Brooklyn few Manhattanites have traveled to and most restaurants wouldn't even bother serving lunch in. But the far out location allows Ichiran to run a processing plant next door that can churn out 8,000 bowls a day. And that's far from the only thing that stands out about this ramen shop.
Founder Manabu Yoshitomi is obsessed with having his diners focused on taste of their food and nothing else. So he's made it easy to eat a meal here without speaking a word.  When you finally reach the end of the line, an electronic board guides you to the numbered stall you'll be dining in. These stalls have dividers on each side so you can slurp away with out fear of conversation or judgment from your neighbor.
But it's not only other diners whose gaze you can easily avert. Servers stand on the opposite side of your ramen cubby so you never actually see their face. After you arrive a menu card is slid through a slot in the back. When you're ready, the of a push button alerts your server to pick it up. You can even speechlessly order additional noodles from a menu on your chopstick case. No eye contact. No words. It's truly an introvert's dream. (There is an actual dining room for those who want to "be social")
While this system is getting a lot of the press, who cares if the food isn't good? Fortunately it is. As you can see from the menu card above, Ichiran basically lets you customize everything except the color of the bowl. But a few important things are consistent. The broth is Tonkotsu. The spice is their proprietary blend and ridiculously good. And the noodles are perfectly made next door. Here's what arrived:
Tonkotsu Ramen

I'm rating this on par with Ippudo for New York's best ramen. I went with a medium broth so it doesn't directly compare to the other's thicker stock. But the depth of flavor was amazing. I got my noodles firm but they were still slippery and below "al dente" in pasta terms. I took a "5" on the red spice after being warned by someone who had been to a Japanese location. They seem to have toned it down for the weaker American palates so feel free to go higher as this stuff tastes amazing and balances well with the heat. The other ingredients including the pork, seaweed and mushrooms all blended to create a perfect bowl. I can't wait to come back to play with some other variations. If only I could do something about the lines…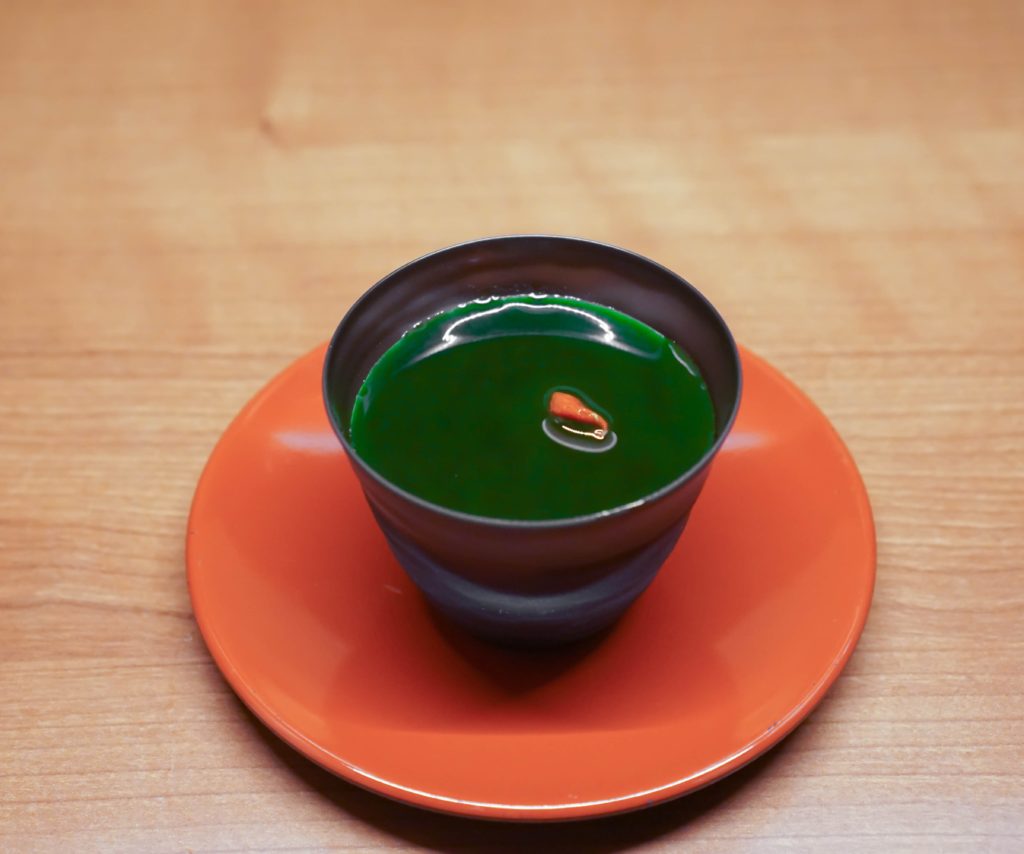 Matcha Annin Tofu

Blended with soy milk and topped with matcha the sole dessert is a creamy and cooling end to your meal.
Ichiran NY
374 Johnson Avenue
Brooklyn, NY