When you ask me to imagine great Brazilian-Israeli combinations, my mind is much more likely to go to Models or DJs than a bakery. But then you think of what comes out of the oven in these nations. Pao de Quiejo. Empanadas. Babkas. Now imagine them combined. That's the idea at the Upper East Side's Padoca where Brazilian Marina Halpern and Israeli Rachel Binder are whipping up some of New York's most creative and delicious baked goods.
"Padoca" is a Brazilian term for a neighborhood bakery and unlike many innovative confectioneries in town, that's what it strives to be. It's an unpretentious spot that's perfect to pop into for a quick coffee and bite or linger in their sunny lounge area complete with teacup lamps and a swing.
The fare splits pretty evenly among the sweet and savory. Savories include things like traditional Brazilian Pao de Queijo, Empadinhas – a cross between an empanada and pot pie popular in Halpern's native Sao Paolo – as well as more traditional sandwiches and salads. The sweets combine Halpern's recipes with more of Binders heritage offerings babkas, coconut cakes and riffs on more traditional American pastries.
I tried a little from both sections on a recent visit and my thoughts are below: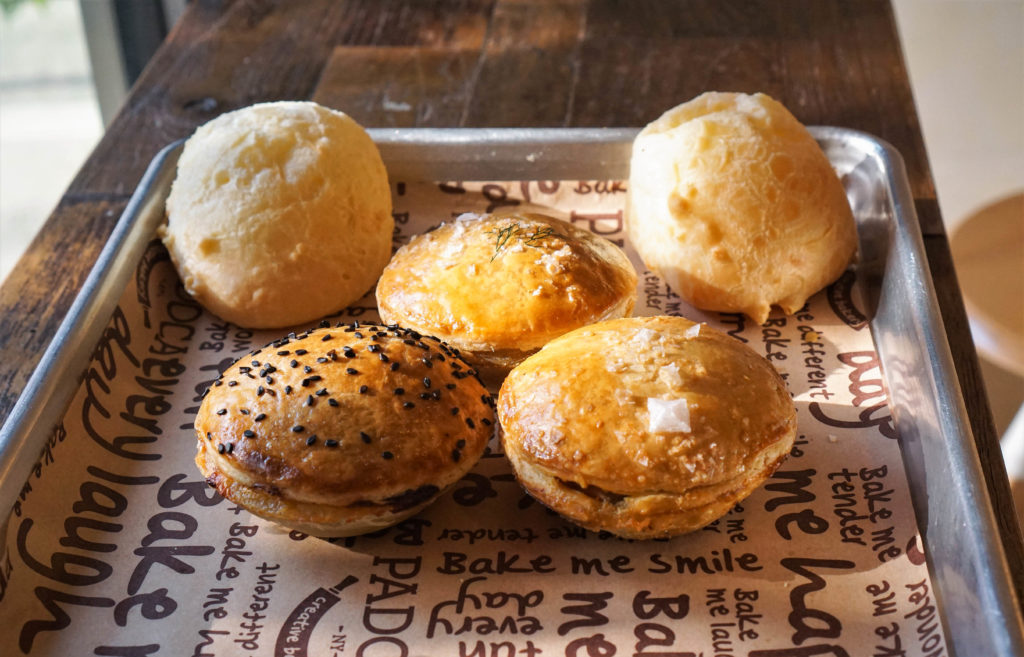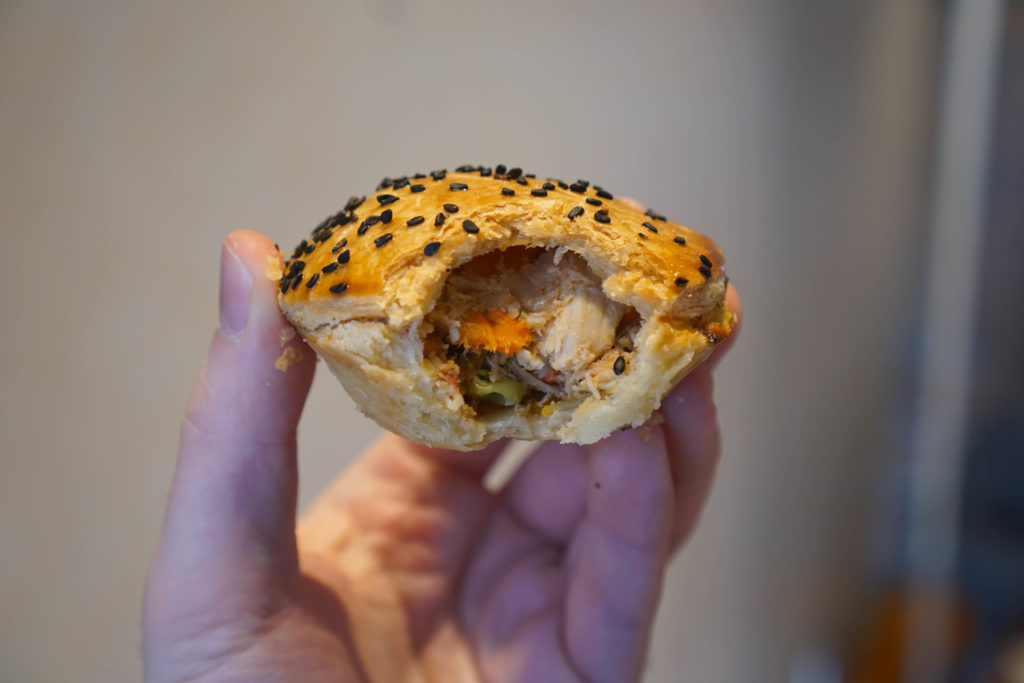 Pao de Queijo (back) The "PDQ" as the cool kids call it was airier and cheesier than many of the versions I've tried in New York. In fact, I would say it's my favorite rendition in the city. You can also get it turned into a sandwich with fillings like the tomato and cream cheese. It also happens to be naturally gluten-free.
Empadinhas (front) These are described as mini-pot pies by Halpern and I'm all for having things in handheld form. The trio above are stuffed with spiced chicken, heart of palm and mushroom and you won't go wrong with any of them. Grab one for a quick snack or all three for lunch on the go.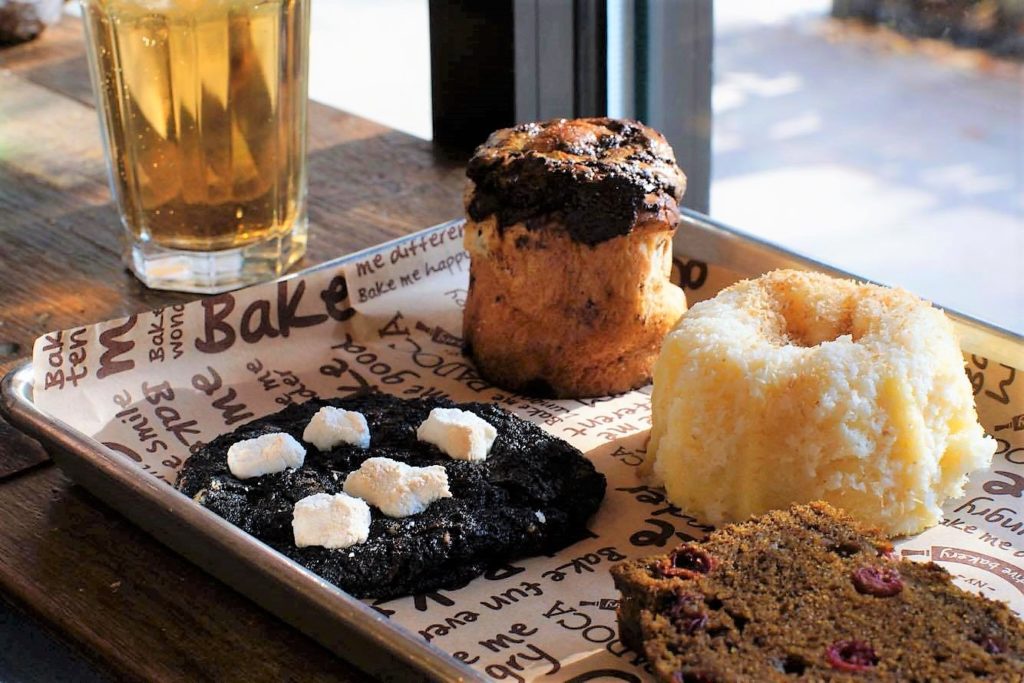 Dulche de Leche and Chocolate Babka (top) A flakey babka that combines two of my favorite flavors and manages not to be too sweet. I could eat this with my coffee every morning and be very happy.
Coconut Cake (right) is based on an old Halpern family recipe that gets Binder's touch with a Morocaan basbousa inspiration. It has a twist of orange and a spongey interior that makes it a perfect tropical treat.
Cranberry Pumpkin Bread (bottom) I know it's basic, but pumpkin is one of my favorite flavors in baked goods. This bread is moist and gains a nice tartness from the cranberry. I'm pretty sure you can't go wrong with anything made here.
Rocky Road Cookie (left) Probably the more "American" thing I tried, it's a chewy chocolate chip cookie with bits of marshmallow. You know you want it.
Note: I was invited as a guest of the establishment and received a complimentary meal. This was not in exchange for a positive review and opinions expressed are my own. Sweets tray photo credit Jill Rittymanee.

Padoca Bakery
359 East 68th Street (@ 1st Avenue)
New York, NY