I've got no beef with a good Pad Thai or Drunken Noodle, but it's good to see New Yorkers finally getting excited about traditional Thai food. After spending a month in the country, I know how much more complexity there is to the cuisine and I'm happy to finally see it available in Manhattan. Fish Cheeks is the first I know of to focus on the treasures of the sea and immediately has become one of my favorite Thai spots in the city.
When you step into Fish Cheeks you know this isn't your run-of-the-rickshaw Thai restaurant. First off, it actually looks like a normal restaurant with none of the unnecessary trendy lighting and music. Two huge windows bring in a ton of light and offer up a view of one of NYC's most photogenic streets. The minimialist decor with multi colored chairs and some assorted waves give it appropriately beachy vibe.
But despite the seafood focus, the cooking goes way beyond the coastal south.  Norther and Isaan influences appear in dishes like Namtok Pork and Hat Yai Fried Chicken. The entrees are fish forward but take inspiration from throughout the country. Every dish I sampled was tasty, interesting and unlike most of what you find in New York. Cocktails are also legit, done by an Employee's Only mixologist. Take a look at some of my favorites below: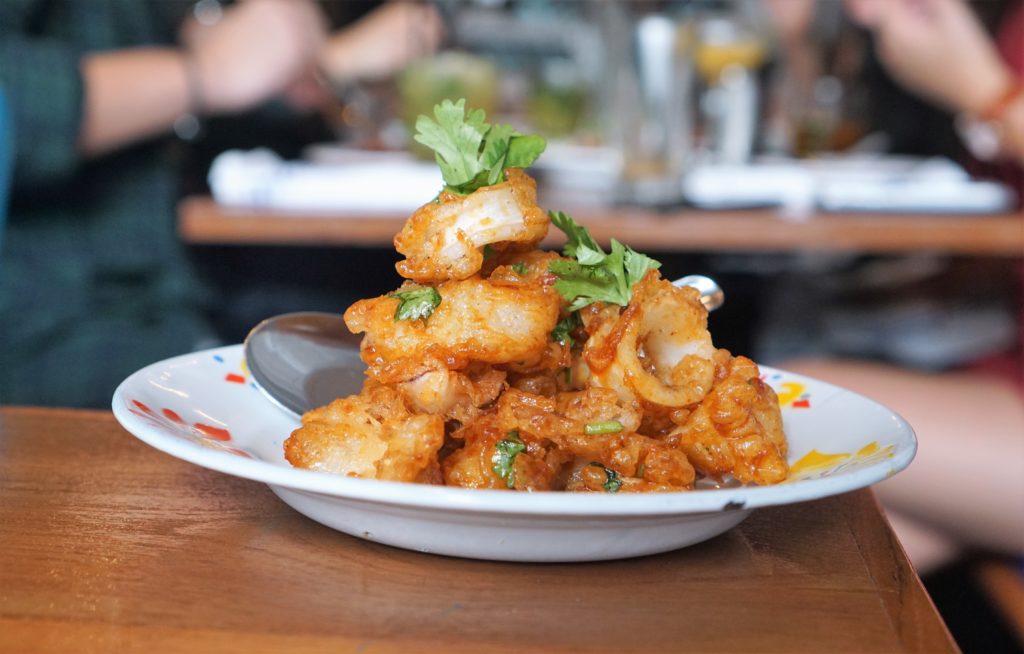 Calamari

Fried Calamari can be a little overplayed. But the lightly fried version here with dried chilis and a tamarind & fish sauce glaze is unique and one of the best in NYC.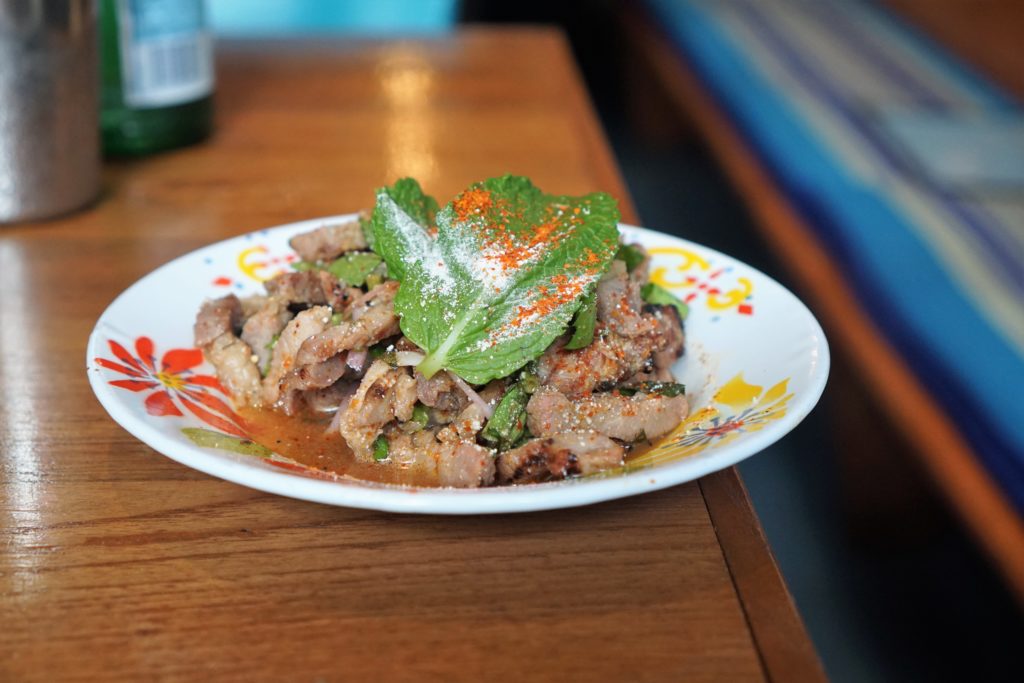 Nam Tok Pork

One of my favorite dishes in Thailand that's very hard to find in the US. The spicy marinated pork with scallion, cilantro and chili is done perfectly.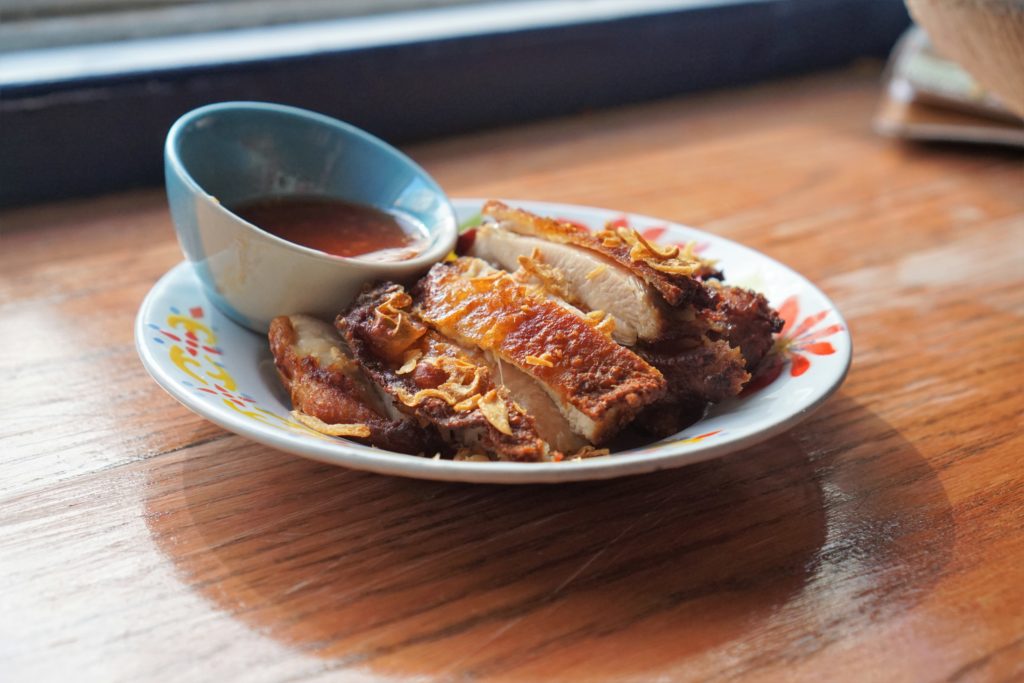 Hat Yai Fried Chicken

Fried chicken is not something most people think of as Thai food, but the sweet chili sauce certainly is. Consider it a more filling small plate to go along with the lighter seafood dishes.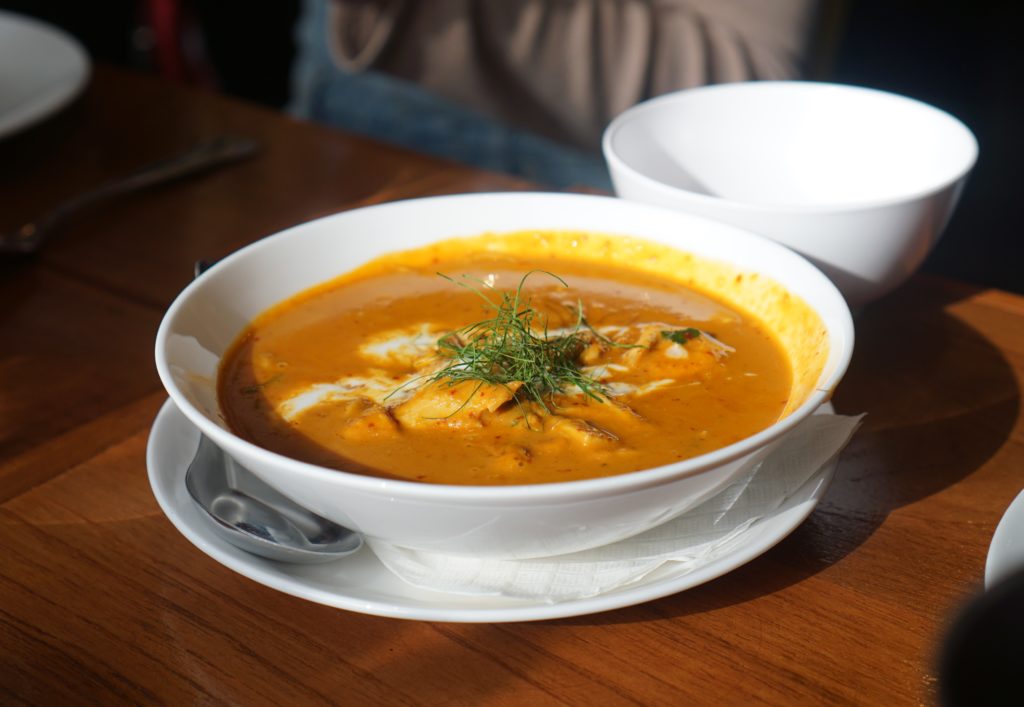 Coconut Crab Curry (jumbo crab, betl leaves) 

A light Coconutty curry made with betel leaves that has a nice kick. It's a shame most curries in NYC can't come close to having this much of flavor.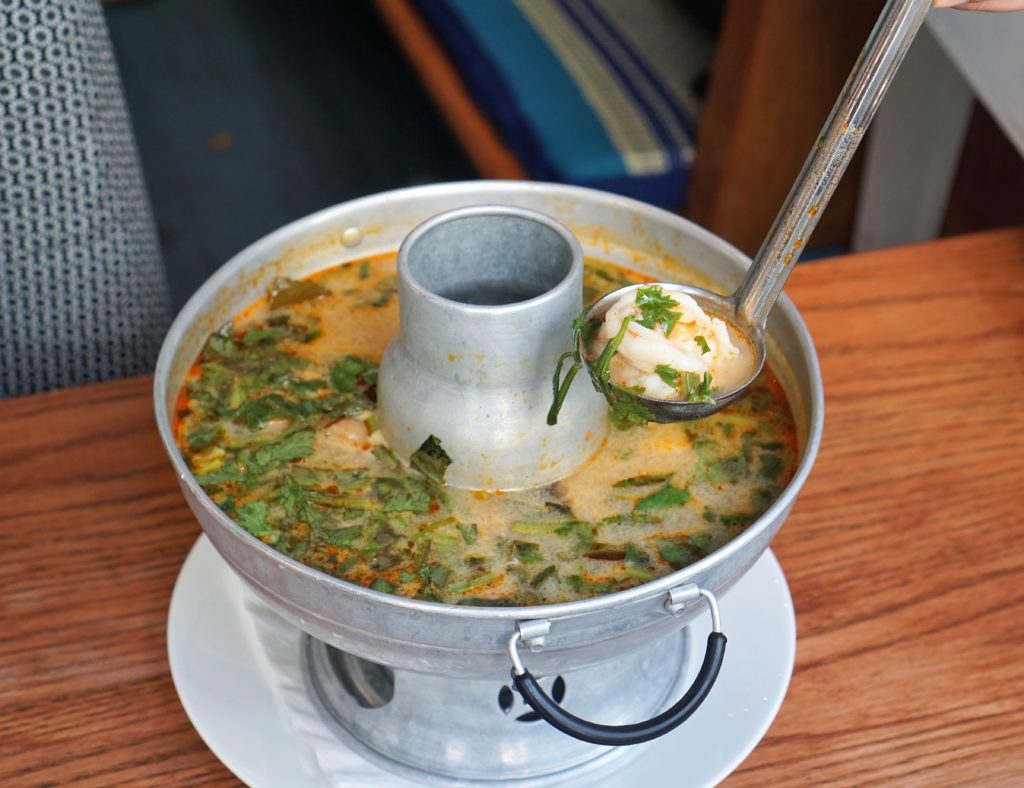 Tom Yum Goong

You don't usually see this soup in the entree section of the menu, but this is no ordinary Tom Yum. It's served in a huge with a generous portion of shrimp and mushrooms and that perfect spicy-sour blend.
Fish Cheeks
55 Bond Street
New York, NY