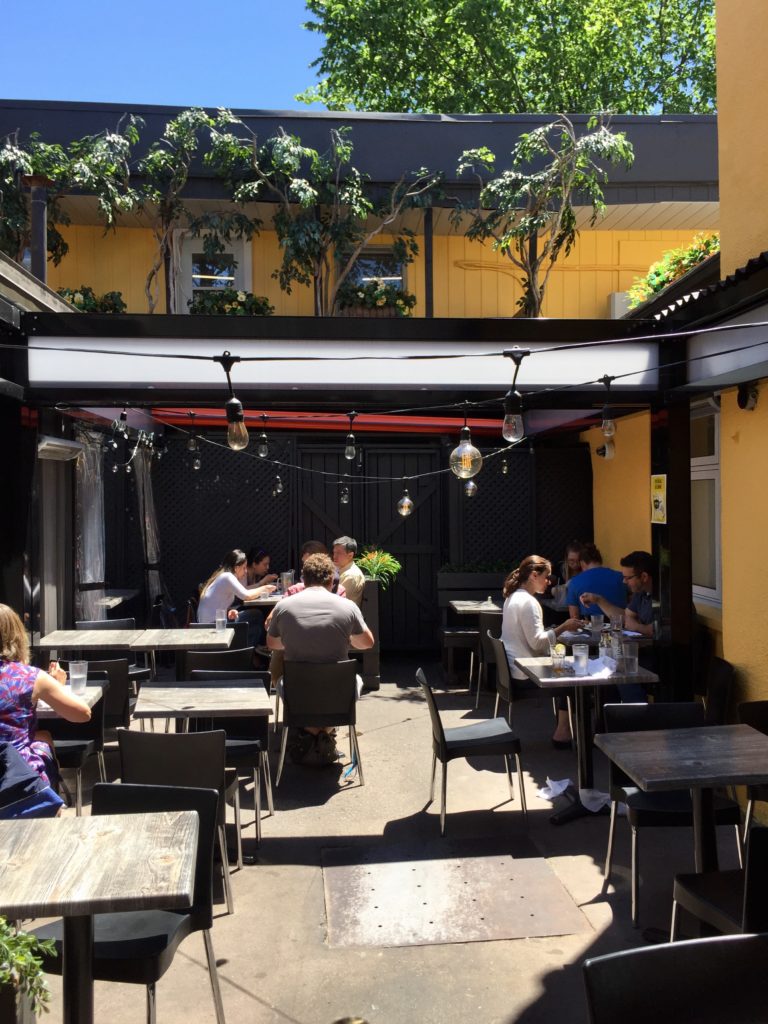 Is there a more quintessentially Montreal (or Canadian) food than Poutine? Maybe maple, but that's not really a food in its own right. When you make the trip North of the Border, it's this plate of gravy smothered, cheese curd covered fries that you're absolutely required to devour. I haven't had a chance to do a lot of exploring on this dish (because I like to leave my arteries with a little bit of room) but La Banquise is the most famous poutinerie in Montreal and I can tell you that you certainly won't leave disappointed.
La Banquise is located a little out of the central area near Parc La Fontaine. This is a good thing, because a stroll in the park is exactly what the doctor would order after a meal here.
The place has everything you could want in a classic greasy spoon dive. It serves local craft beers, never closes, has a nice back garden and offers over 30 types of poutine with toppings like smoked meat, pepperoni and cilantro. While the optionality is great, it's the milky cheese curds that sets this place apart for me. And that fact that somehow the fries manage to not get too soggy. I tried two varieties: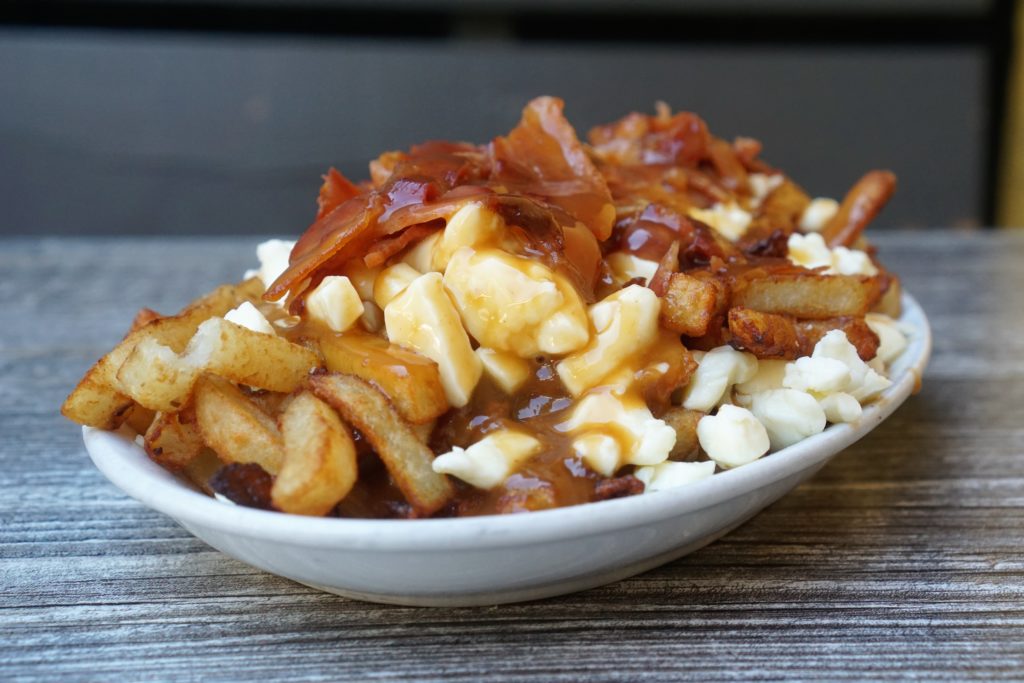 La Bacon 

I'm just going to come out and say it: best poutine ever. The fries, gravy and cheese curds were all nearly perfect. And bacon makes everything better.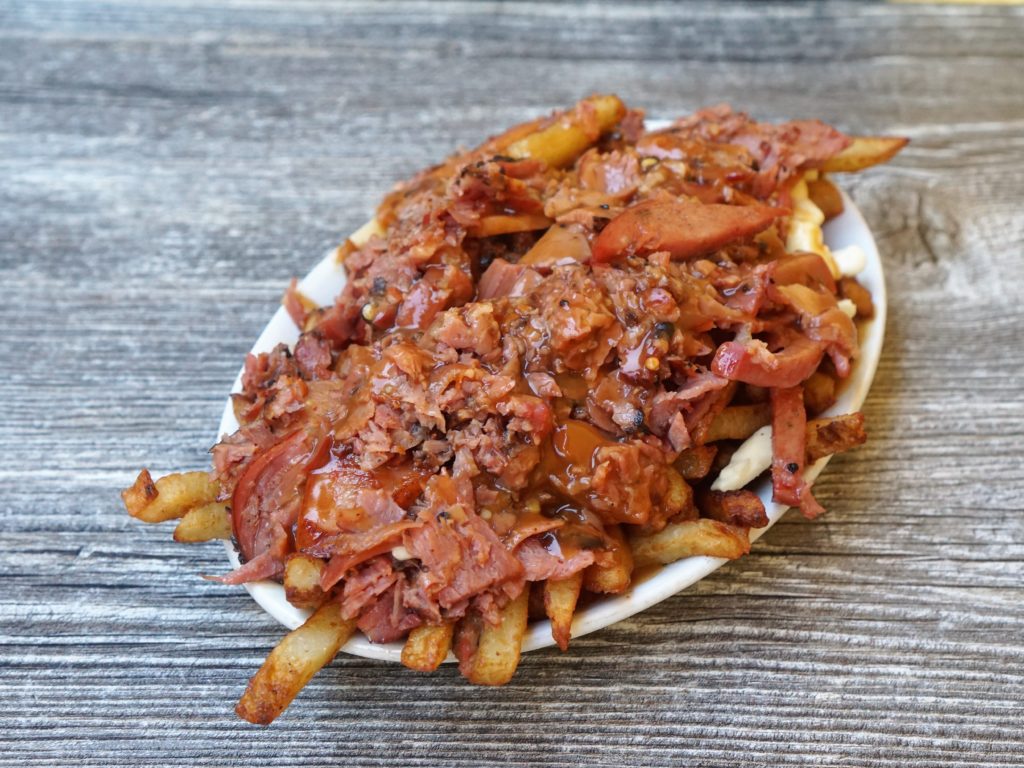 La Shoot-Out
Shootouts always sounds like an exciting way to end a game, but in some ways they also take away from its integrity. This insane meatlovers poutine covered in smoked meat, bacon, spicy sausage AND pepperoni is similar. The meats are all great, but given how insanely good the basic poutine here is the full on smothering is probably not what you want on your first visit.