My favorite meal of my recent Montreal jaunt was this spot on Saint Denis in the Mont Royal neighborhood. It feels more Brooklyn than Montreal with an open kitchen, exposed brick and not an ounce of pretension. The prime seating in summer is on the sunken sidewalk patio – just hope they're not doing street cleaning while you're there.
Despite the casual ambiance, the kitchen is pretty formal with a modernist / molecular gastronomy kick. The menu changes every six weeks to take advantage of local and seasonal ingredients. You begin by receiving a sheet of paper with the ten dishes on offer that day. From there you have two options. First is a six course tasting menu where the chef chooses which items you'll receive. That will set you back a reasonable $74 CAD ($56 USD). If you're feeling hungry or can't risk missing your favorite dish (guaranteeing the duck would almost make it worth ) you can have all 10 courses another $35 Canadian.  We held ourselves to six, which also included some amuses and an extra dessert so we certainly didn't go home hungry. Here's a look at what came out: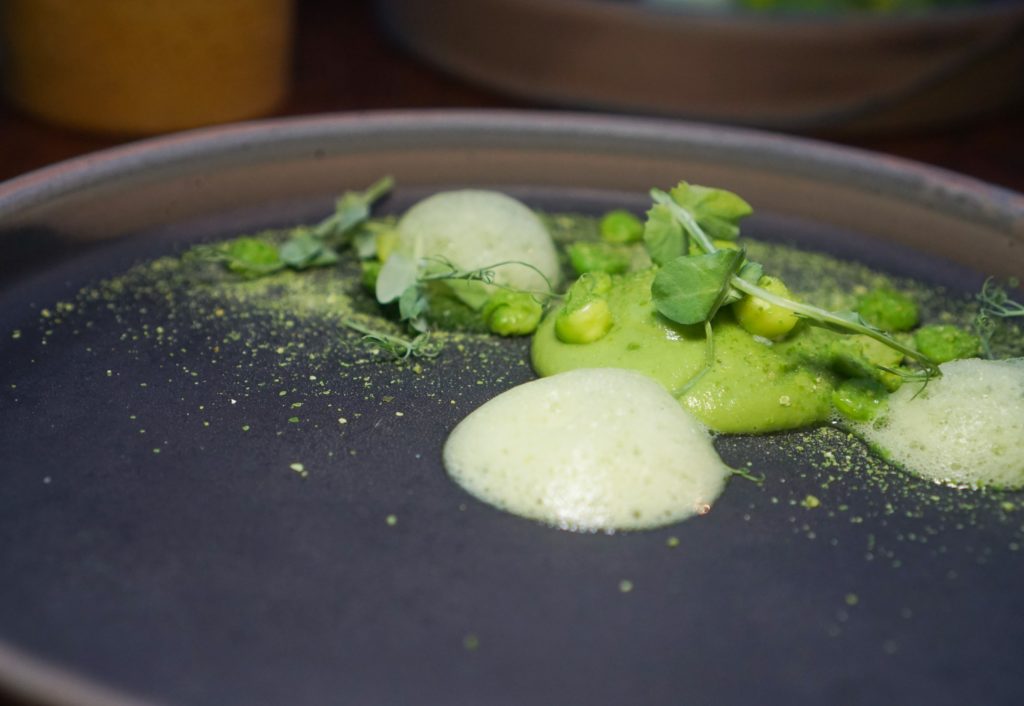 Green Peas

This dish makes one thing clear: peas taste better as foam. Especially when the foam next to them is lard.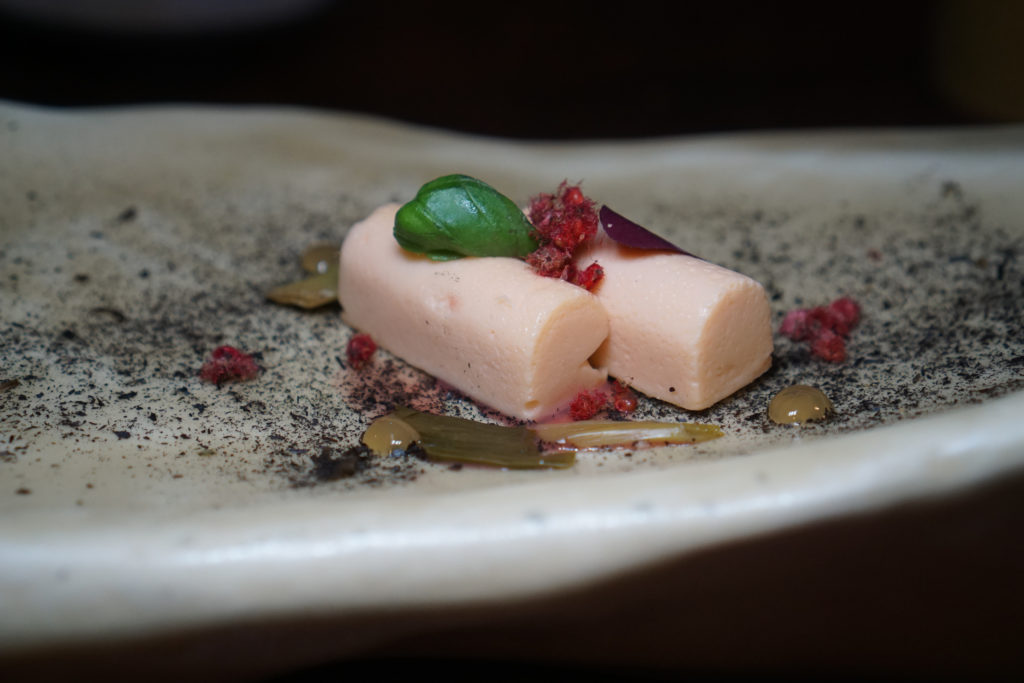 Trout Didn't get to try this one but I thought it was worth sharing. It came in a mousse with oxalis, daylily and sumac.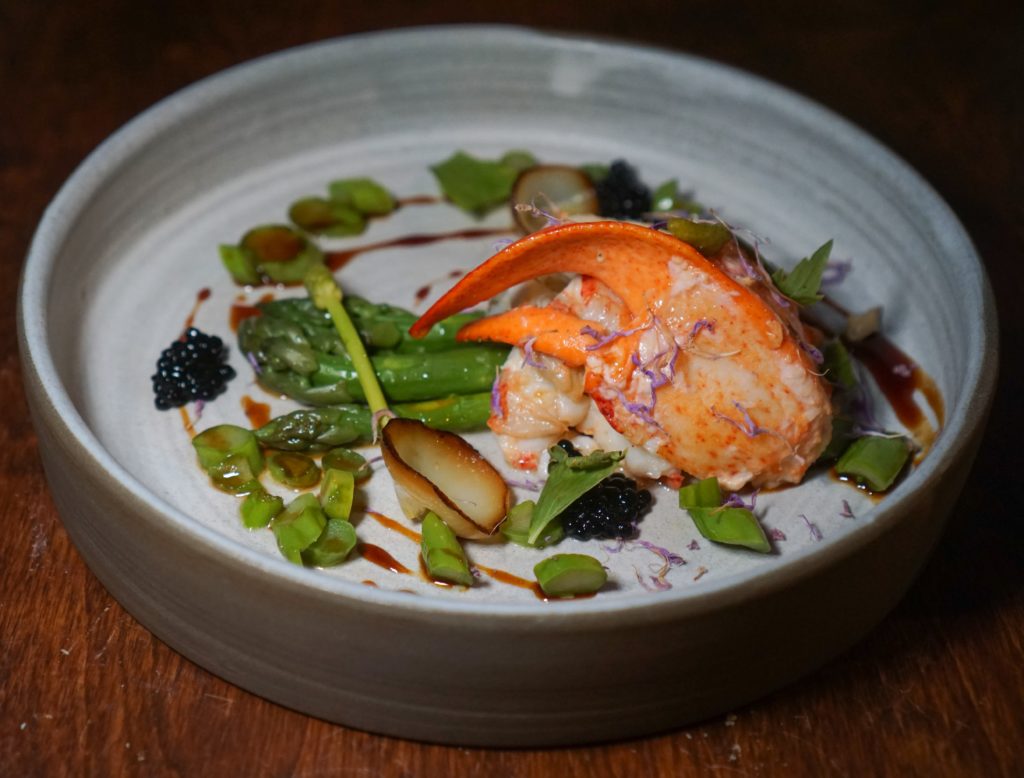 Lobster
A whole claw of lobster with caviar is pretty generous for an inexpensive tasting menu. Yeah, there was some asparagus and onion on there too.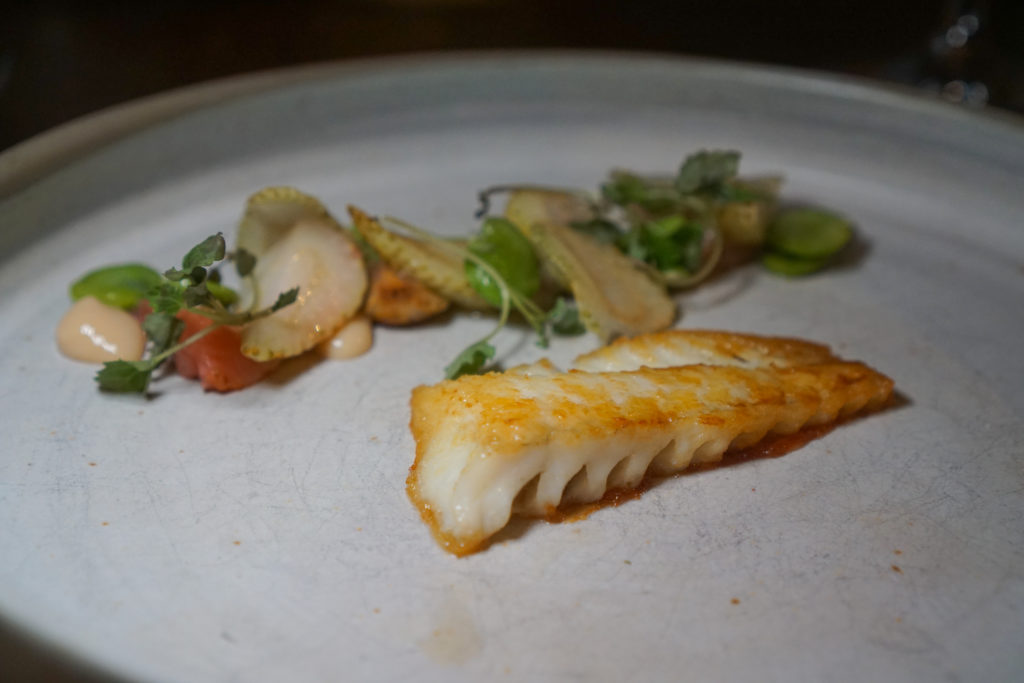 Catch of the Day (Haddock) 

While the fish was quite good, the part of this dish I'm still thinking about is what was lurking behind it:  Green Strawberries done three ways with cardamom sauce.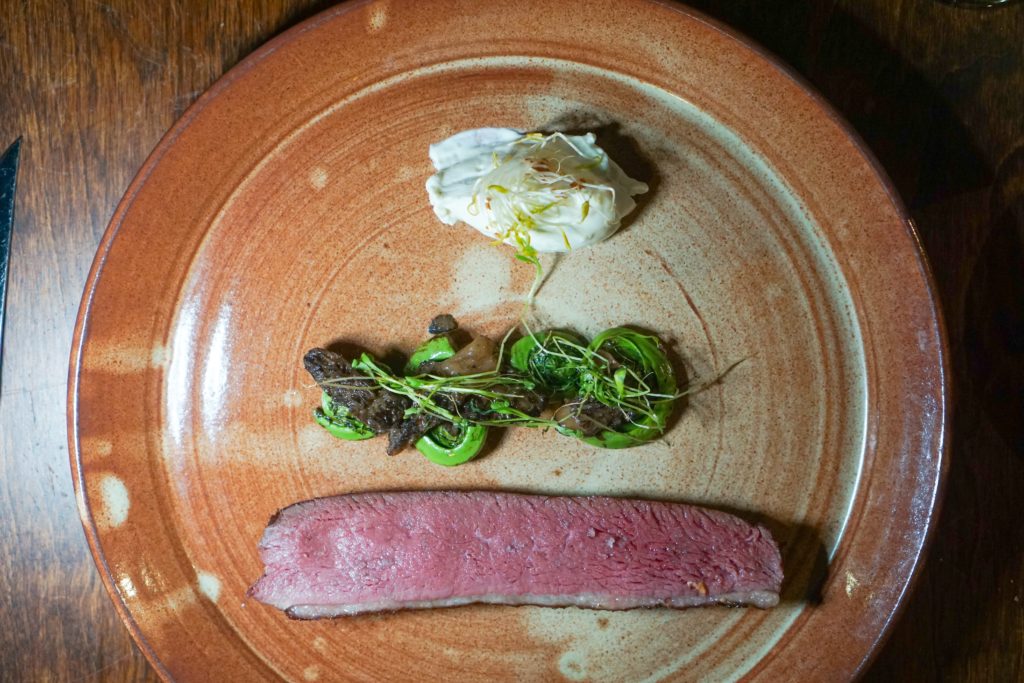 Duck

My favorite dish of the tasting was this generous hunk of duck breast served with fiddleheads, morels and a very garlicky labneh. I actually just paused for a minute to remember how good it was.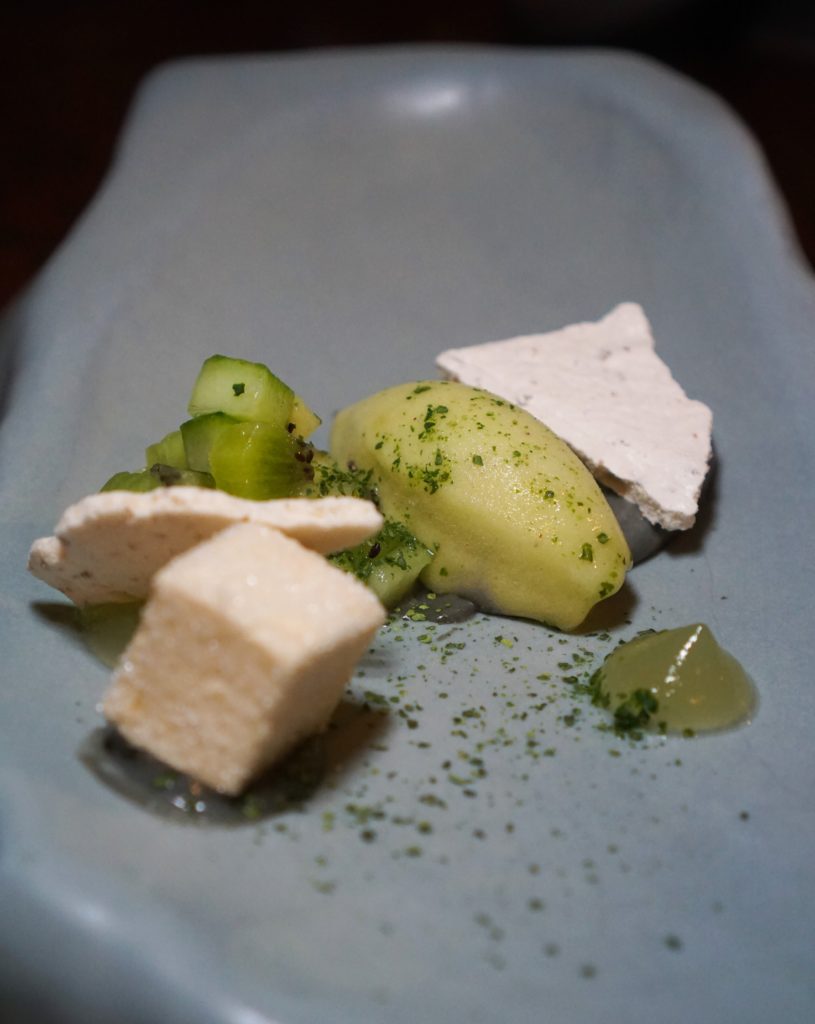 Cucumber
The "palate cleanser" course consisted of the unexpected combination of cucumber, marshmallow and licorice. It was refreshing to say the least.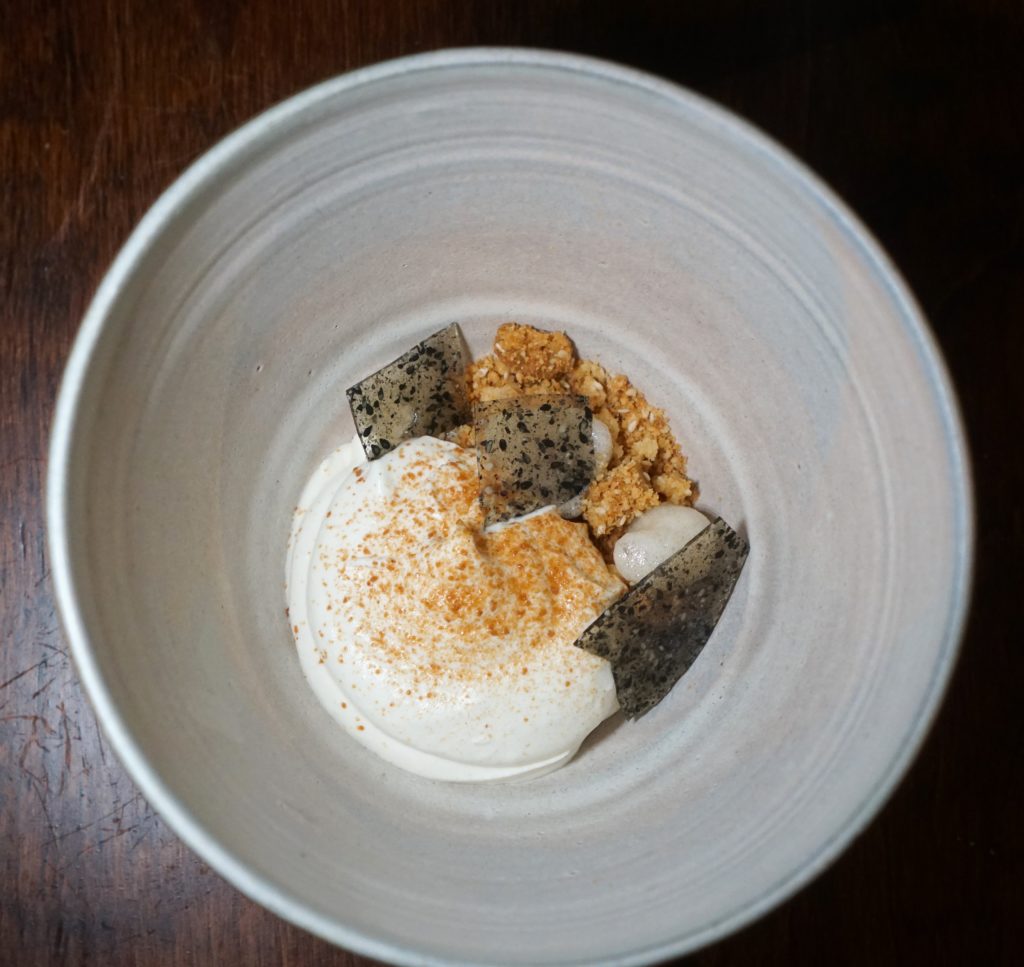 Maple

It's Canada so you know maple is coming at some point. Here it's mixed with yogurt and made into a parfait of dreams with praline, seseame and "crumble." One of my favorite desserts this year.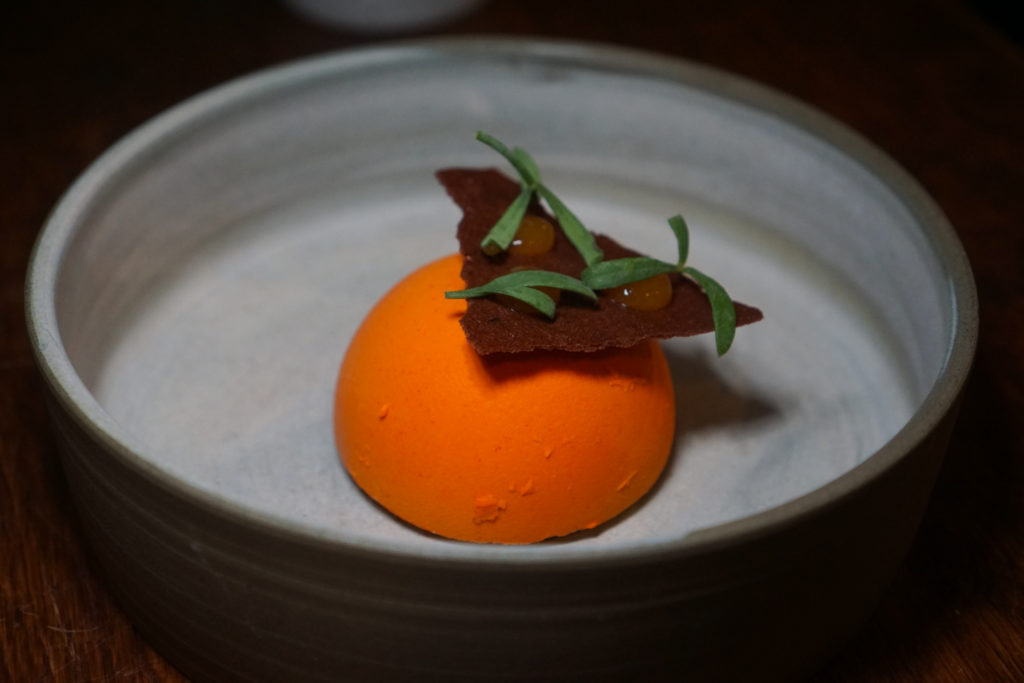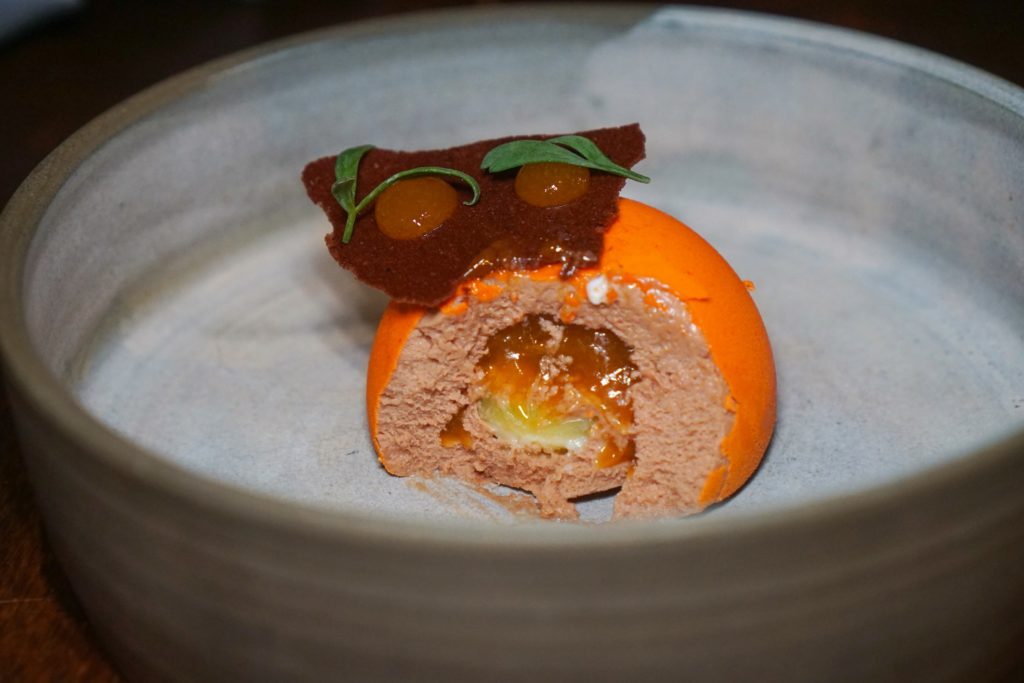 Chocolate

Is it strange the chocolate course is generally the one I look forward to least on a tasting menu? It typically feels more obligatory than thought out. Personally I'm also not into the "classic" orange and chocolate pairing and the apricot used by Chasse wasn't that different. If you're more into that combo (or chocolate) you'll probably enjoy this more than I did.
Chasse Galerie
4110 Rue Saint-Denis,
Montreal, QC, Canada