Why Come Here? Some of NYC's best, most authentic Thai
The original Plant Love House in Queens was better known for their showy desserts than traditional Thai cooking. Part of this may have had to do with the fact it looked a lot more like a bakery than a restaurant. The other part is the desserts like the sizzling brownie and honey covered toast were pretty incredible. Because of this reputation, those were all I sampled on my first visit. After coming to the new Look by Plant Love, I immediately regretted that decision.
You won't mistake the new location in Prospect Heights for anything other than a restaurant, albeit a sparsely decorated one. It forgoes the unnecessarily trendy look of most Thai restaurant in New York for something more akin to what you might actually see in Thailand. The tiny space has little decor, a counter up front and a few tables with metal stools in back. Make no mistake, you're here for the food not the ambiance.
Look also avoids the unnecessarily lengthy menus most Thai feel the need to deploy, instead favoring a varied collection of traditional Thai dishes. Nor does it feel the need to cater to American palates. You won't find any Pad Thai or Massaman curries here. But you will find unusual items like blood soup and braised knuckle. And unless you're particularly squeamish I wouldn't shy away from any of it. This is one of New York's best traditional Thai kitchens. Here's what I tried: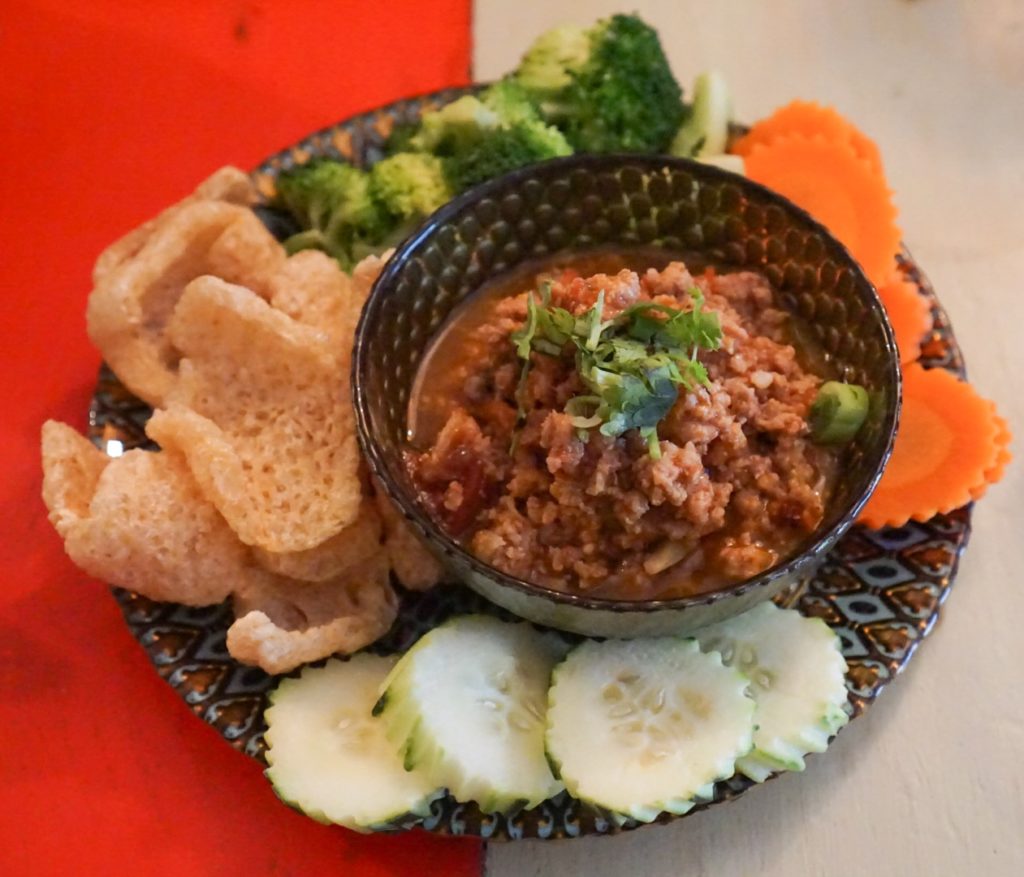 Nam Prik Ong

 A "mildly spiced pork-tomato" dip may not sound like the most appetizing of snacks. But don't let the description lead you astray. The complex mash comes with pork rinds and vegetables and may be my favorite dip since guac. Get it.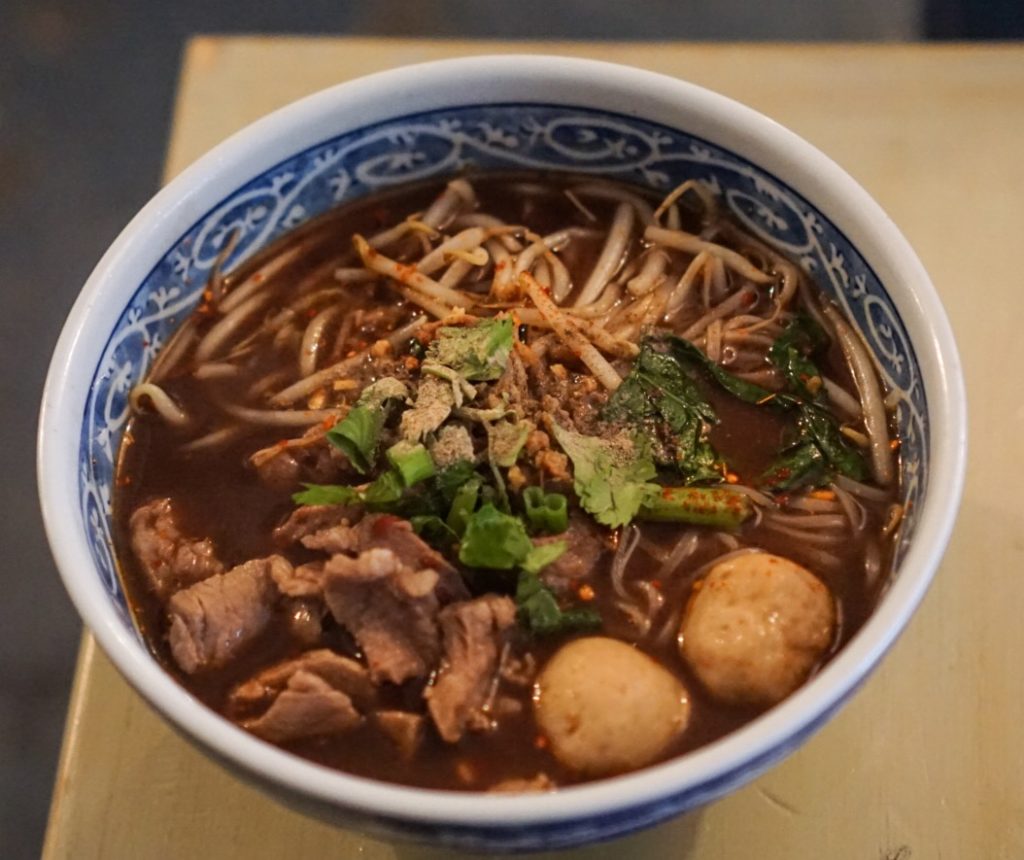 Guay Tiao Num Tok

Translated to "Pork blood noodle soup" it's another one that's not necessarily a pleaser from the description. I'm not a fan of blood pudding or sausage, but this tastes nothing like those. It's a rich soup with a perfect balance of spicy and sweet. One of my favorite Thai dishes in New York.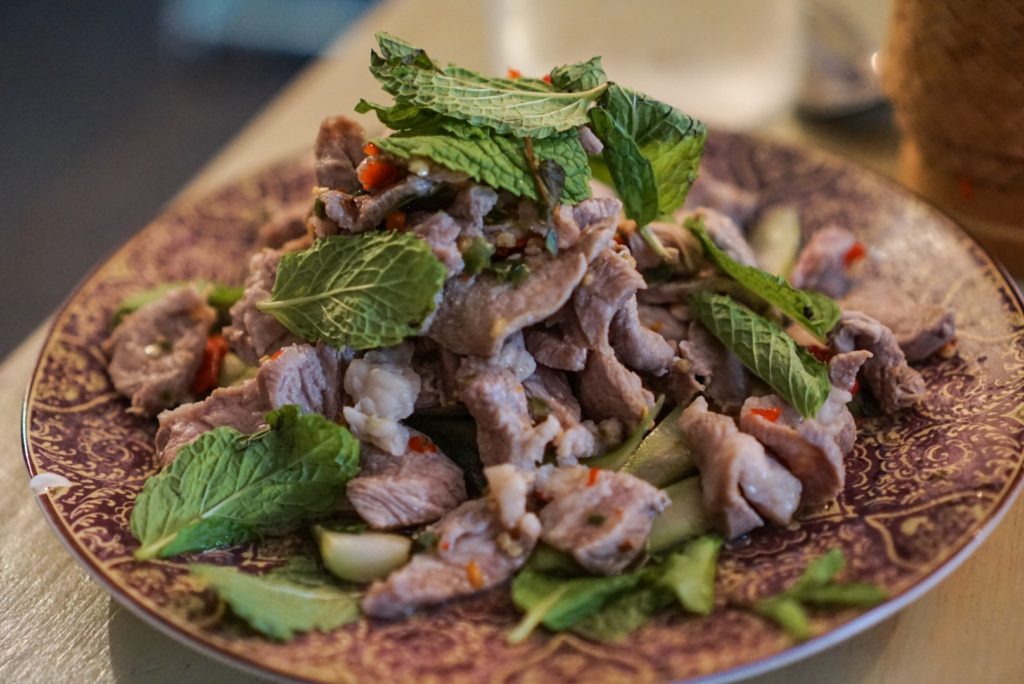 Moo Manow

A "popular Bangkok drinking dish" this includes strips of pork in a garlic chili-lime juice. It was enjoyable but maybe it's because we weren't drinking, it didn't quite hold up to the other dishes.
Right Amount for Two? Snack and 2 larger plates
Look by Plant Love House
622 Washington Avenue
Brooklyn, NY