Why Come Here? Great for groups, beautiful Rustic space, seasonal Italian cooking
Walking into Il Buco sort of feels like entering a Tuscan Villa owned by your grandparents. Which is not to stay it's old or stuffy. The place is just filled with so many Italian antiques that you imagine someone must have spent a lifetime collecting them. It's a gorgeous, rustic space – the type that was popular ten years ago but has gradually given way to sleek, modern designs. The crowd is also a mix you rarely see in modern day New York: at our communal table were two couples in their fifties or sixties. Behind us, a family with teenagers. To the left, some 20-somethings on a date. Such is the timeless character of Il Buco, a place for any occasion (that involves dropping some cash) where everyone can linger over a meal the way Italians do.
The menu sets up well for a shared meal. A full page of small dishes, with a few options for pastas and entrees. It features seasonal ingredients and changes frequently. There's also an olive oil tasting for $14 if you're so inclined, which we were not. My overall impression of the food: everything is very well cooked and you'll leave with nothing to complain about. But there's not much to rave about either, making it more of a crowdpleaser than a foodie destination.
The one area Il Buco really fell short was our server. It felt like every moment she spent at the table someone was jamming a knife into her side. If that was the case, I completely understand her need to dispense with the niceties and get through her duties as briskly as possible. If not, I expected more from a restaurant of this caliber. To add insult to injury, I ordered two glasses of wine and both pours were very carefully measured to a substandard amount. Given the choice, I would have preferred the knife in the side.
Anyway, onto the food: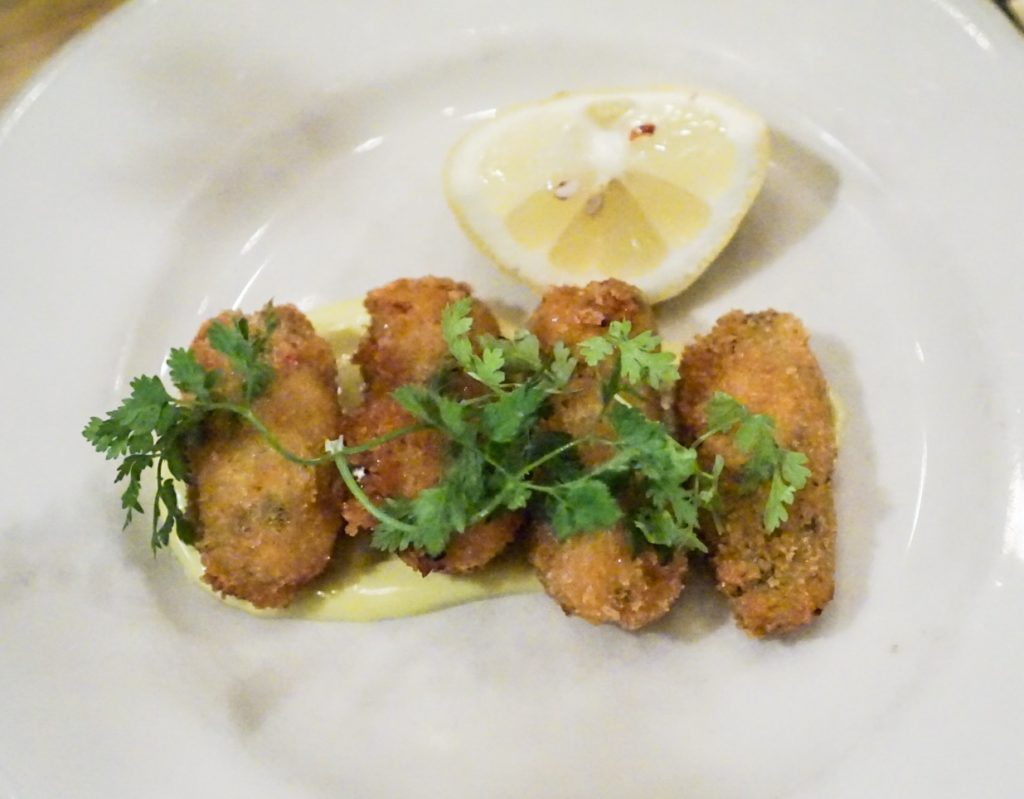 Lobster Croquettes

Soft and cheesy it's a perfectly made croquette. If only there were most lobster in it.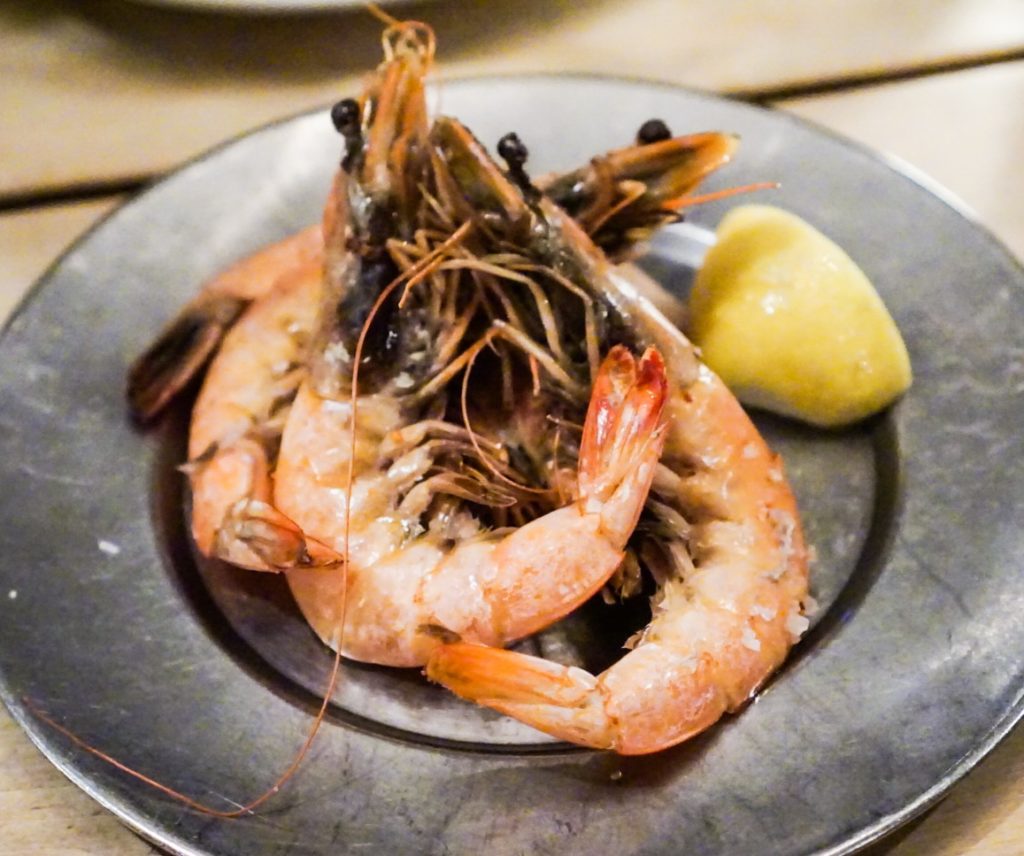 Gambas

 The jumbo shrimp were overdone and lacking in flavor. This was the only real miss.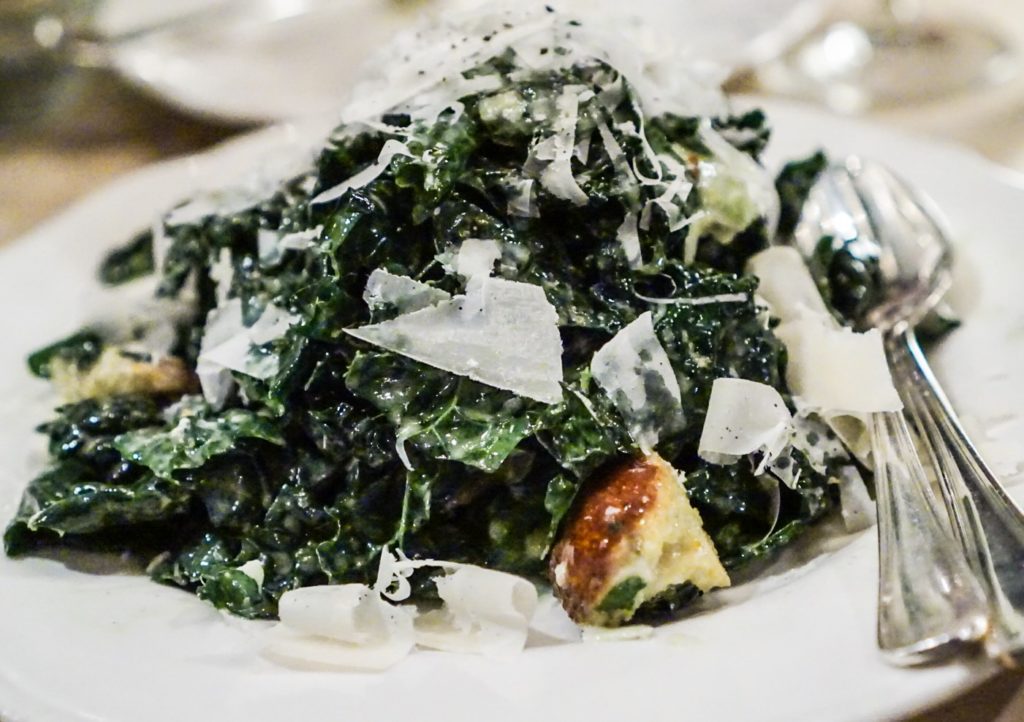 Cavolonero

After the slow start, things settled down with this outstanding salad. It sounds pretty standard today: kale, croutons, parmigiano in a light Caesar dressing. But they nail it here. You want one.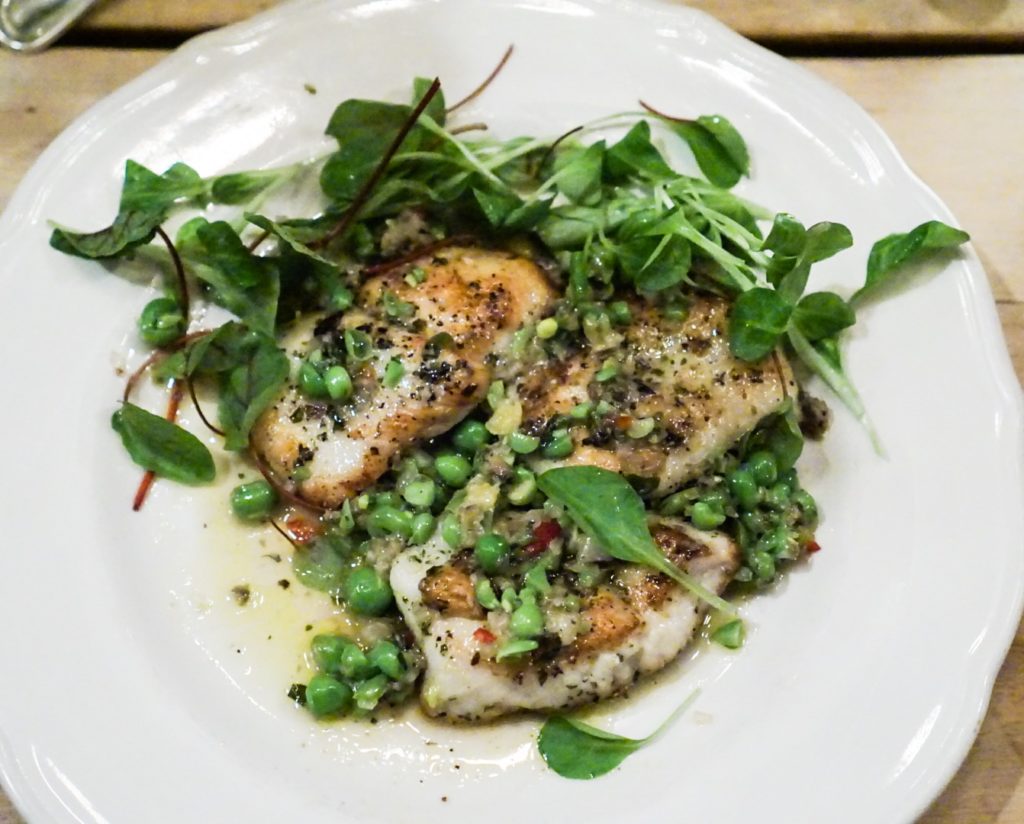 Monkfish Cheeks

The tender cheeks melt in your mouth. But they don't get much pop from the lemon sauce and peas.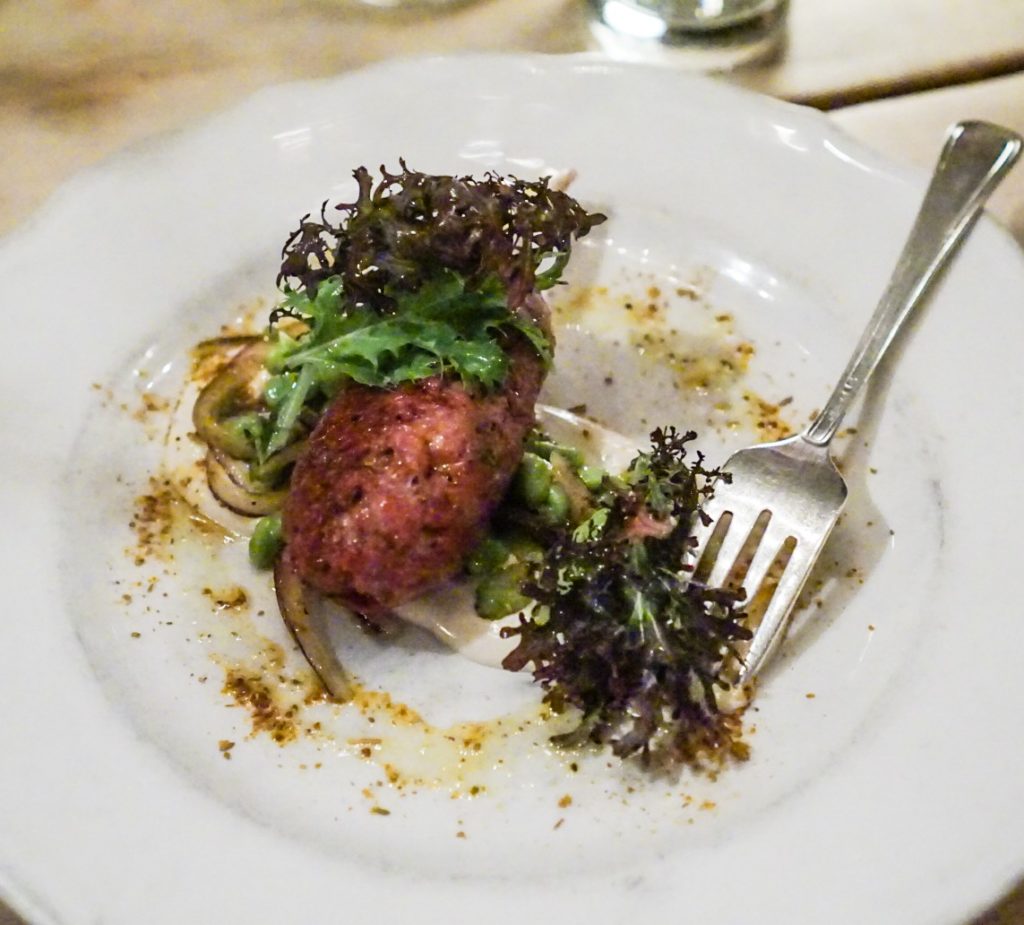 Lamb Sausage

 Made with lemongrass  and spices, it has sort of a Middle Eastern meets Thai taste to it.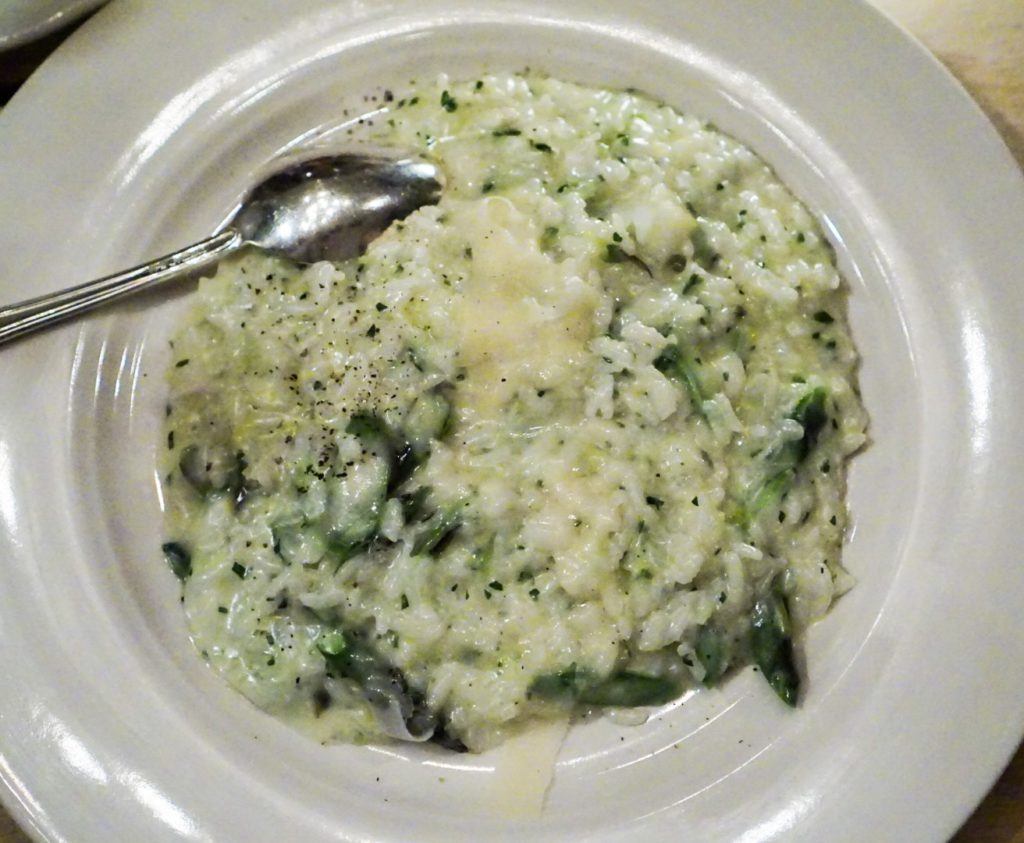 Risotto
 Rich and creamy. Perhaps too rich and creamy. But if you don't mind that, you'll be very happy it's on your table.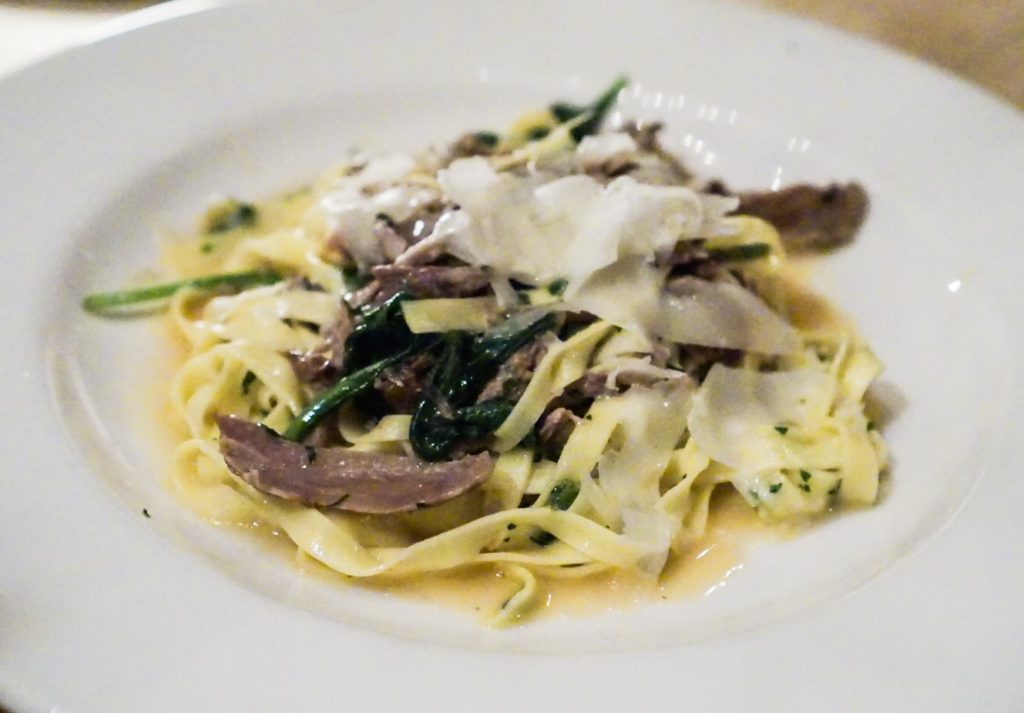 Tagliatelle
The pasta was fantastic – fresh and truly al dente. The wild mushrooms add a nice earthy touch. Yet it was another dish I felt could have been improved with more sauce.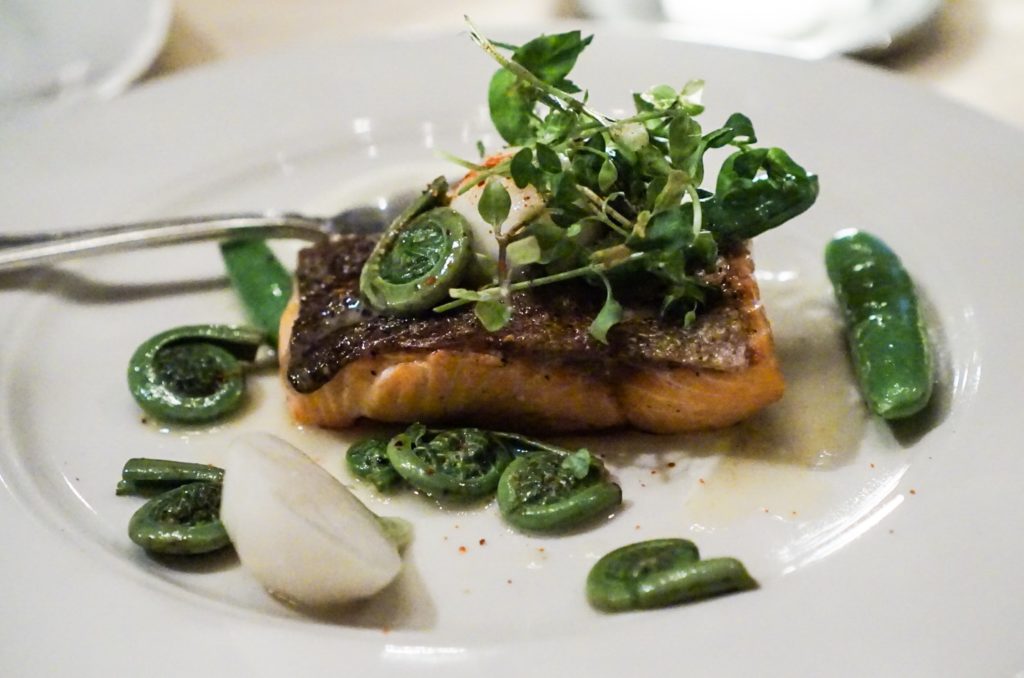 Pesce
The pesce of the night was a steelhead (similar to salmon). Like everything they did a great job cooking it, with a firm texture and crispy skin. But unfortunately also like several other things, it was underseasoned.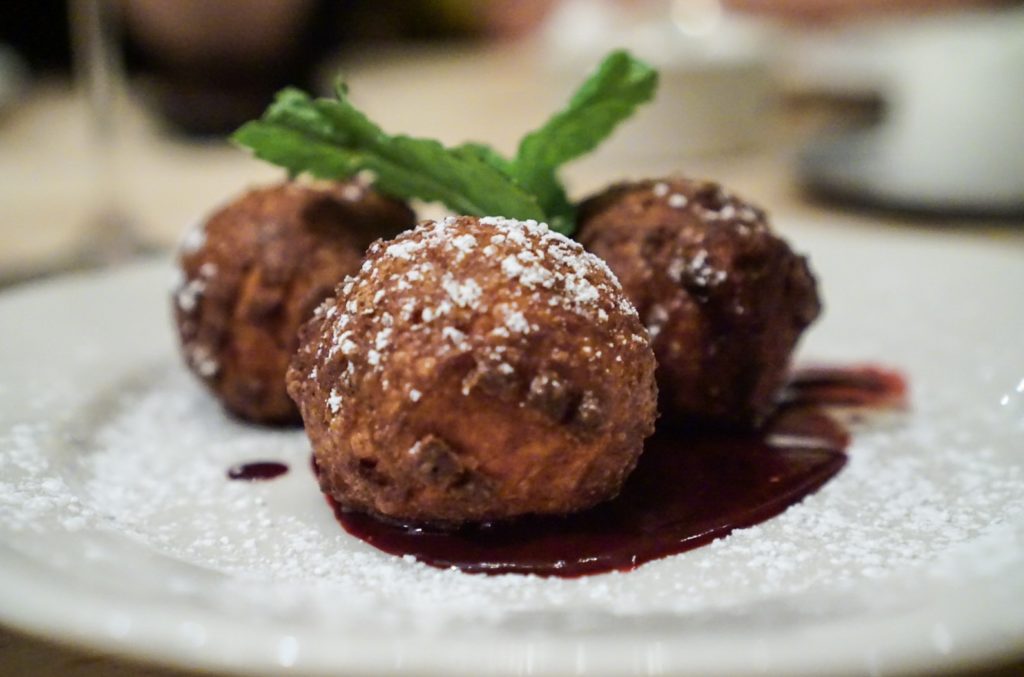 Ricotta Fritter

A fried ball of ricotta is hard to turn down. The huckleberry sauce was a fantastic tangy compliment that I wanted to lick off the place, but sadly there wasn't enough of it.
Il Buco
47 Bond Street
New York, NY