Why Come Here? Consistently great British/New American cuisine, rock chic space, on an expense account
Generally these are the ways to not get me excited about a restaurant: Put it in a hotel where rooms start at over $700 / night. Describe the cuisine as "British." Then charge $30-$40+ for entrees. Somehow the image of eating a $38 dry aged pigeon pie under a painting of Henry VIII is not particularly appealing. But when it comes to The Clocktower, ignore all your preconceptions. This was my favorite meal of the year so far and worth every penny.
The third floor space feels more like a Rockstar's penthouse apartment than a place for fine dining. It's broken up into numerous rooms, each lined with old photographs of musicians, artists and the city (that's New York, not London.) One room is reserved for a glitzy a bar serving up some excellent cocktails. Another contains a giant purple pool table should you get bored of your dinner conversation. It's impressive without being intimating, a feeling eschewed by the casual yet attentive waitstaff.
Every dish we received was a knockout, a feat rarely performed at an a la carte restaurant. The menu itself is fairly large and diverse. I would actually describe it more as New American than British, though it resists most current dining trends of the former. It is definitely not a place to take your friends looking to limit their caloric or animal intake. But it is perfect for clients, parents, friends or anyone you want to impress. The Clocktower belongs in the upper tier of New York dining experiences.
Tuna Tataki

Yes I know I said The Clocktower bucks dining trends yet the first dish I list is the pervasive tuna tataki. We chose it based on our waiter's suggestion, not a desire to check out yet another chef's rendition. Kudos to him. Covered in charred scallion miso and green apple wasabi this is probably the city's best.
Chicken Liver and Foie Grais Parfait

Rich, creamy, decadent. It's everything you want it to be with a little port to add sweetness.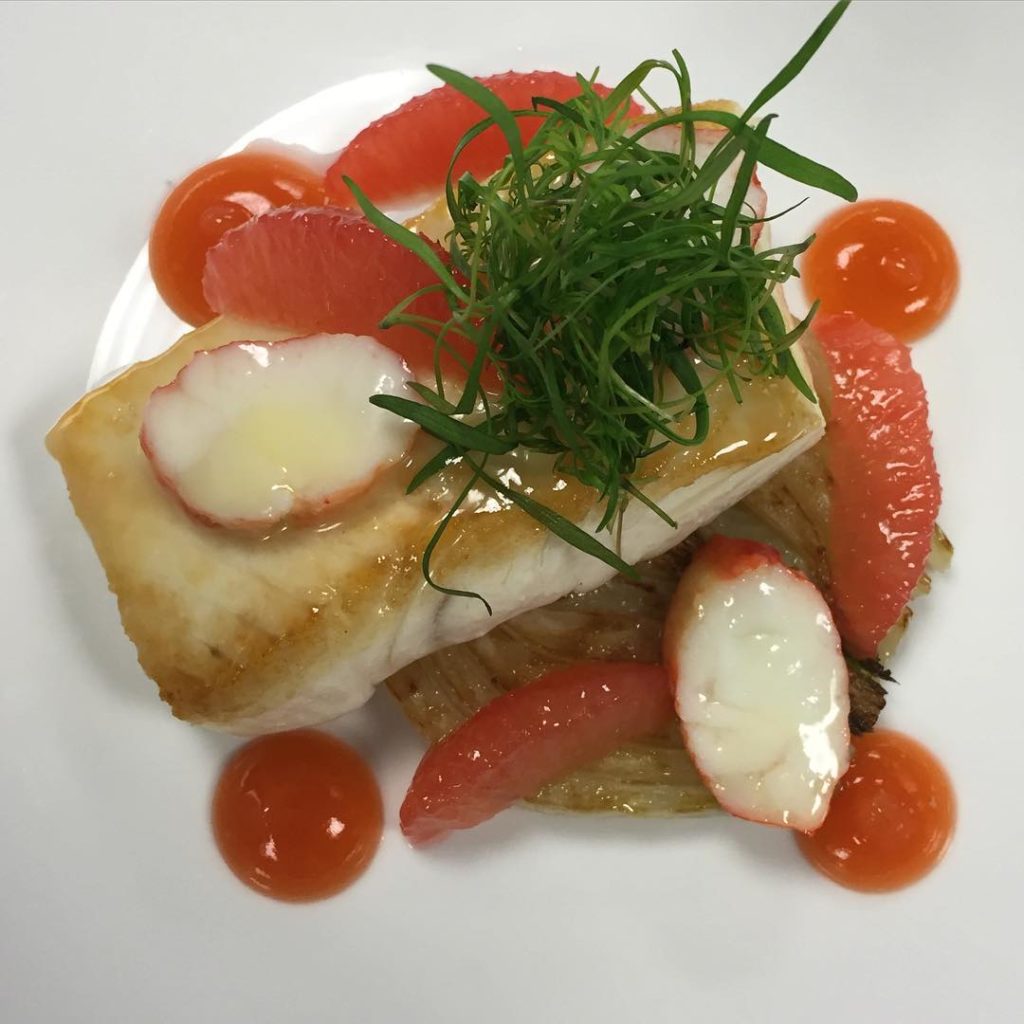 Braised Atlantic Halibut

Halibut's not my favorite treasure of the sea, but cover it in king crab and the Clocktower's citrus and cilantro sauce and I could eat it every night.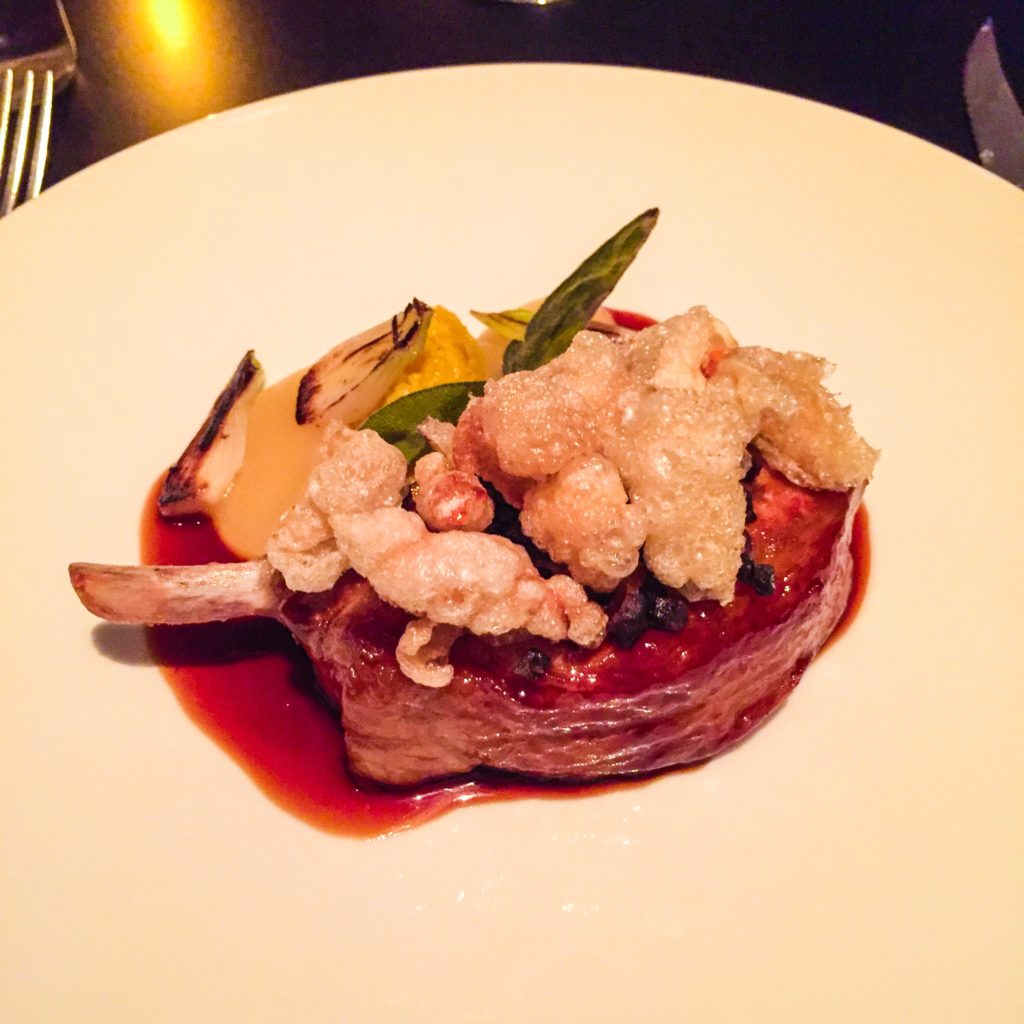 Berkshire Pork Chop

The perfect tender chop covered in it's own cracklings and rich black pudding. It comes with a little apple sauce too but you won't need it.
Right Amount for 2? 2 Apps, 2 Entrees
Parfait Photo Credit: TravelEatNYC / Instagram, Halibut Photo Credit: Chef _Jonas / Instagram
The Clocktower
5 Madison Avenue (23rd & 24th Sts.)
New York, NY